I suffer from all the regular busy-mom problems; specifically a resistance to slowing down, and a perceived inability to do something just for pure enjoyment. So I take a step back, I take a moment to listen to those little ideas that pop up in my head over the course of the day, and I act on them if I can – editing can wait.
My husband has been off work with an injury all week – healing is going well, and I can see that he's getting restless and bored with just sitting around. This afternoon he announced that he was going to go down to the garage to do some printing, and POP – my brain said "go take photos". So I did.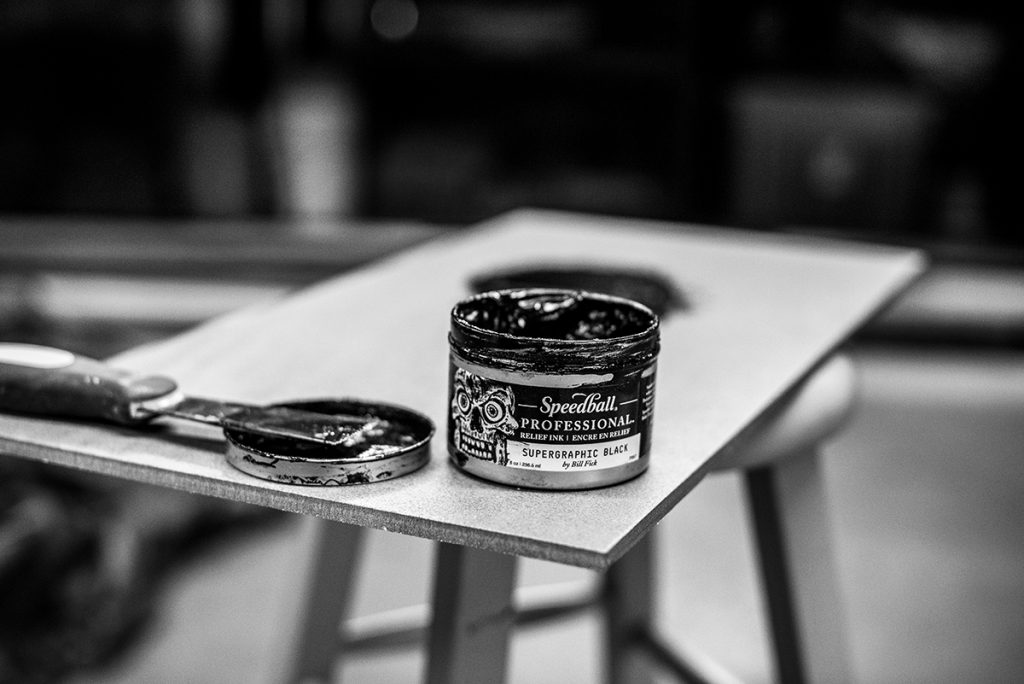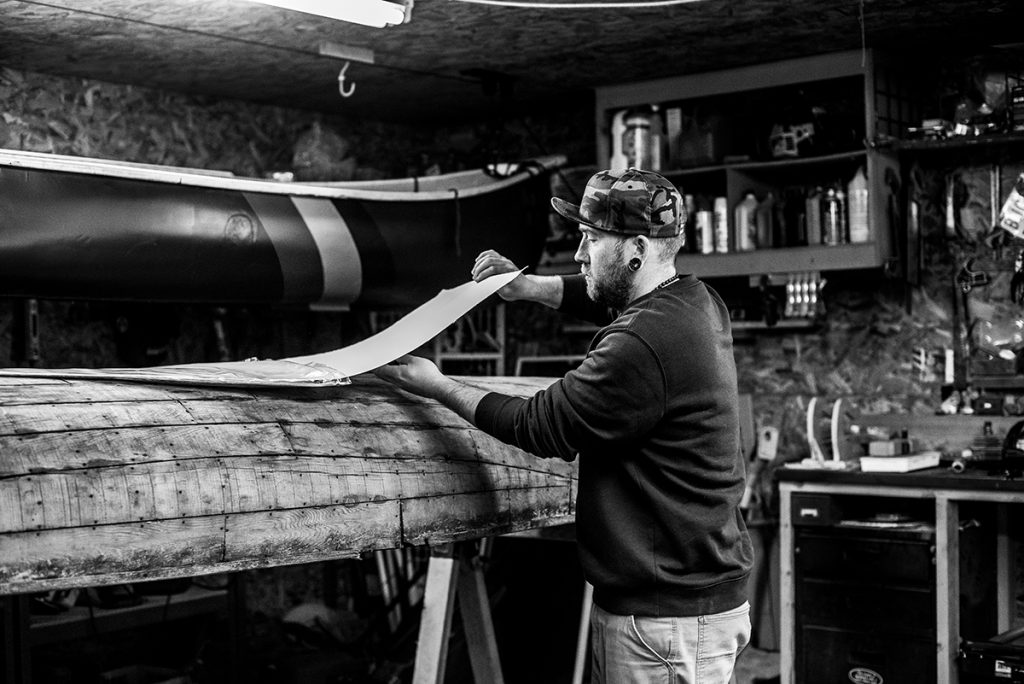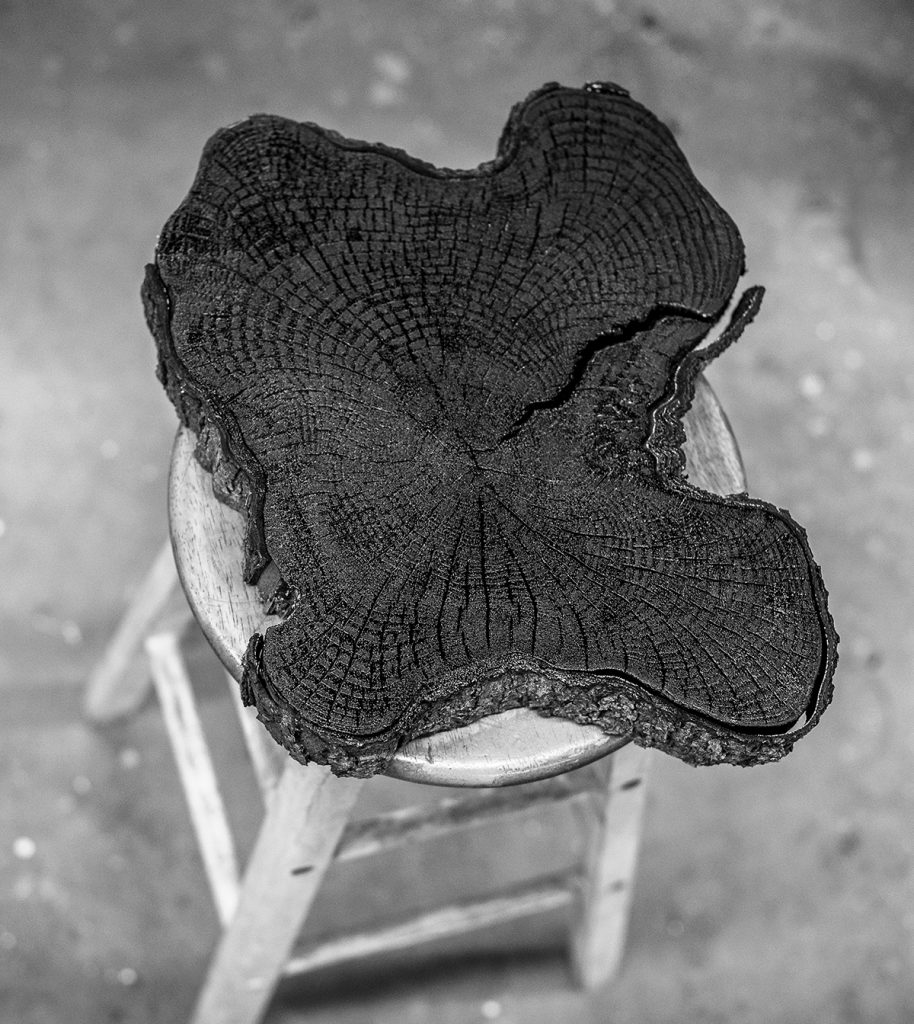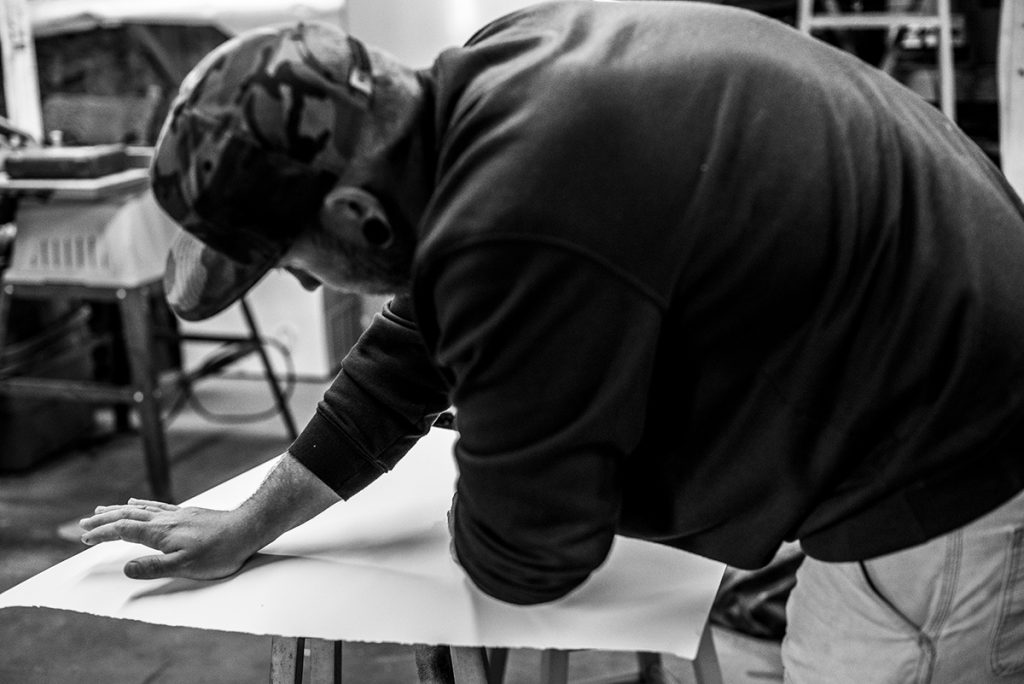 I'm always awed by his artistic ability and how naturally creative he is. Layton has this very focused and dedicated way of learning all he can about a project before he embarks upon it – he knows his processes thoroughly before diving in, and he doesn't overlook details. He knows the materials, the techniques – he doesn't have my habit of winging it.
And that's why these look SO good.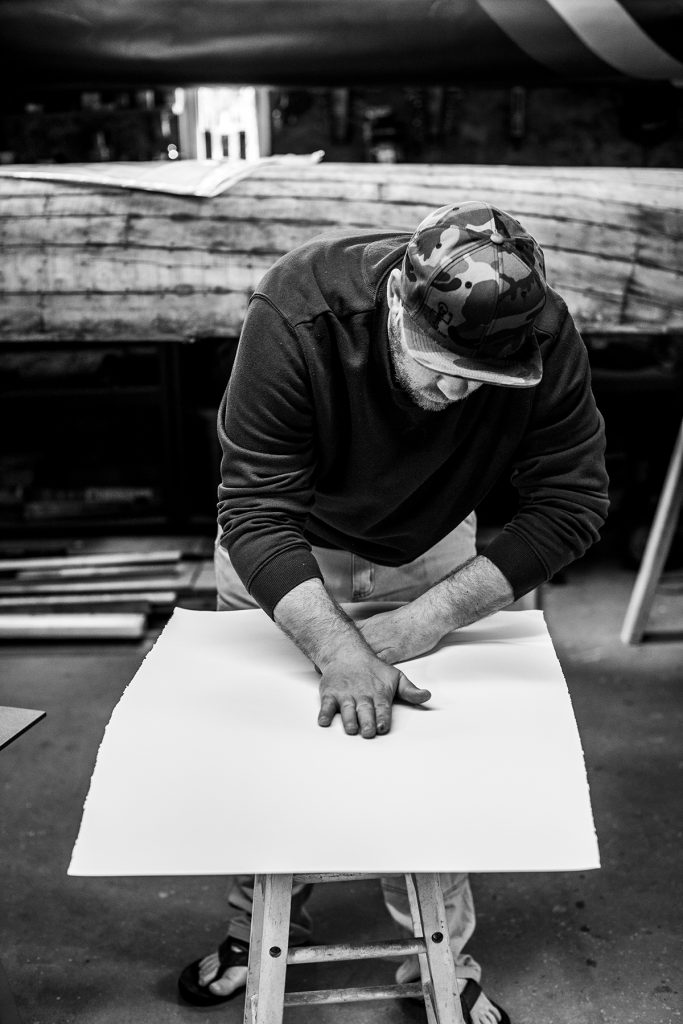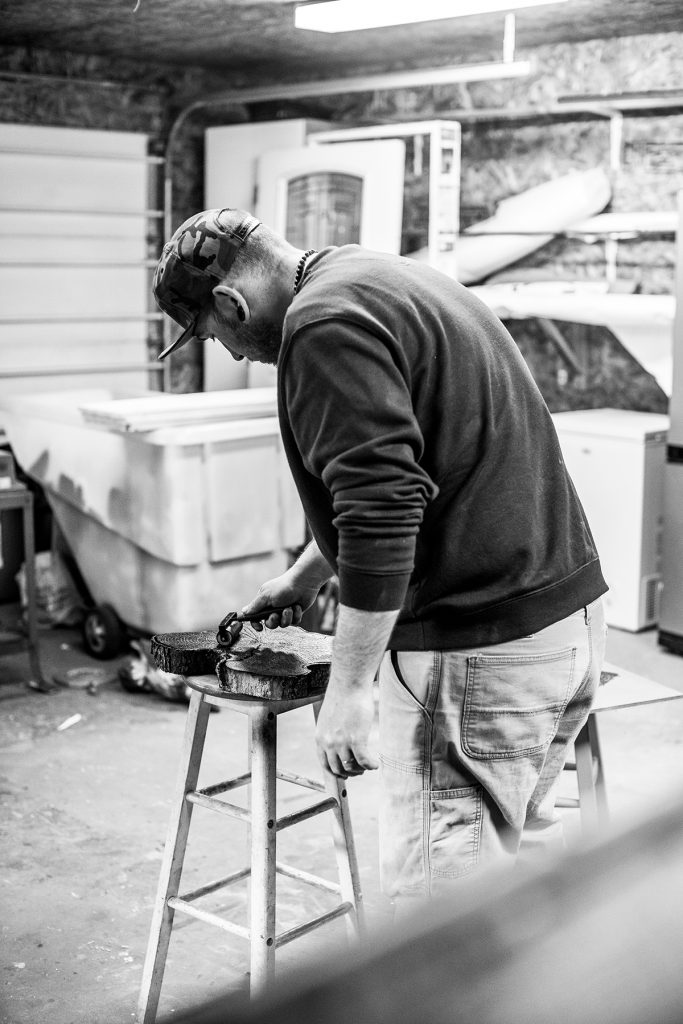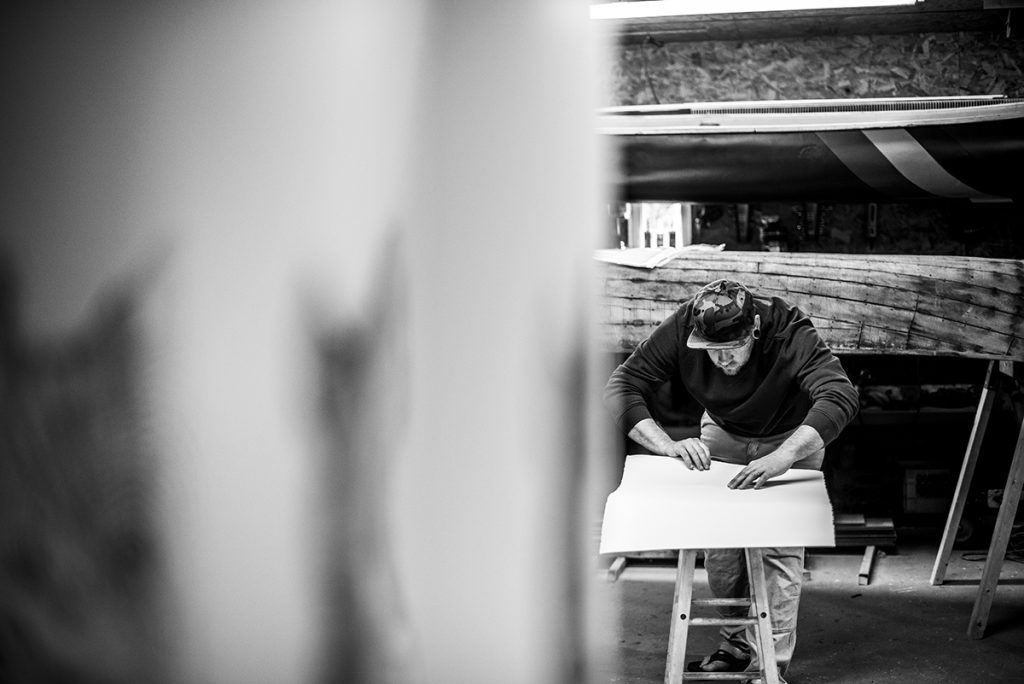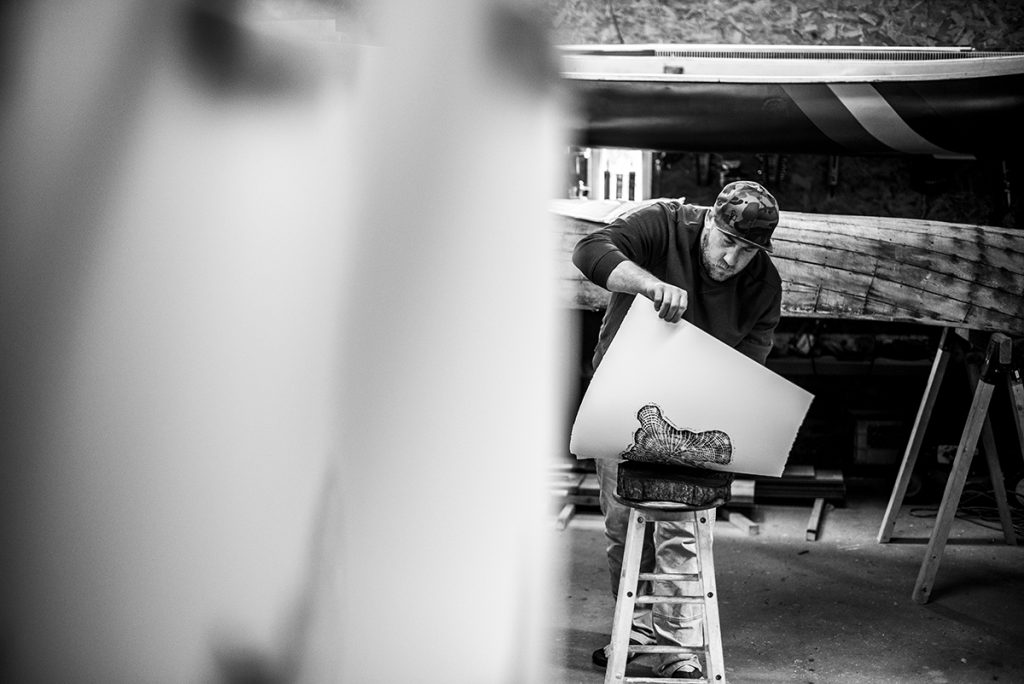 His workspace is also always far tidier than mine.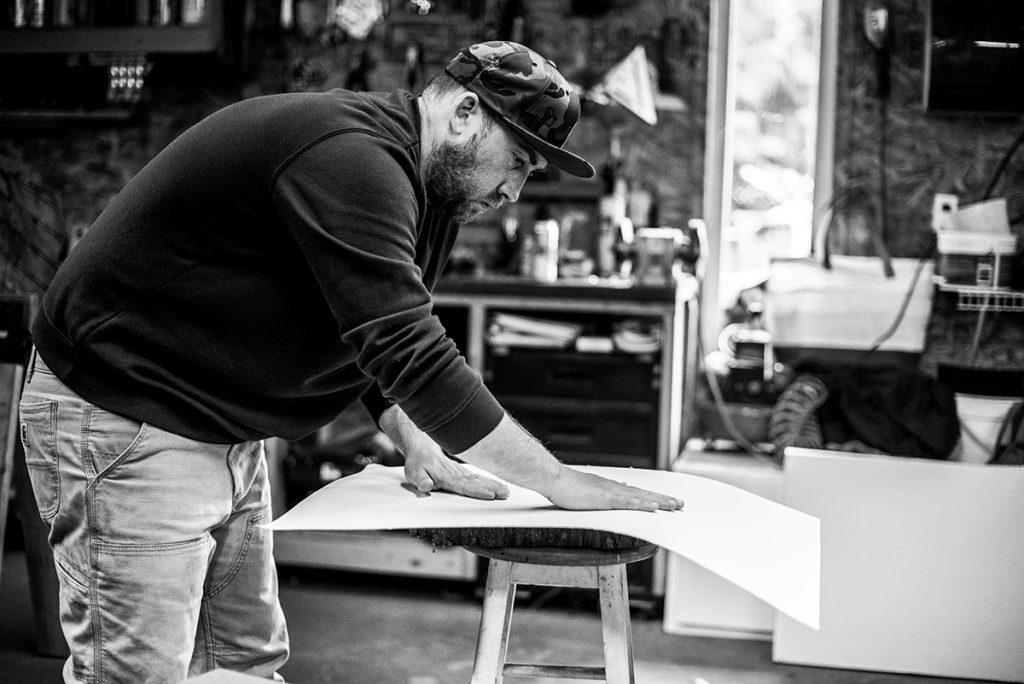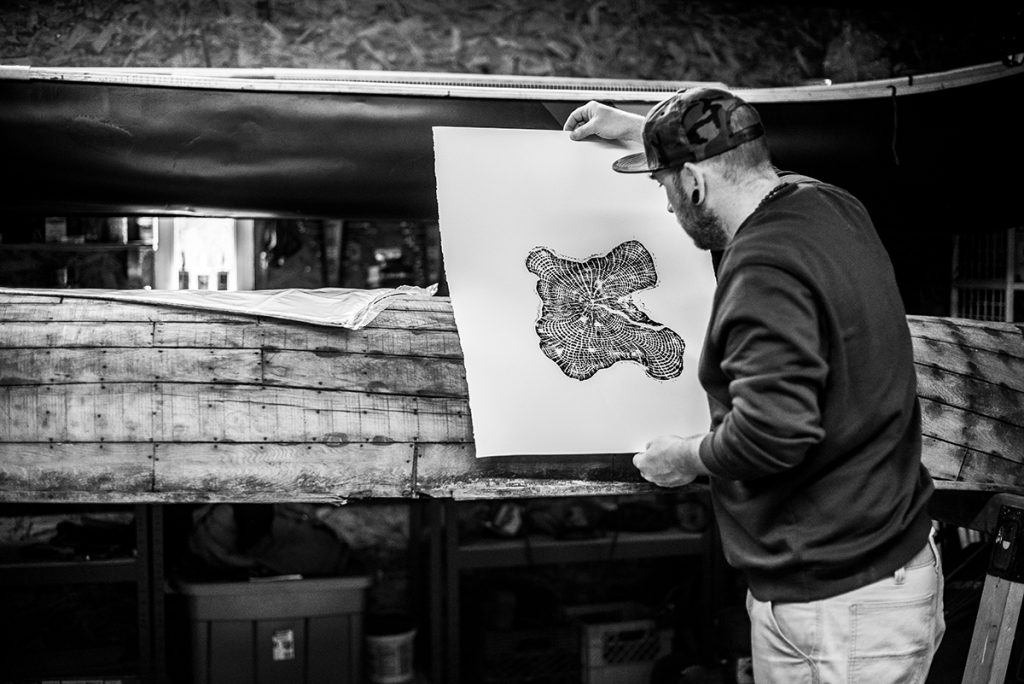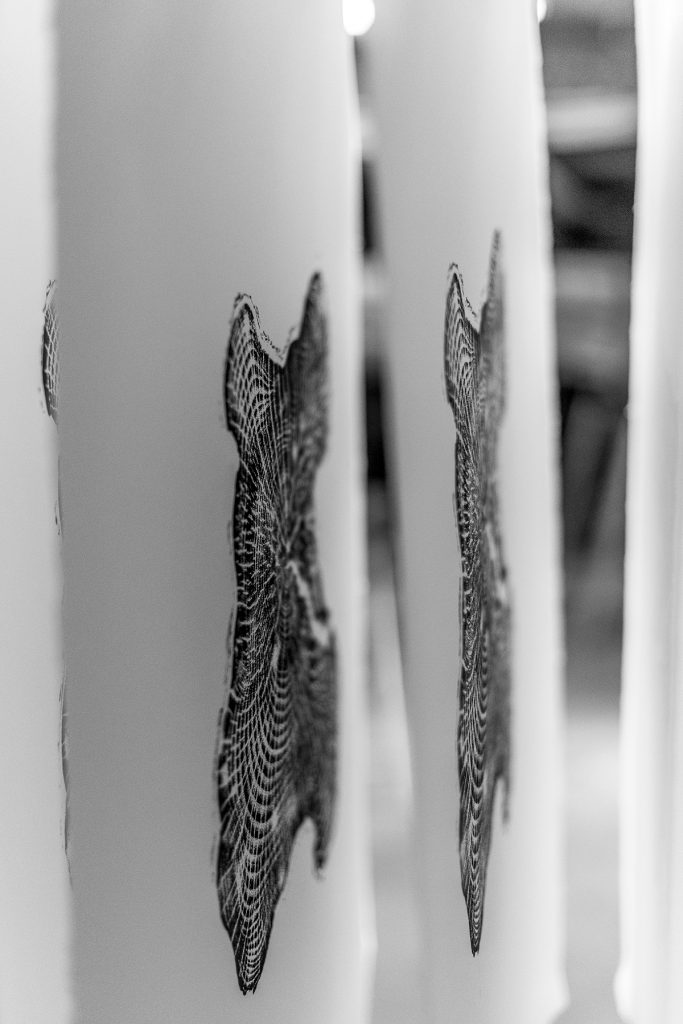 Just waiting for the ink to dry.
---
---
You might also like
---