It snowed. This is my second winter in Ucluelet, and the third time I've seen snow out here – it even stayed overnight this time, so was complete with frozen puddles and questionable driving when I walked my kids to school this morning. Soon it will melt and I'll be able to shed my parka, but right now I'm just enjoying it. From inside.
I grew up in Edmonton, so I'm no stranger to true Canadian winter weather, and I'm quite aware of the deep freeze my friends back in Alberta are currently suffering through (sorry guys). The weather is a big part of why we moved here, so today I am revisiting a gorgeous November day.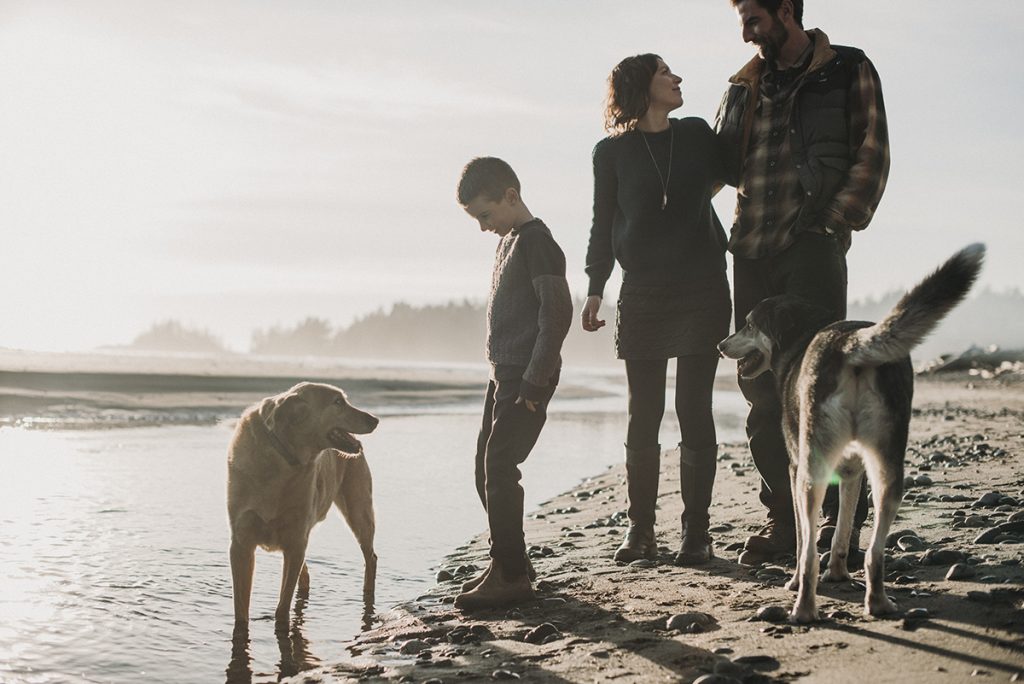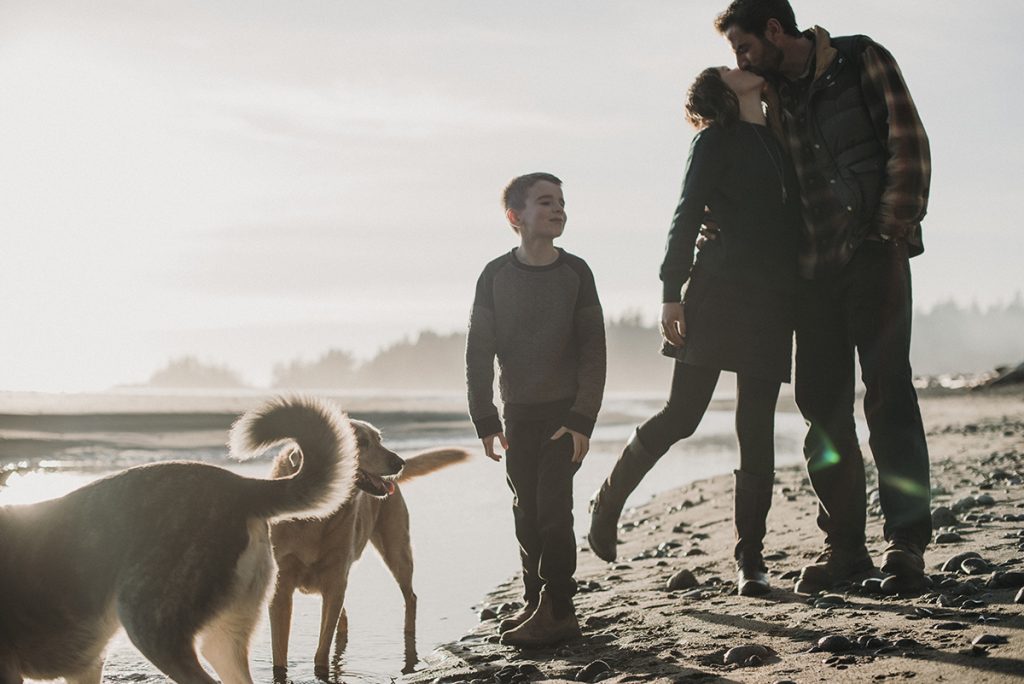 It's always kind of nice to do photo shoots with friends, old and new. As I mentioned before, meeting people and hearing their stories is very likely my favourite part of this job. I like to know people. Somewhat unexpectedly, I love that I can walk down the street in this tiny town and be guaranteed to run into at least one person I know. I grew up in a big city; this is new to me.
The absolute best is Halloween though. Halloween in Ukee is like the movies you remember from childhood: the streets swarming with kids in costumes that don't require snowsuits, dashing around like lunatics, safe because everyone knows your kid.
We went trick-or-treating with these people last Halloween.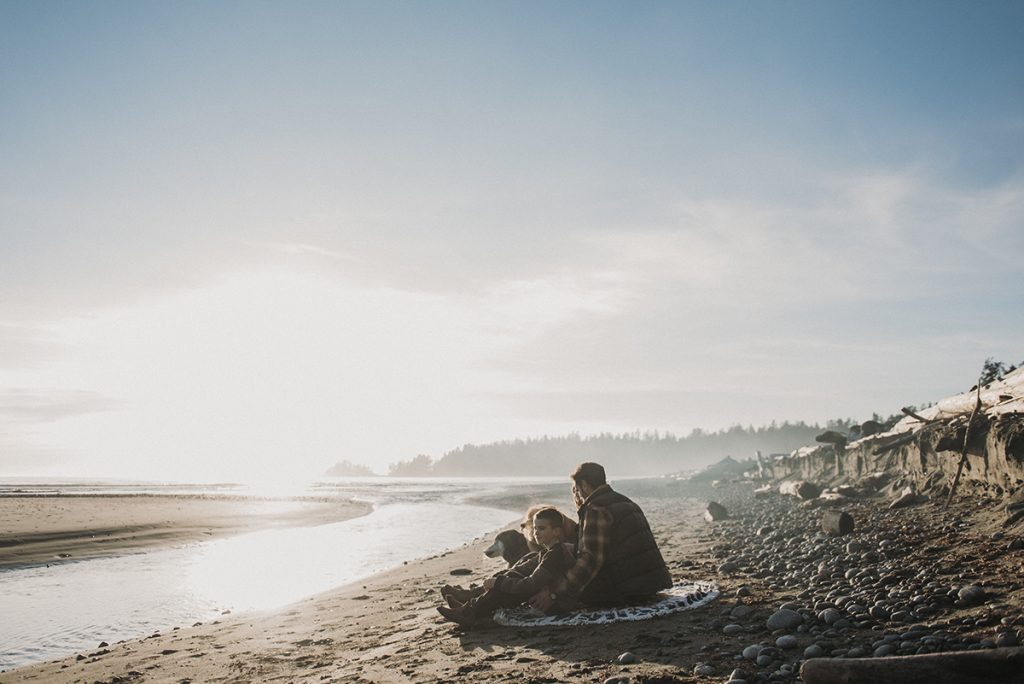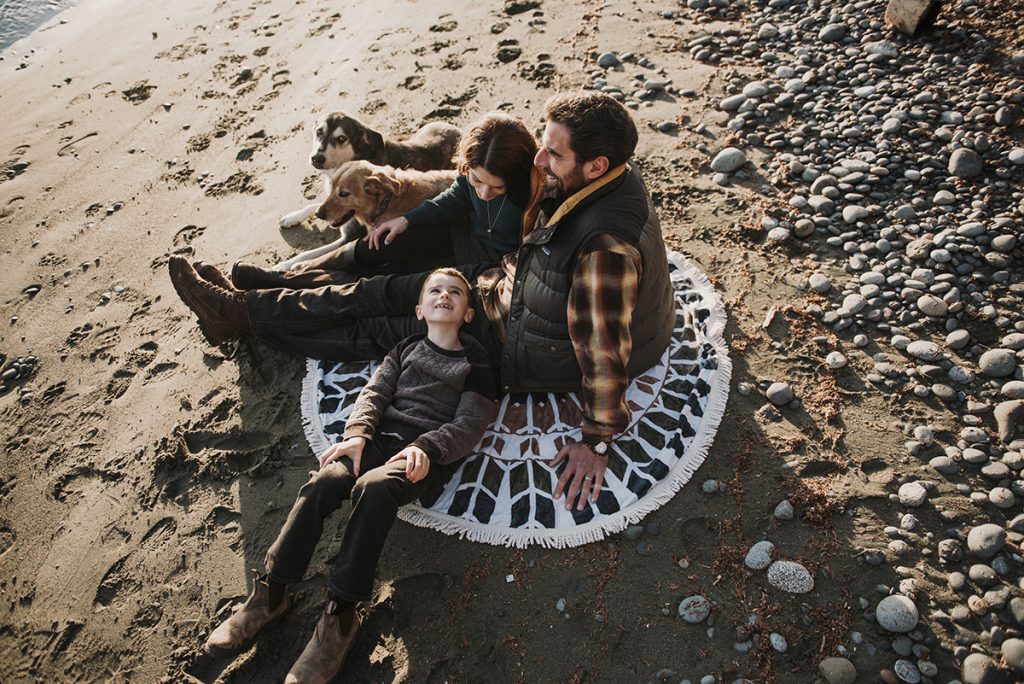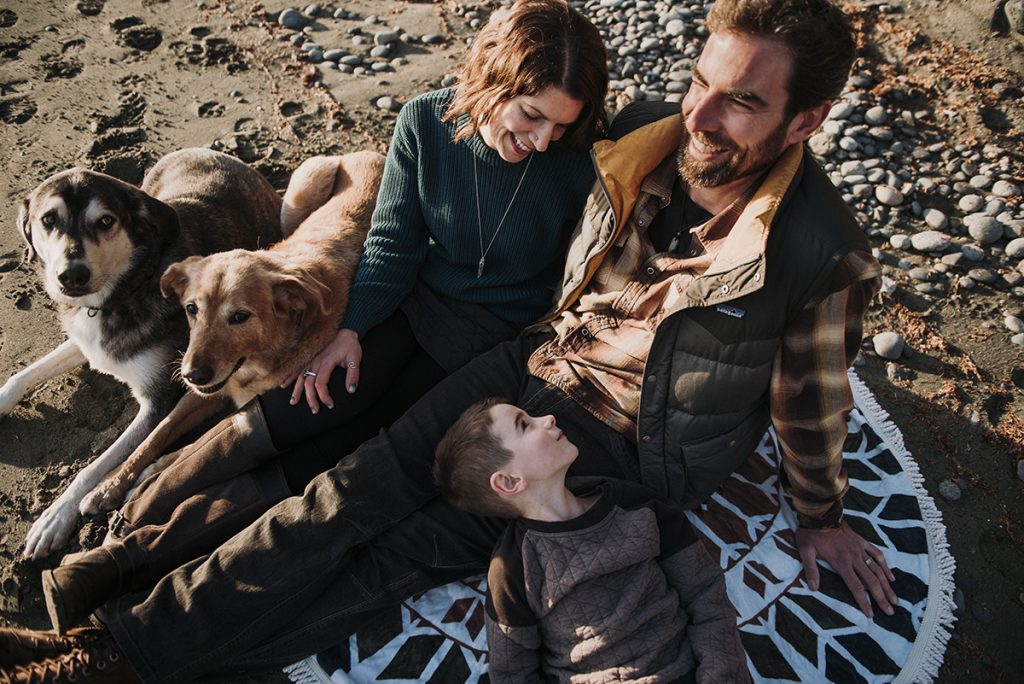 Photo shoots should be fun. That's part of the magic of the photo: let's make memories. I'm a parent, I am so familiar with the little stresses involved in being in front of the camera. I'm not here to claim that the little stresses don't matter; of course they do. Wardrobe is important, whether you want your photos to look meticulously styled or if your goal is to illuminate reality and let everyone choose their own outfit. I get the stress over that. When you arrive on the beach, your work is done, and it's time to let the stress go, let me take over, and to just enjoy it.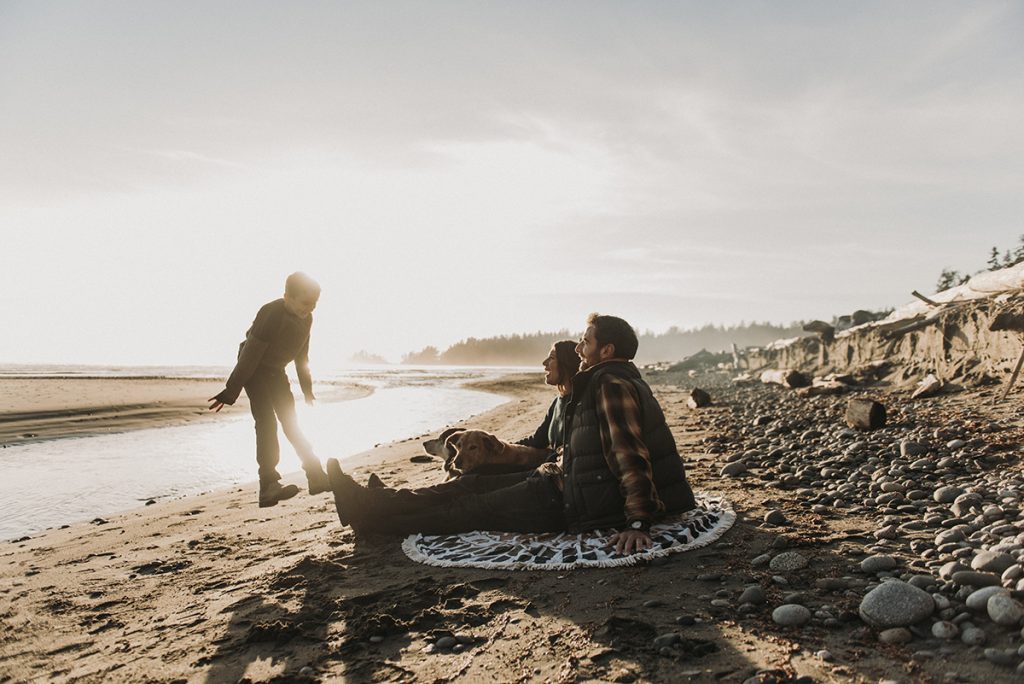 Jumping for joy is highly recommended during photo shoots. Just don't kick sand in anyone's face.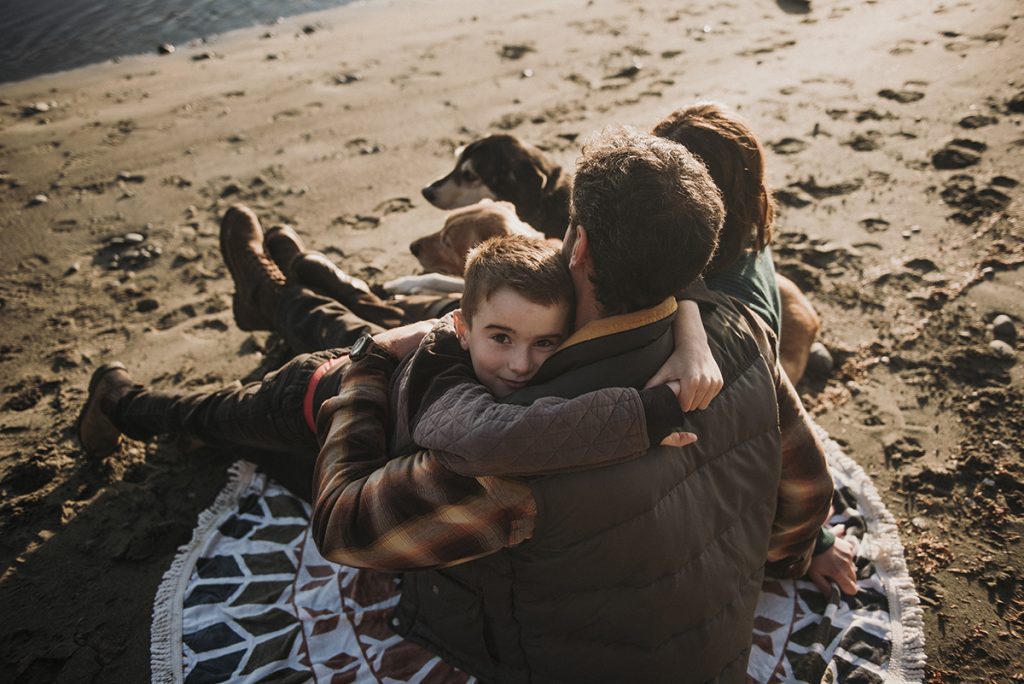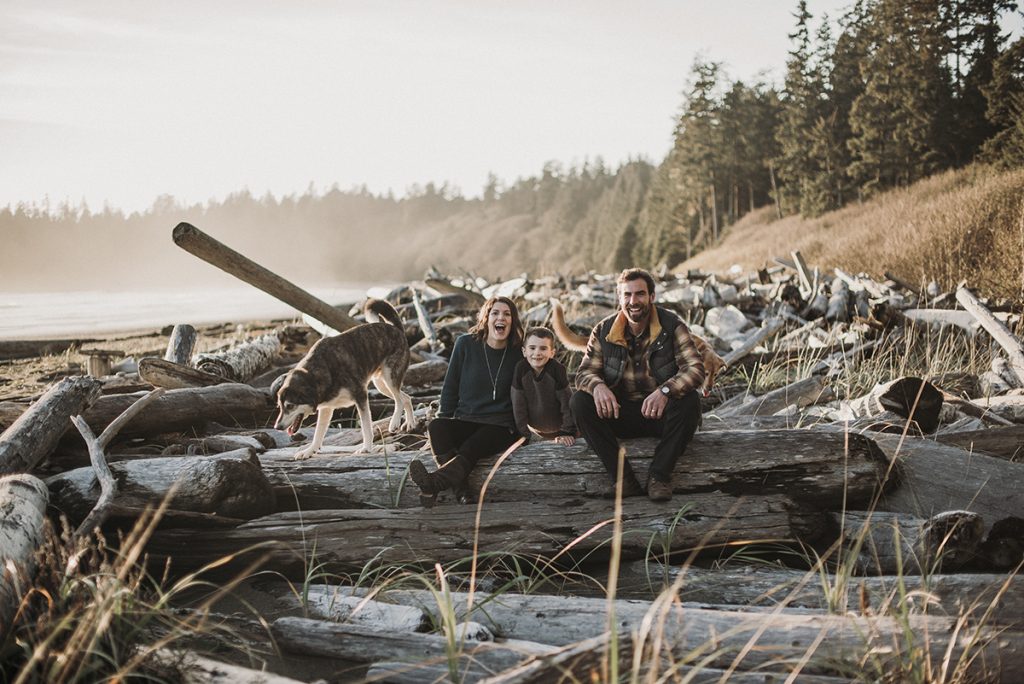 Driftwood is an ever-shifting, sometimes-soggy pile of fun(?) for photo shoots. It's nice to not have to bring a chair (although sometimes I bring a chair) to a shoot, because driftwood gives you a place to sit. But often it's wet, and causes serious distraction to children, who naturally love to climb.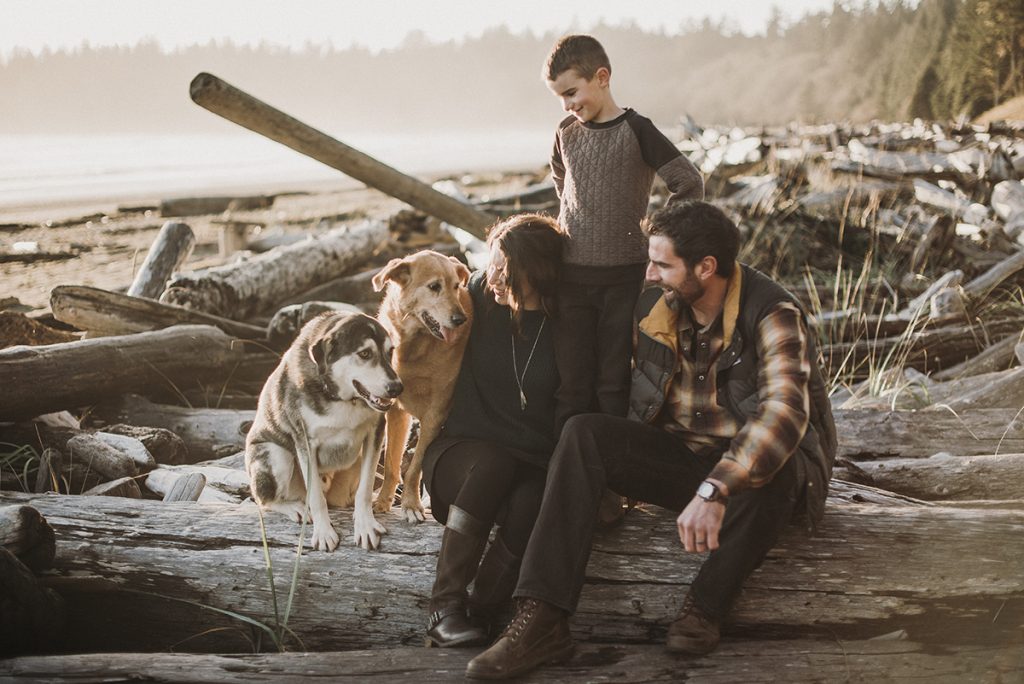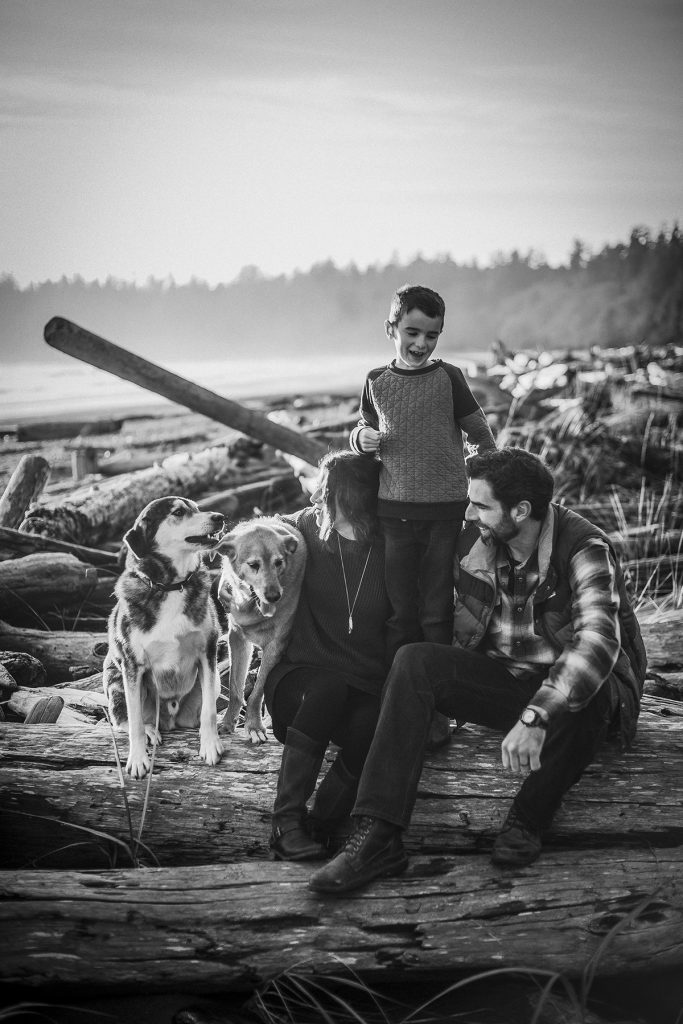 Sometimes, someone in the family is not too keen on being involved in a photo shoot. That wasn't the case with the Millars (as far as I know – if any of them didn't want to be there, they hid it well) but I get the warning on at least half of all family photo shoots: "my huband/sister/cousin hates photos and doesn't want to be there." That's totally fine, and know that you are in good company in that situation. My favourite thing to hear, post-shoot, is "that was not nearly as painful as I thought it'd be. It was actually fun."
Exactly.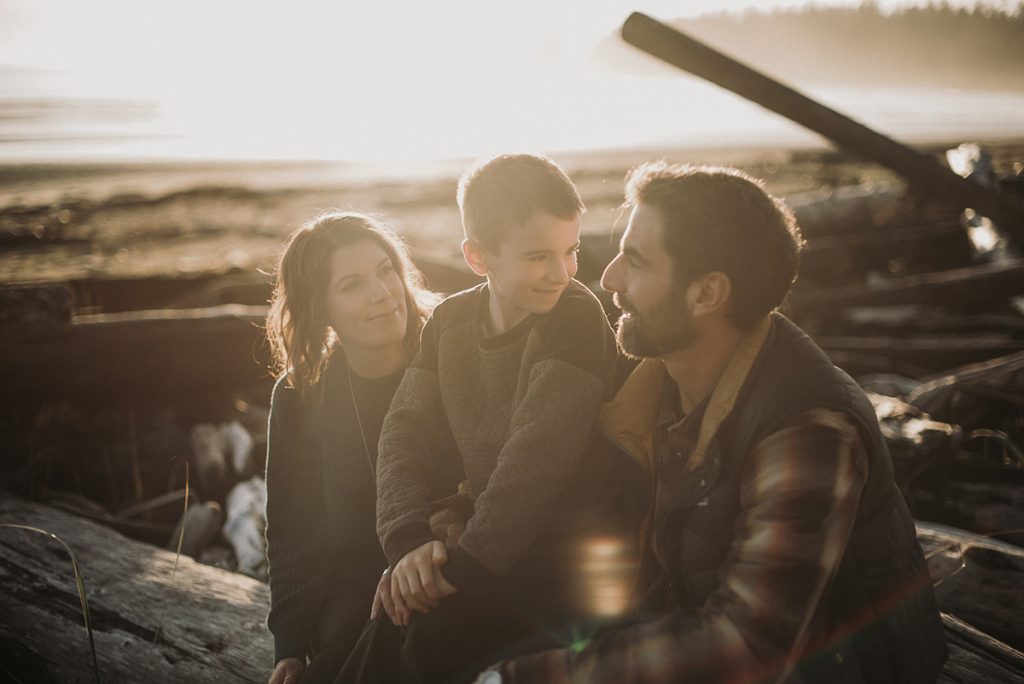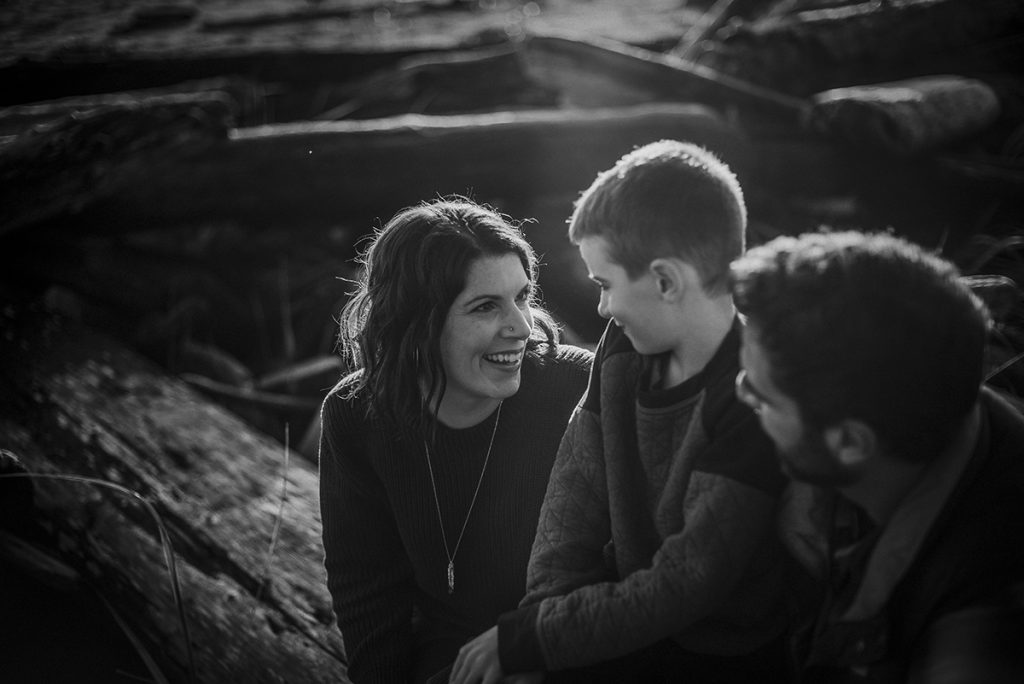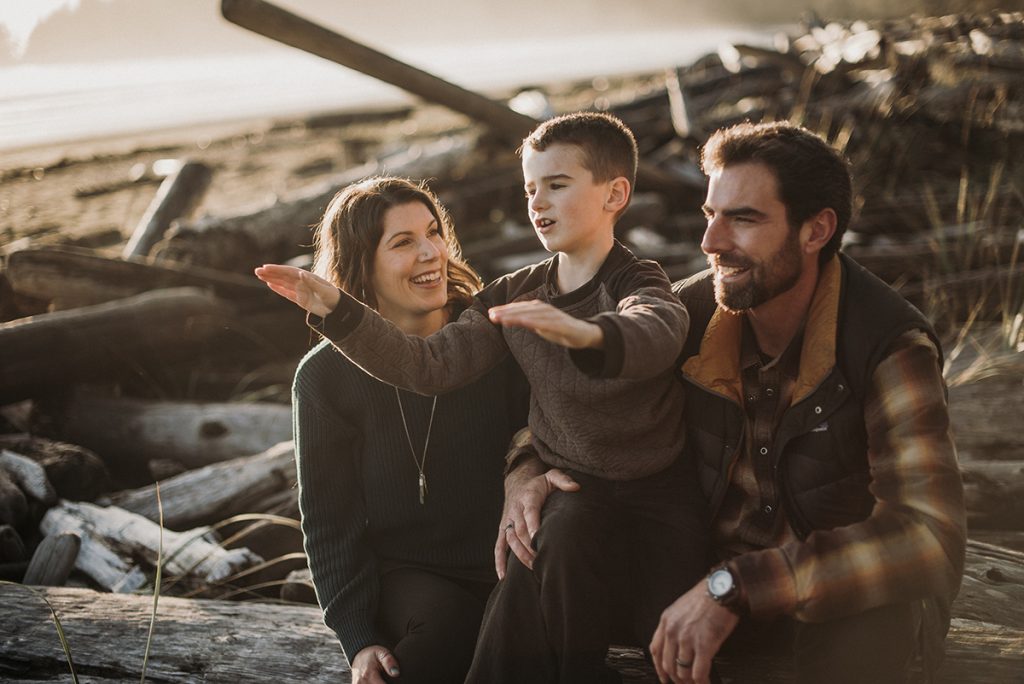 Stories. Kids always have the best ones. And if you're letting go of stress, putting expectations aside and just enjoying the photo shoot, your kid might tell you one you haven't heard before.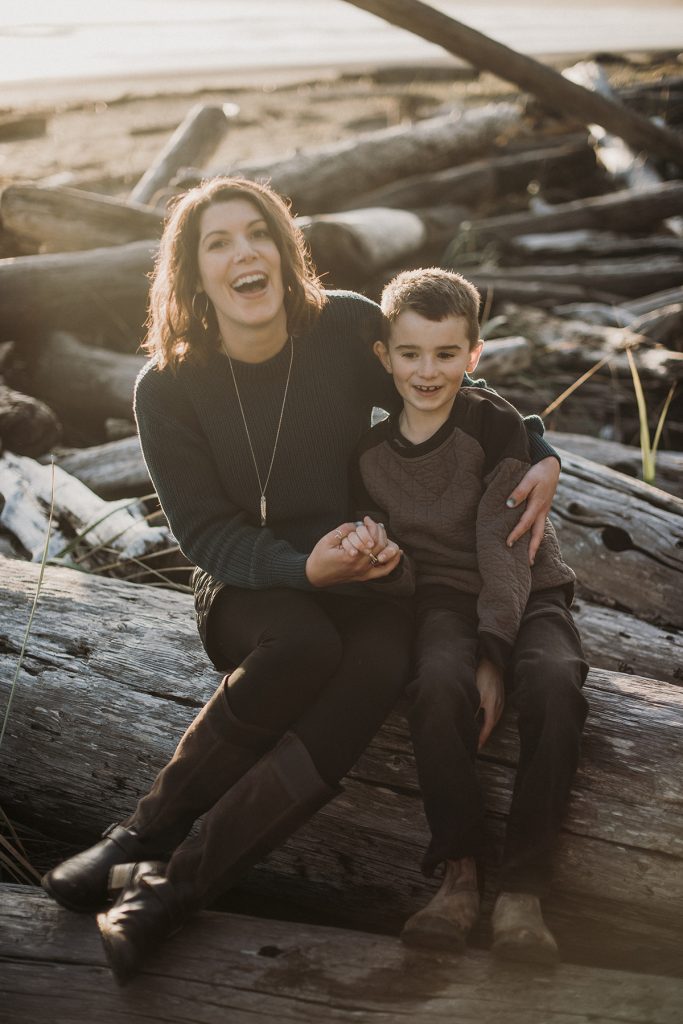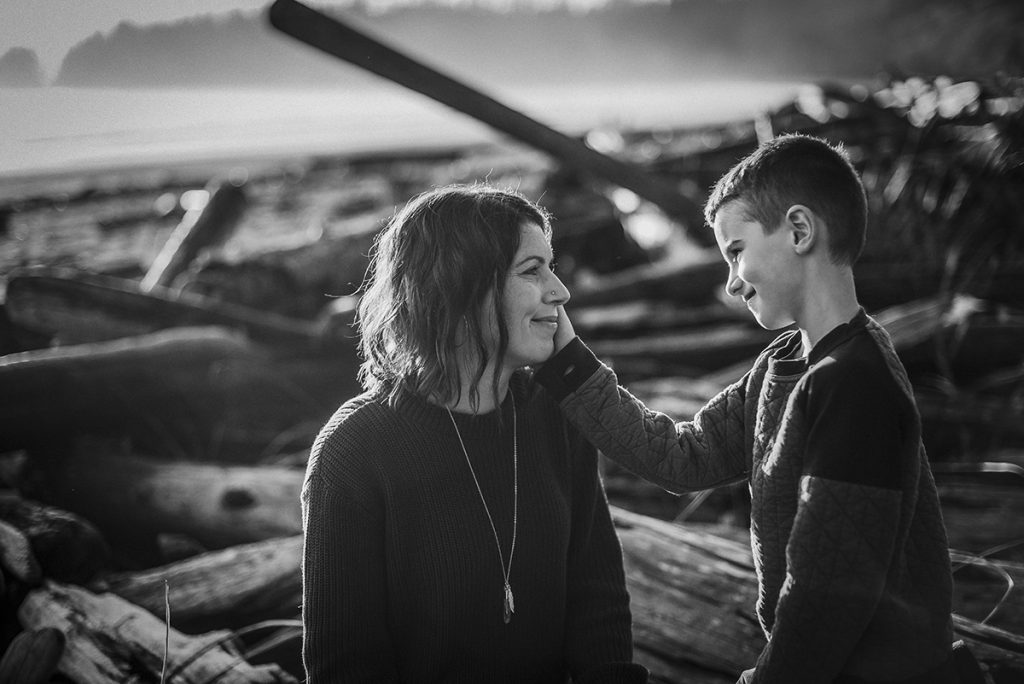 The snow is melting away. Just an hour ago, when I started writing, the rooftops were still white, and now they are wet and shimmering in the bright sun.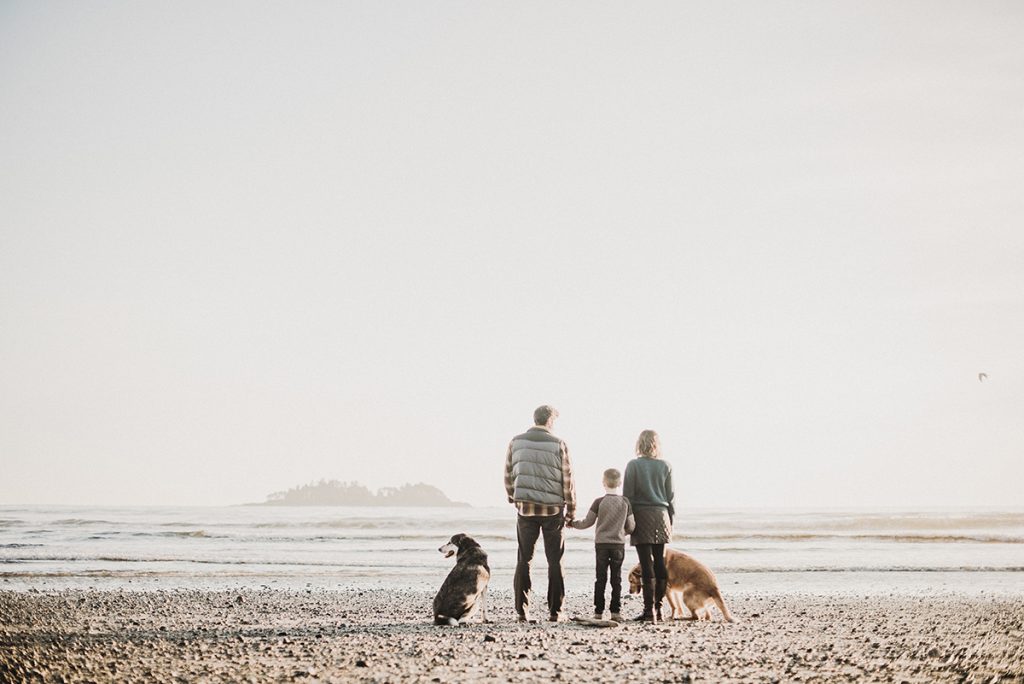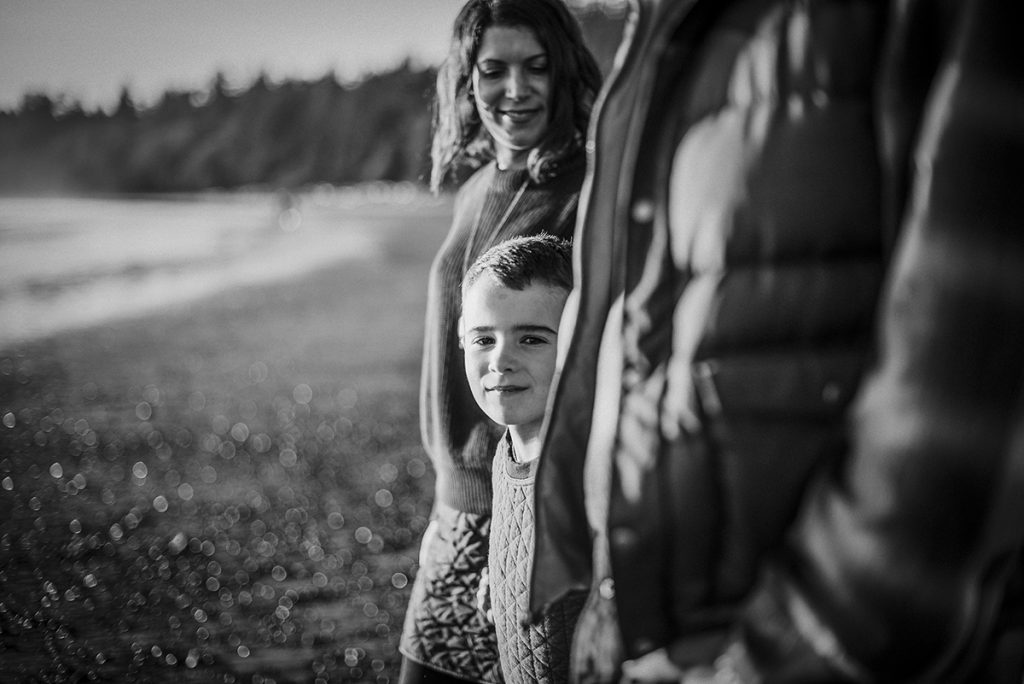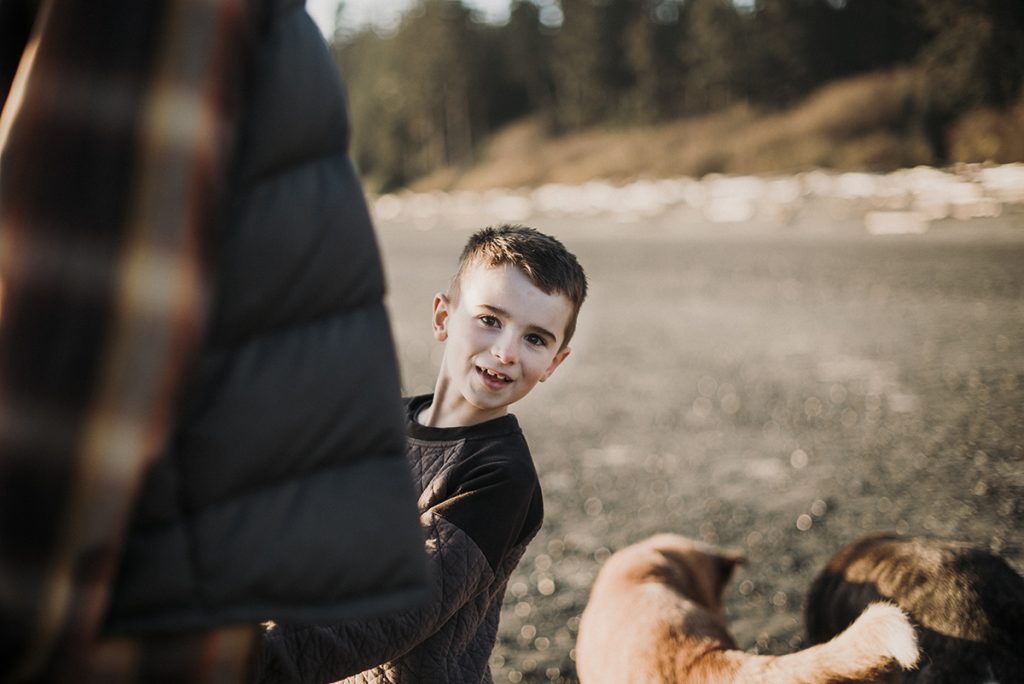 This is a place where it is admittedly difficult not to be distracted by the outdoors. My family and I live in a house a the top of a hill, with a kitchen full of windows and light and a beautiful view of the harbour. It's hard not be be bidden outdoors on a day like today.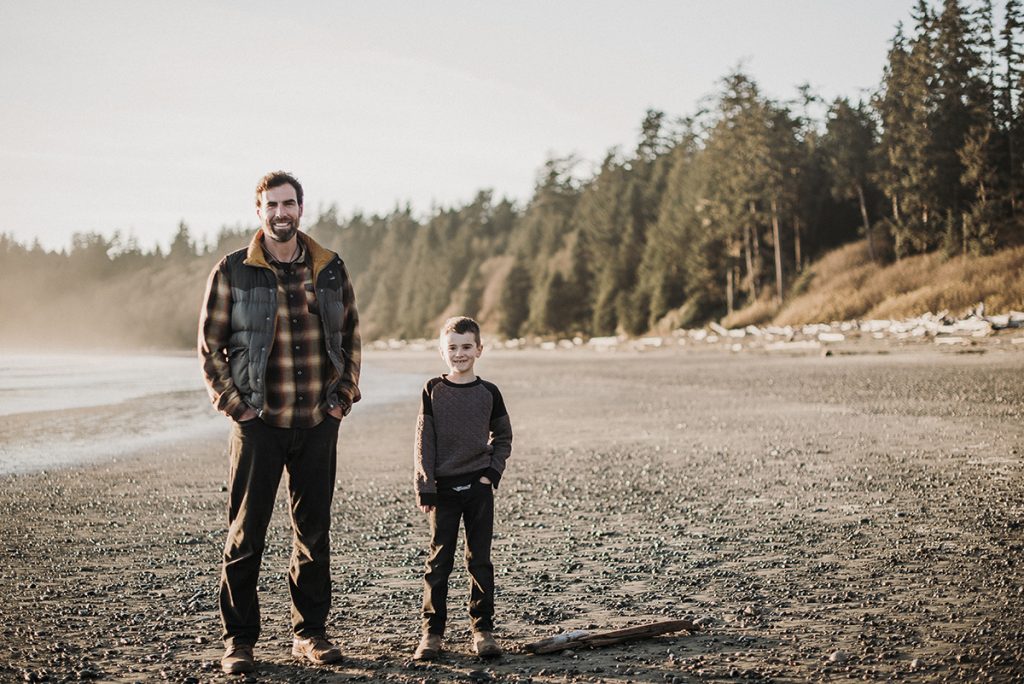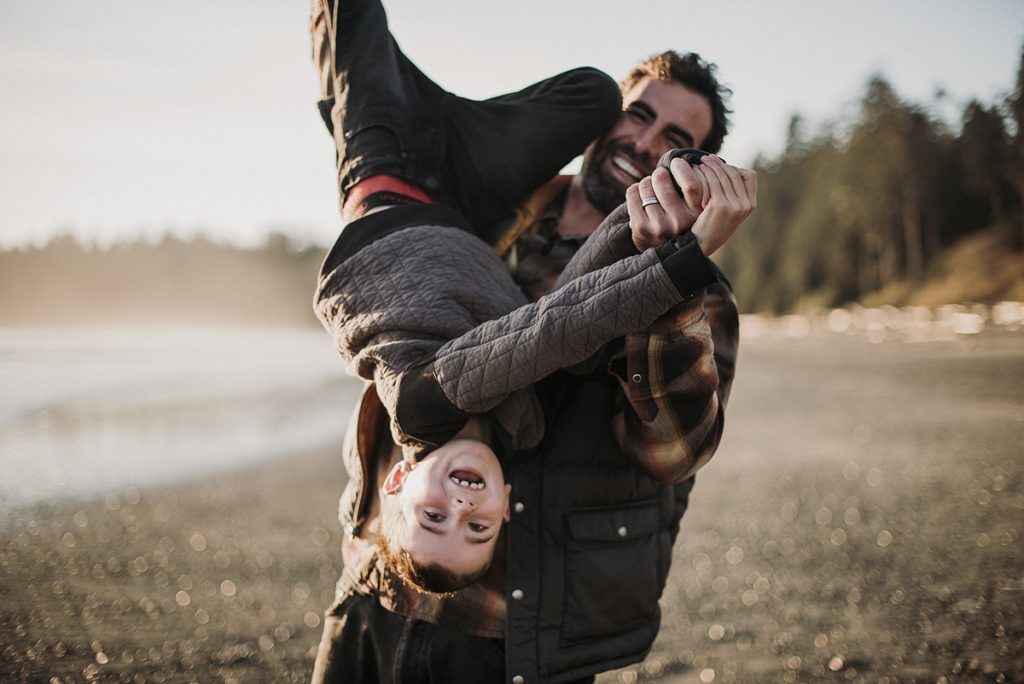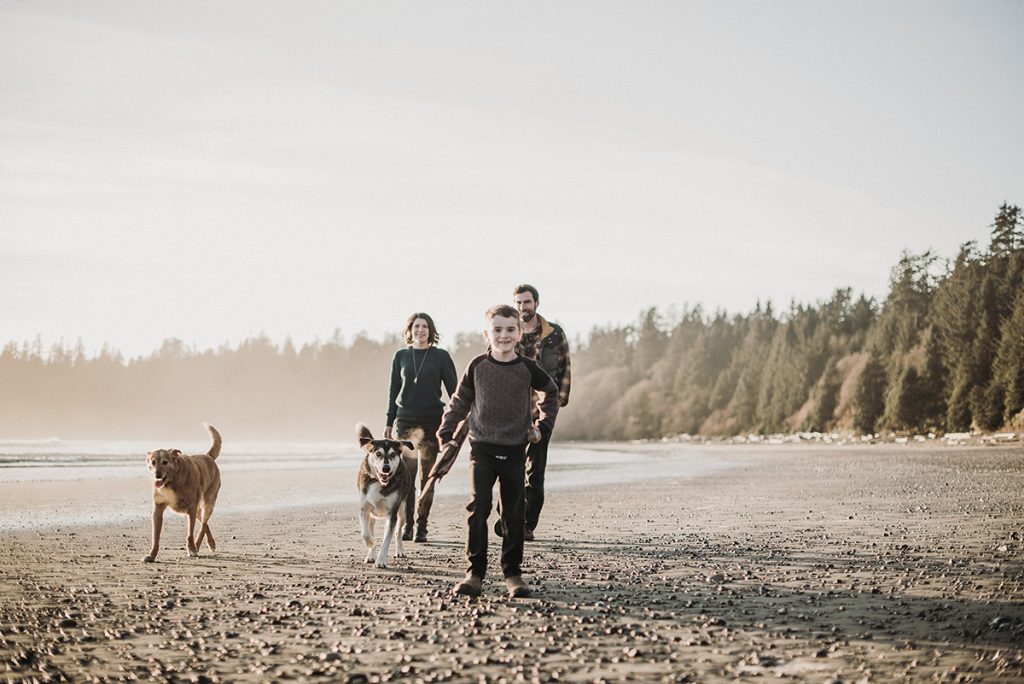 Although the outdoors are only one of many distractions today. I spent the weekend at two beautiful photo shoots, and I'm impatient to get to editing them. I have a fantastic finished shoot from last week to send off – I can't wait for the client to see them. I have to update my Tourism Tofino profile – tis the season, and hey, I'm excited to have so many good west coast images to feature, because when I first became a member, my Vancouver Island portfolio was very small. It's been a good year. I have to put together a profile for something new that I've become a part of – I NEED A NEW HEADSHOT!
No rest for the wicked? It's good to be busy.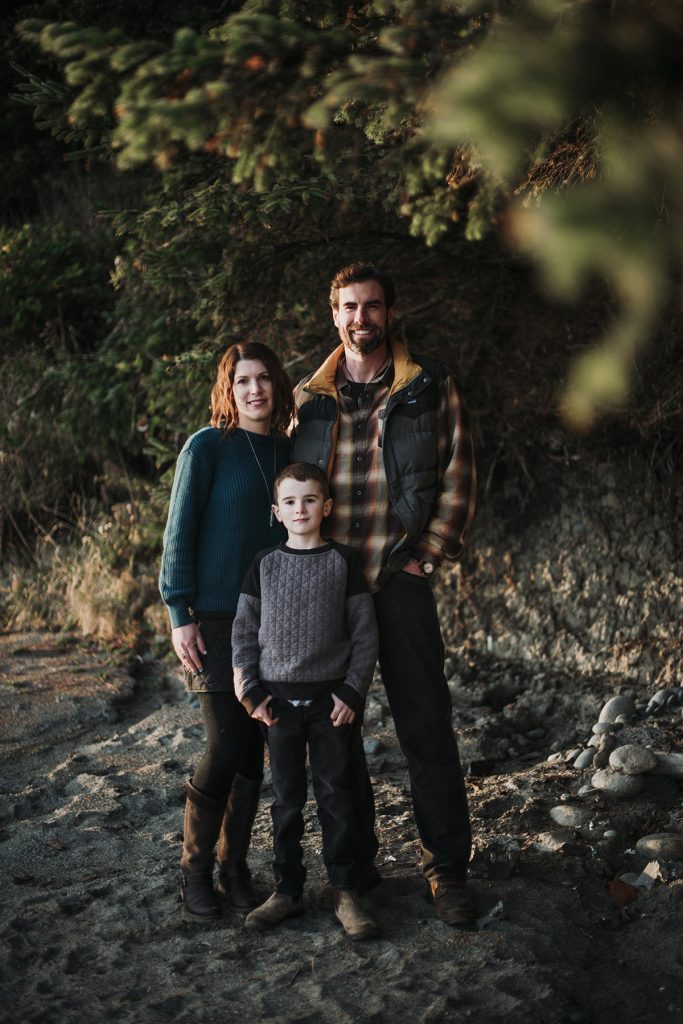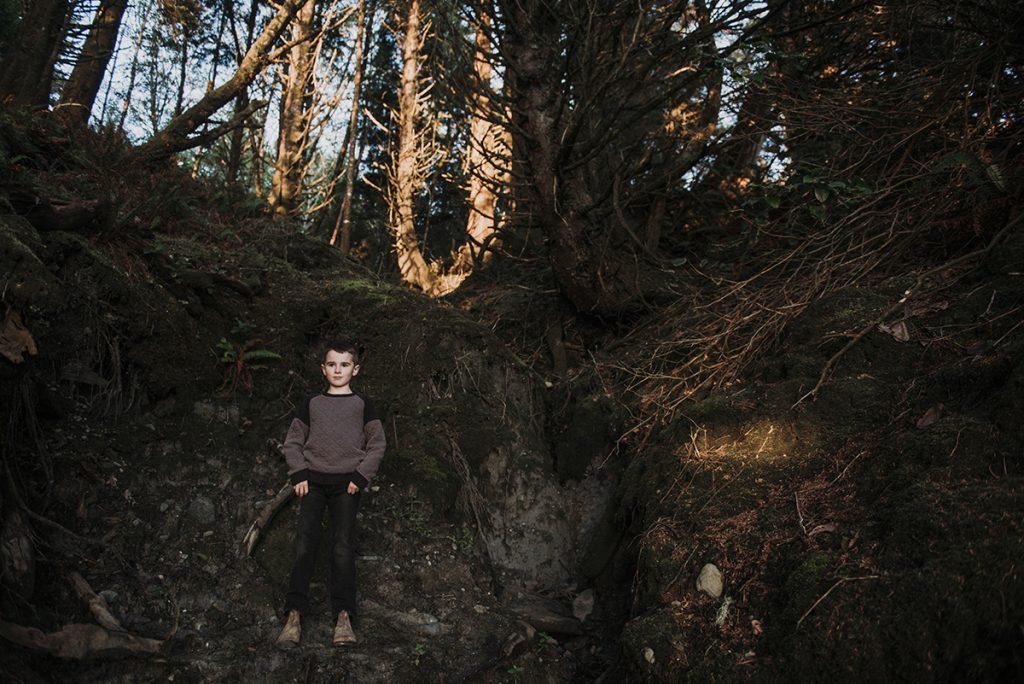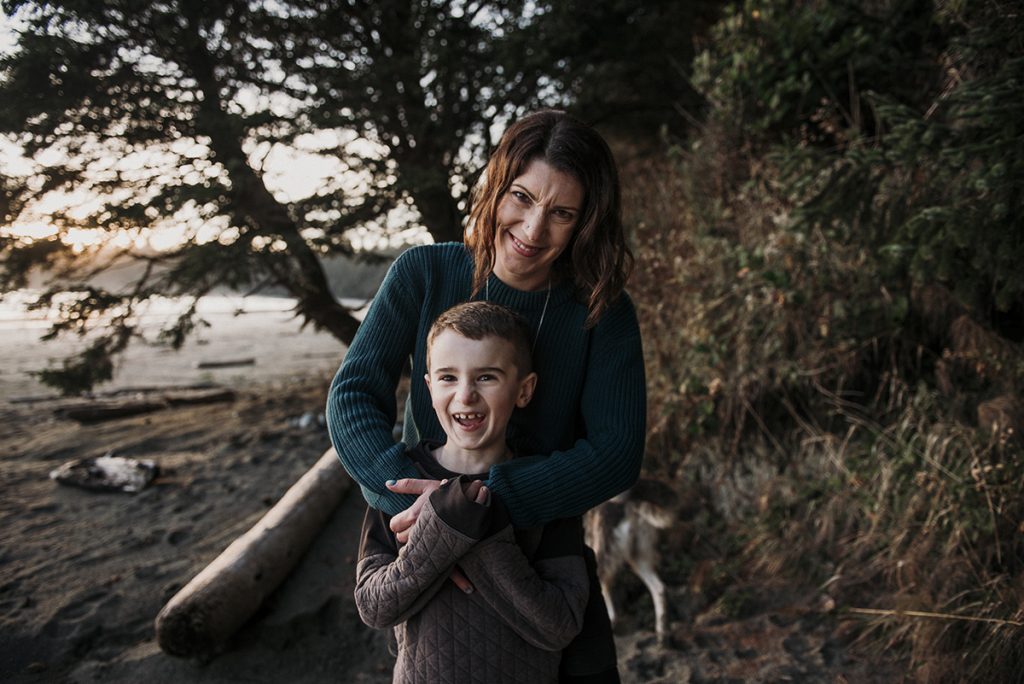 Let me tell you about Kim. She is delightful. I met her last summer at Torpedo Kids, and we became fast friends. She's exactly the kind of friend that I need and appreciate; she's far more thoughtful than I am, and it again and again inspires me to better myself. She's positive and outgoing, and my day is made when I get a text from her. I'm glad we're friends.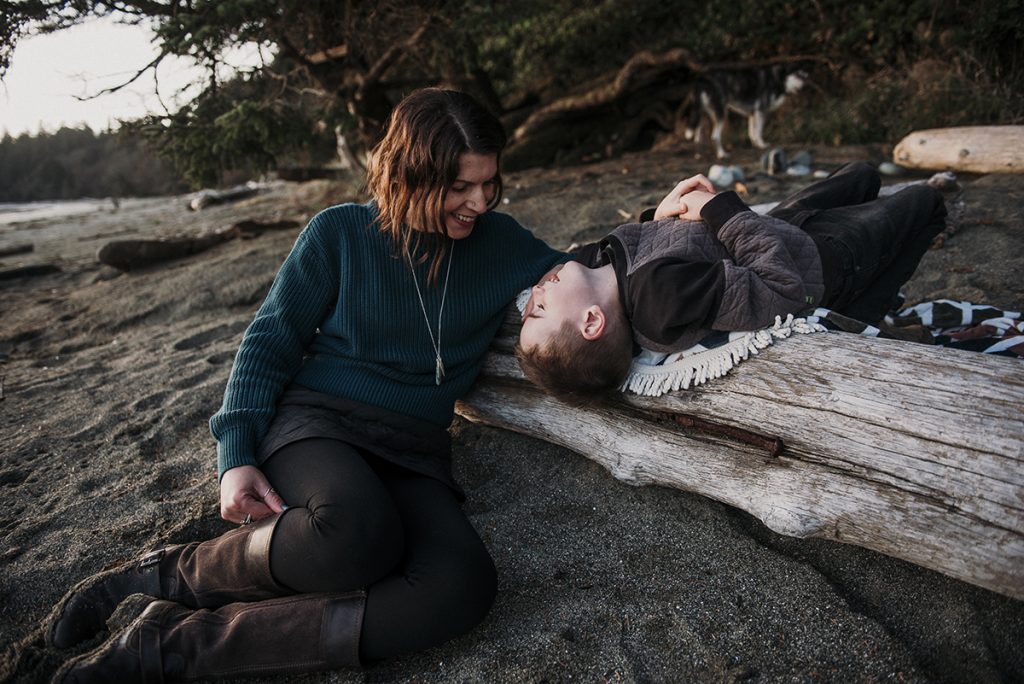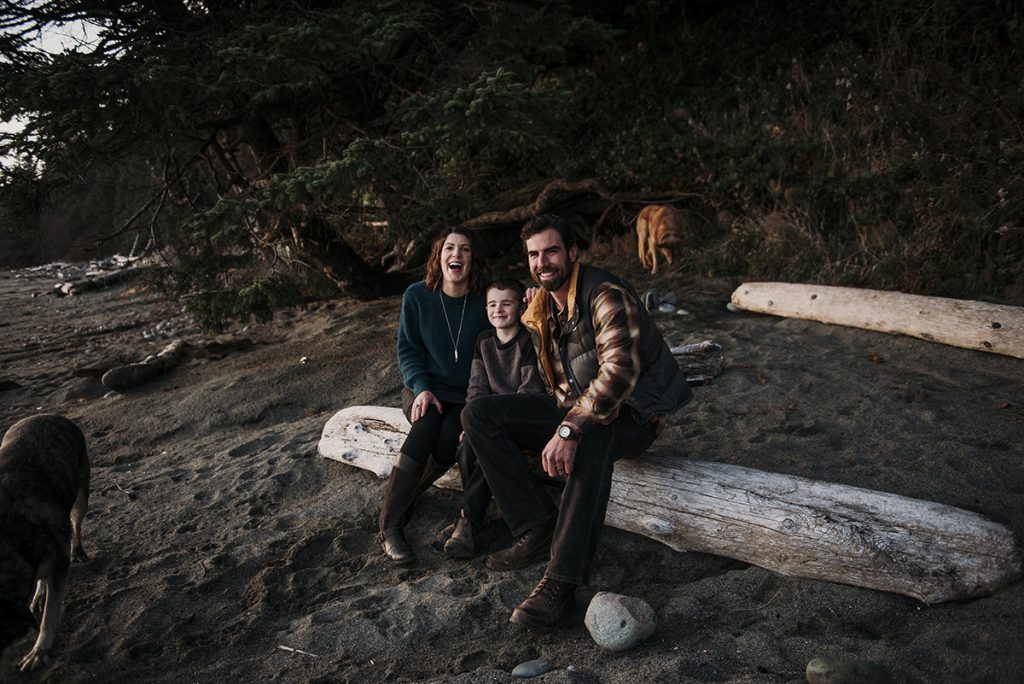 Surround yourself with positive people. But also be the change you'd like to see in the world. What's the sense in drowning in complaints? We're all guilty of it, but it's a habit and can indeed be broken.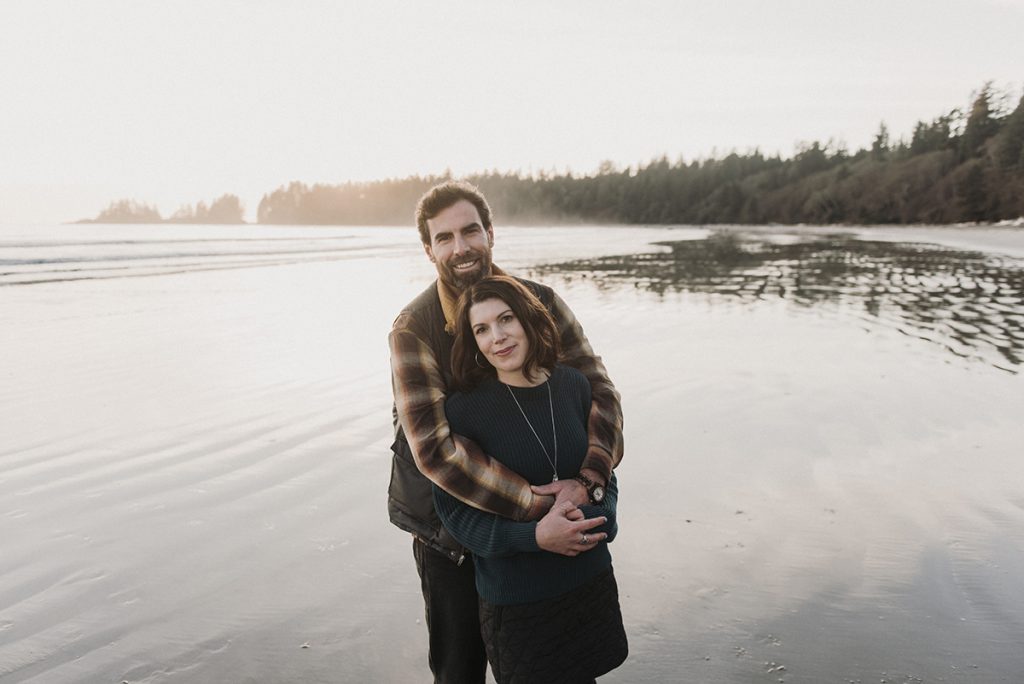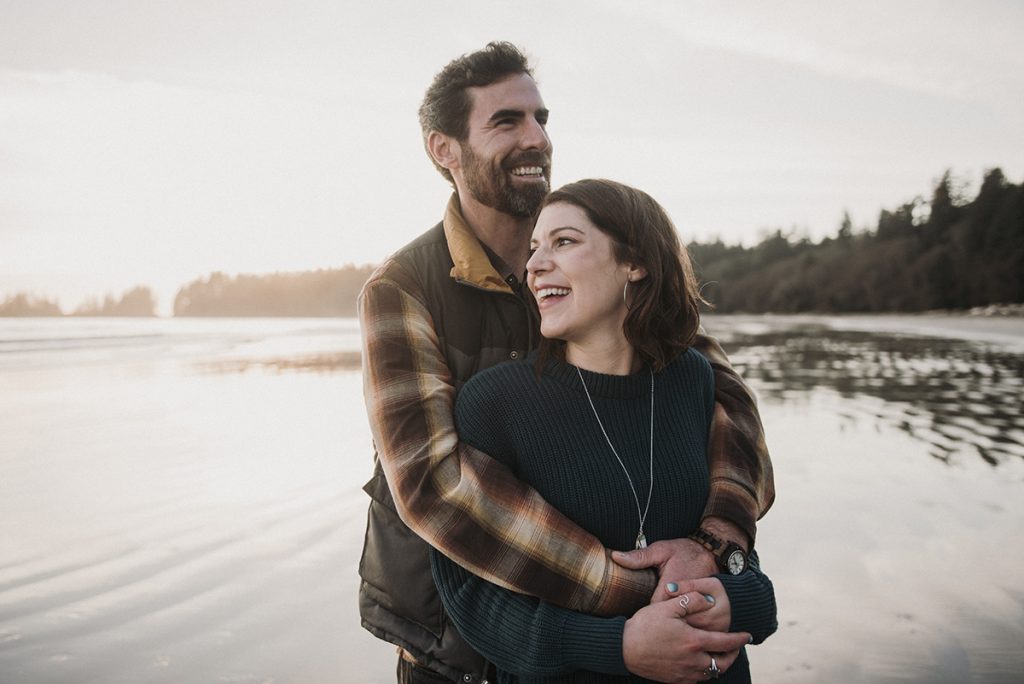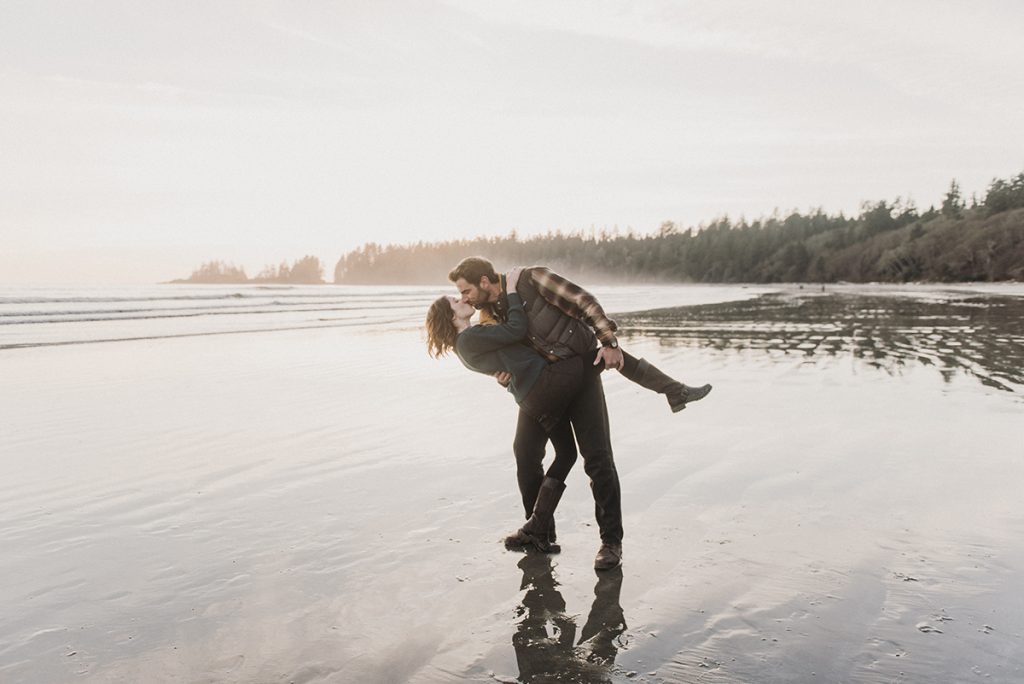 There's a point in family photo shoots at which the attention of the kids is lost to us. The draw of the ocean is just too strong, the call of adventure. Happy distractions.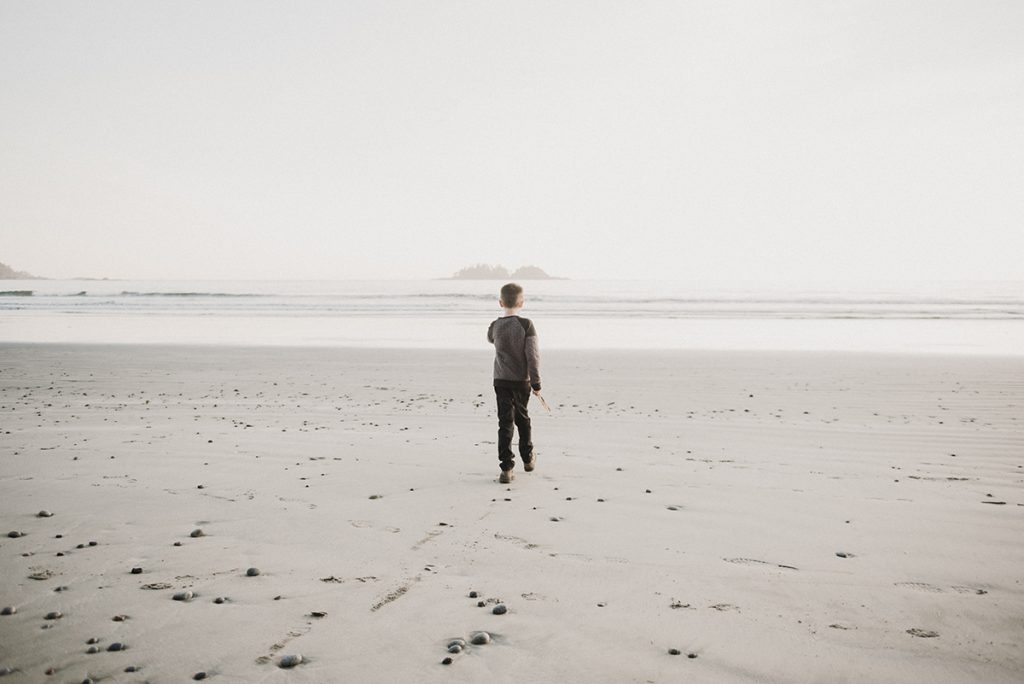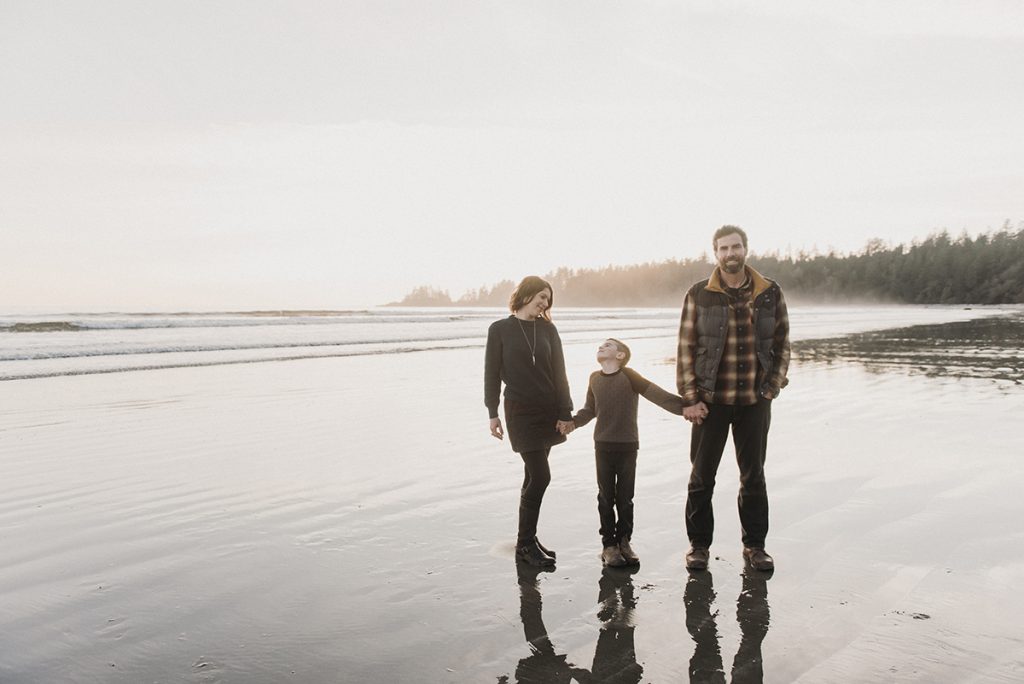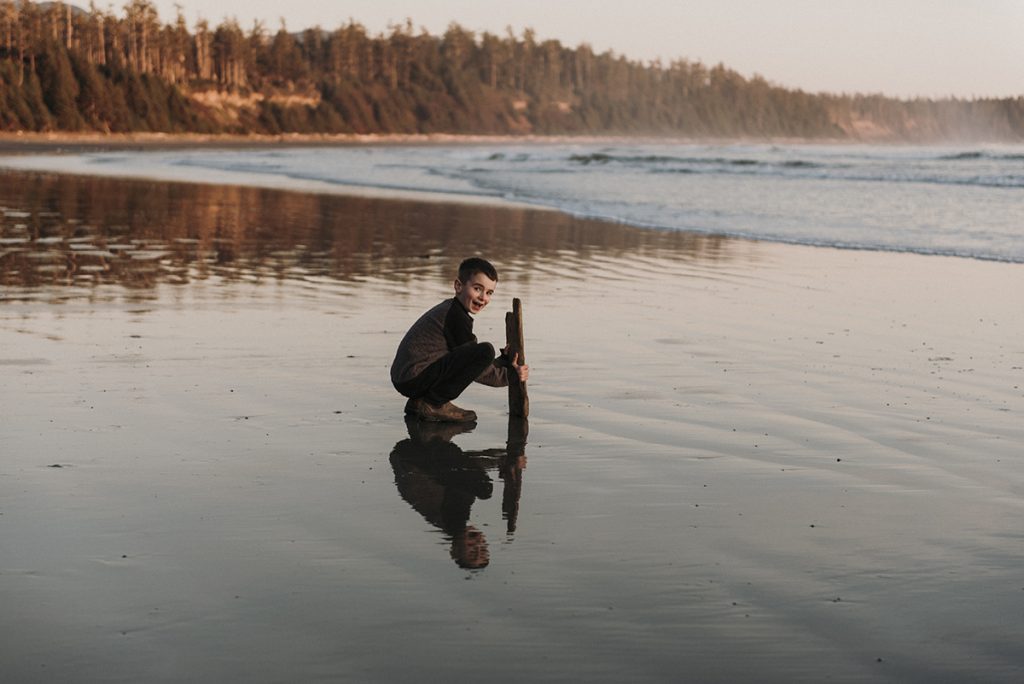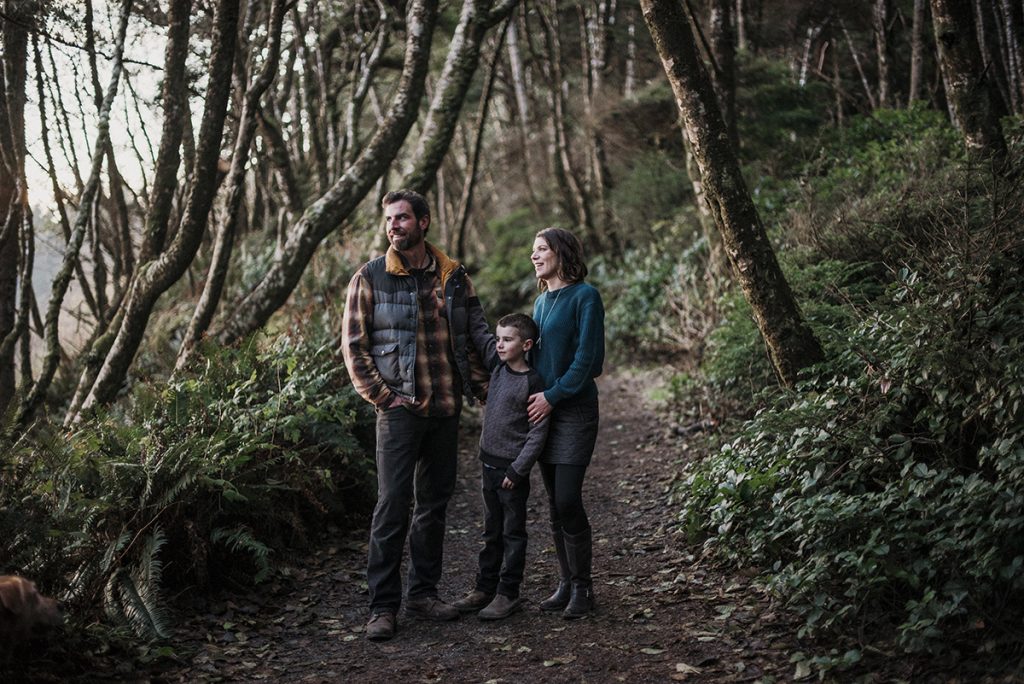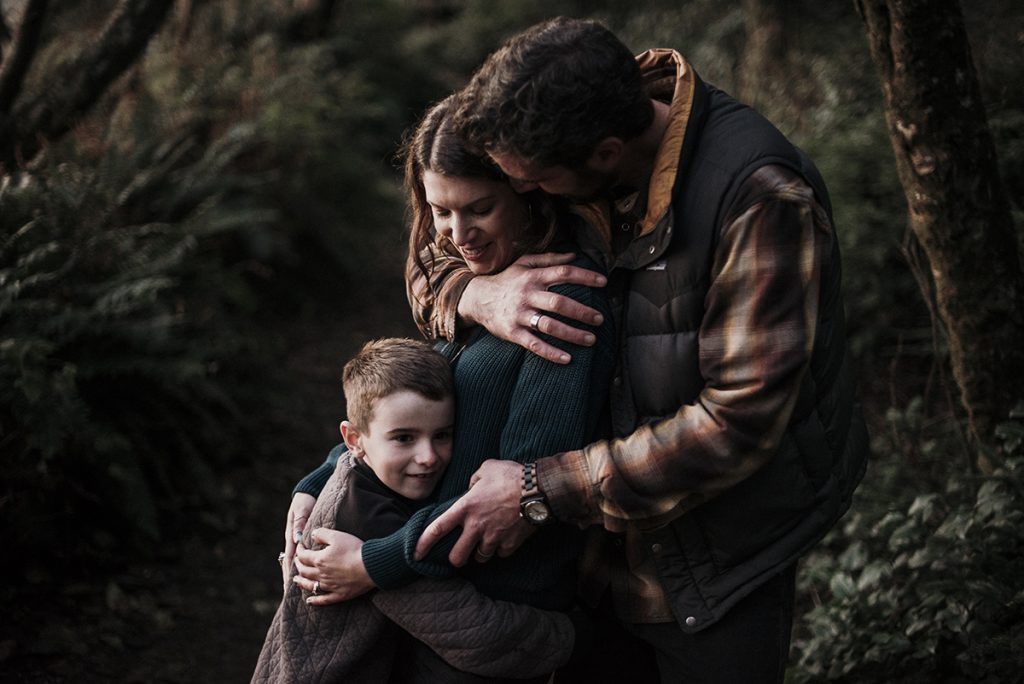 Have a happy and productive Monday, friends 🙂


---
---
You might also like
---