There's this silly thing called "Wedding Wednesday" when wedding vendors like me scramble to get our once-weekly post on various Facebook groups and hope and pray that our favourite venues or other influencers will share one of our wedding images on Instagram. I'm terrible for remembering Wedding Wednesday, and by the time it dawns on me, it's always Thursday.
Not this week though! But instead of begging for social media attention, I'm revisiting a glorious September wedding at Middle Beach Lodge.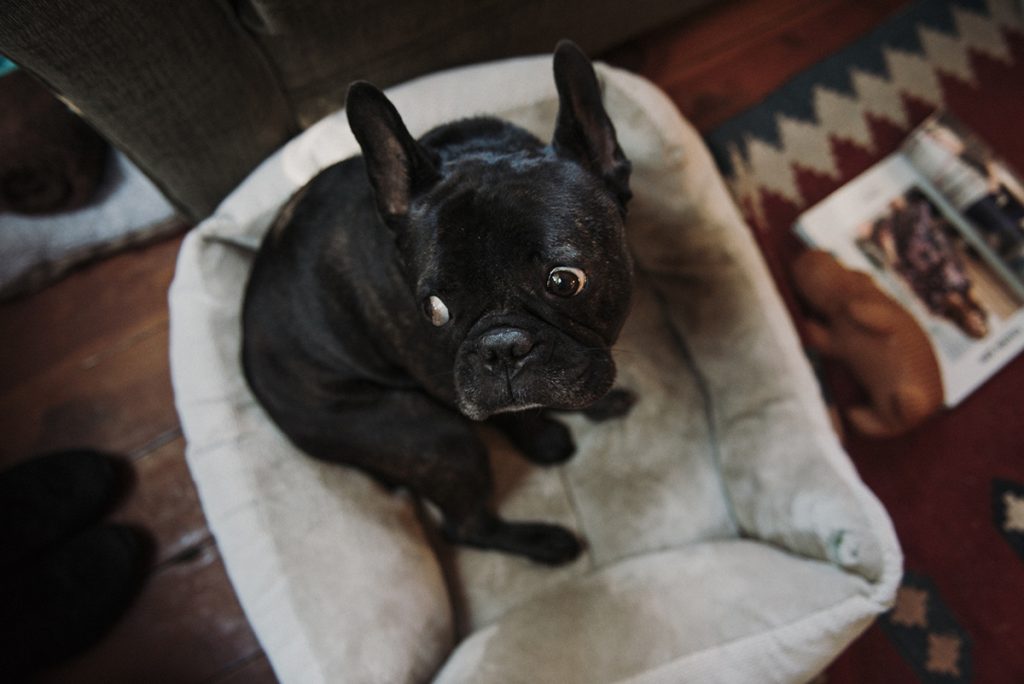 Many great weddings begin with a dog.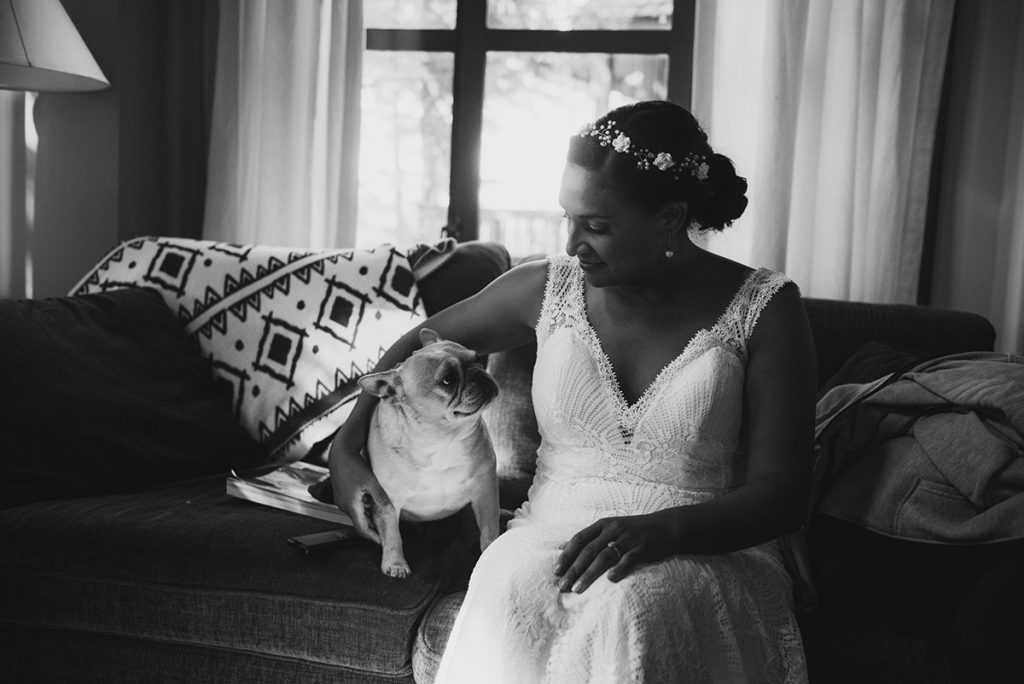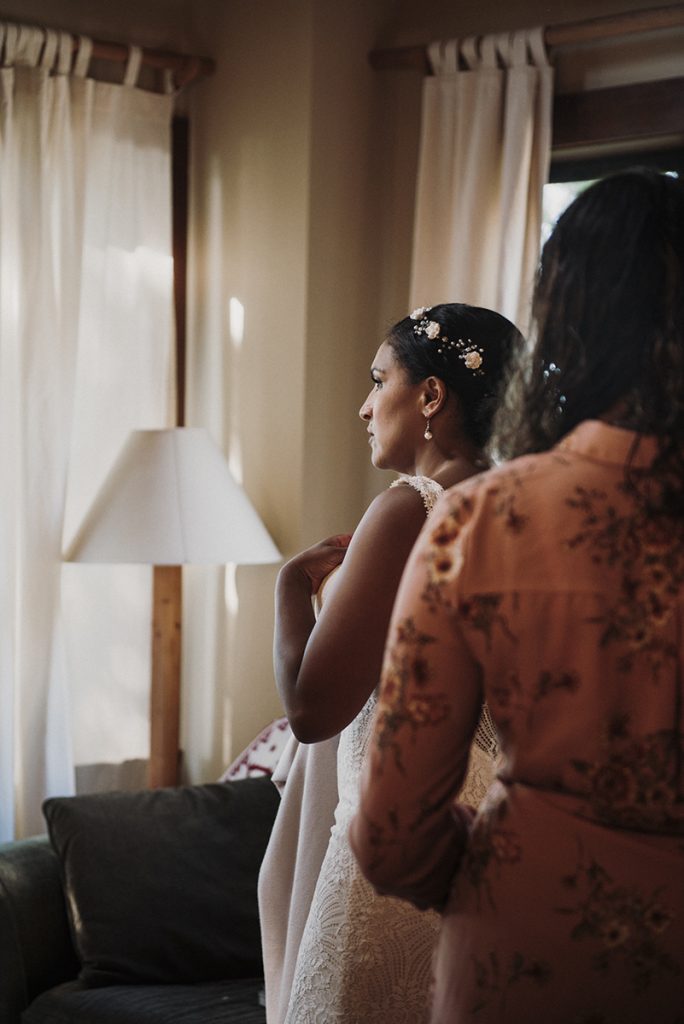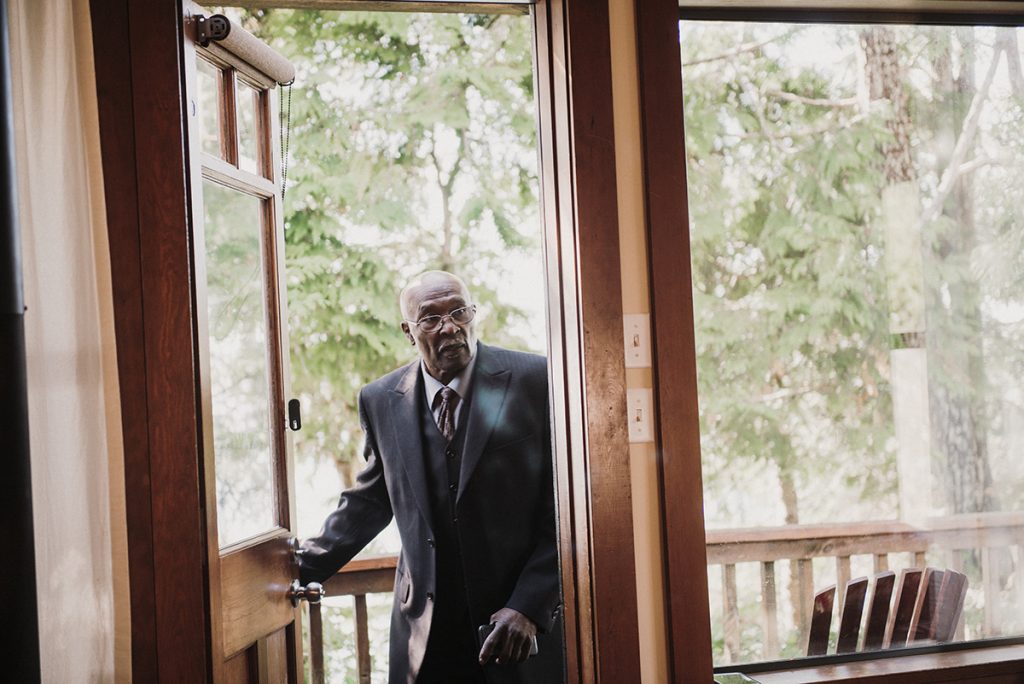 Tofino is truly a spectacular place for a wedding, and I love that I get to immerse myself in them. From the most intimate of elopements (I've signed many a wedding register as witness) to massive celebrations with the entire extended family, the location couldn't be more fantastic. Truly. But if you've been here, you know that. And if you haven't been here, when are you coming?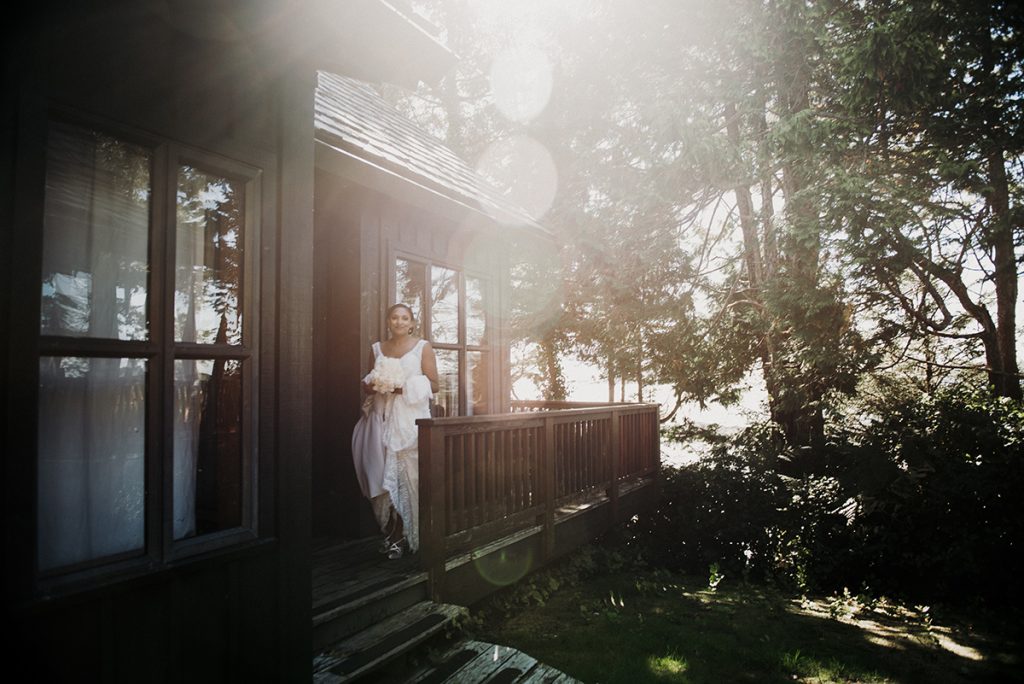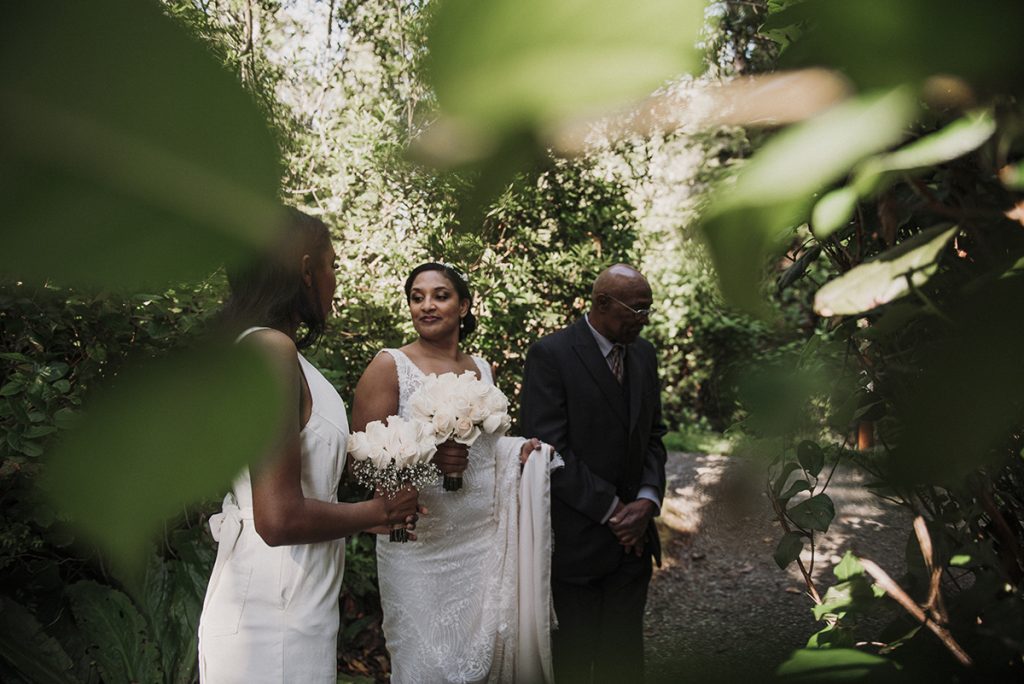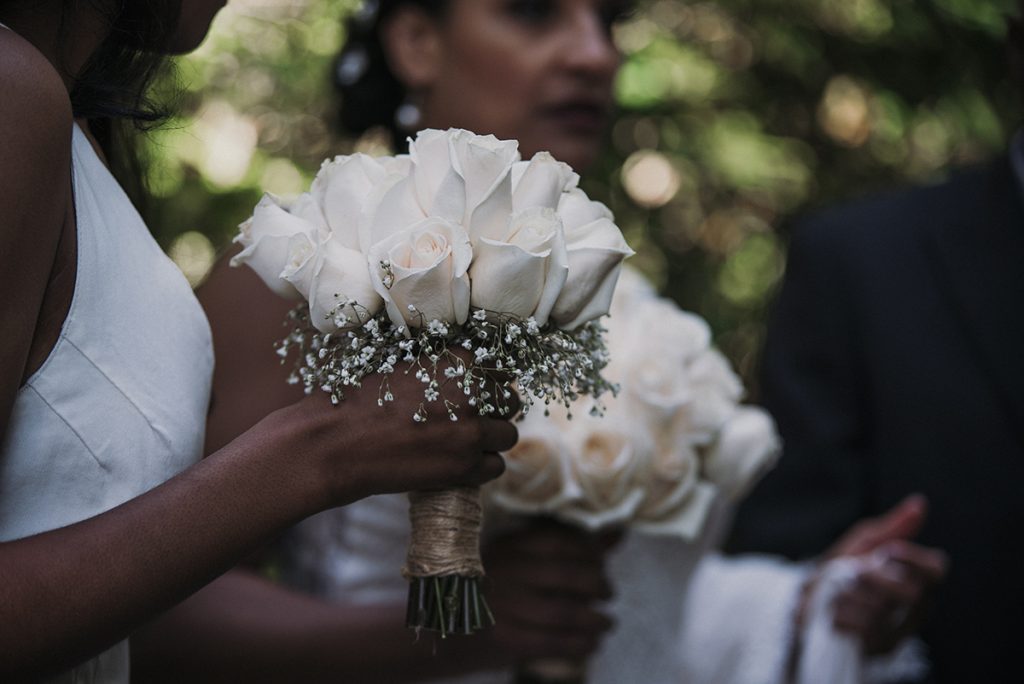 September's such a glorious month, although last year's was notably more rainy than usual, especially earlier in the month. But the sun came out when called upon.
It was lucky. I shot weddings on two consecutive days that weekend; the first, rainy and stormy and the second in full sun. I don't often get to control the weather, but this time…did I control the weather? The first couple wanted nothing more than a dramatic stormy day, and the second wanted sunshine. So I couldn't be more grateful.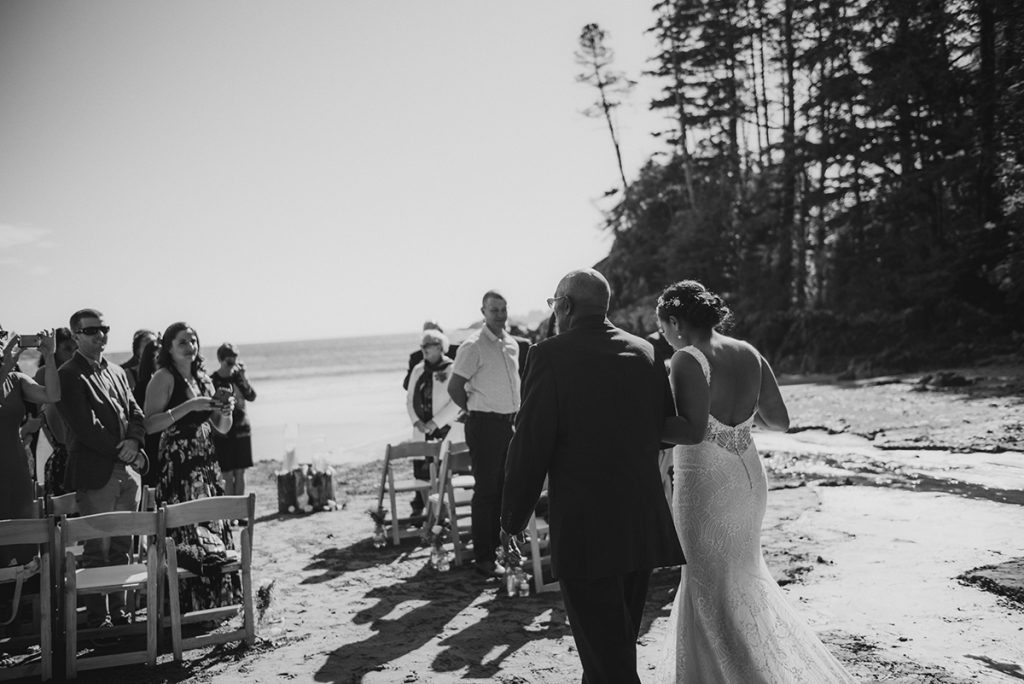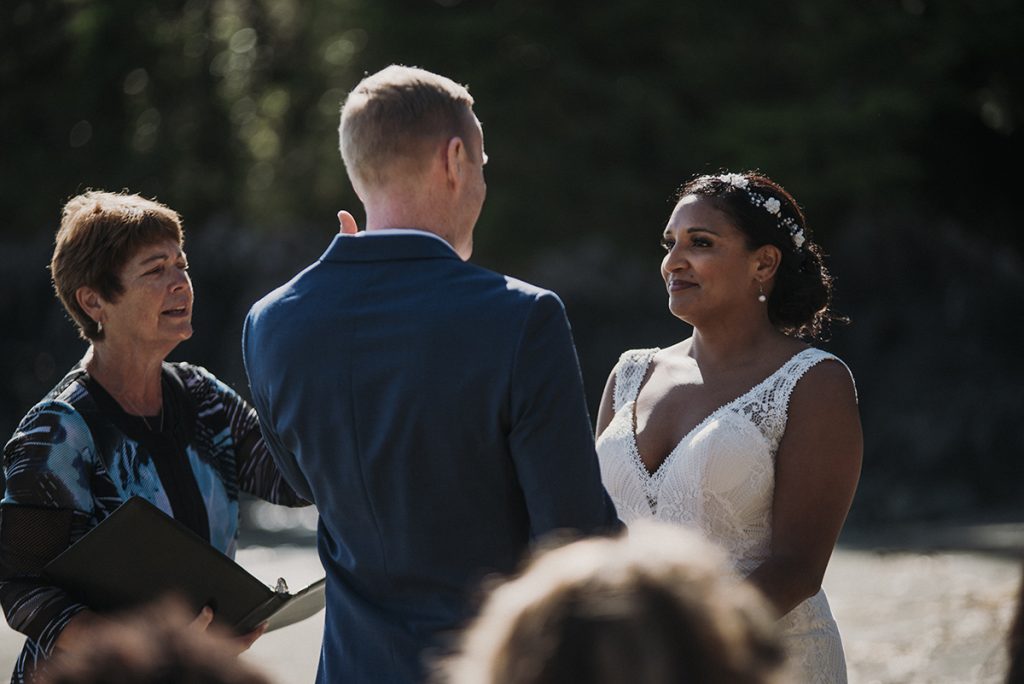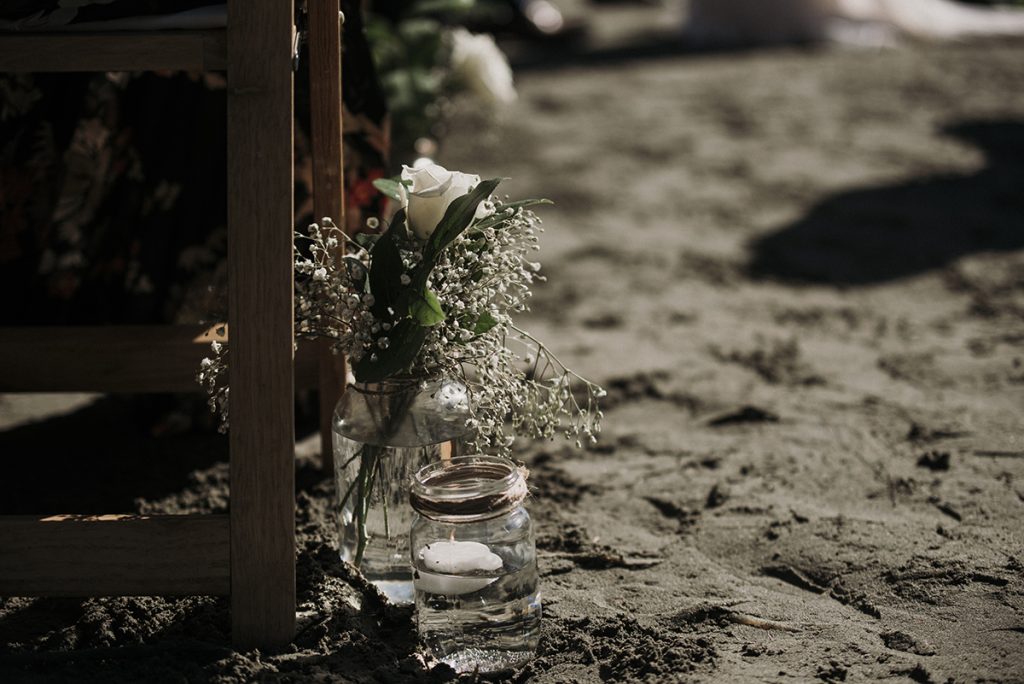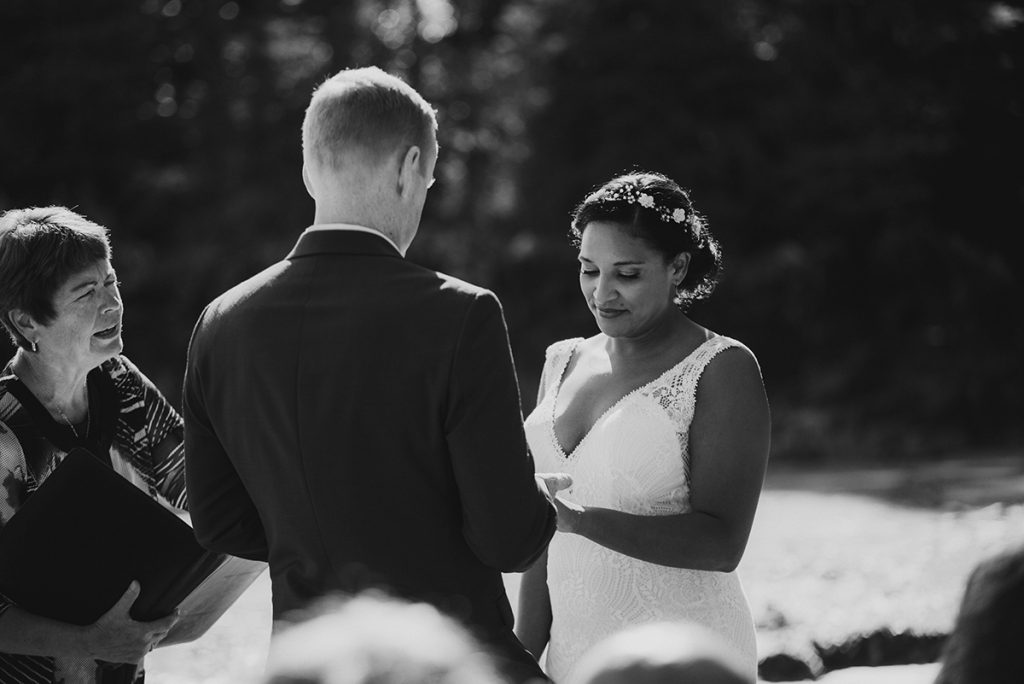 In the nine years I've been shooting weddings, I've seen many rituals; some come and go with the seasons, like the sand ceremony that was so popular a few years past. I've seen candle lighting rituals, pagan binding rituals, rituals involving tequila, involving rocks, involving the rings. There's a particular beauty about it; in a fairly secular world, a wedding is still a special and personal thing, and couples dig deep within themselves to make it personal, to make it markedly special and to give it meaning. I am so honoured to bear witness to it all.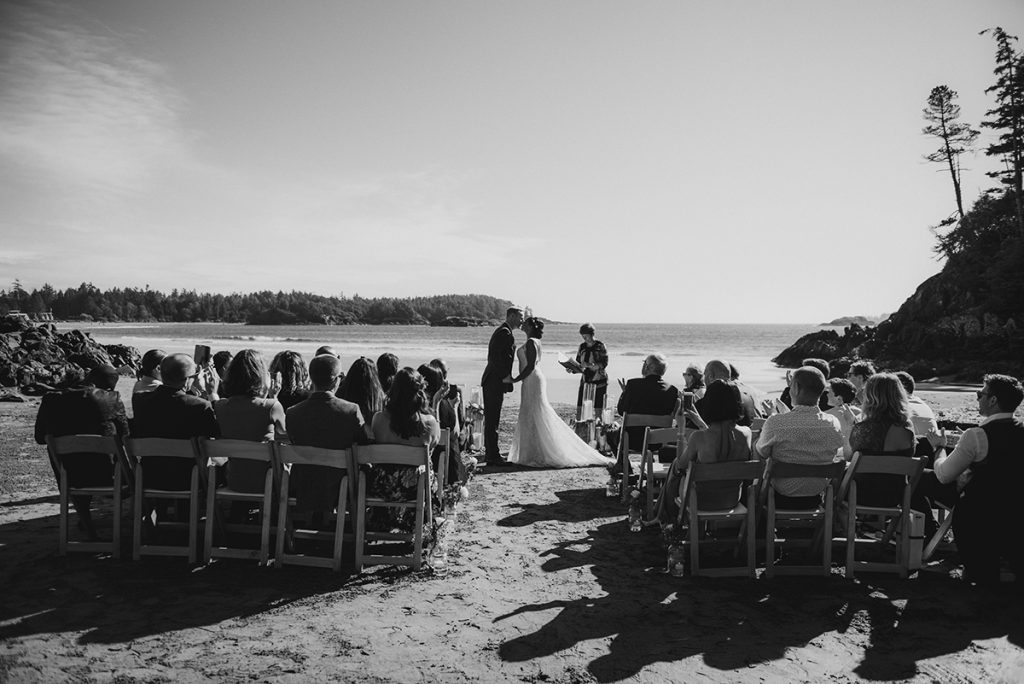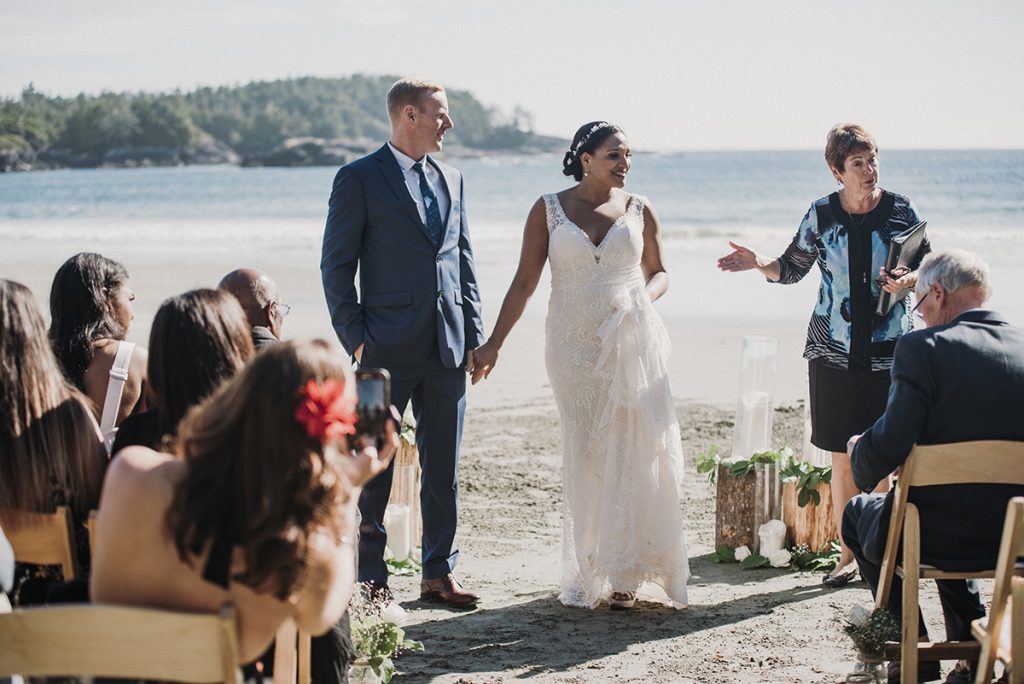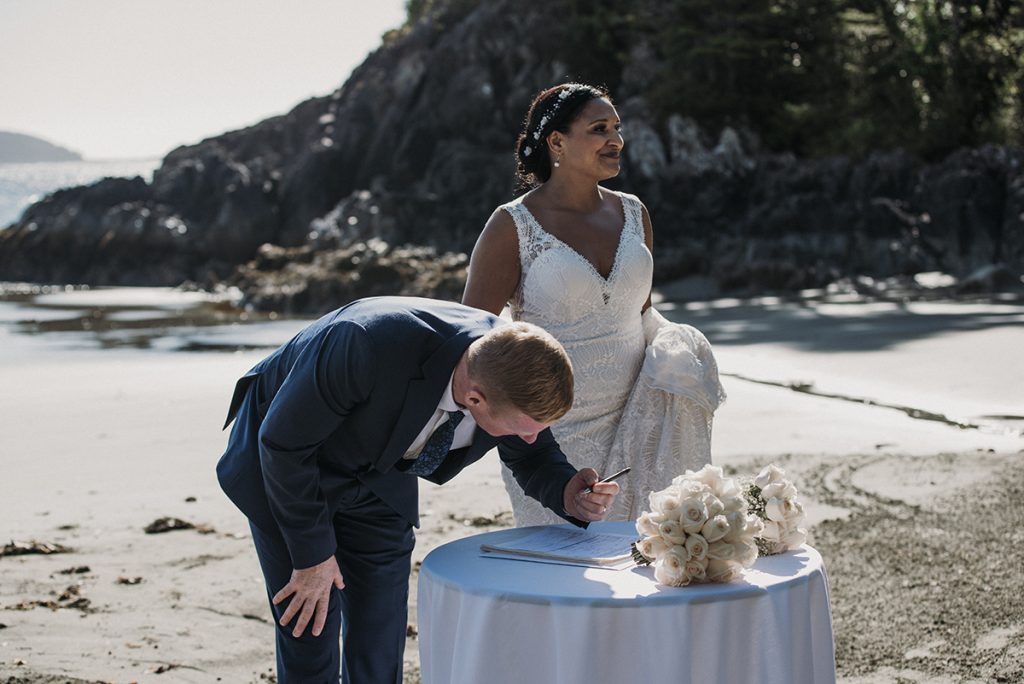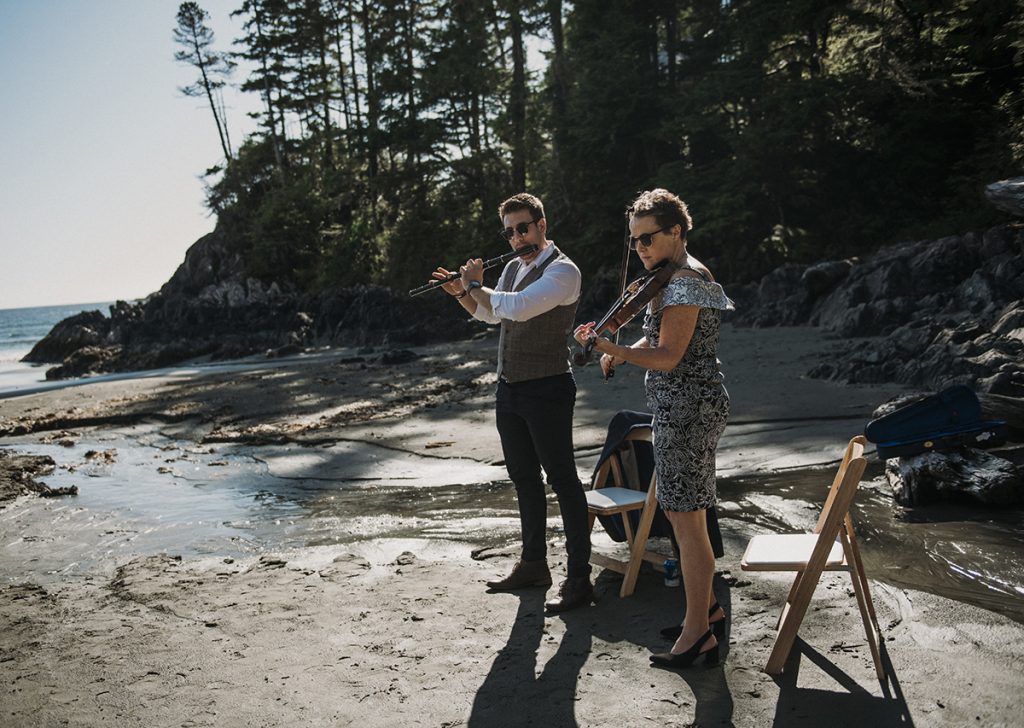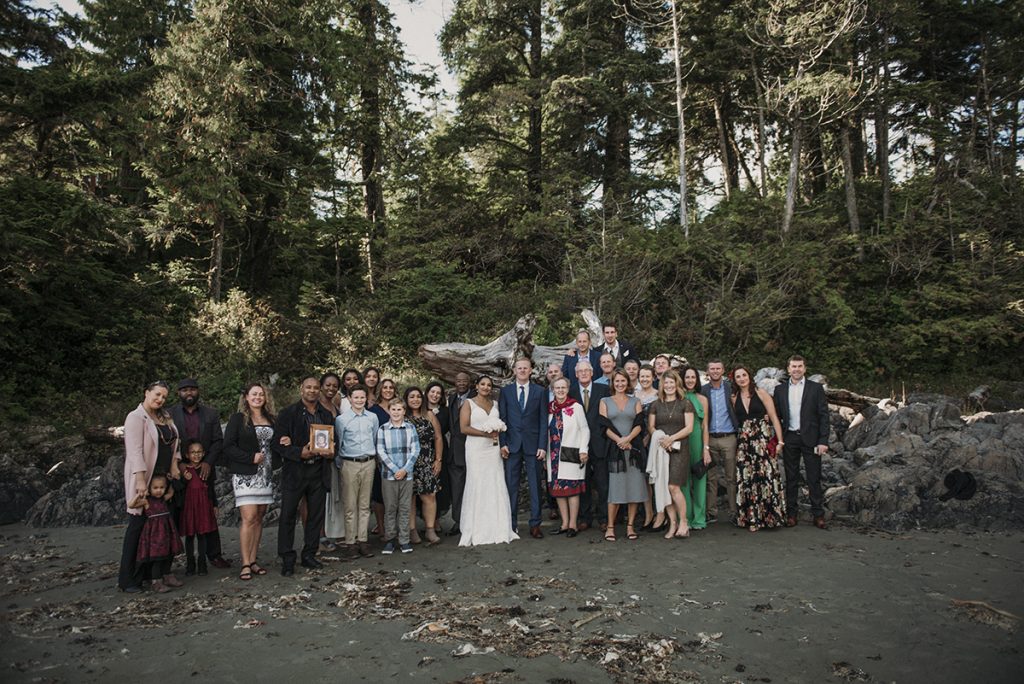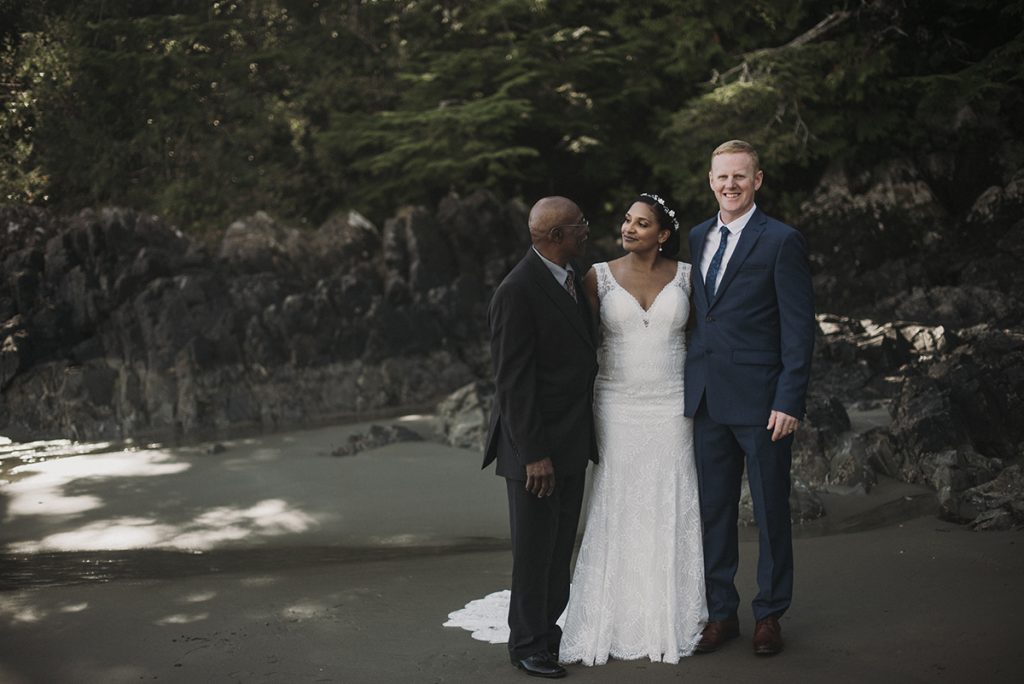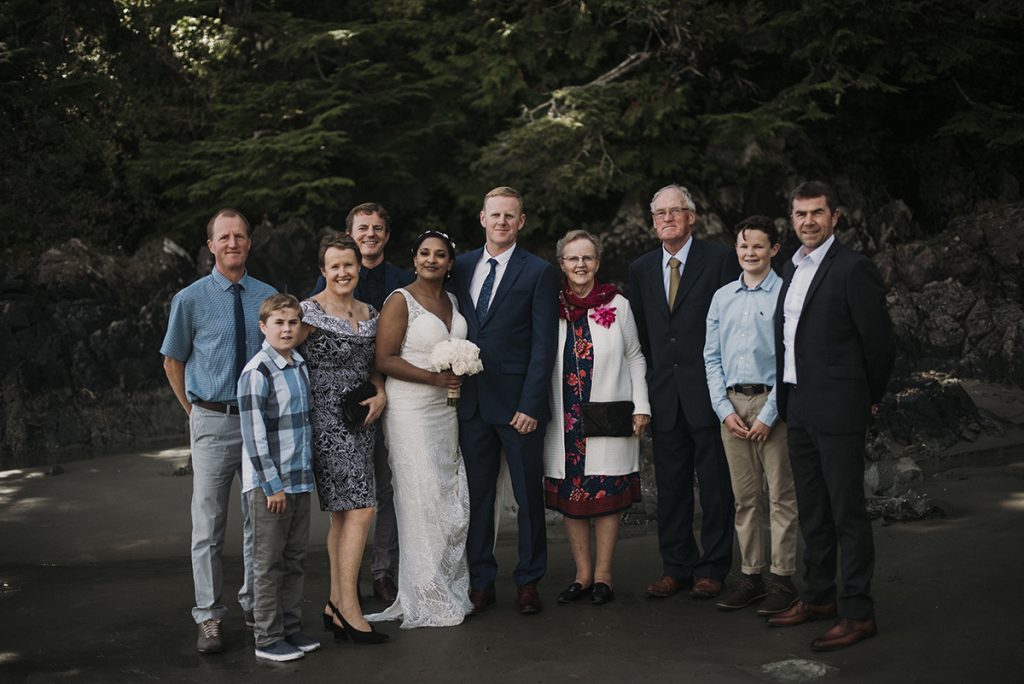 If you get married in Tofino and you invite people who've never been, you will seriously impress those people. And chances are, they will come back, or they will voice their regret at not being able to stay longer. Getting married in Tofino will make you very popular.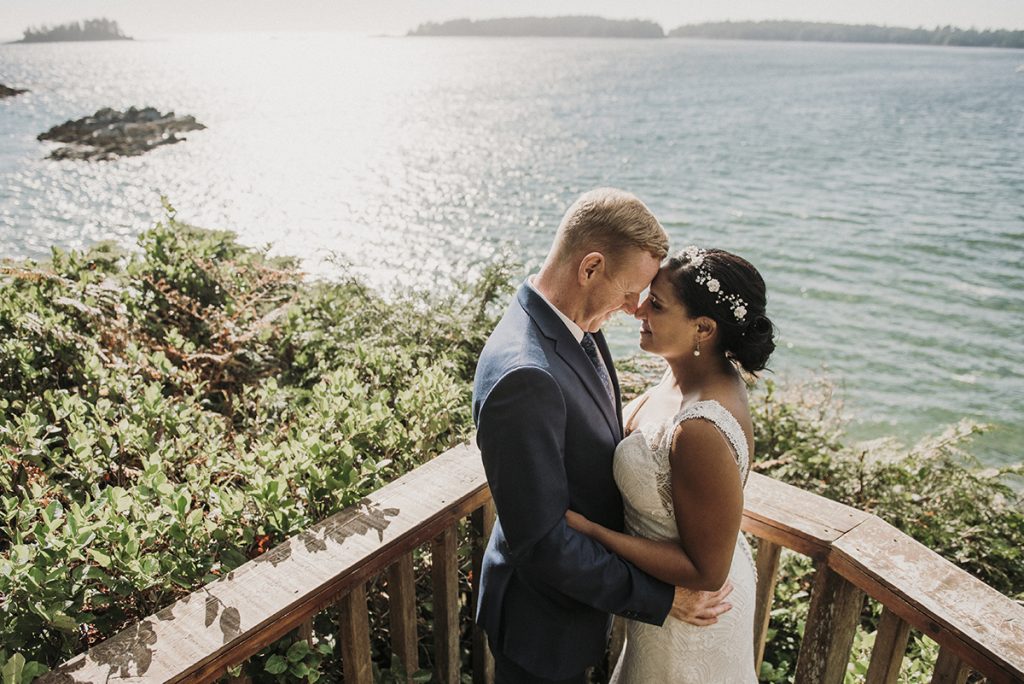 But honestly, who cares about popularity. All you need is each other.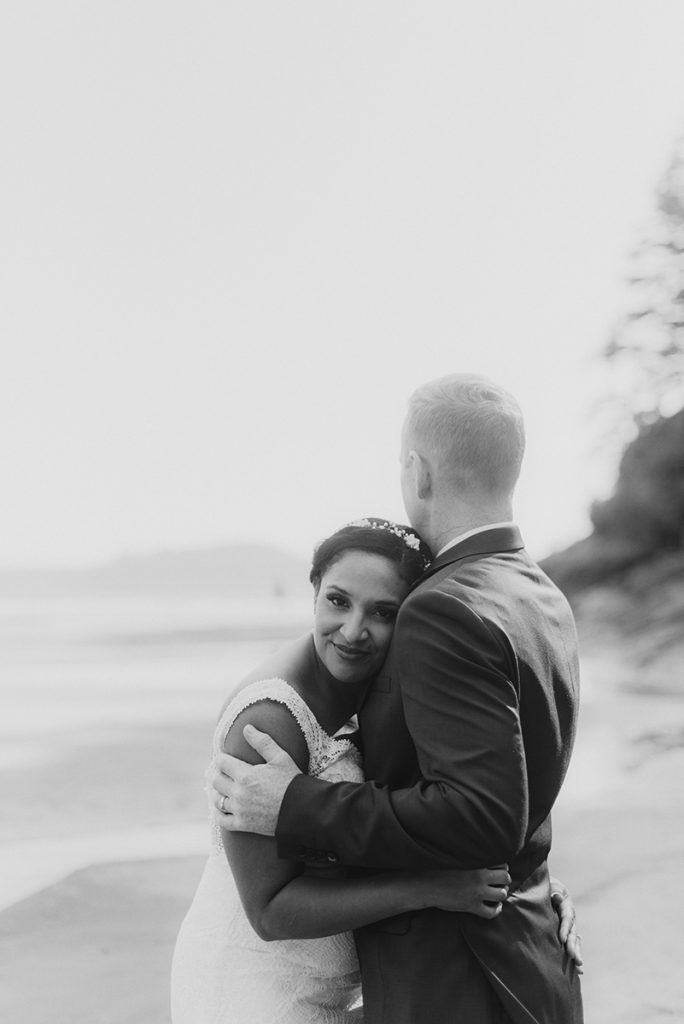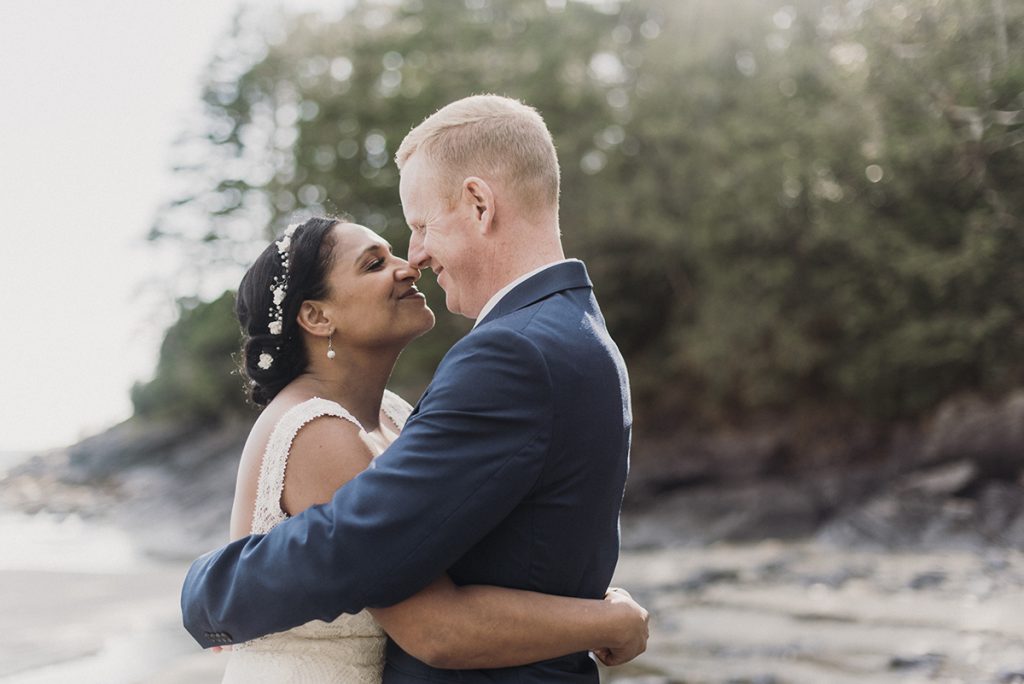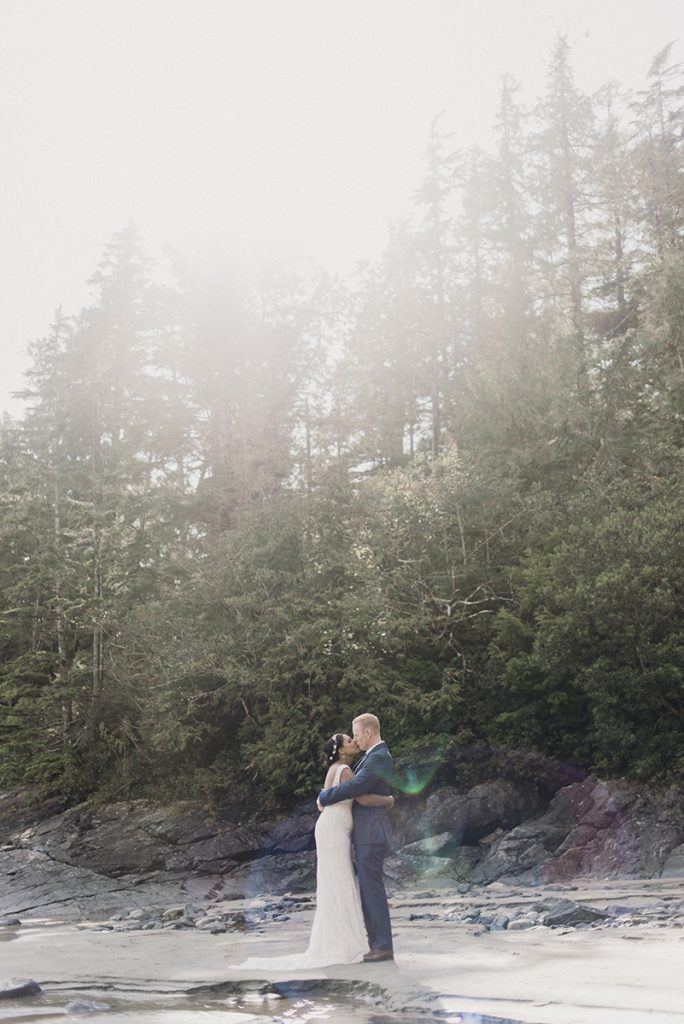 I will admit; this is my favourite part. I love stealing the newlyweds for some solo photos – it feeds my soul. Sometimes I'll steal them twice in a wedding.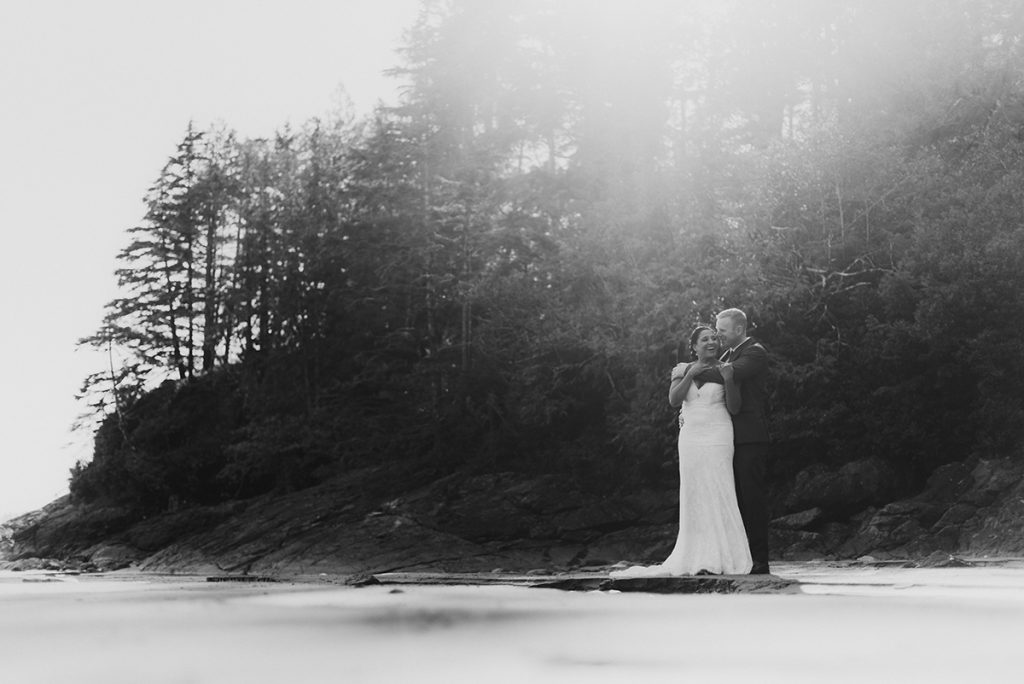 That light though.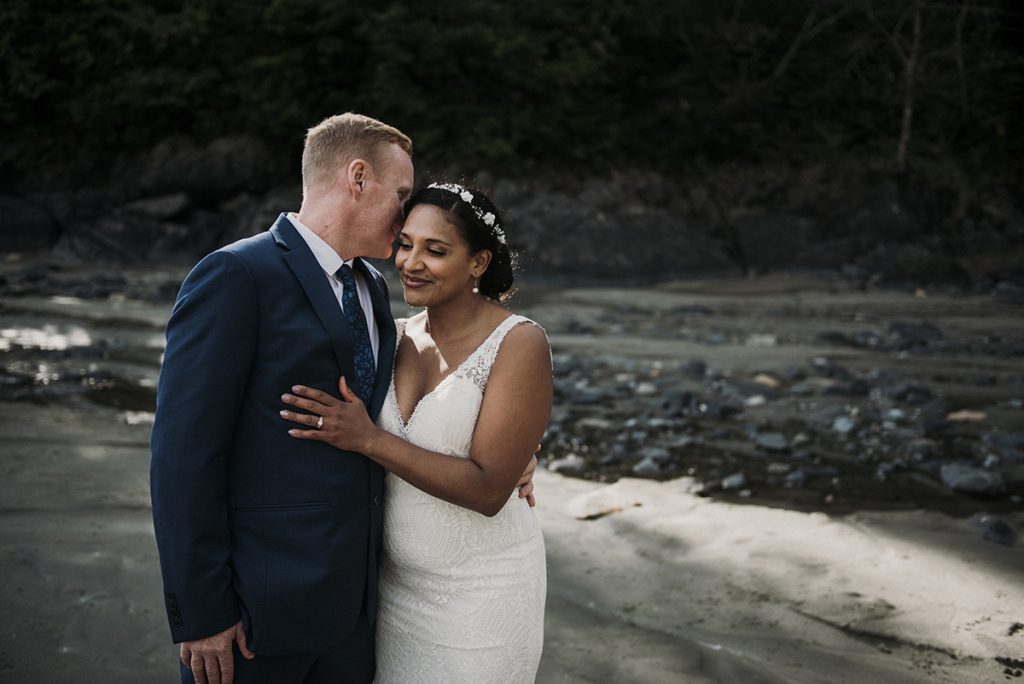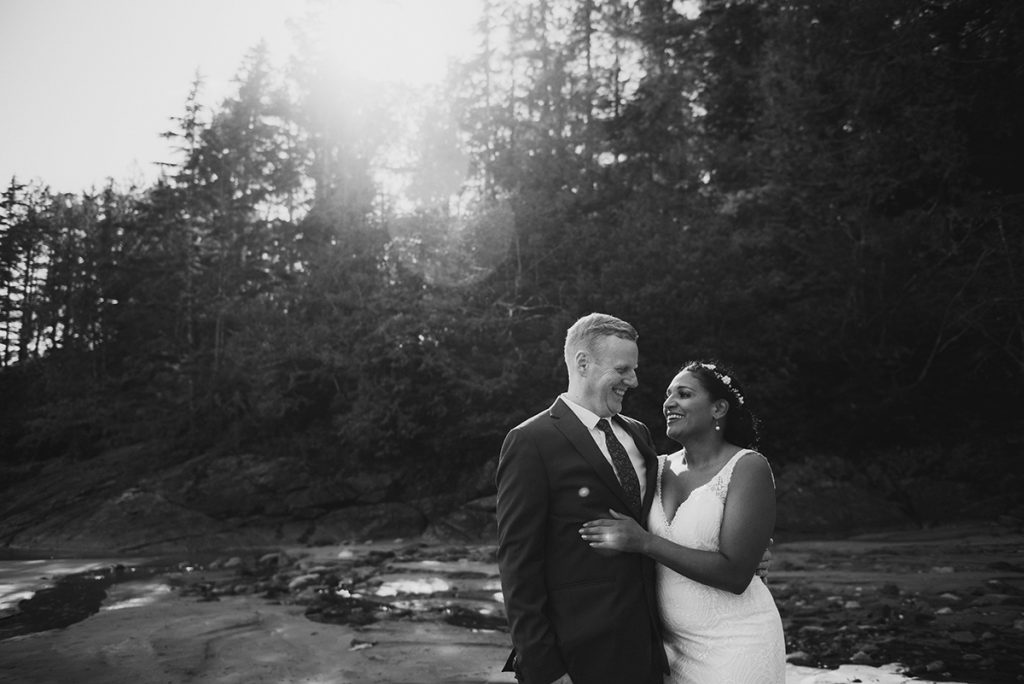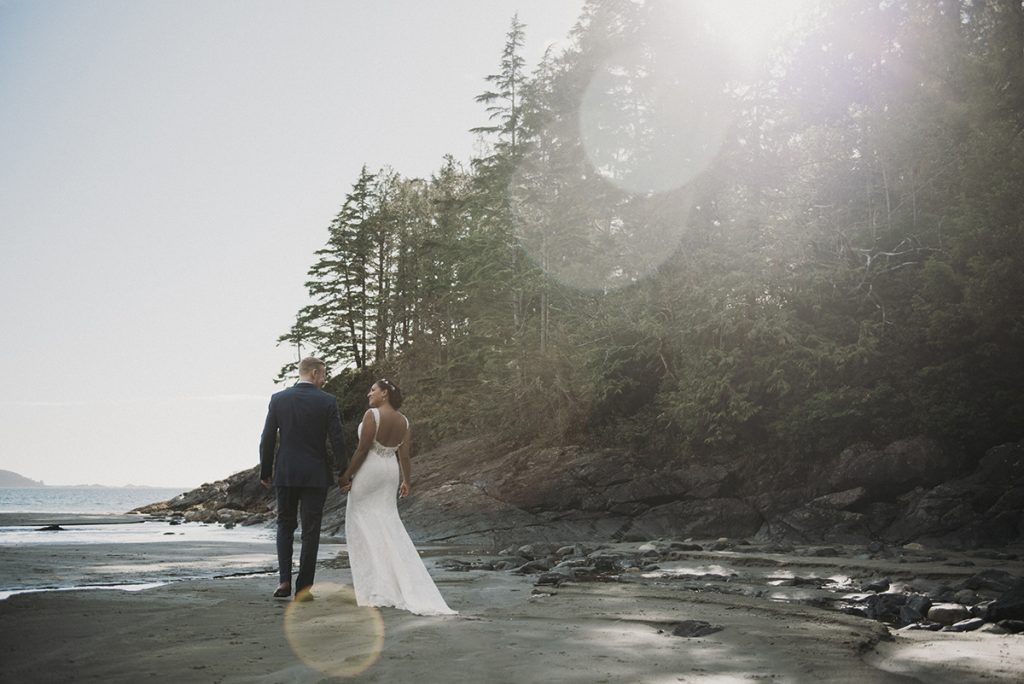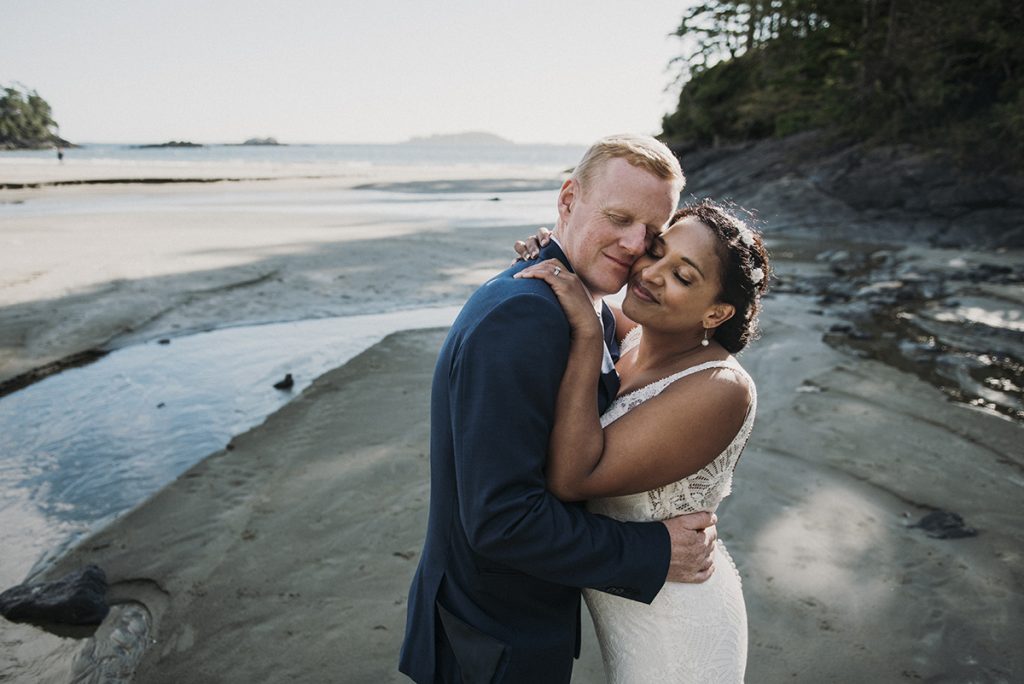 When my husband and I got married at Cox Bay, nearly seven years ago, we'd planned to make several day trips to other parts of the Island, to do every hike in national park, and to be really active. On the very first day, after waving good-bye to our families (and our little girl – I cried quite a bit) as they made the trek back to Alberta, we headed out for our first hike, which was the Schooner Cove trail. On the way back, Layton stepped off the boardwalk to let some other hikers pass and rolled over his ankle and down a hill, and spent most of the rest of our honeymoon on crutches.
Things don't always go as planned, but I wouldn't have it any other way. We spent most days on the beach and visiting with friends rather thank marching through the rainforest. The universe gave us the gift of slowing down, and that's absolutely what I needed.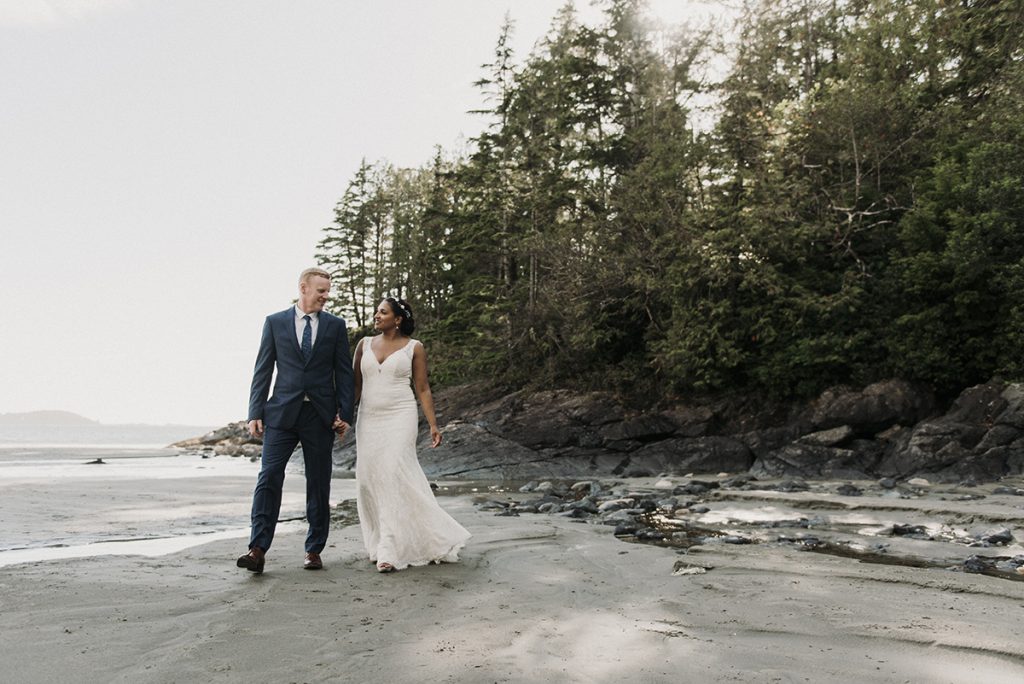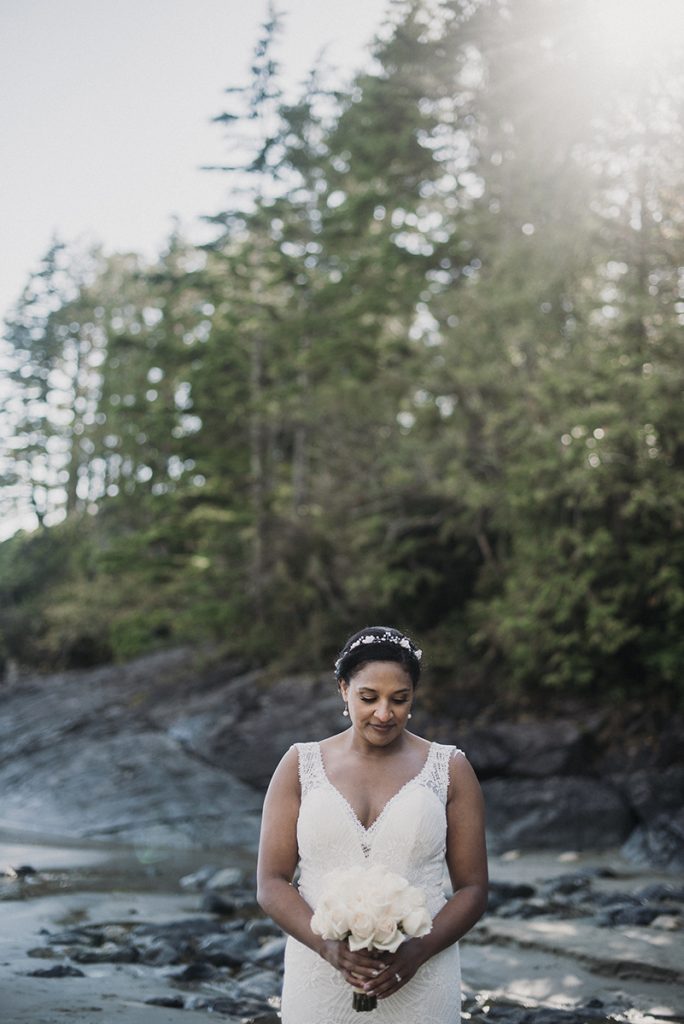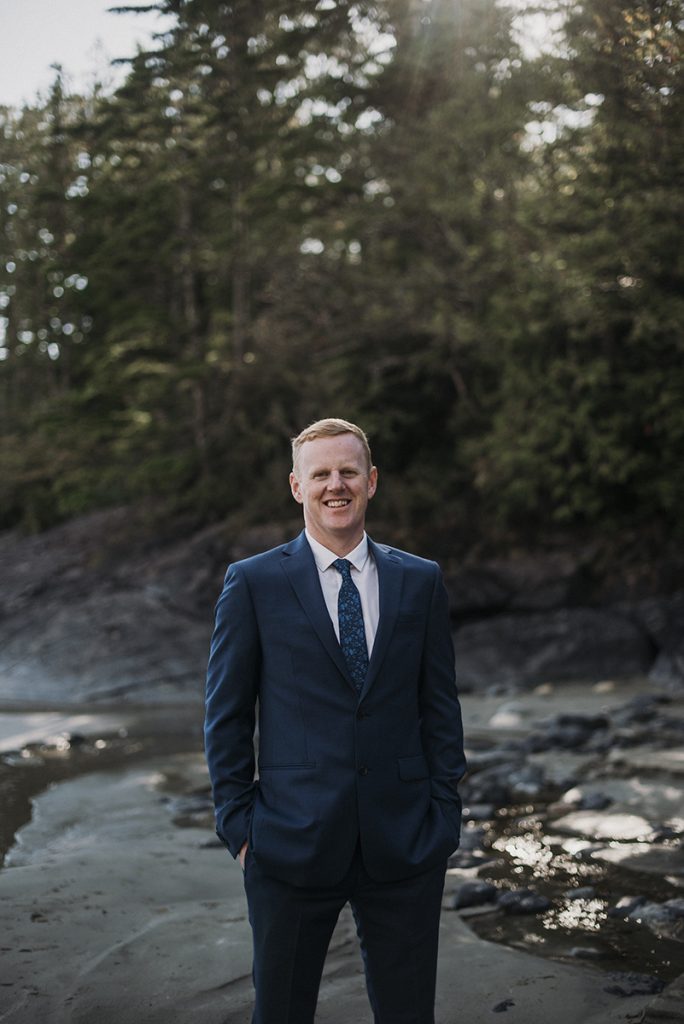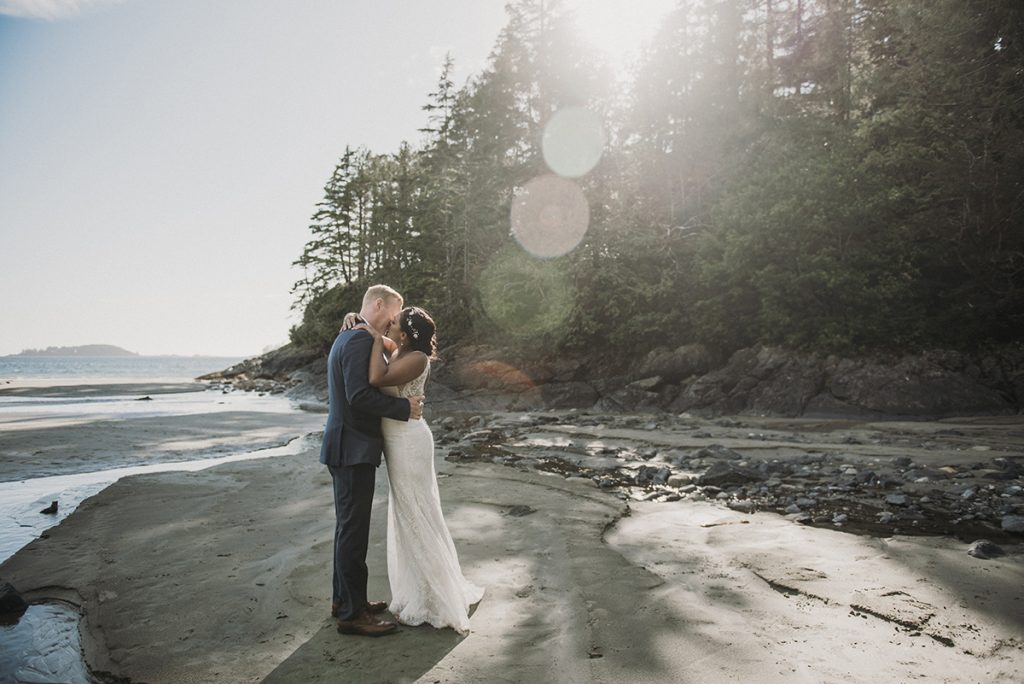 I still remember Tofino from when I was a child. There were three things I looked forward to every summer: Camp Warwa, spending weeks at a time at the cabin, and our annual Tofino trip. I remember sharing a tent with my sister, the amazing contrast between leaving Edmonton and arriving in Jasper on the first day of our drive to the coast, the black squirrels in Vancouver. But the best part was always the beach.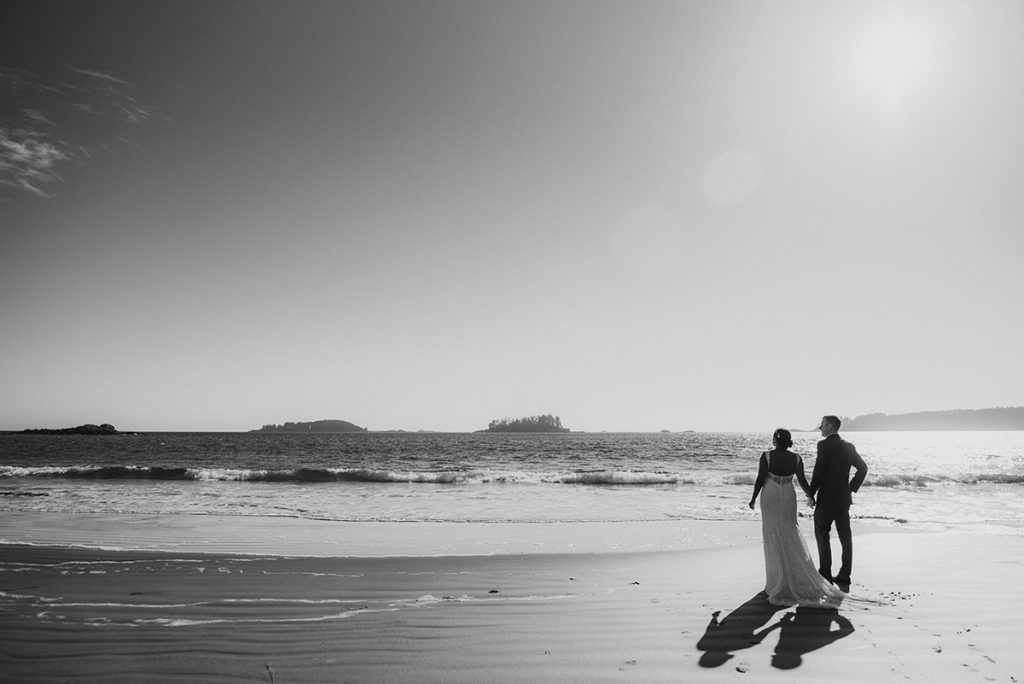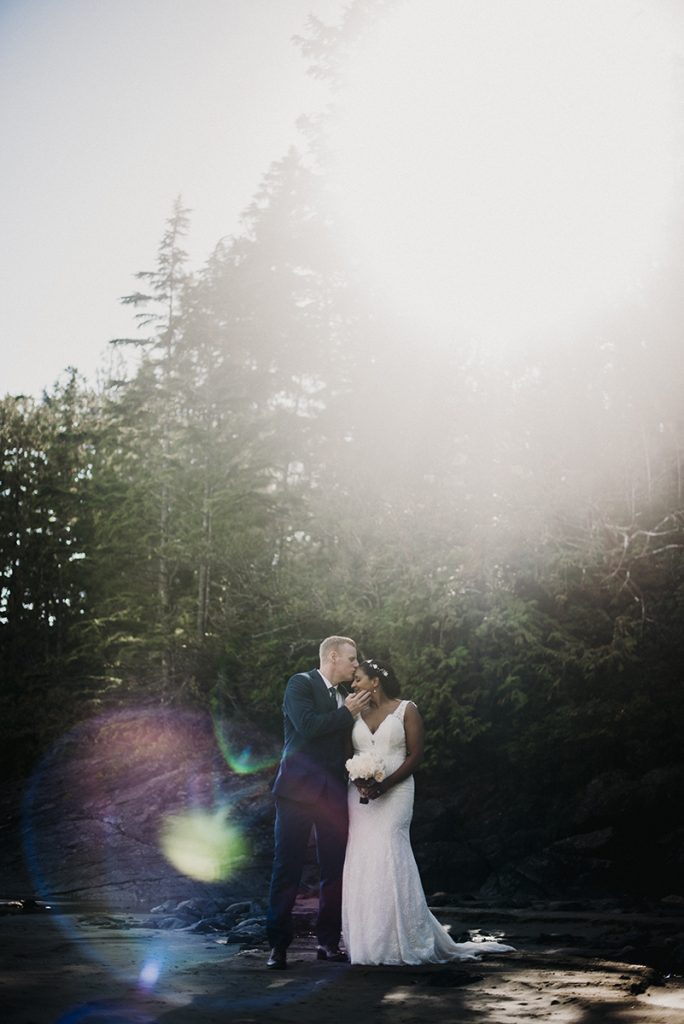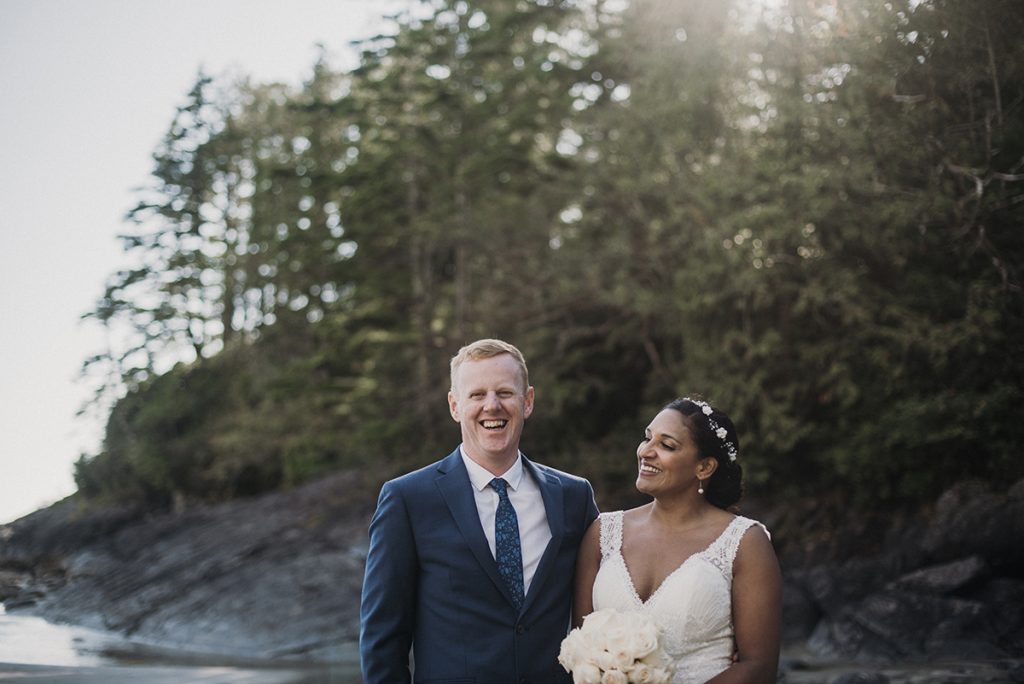 I have yet to meet anyone who didn't feel the draw of the ocean, who didn't feel a little bit hypnotized by its rhythm, humbled by it's power and constance.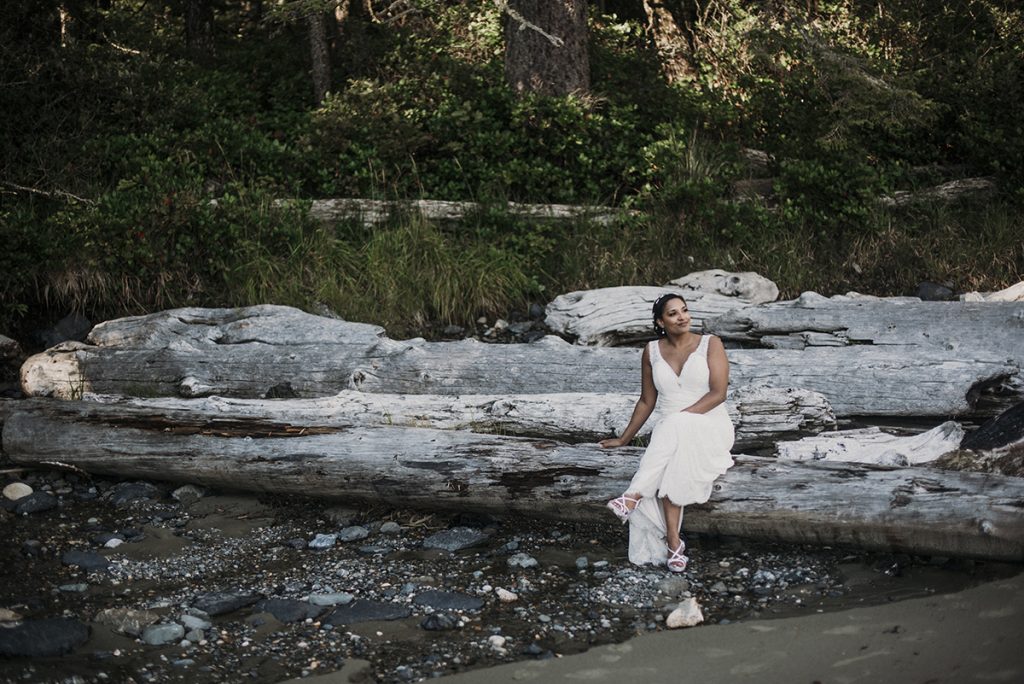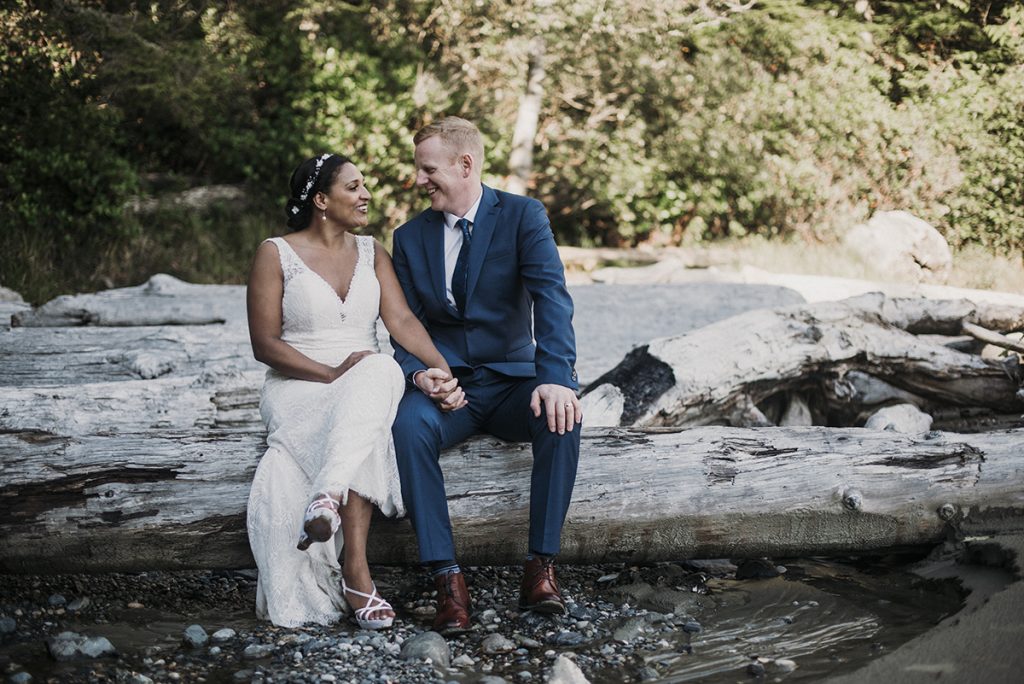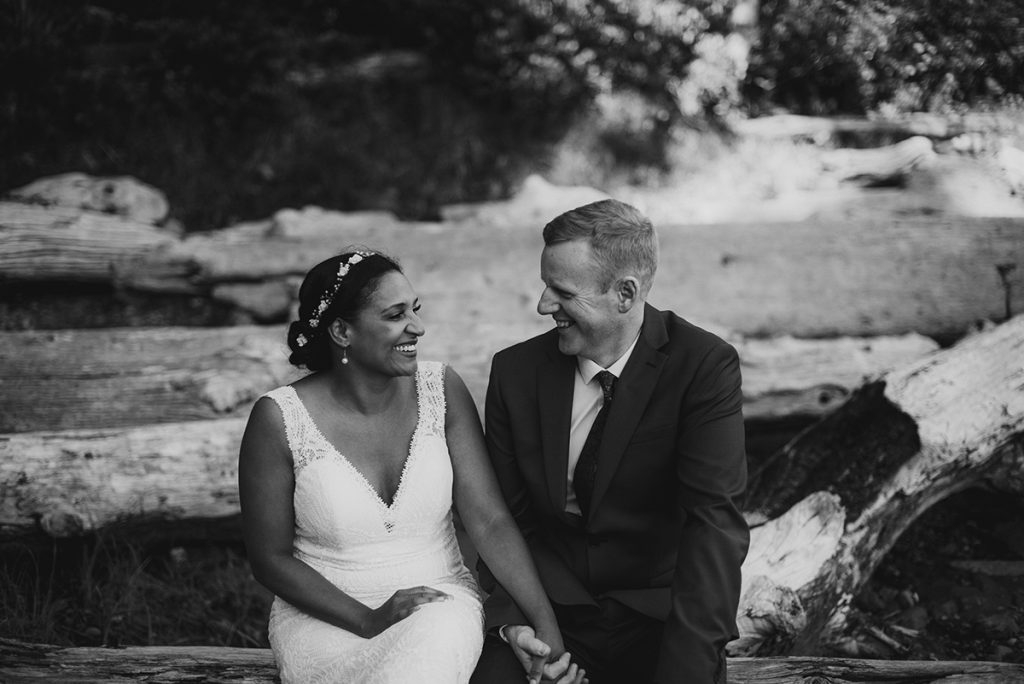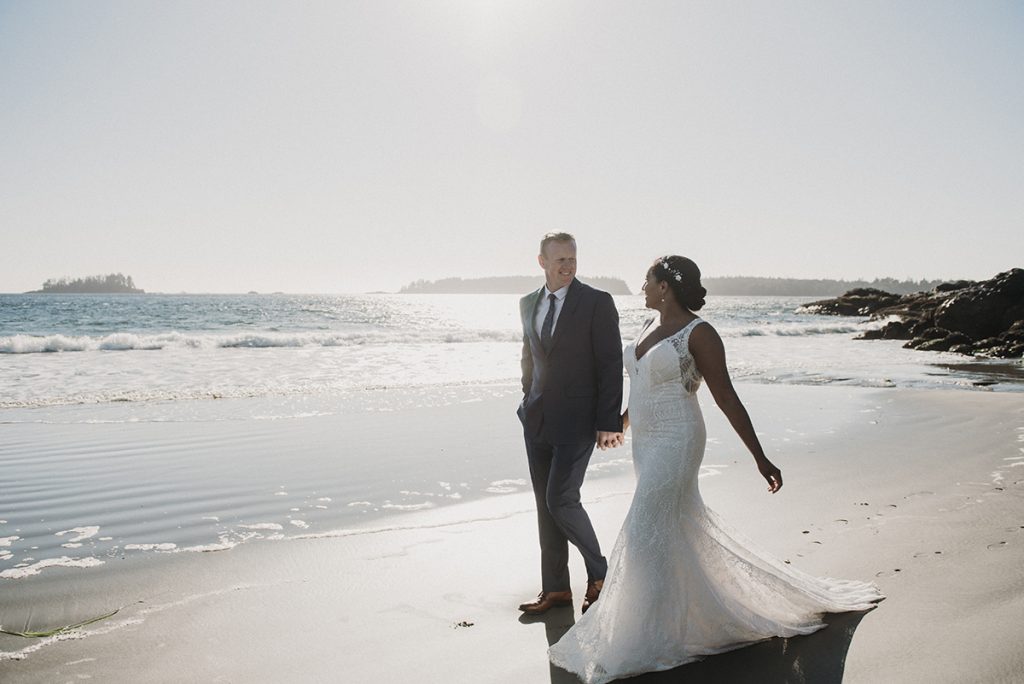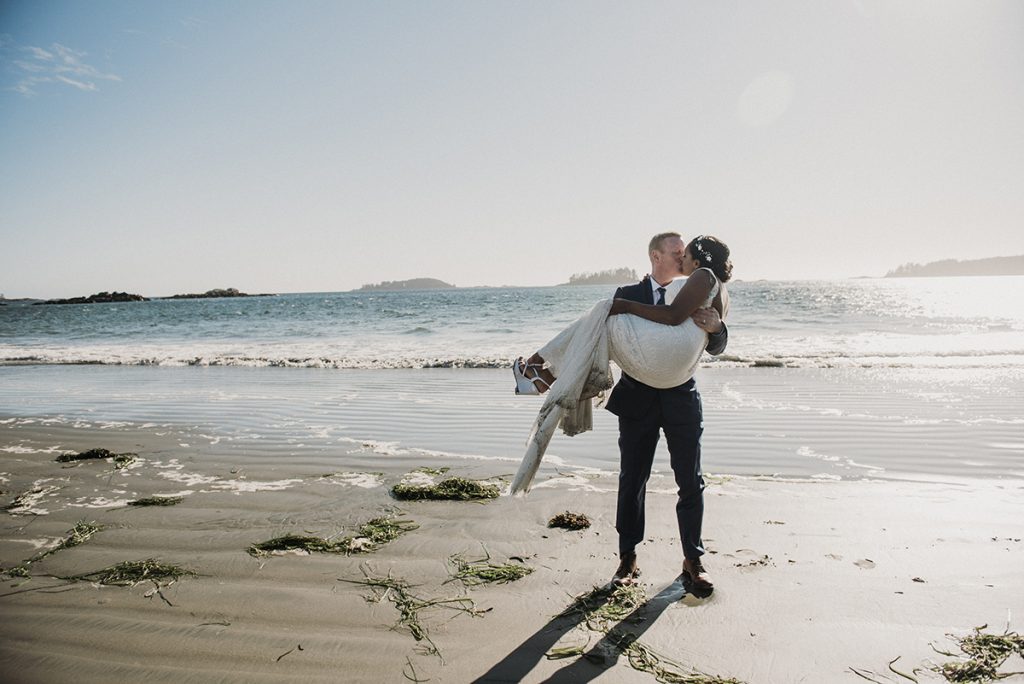 Do you remember the first time you laid eyes on the ocean? I wish I did.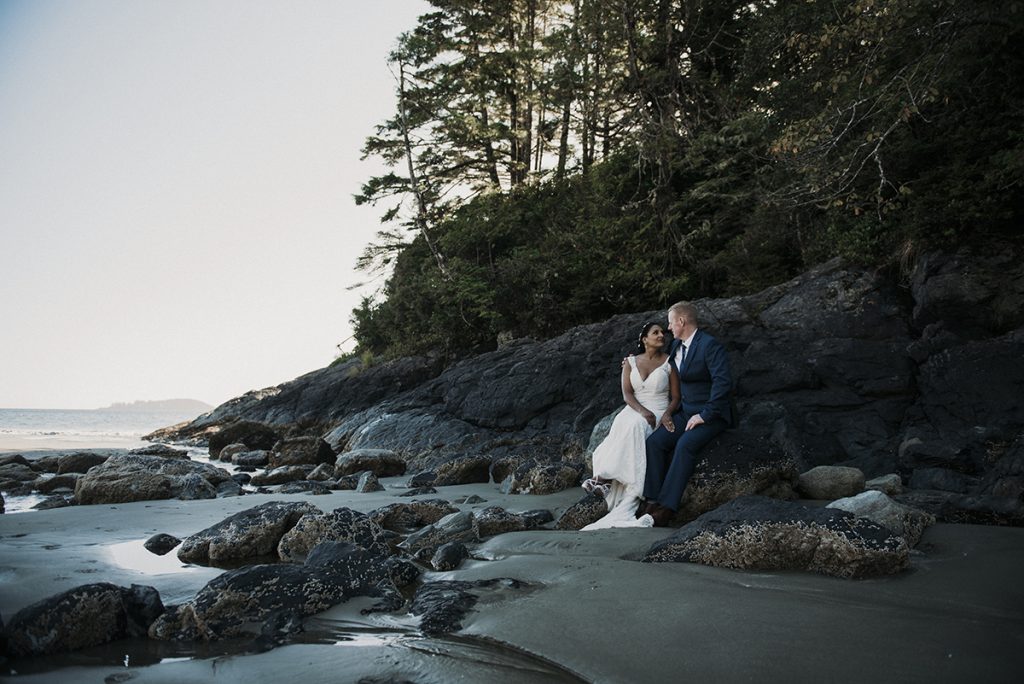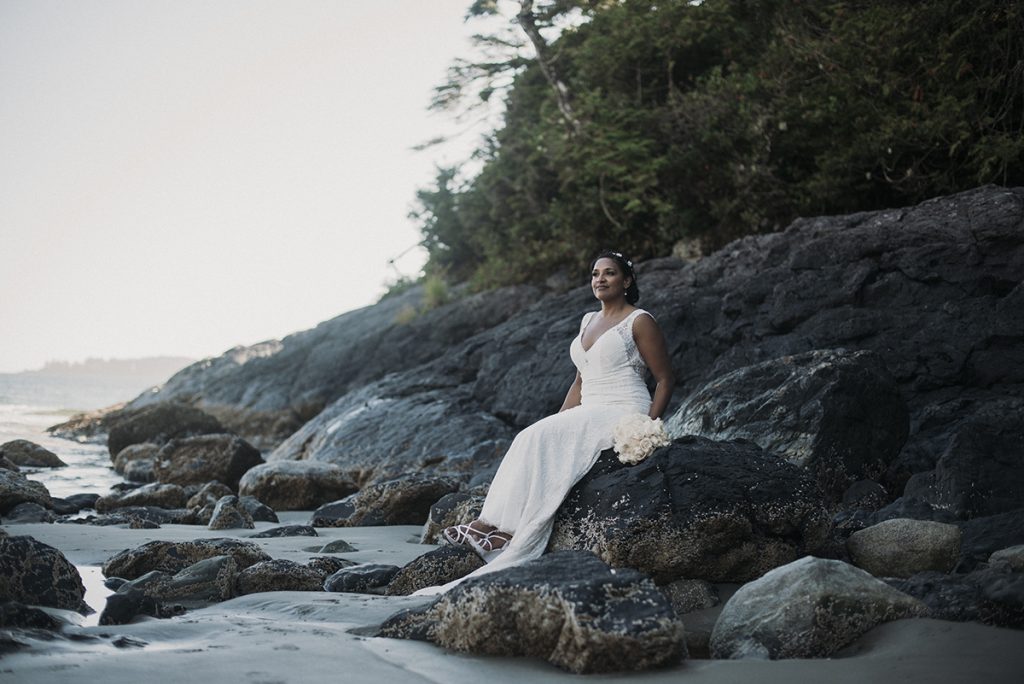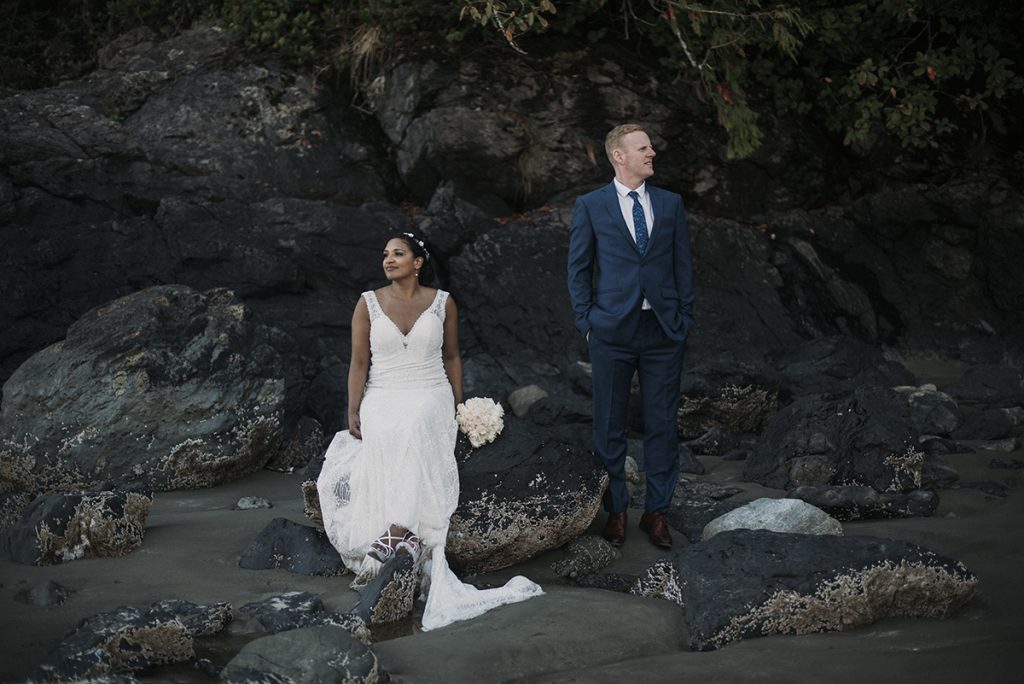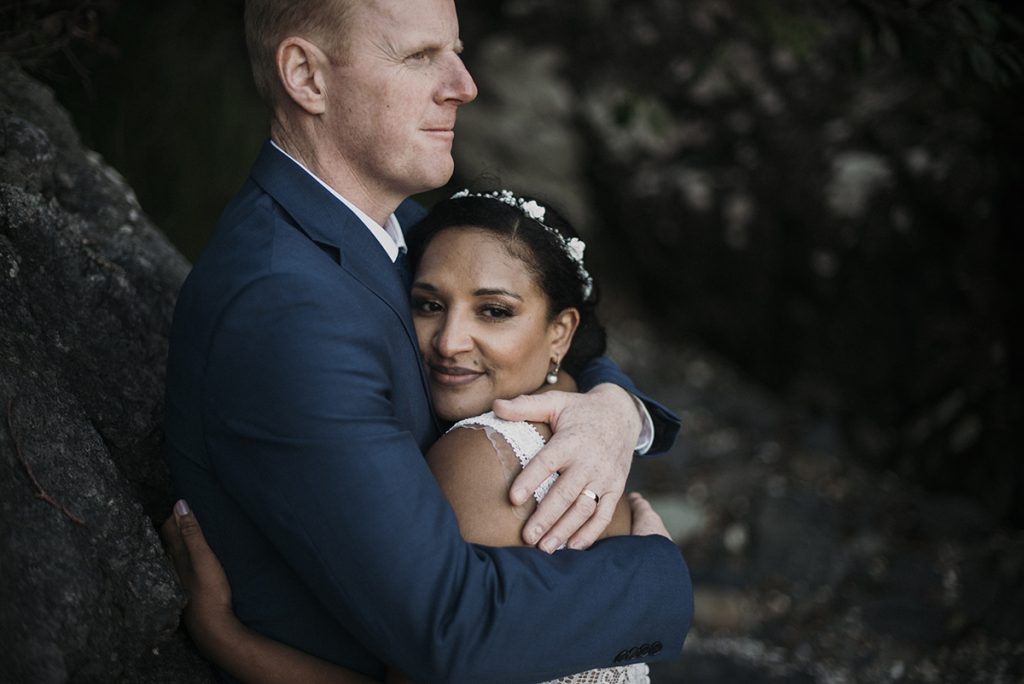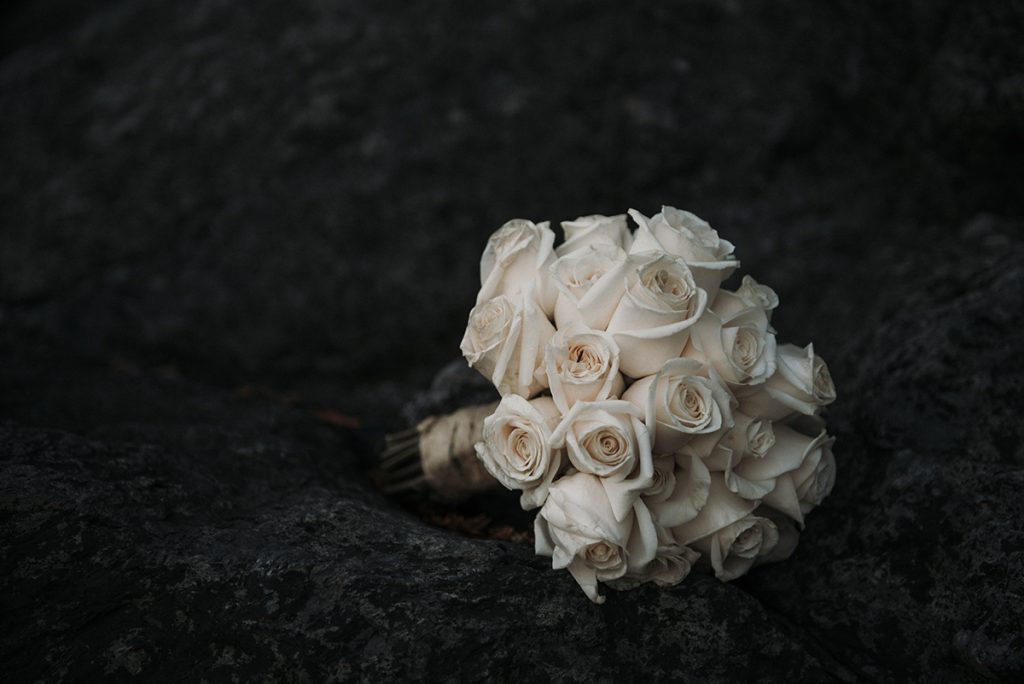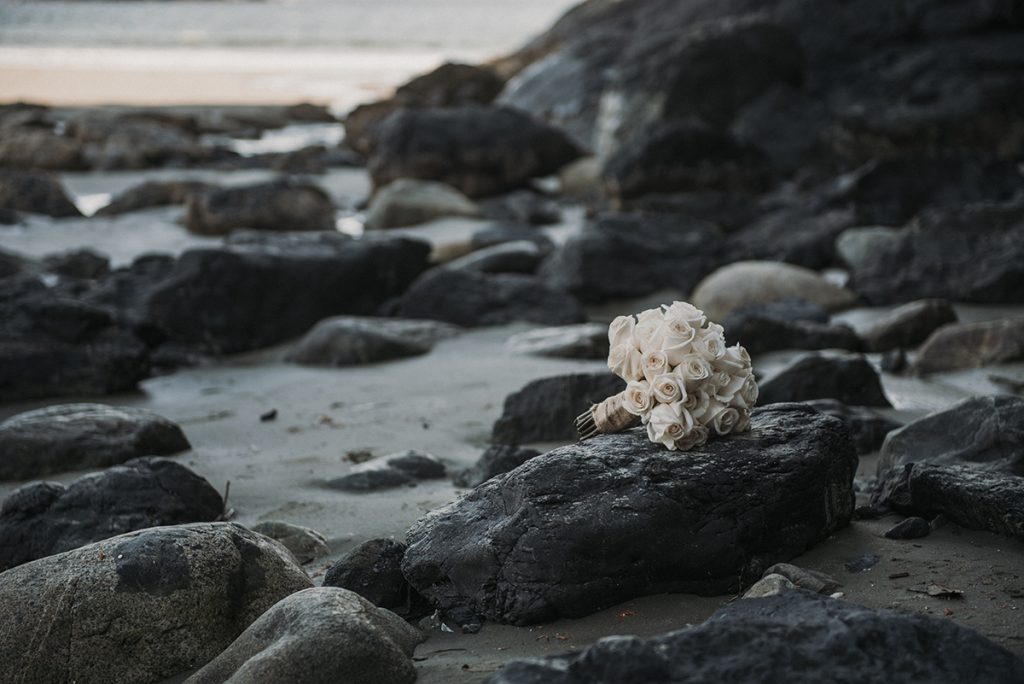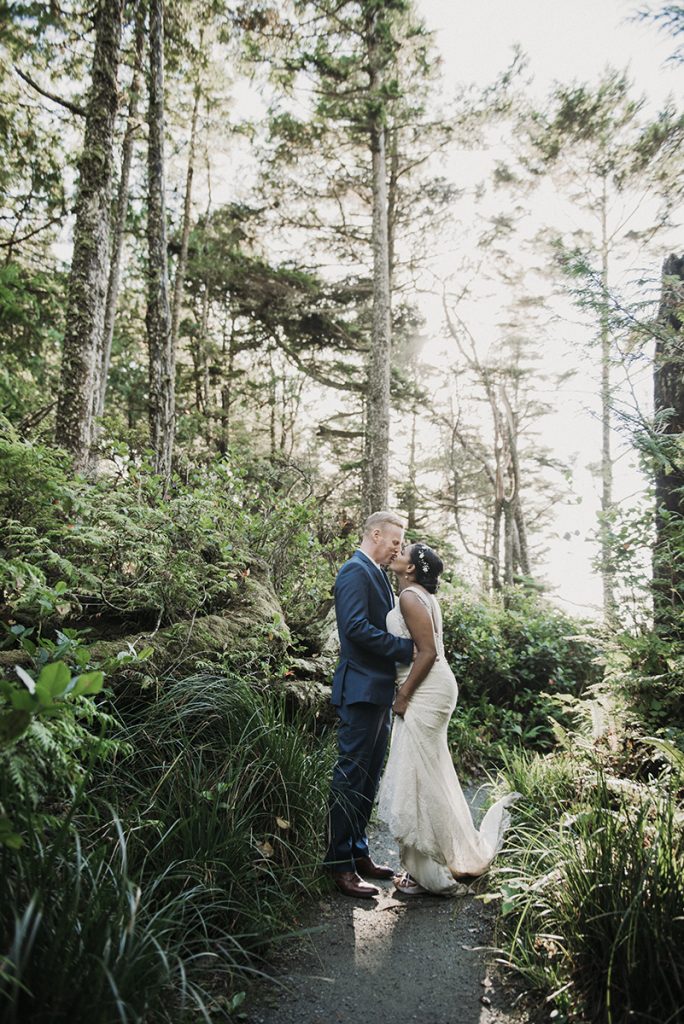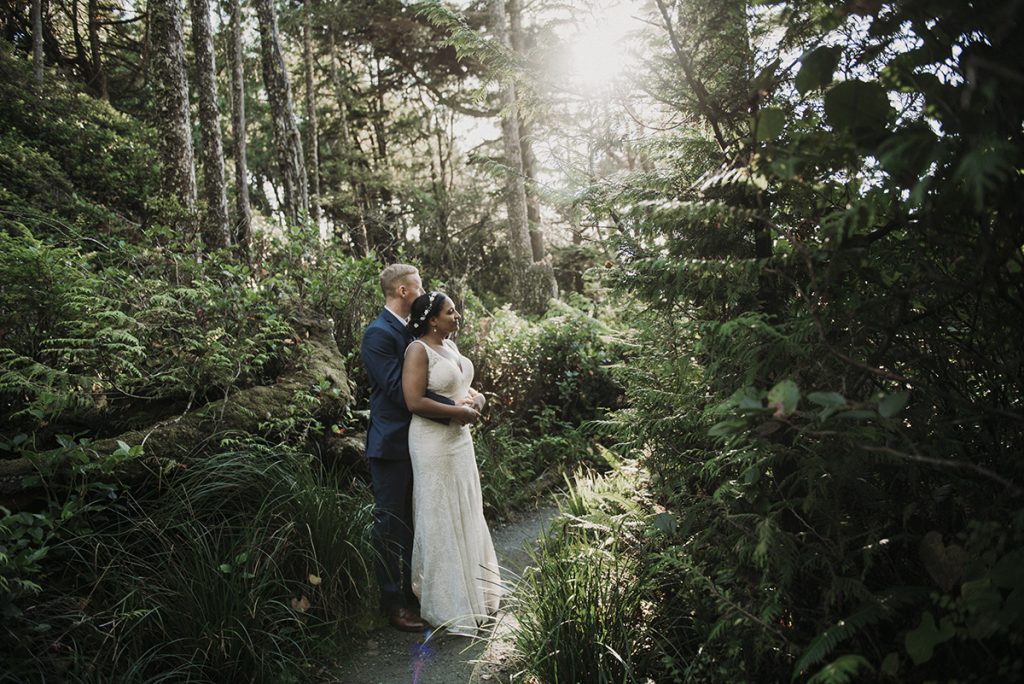 I love living here. I get to do this every day. I get to share this beautiful, incredible place with my clients. I get to meet people from all over the world and take their photos on my favourite beaches and trails. I really like meeting people – that's part of why stealing the newlyweds is my favourite part of wedding photography. I get to hear their stories, get to know them, hear how they met and how they fell in love and what brought them to this place. Maybe the stories are actually my favourite part.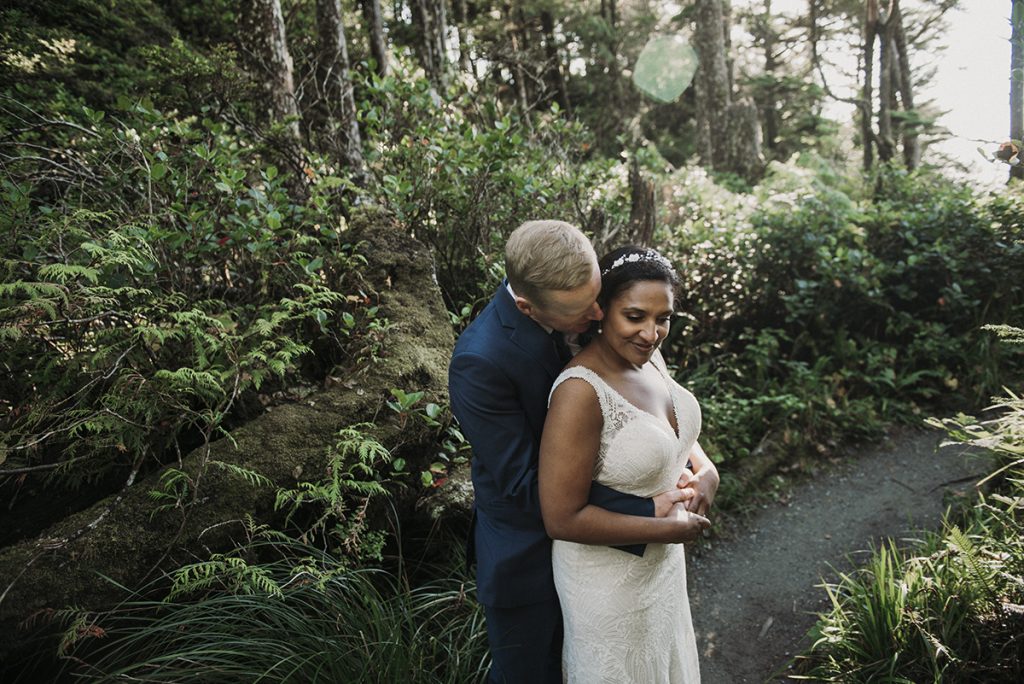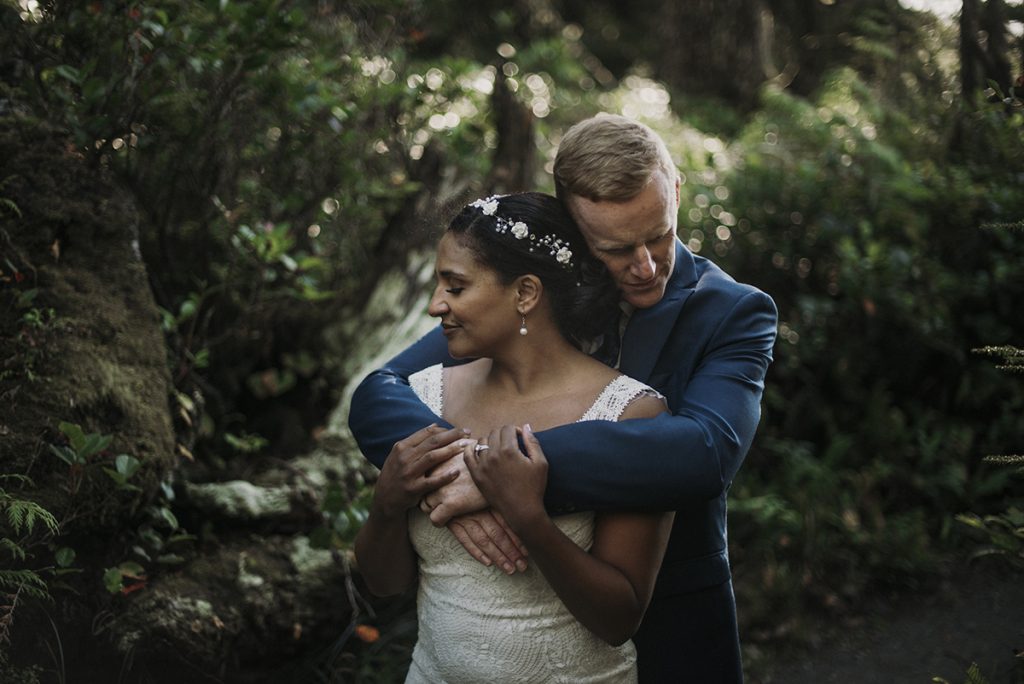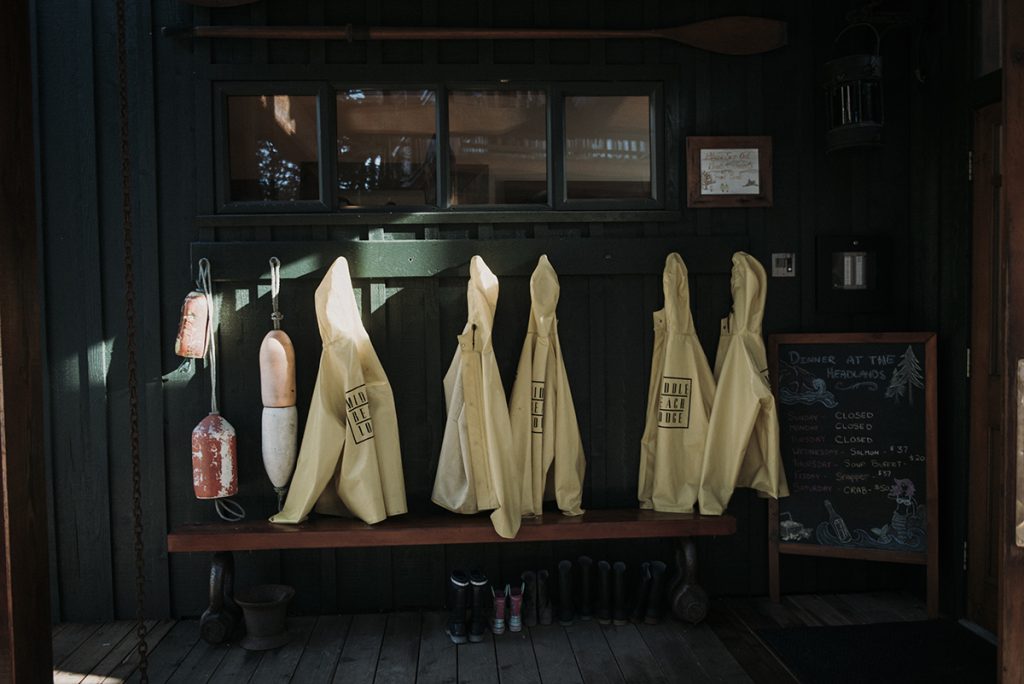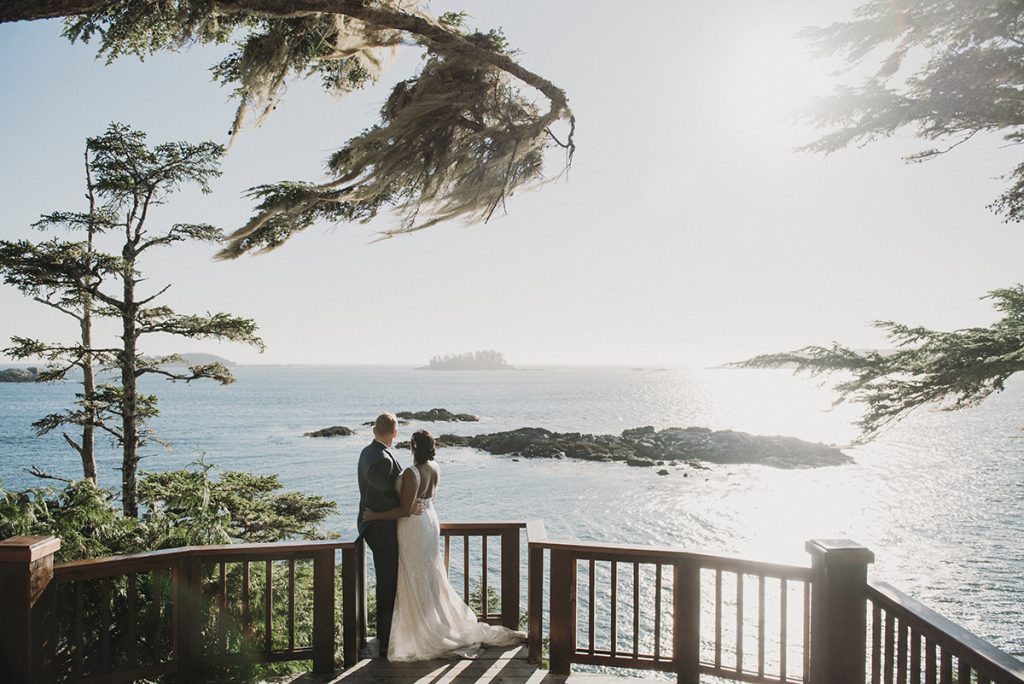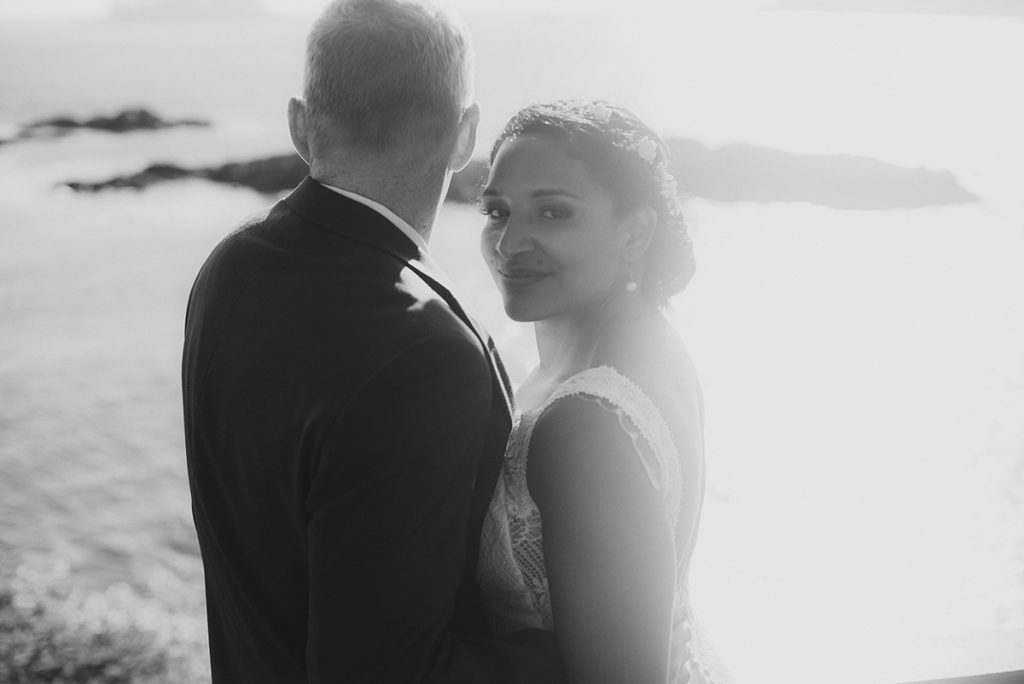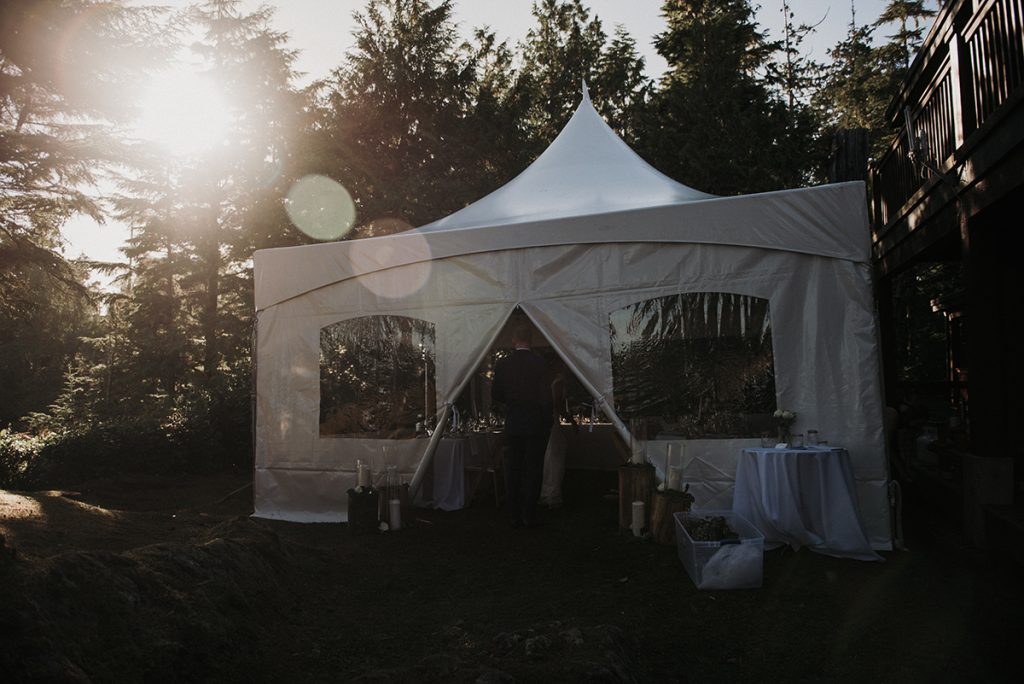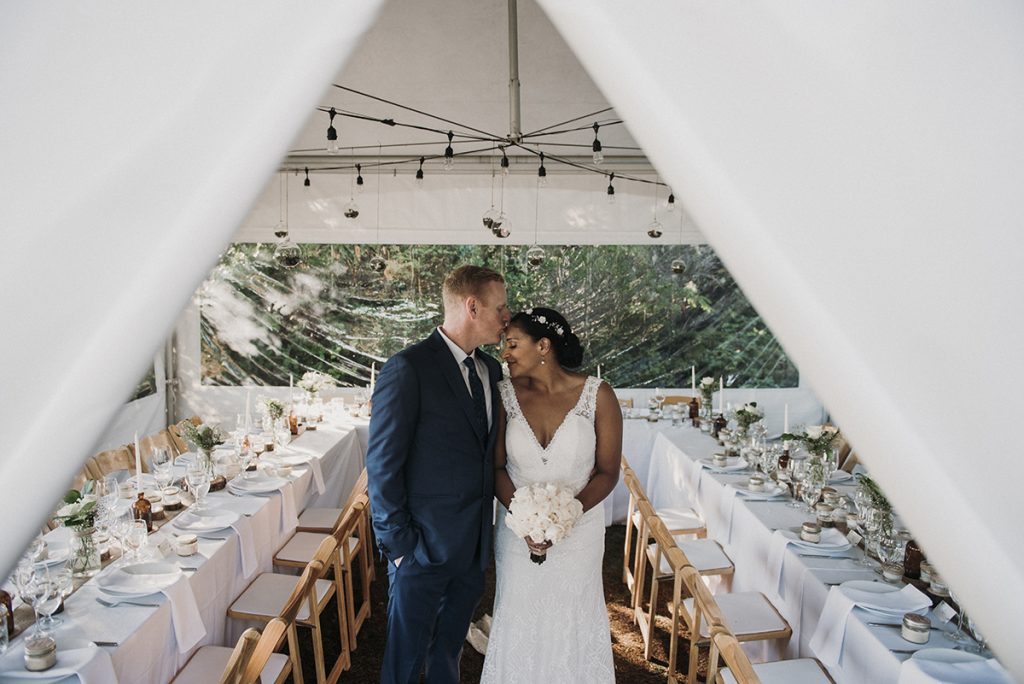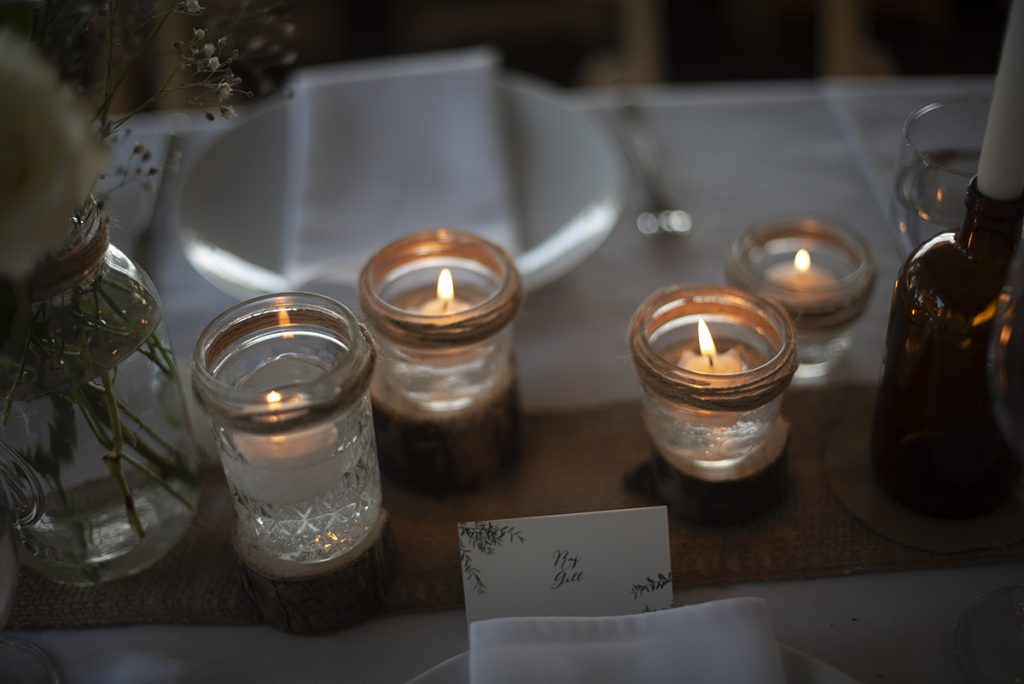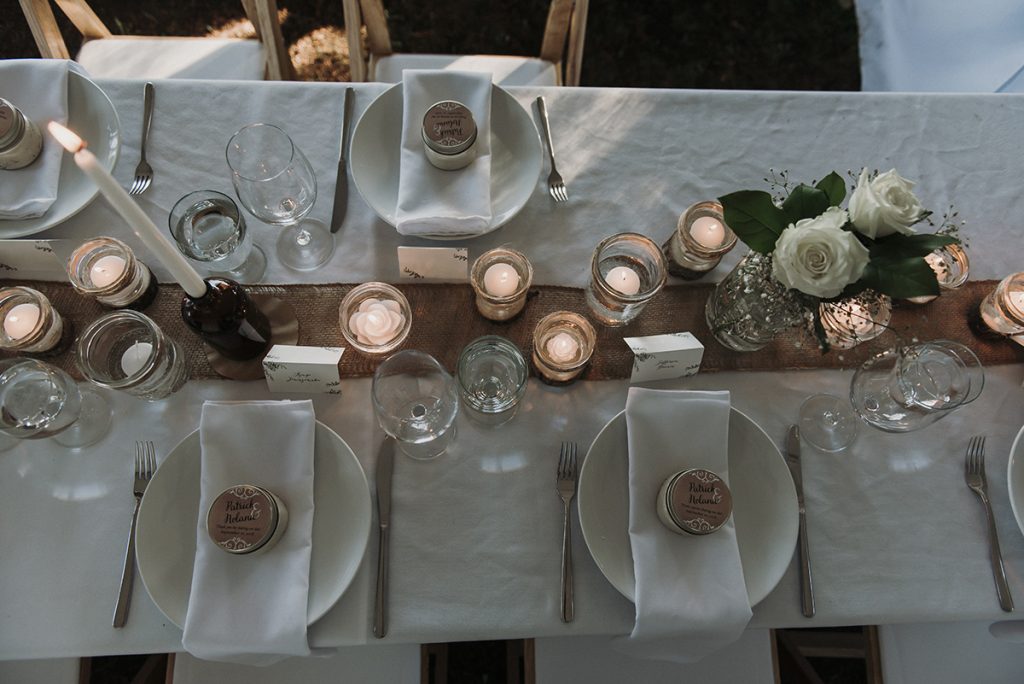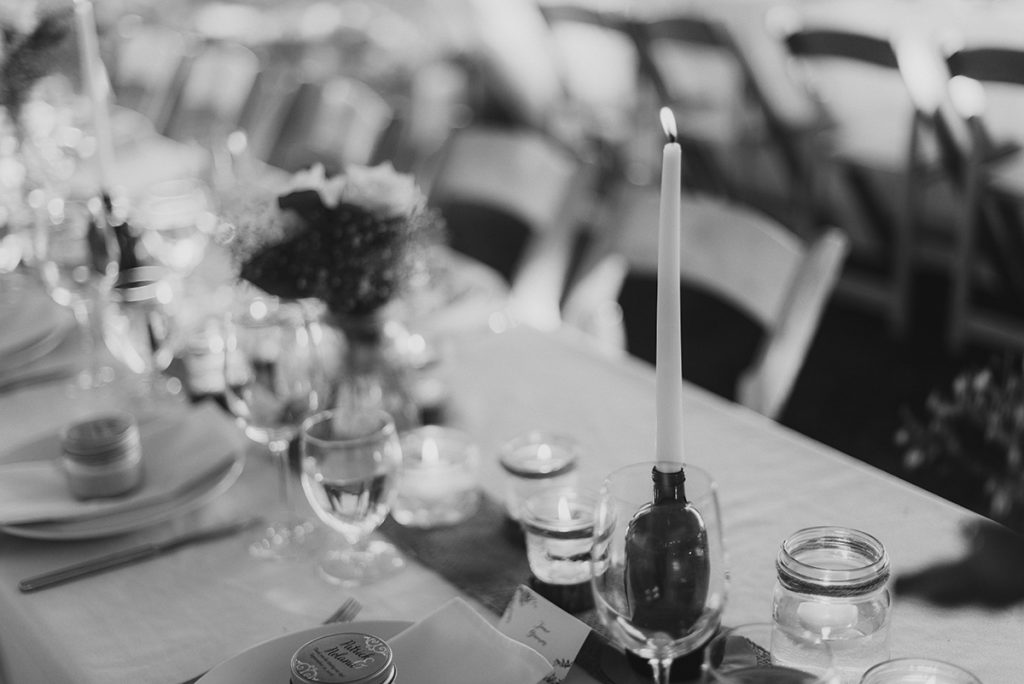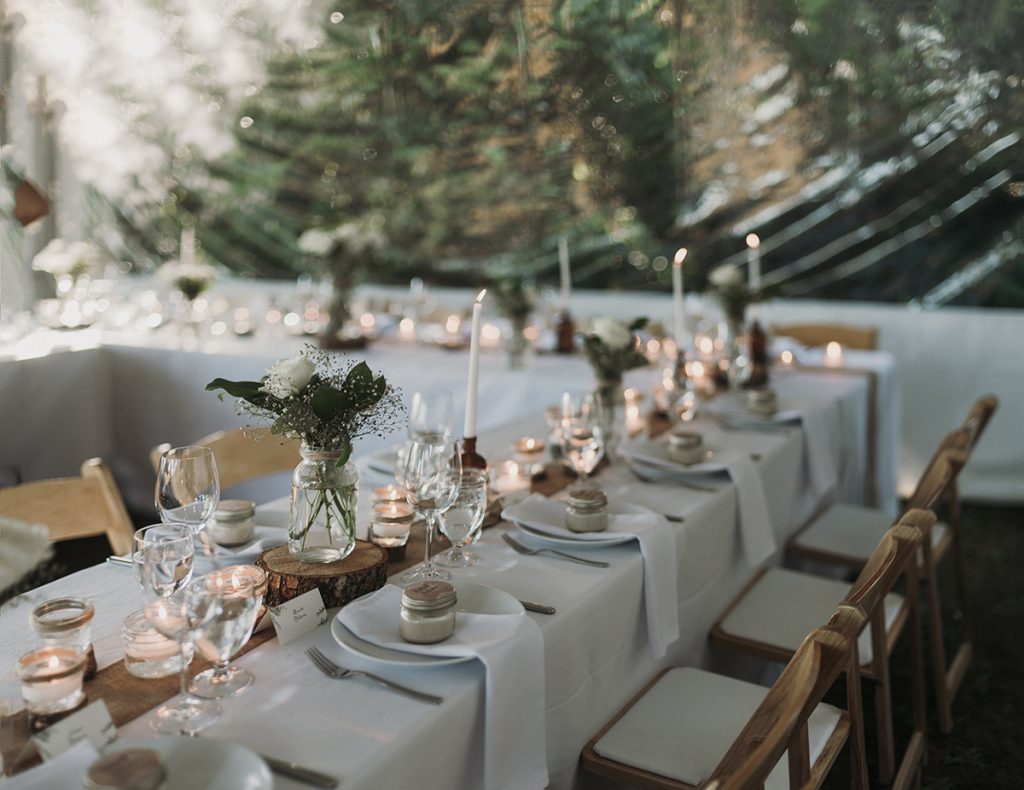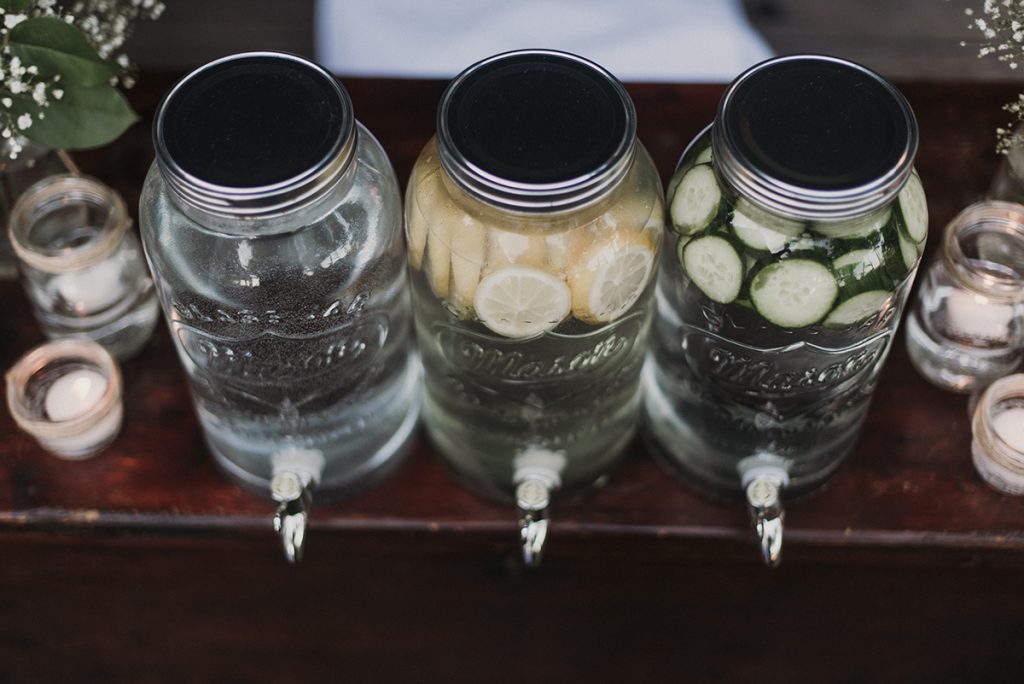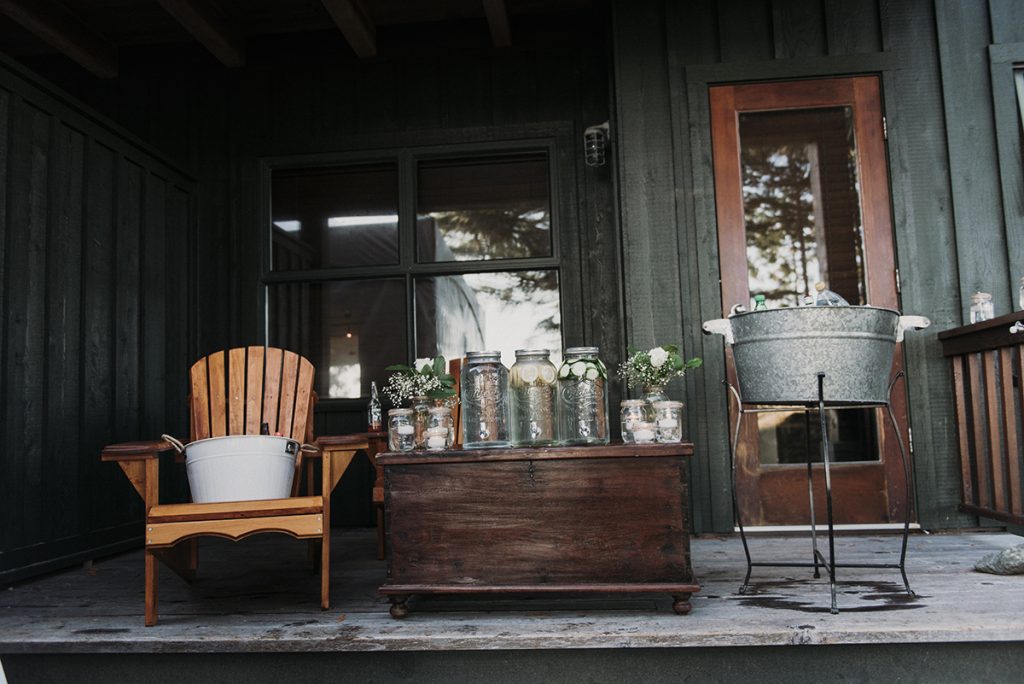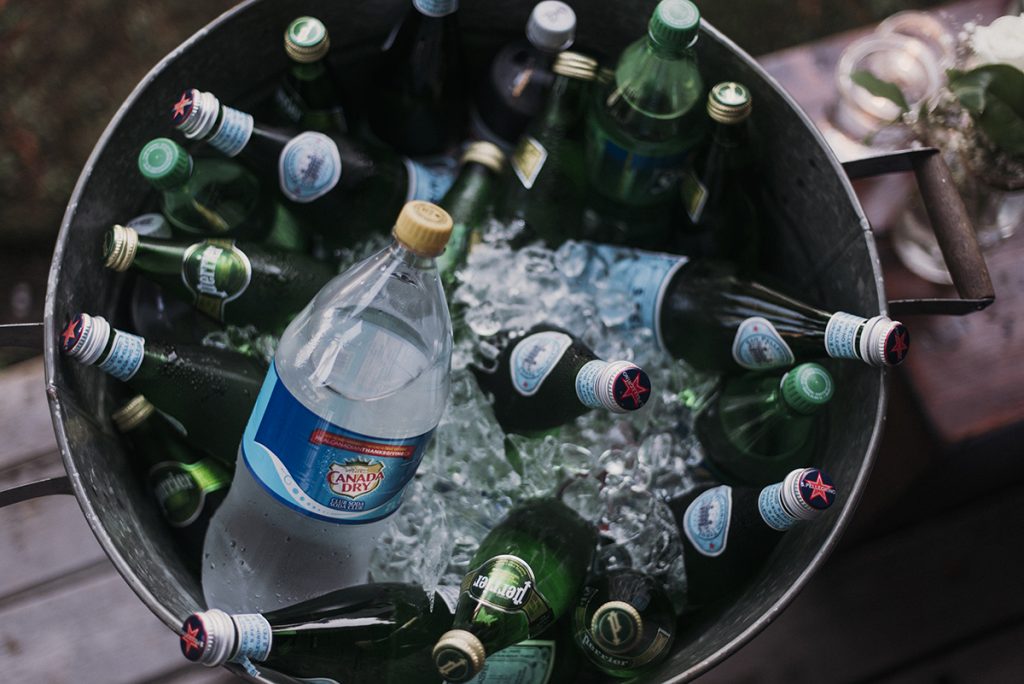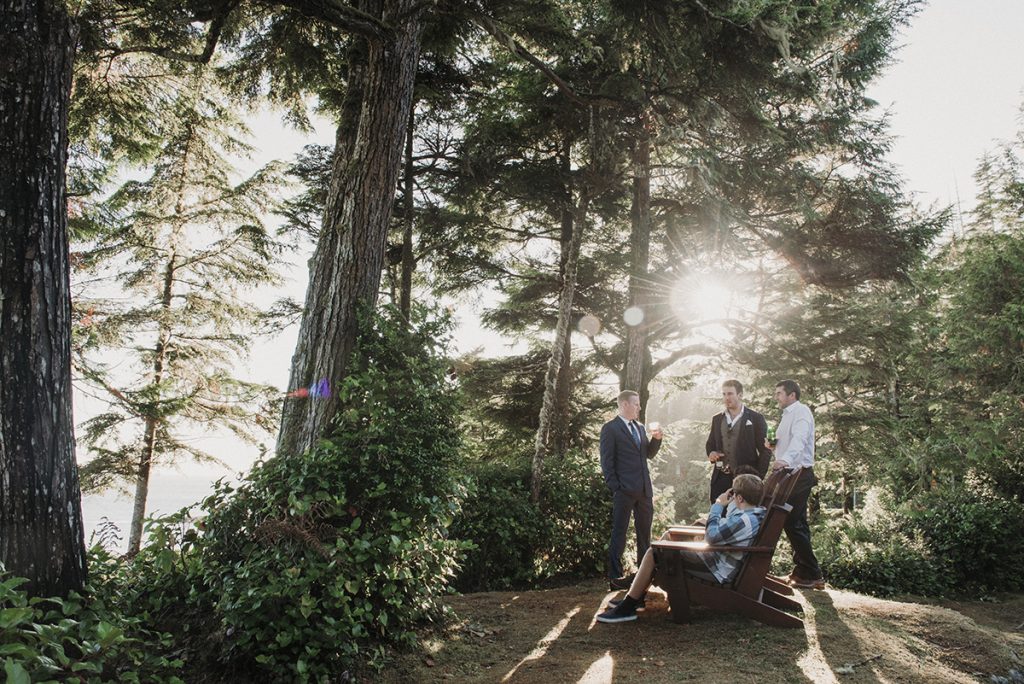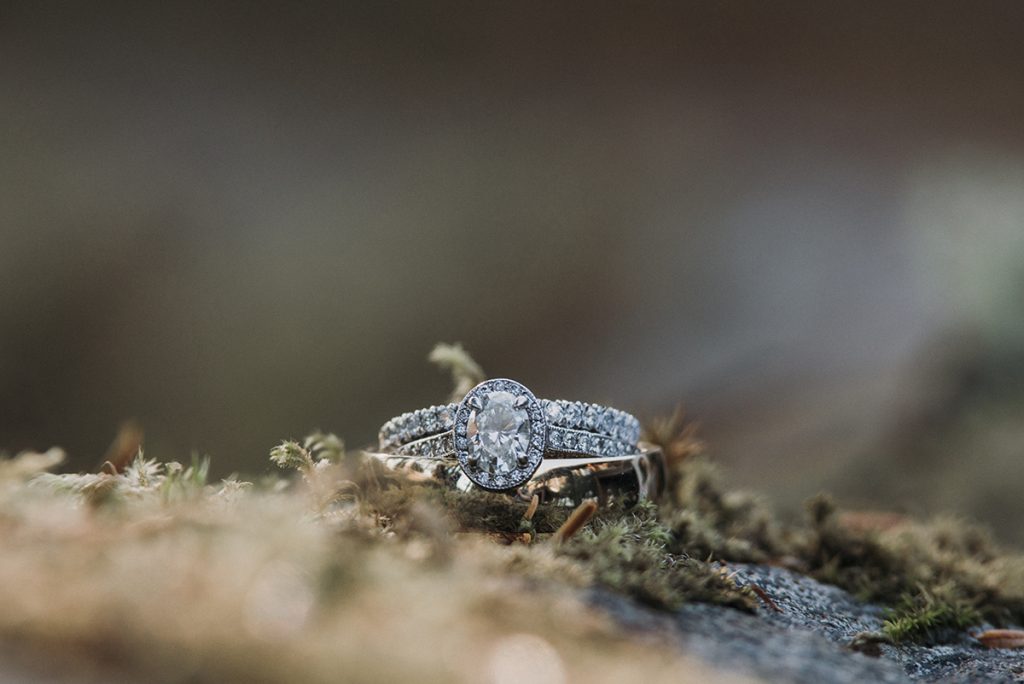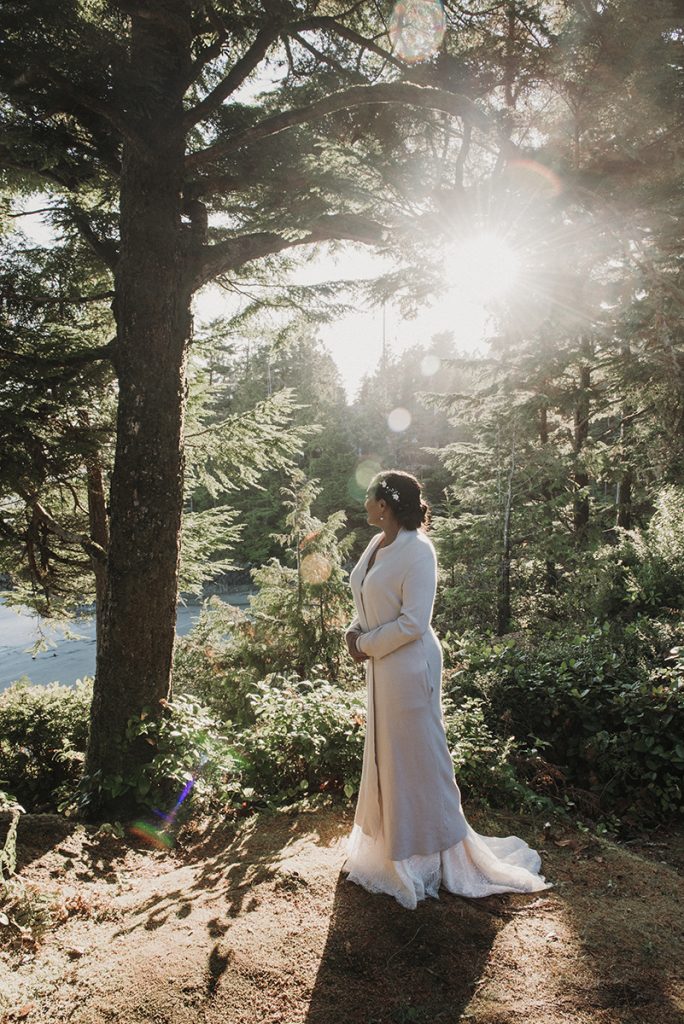 Happy Wedding Wednesday.
---
---
You might also like
---