This morning, I took a walk. It was unexpected; having QBed and Netfiled long before I expected to be done, there were other things I could have done – more productive things, no doubt – but it was 9:36 and I texted my hubby "I'm done!" in excitement. And by done, I meant filing GST, which I find stressful. He told me to "go outside while it's not raining". And though it wasn't my plan, why hesitate? After all, this is why we live here.
It had been a while since I'd done the trail to Half Moon Bay.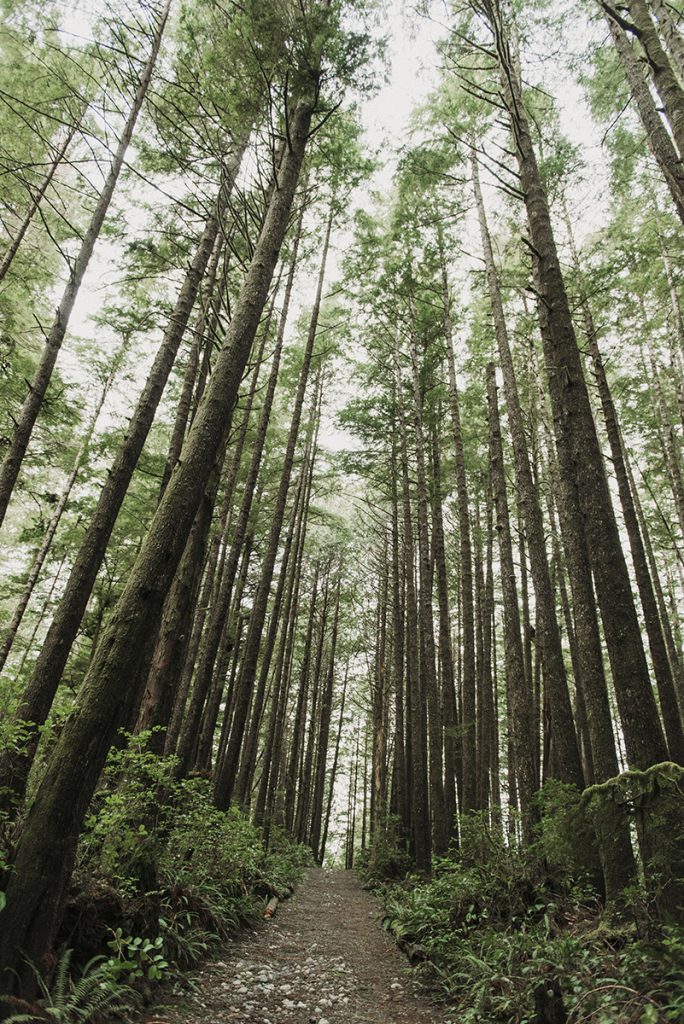 Also, the first time I'd done it alone. After a few minutes, I encountered a dog – shockingly wolf-like from a distance – coming at me at a fair pace and had a bit of a scare before its owner crested the hill behind it.
It's always a good time for a reminder that this is a remote and wild place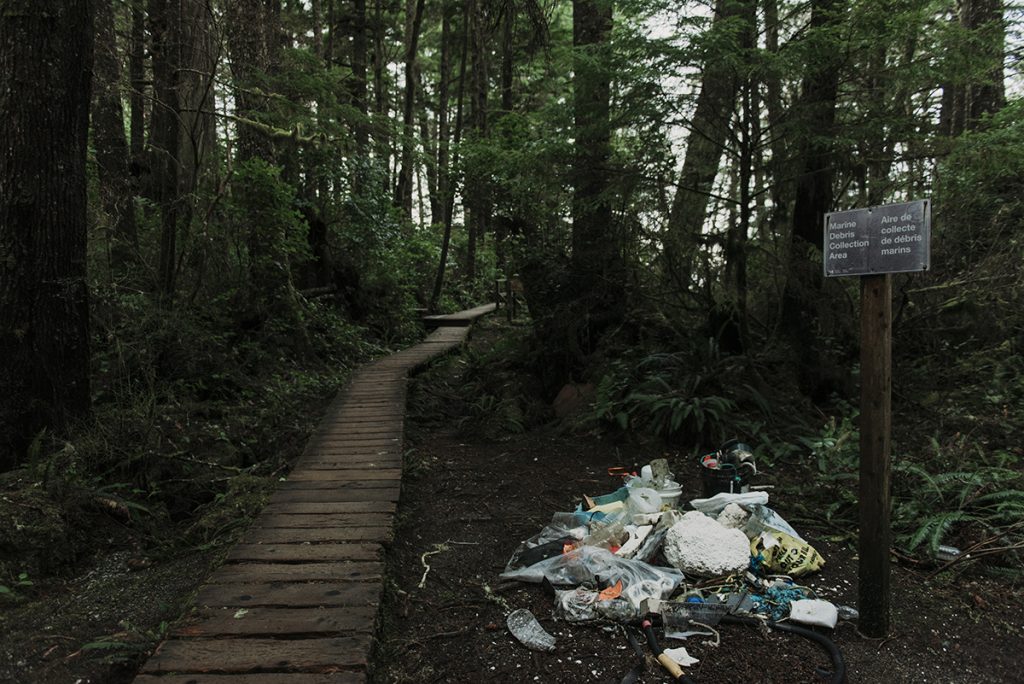 Should we talk about this?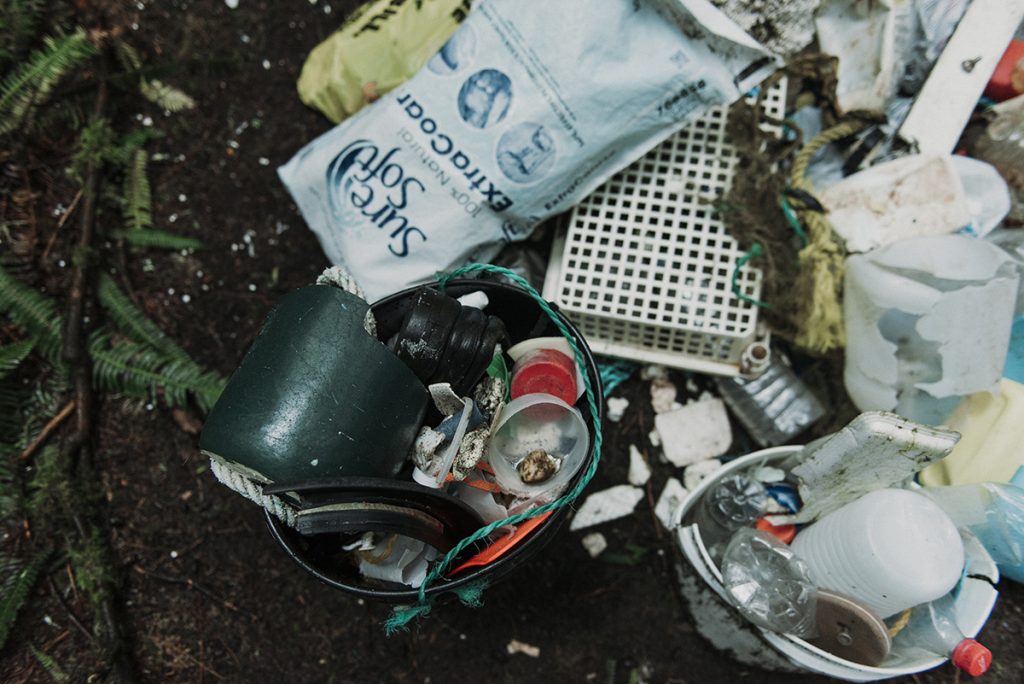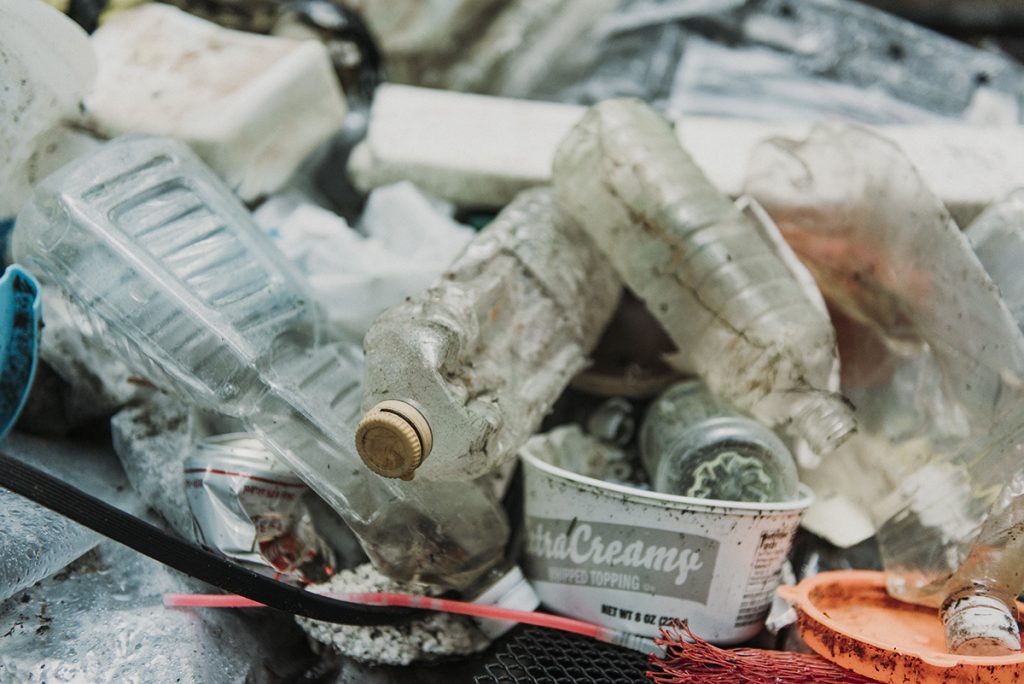 Single-use plastics are carelessly thrown into our oceans every bloody day. People who care pick them up off the beaches, but the problem is becoming more and more insurmountable by the day. Recycling isn't enough – especially ignorant "recycling". The only way to avoid seas of garbage is to stop using single-use plastics in the first place.
How's that bottled water, though?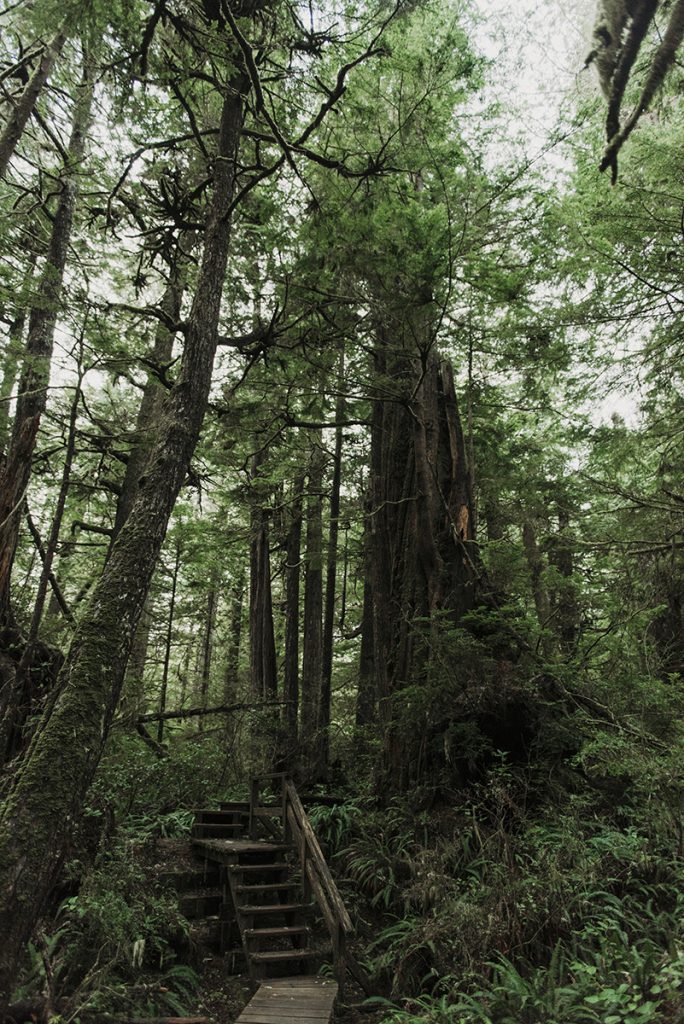 The last time we did this hike was last summer, I believe. Both my kids – 4 and 9 at the time – did every last stair on the Half Moon trail. That's no little thing. We did South Florencia Bay afterward, and Hobbes had to be carried for most of it. The next day, he was walking with such a heavy limp that my heart broke watching it, and again we ended up carrying him.
It's a lot of stairs, but on my own it wasn't unbearable. Or maybe I'm in better shape than I was.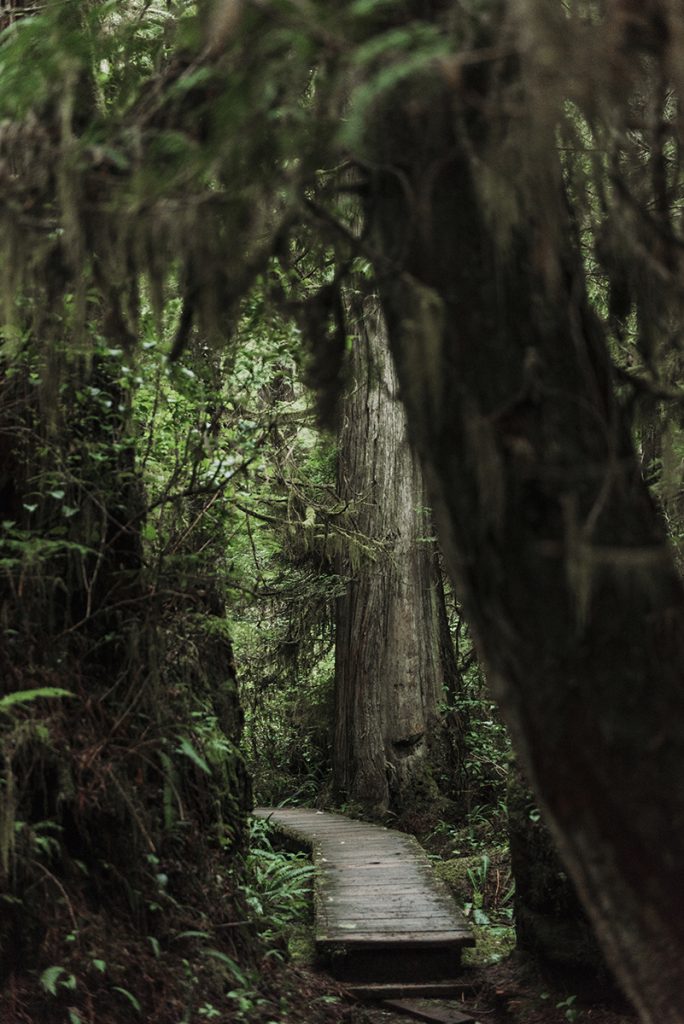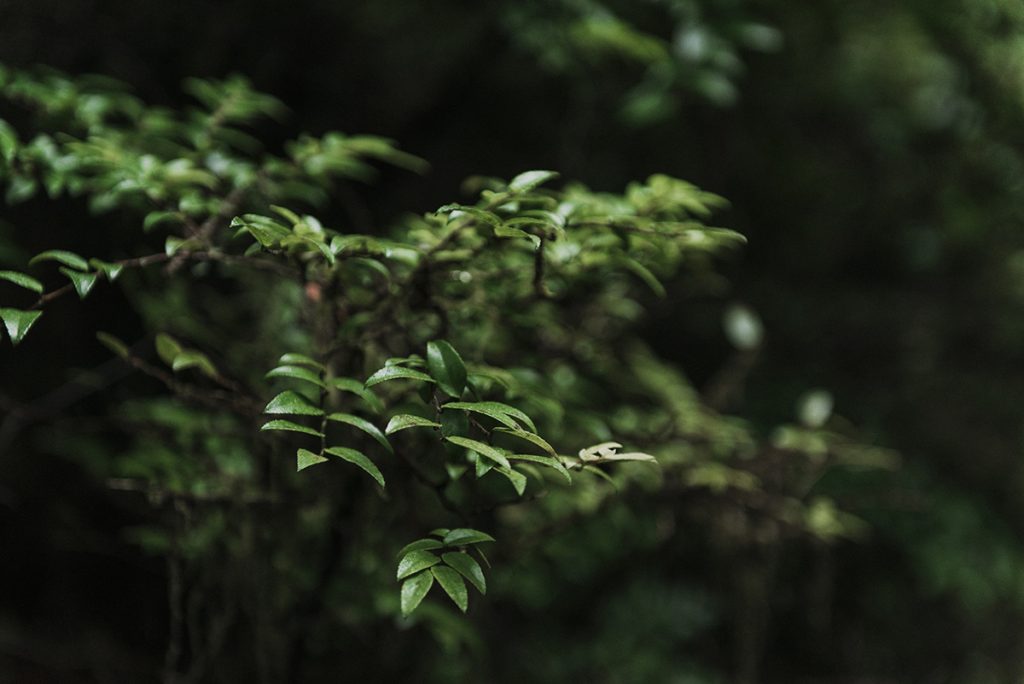 It's January, and it's green. I don't miss snow, sorry.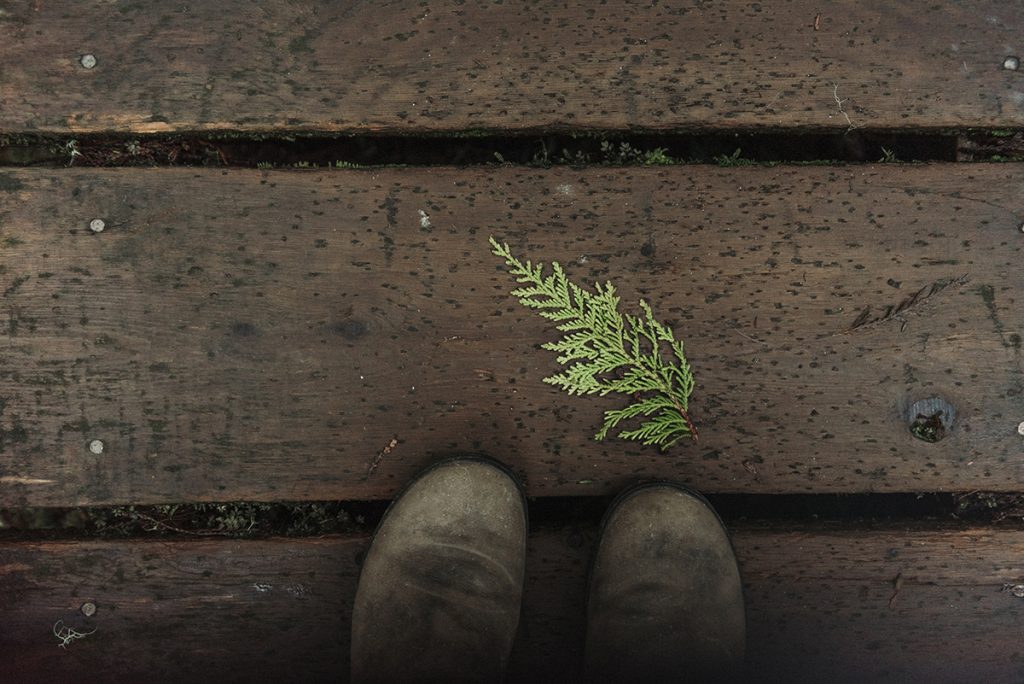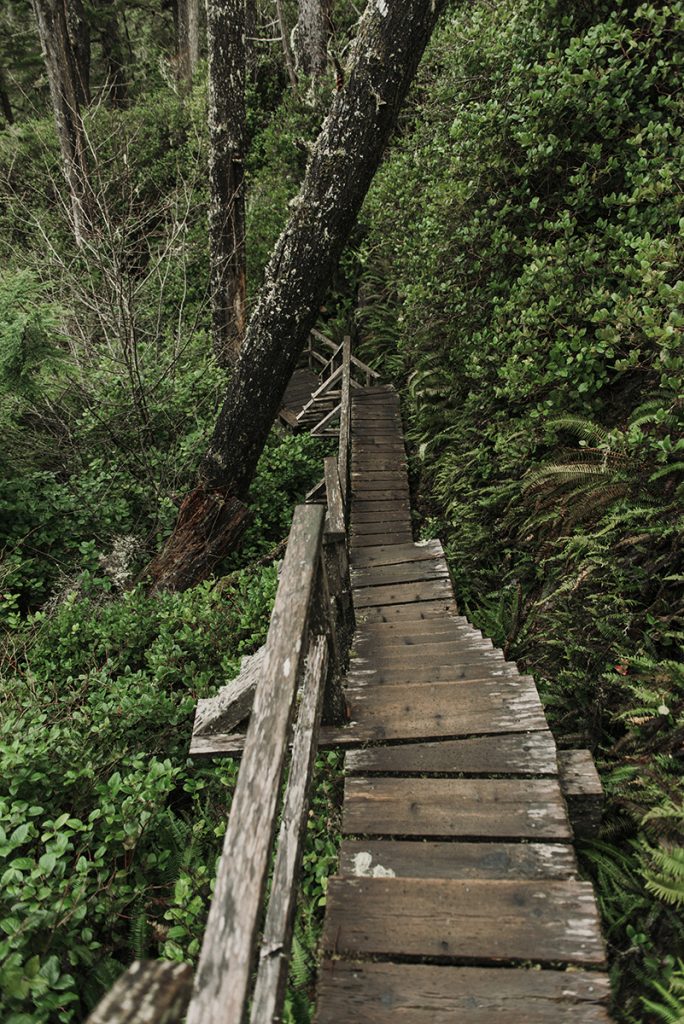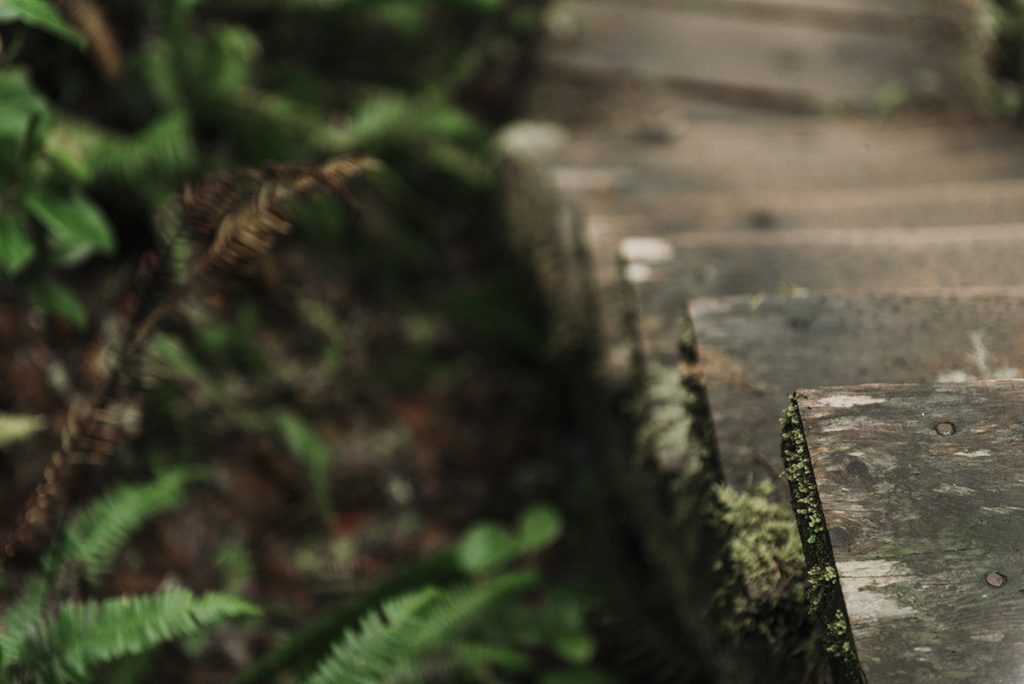 I love how alive this place is. Moss begins to grow on every surface, the wilderness just consumes manmade boardwalks.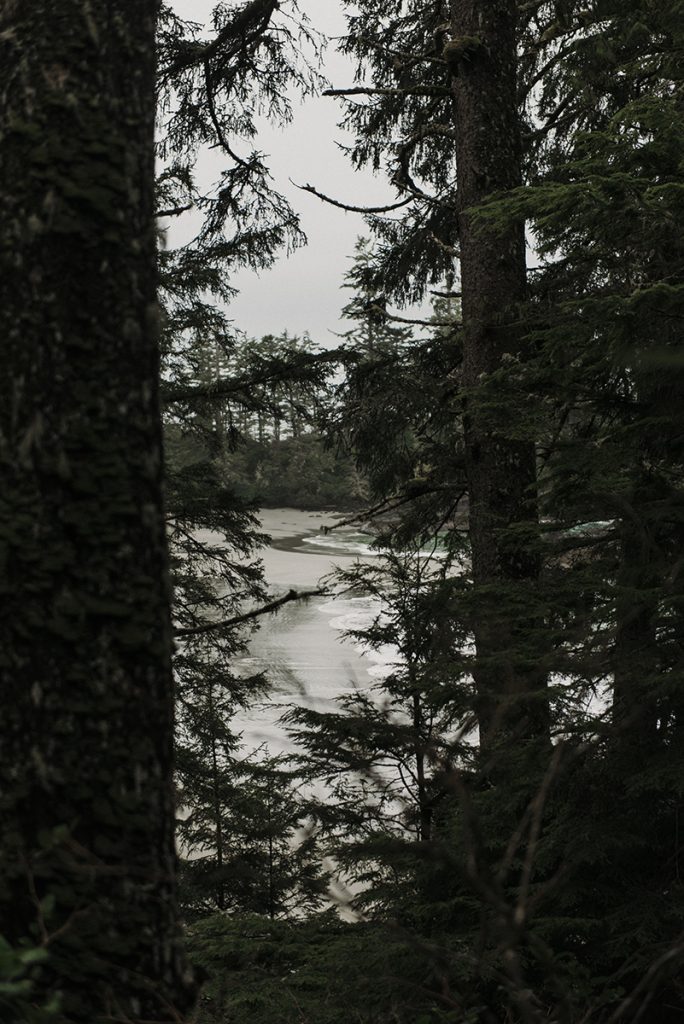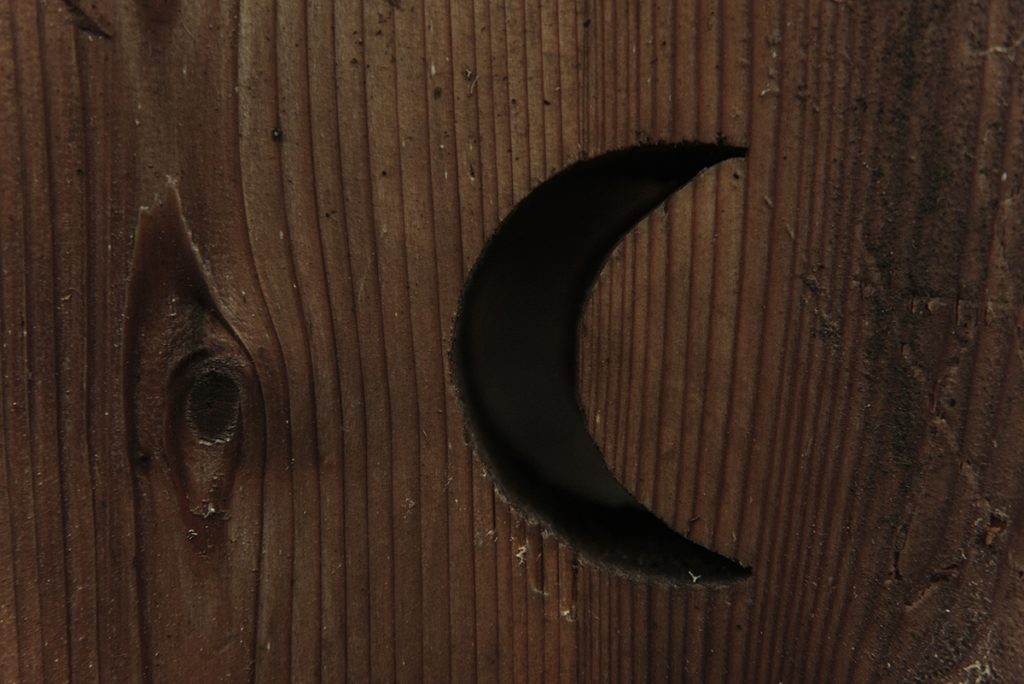 Who was on the beach today? Only me. During the windstorm before Christmas, a person had to be rescued at Half Moon Bay – a broken leg, its said. My friend Kristi and I watched the Fire Department's Side by Side take off down the road – that's a worrisome sight during a 100+km per hour windstorm and power outage. I'm glad the outcome was good, but if the trails are closed, stay off the beach.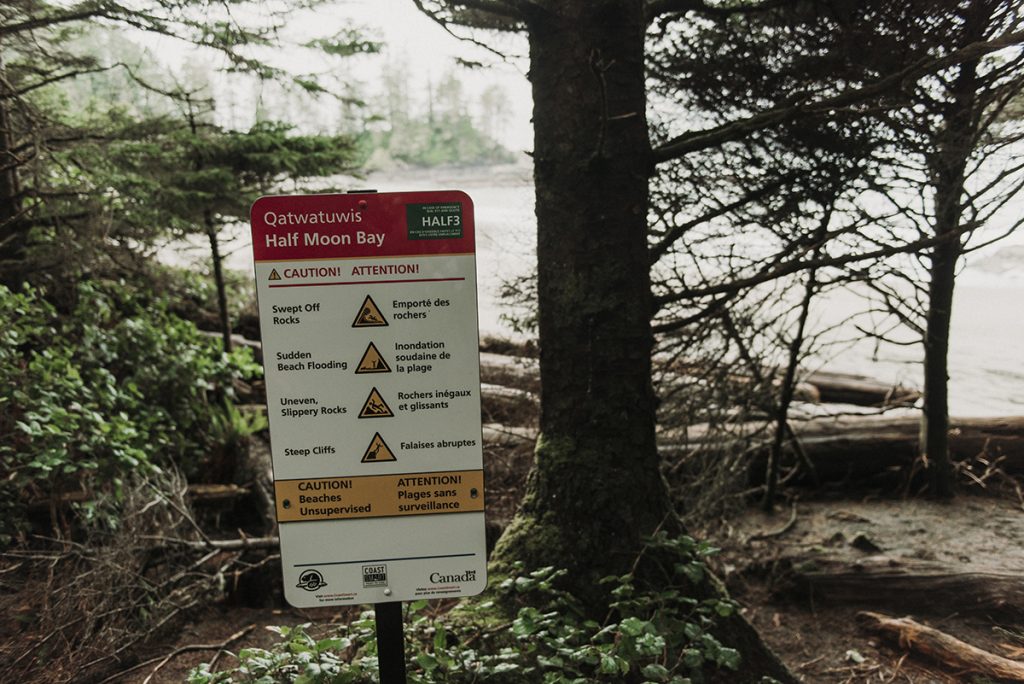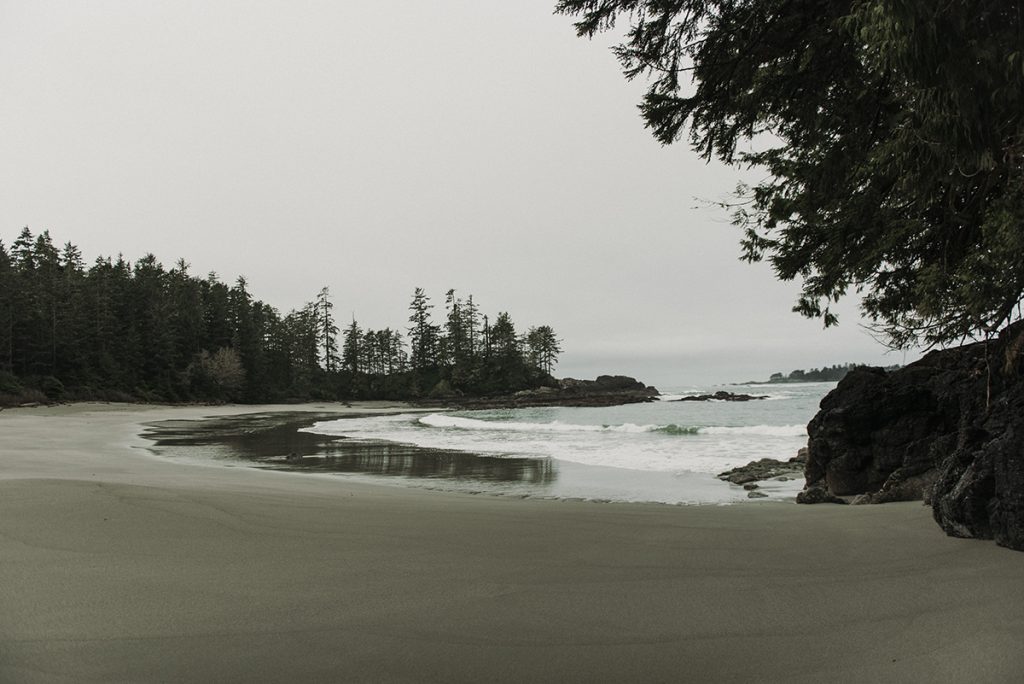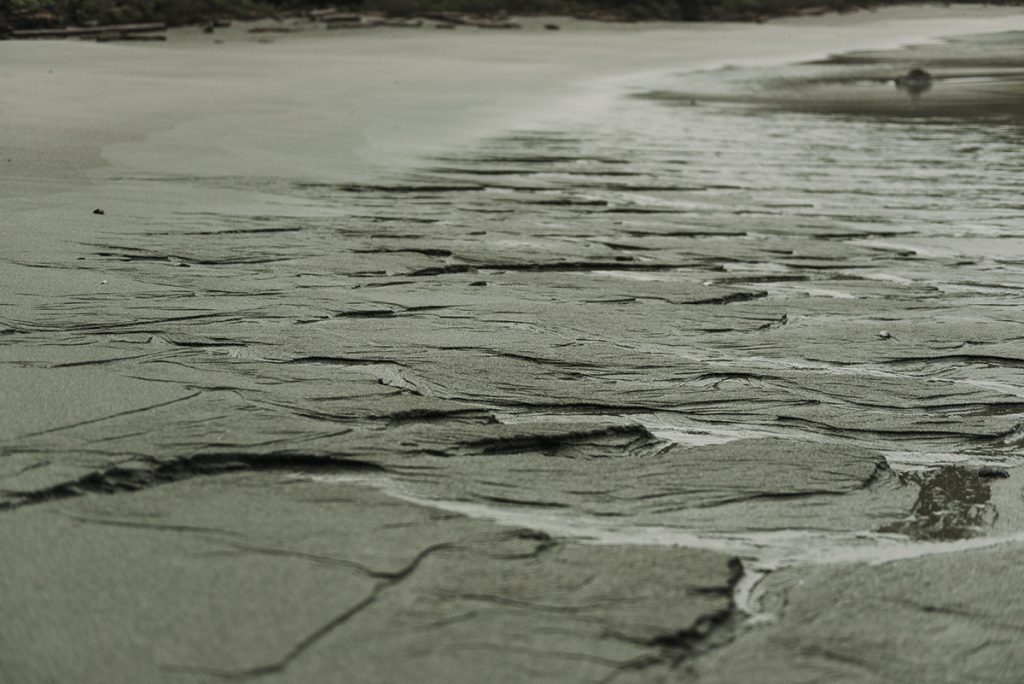 Only me on the beach. It's hypnotizing, watching the waves. It was just coming off of low tide – that was the actual reason for my choice to go here rather than hit the trail.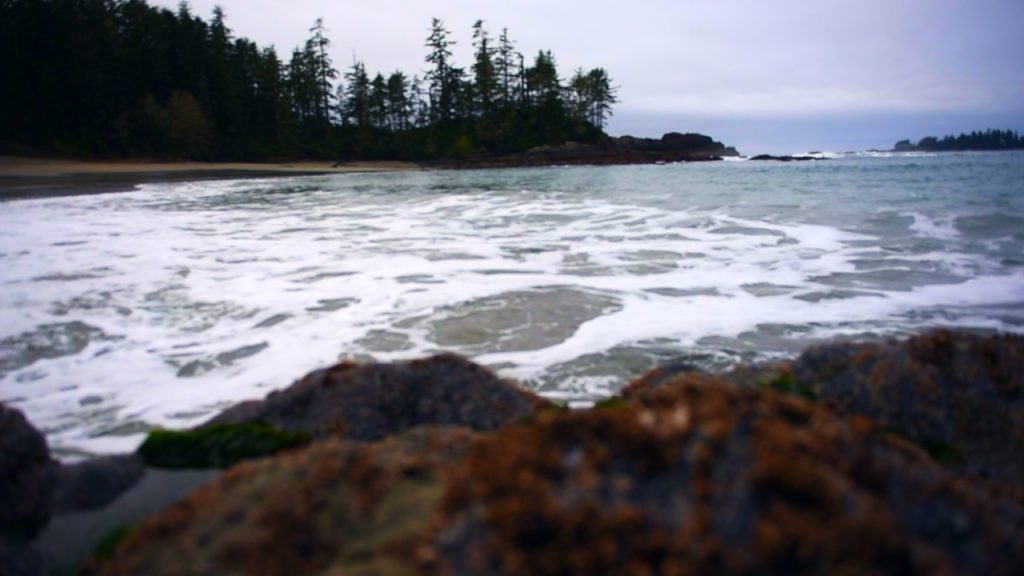 My camera does video so, very occasionally, I do video. Slightly crooked, maybe.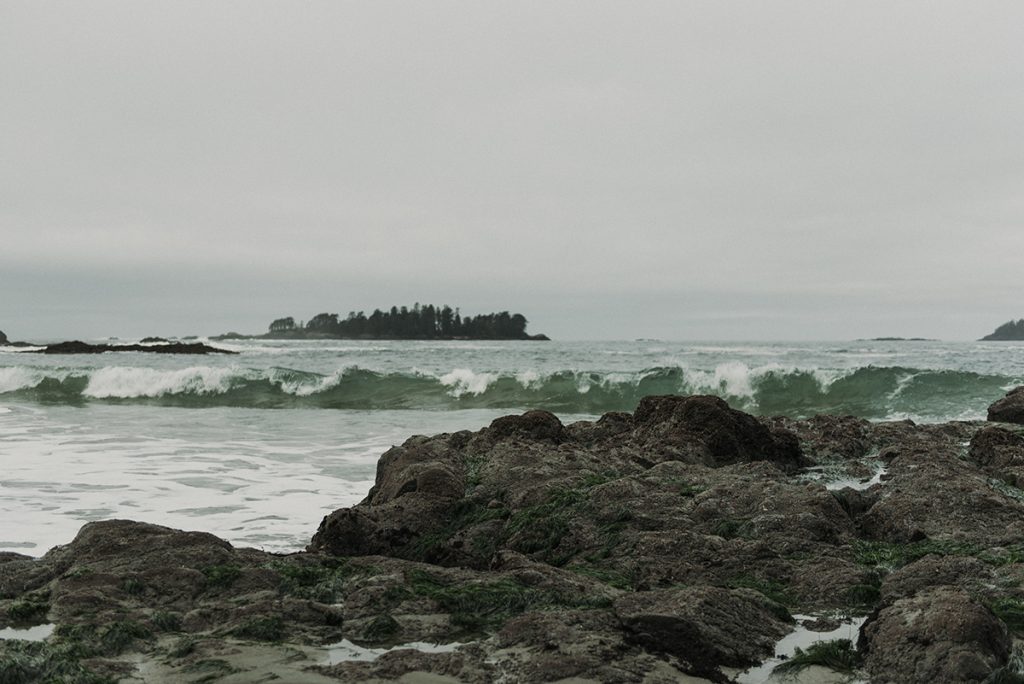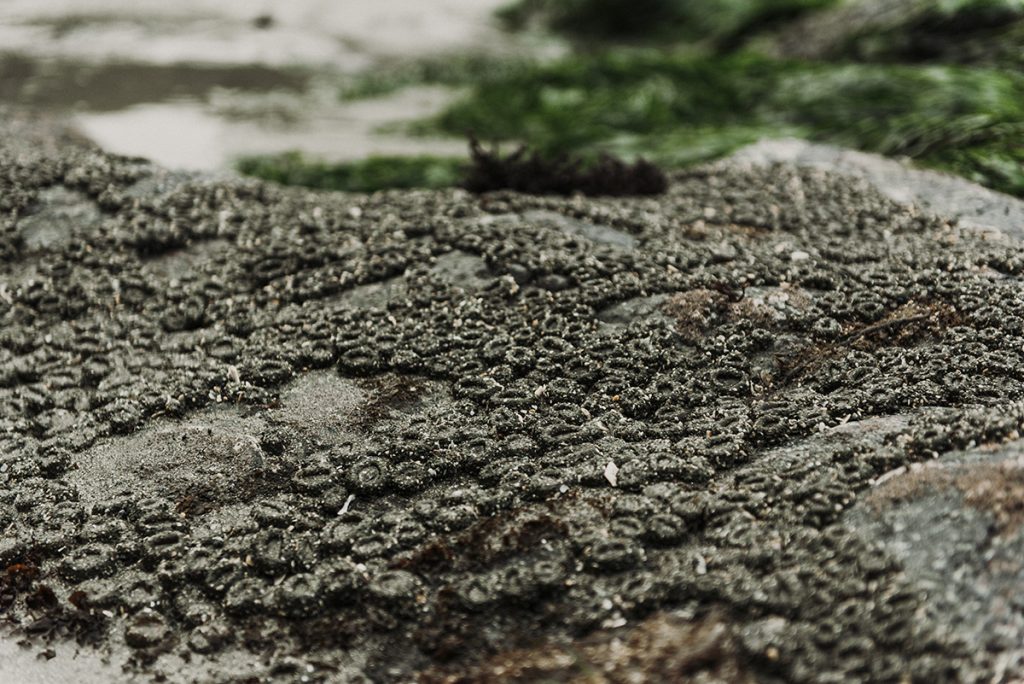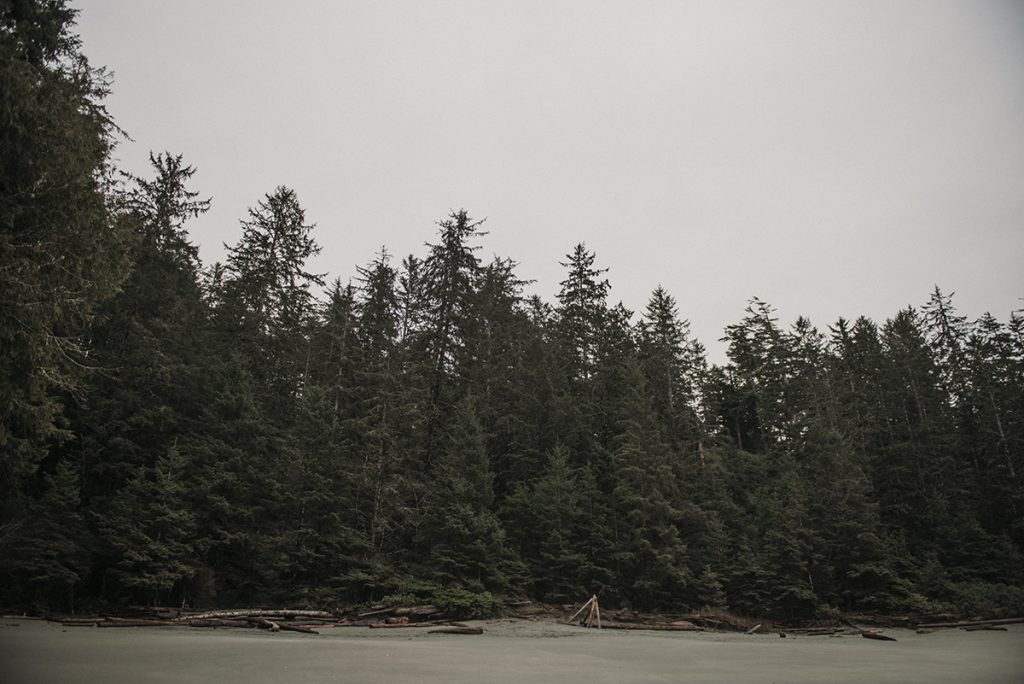 I was sitting on a small outcropping of rock, watch the waves, ever aware of the rising tide behind me. As you can see, it wasn't a particularly bright or sunny morning, but I love this weather. I don't mind the rain – I like the rain. But I love the gloom. Call me crazy.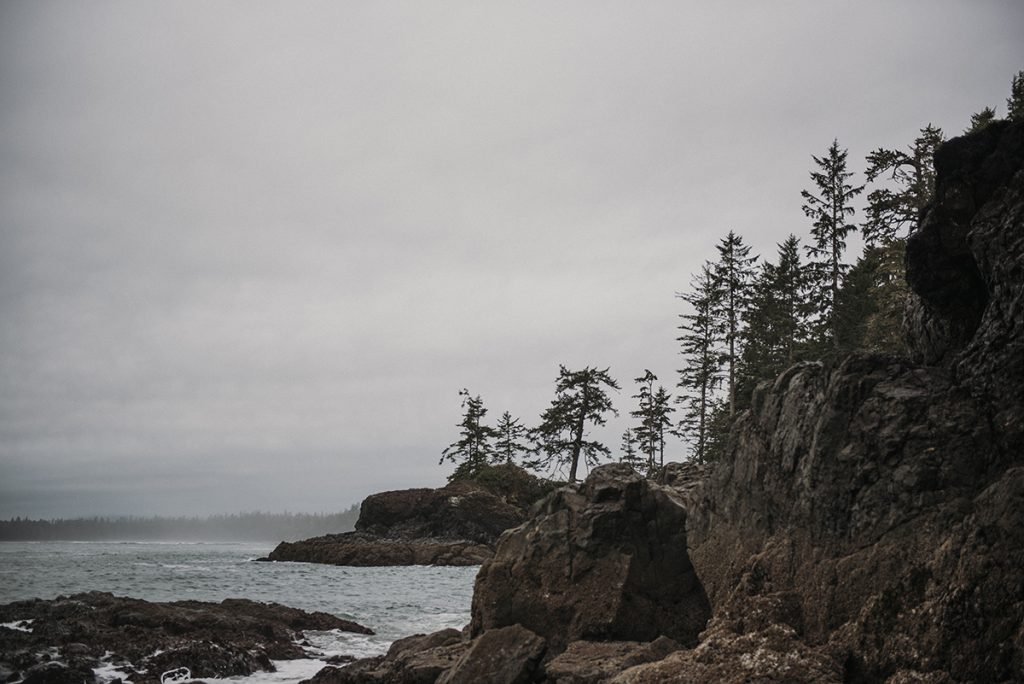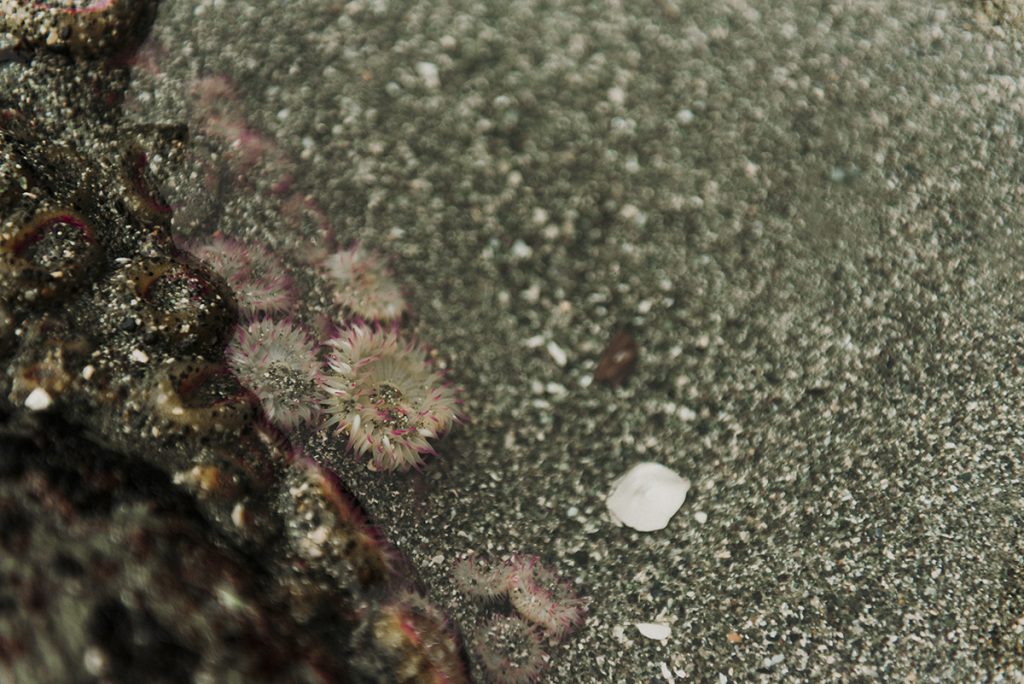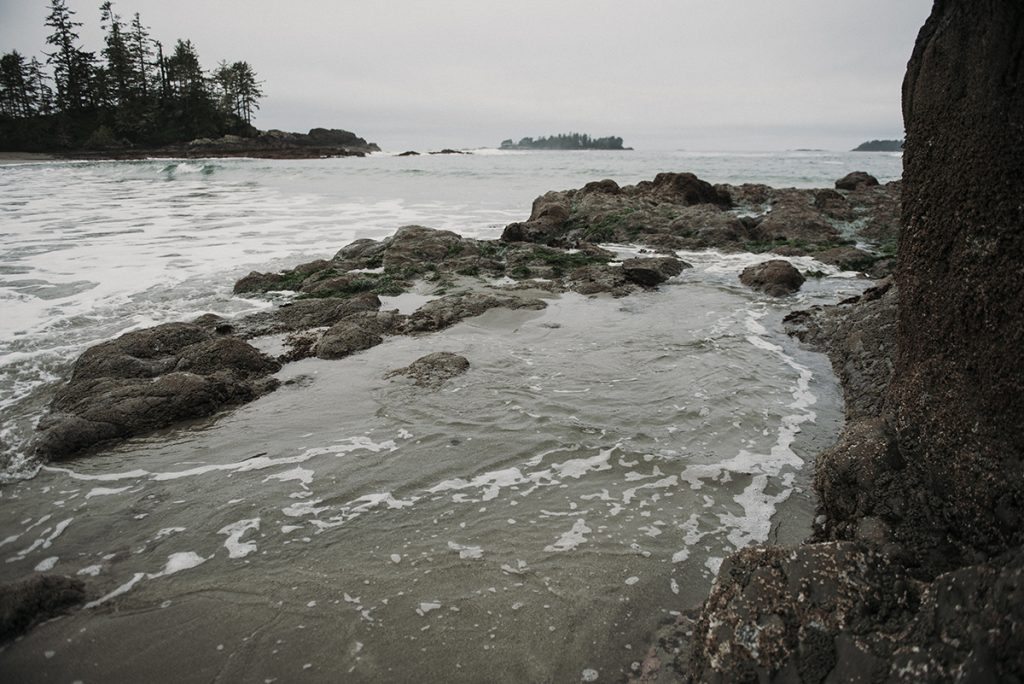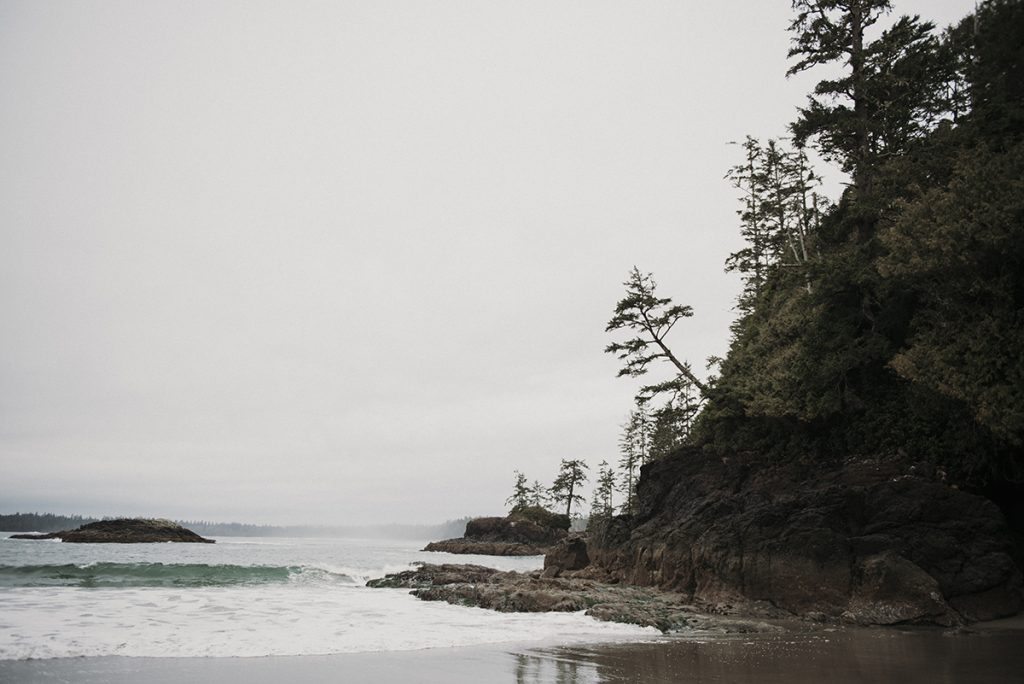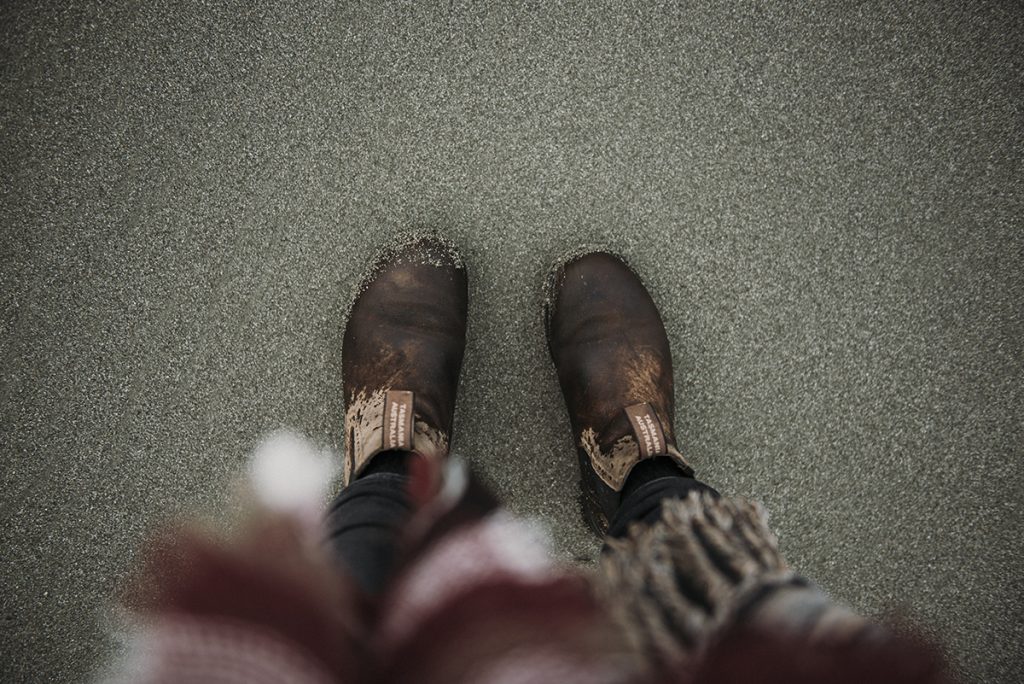 I turned my back on the sea and I got wet. Rising tide.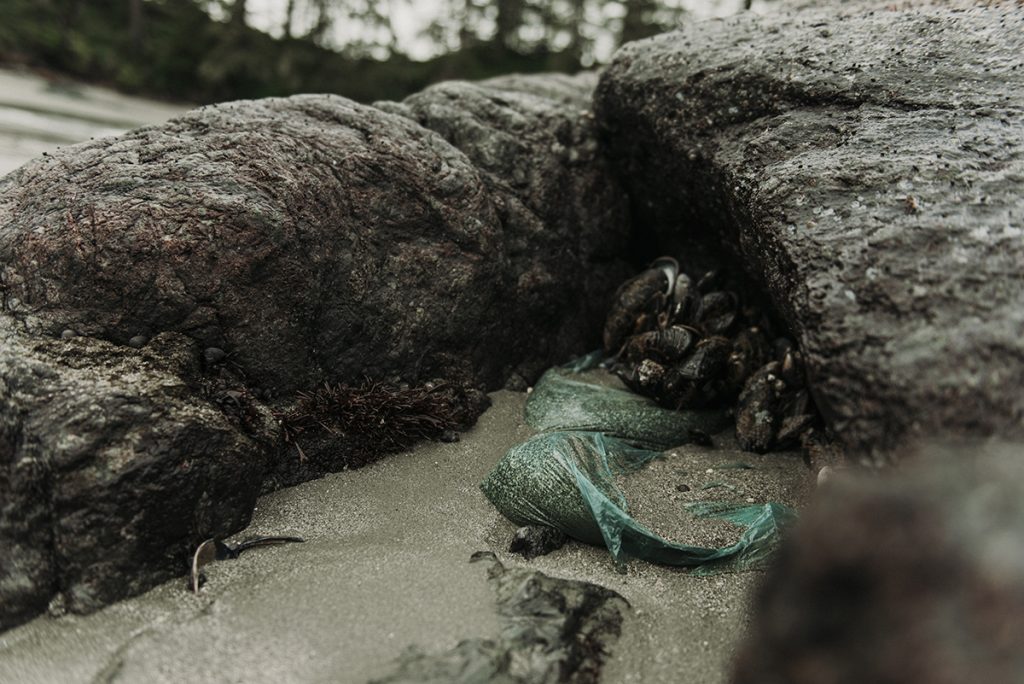 Should we talk about single-use plastics again?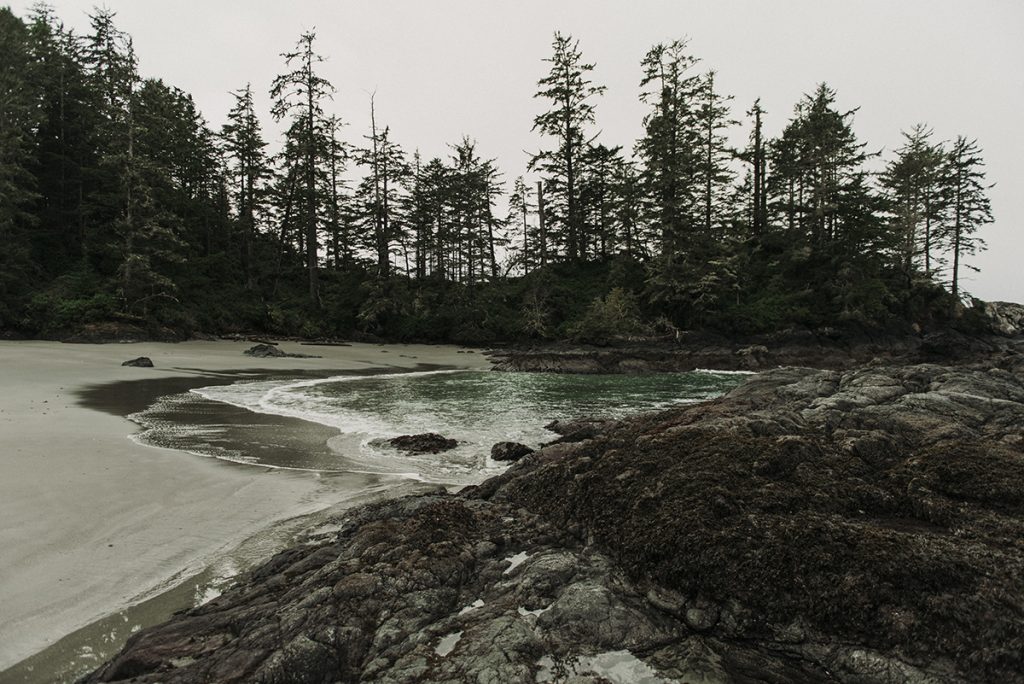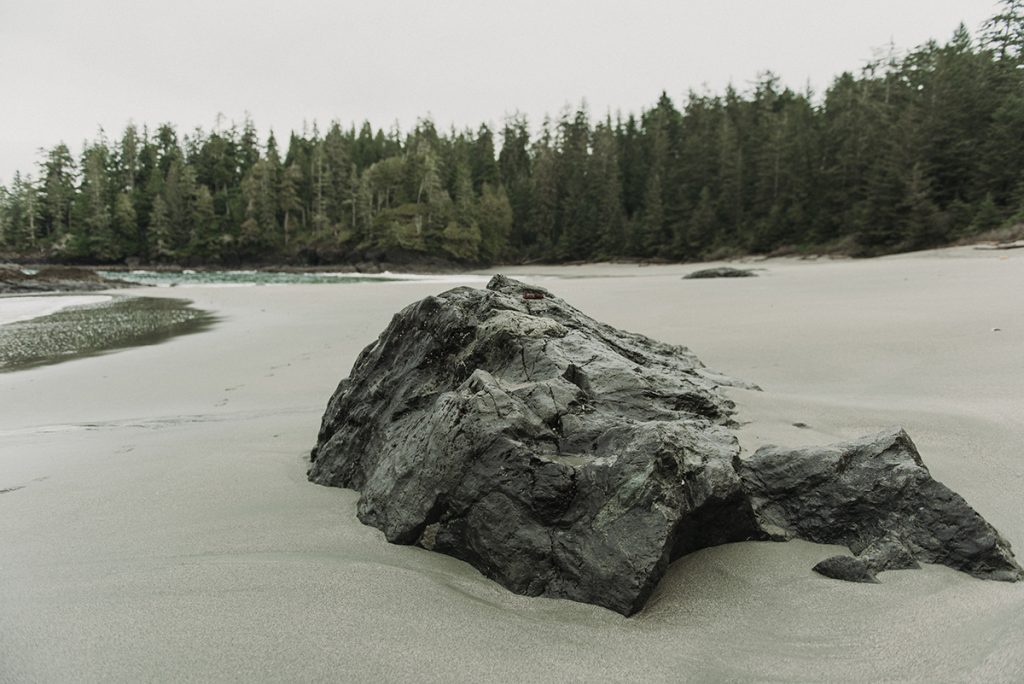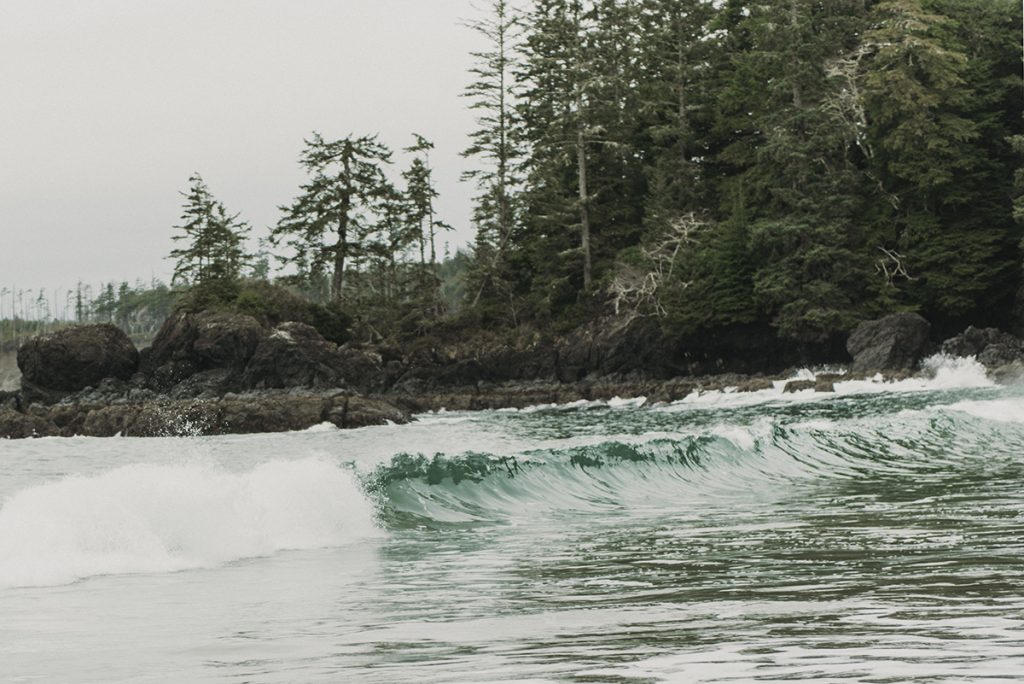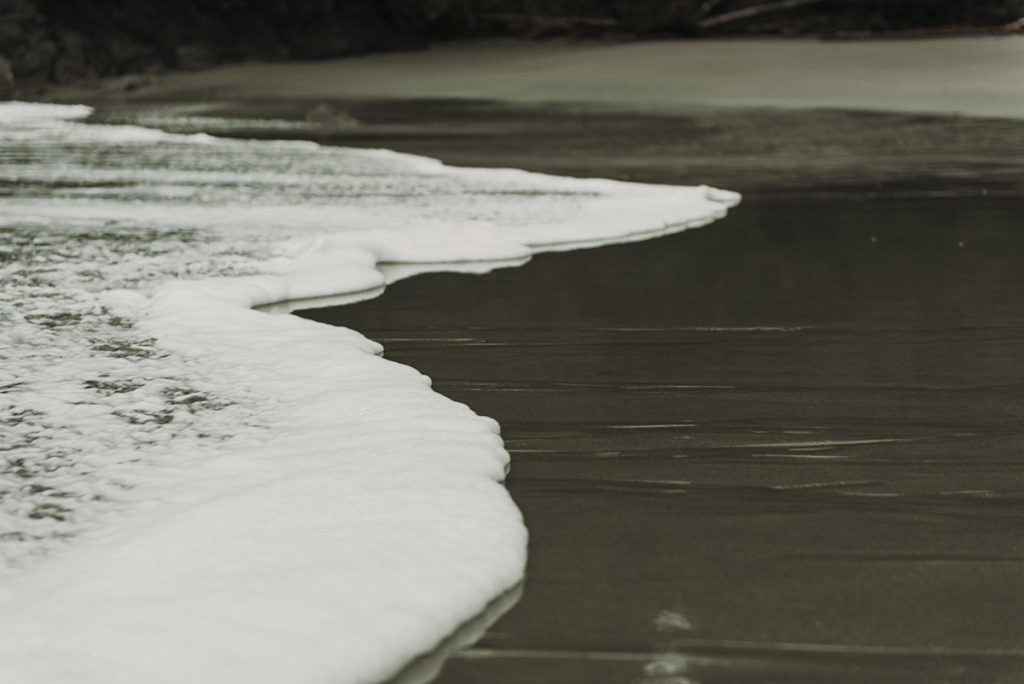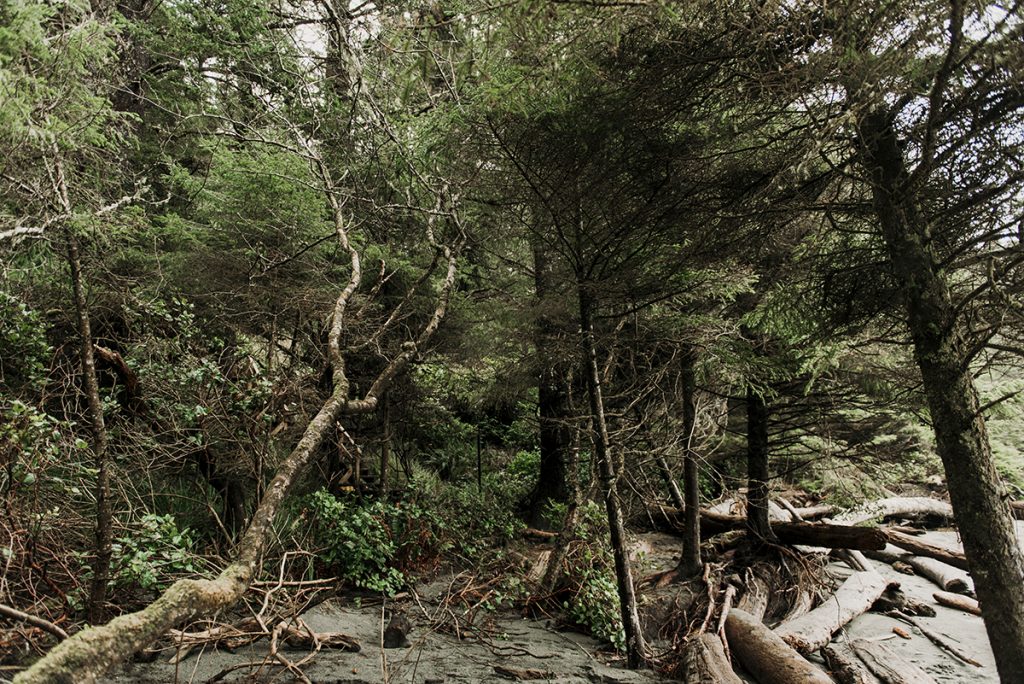 I was at the beach probably an hour and saw no one. No footprints in the sand except above the high tide line.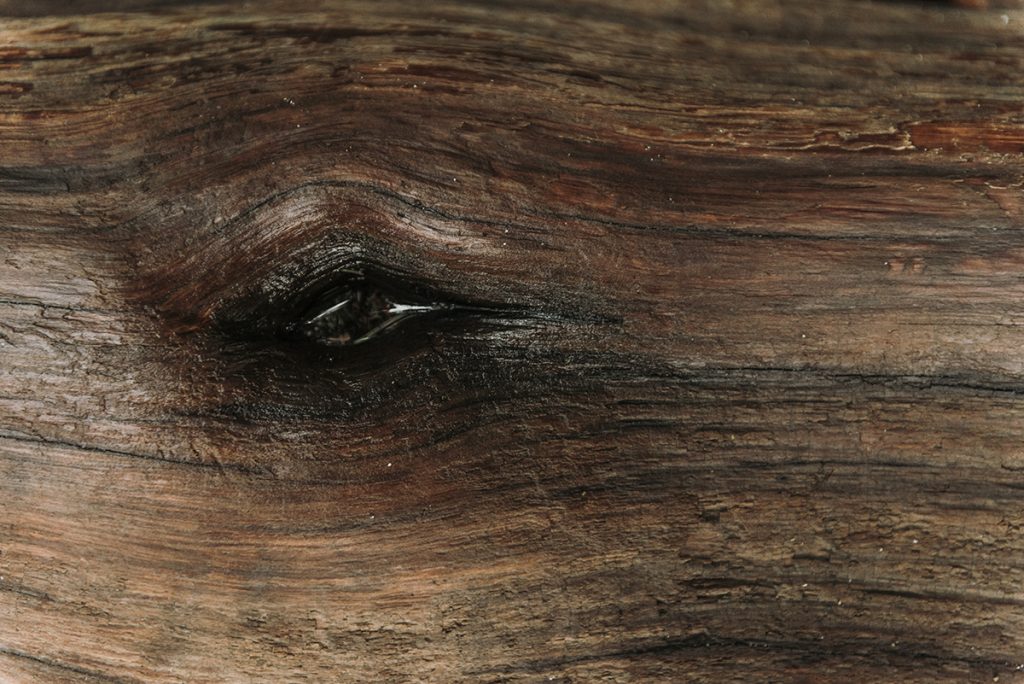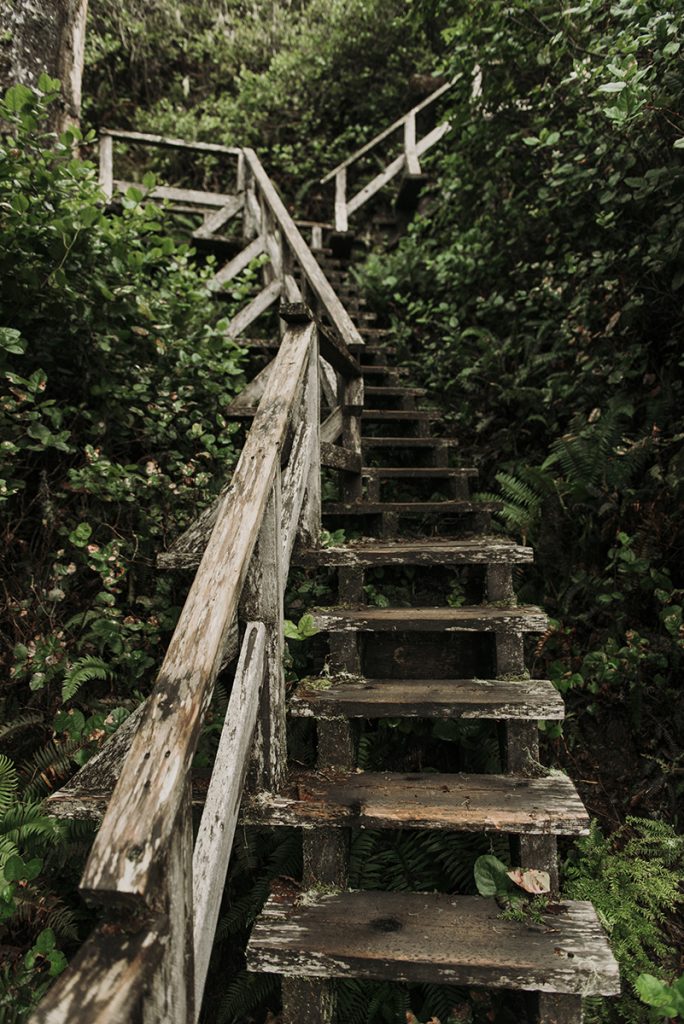 Time to go home. I'm not in great shape, I'm reminded.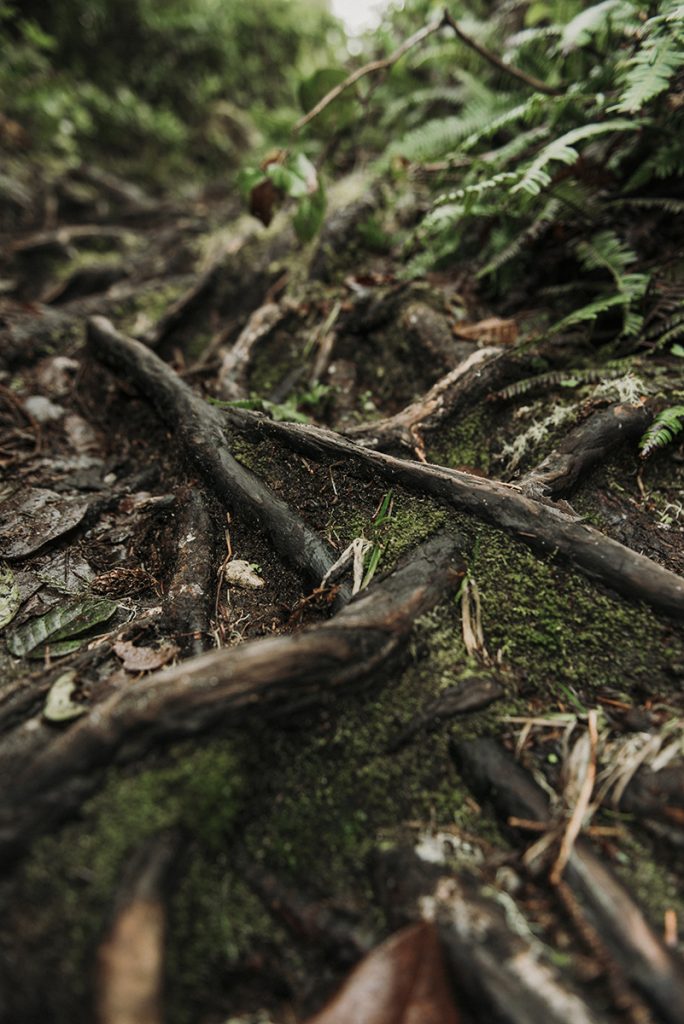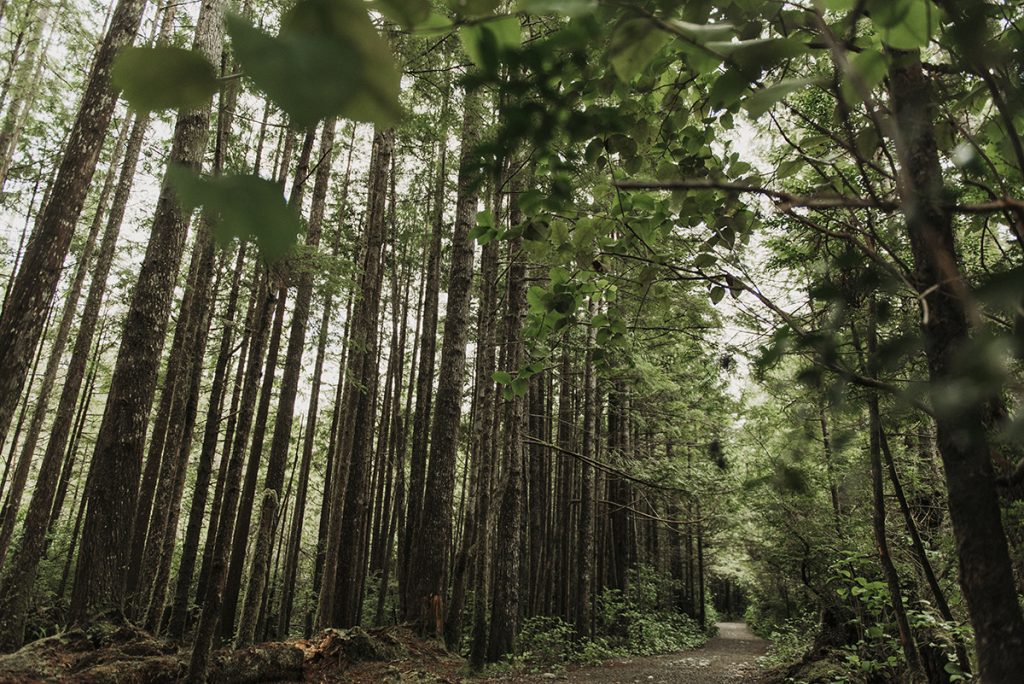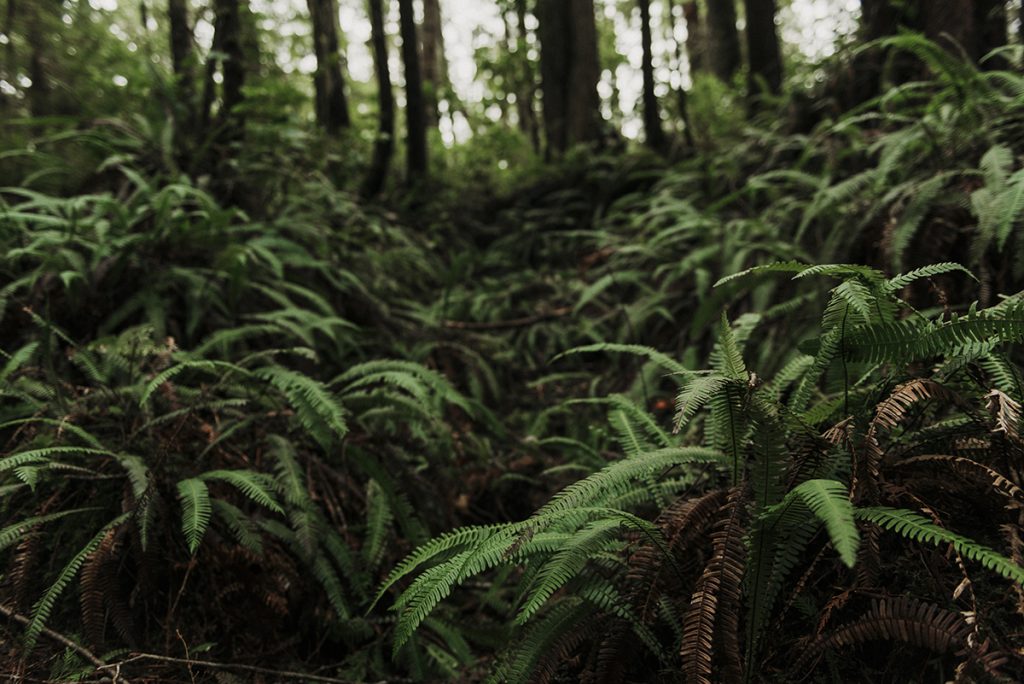 The Willowbrae Trail is always gorgeous. But always present are the hundred-year-old signs of logging of giant cedars. It's hard now to imagine the indifference it would take to thoughtlessly cut down 800+ year old trees.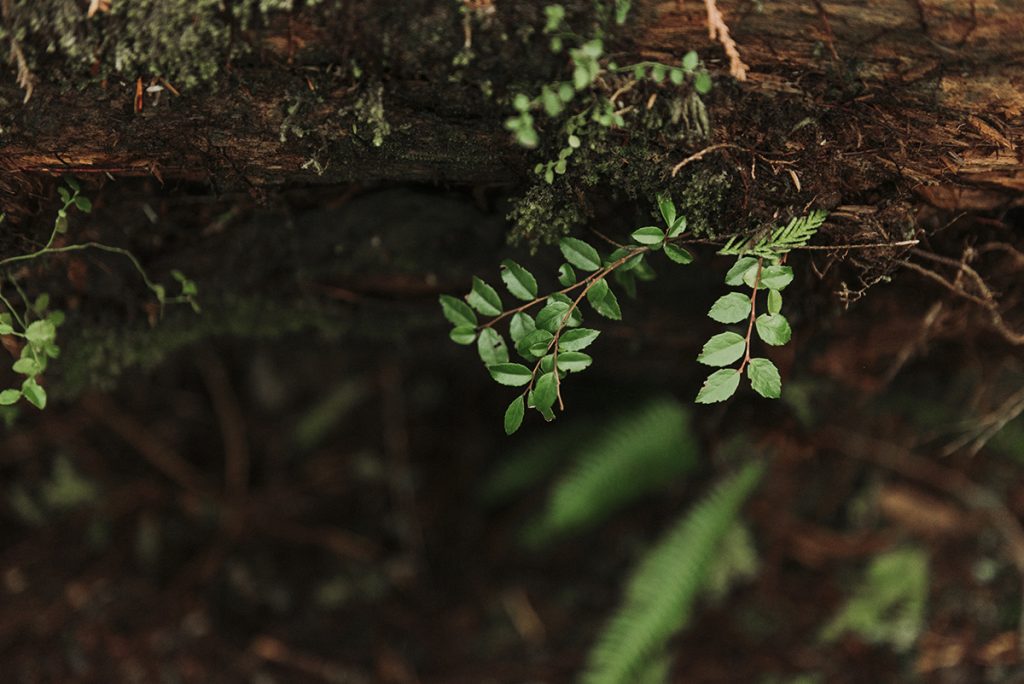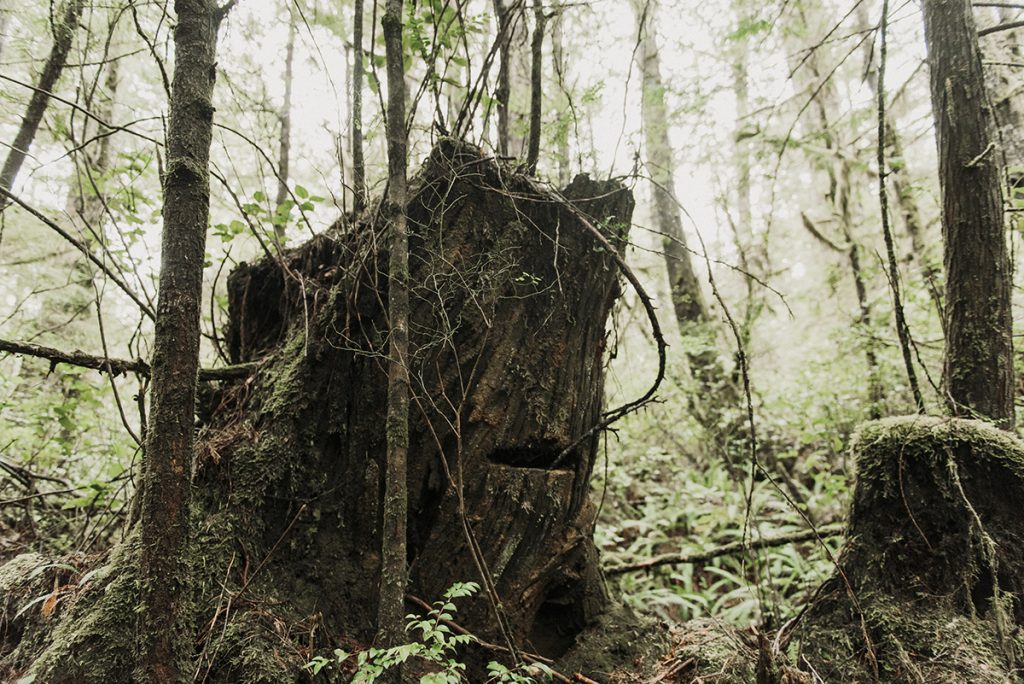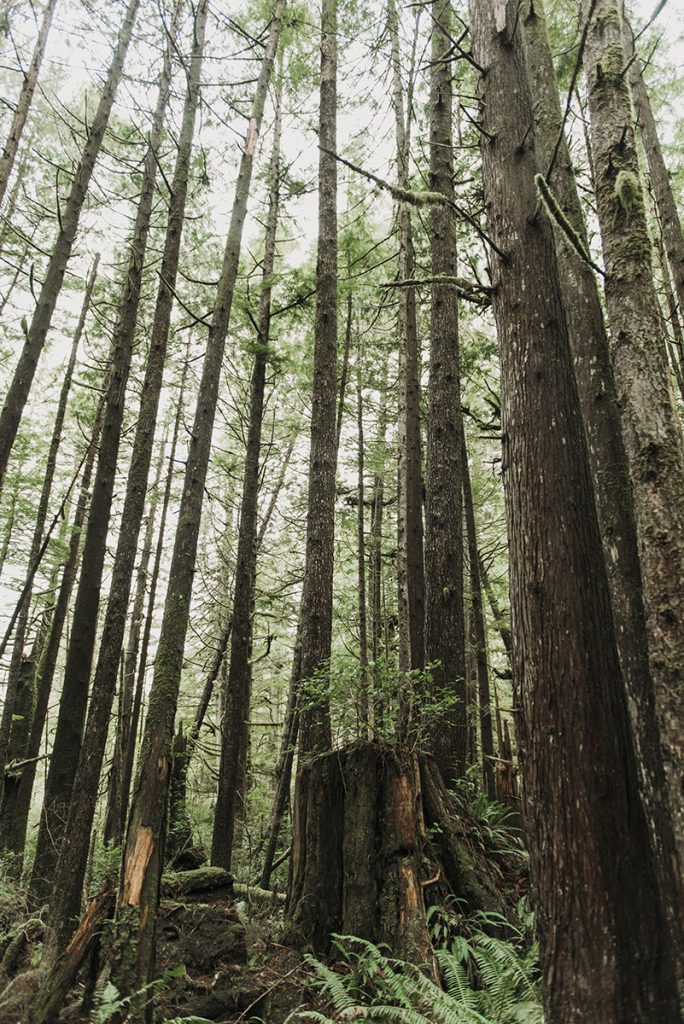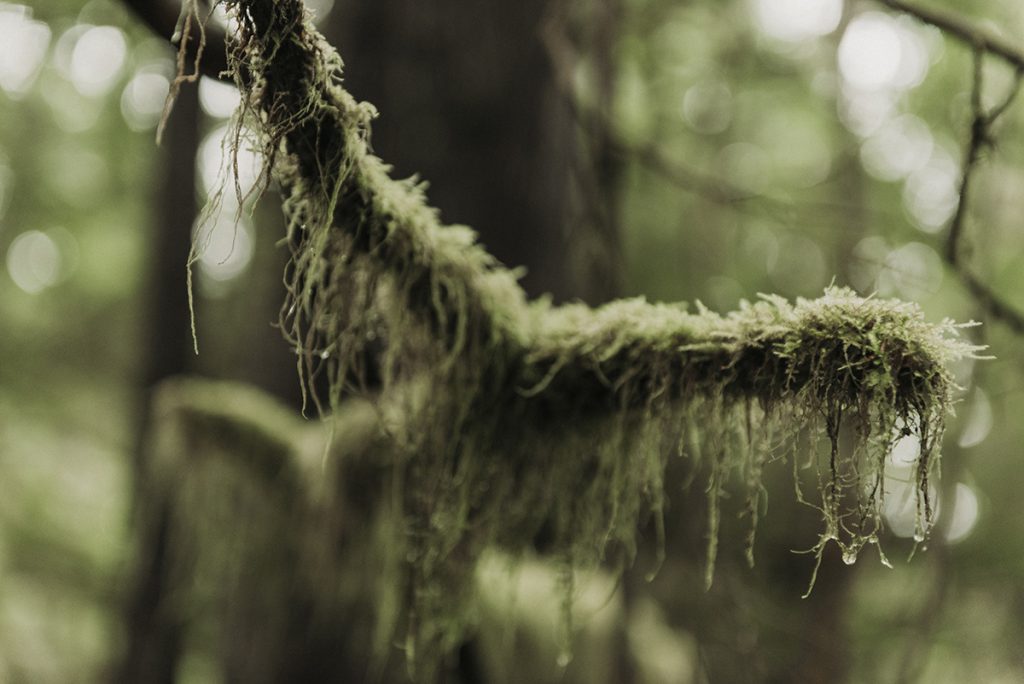 I have some awesome things to do this weekend. Tonight, we're heading to our friends' house. Tonight, my batteries are charging, my files are backing up and I'm readying myself for tomorrow when I will take some photos I am VERY much looking forward to.
What's your weekend look like?
---
---
You might also like
---