This morning, I was having a conversation with an old friend (a phone conversation, on my landline, no less – very retro) and I've been reflecting all day on the things we were talking about. She was my best friend through those awkward, difficult middle-teen years, and although we don't talk often, when we do, it's interesting how we fall right back into our 15-year-old selves to some degree. Yes, we've changed, but fundamentally we're still the same friends we were.
I enjoy meeting people. Nearly nine years into the business of photography, I know this about myself and I know that watching children and families as they change and grow is an honour that I may not otherwise be privy to. Living, now, in a tourist town, I wasn't sure I'd get the opportunity to see my littlest clients grow up.
However! Recently, I got to meet a sweet little girl who was only a bump in her mamma's belly on her first photo shoot.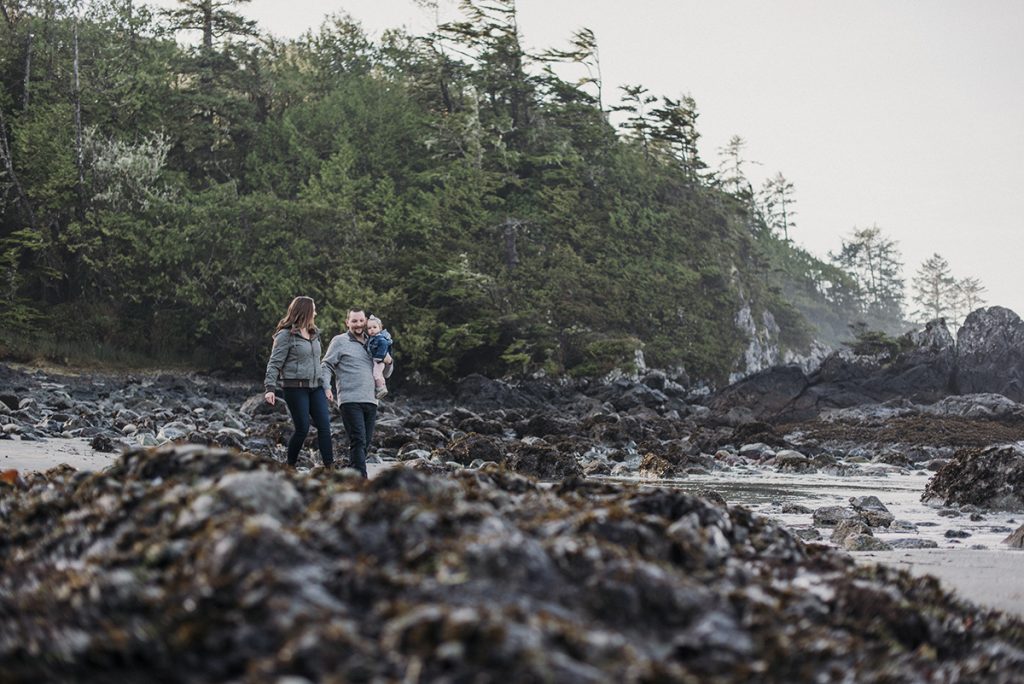 We met at Mackenzie Beach, which is such a good location for families with kids, weddings, elopements.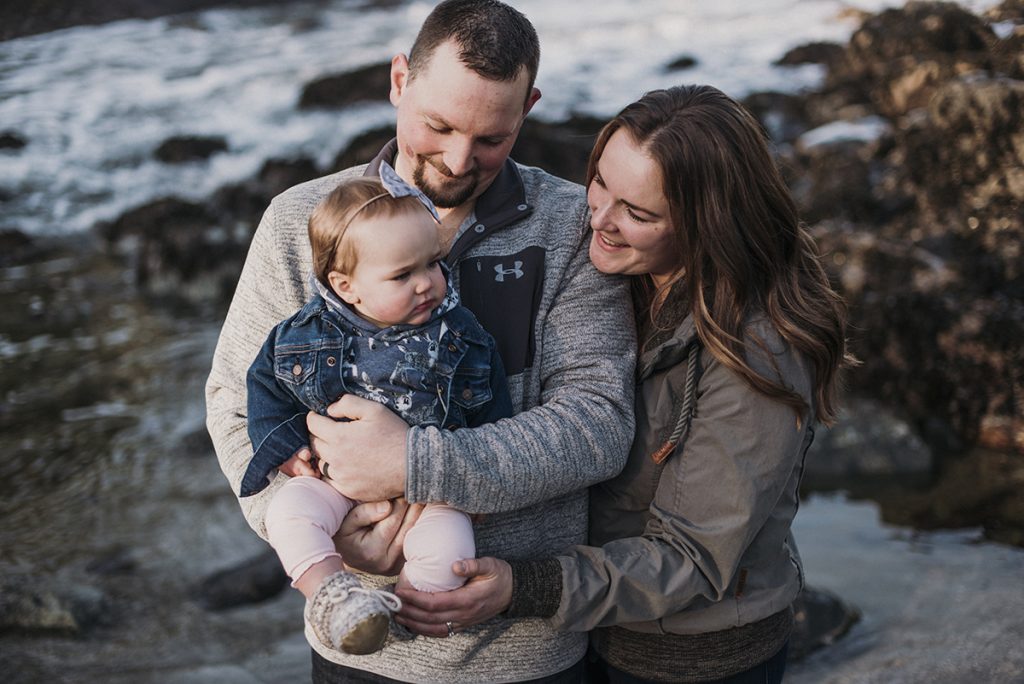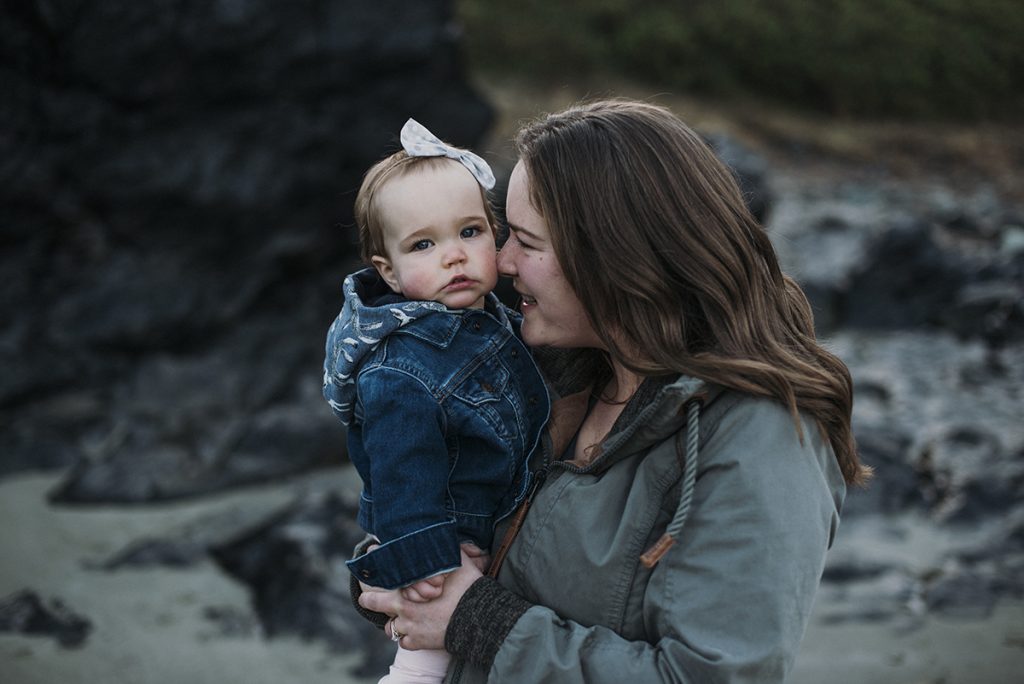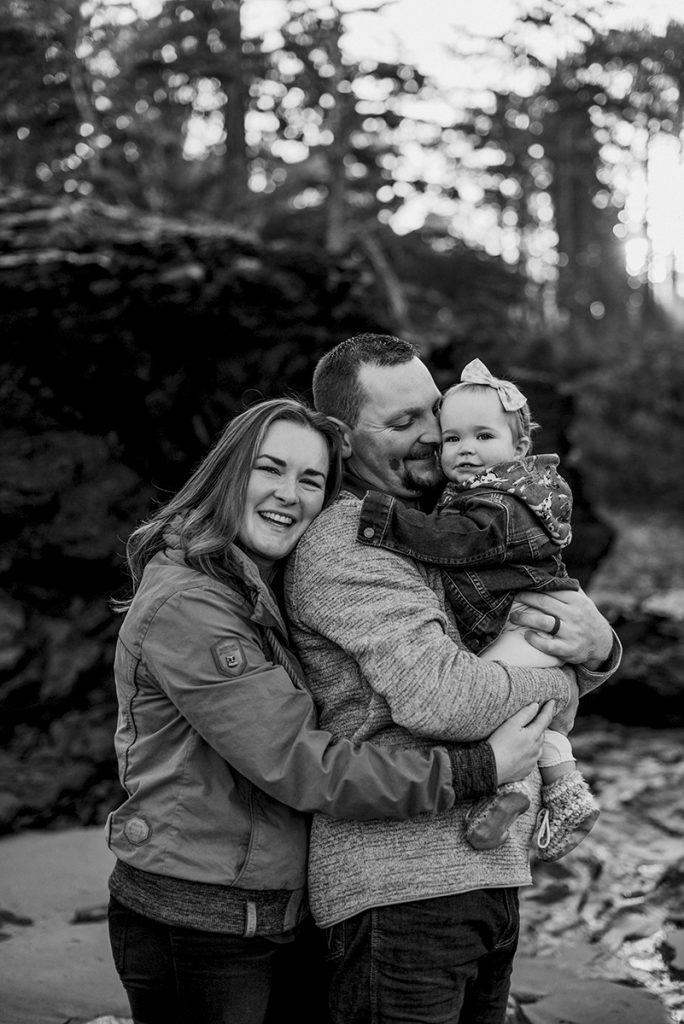 It was one of those blow-your-mind sunny Tofino days that we get every once in a while throughout the winter. There was just a touch of chill in the air, and the sun shone like gold through the rainforest.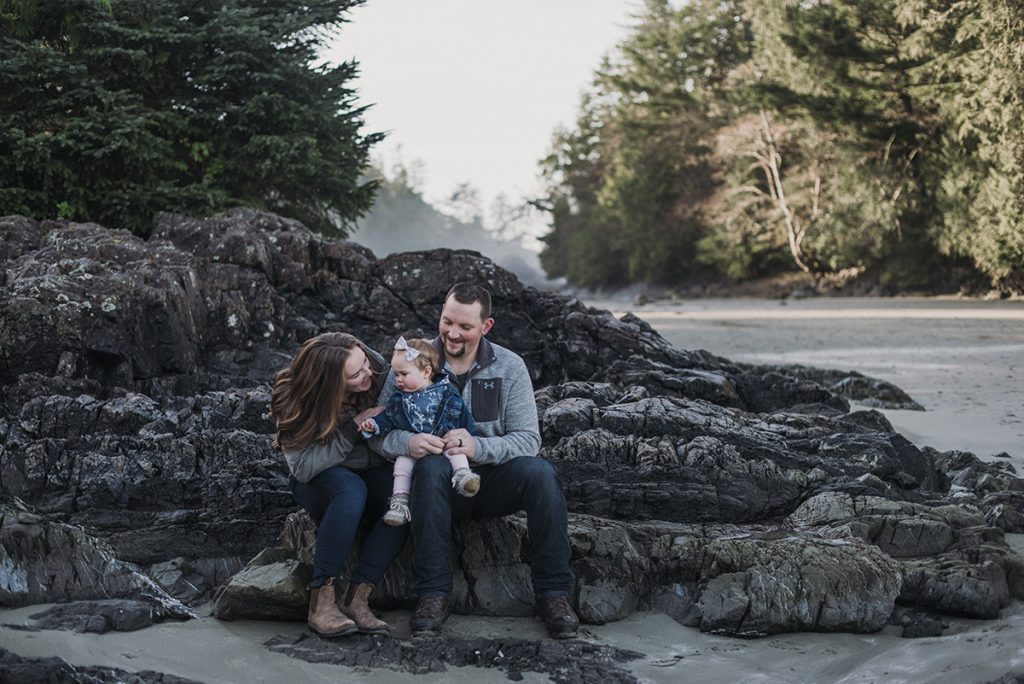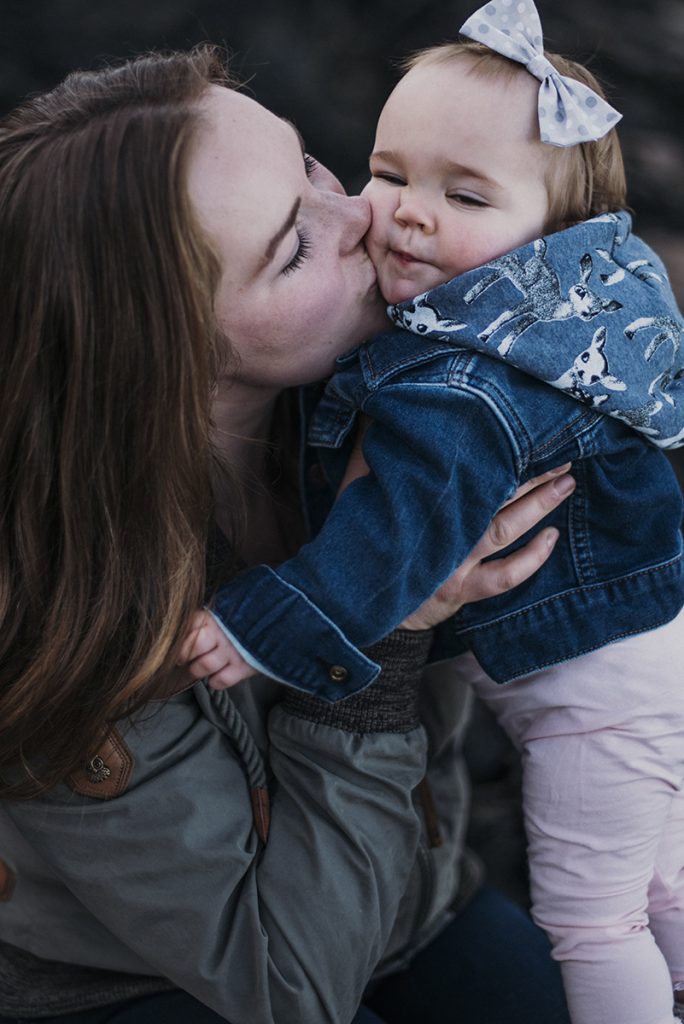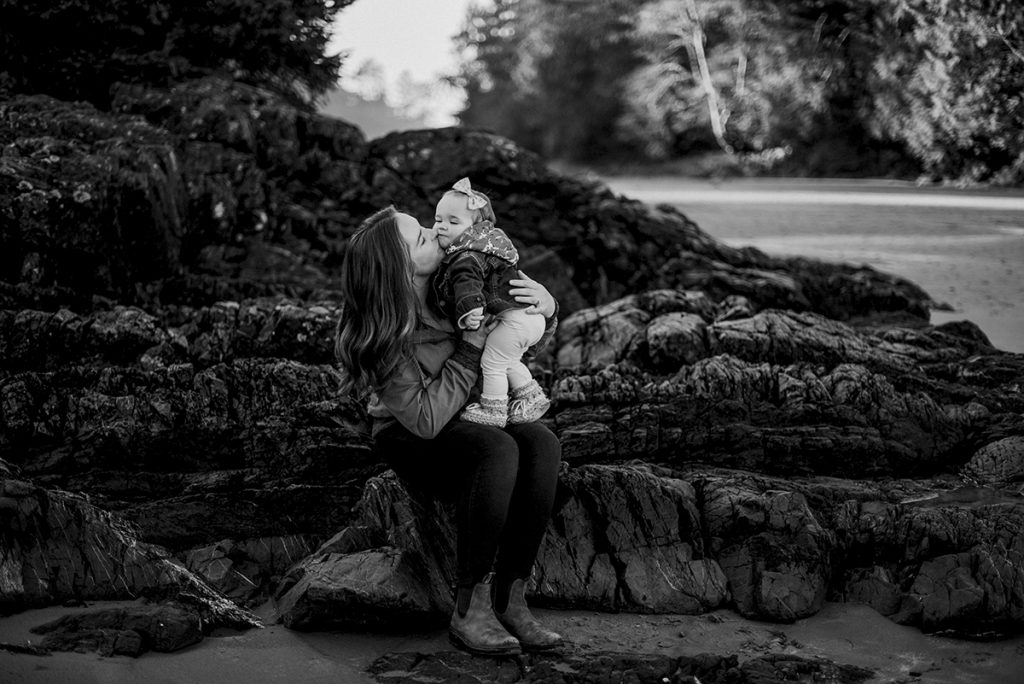 I really love the variety this particular spot gives. I have two little rugrats myself, so I know just how volatile a small child can be, and how little patience they can have for grown-up things like photo shoots. This beach is great for little kids because it's a short walk from sandy beach to the beautiful texture of seaweed-covered rocks to a peak into the rainforest.
Added benefit – the light here is amazing in the mornings, if you have a little one who isn't up for a sunset shoot.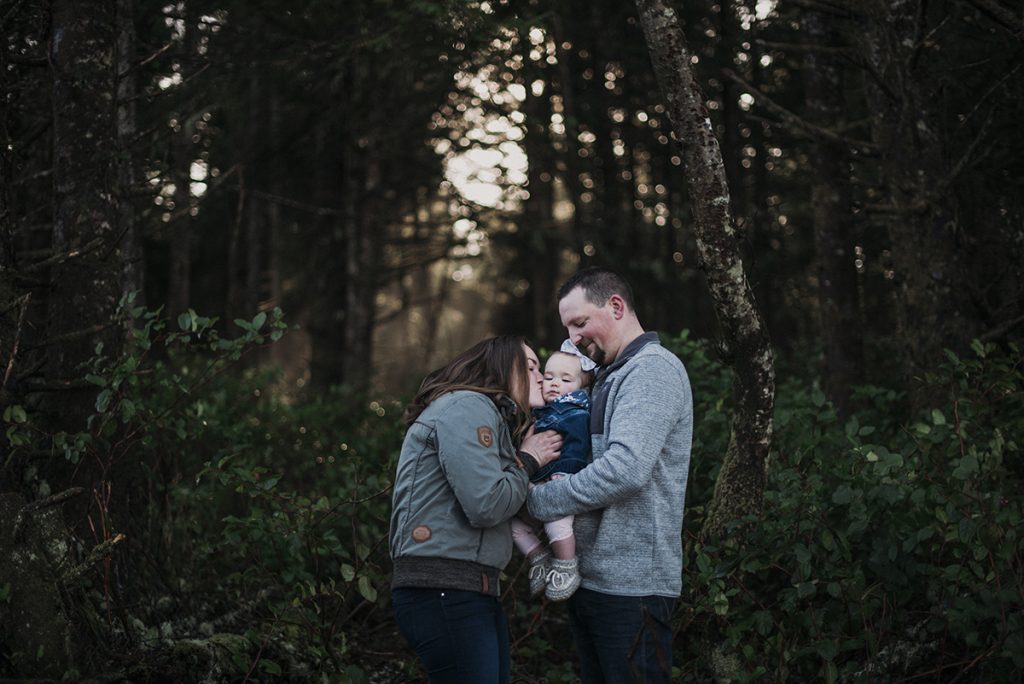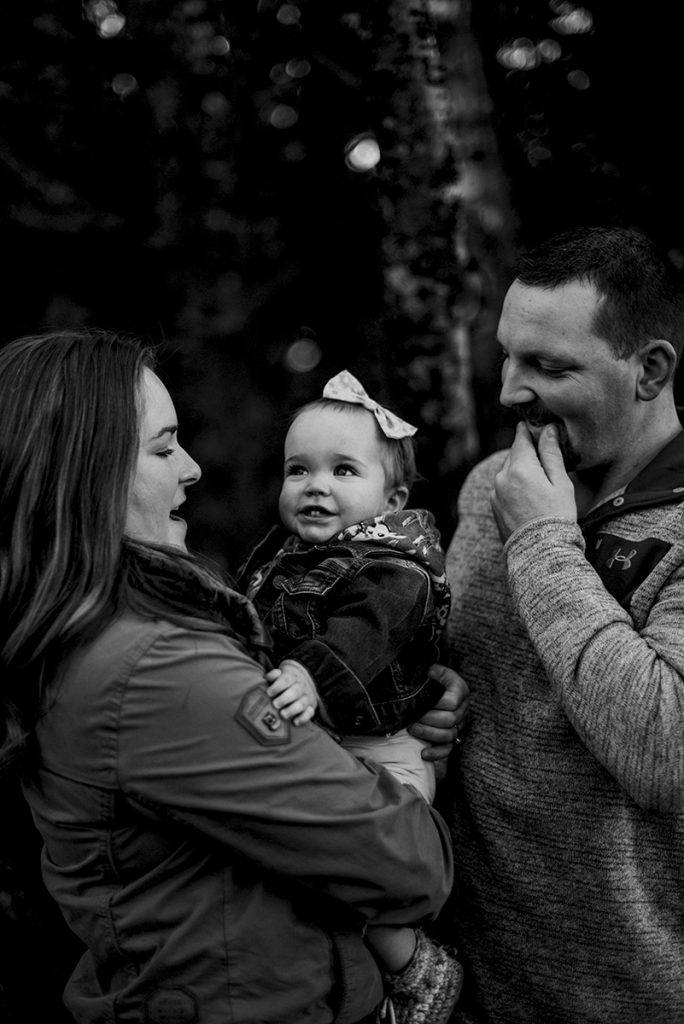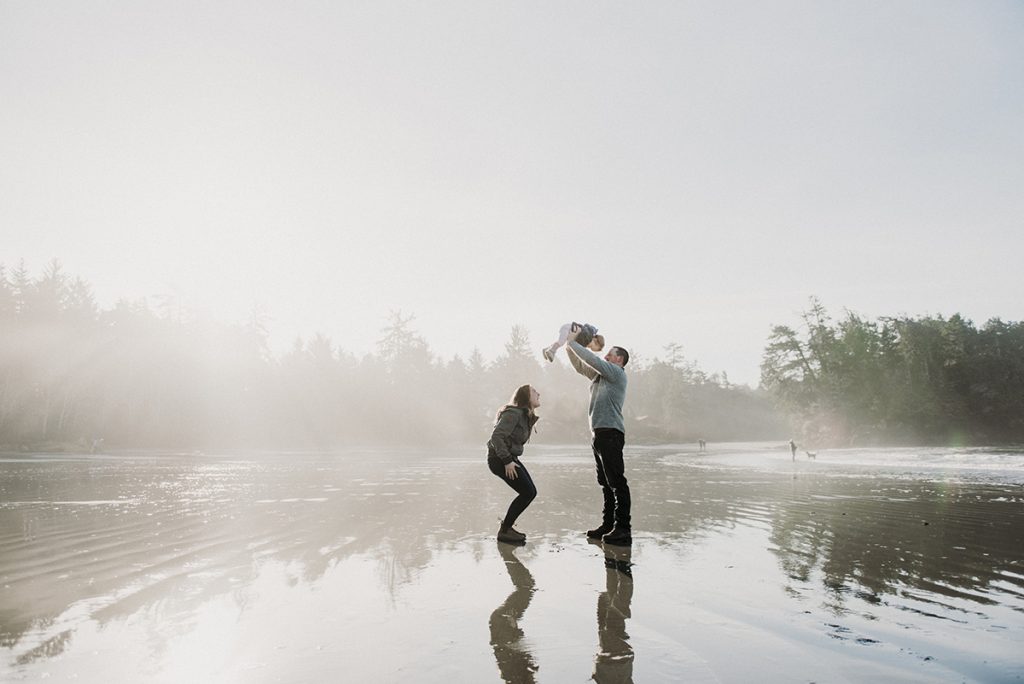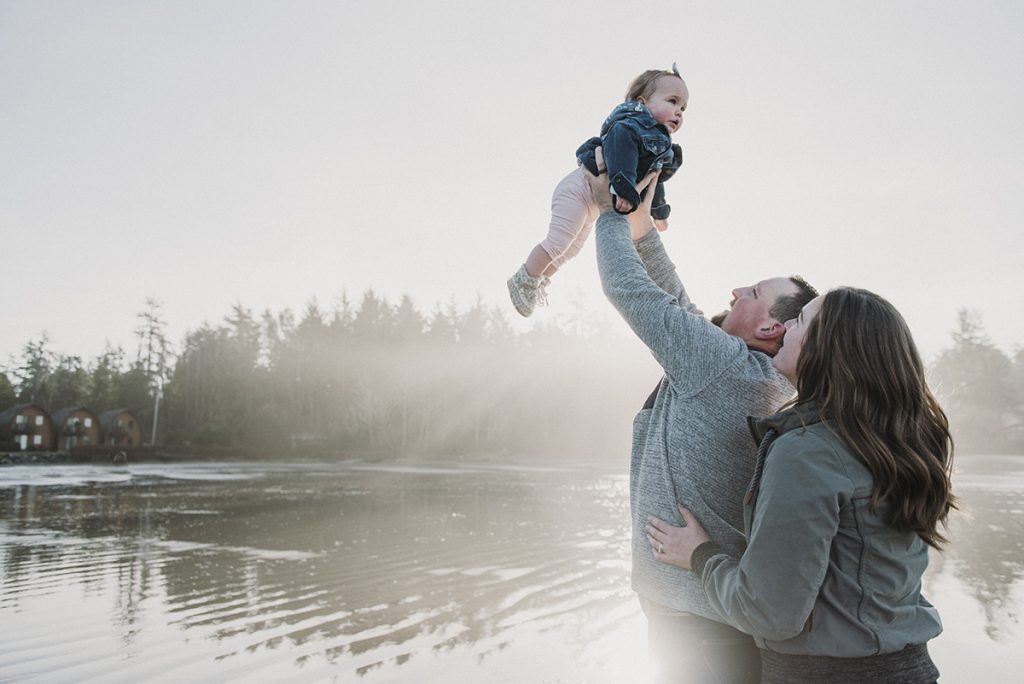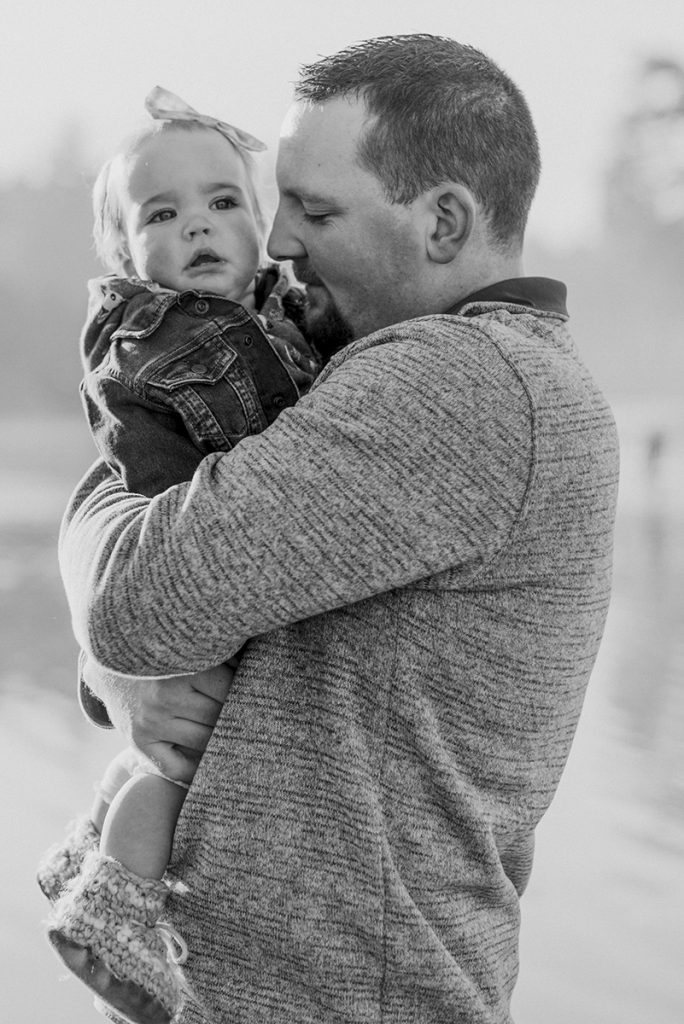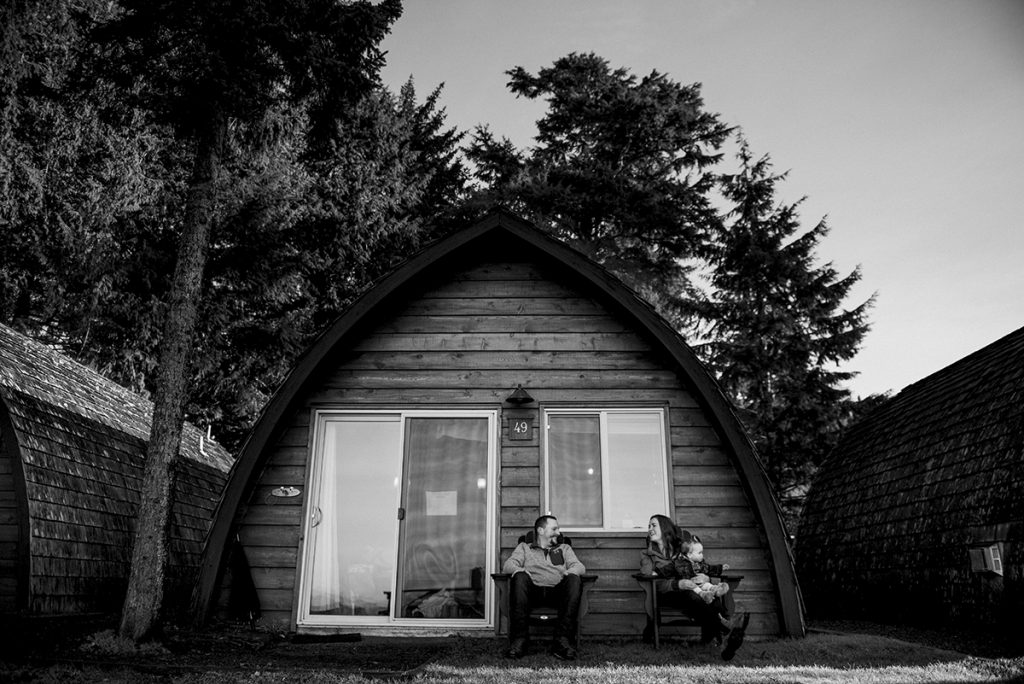 Have you ever stayed at Ocean Village Resort? I haven't, but it's on my list (it's hard to justify ticking every resort on the coast off a list when I live here). The location is just perfect.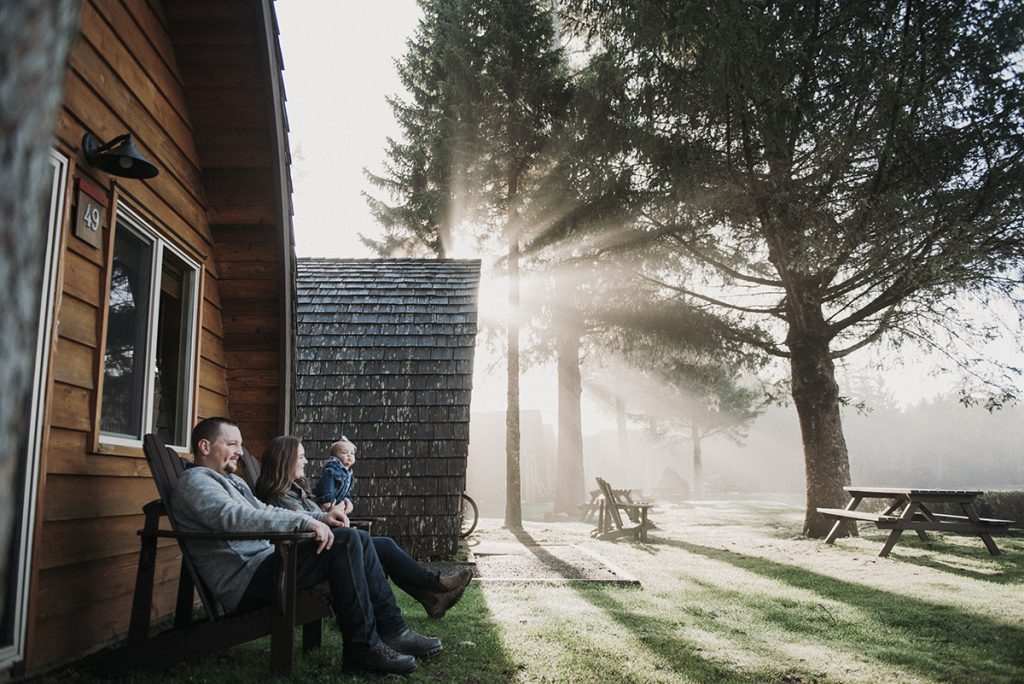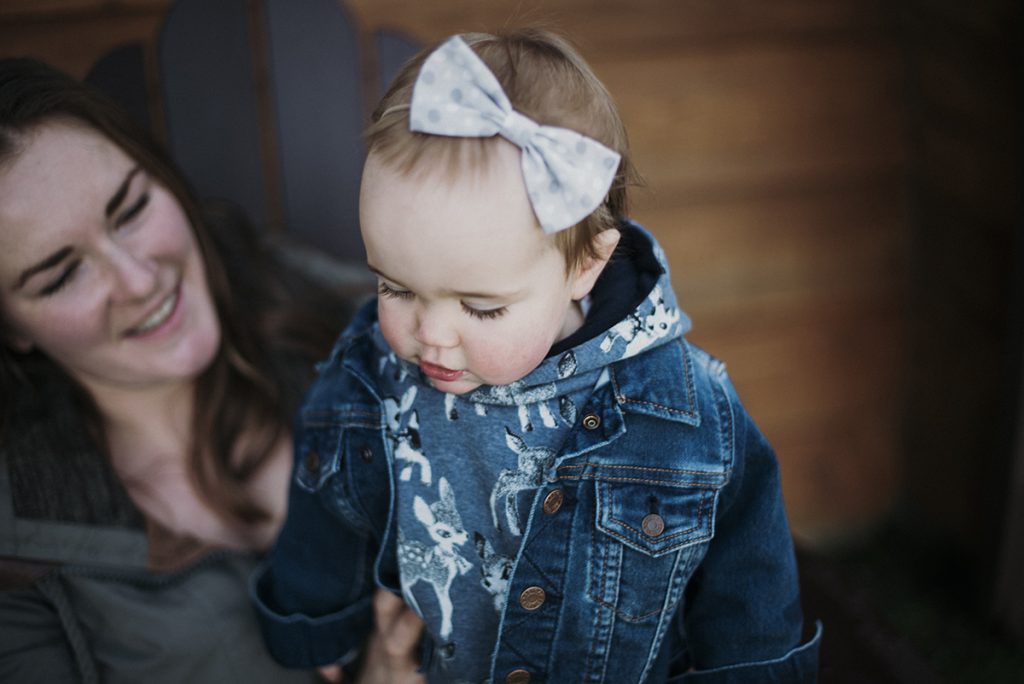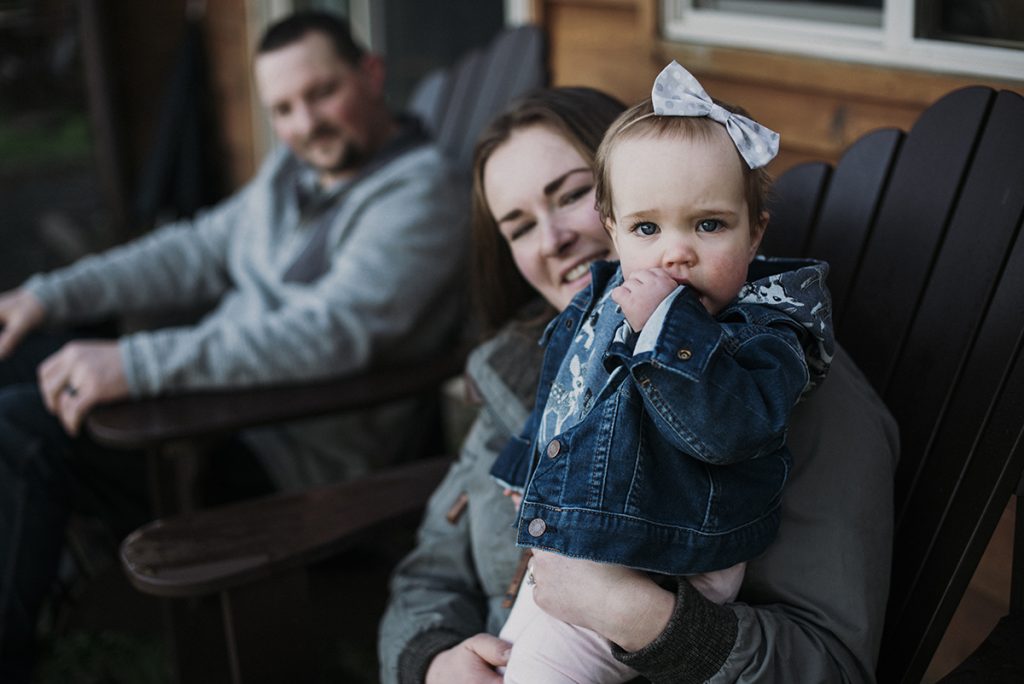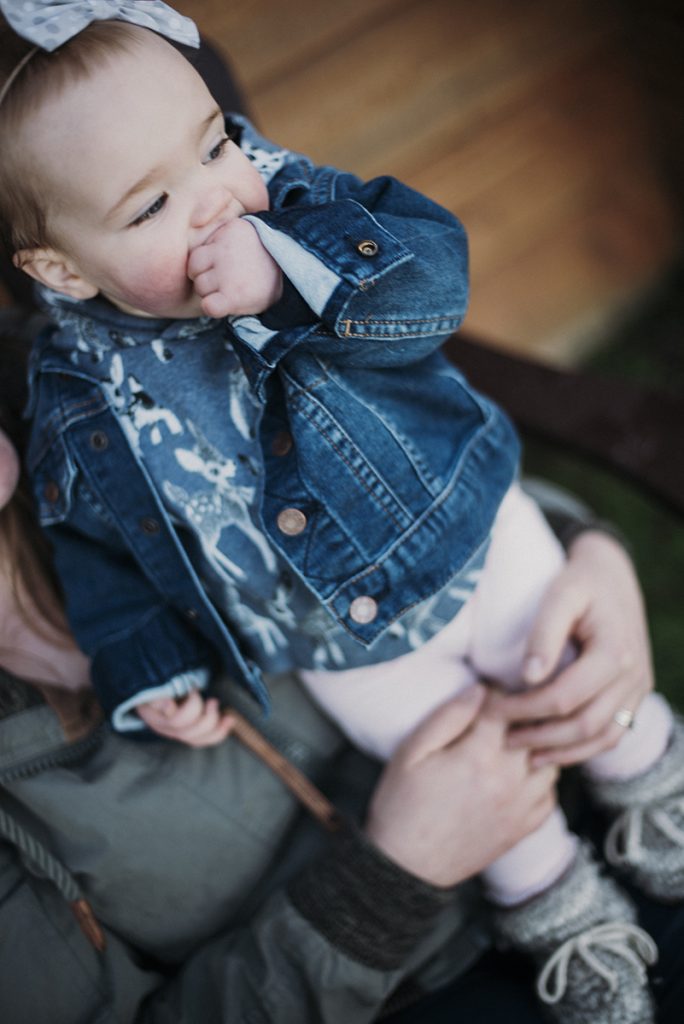 The journey from belly to baby to child always amazes me. I love watching kids get bigger, seeing their personalities shine through; I find that they are who they are from the first meeting, and every year, you can recognize that little person through all the phases. I love meeting people, and now that my own kids are getting bigger, other peoples' little people really have a place in my heart (is that a confusing sentence? oops).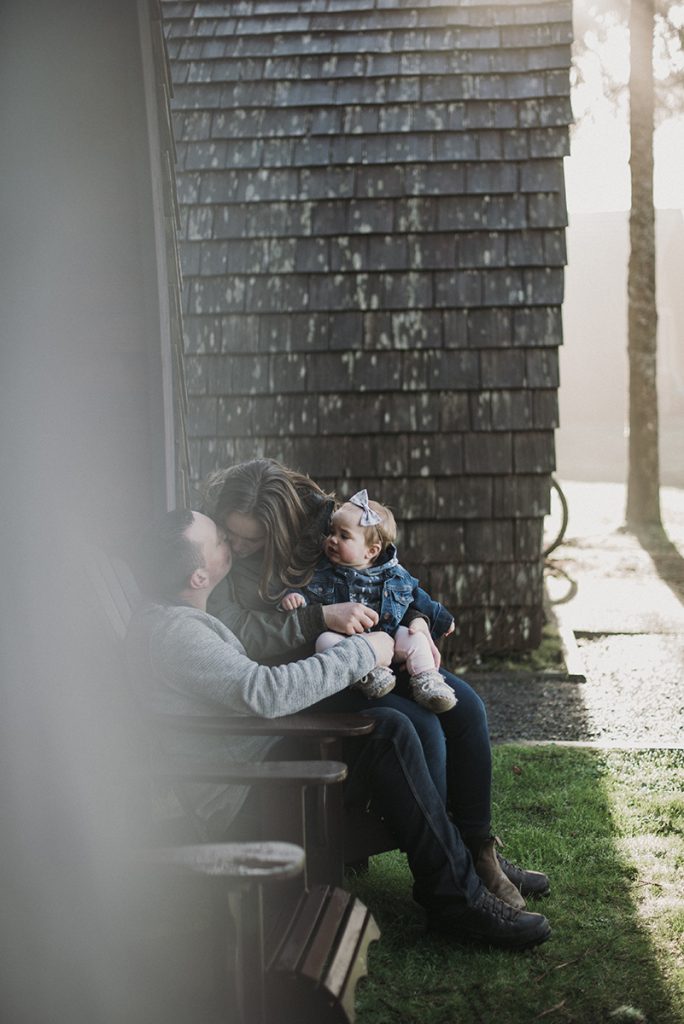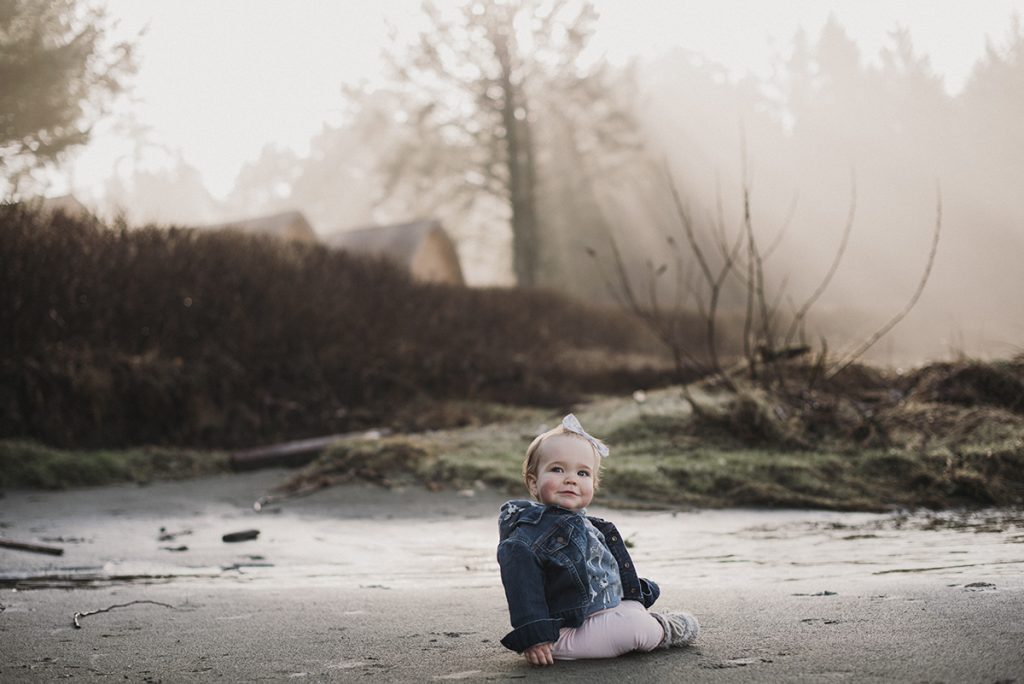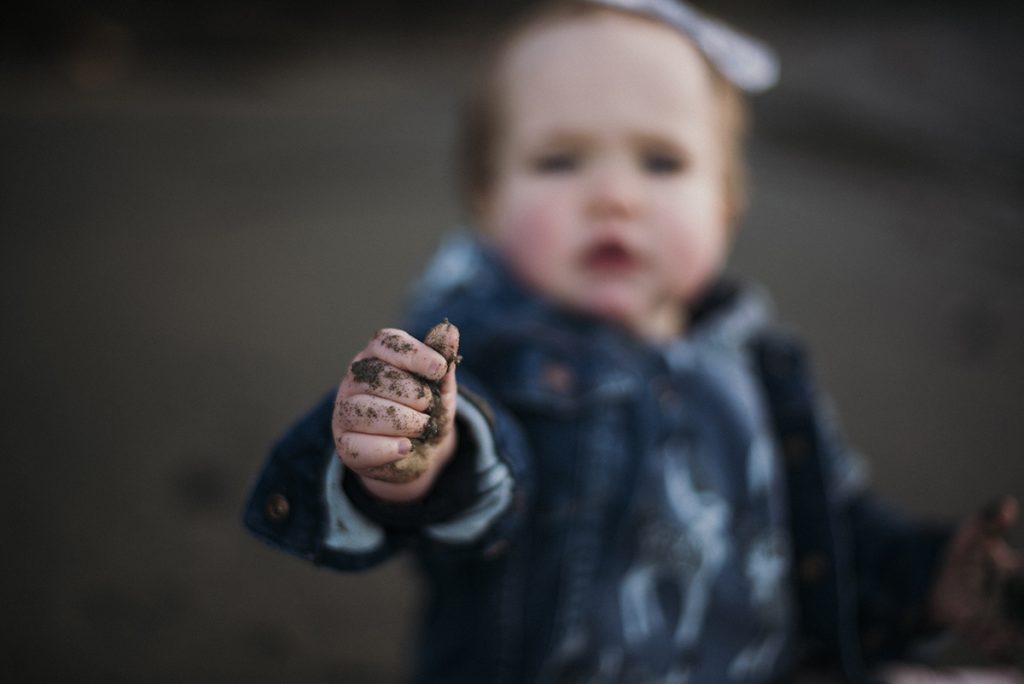 My favourite thing about one-year-olds? They love to share. They even share wet sand.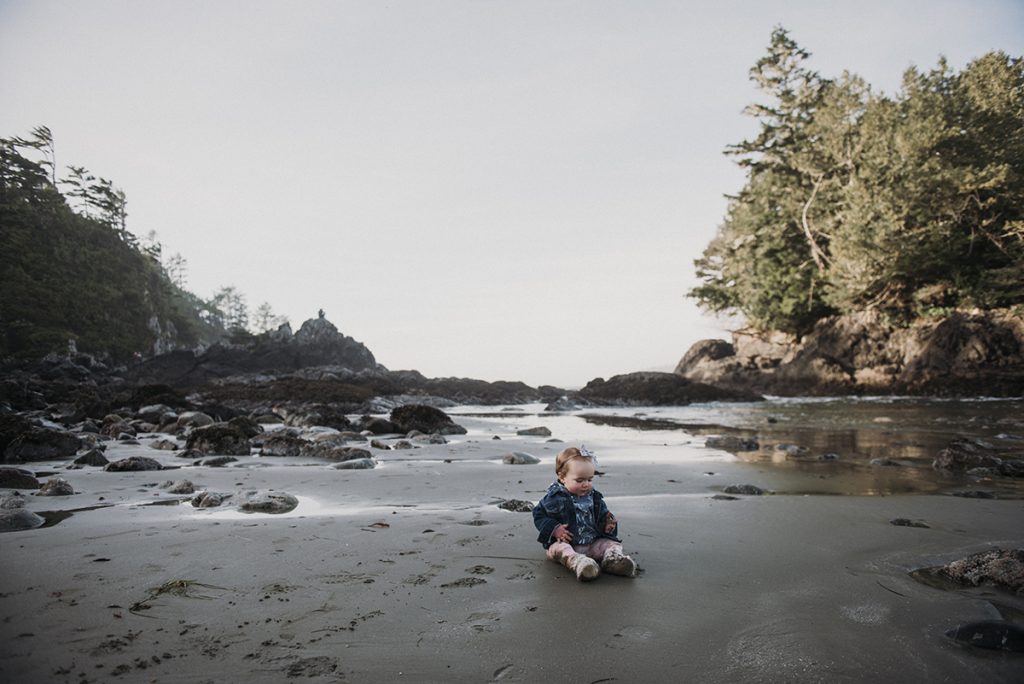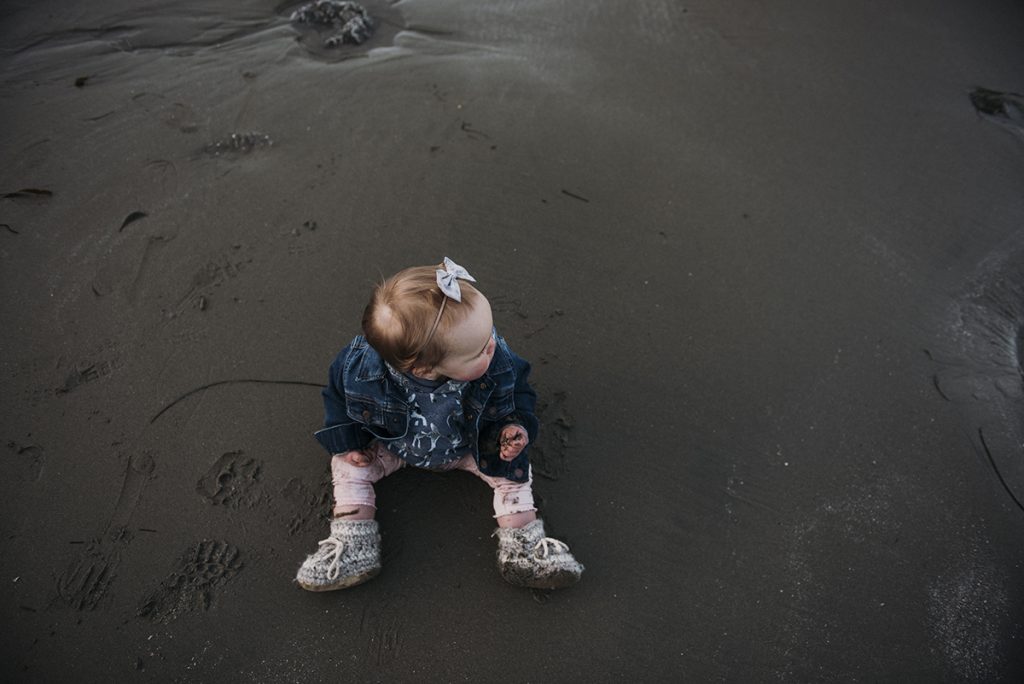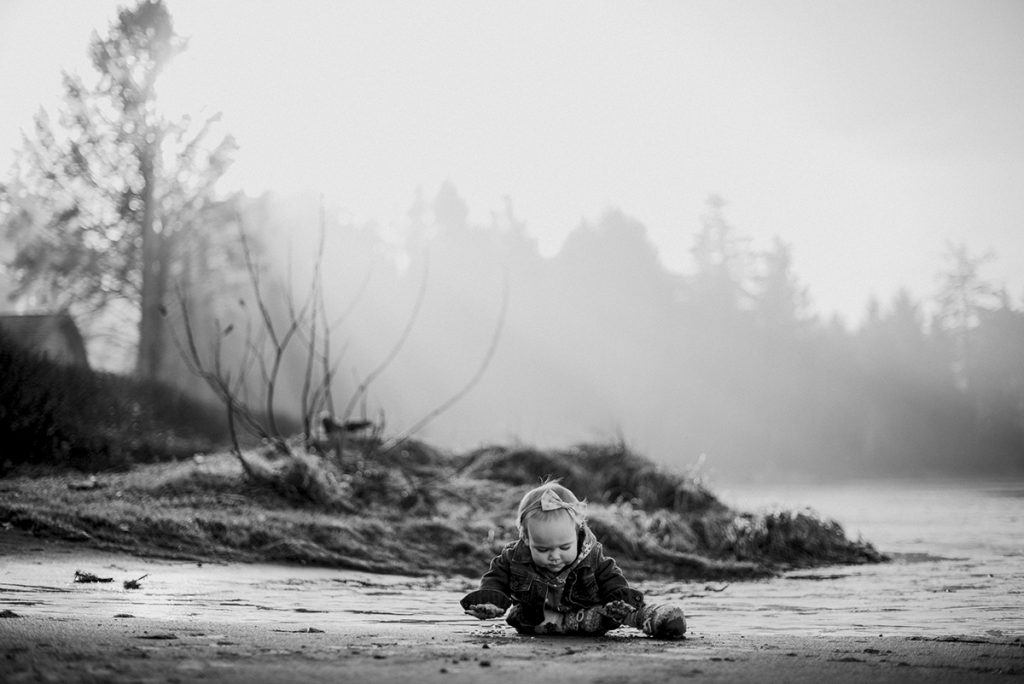 ---
---
You might also like
---