I'm slow-moving today. I'm hanging with my son who has a nothing-to-write-home-about cold, and I can't really blame him for my sluggishness, but he's doing such a good job of relaxing and enjoying the day that I can hardly help but shift all my Monday plans to Tuesday and join in.
But that turns into a bad habit, so here I am, tackling 9am duties at nearly 2pm.
We've had a couple of days of blissful sunshine, which has me dreaming of summer and beaches and surfing, so I bring you back to last September.
My daughter Seville is the main surfer in our family. Our west coast move was partially inspired by my husband's desire to surf every day, and once we actually made the move, she insisted that she wasn't going to surf until he was ready to teach her.
However, that changed quickly. After watching some of her friends take part in the legendary Torpedo Kids camps by Endless Ride and Long Beach Surf Shop, she was keen to take part, and after the first camp she attended, she was hooked. A HUGE credit goes to Jay Rosene, who is an incredible surf instructor, amazing with kids, and an all-around awesome human being.
I'm used to Seville quitting. When things get tough, often she's quick to get discouraged. But when she's out getting pummelled by waves, something changes. She gets up, gets tumbled…then goes out again. And again and again and again. When I'm watching her surf, I usually have camera in hand and am waist-deep before long (spring/summer: shorts – it's the north Pacific, so the skin on your legs will go numb before long, making it a far less unpleasant experience than you might think). The first time, I was waiting for her to quit but she just didn't. She's got passion, and that makes me really happy.
Over the summer, we attended all the local surf comps. Most of them have an under-10 and under-18 heat, but the only kids surf comp on the west coast is the Bruhwiler Kids Classic, and she wanted to compete.
The day before, Jay got Team Torpedo out on the beach for some last-minute practice, despite the fairly miserable weather.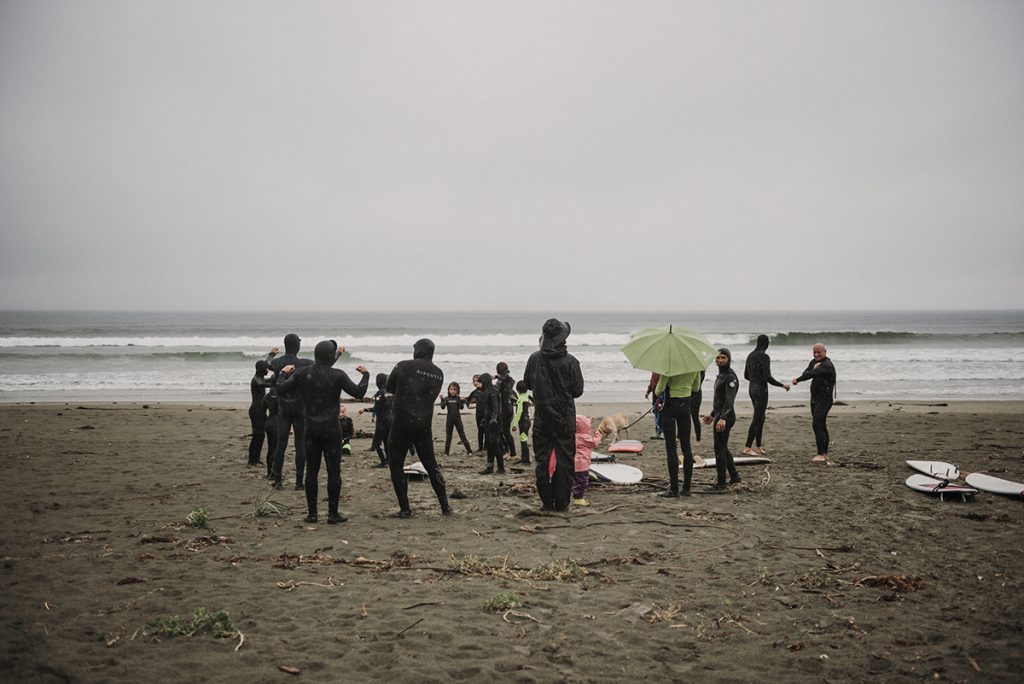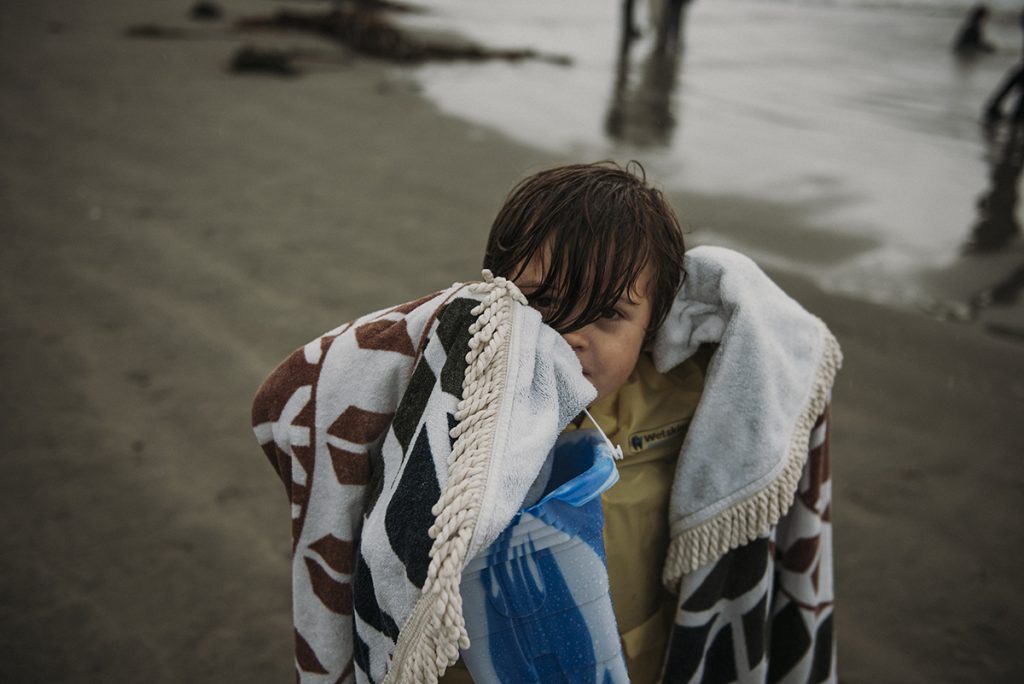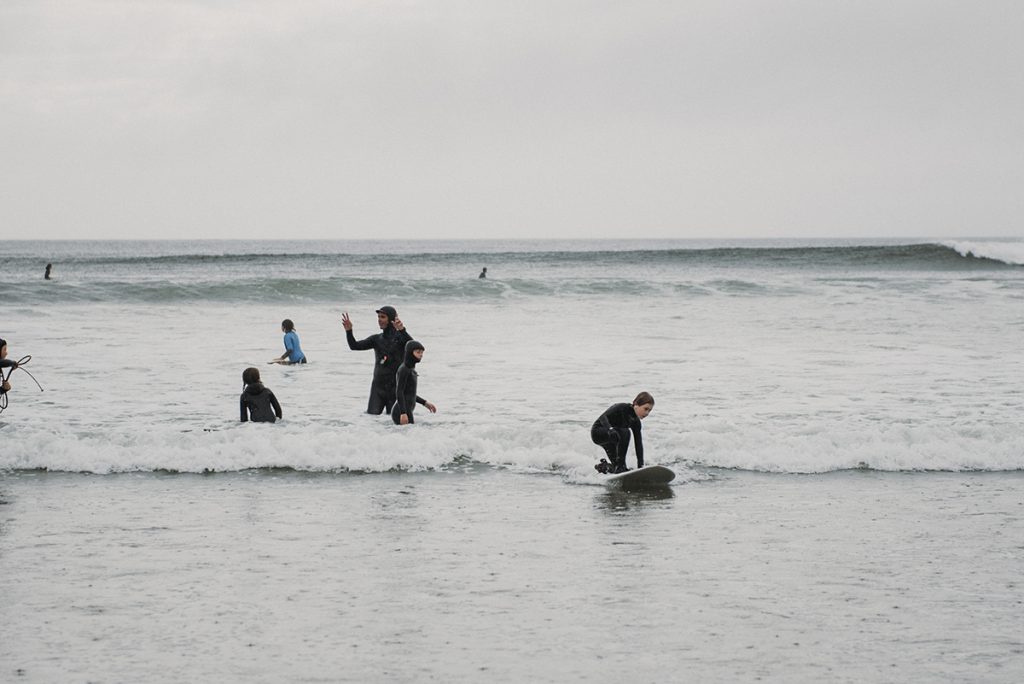 The weather on the day of the comp started out cold and damp, but got better as the day progressed.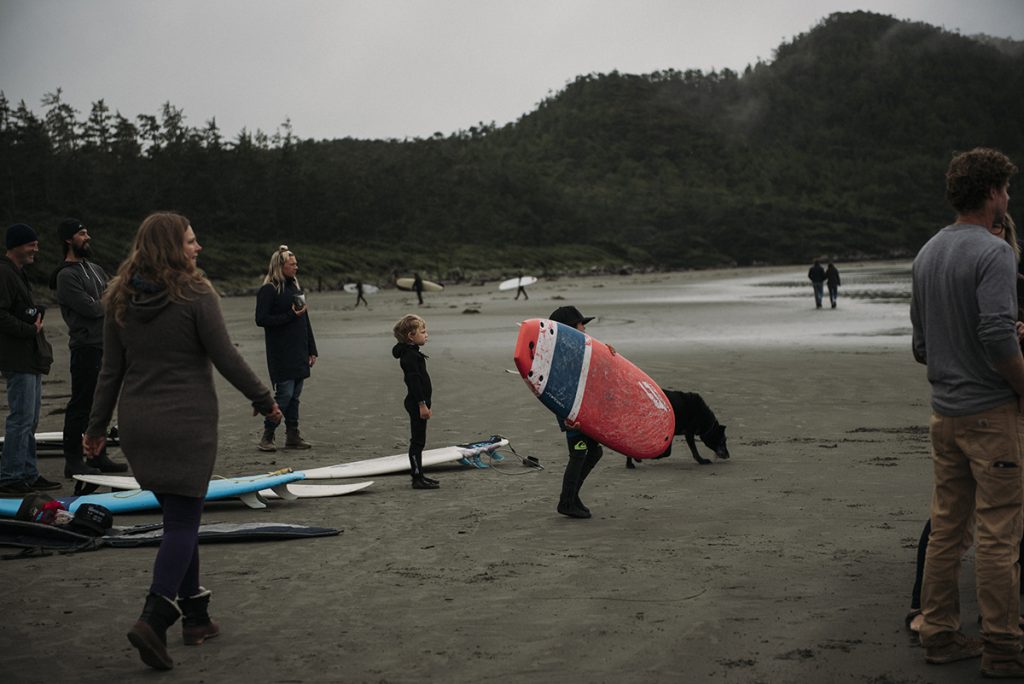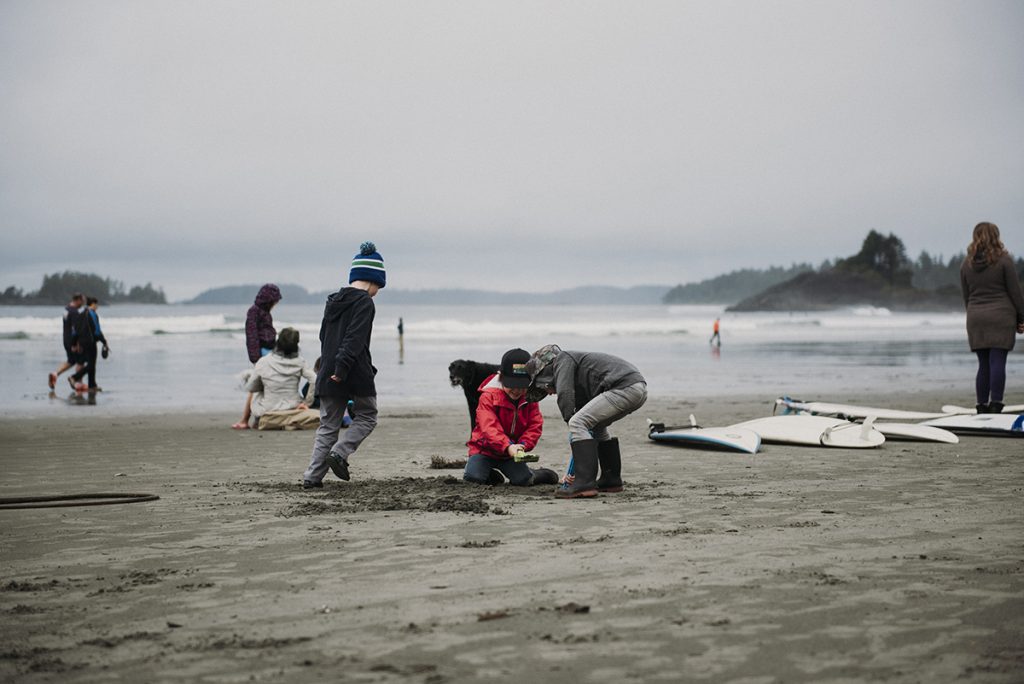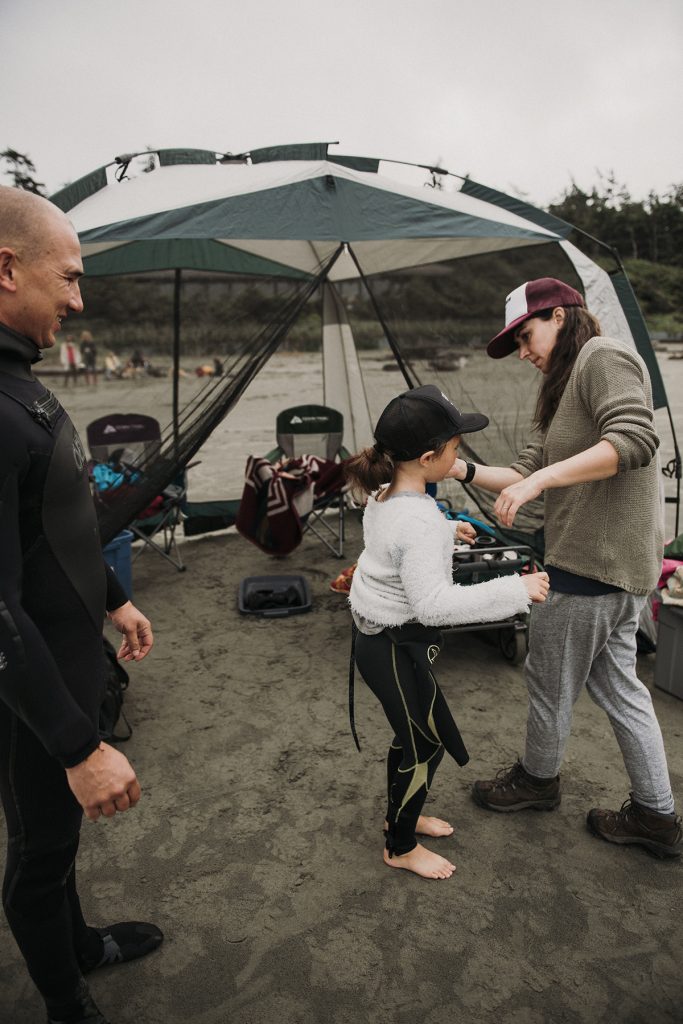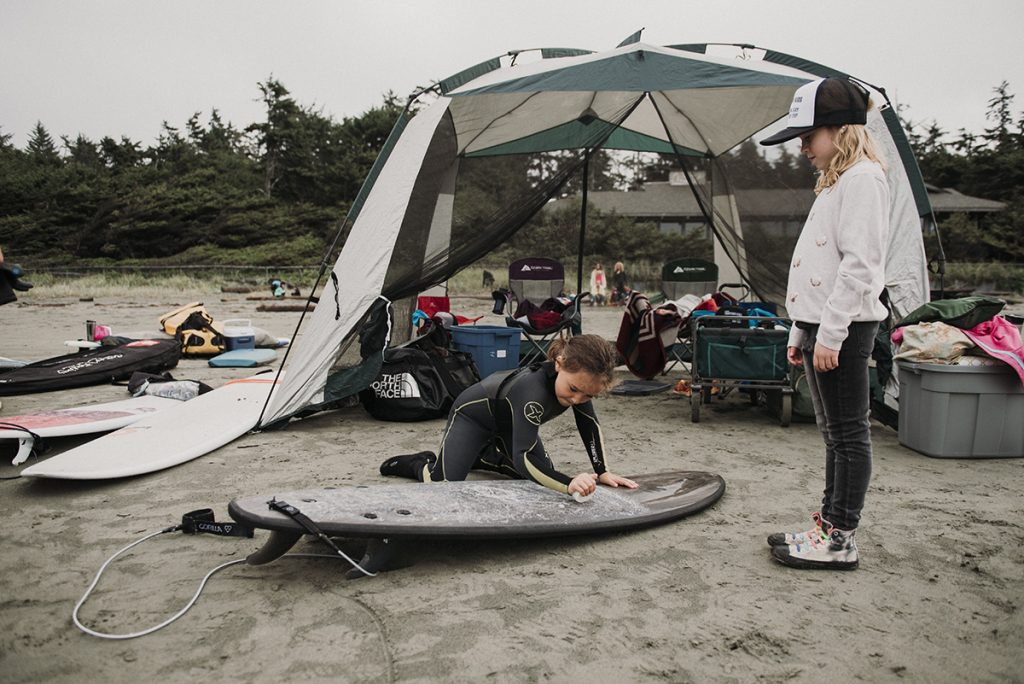 The secret to enjoying an all-day surf comp with a pile of kids is the same as any other sort of going-out with kids. Snacks, drinks, layers, and low expectations. A canvas wagon to pull along your lawn chairs, cooler, change(s) of clothes. Sunscreen, even if you don't think you'll need it.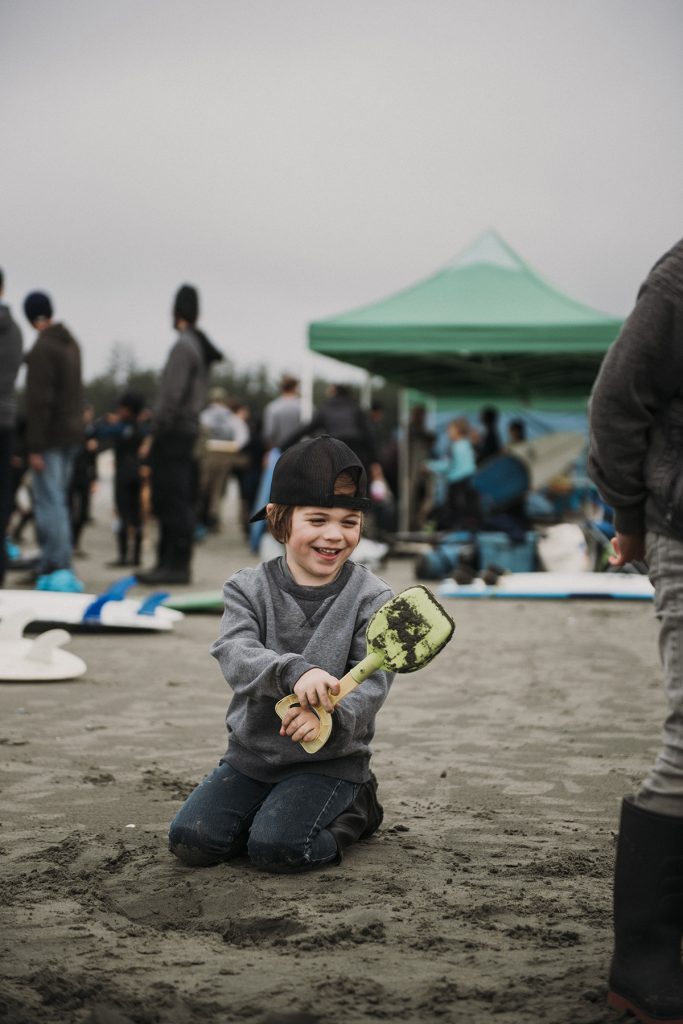 Beach toys.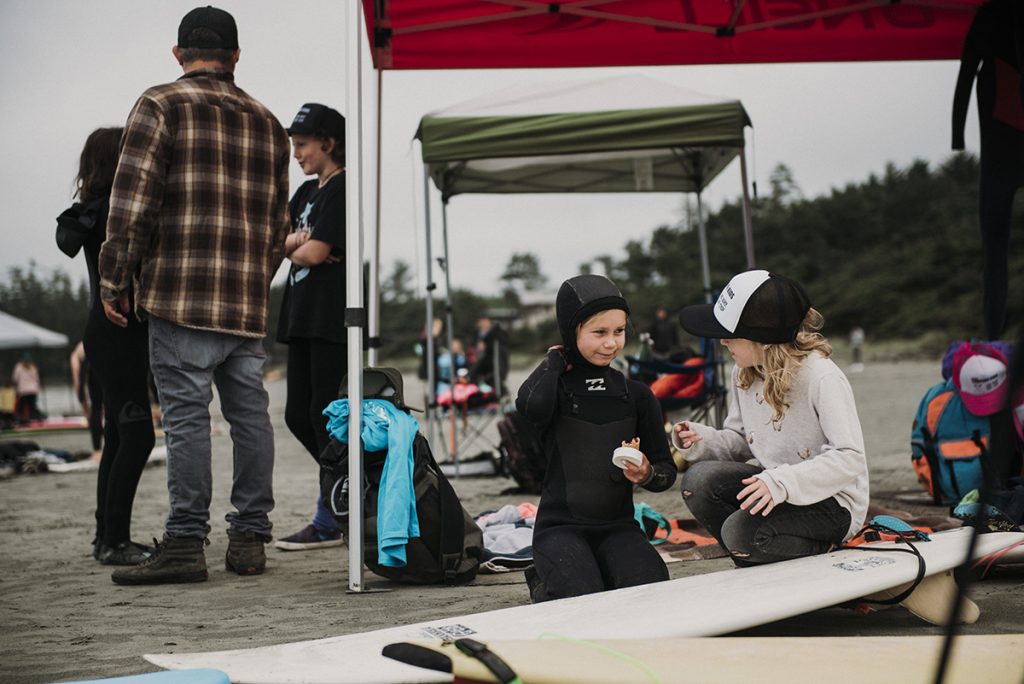 Oh, and friends, of course.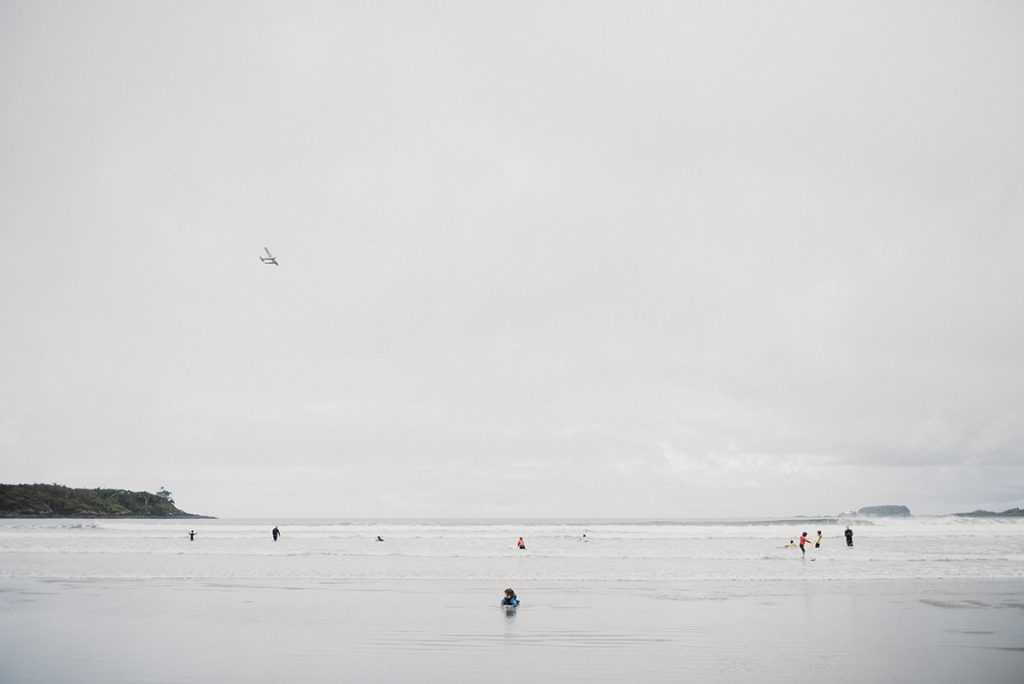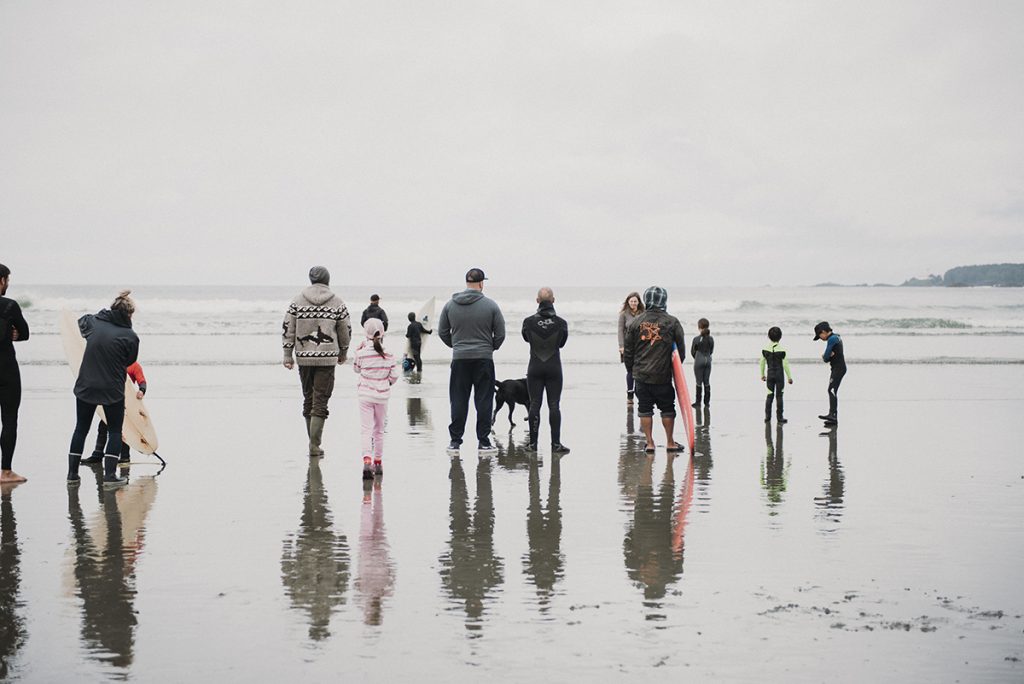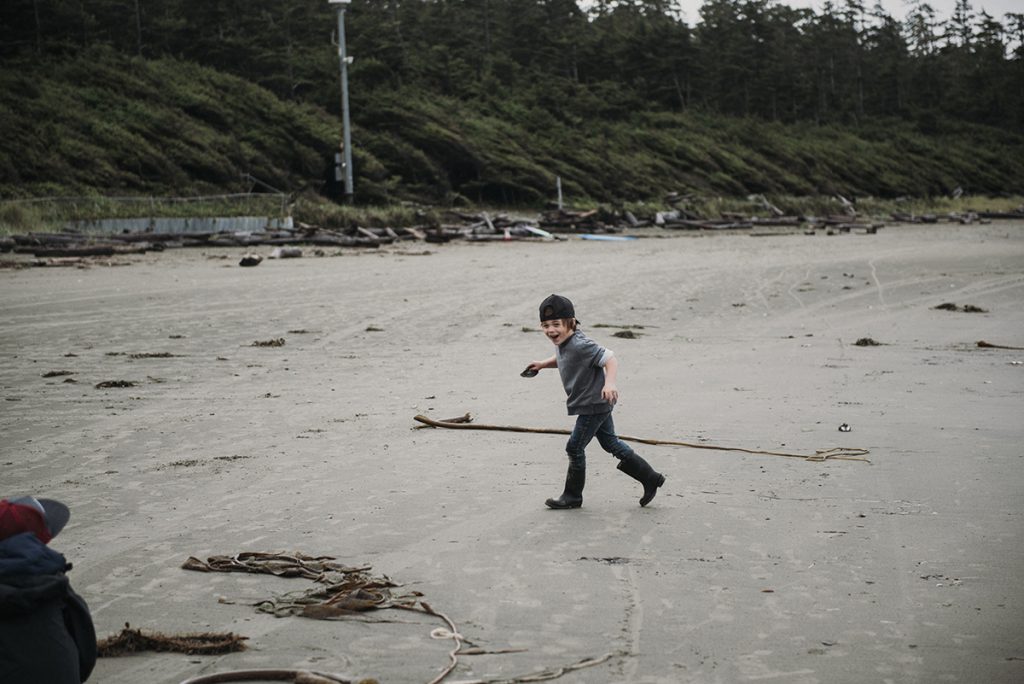 I can't begin to imagine how much work went into organizing this. I was SO impressed with everything. There were organized activities on the beach, swag for contestants, games, prizes (Seville came home with no fewer than three hats) and sand-covered children everywhere.
Sand. It was 2013 or 2014 when we first seriously began dreaming about moving out this way. I'd taken my for-work camera (Nikon D600 at the time, if I'm recalling correctly) with us on vacation. I remember messaging Marnie Recker, who we've hired several times for family photos, asking "how do you deal with sand in your equipment??" My camera and two lenses went straight from my suitcase (just kidding – I drag all my equipment carry-on) to McBain for an expensive cleaning. "Sand is inevitable", Marnie told me. You just learn to deal with it.
It's really the most valuable advice I could have gotten. Sand is so inevitable. Both my cameras are outfitted with silicon covers, which helps a bit, but the only real way to avoid destroying ones equipment is vigilance.
My car is another story though. My car is a SANDBOX most of the time. My kids are sand monsters. Sand, sand, sand. You make peace with all the sand. And you vacuum a lot.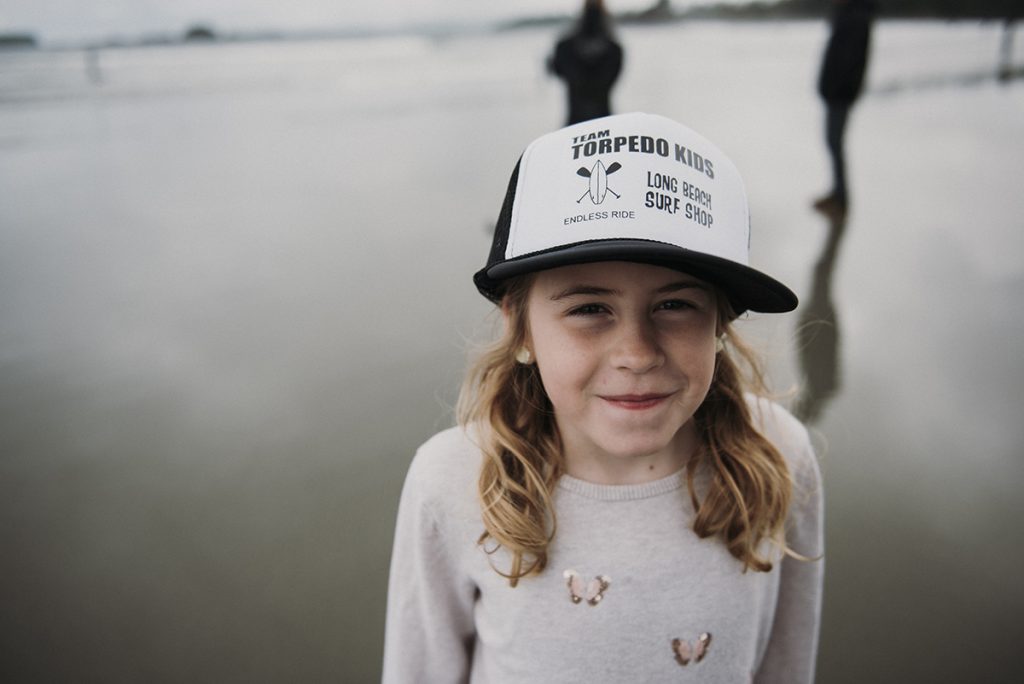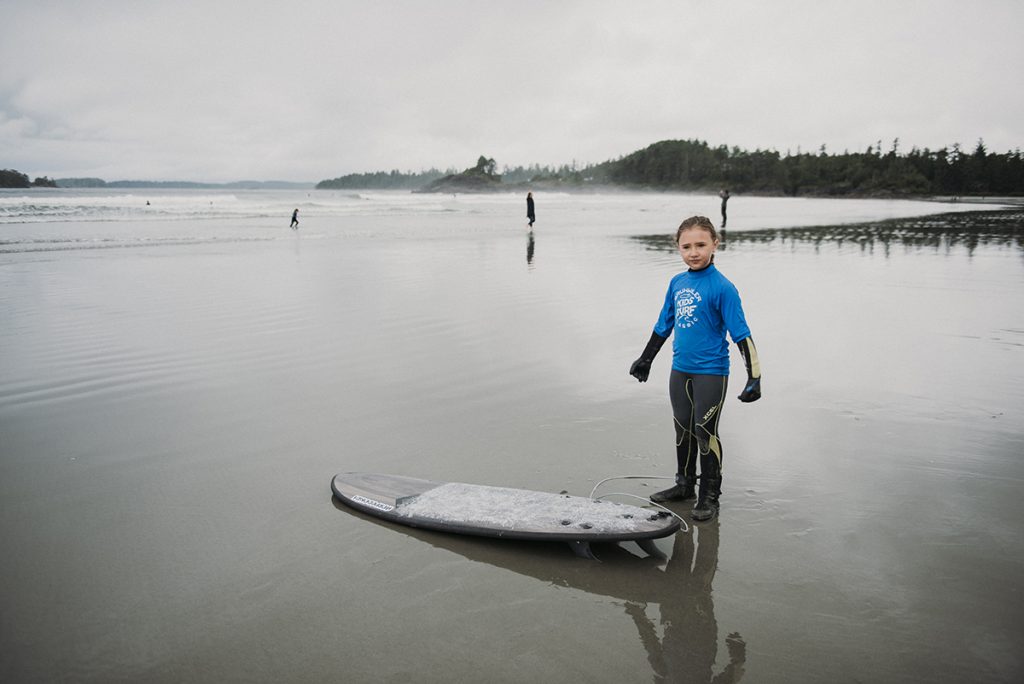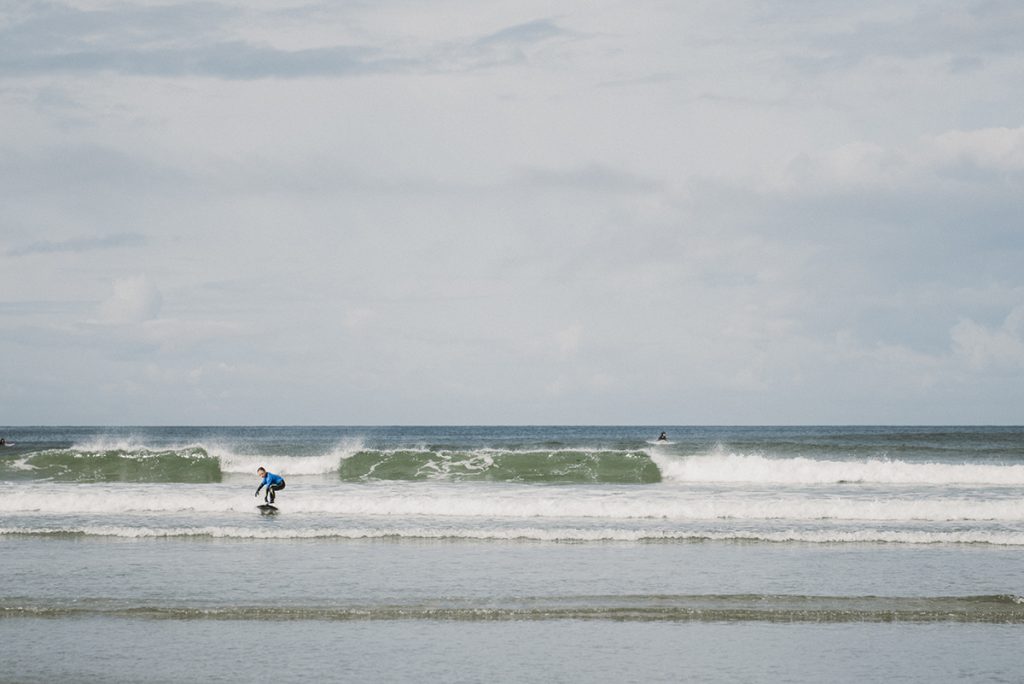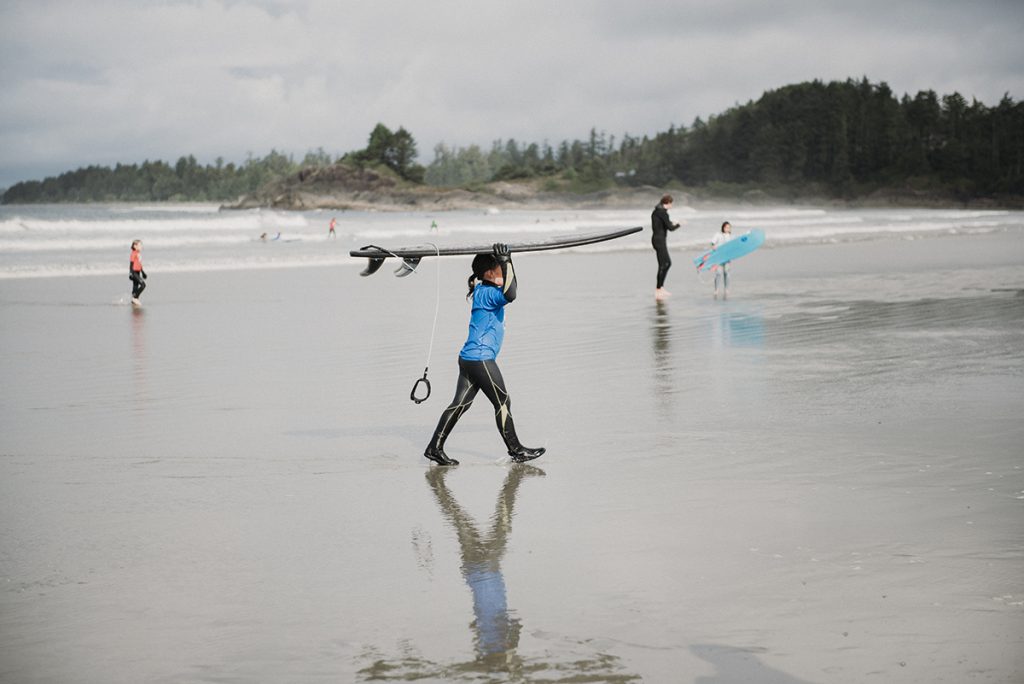 I was impressed with the competitors as well. It's a small community out here: Tofino and Ucluelet each boast under 2000 year-round residents – when it comes down to it, they are small towns. And you could feel that in the sense of community, the way people socialized.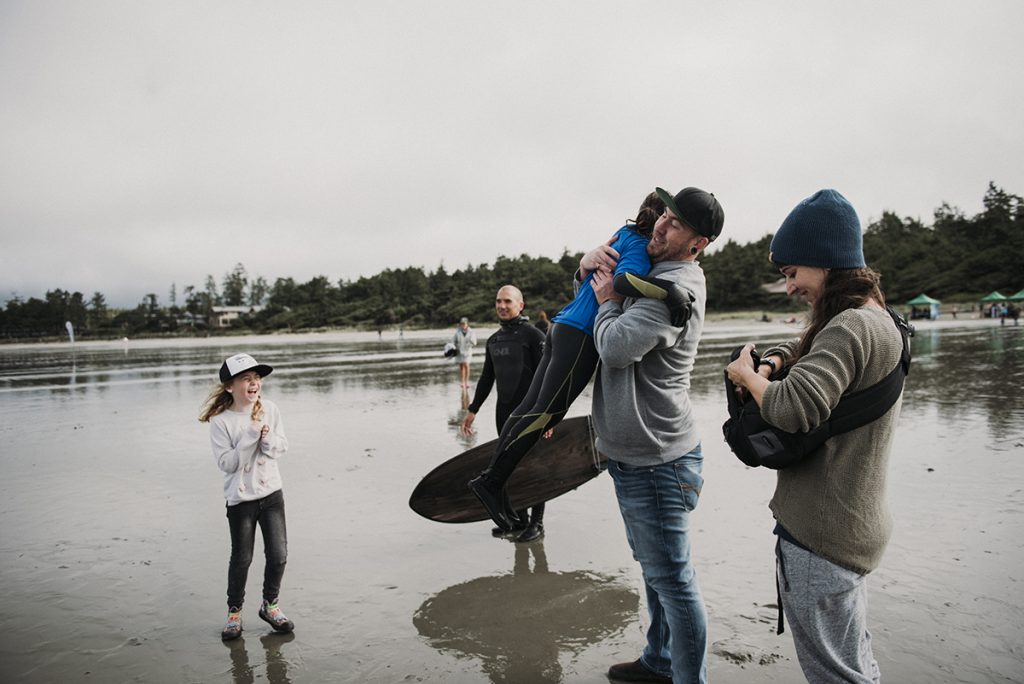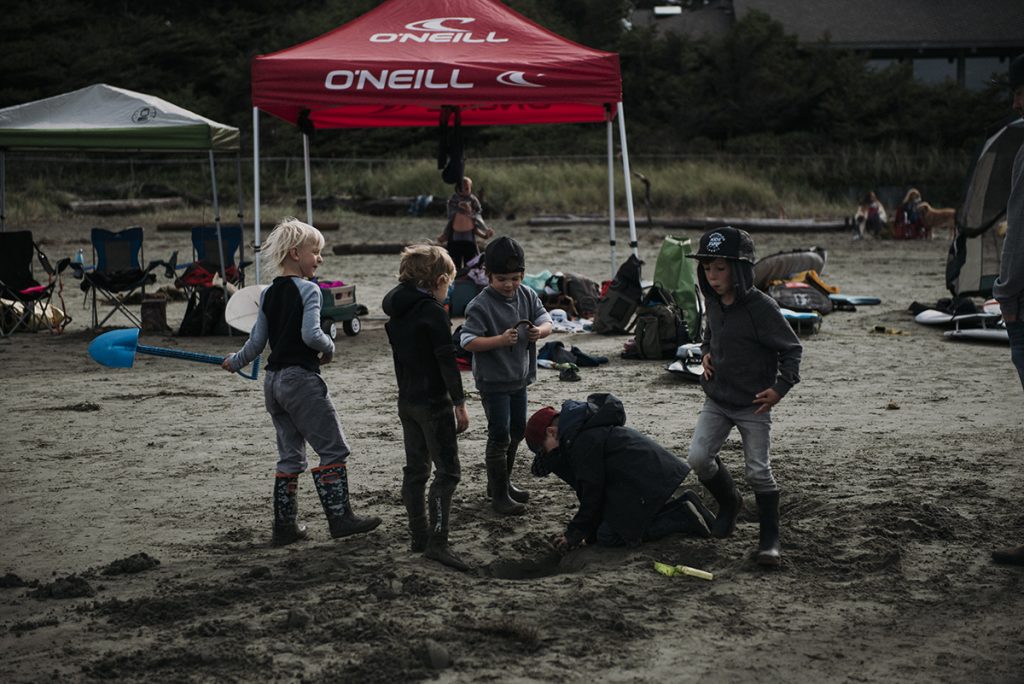 The rat pack of non-competing small boys was somewhat more reminiscent of the favela scenes in City of God, but that's them every time they get together.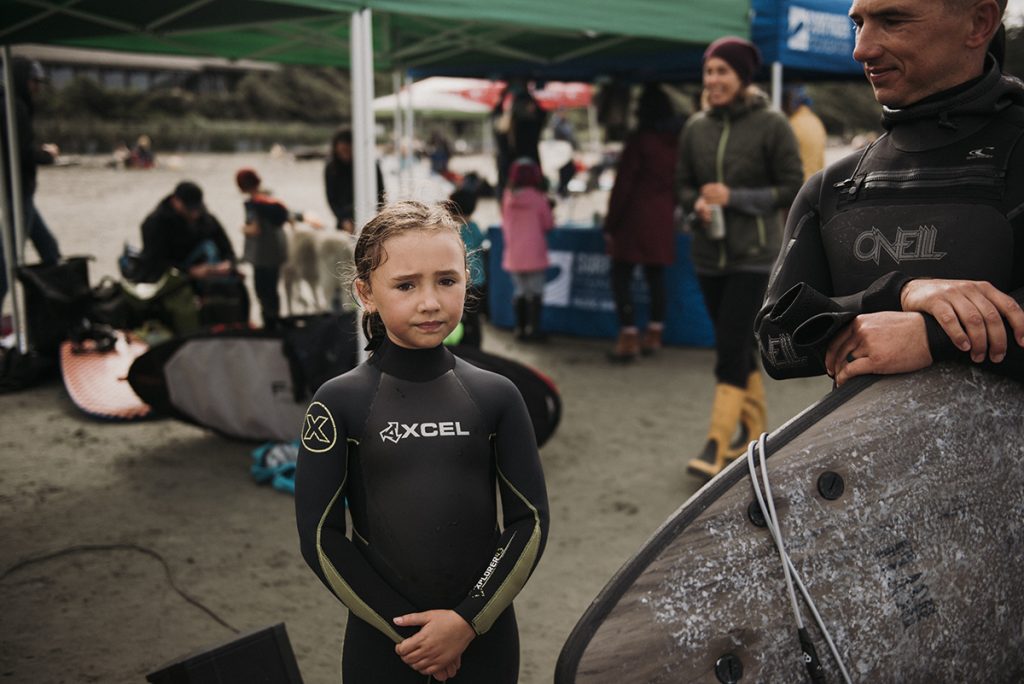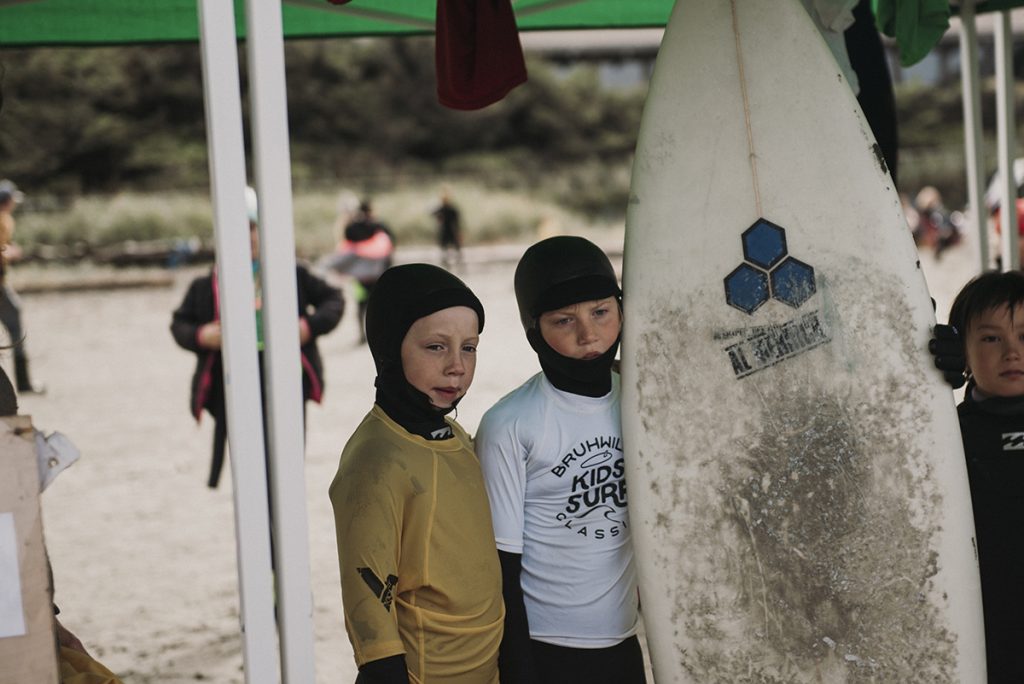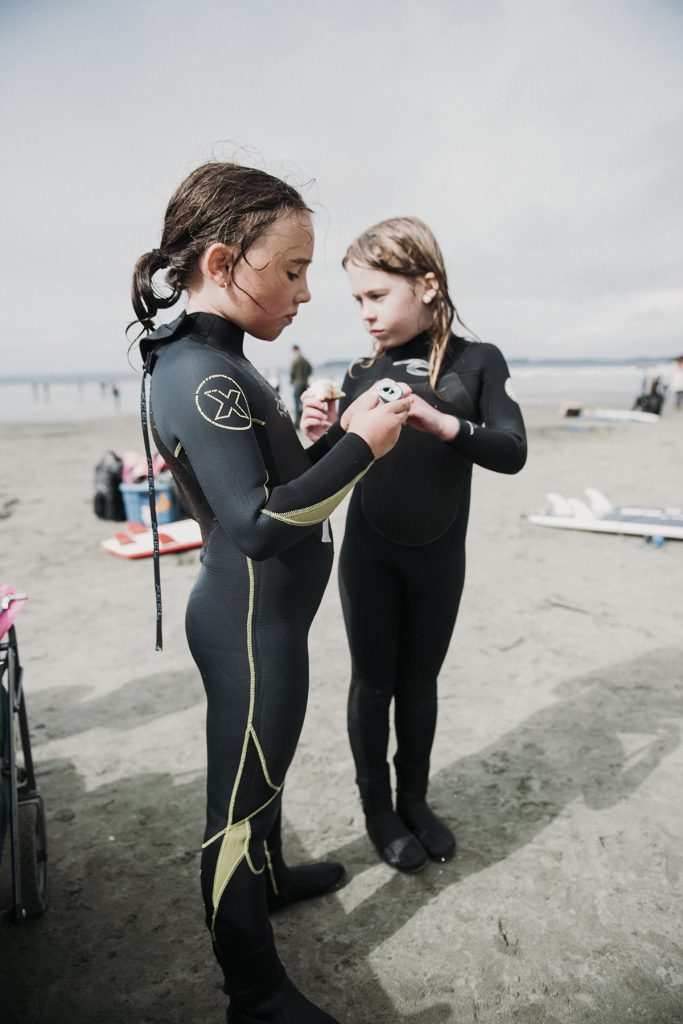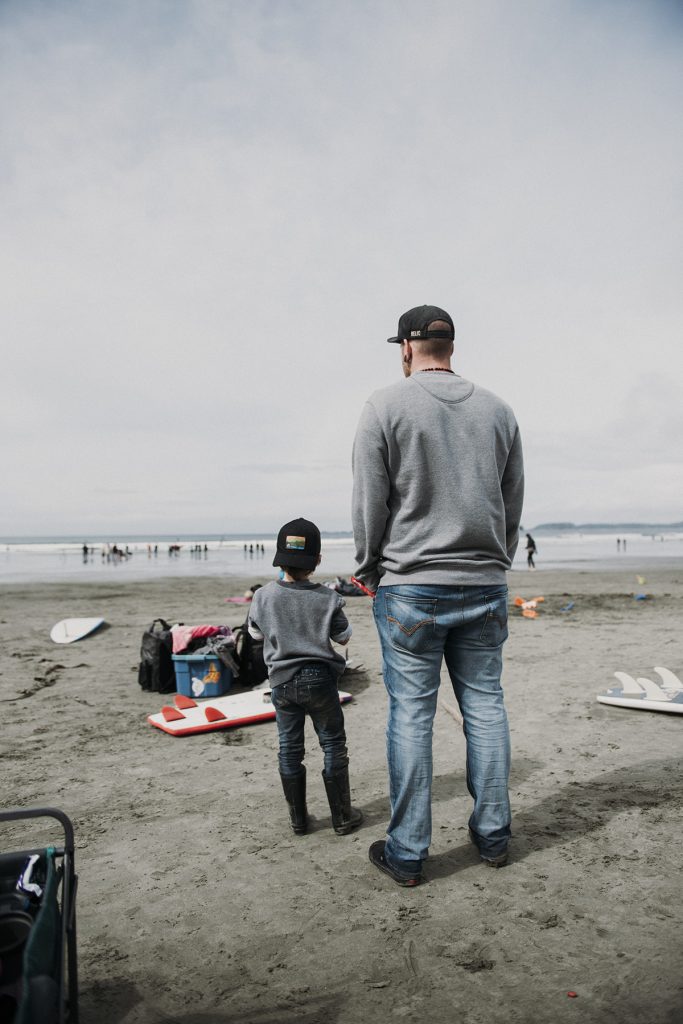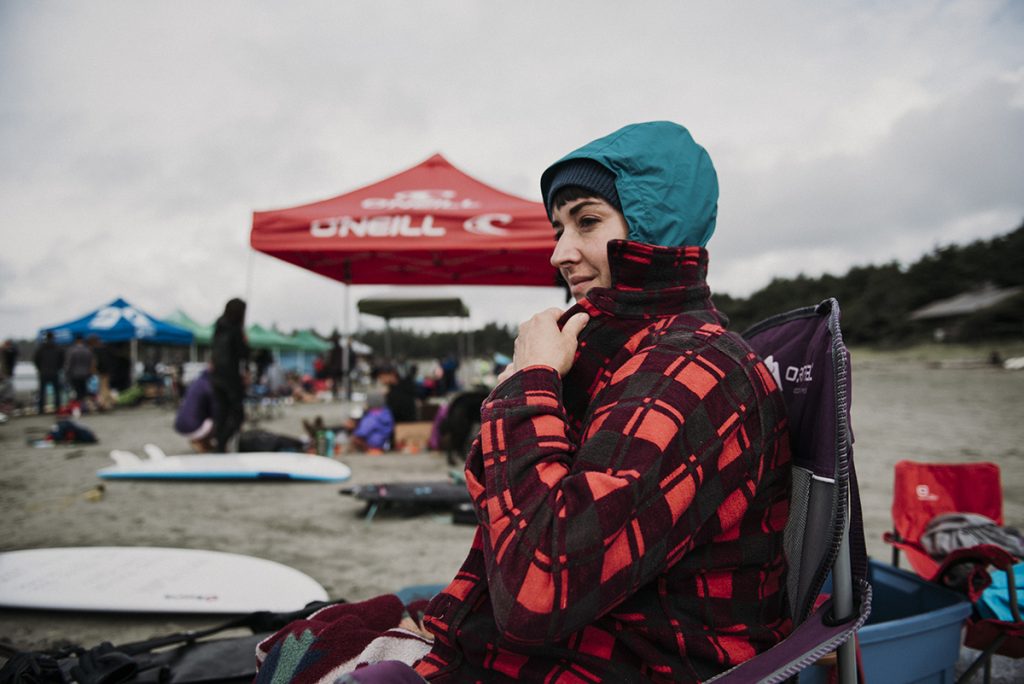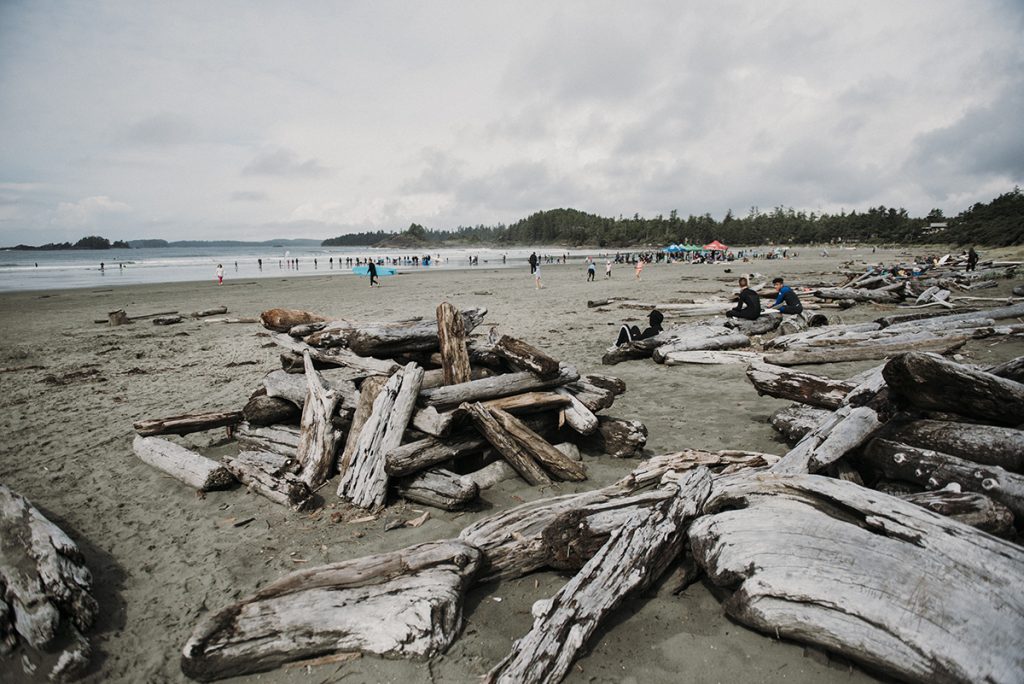 As you can see, this event was well attended.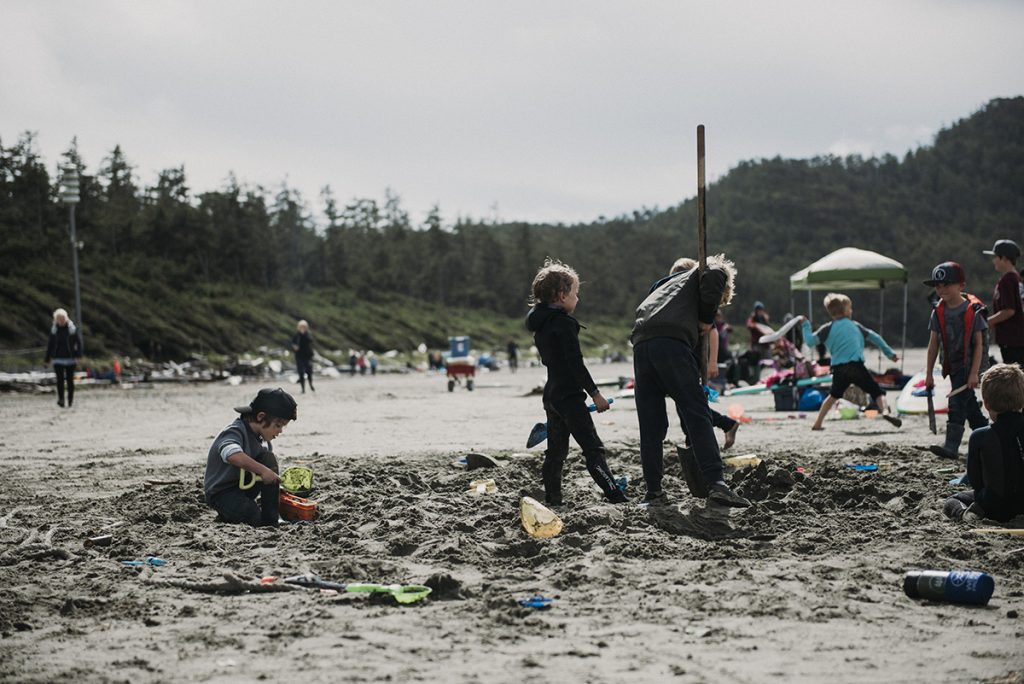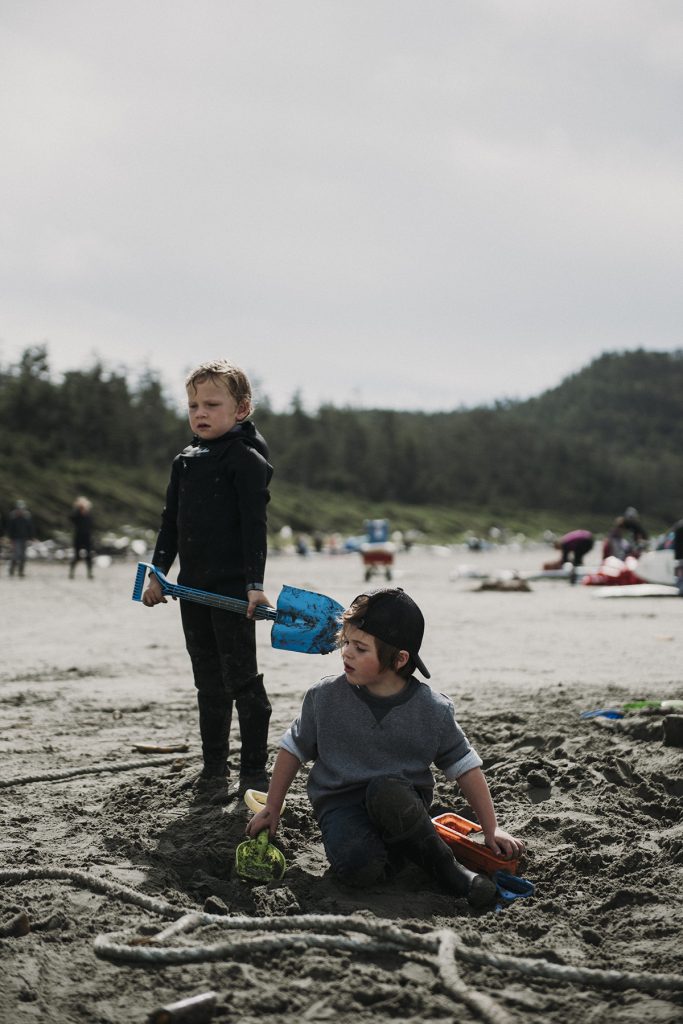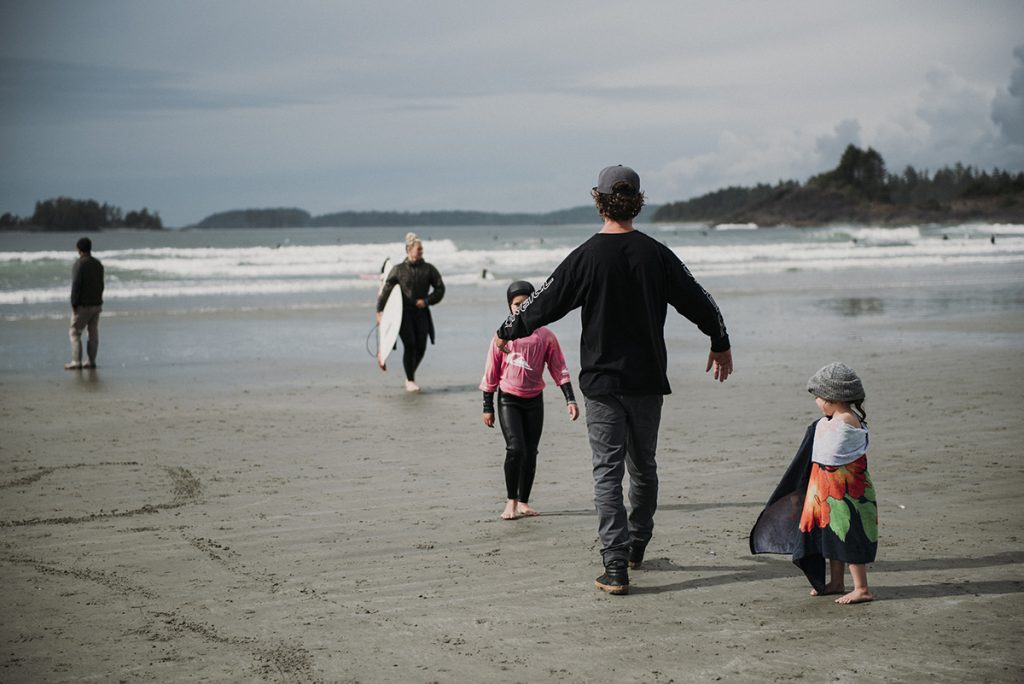 All right, here's her moment. Seville registered in the "expression session" portion of the day, which is non-competitive and SO perfect for a first-timer. She surfed beautifully.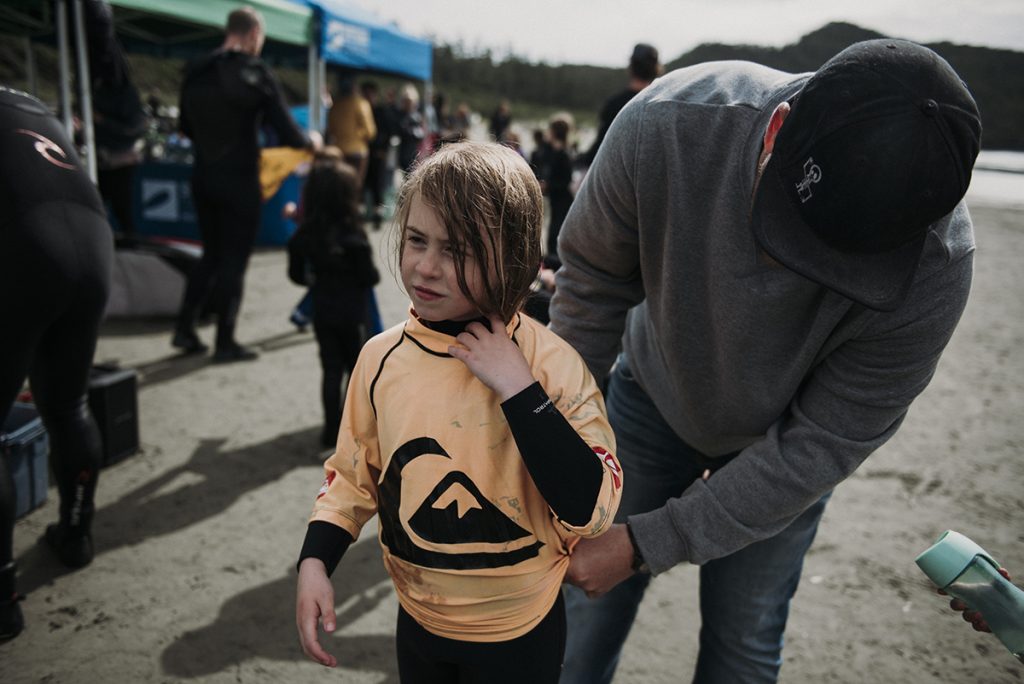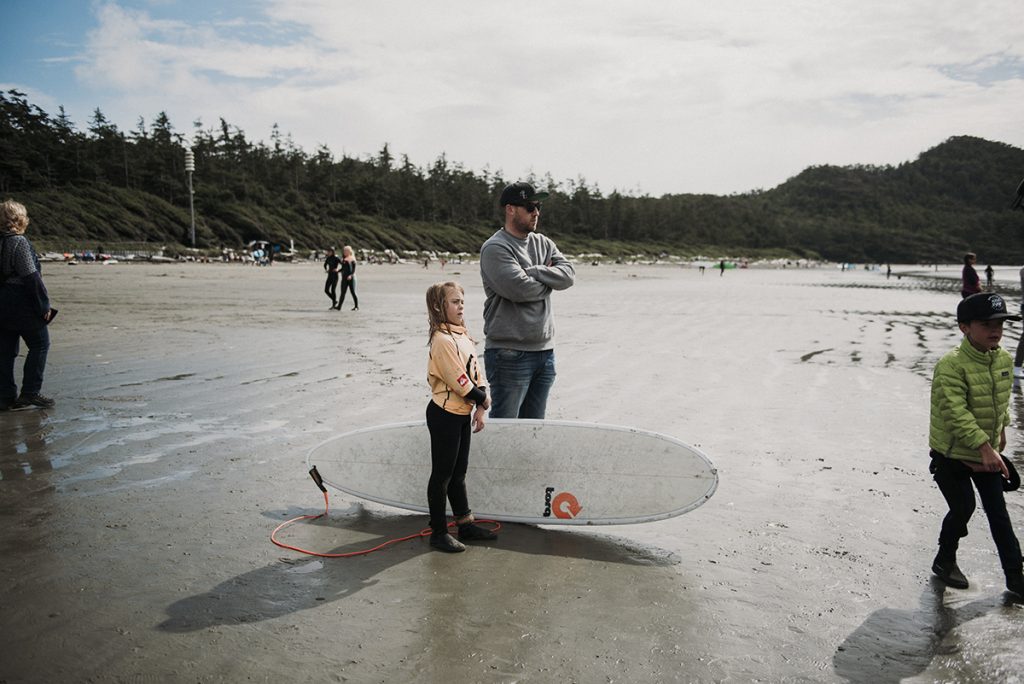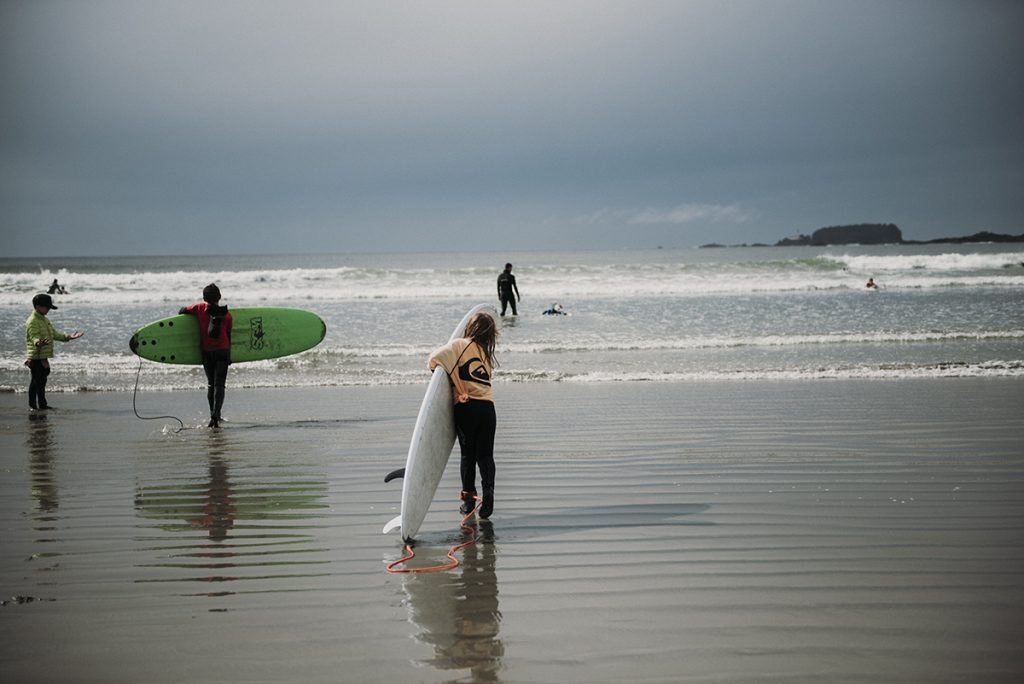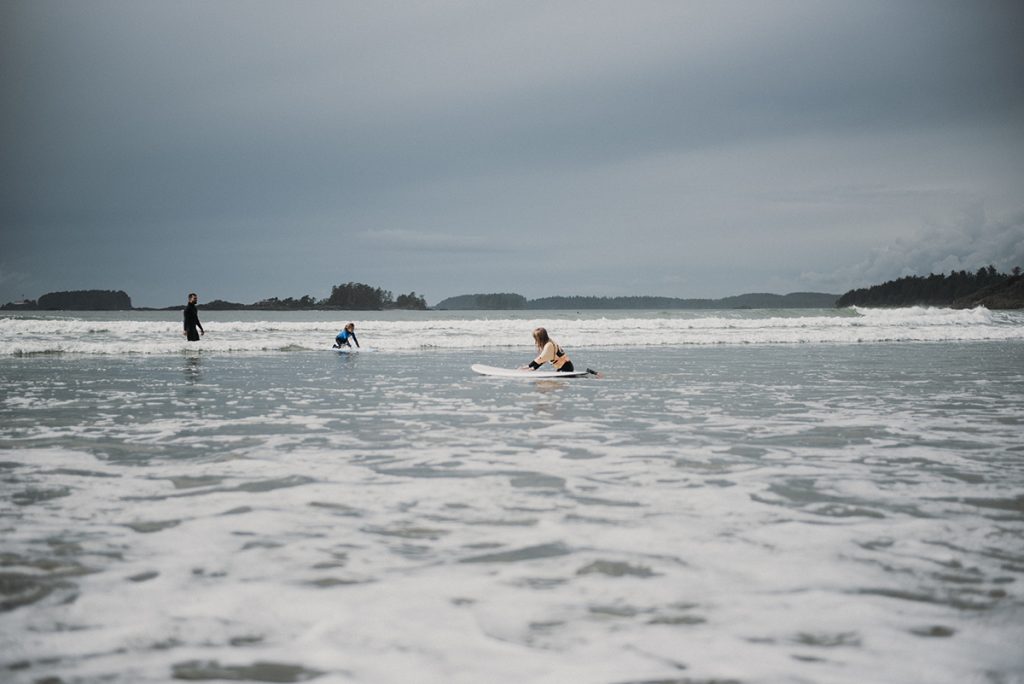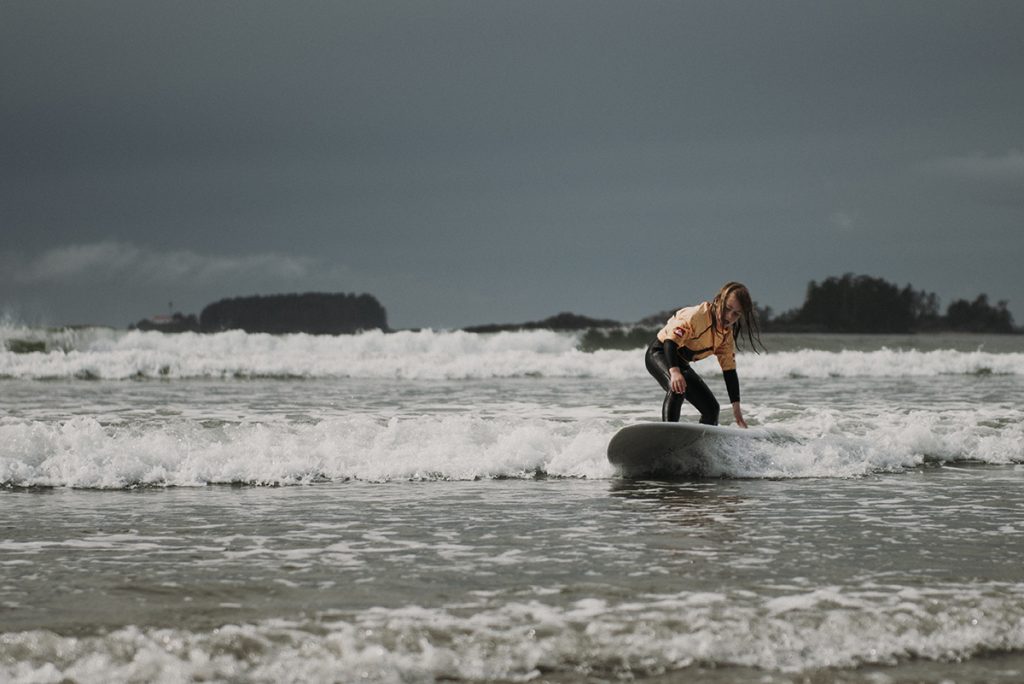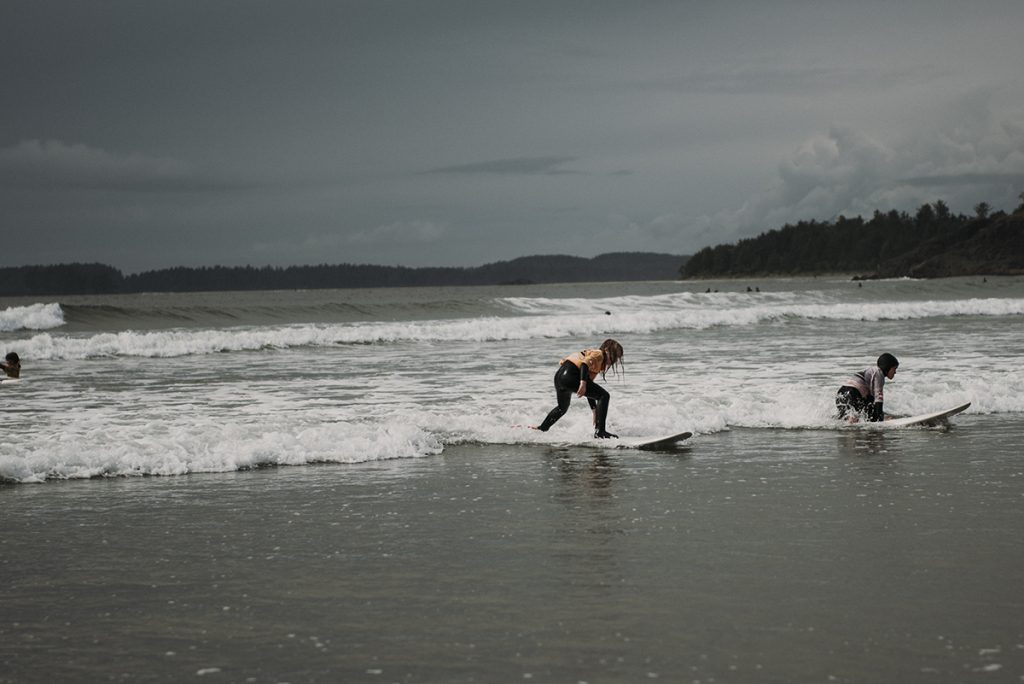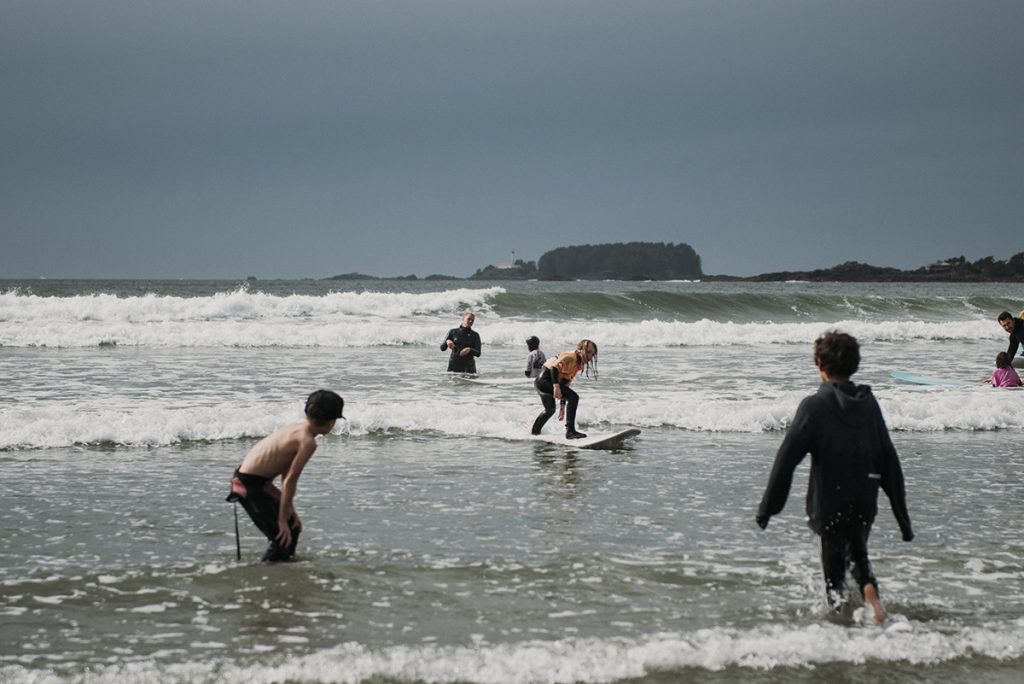 I'm so proud of this child.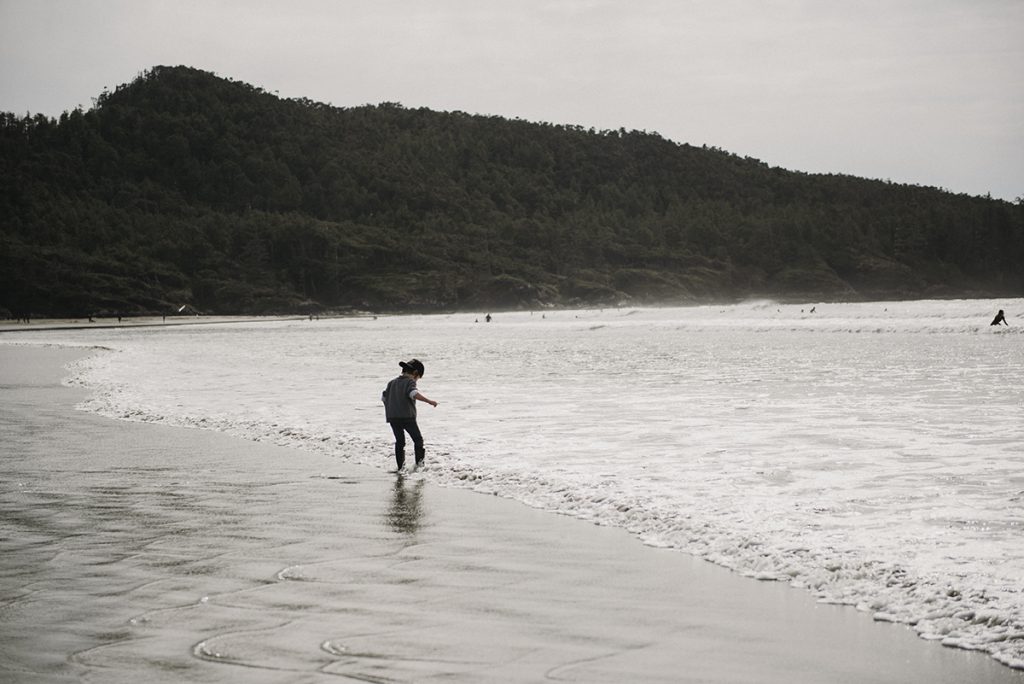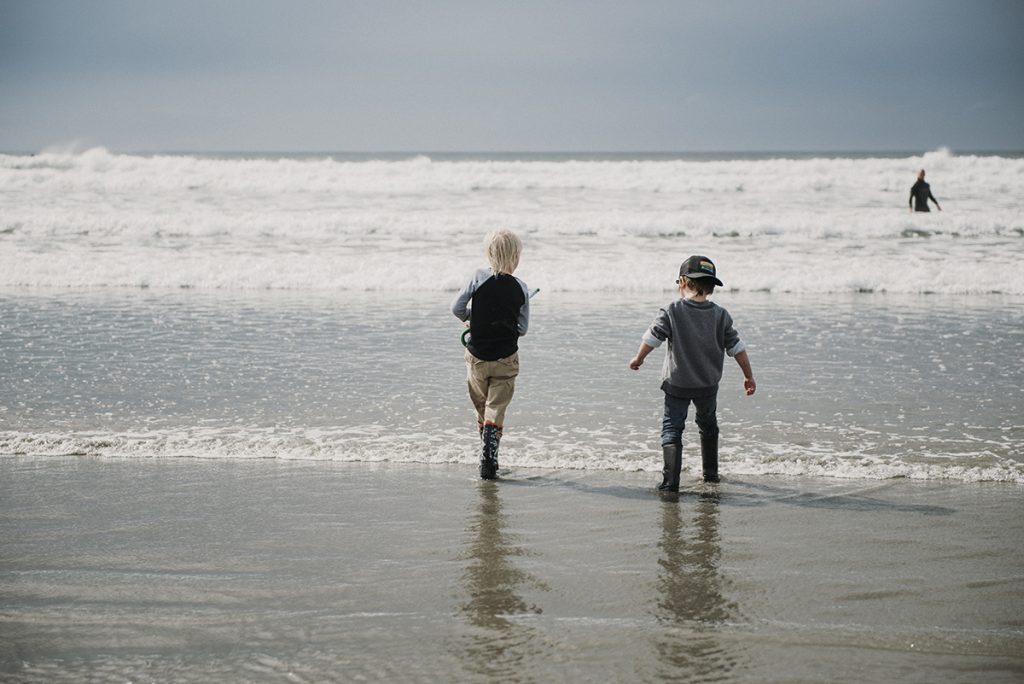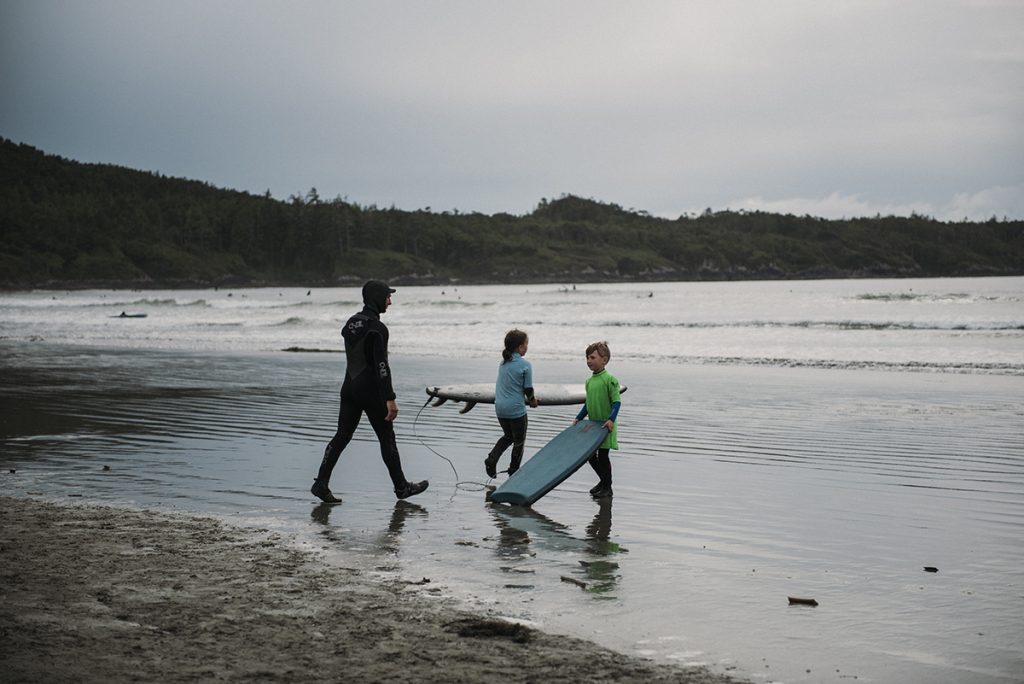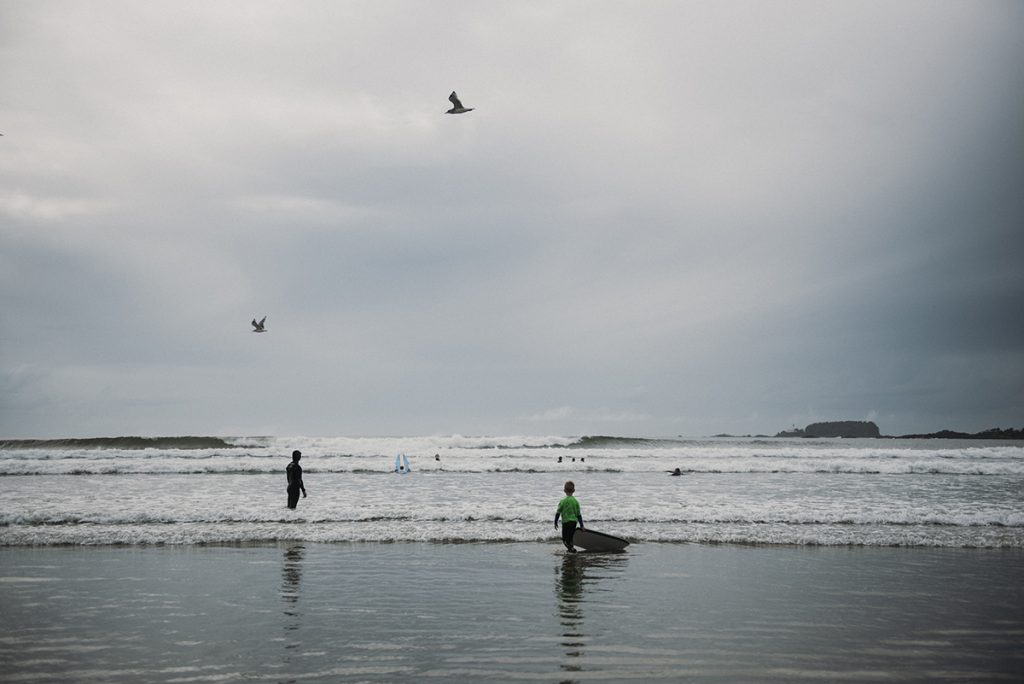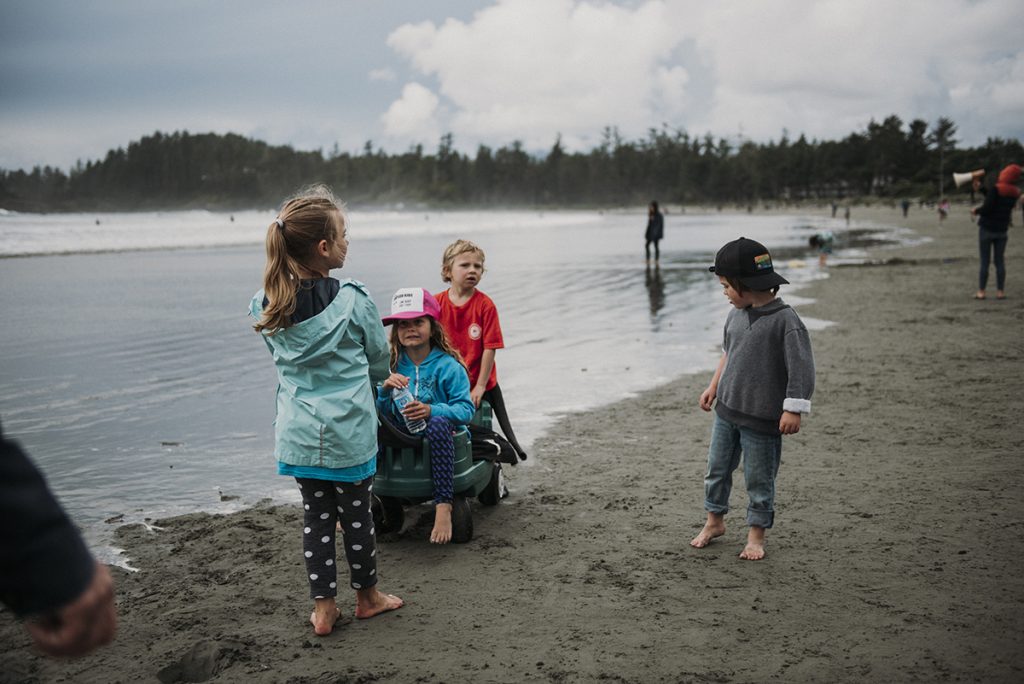 I love the place I live. It's not just the scenery – it's the community.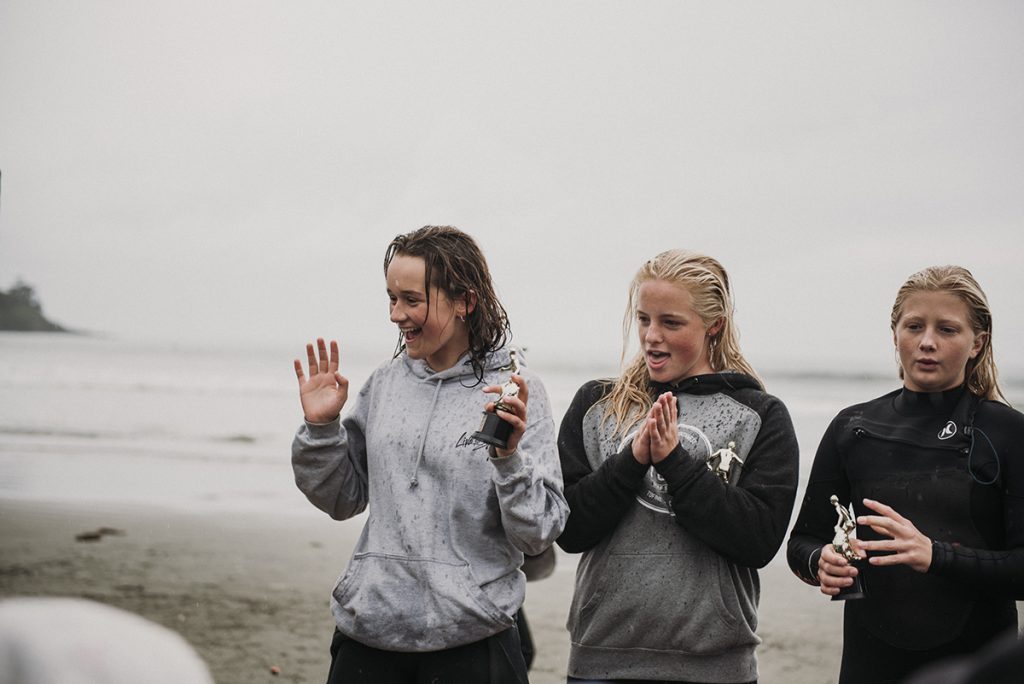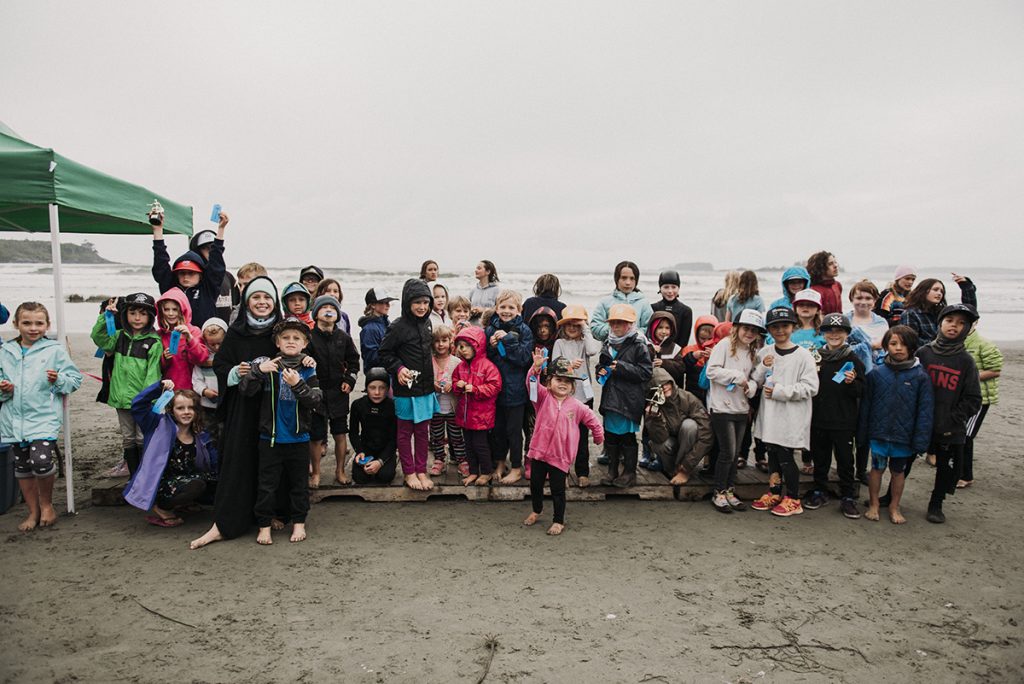 ---
---
You might also like
---