Last night my husband and I bundled our two kids into head-to-toe rain gear and headed down to the dock to watch the boats all decked out in Christmas lights for the annual Sail Past. It's a beautiful sight, although this year was a little light on the vessels because of the pouring rain. It's always good to see our friends at Cameron Ocean Adventures and Subtidal Adventures perform impressive nautical maneuvers in the harbour.
So this morning my kids were tired and cranky and I couldn't wait to get them out the door so I could revisit this lovely extended family session last July.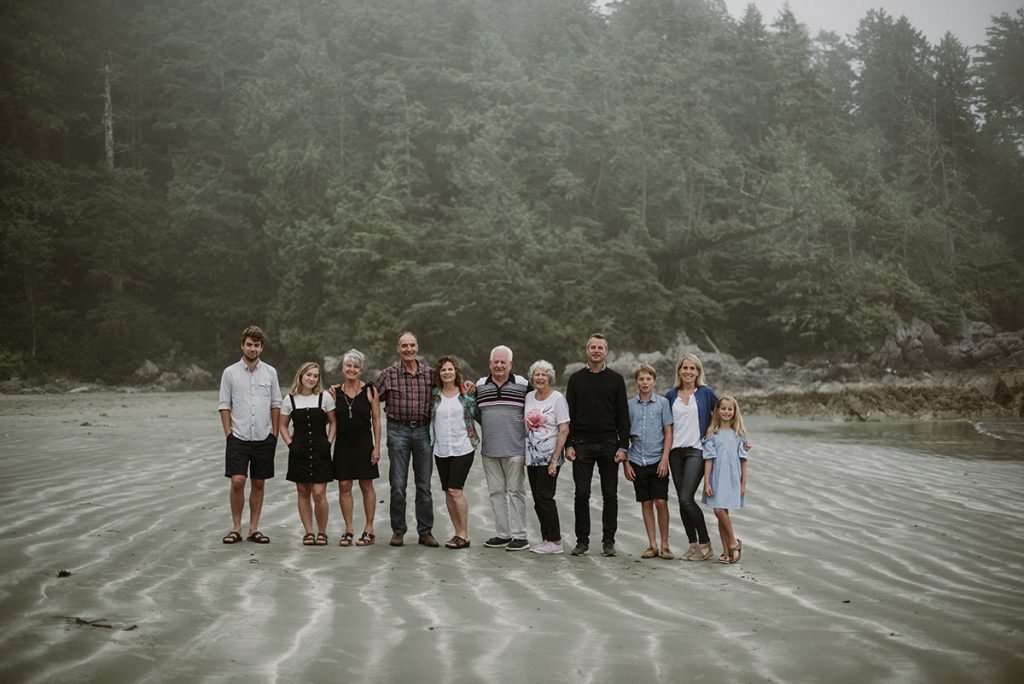 We had a foggy summer. As I'm originally from Alberta where humidity is scarce, fog seems – still – like a treat and something special. The weather here can change so suddenly that it'll make your head spin – in a matter of minutes a bright and sunny day can be replaced by a wall of fog, and some days it lingers, threatening, on the horizon all day, only to roll in and obliterate the sunset.
Do I love fog more than sunsets? That's hard to say.
Photographically speaking, I find foggy days absolutely beautiful, and the pure essence of Tofino.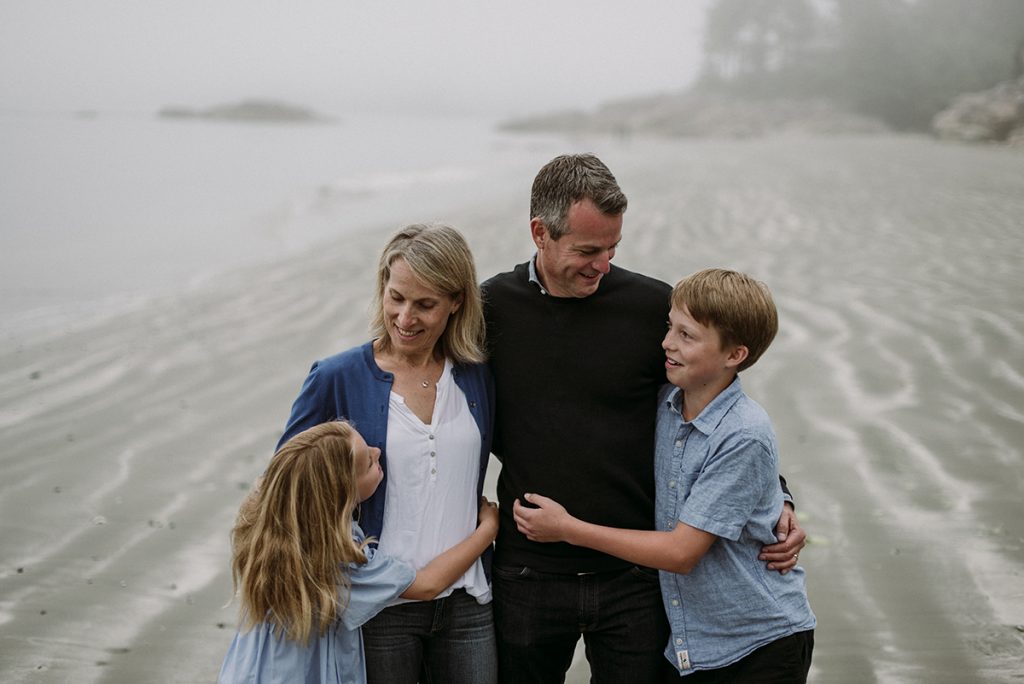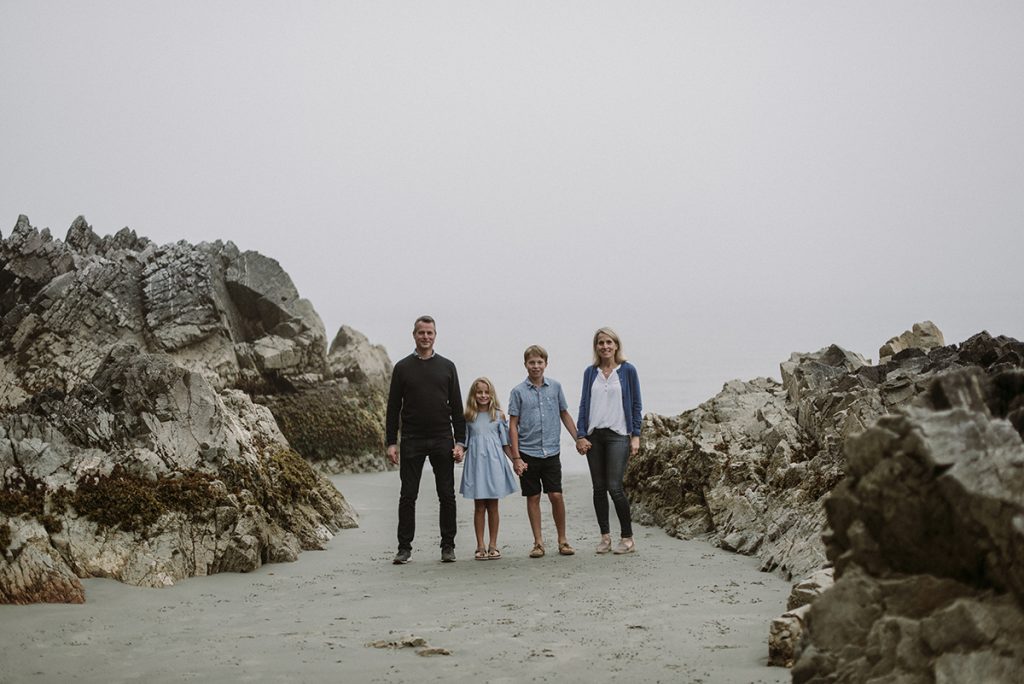 Extended family photos are inevitably chaotic and fun. I've been a professional photographer for more than 8 years now, and a mom for more than 9, so I've been on both sides of this. There are two secrets to successful family photos:
make sure everyone is fed and comfortable.
roll with the punches.
Actually, if you have a child under the age of 5 or someone who is not particularly keen on the whole family photo ordeal, there's a third:
bribes
Bribes were not necessary on the Lavoie family's shoot though – they were all having a blast.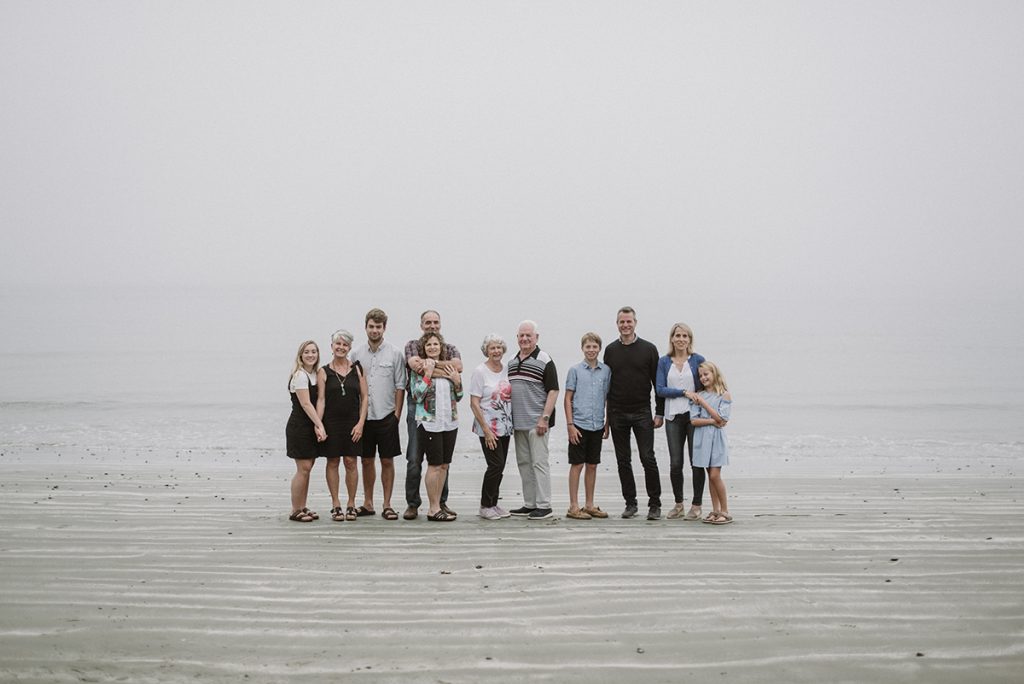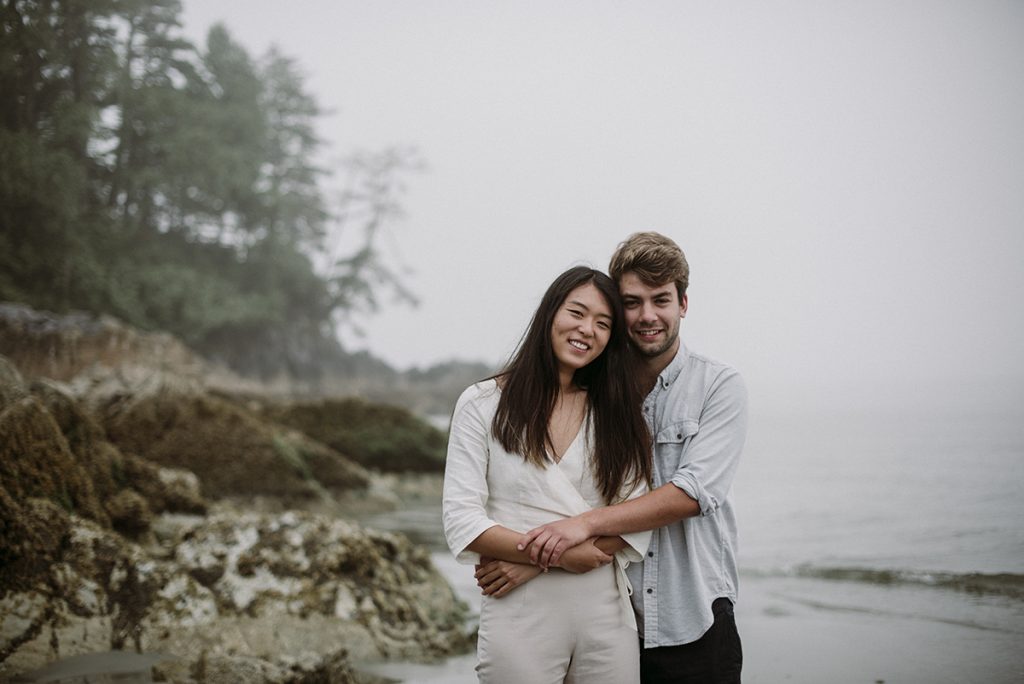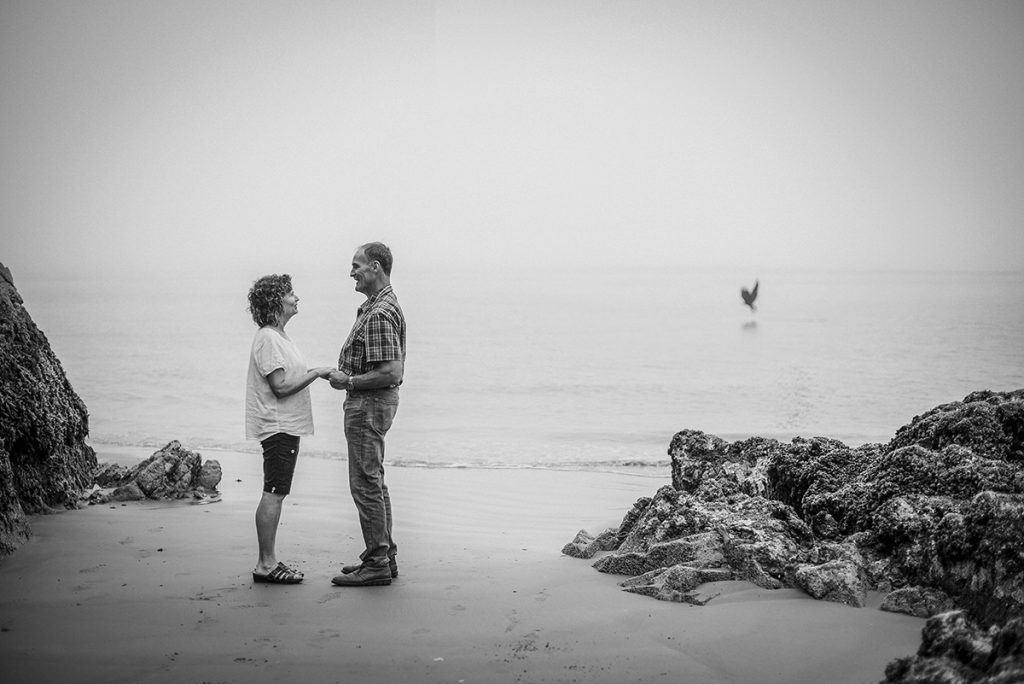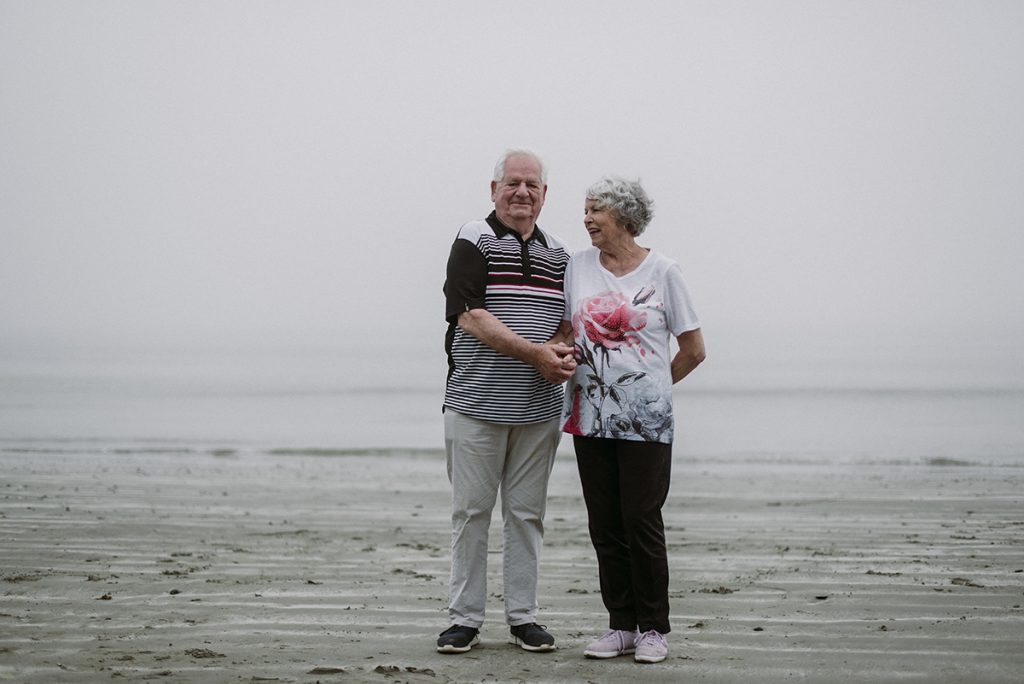 When the grandparents comment "we've never had a photo shoot before. Will you take more pictures of us?" you answer HECK YES and go to town.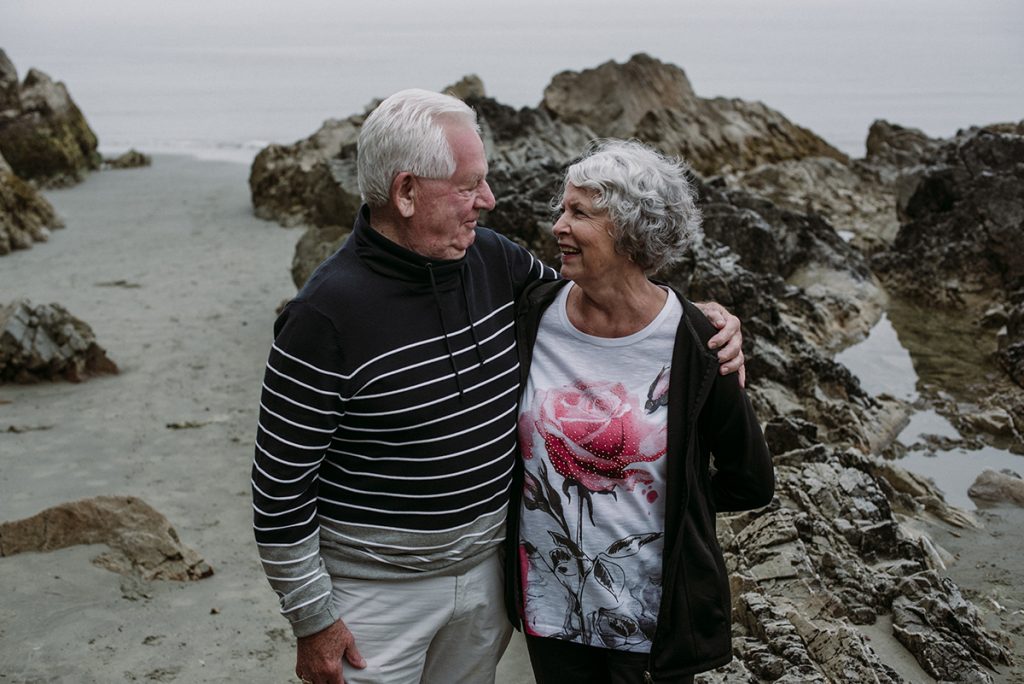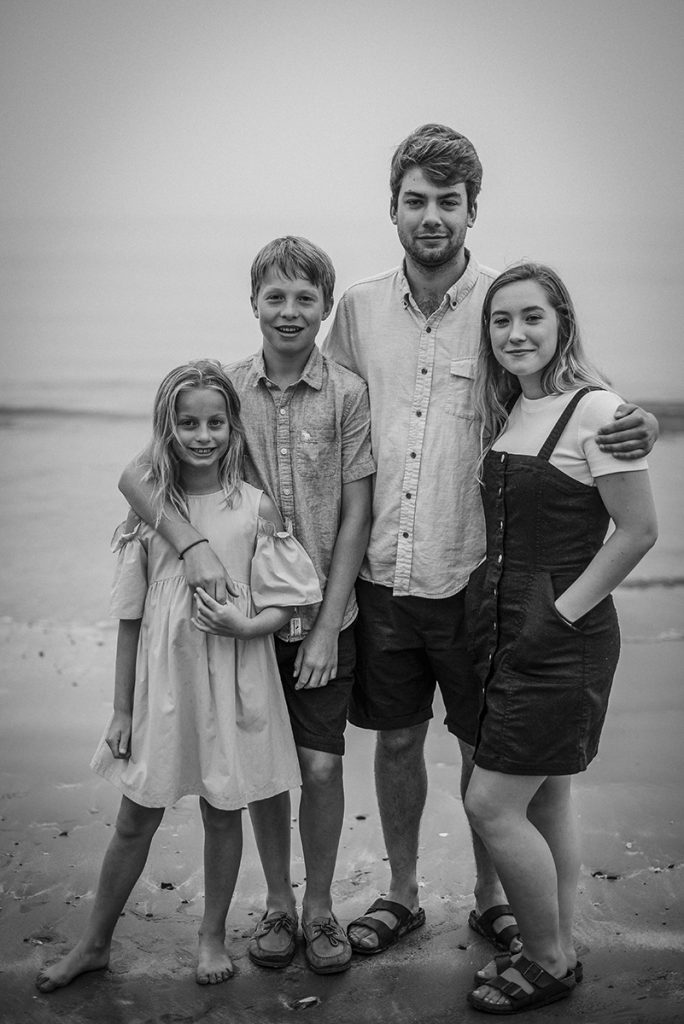 Ok so the downside of fog is that within an hour everyone's hair might be less-than-perfect. But this is the west coast. Before my family and I moved here, we'd visit every year, and most times we'd arrange family photos. There's nothing better than, in the dead of winter, looking up at a photo of your family with toes in the sand, wind in the hair and happy.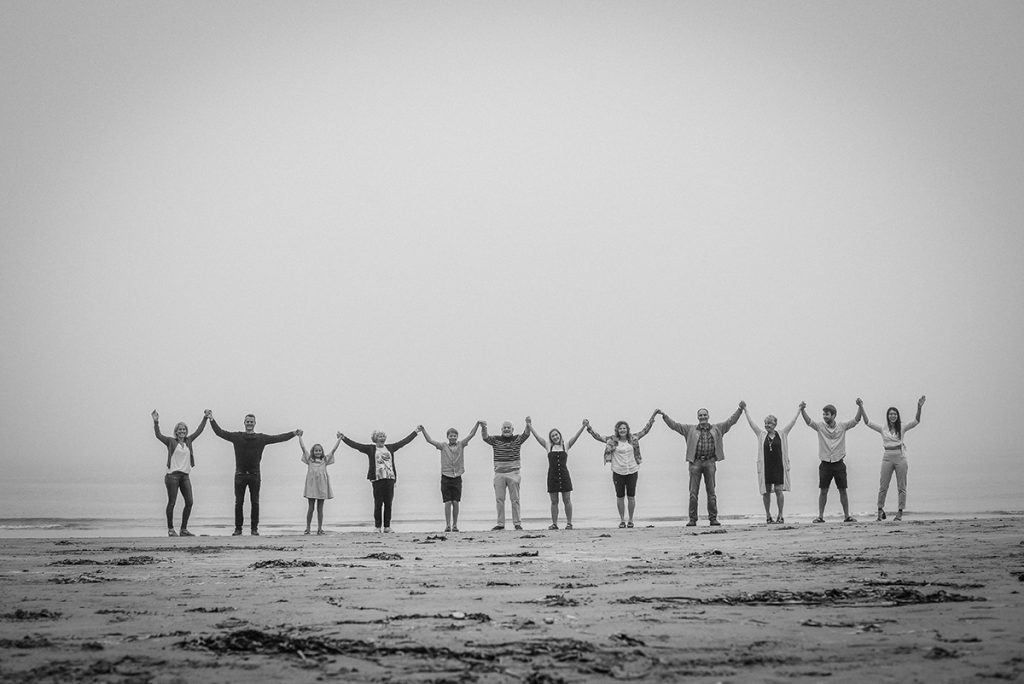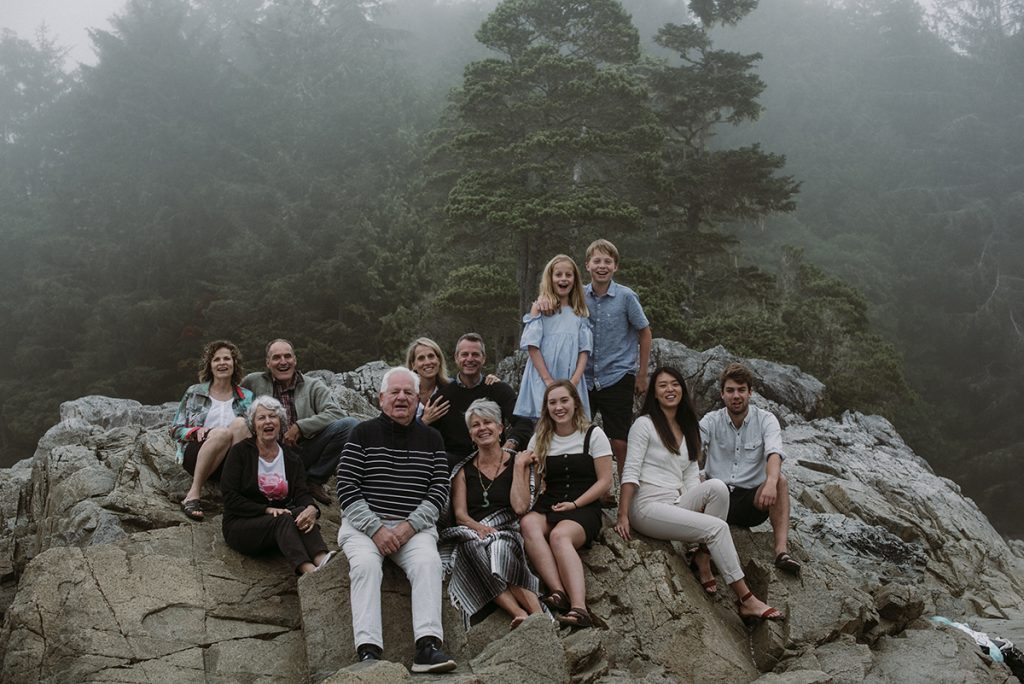 2019 is booking up by the day, so if you're coming for a visit, get in touch.
Jen
---