I like people. I'm interested in stories and connections, and the fact that being a photographer allows me the privilege to get a glimpse inside peoples' lives is something I greatly appreciate. It's an honour to be invited into someone's most important day, or to create art out of the chaos of a family.
When Terri contacted me about photographing her November vow renewal, I was doubly honoured – Terri is also a photographer, and I'm flattered that she chose me. They were booked at Cox Bay Beach Resort, where my husband and I said our own vows just six years ago, and it was my first time back since the week we spent lounging in their gorgeous suites. 
Tofino's beaches blow the mind. I love meeting people who have come to visit for the first time – they take your breath away. Cox Bay is a place that means a lot to many people. It's the beach of my childhood; every year, my family took two weeks to drive from Edmonton to Vancouver Island, hoping to luck out and get a tent site at Green Point in the national park, but pretty much never succeeding (I seem recall that we snagged a spot only once) and ending up at the now-defunct Pacific Rim Resort on Cox Bay, which to me was most definitely better. 
Terri and Keir could not have picked a better place to renew their vows, nor could they have chosen a more beautiful evening to do it.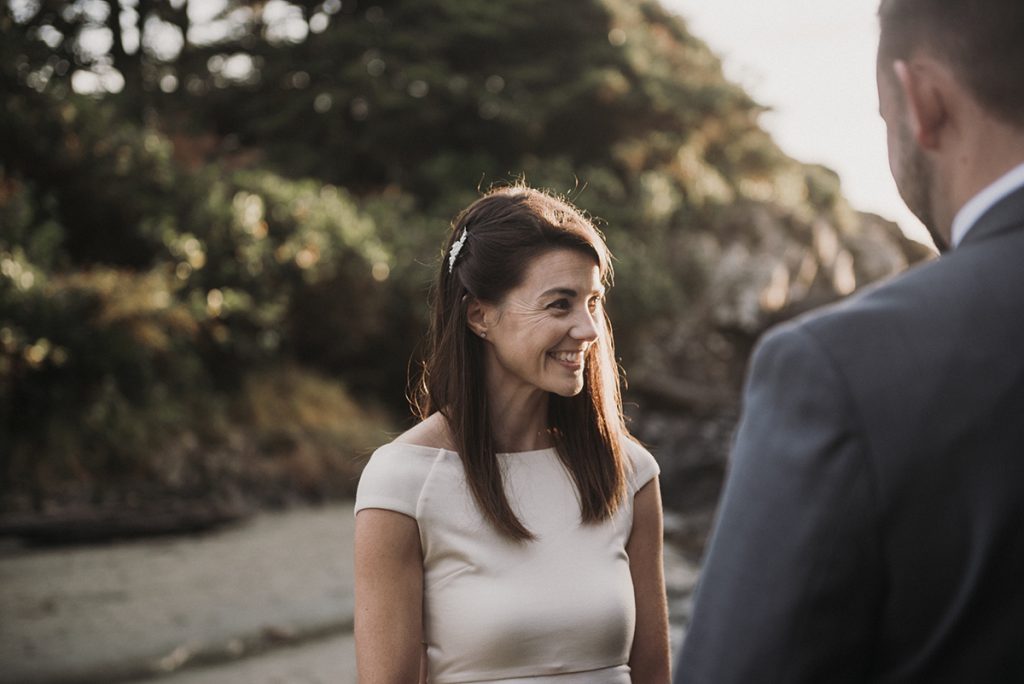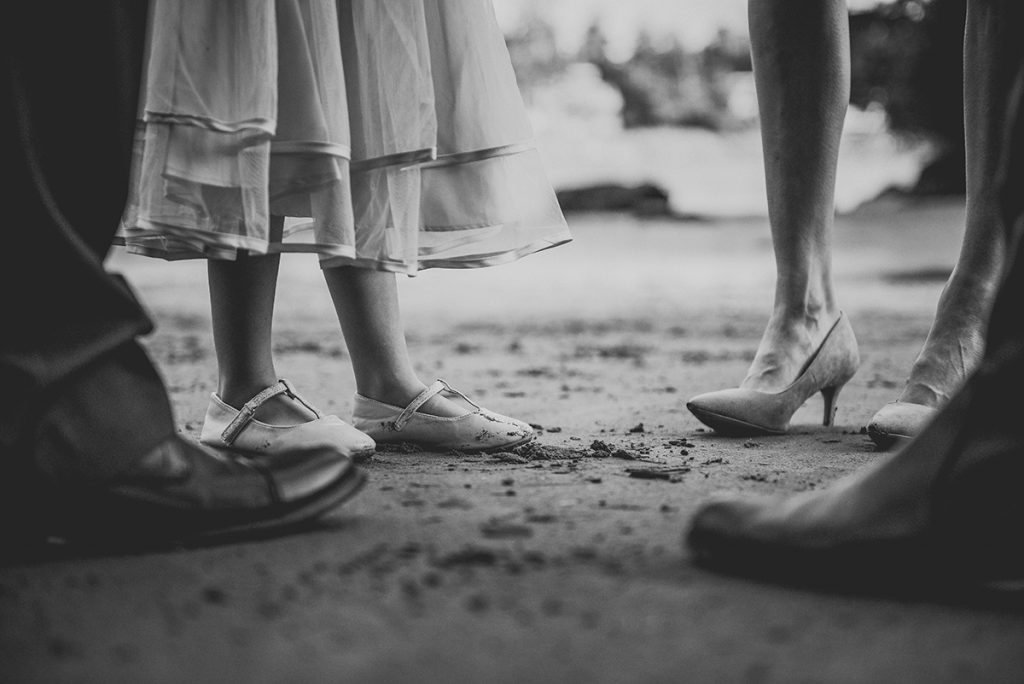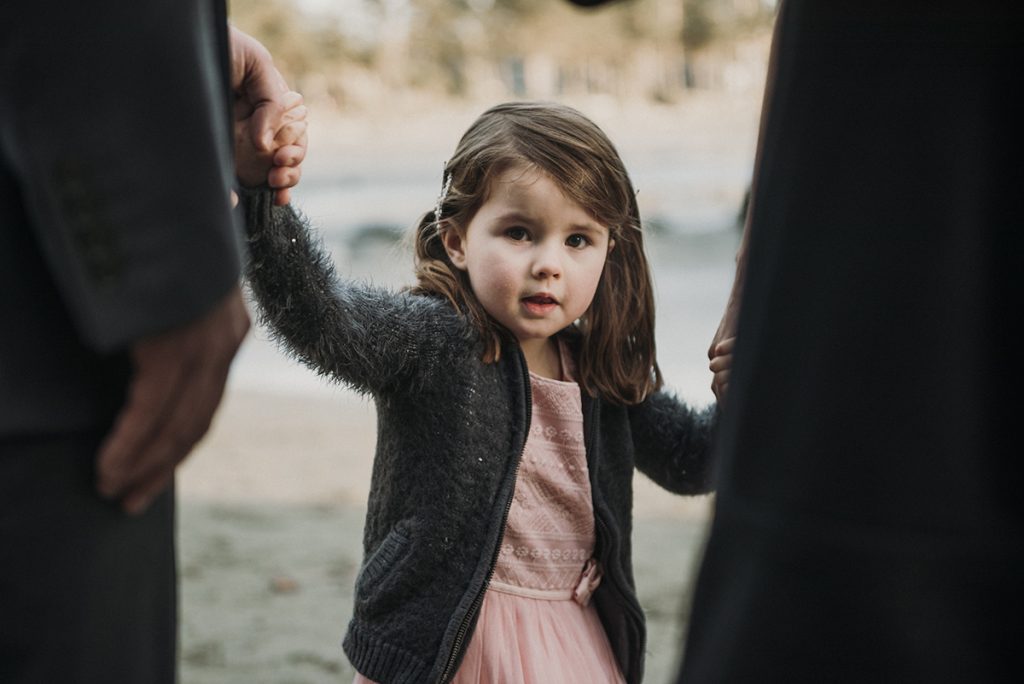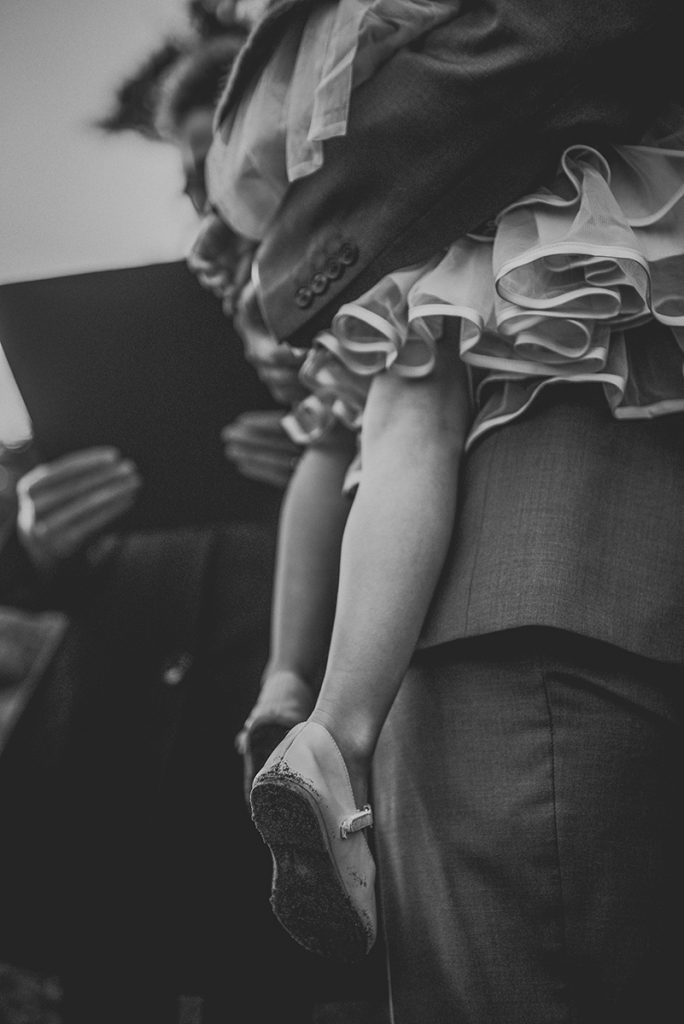 There's something particularly beautiful about holding a child while reaffirming one's vows. Chaos and happiness.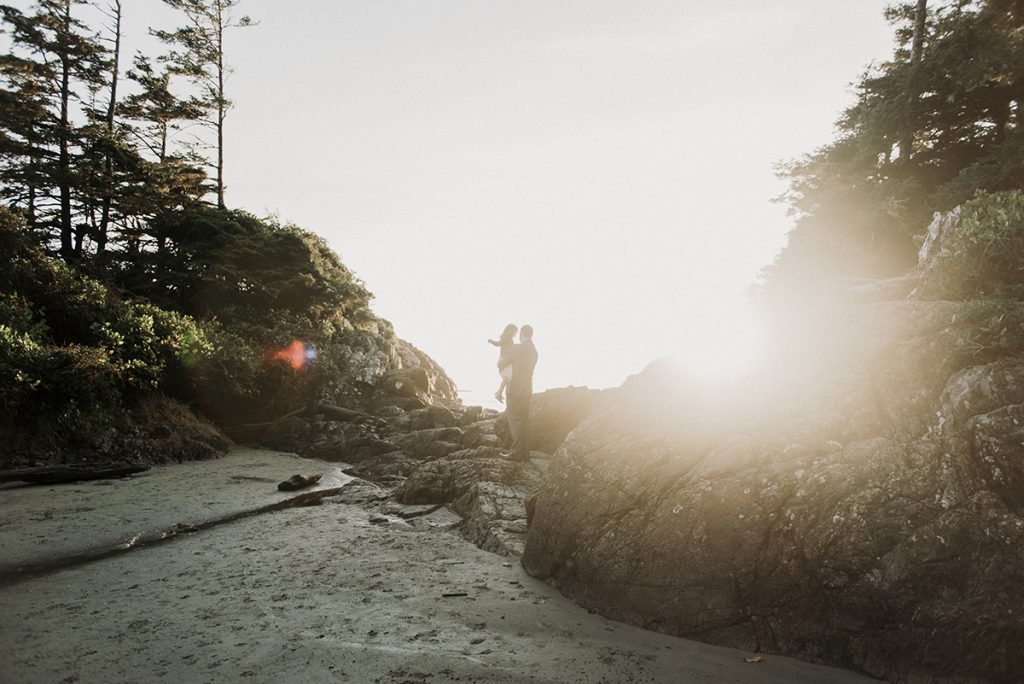 There are basically two states of being for a photographer's child: total ham for the camera, or completely over it. Personally, I have one of each: my five-year-old son loves being my little model, and my daughter requires serious bribes. 
When I'm photographing families with a photographer parent, I cross my fingers. This time I got REALLY lucky – London is a star in front of the camera.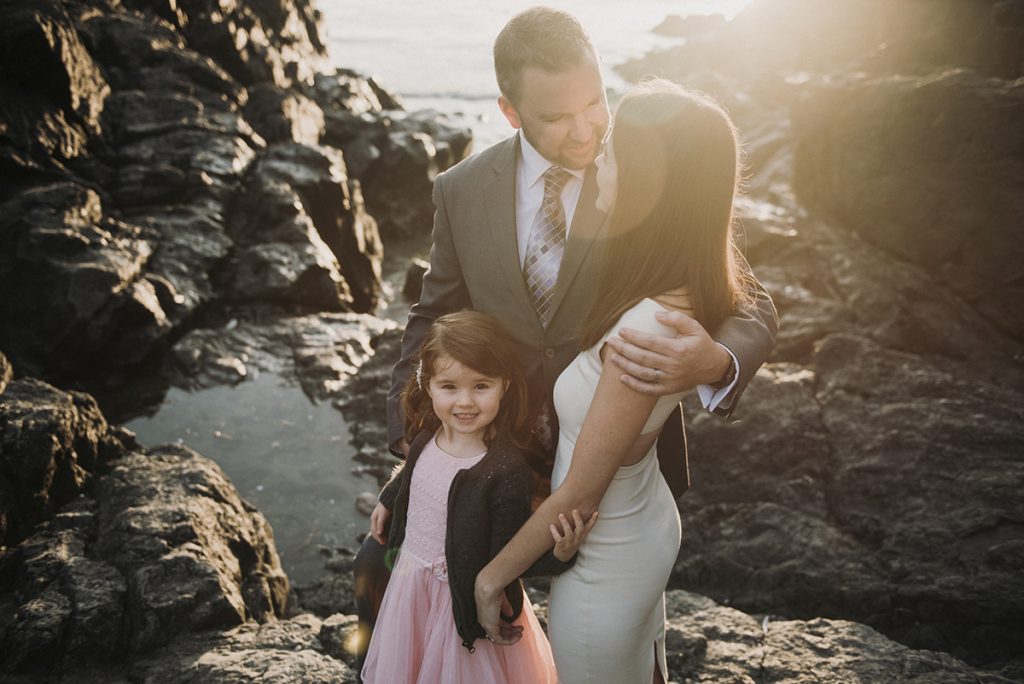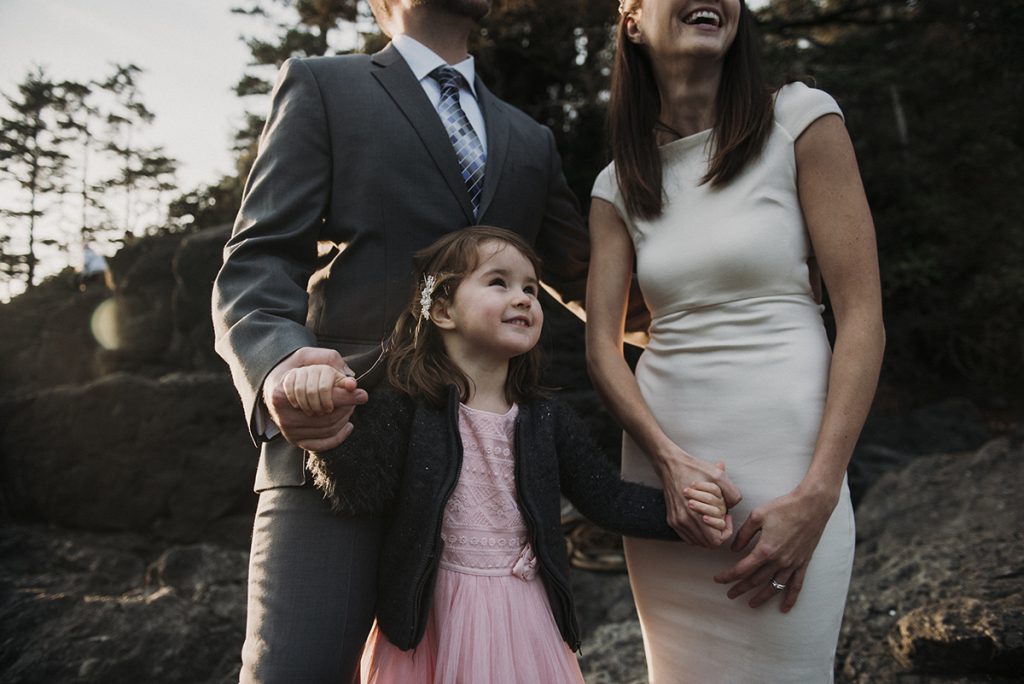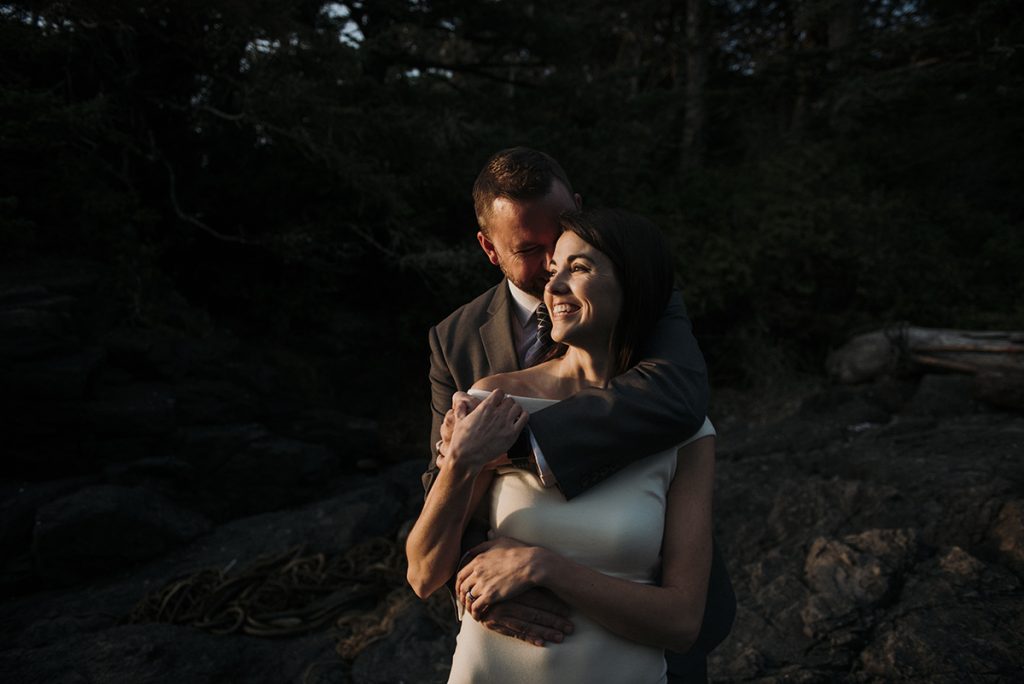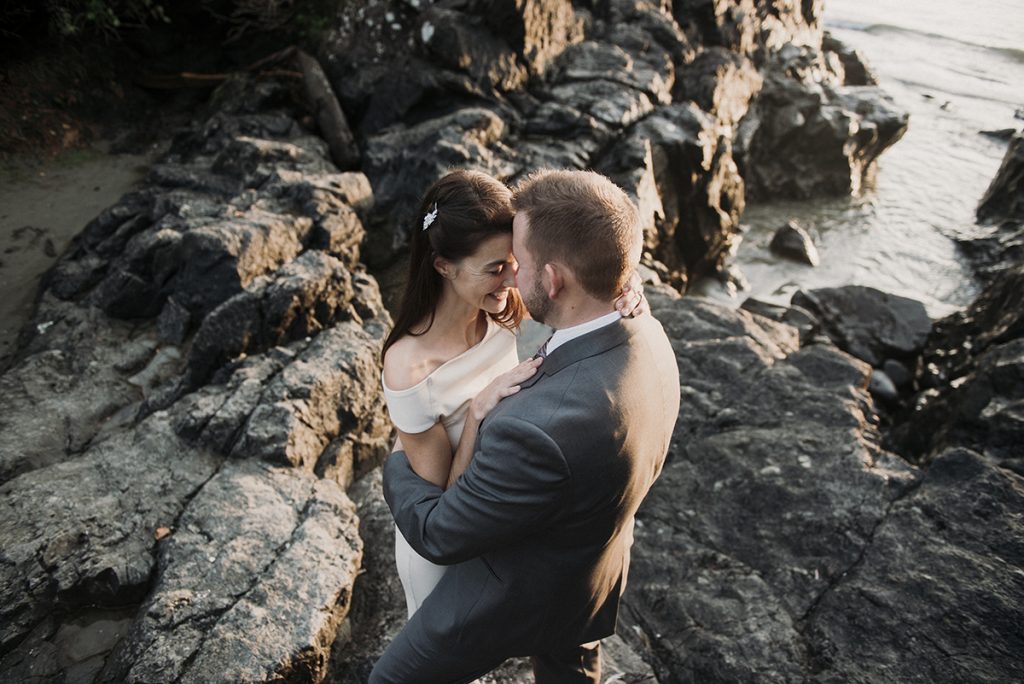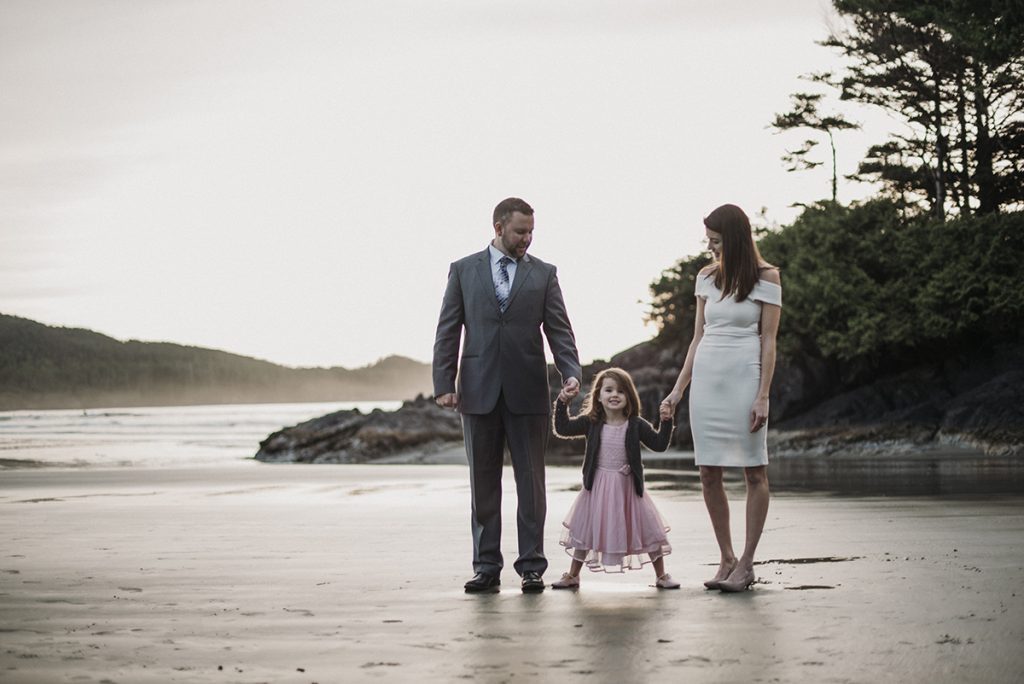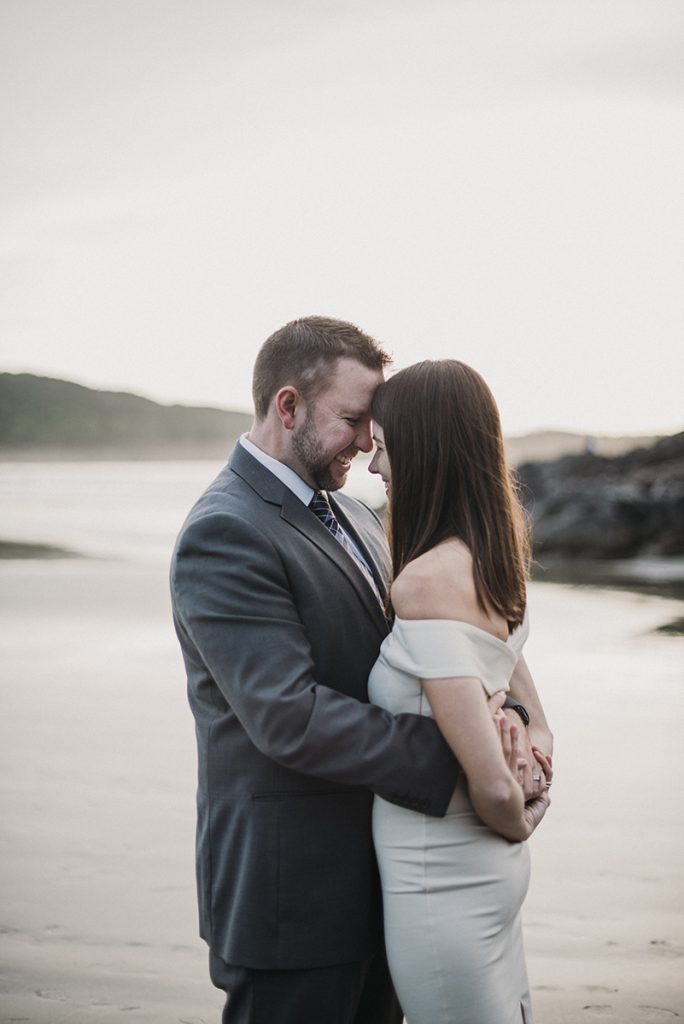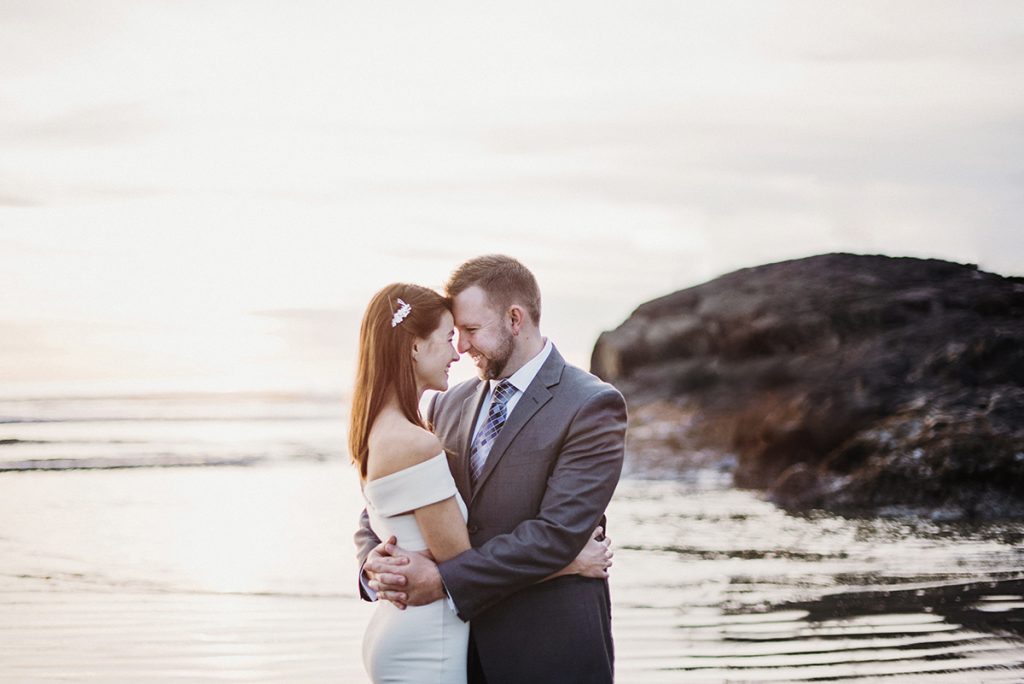 There were so many people on the beach that night. I removed 15 of them from the above photo (hashtag luckiest-photographer-in-the-world-problems). But don't worry about me: Kier was quiet specific when he said he wanted photos with surfers in the background, so this particular edit job was really just because I wanted to.


We kept London away from the ocean for as long as we could, but the kid was made for the water, and it was inevitable that she was going to go in. The north Pacific has this magnetism, almost a hypnotism over people. I've shot weddings where the bride or the groom (or both) just can't help themselves. With family photos, it's pretty much inevitable. I've felt it too – the year after we got married, my husband, daughter and I returned to the west coast (and continued to do so every year until we moved here except for 2016 which I consider a black hole of a year) and on our last morning in Tofino, we visited Cox. It was foggy when we arrived, but the fog cleared in due time. I was pregnant with Hobbes. Seville was collecting sand dollar parts, and desperately looking for a whole one, but had so far been unsuccessful. Finally it was time to leave. I had that urge – I ran toward the water, 4-year-old at my heels, and we nearly stepped on it – a perfect, complete sand dollar (that was also completely dead with no remaining soft tissues whatsoever – please do not take live animals off the beach).
London had to eventually be dragged out of the ocean once the sun set.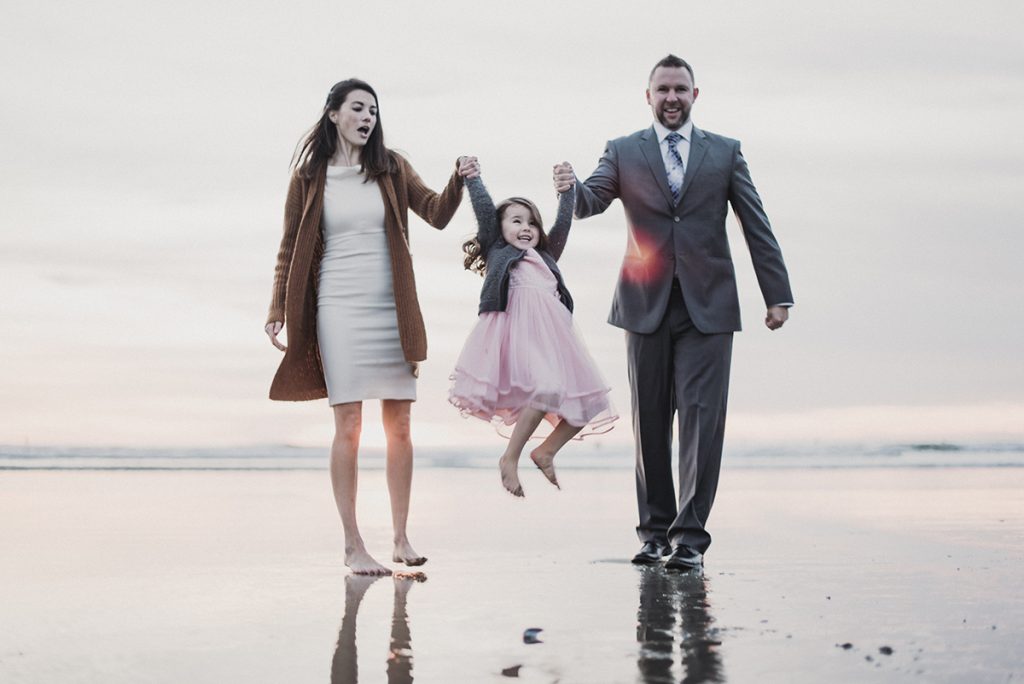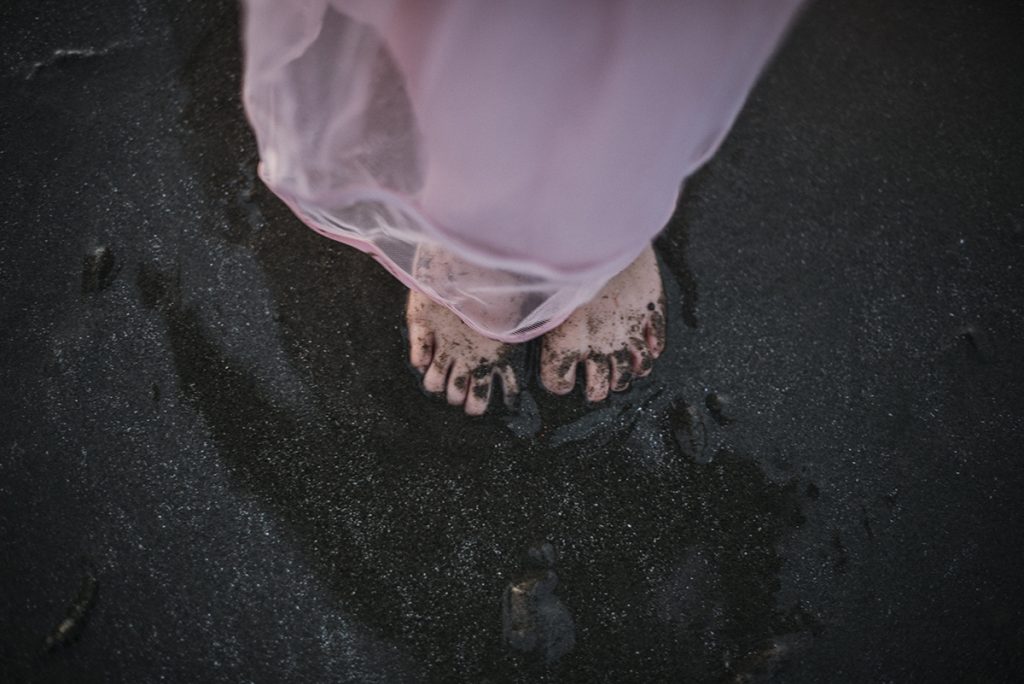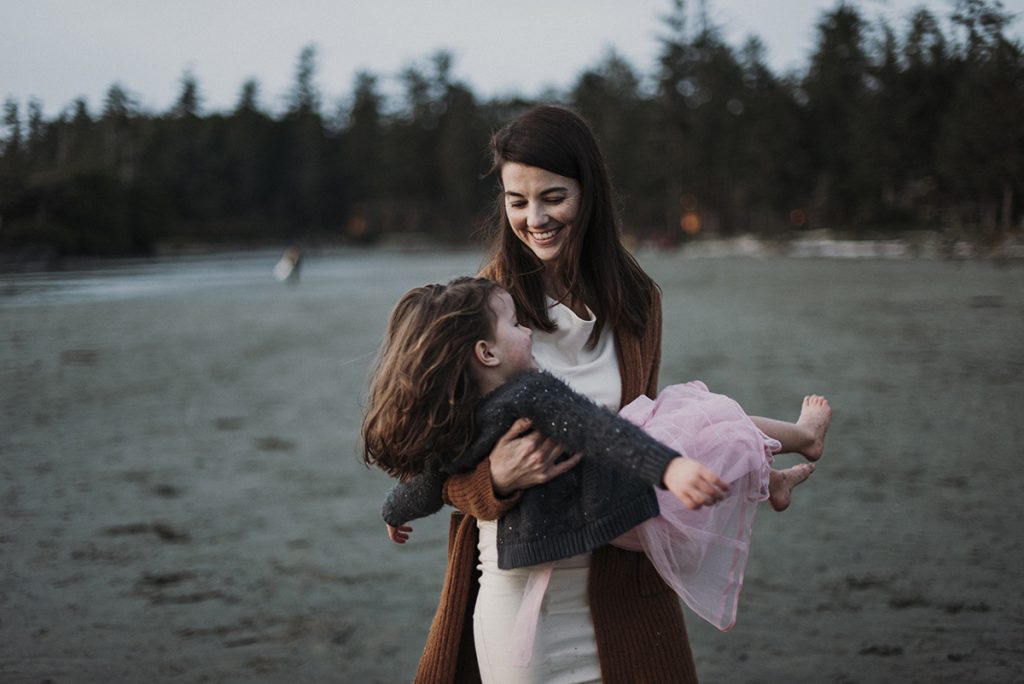 What a beautiful day.
Booking your vow renewal is easy. Let's connect.
---
---
You might also like
---