Four sunny days in a row, but the rain will start again. Don't get me wrong; I love the rain. It would have been foolish to move here to Ucluelet if I didn't, and it's true that many, many people warned me that I'd just hate the rain. I don't. But I can't deny that sunny days are lovely.
Especially for an elopement! Let's go back to July, when I met lovely Melina and Craig. It was one of those surreal summer evenings when the air is calm and nearly no one else seems to be around. They stayed at the beautiful Middle Beach Lodge which never fails to disappoint, so we wandered down with marriage commissioner Julie Chernis (and Ed!) to Mackenzie beach for a sweet, intimate sunset ceremony.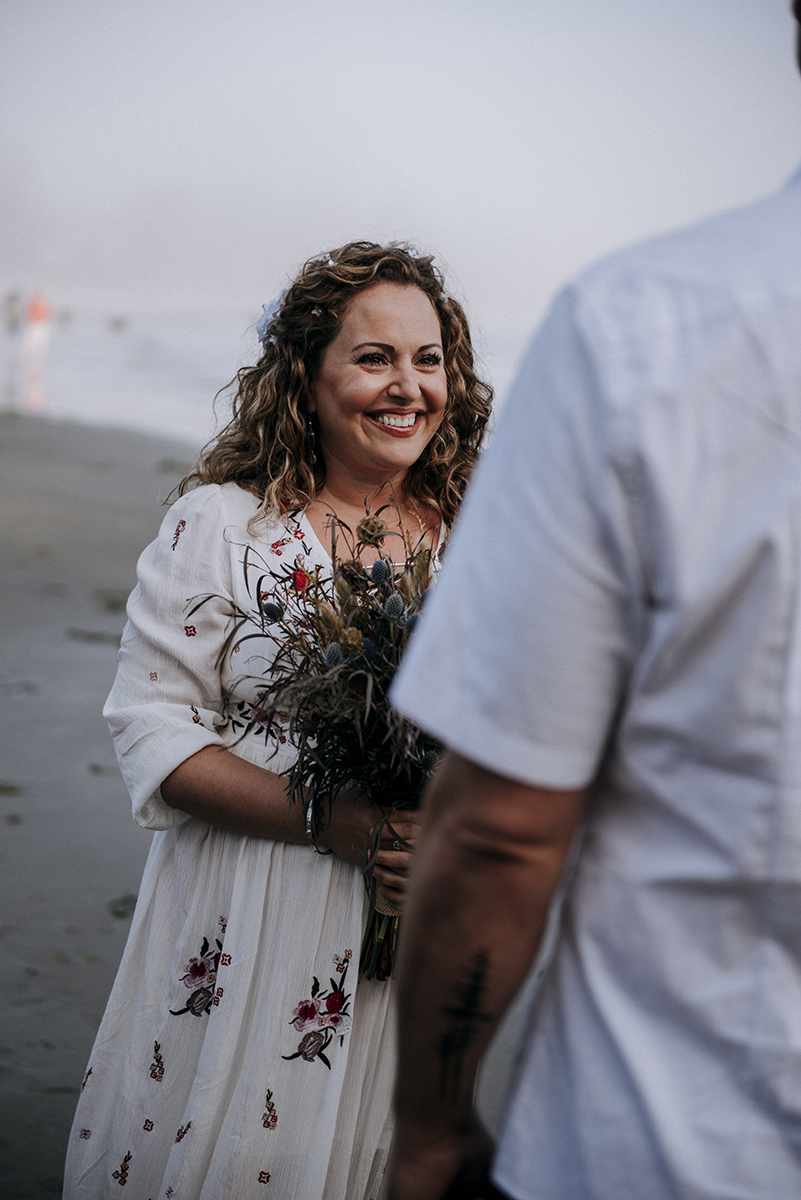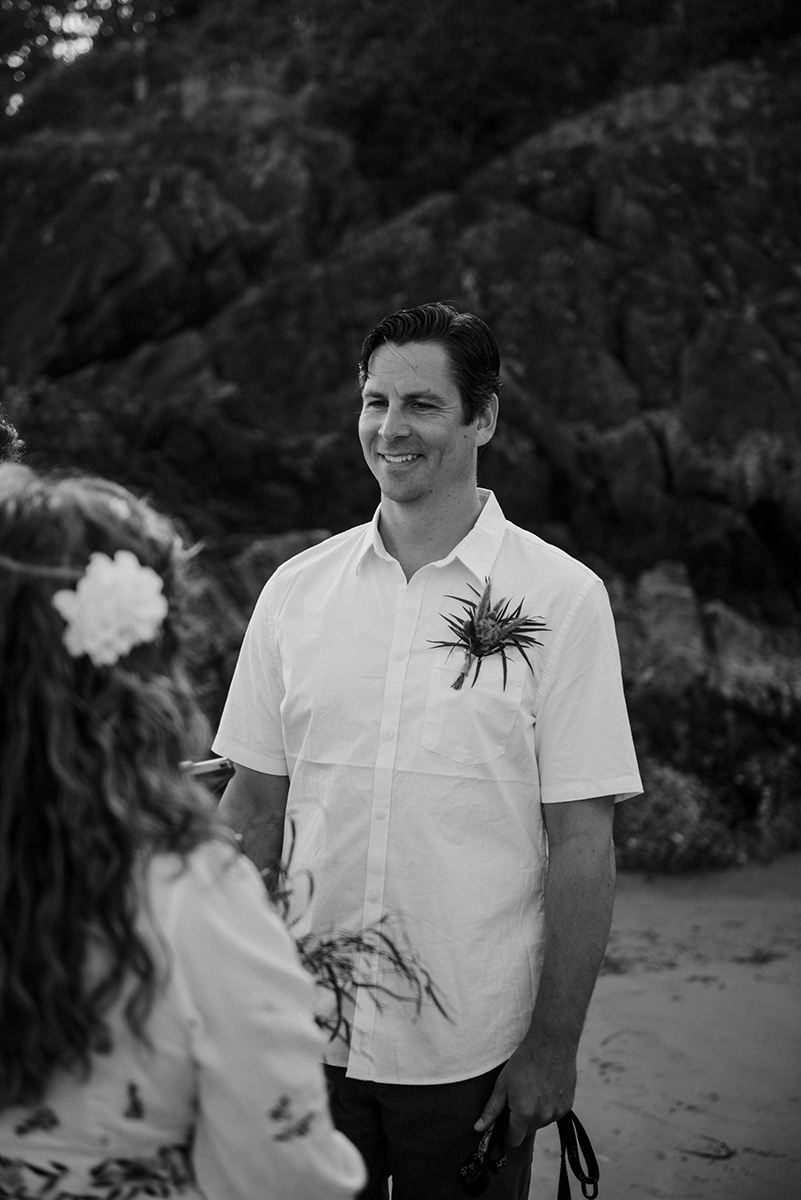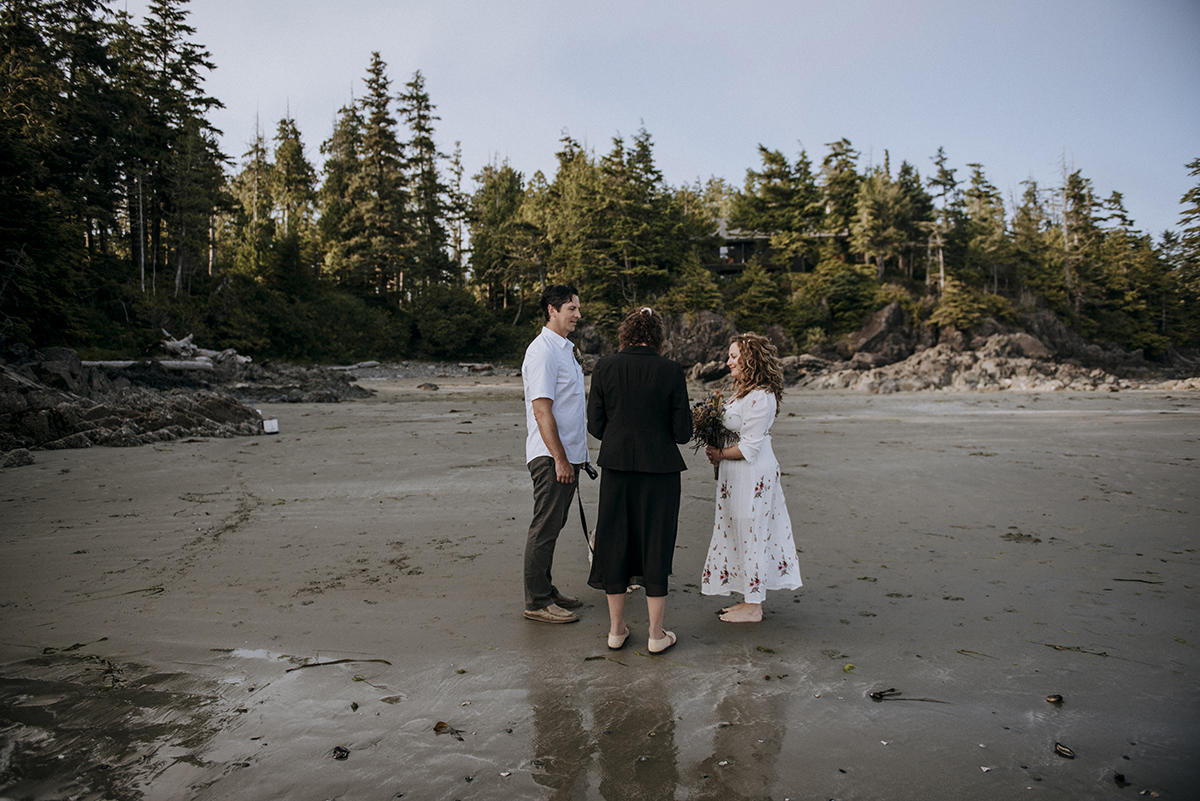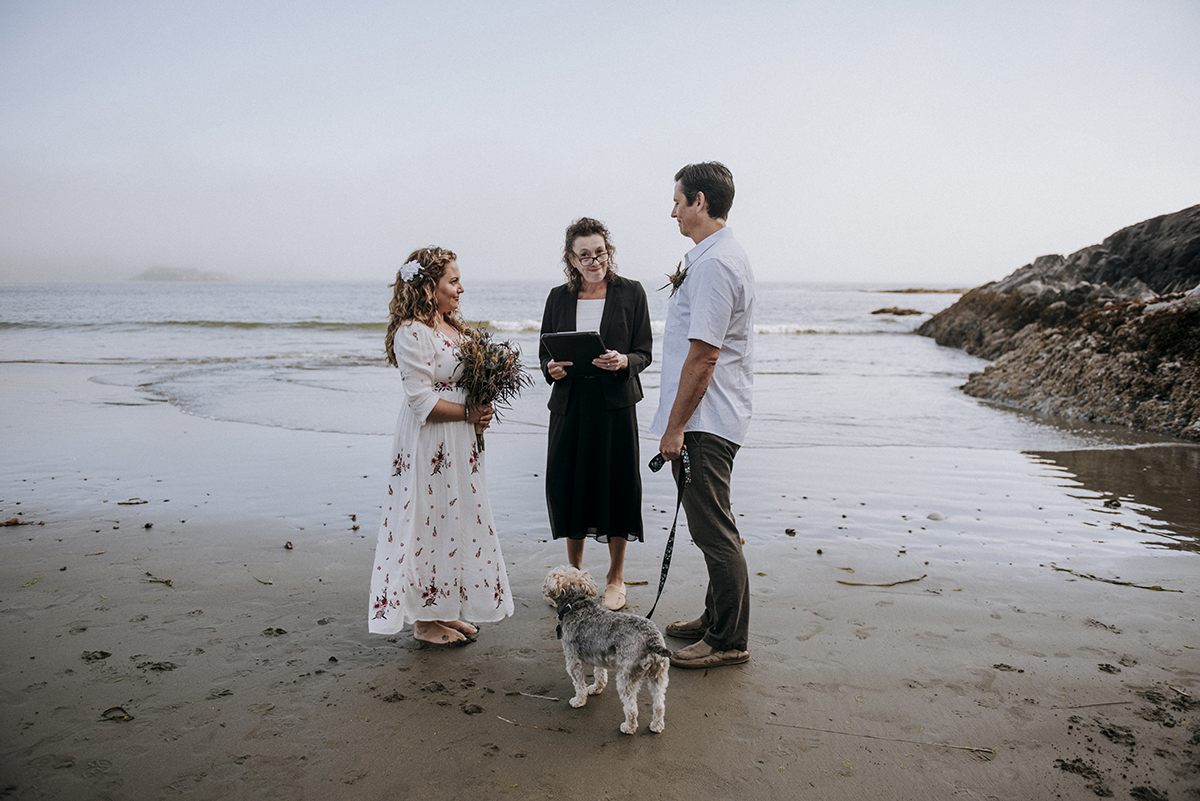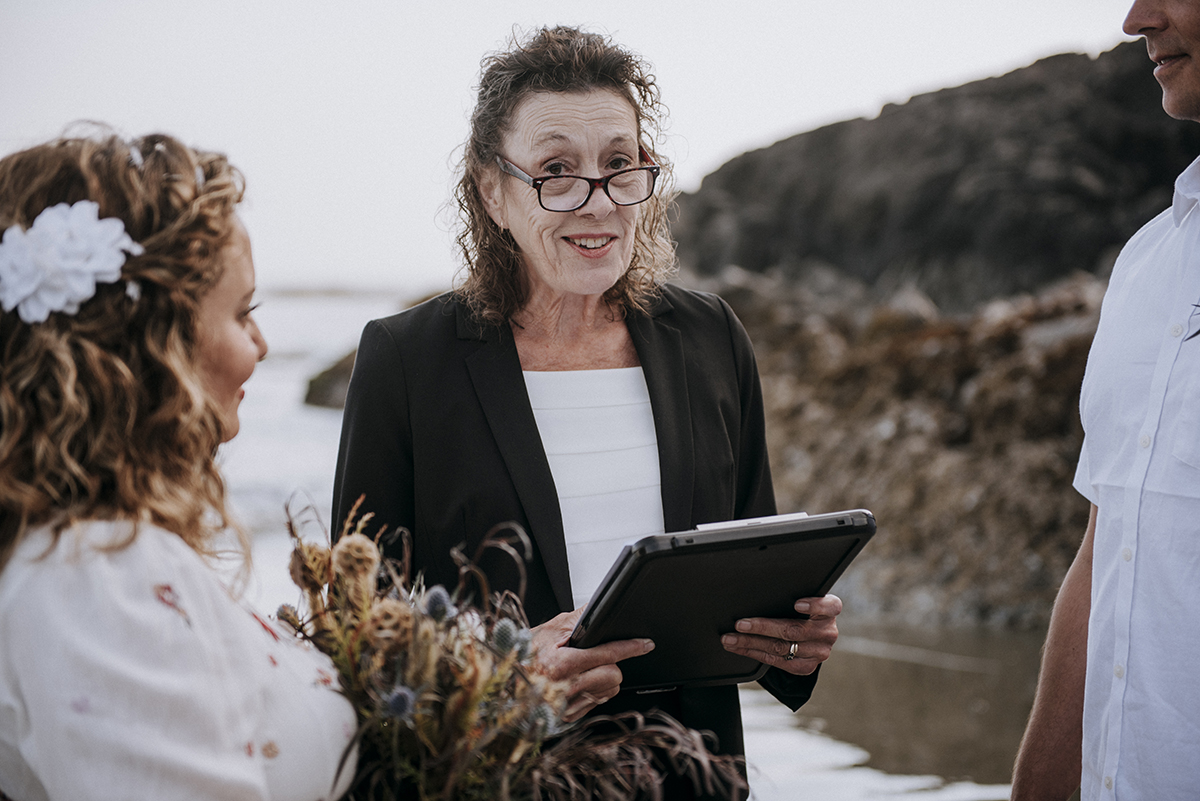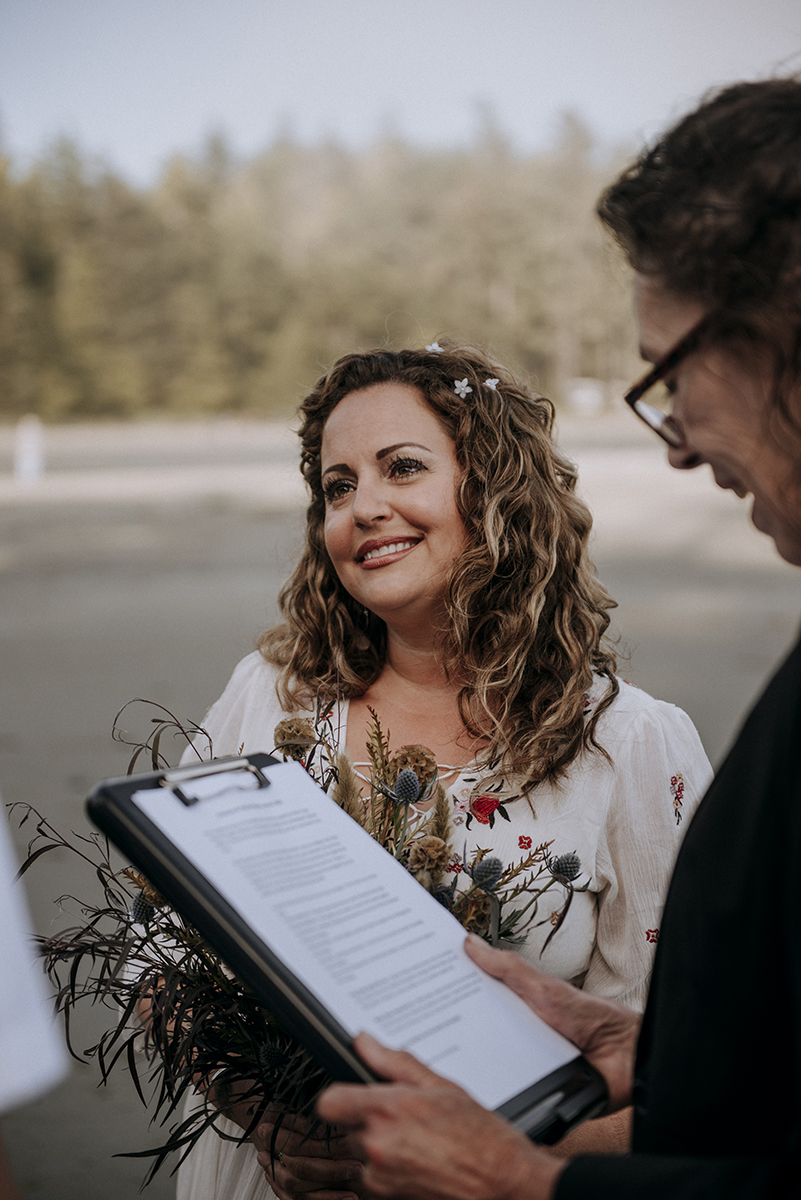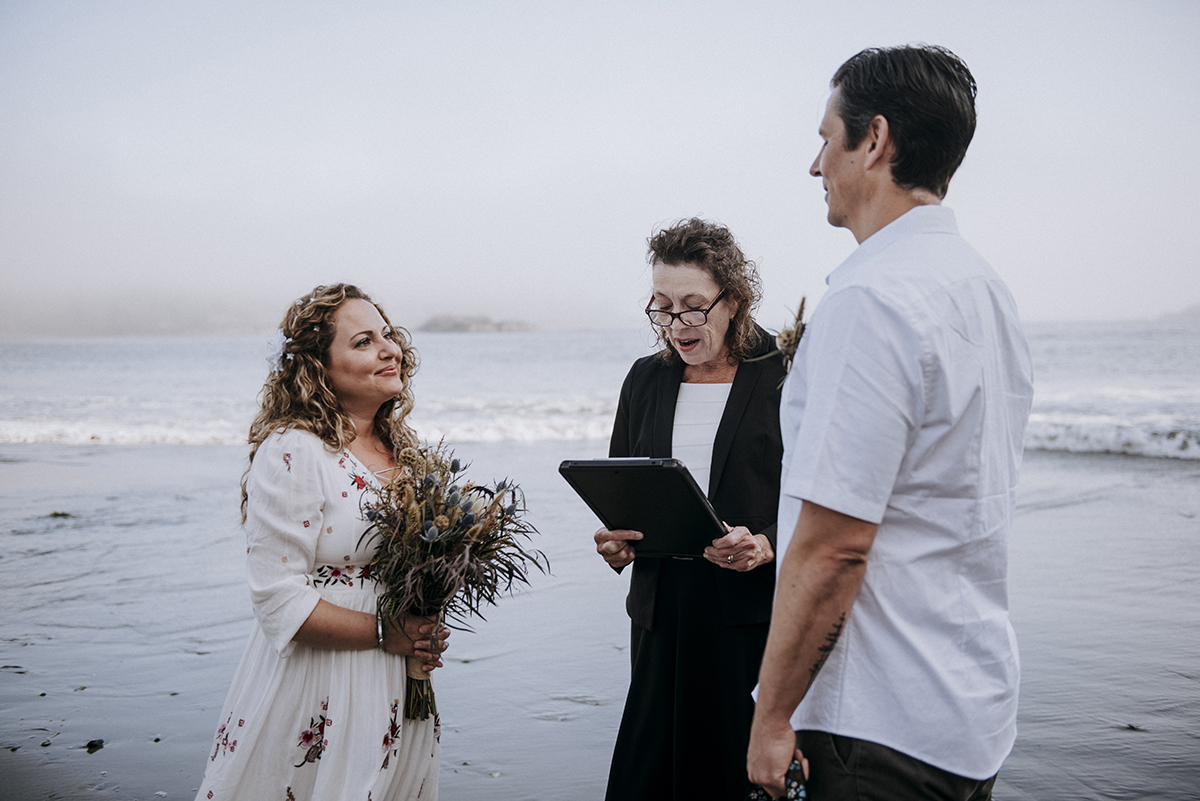 Check out those flowers from Crab Apple Floral. Crab Apple did the flowers for my own wedding back in 2012, and my husband has been spoiling me with weekly flower deliveries for the past two months, which I will blog on soon. This part of the island has a few florists and they are all amazing. If you're planning a west coast wedding, this is on place you ABSOLUTELY want to go local.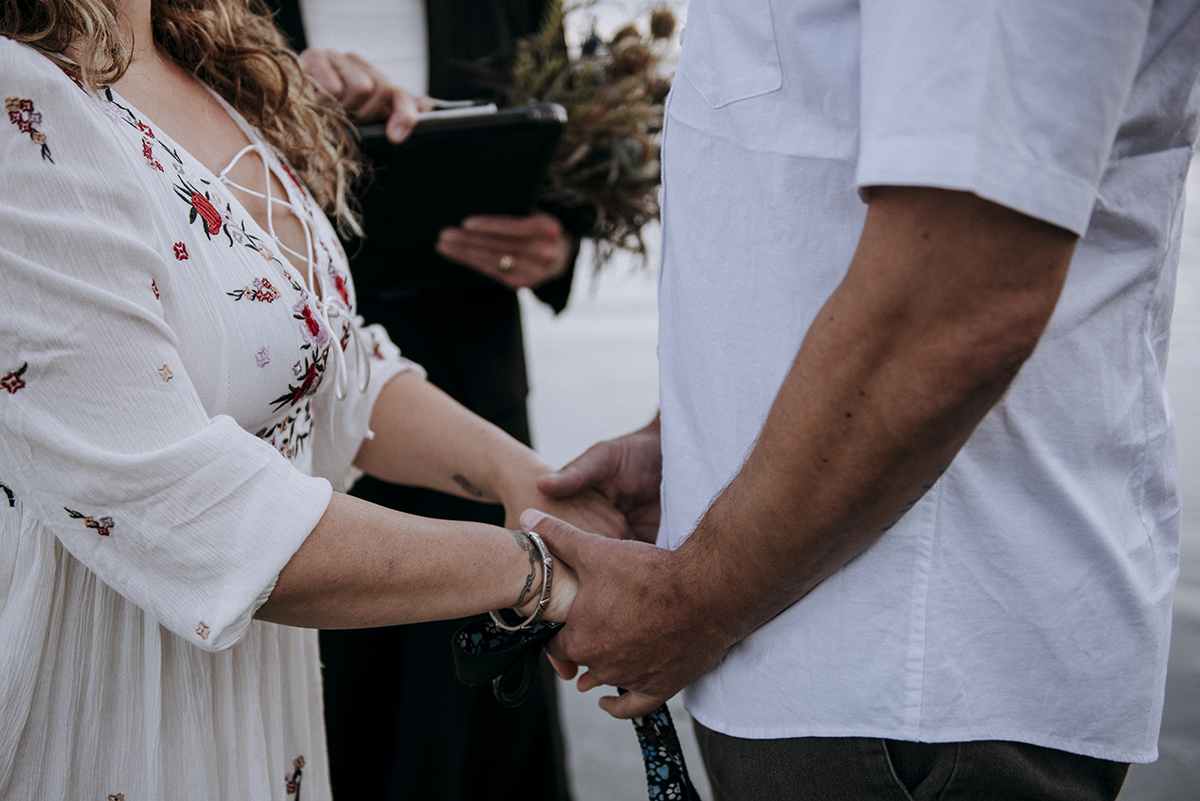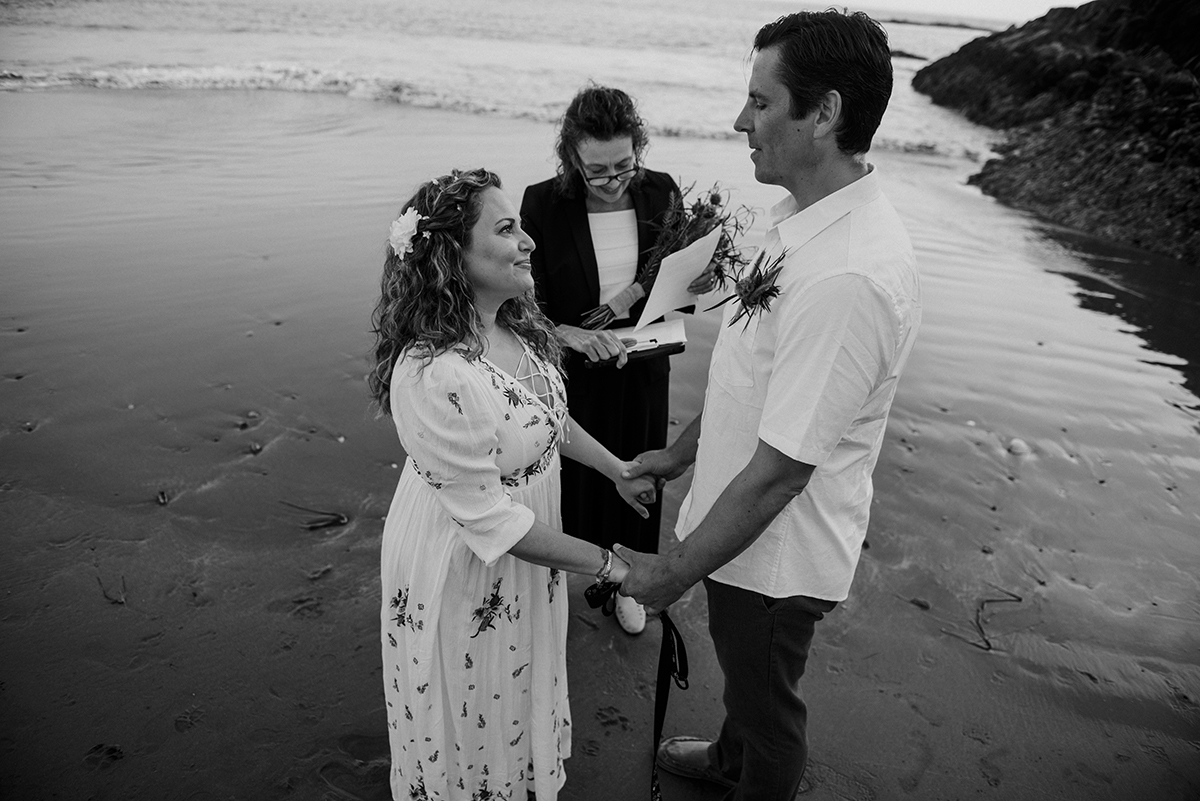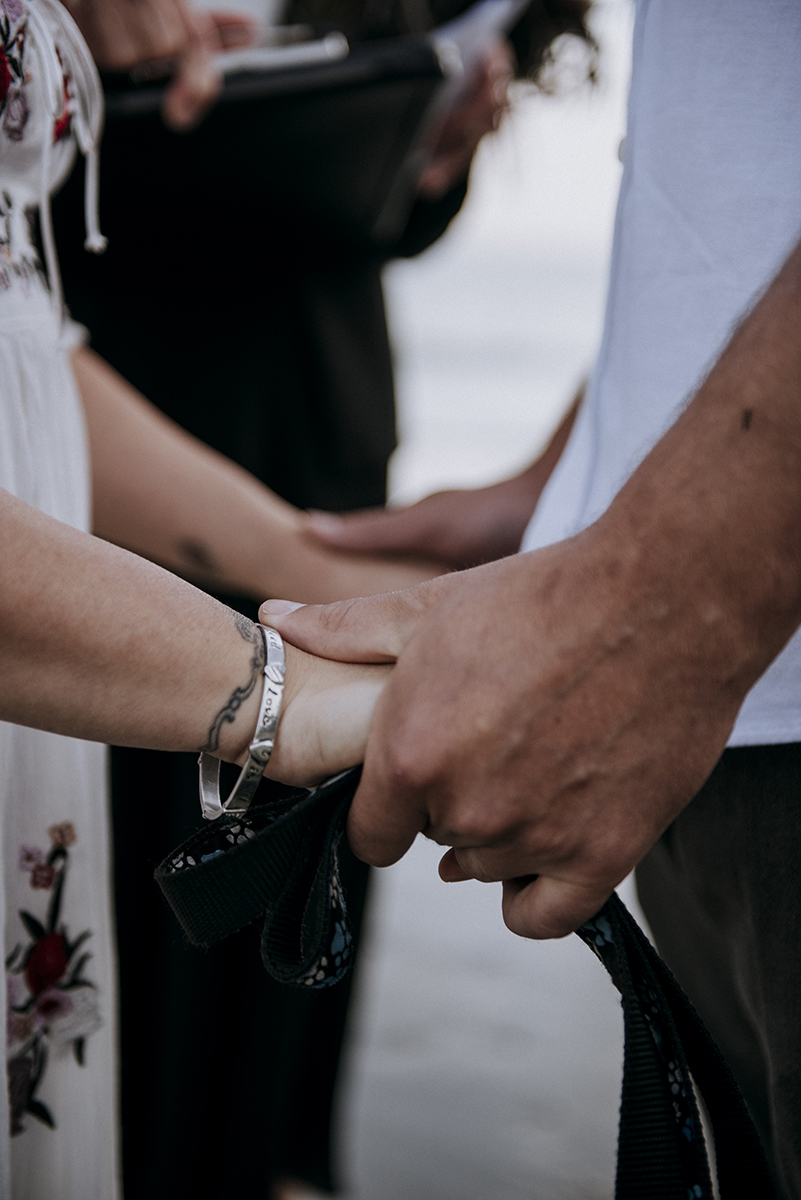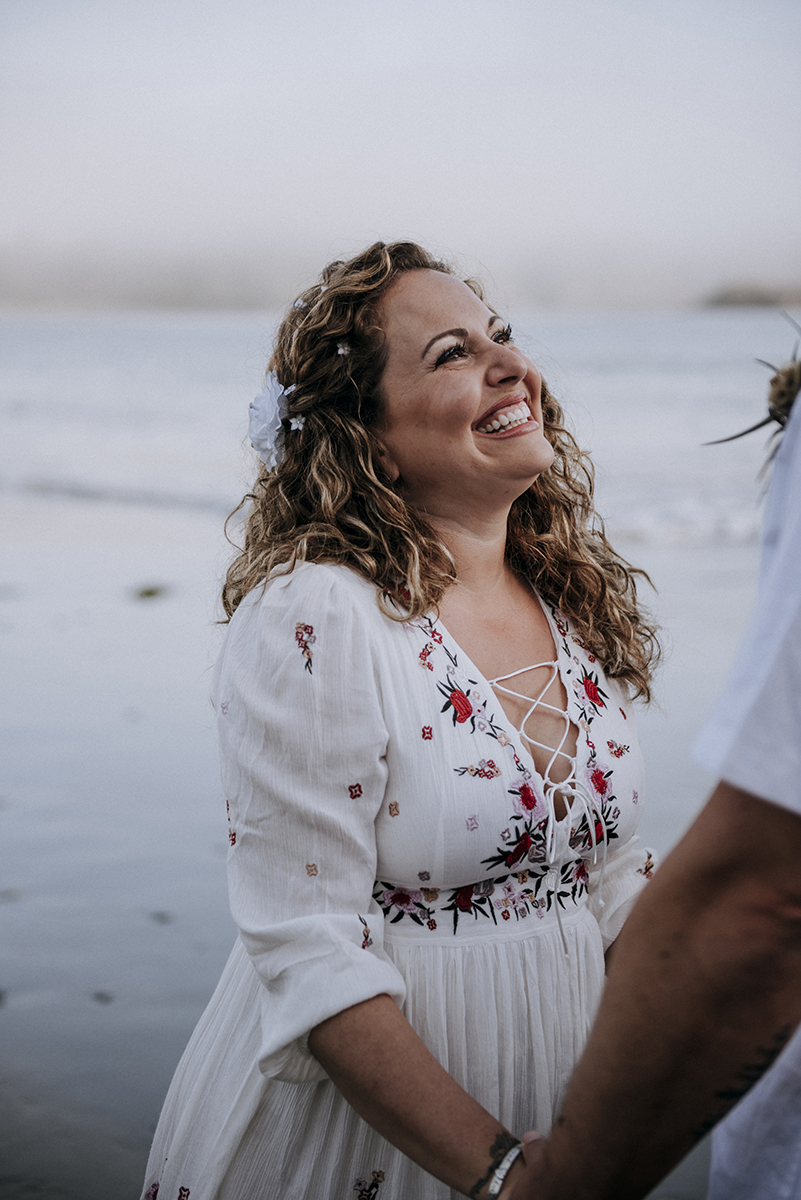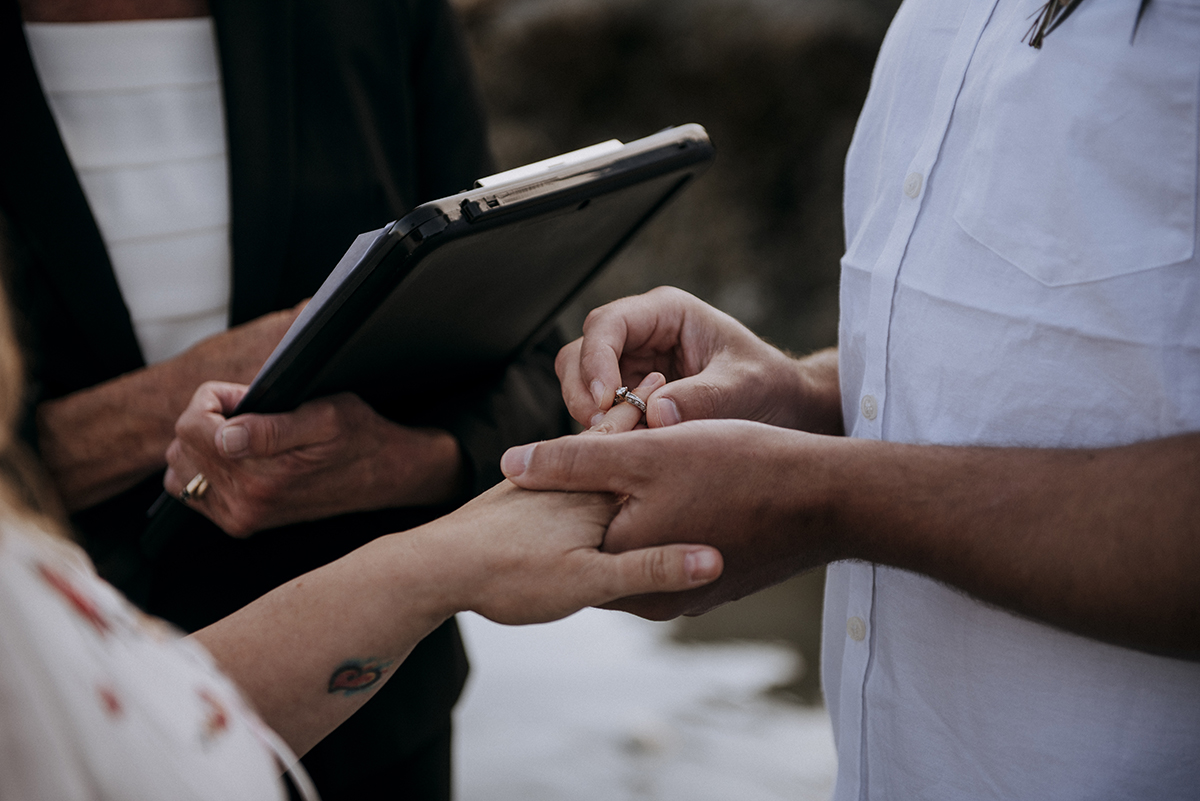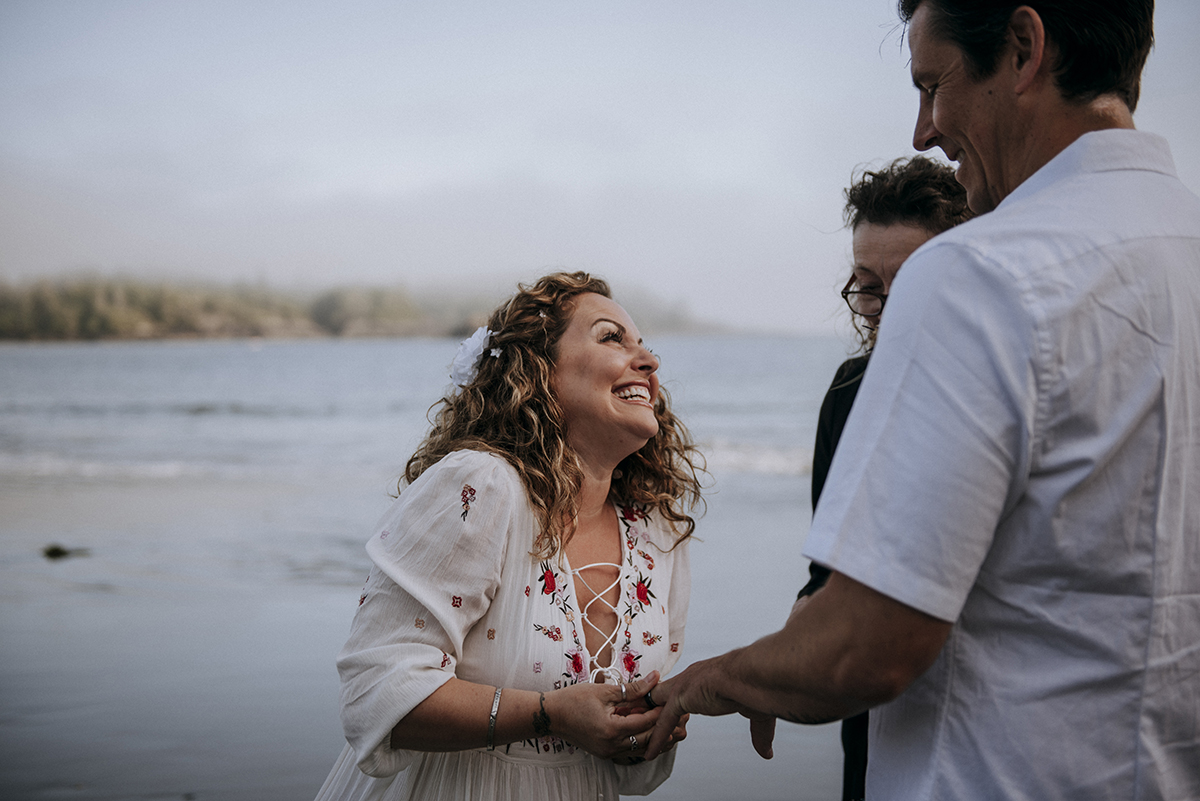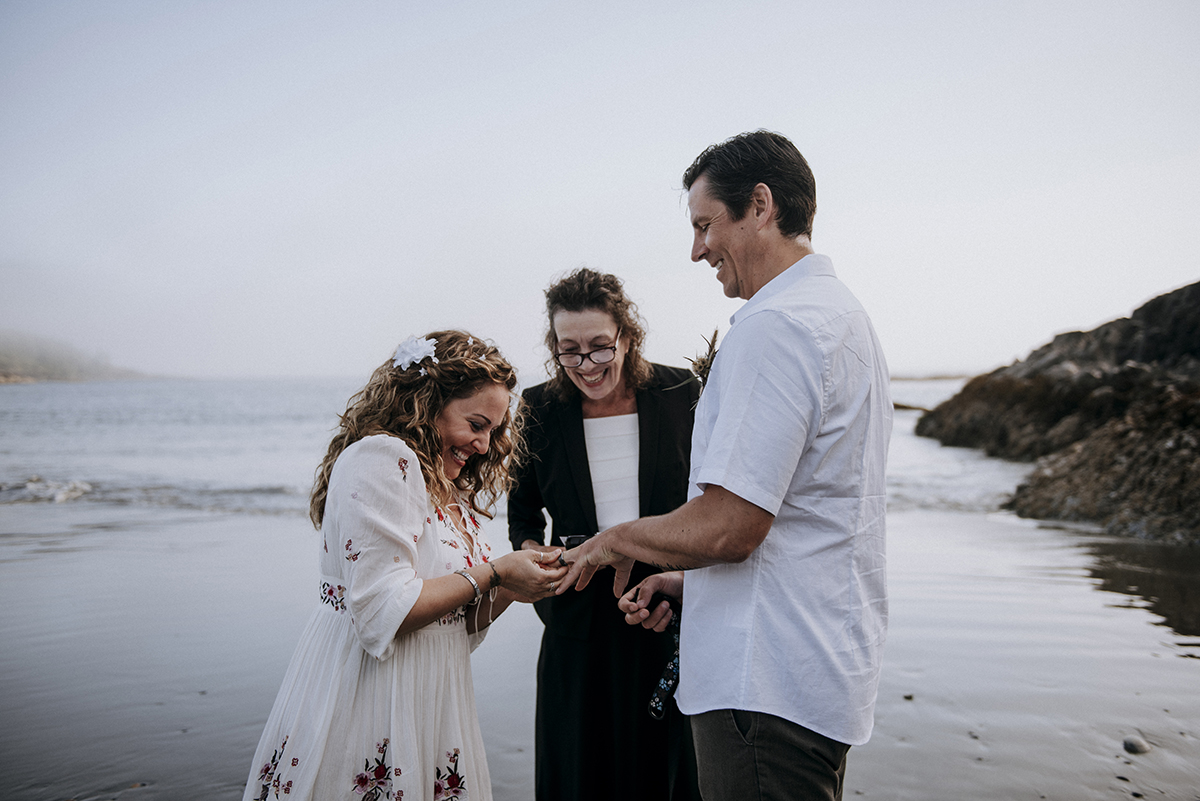 Let's talk about Julie here for a second. My family and I relocated to this area only a year ago, thus I did not expect much in the way of wedding bookings for the first year or so. I'm in my ninth year of photography business, and I know well that most couples book their photographers a year or two in advance. However, Ucluelet and Tofino are hot destinations, and it seemed like once I'd done one elopement, they suddenly started rolling in.
Julie is the newest wedding commissioner to the area, so when a couple books me because I'm the only photographer not booked (don't worry – this is definitely not the only reason people hire me), then there's a chance that Julie is also not booked, and they book her. Julie is wonderful, and I love working with her, and if you're planning a last minute elopement, she's the lady to get in touch with!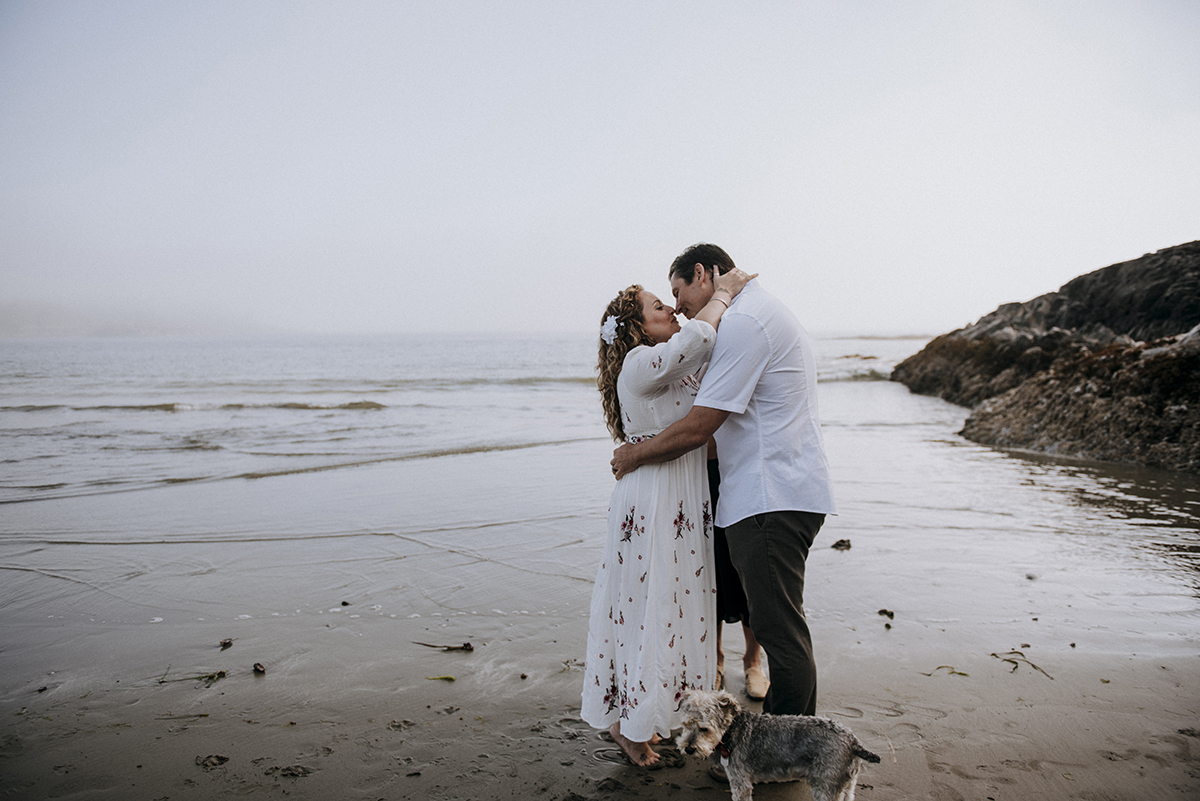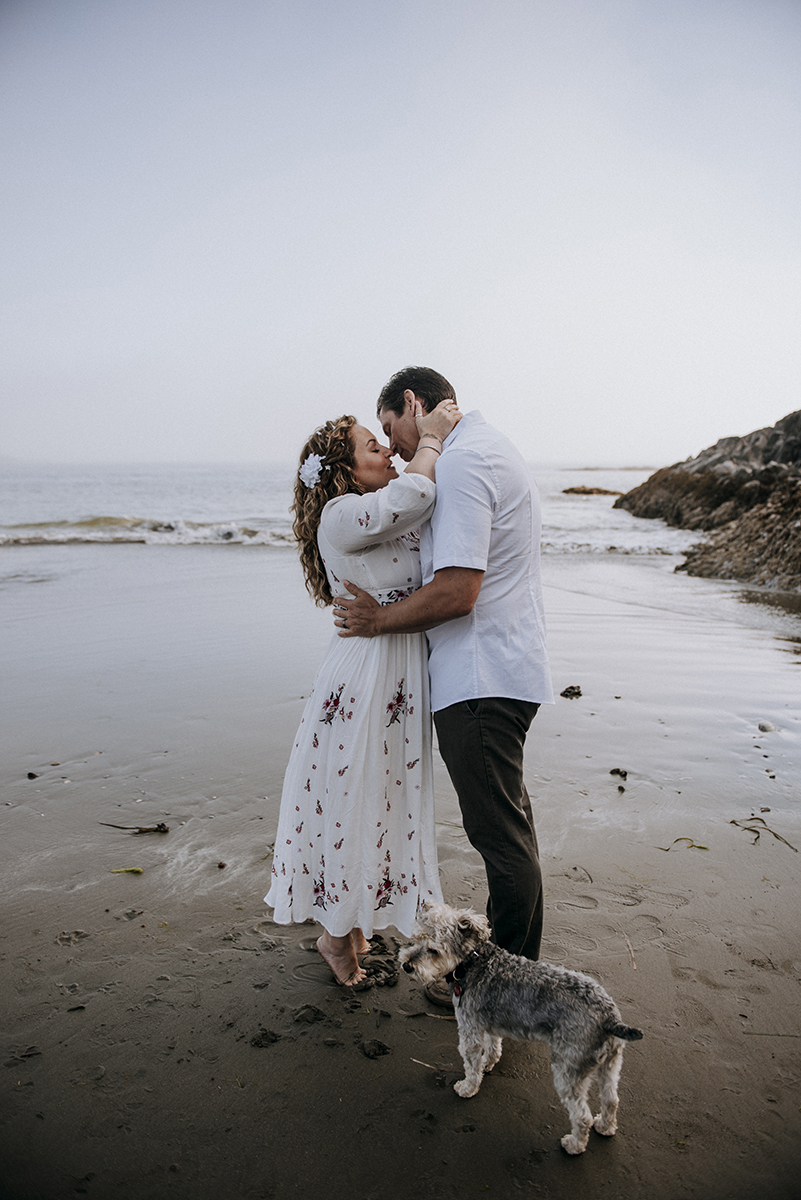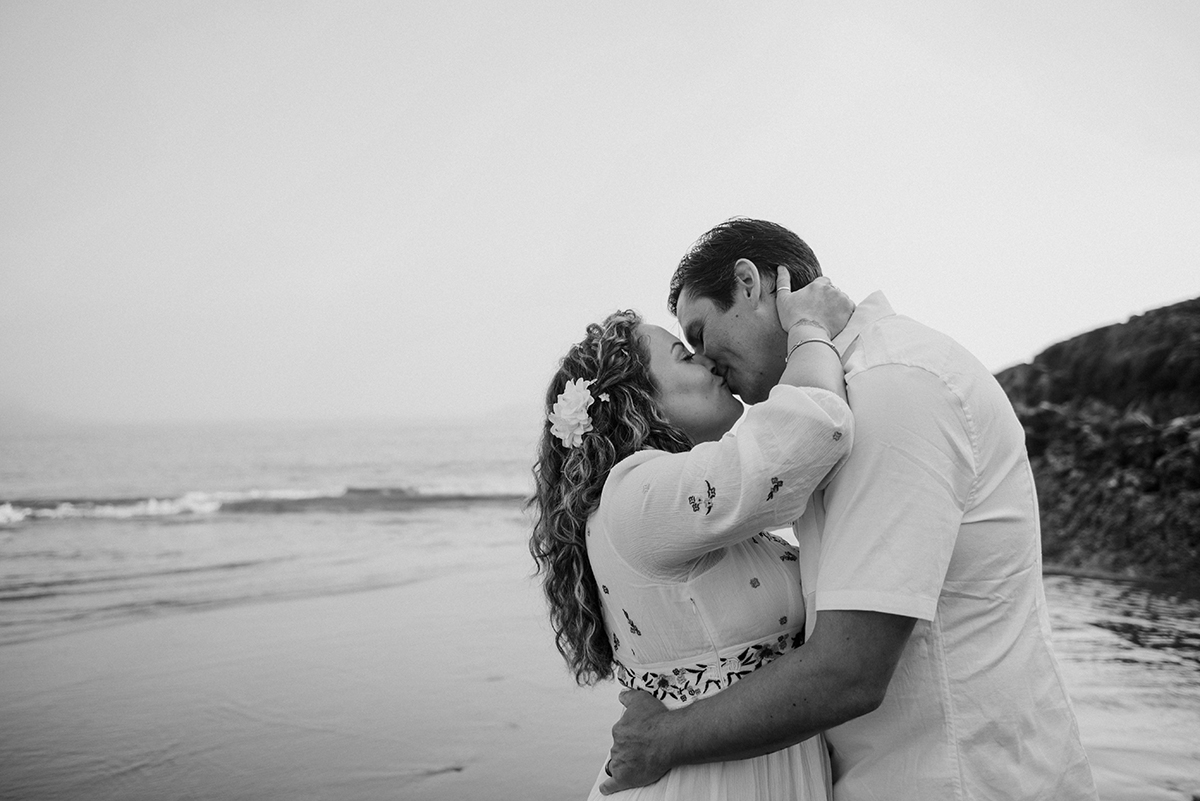 It's fun to have dogs at your wedding. But be warned. Some of them are not interested in weddings. Some are more interested in chasing birds, people, other dogs. Some will be confused and surprised by various aspects of a wedding.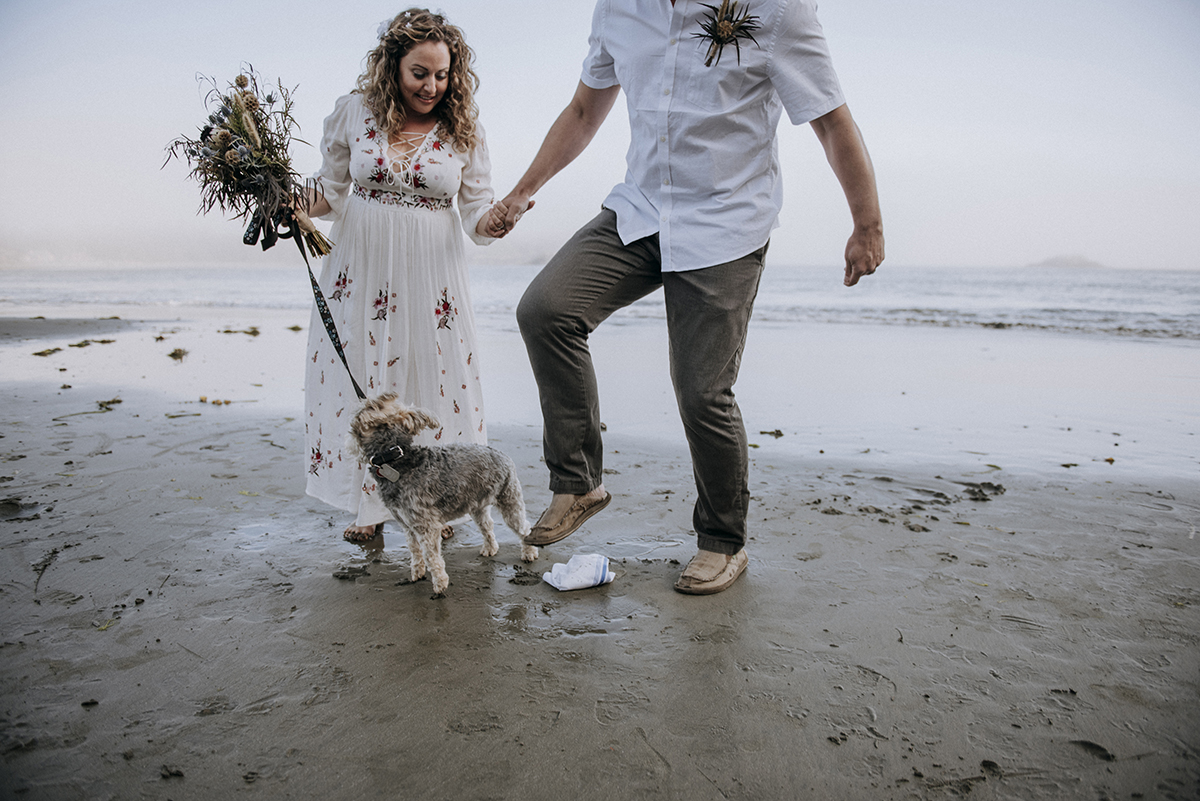 Poor guy.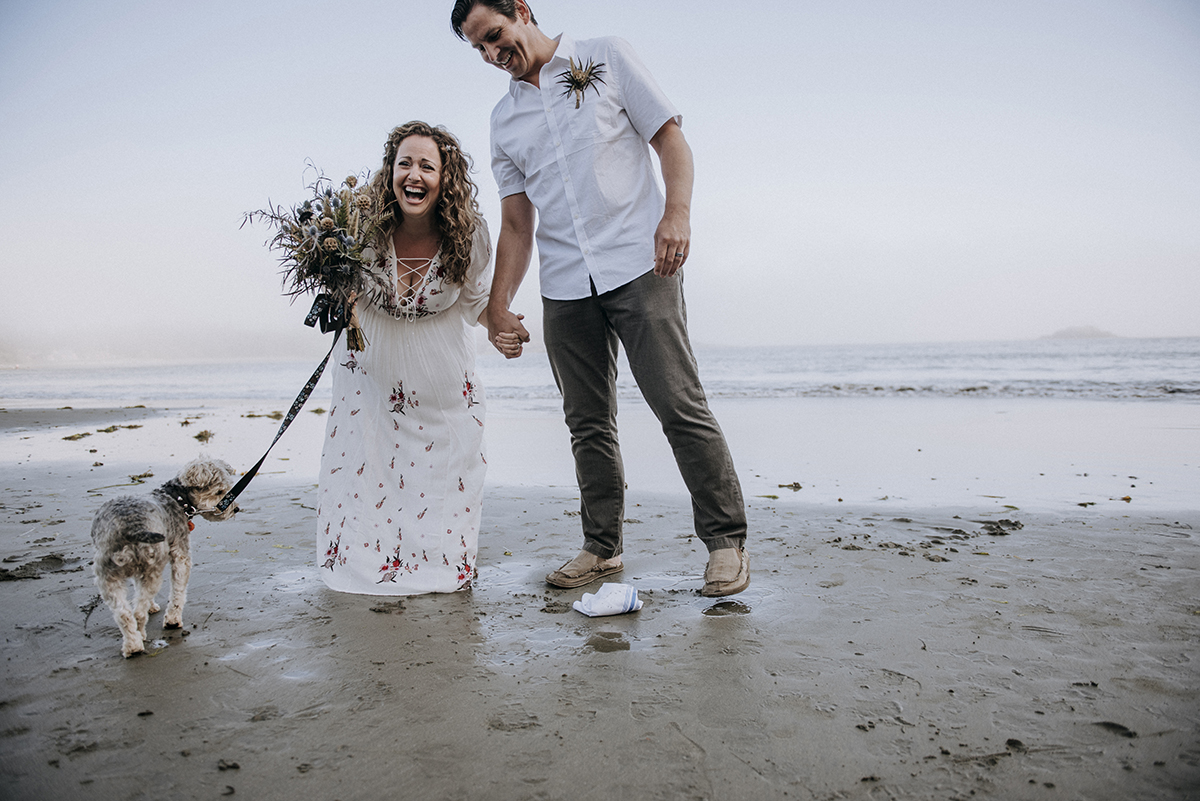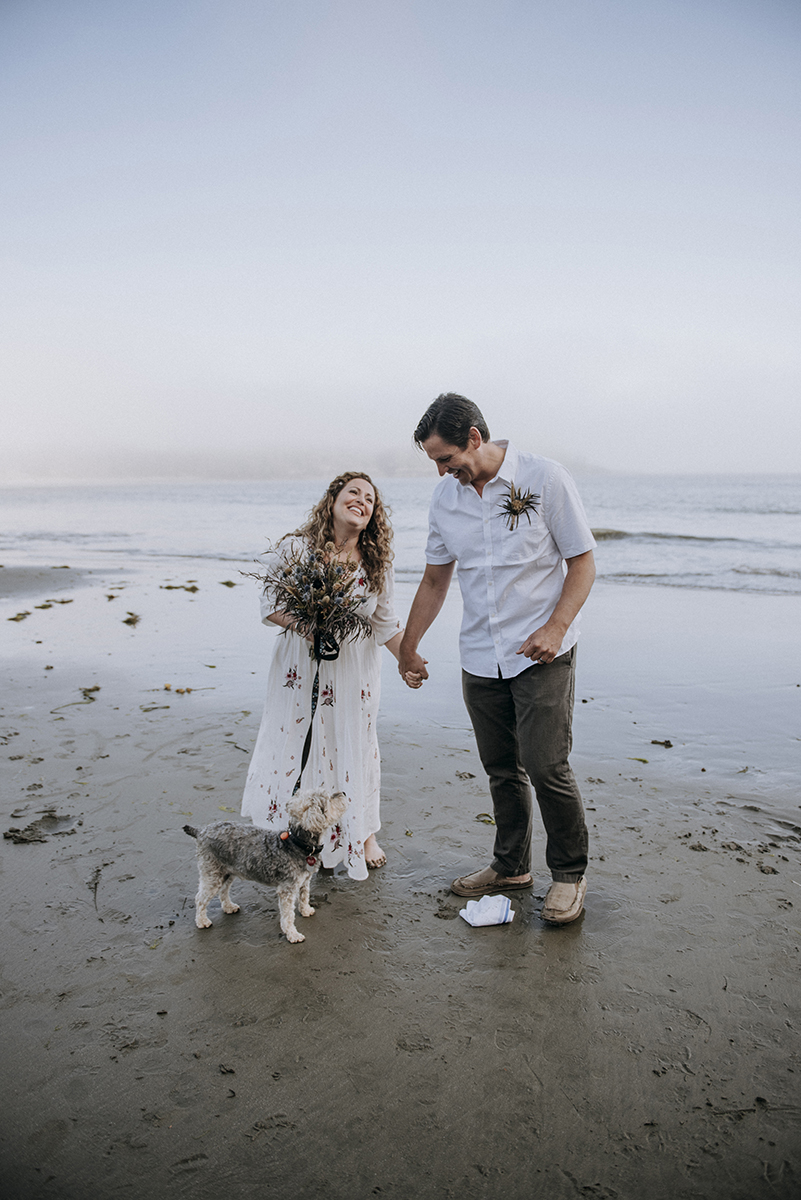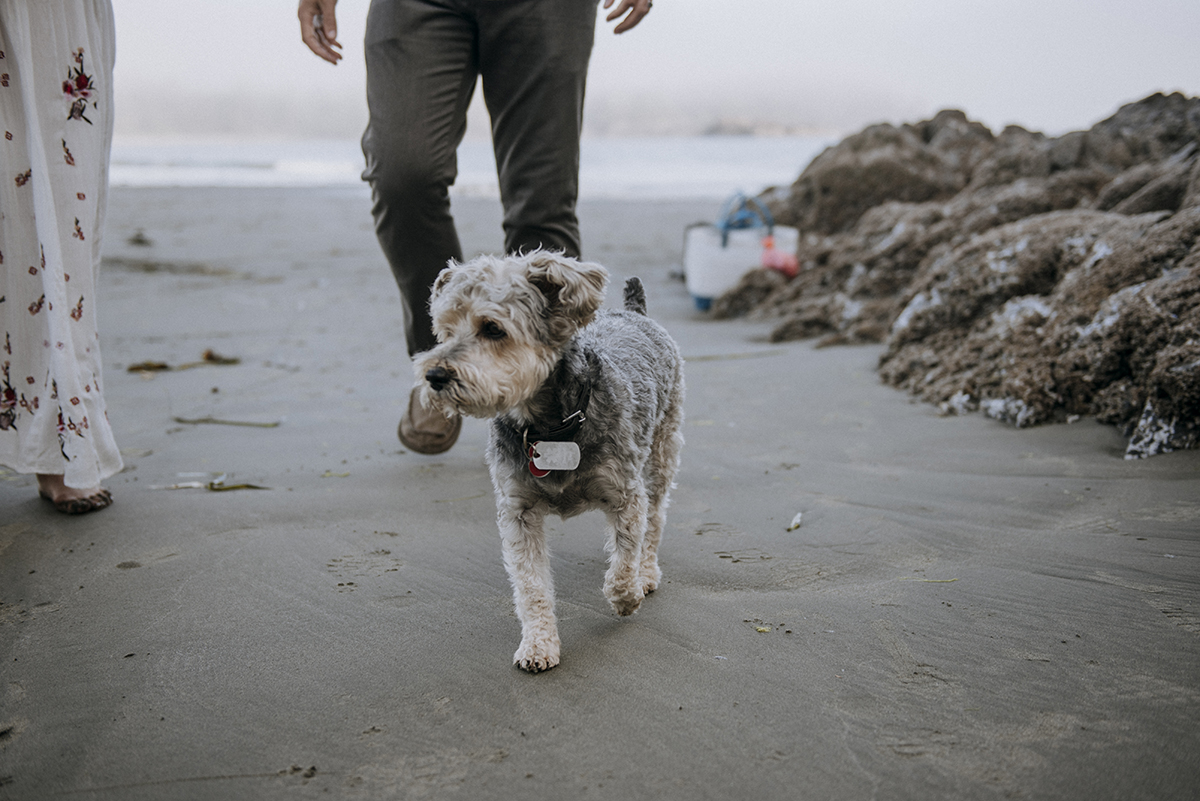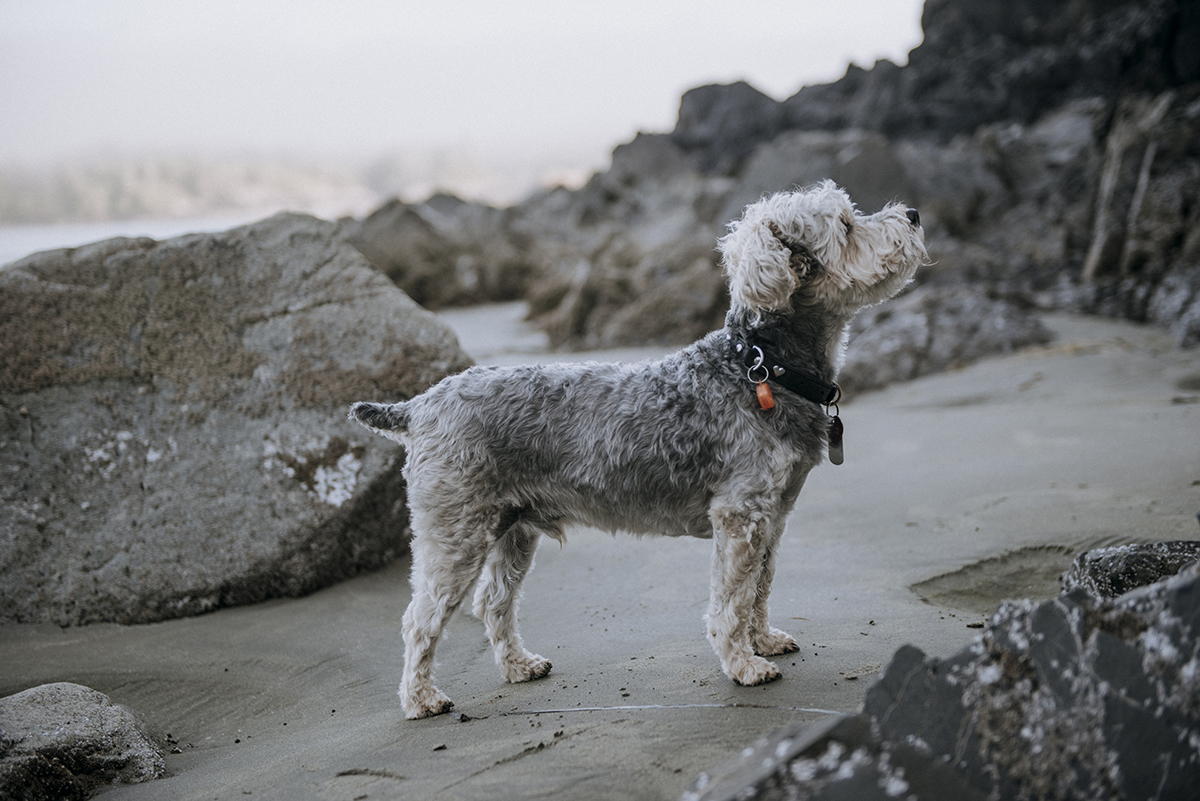 I was planning on not getting too crazy with my vendor-mentioning in this post, but here I go again. For a while, I got a little addicted to Sea My Soul by my friend Lynette. I have a "We Eloped" sign as well as a "Just Married" sign that live in the trunk of my car, but she is also available for custom creations, so you could get one of these with your wedding date and take it home and hang it over your bed. Just sayin'.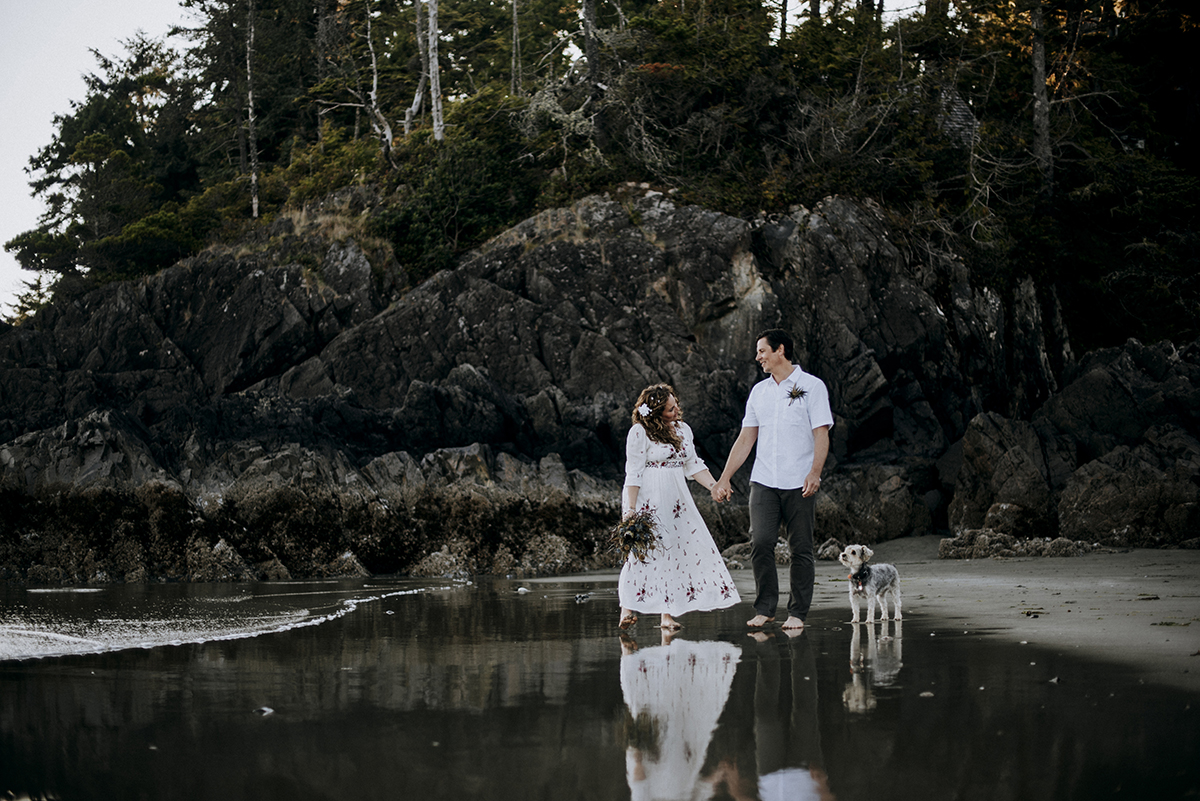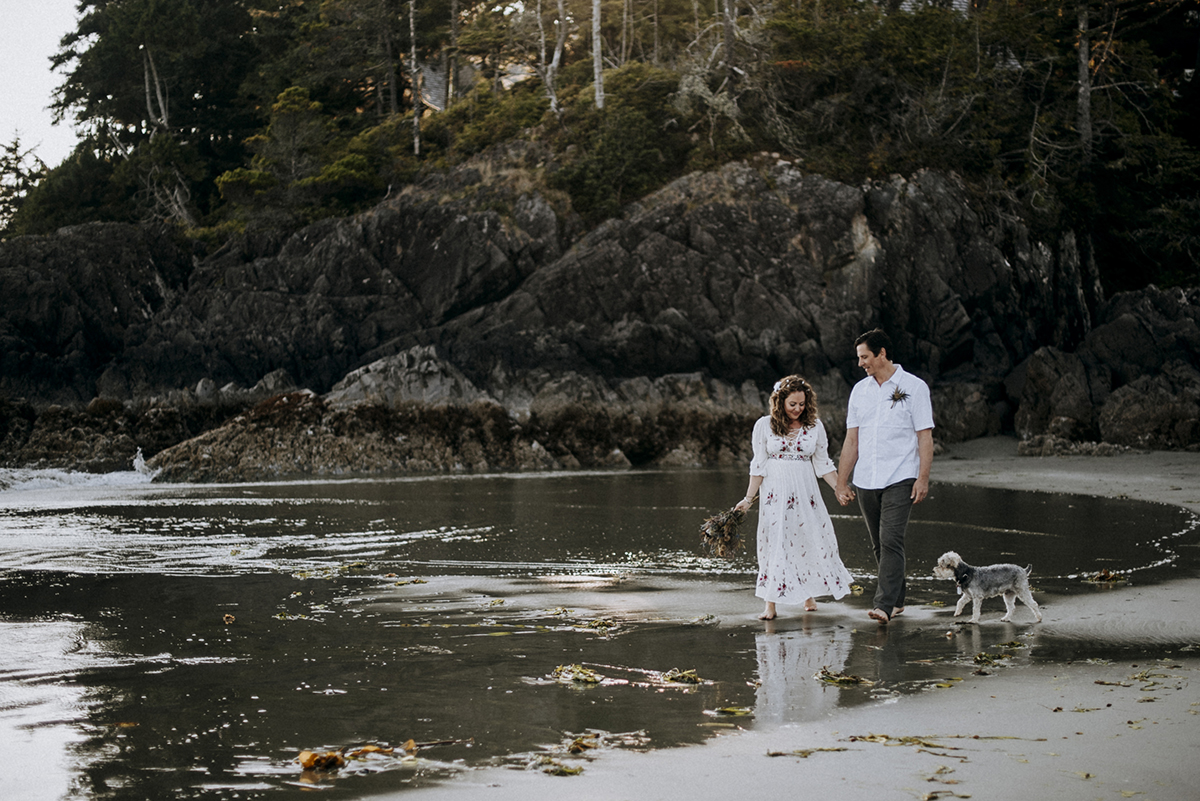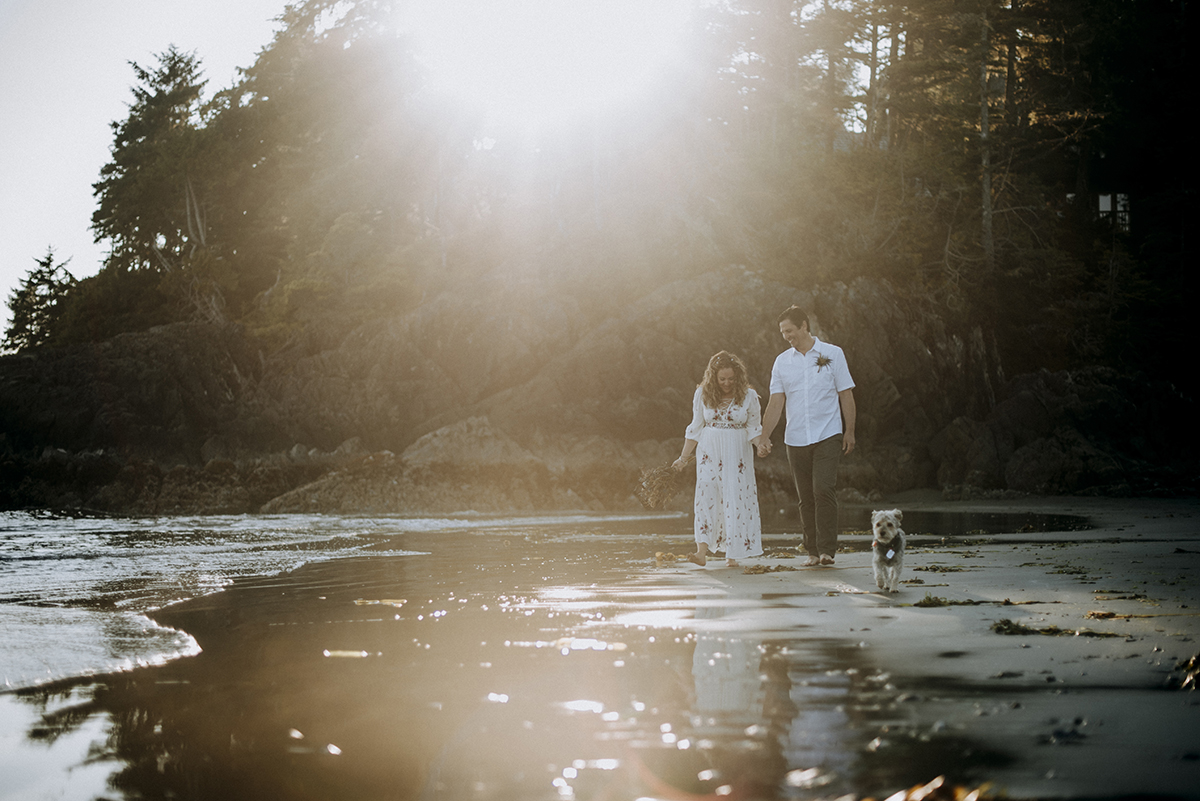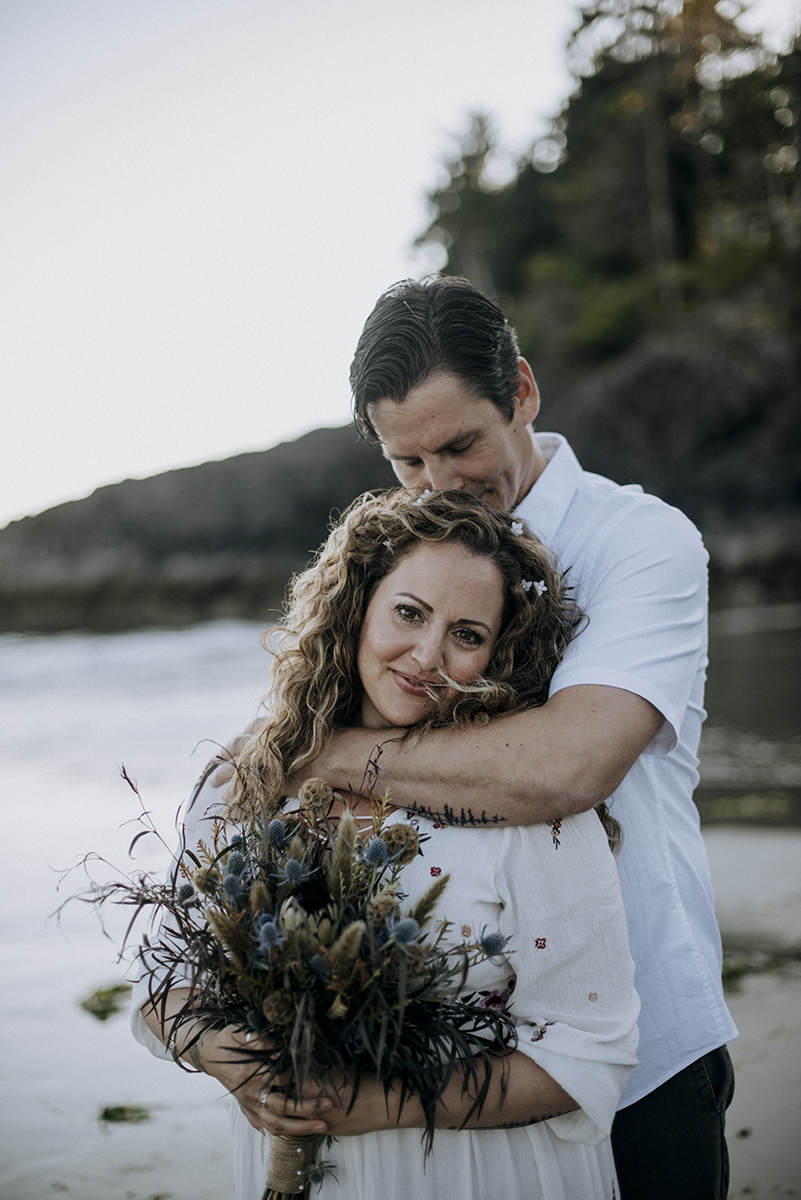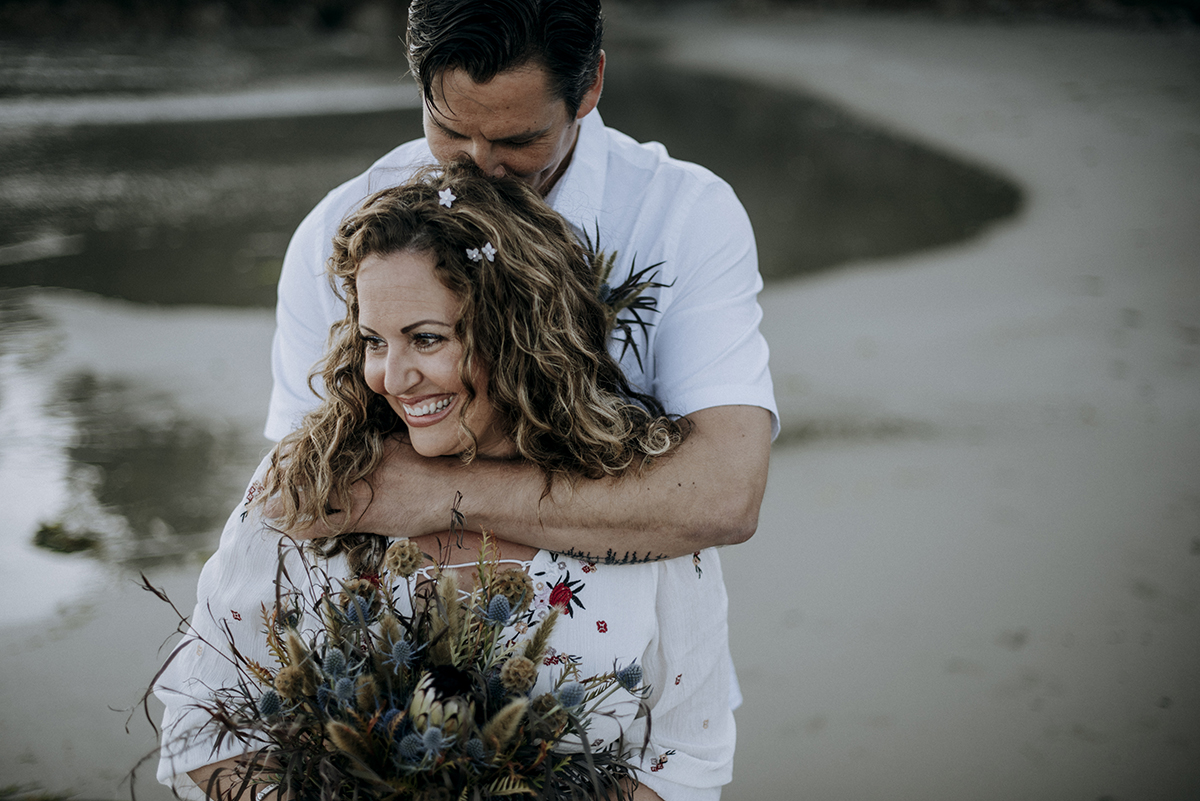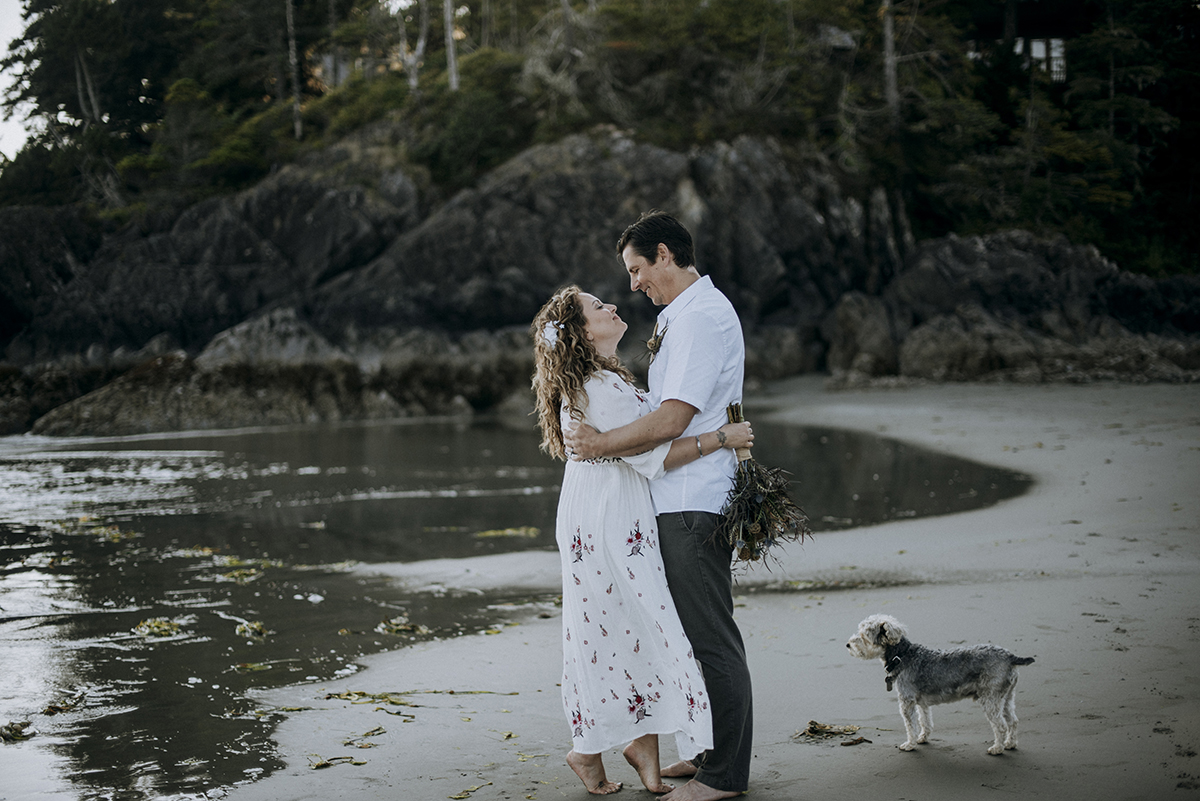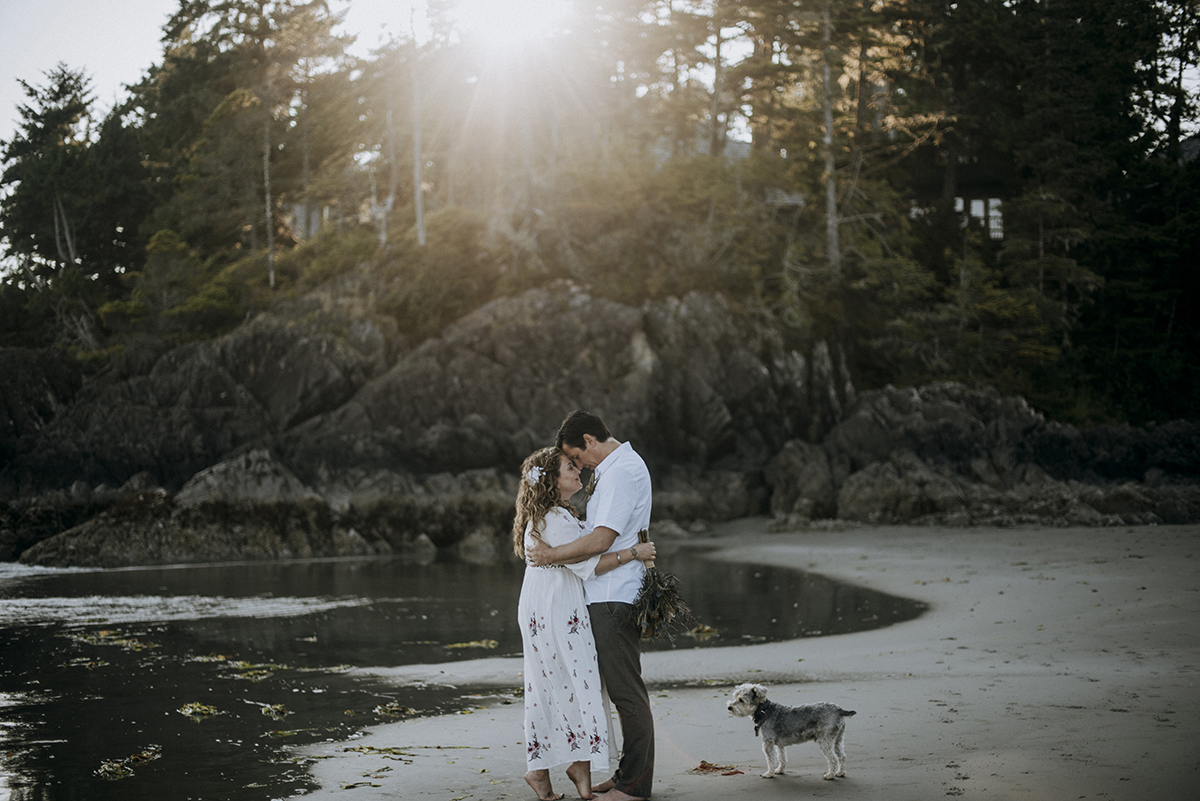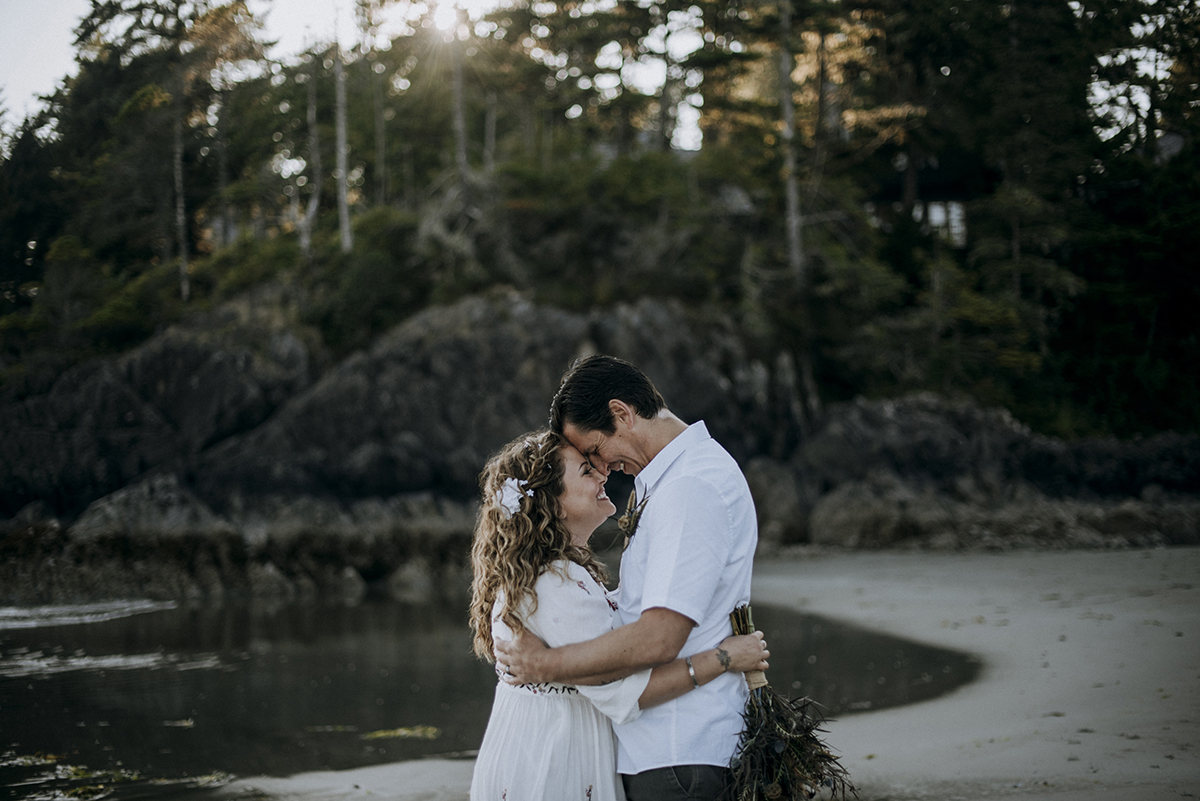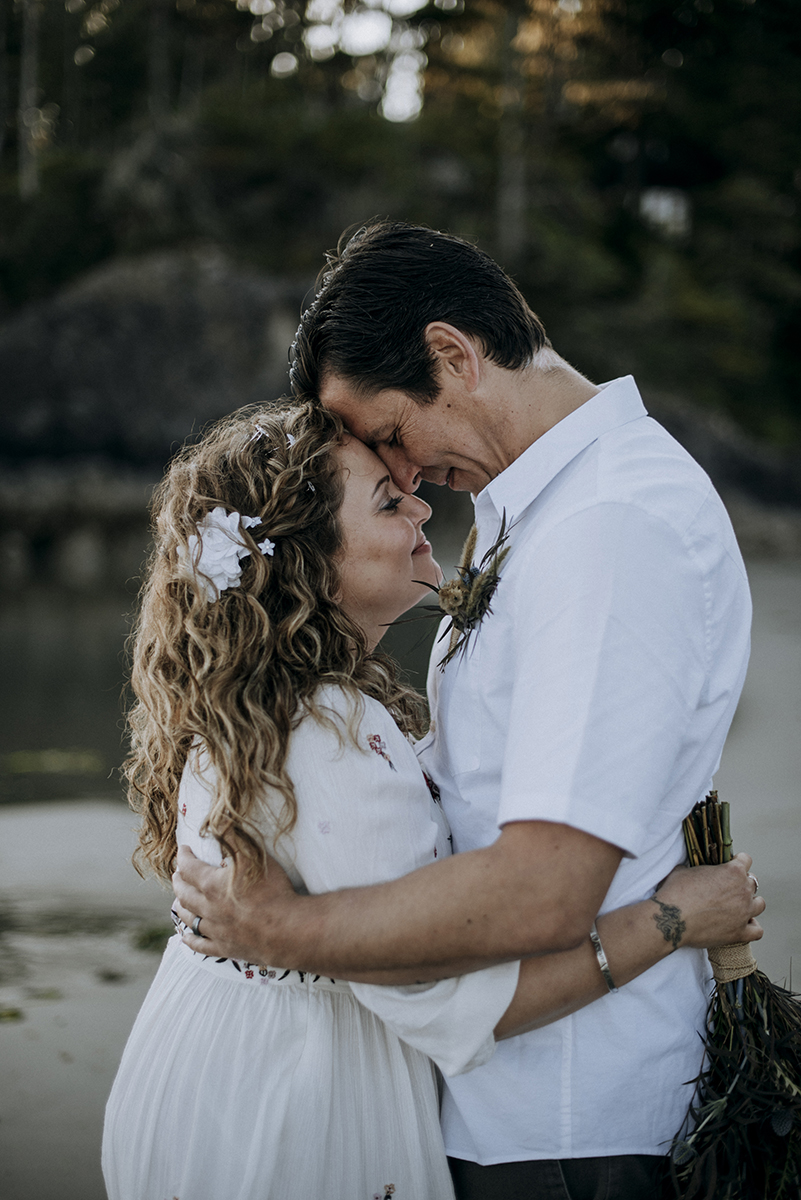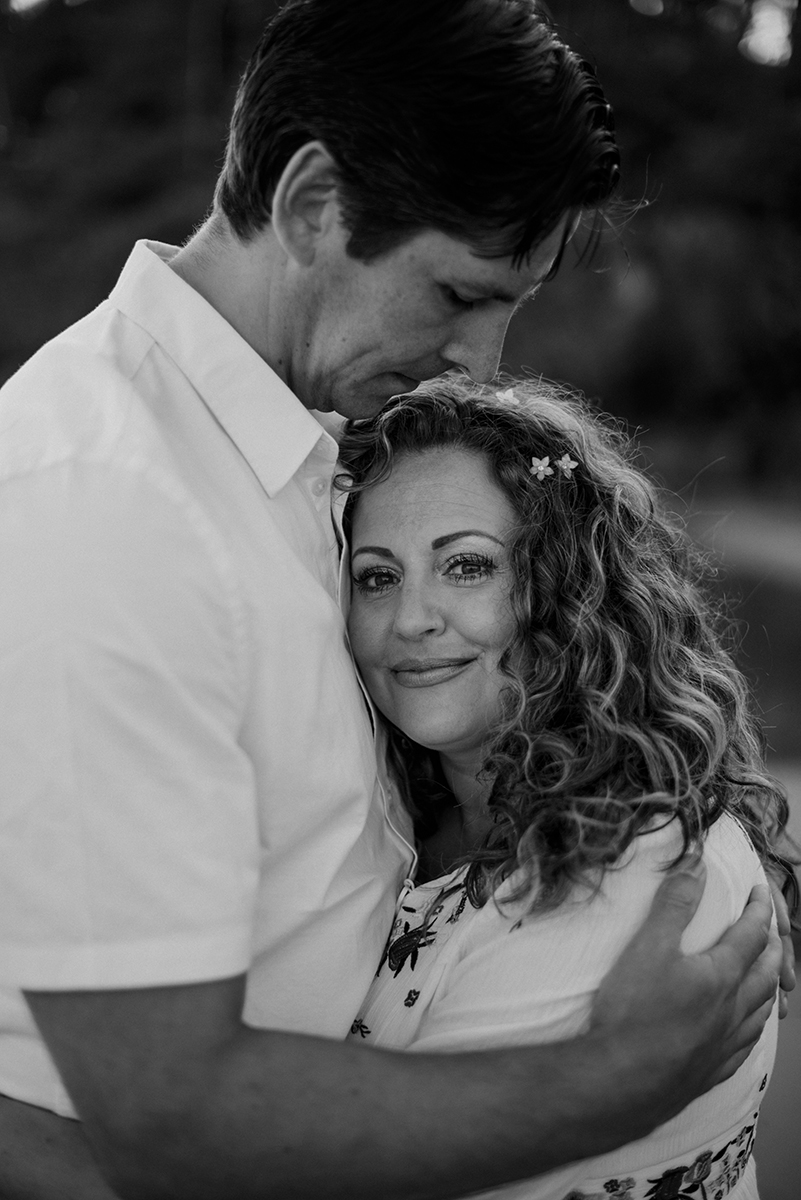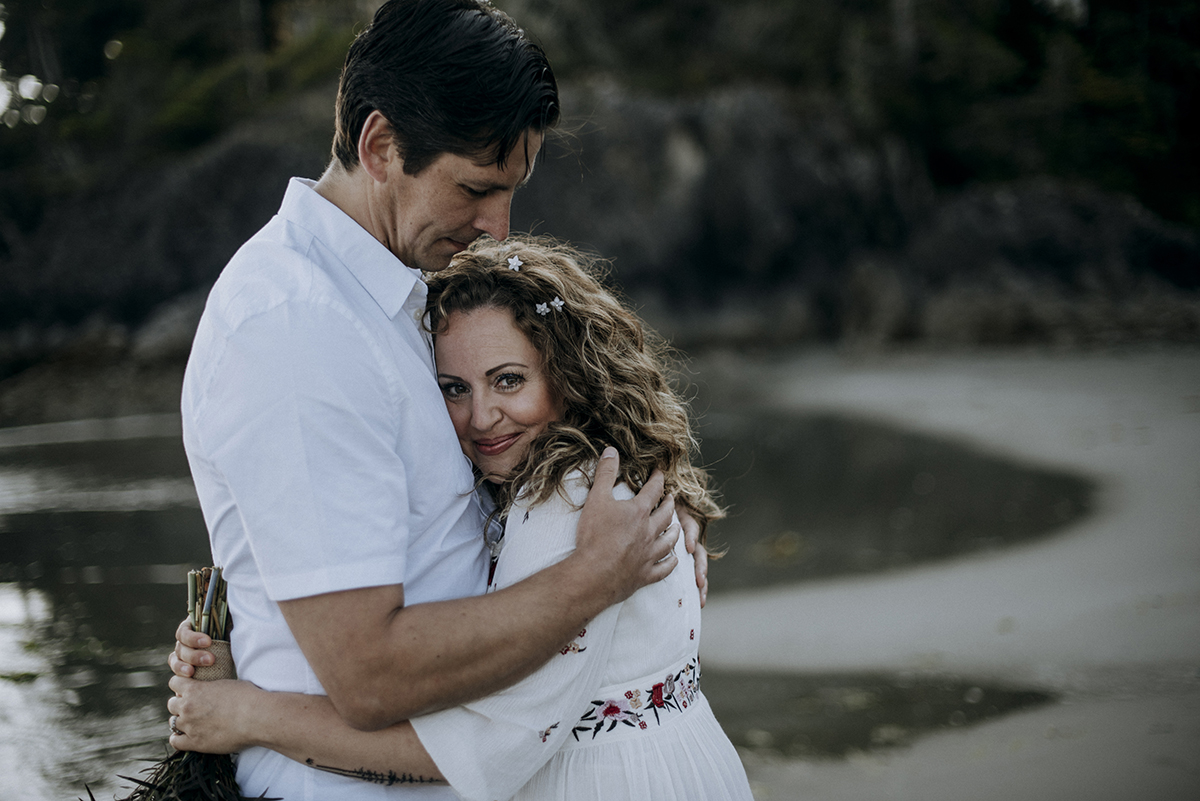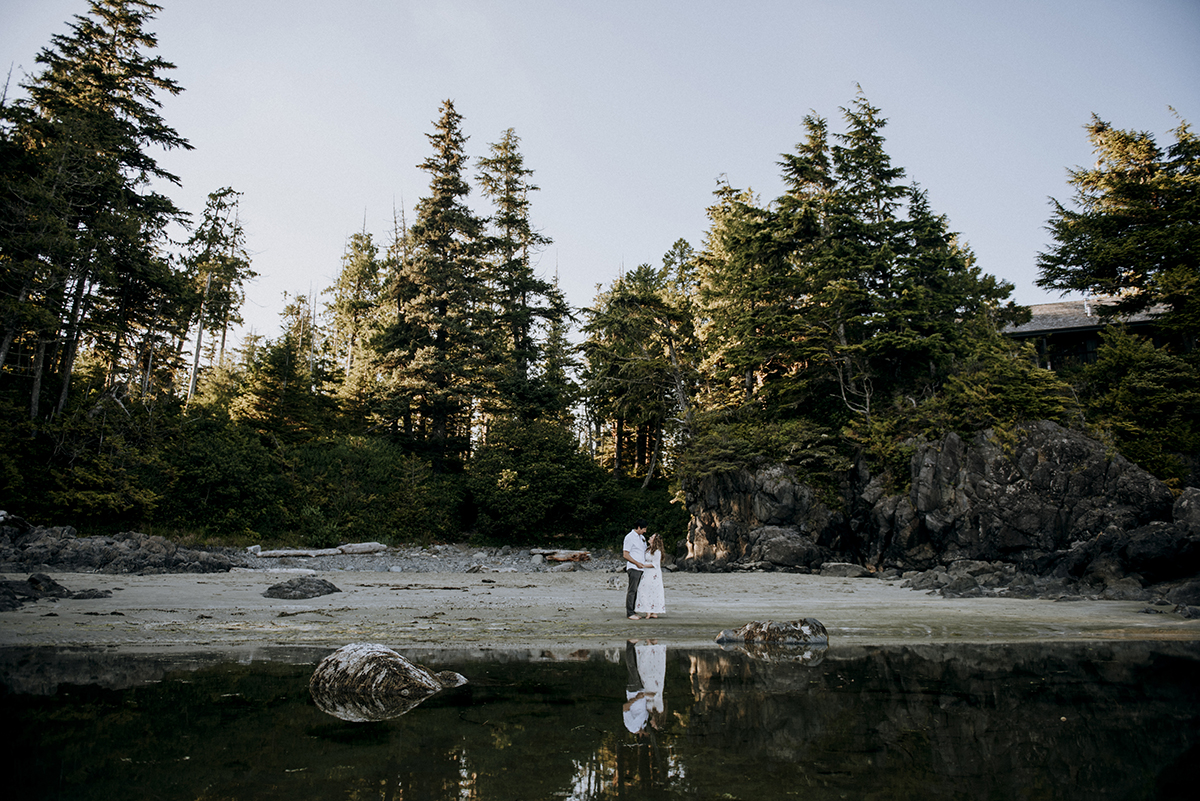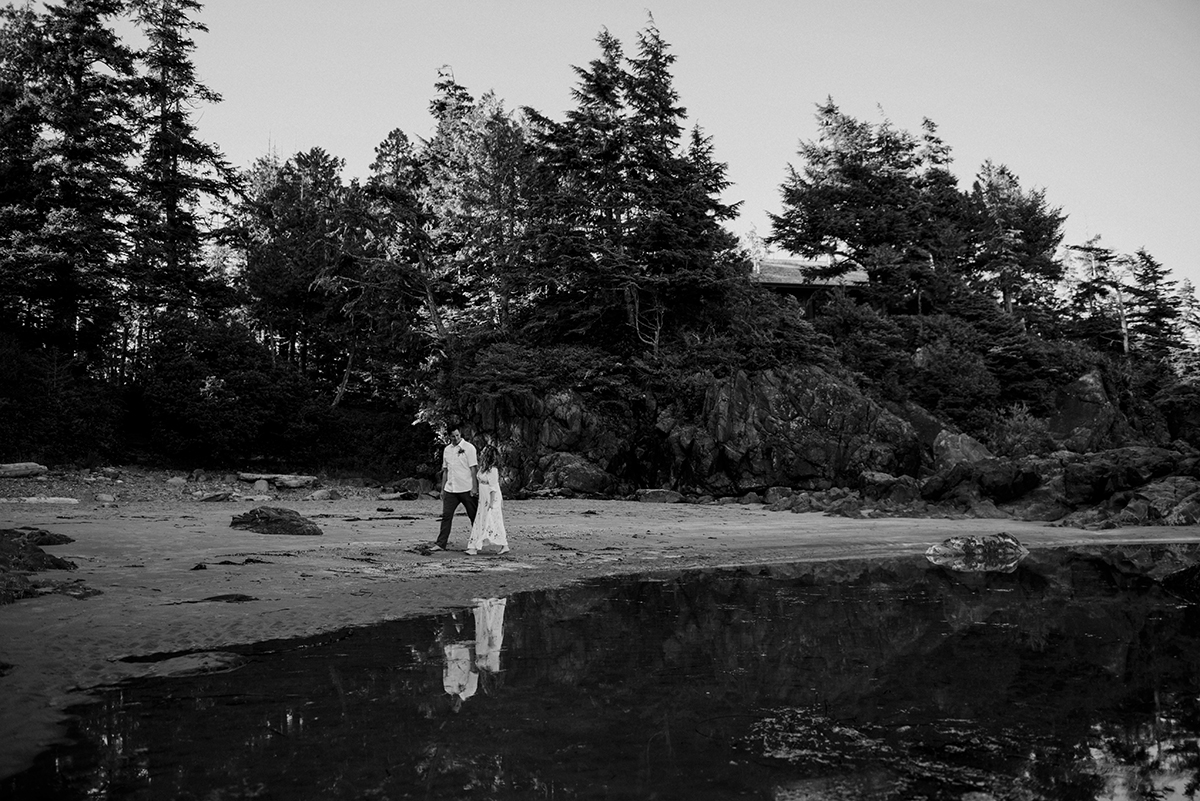 Happiness doesn't really need words when it's this obvious.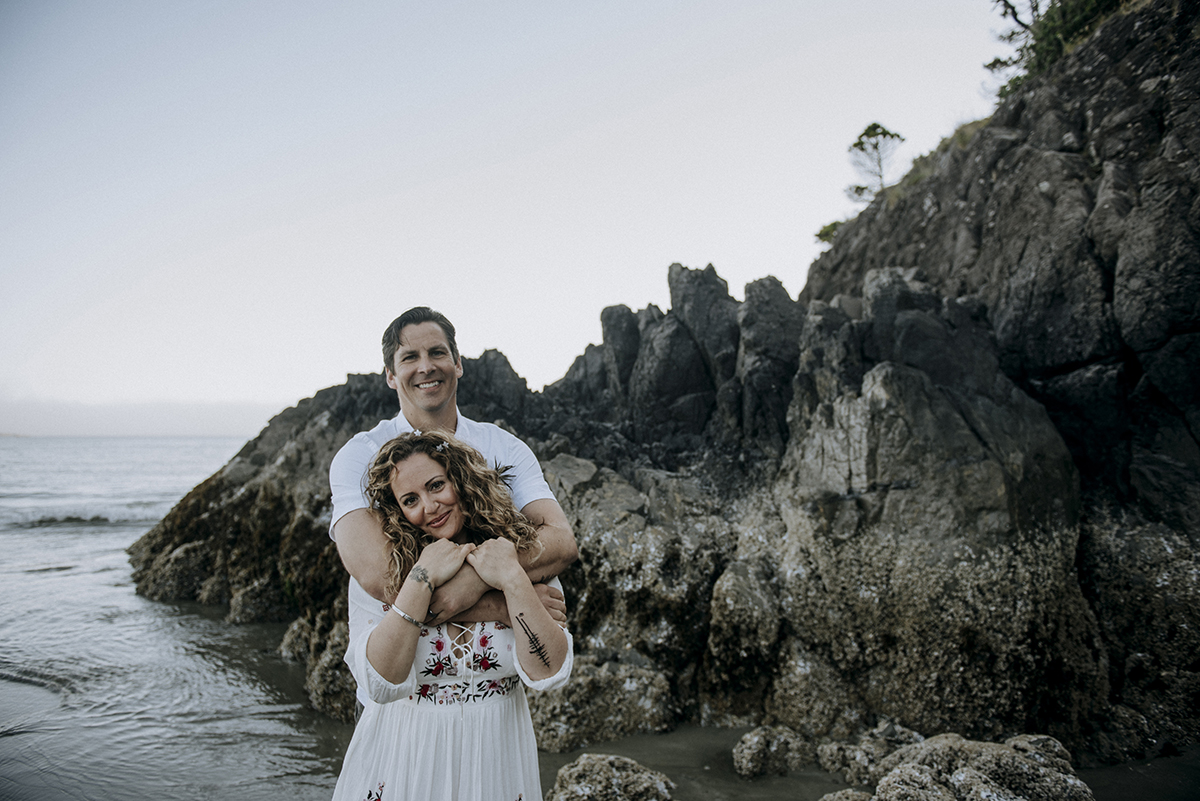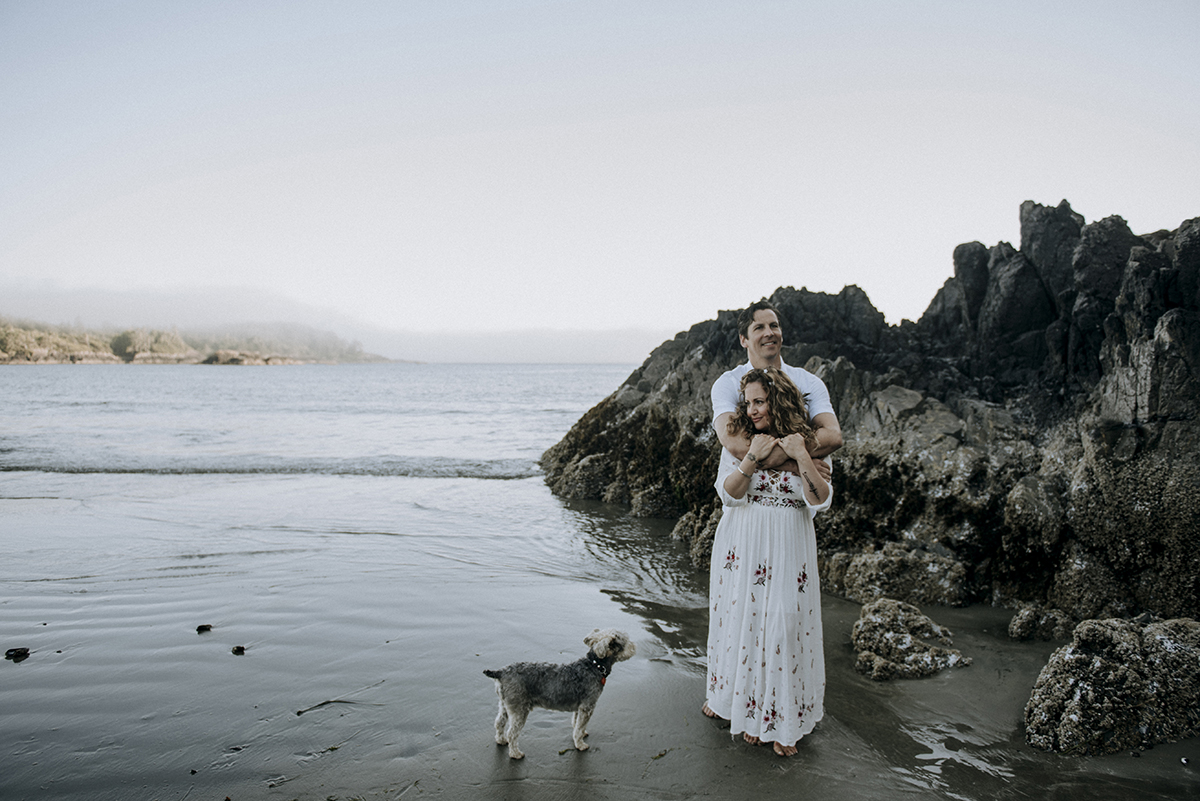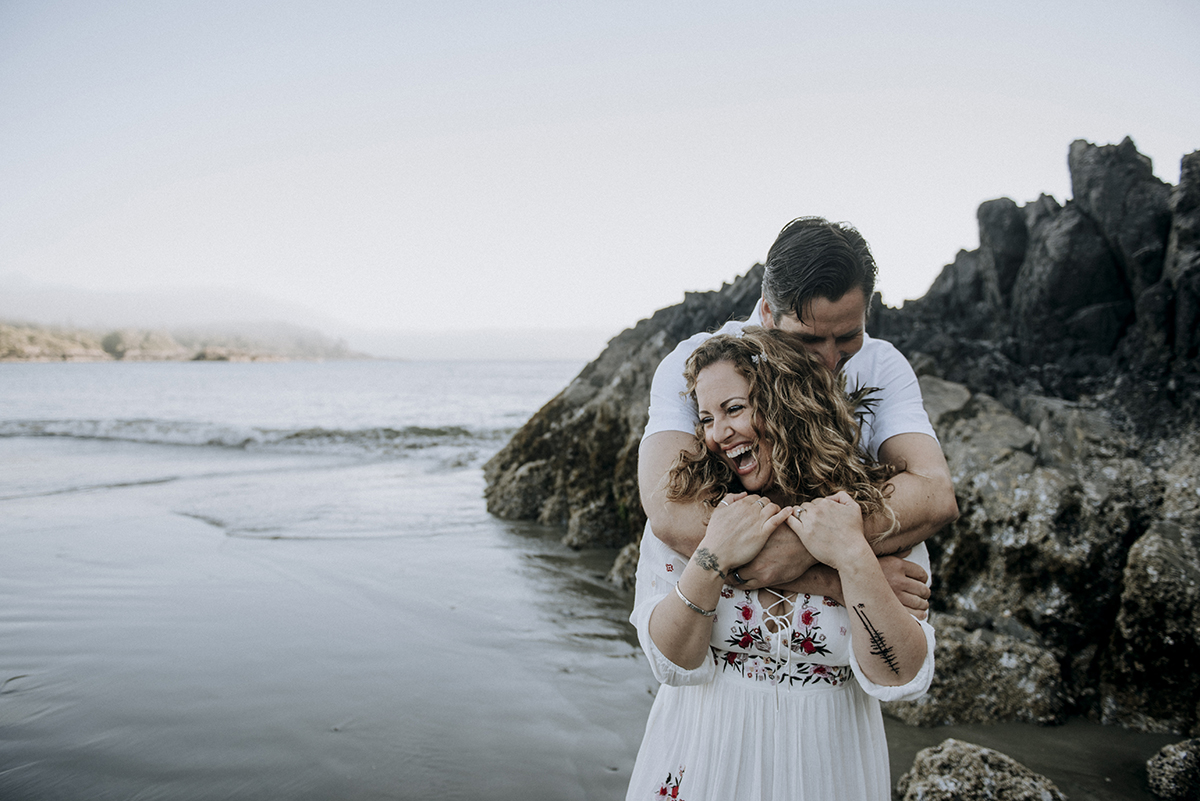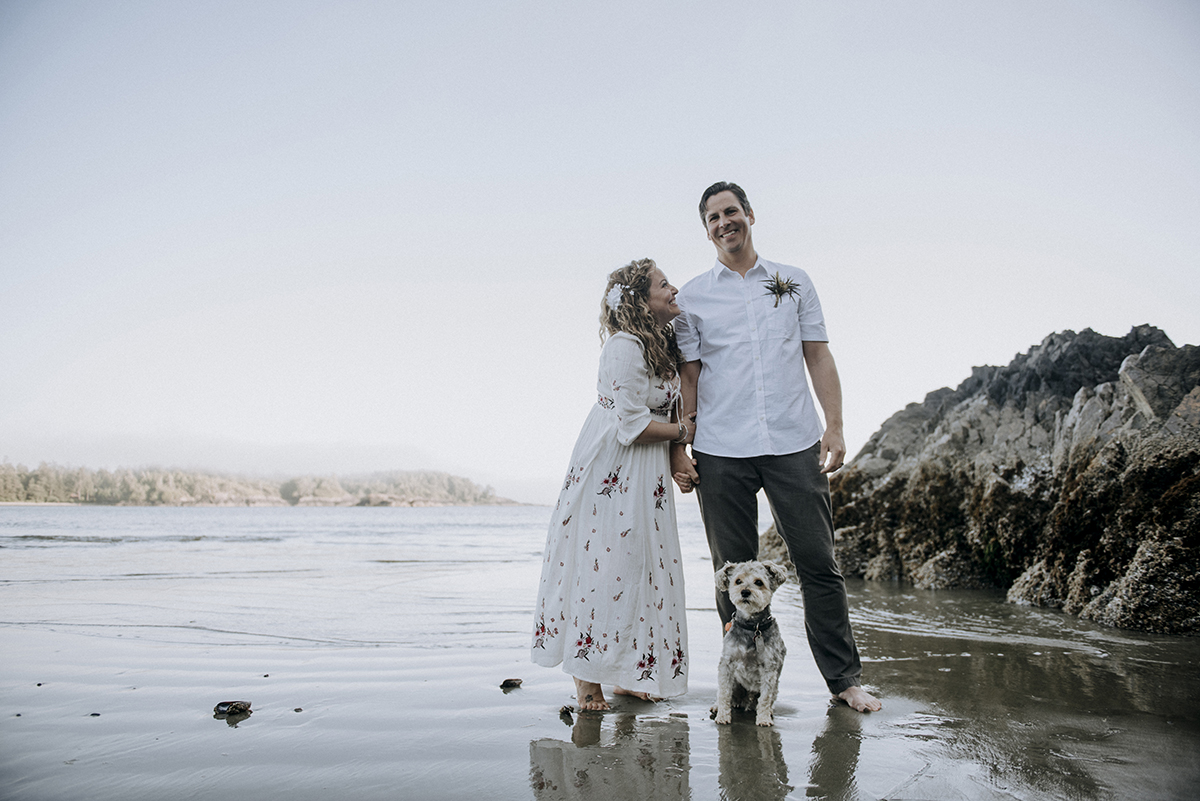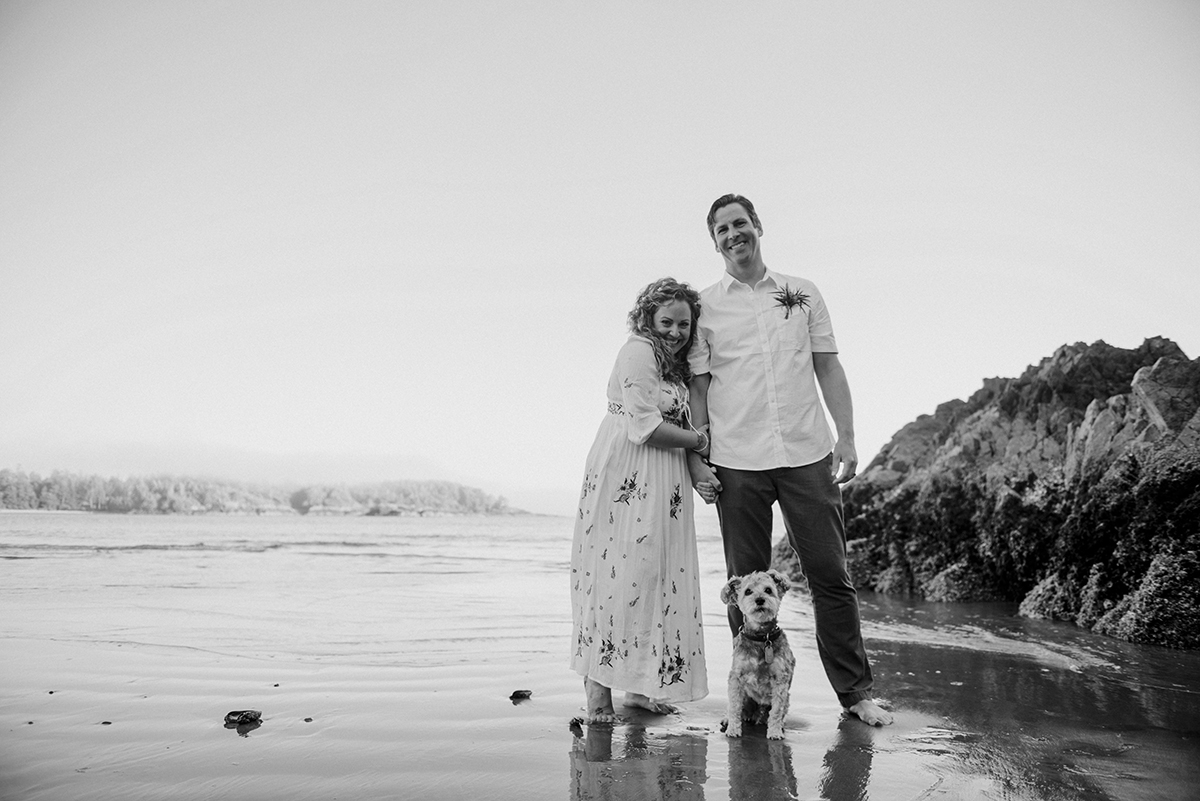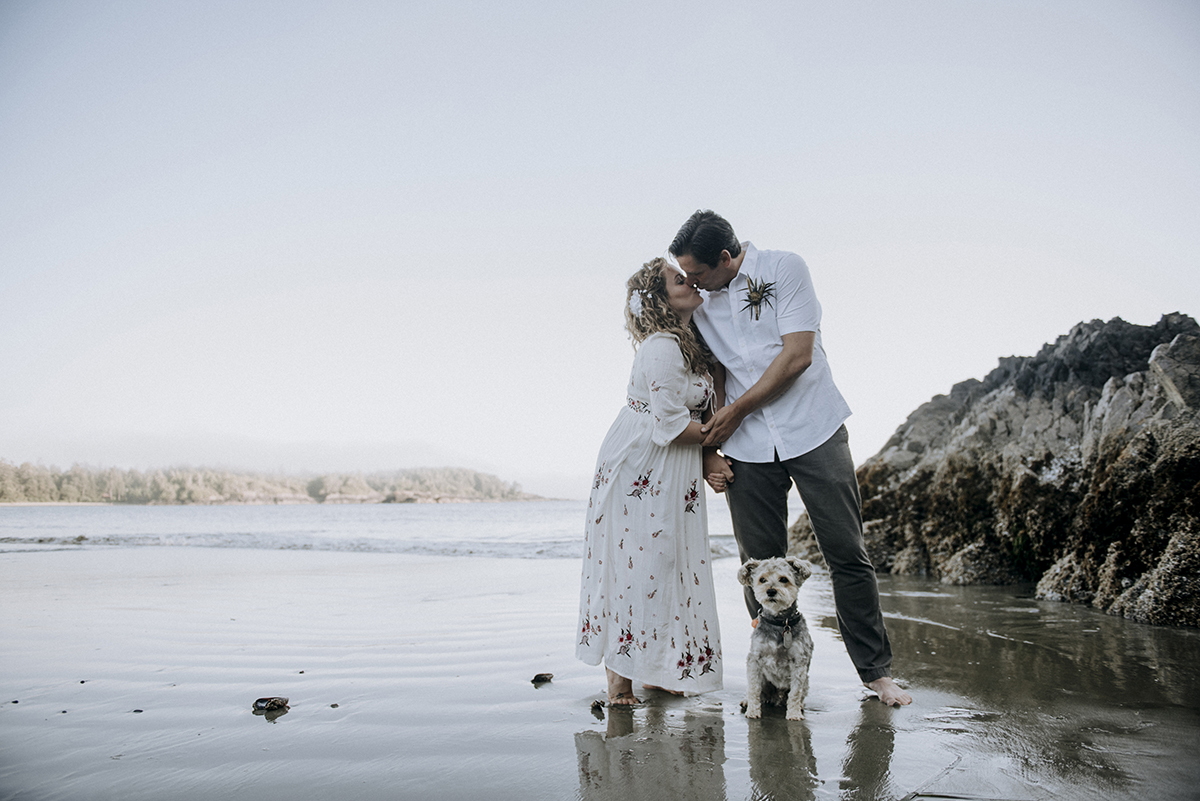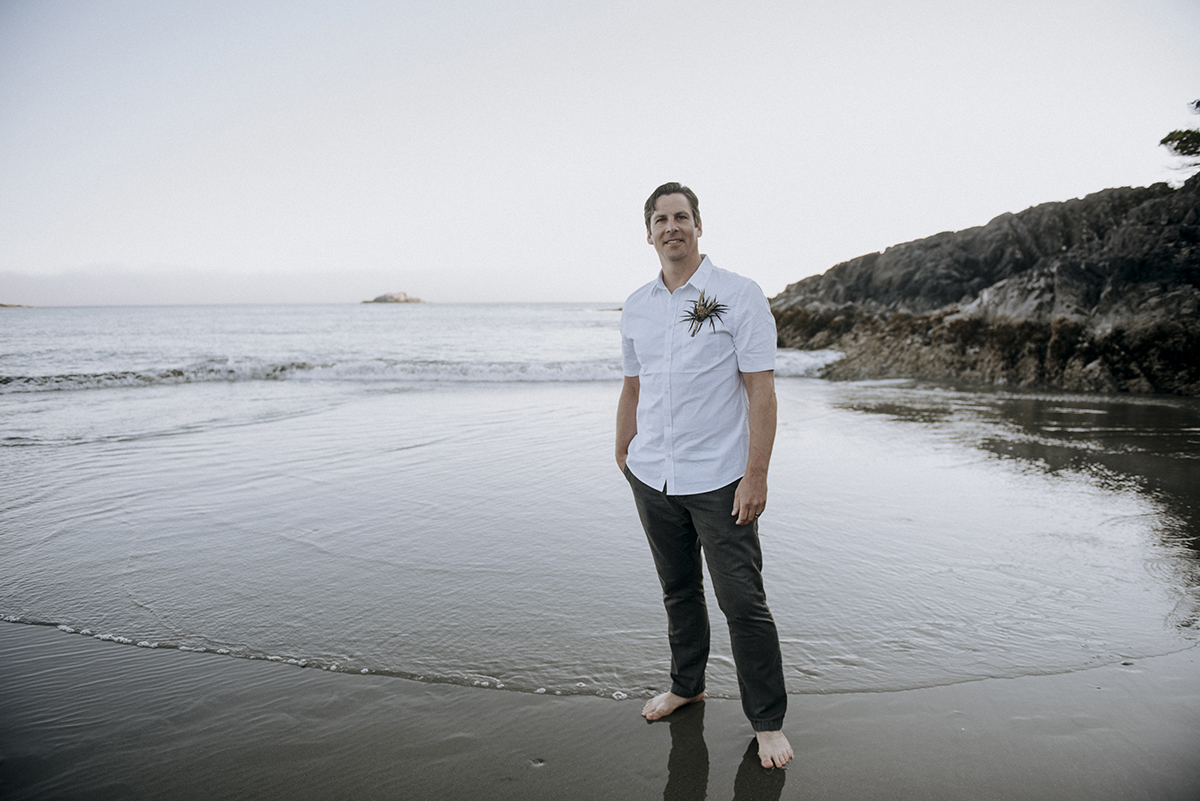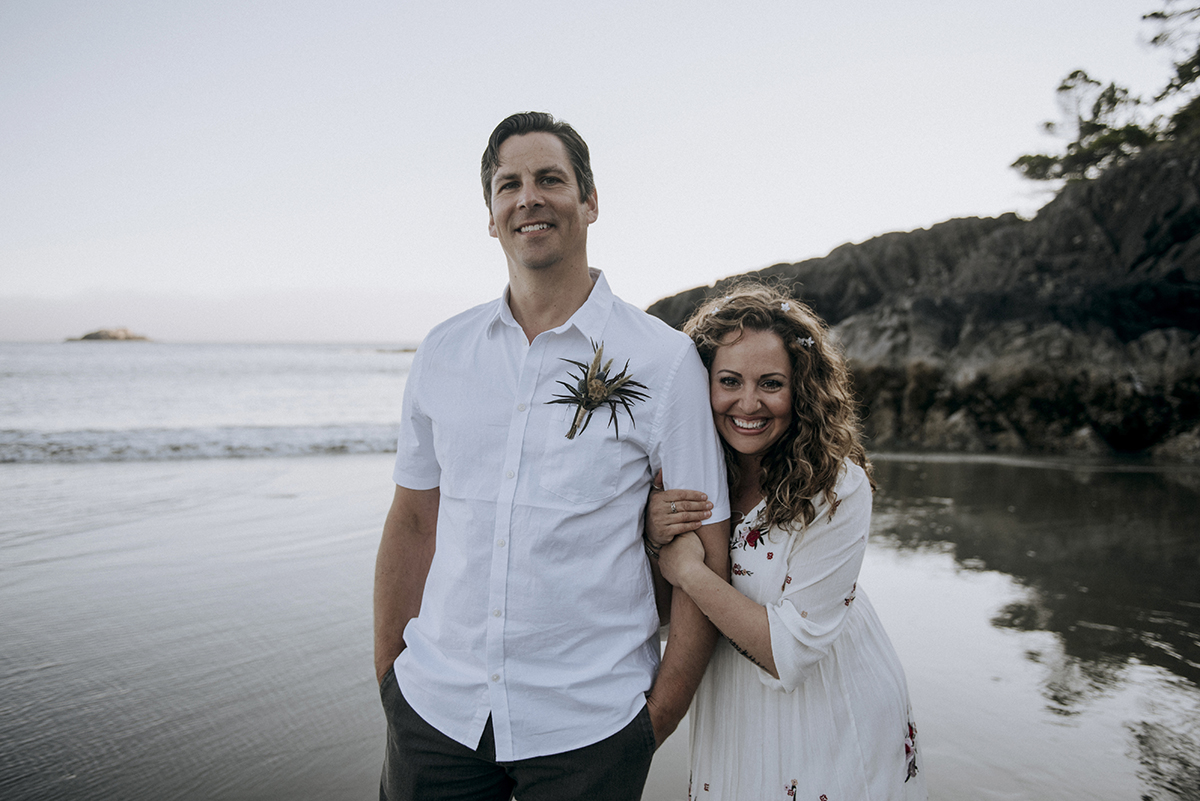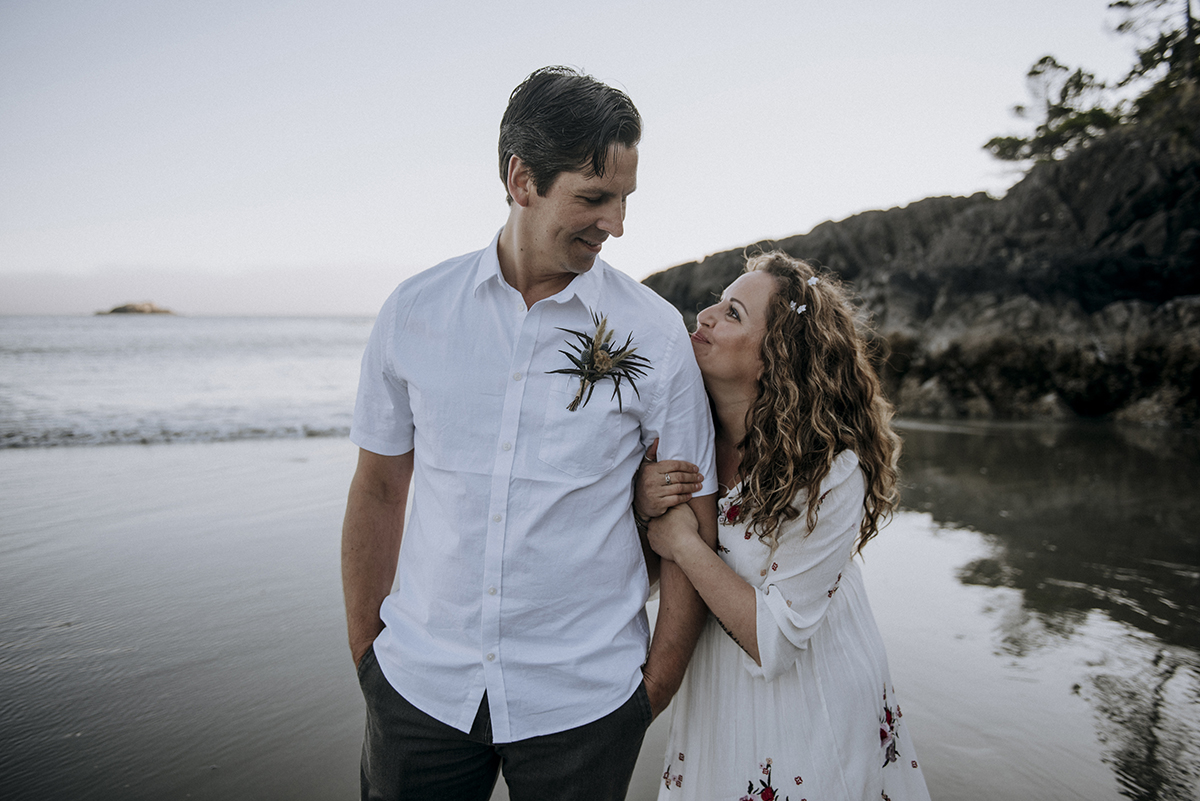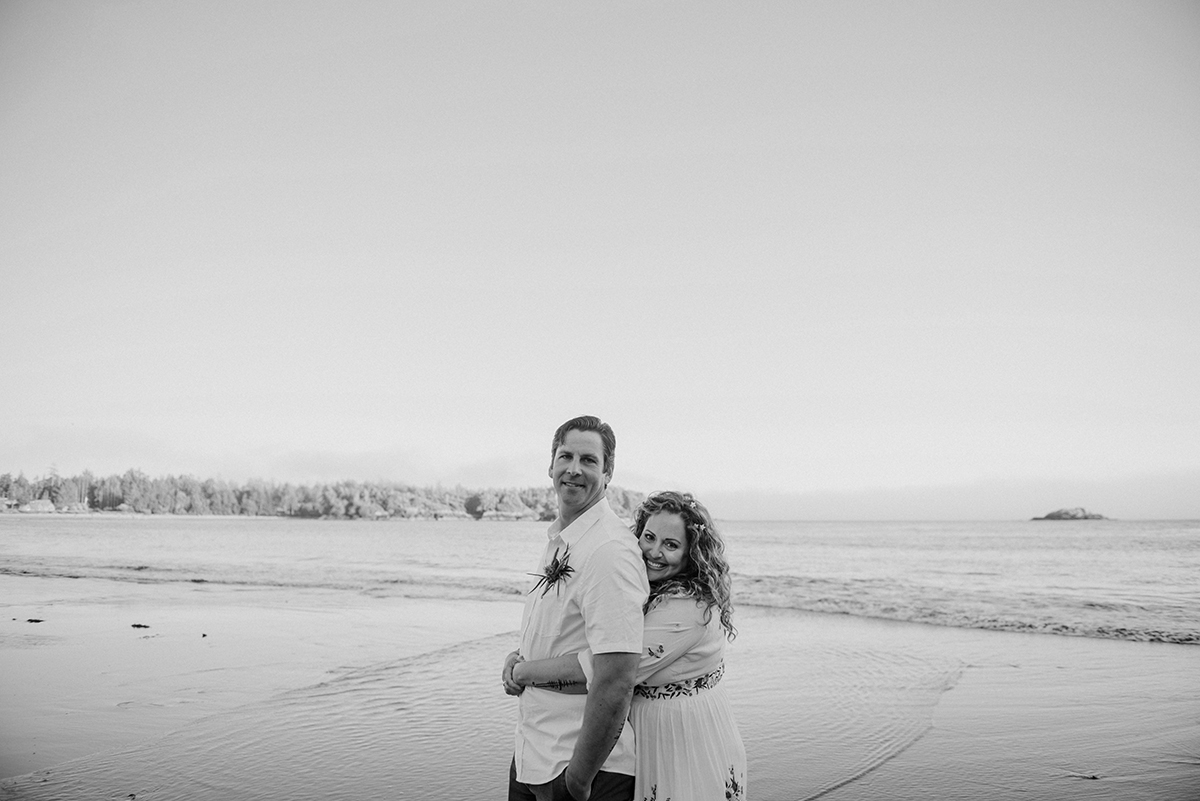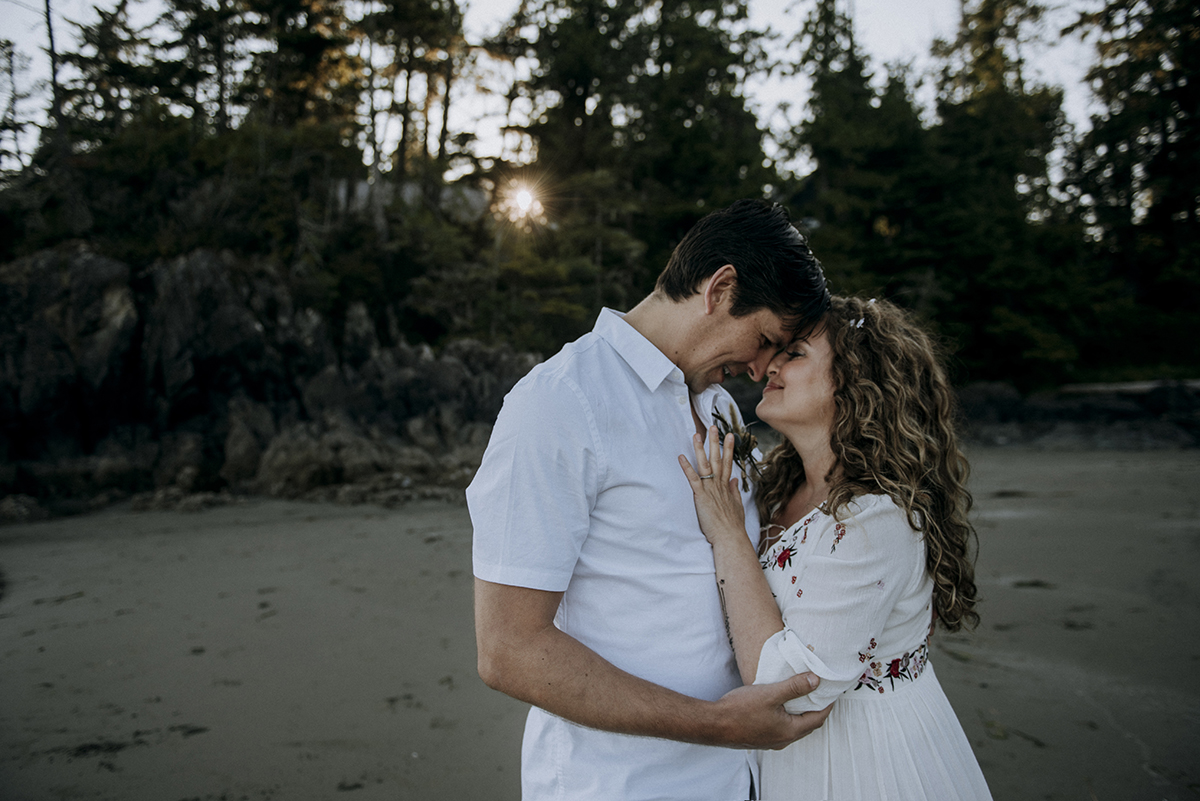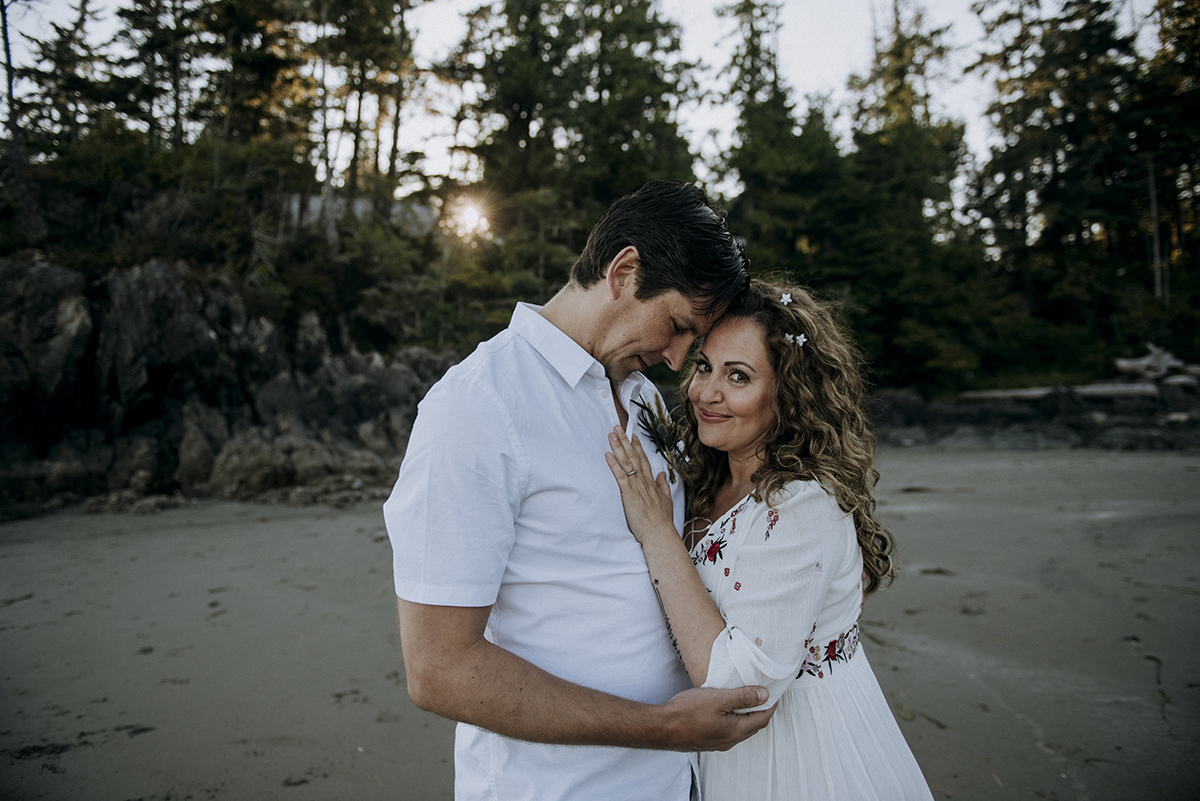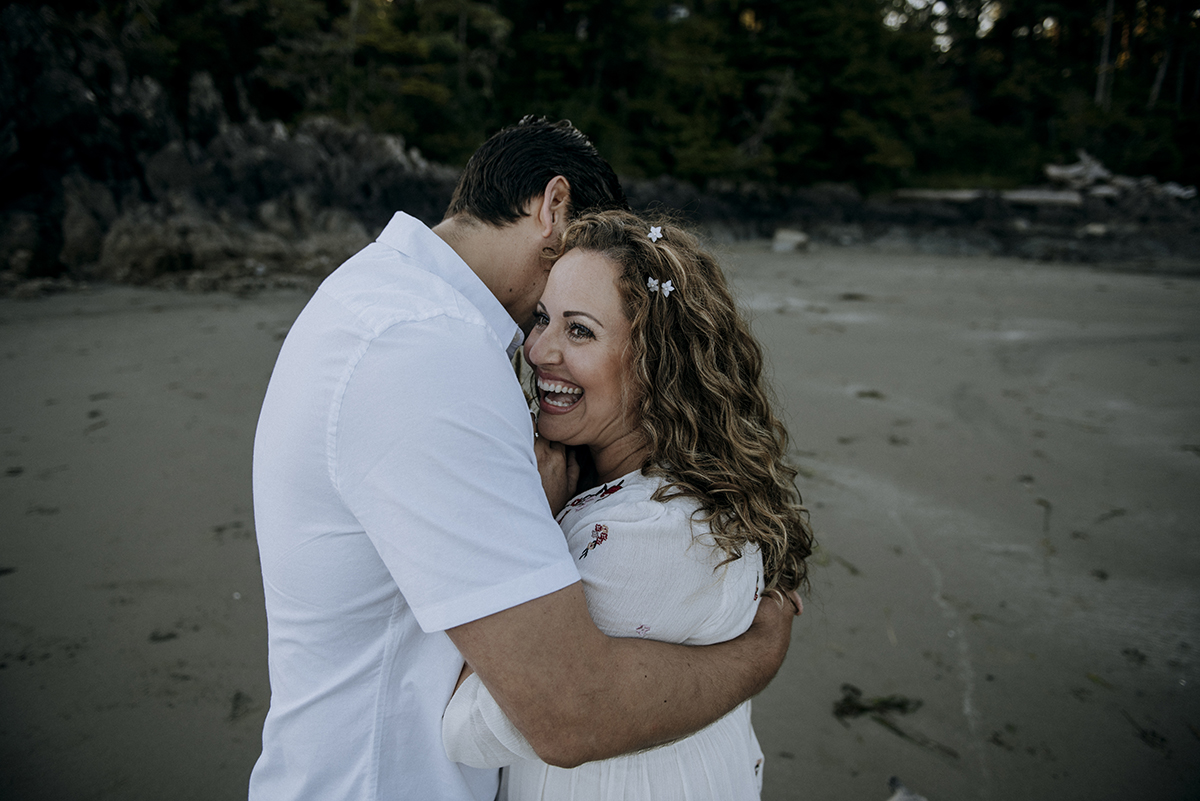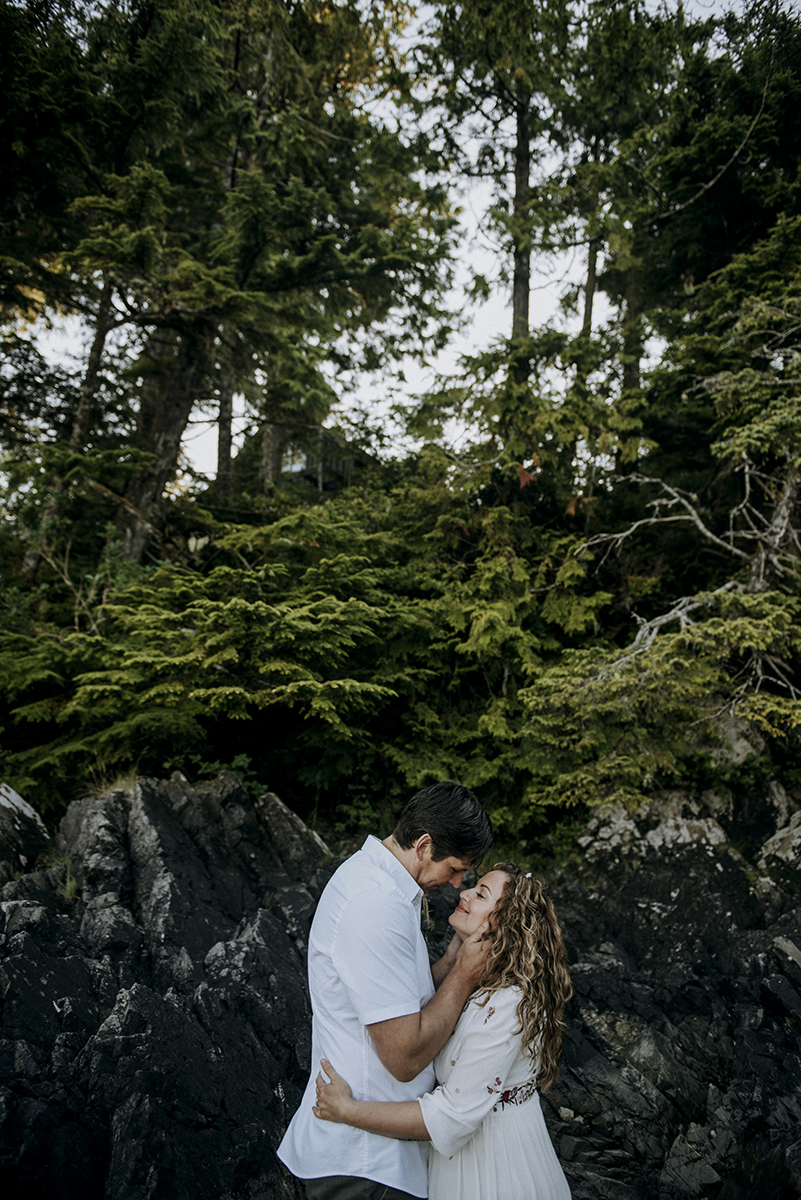 I've seen it before – there's that moment after the I-Dos are said and the rings are exchanged, and you've had a few of what I call "dry photos', and the urge to go in turns irresistible.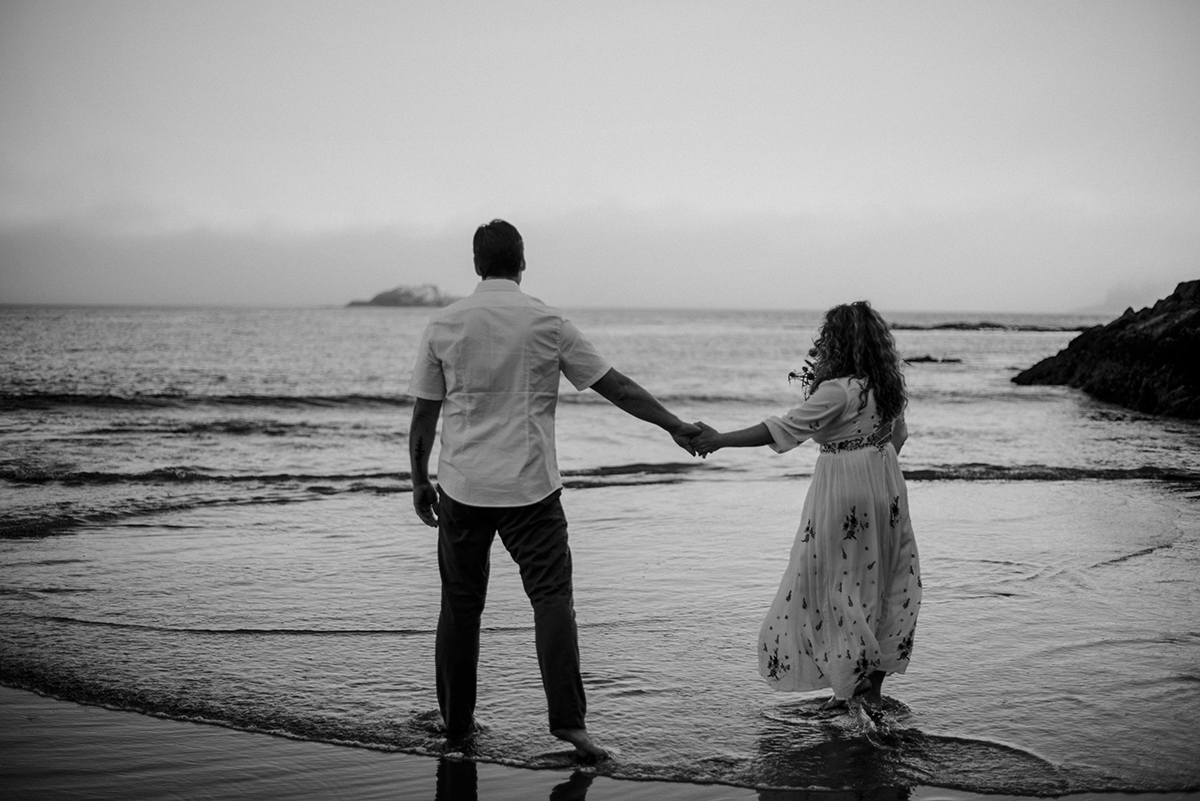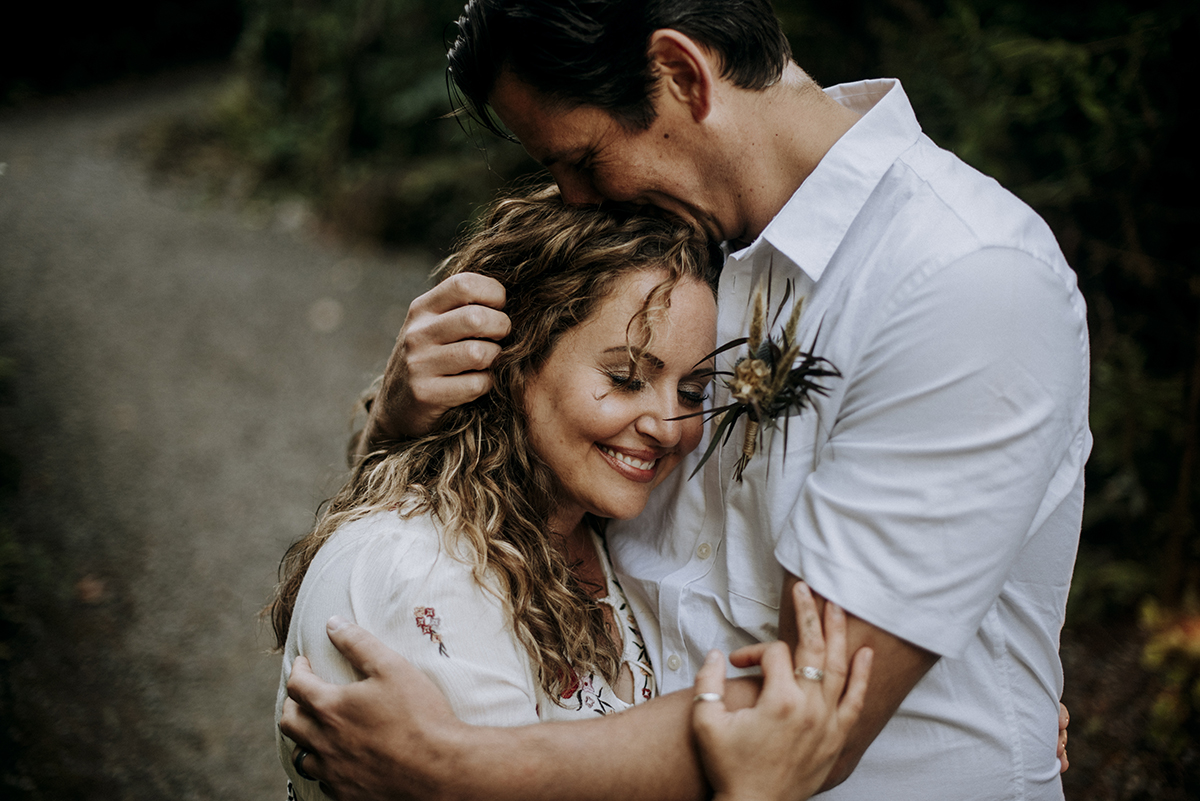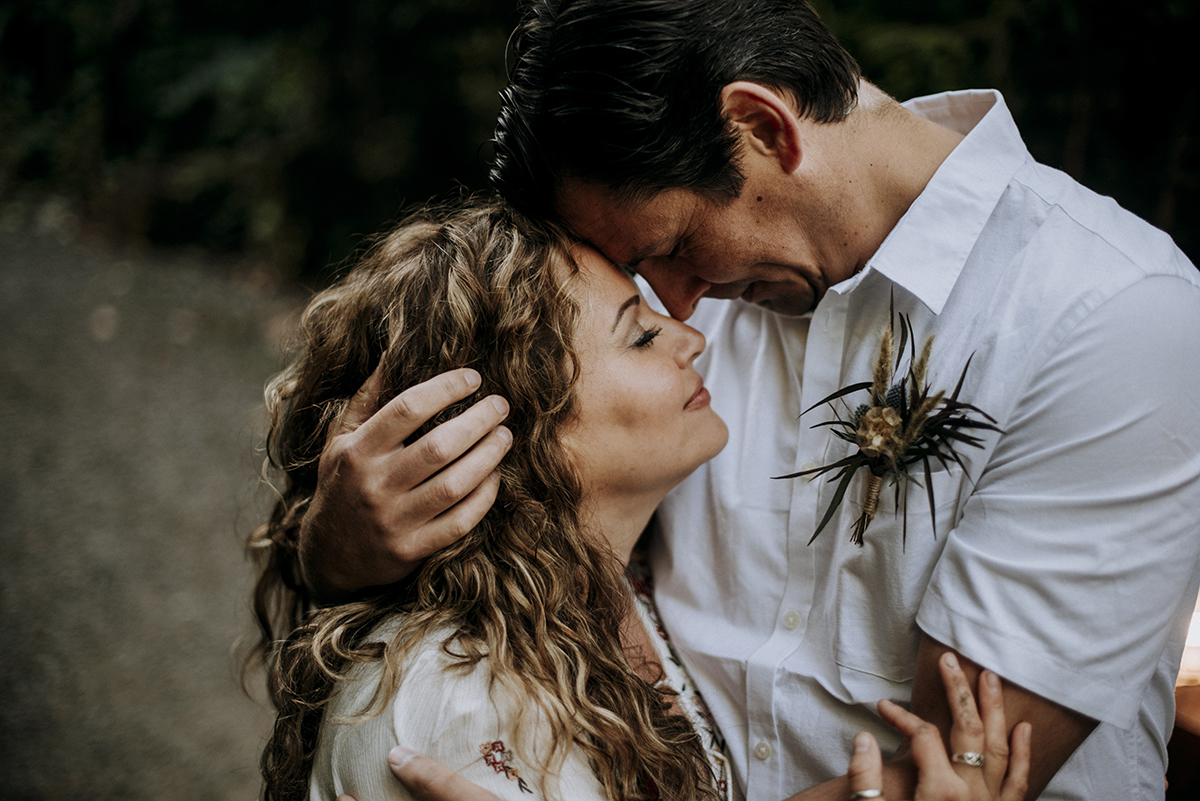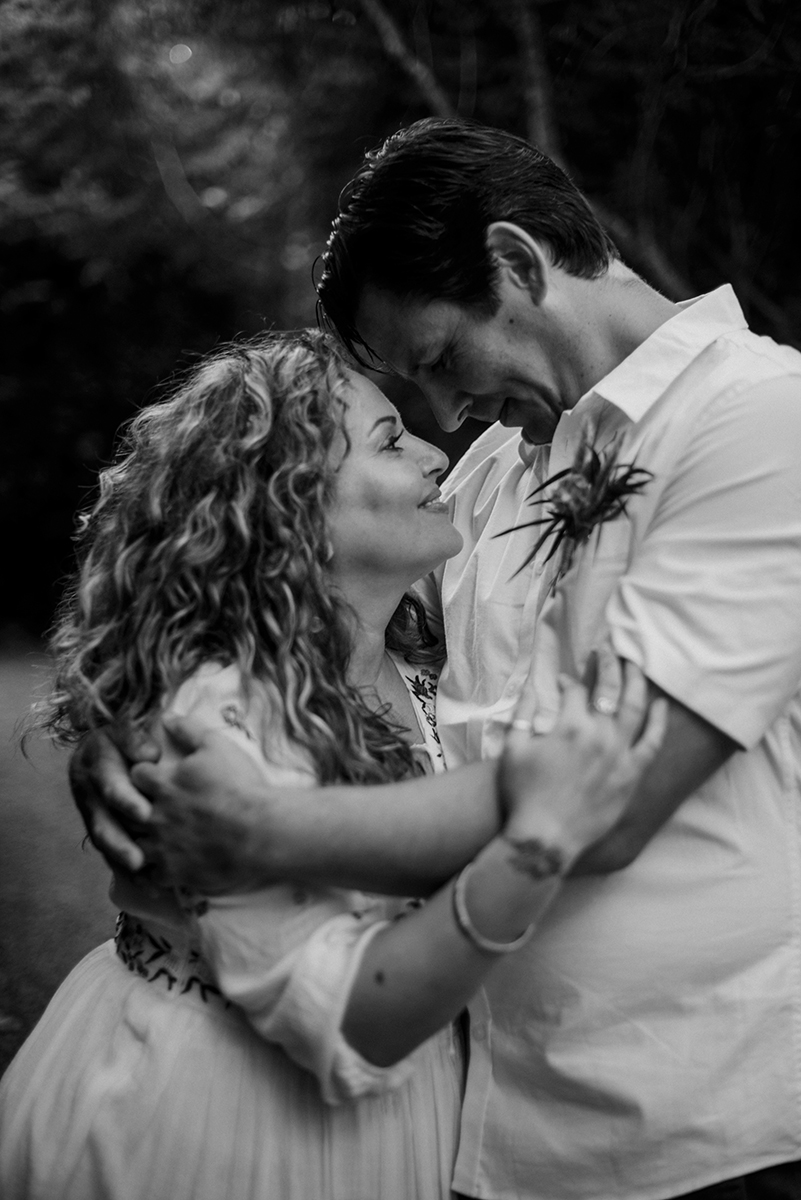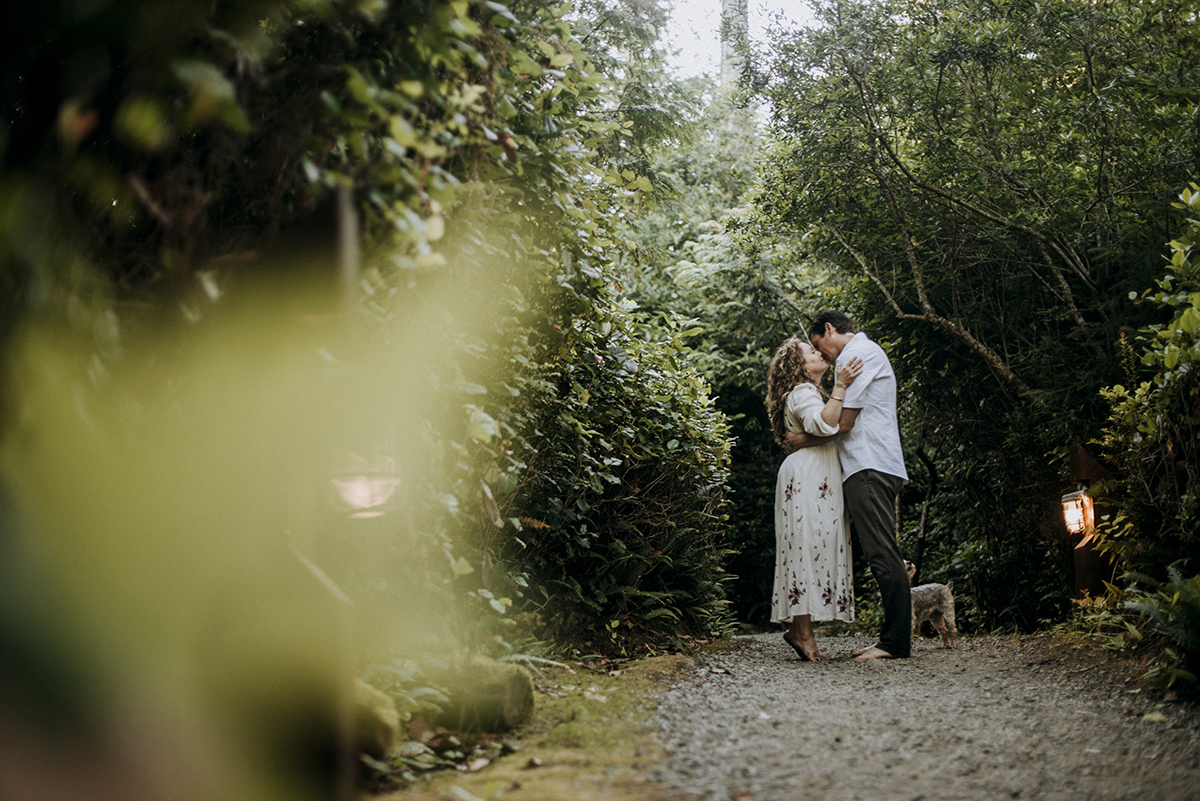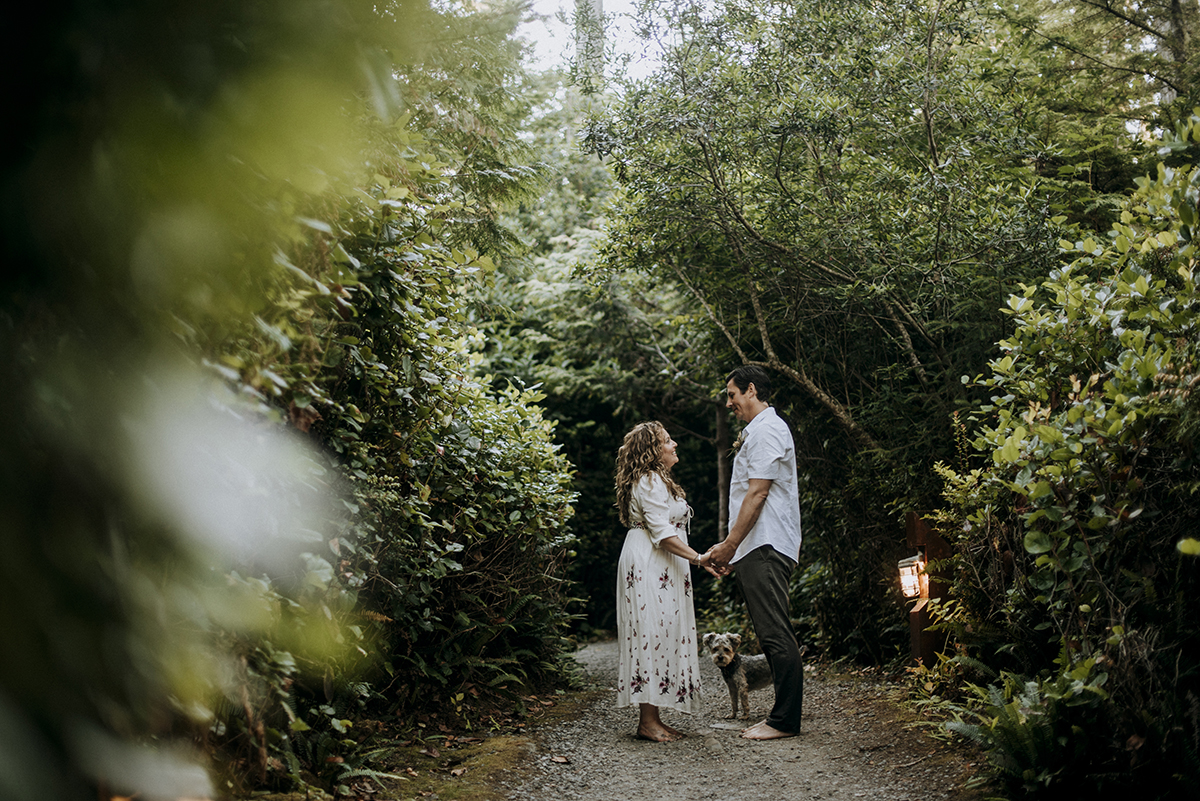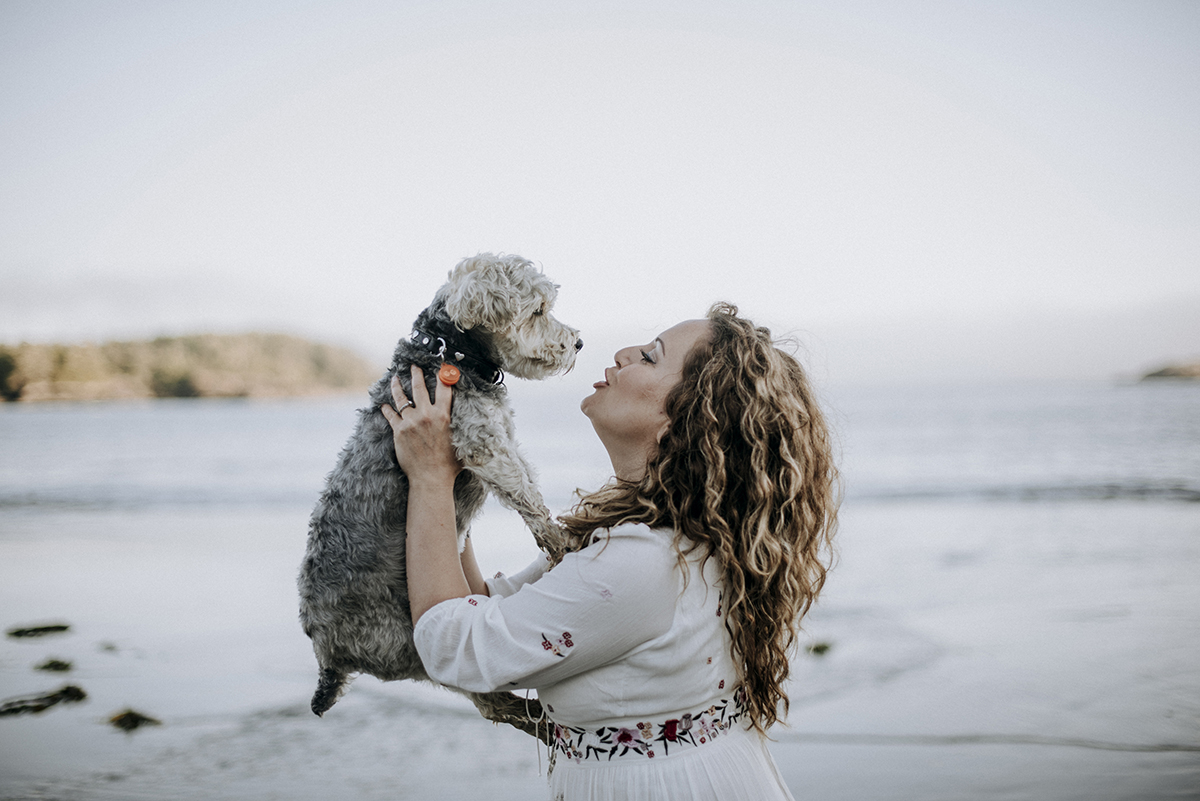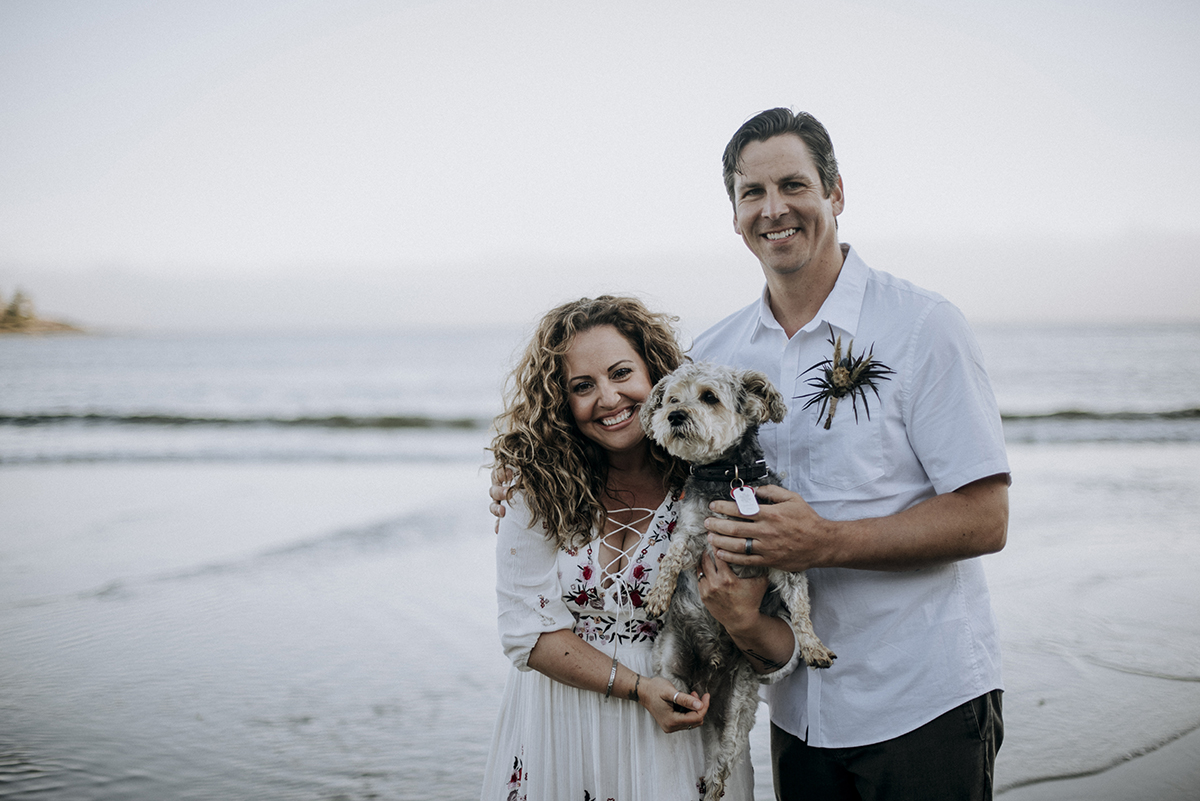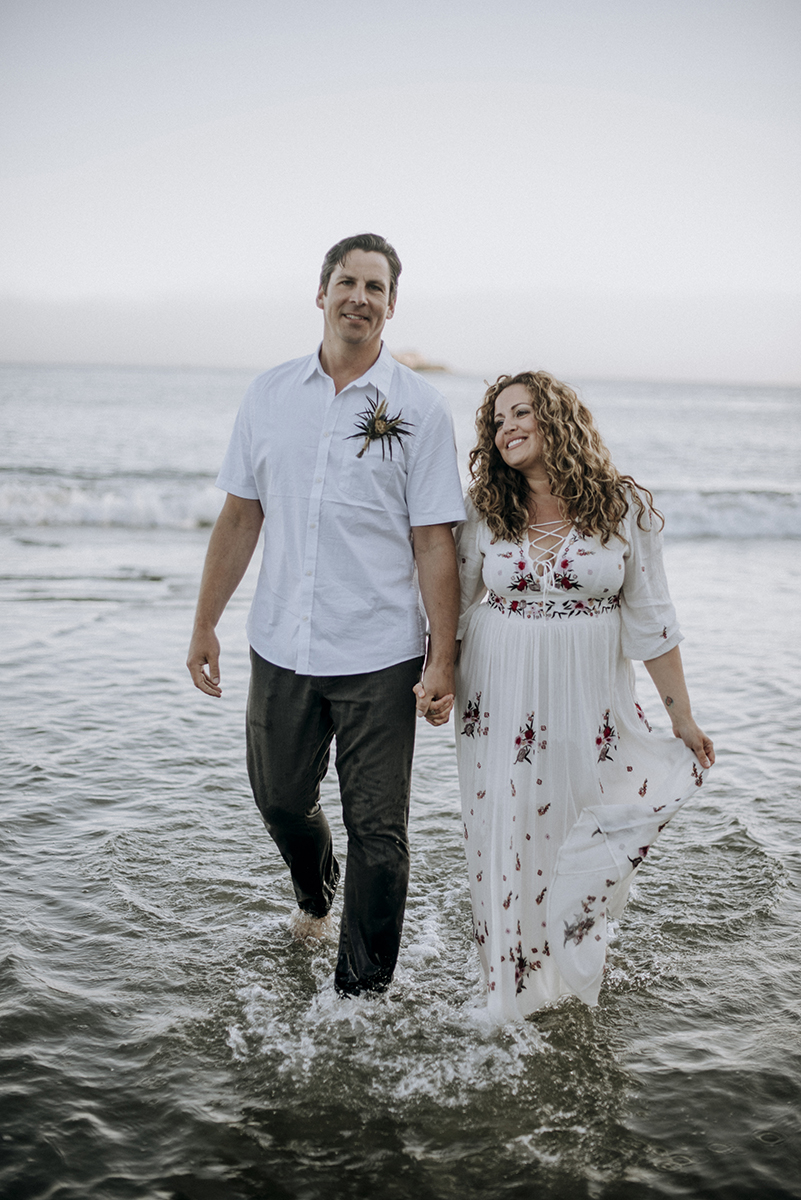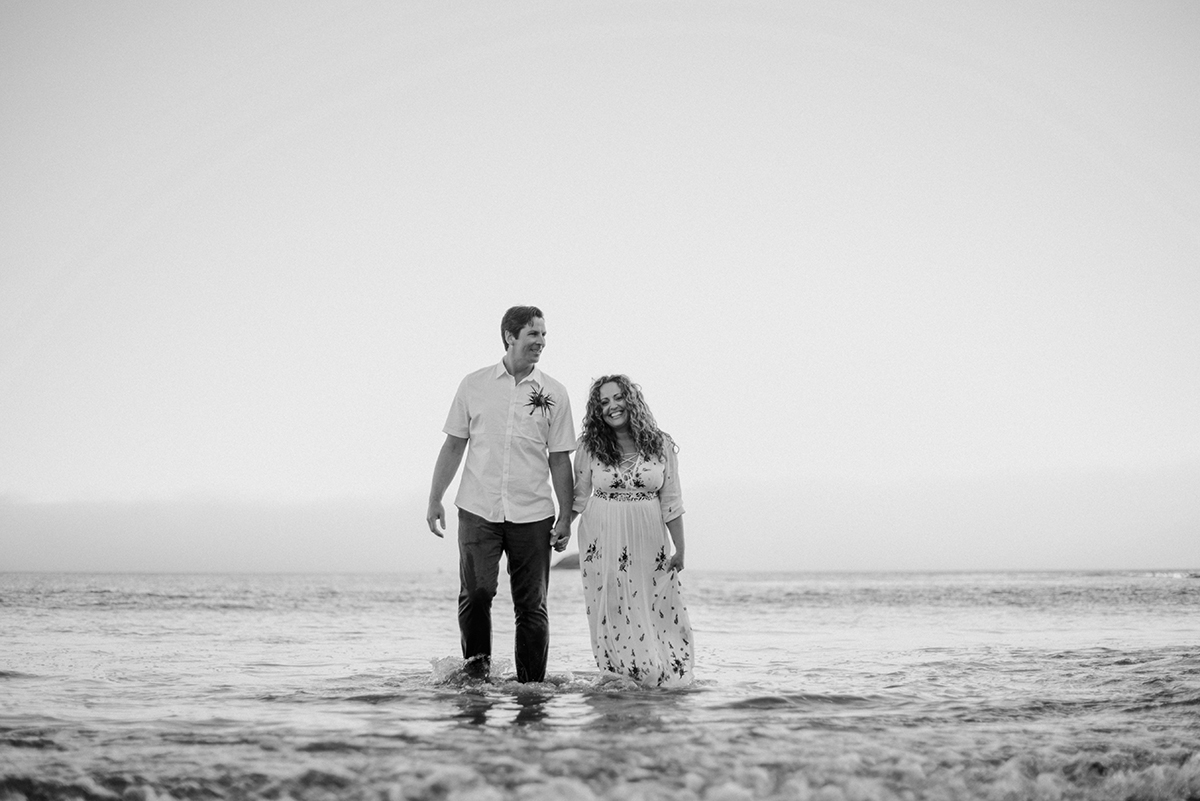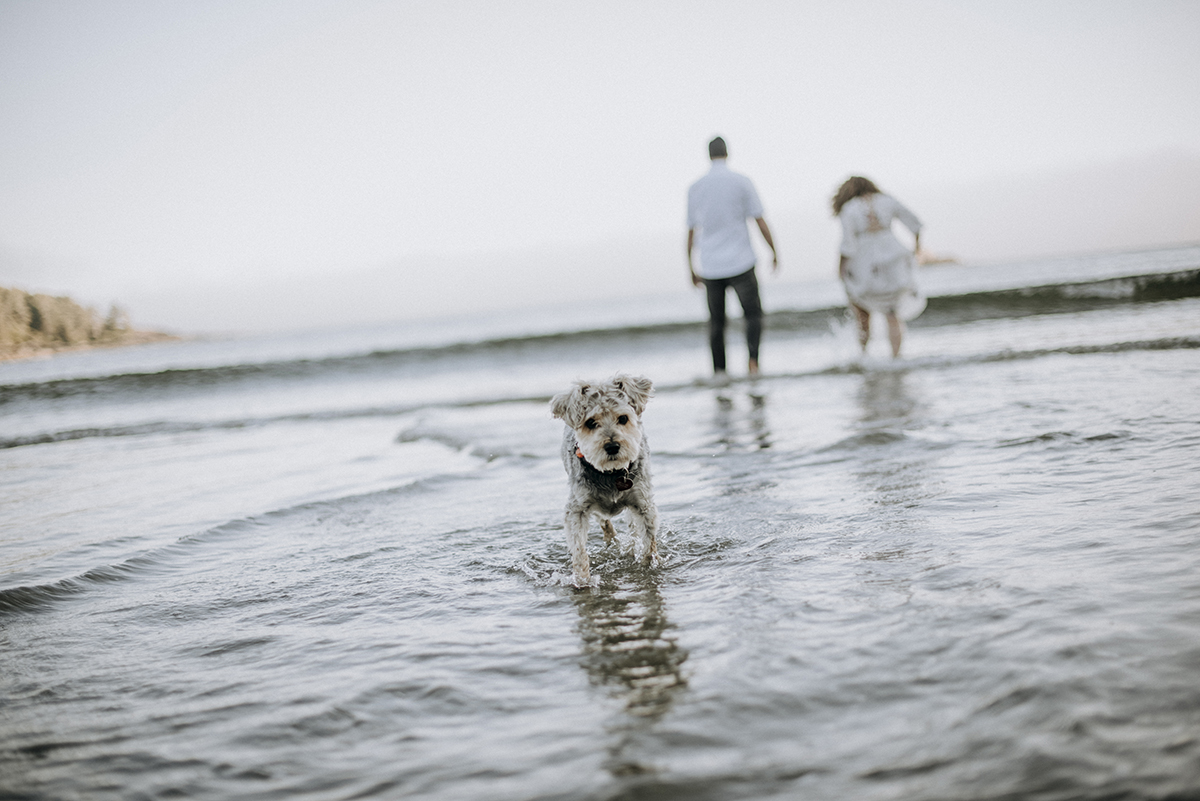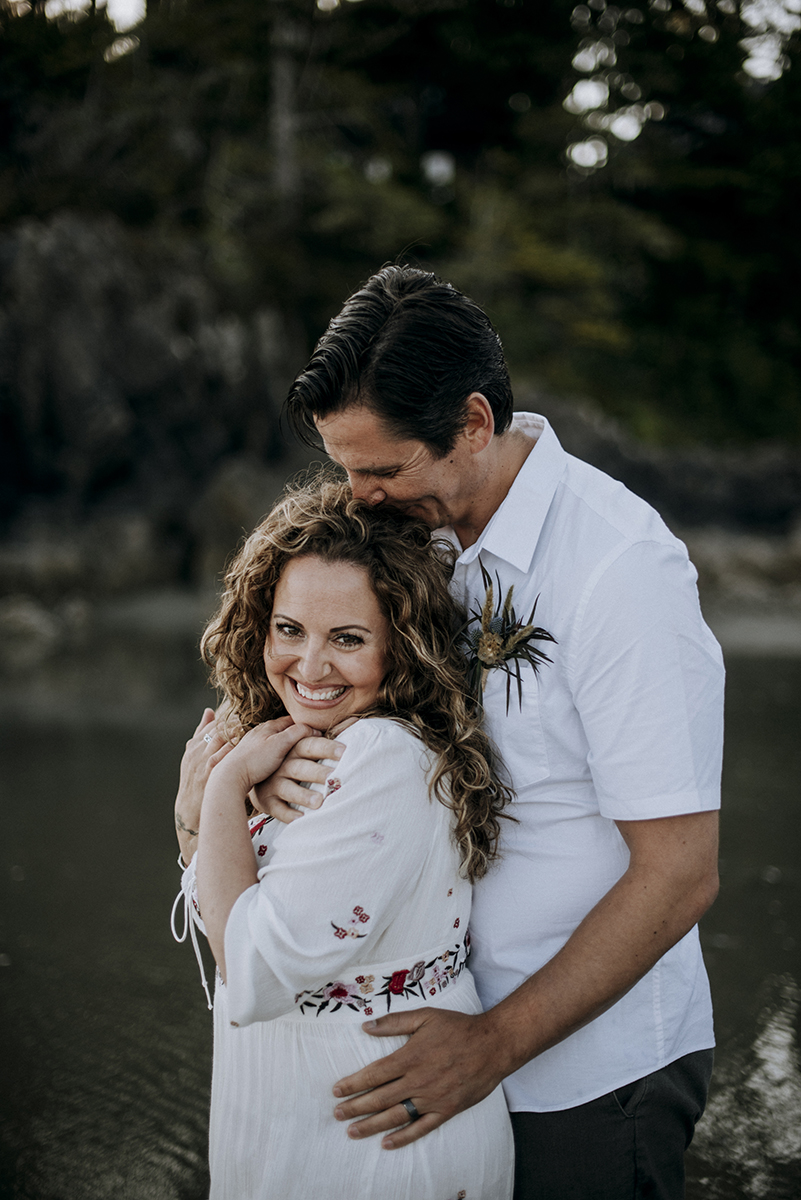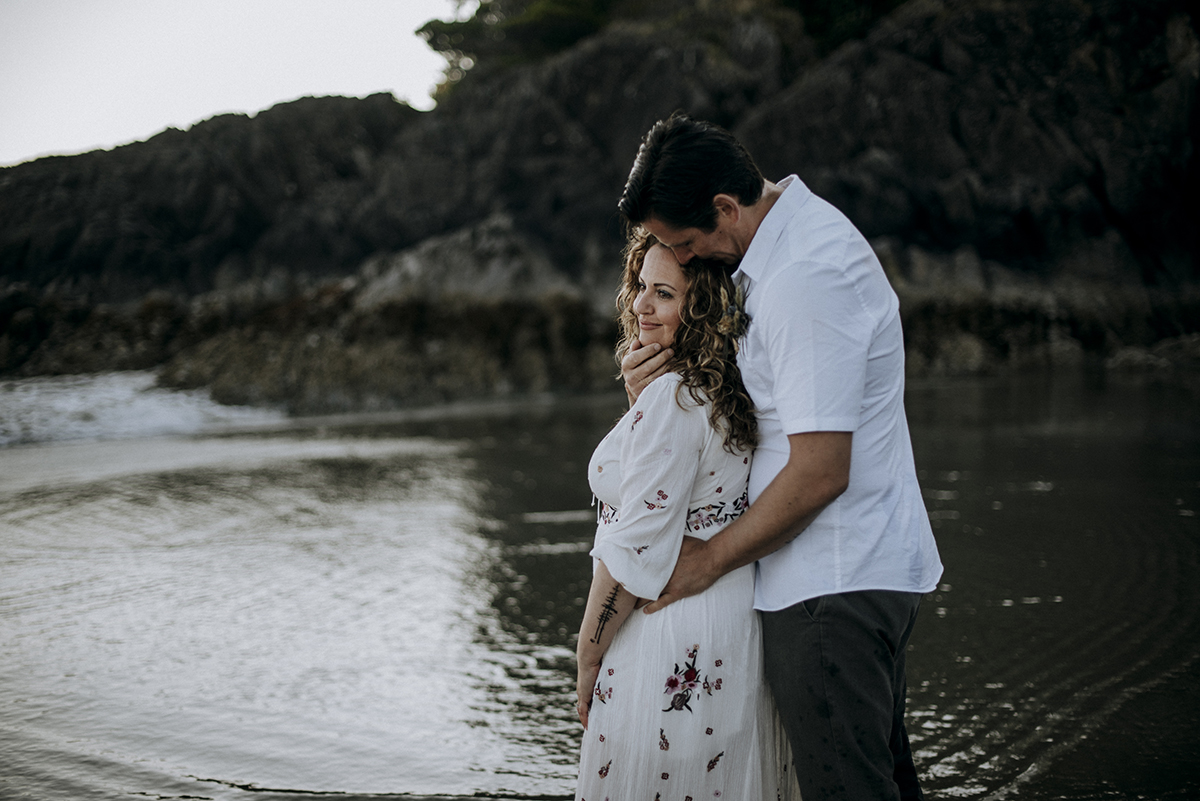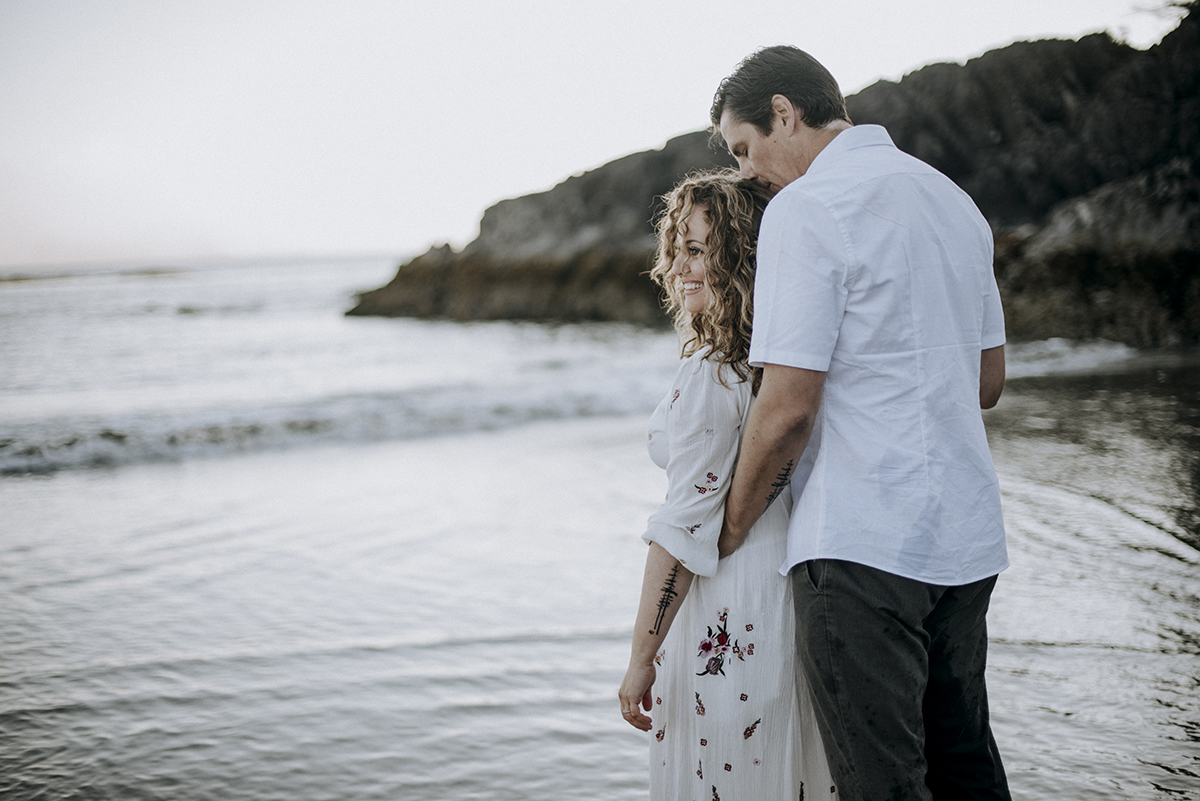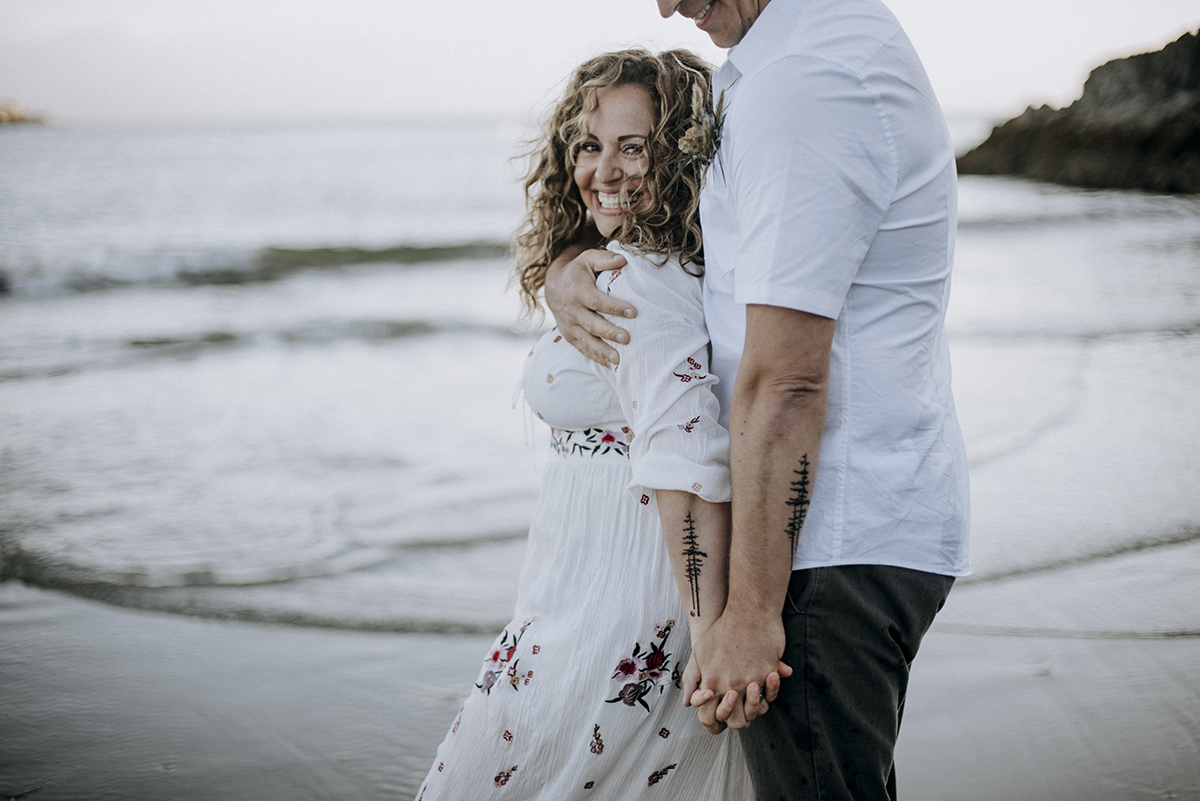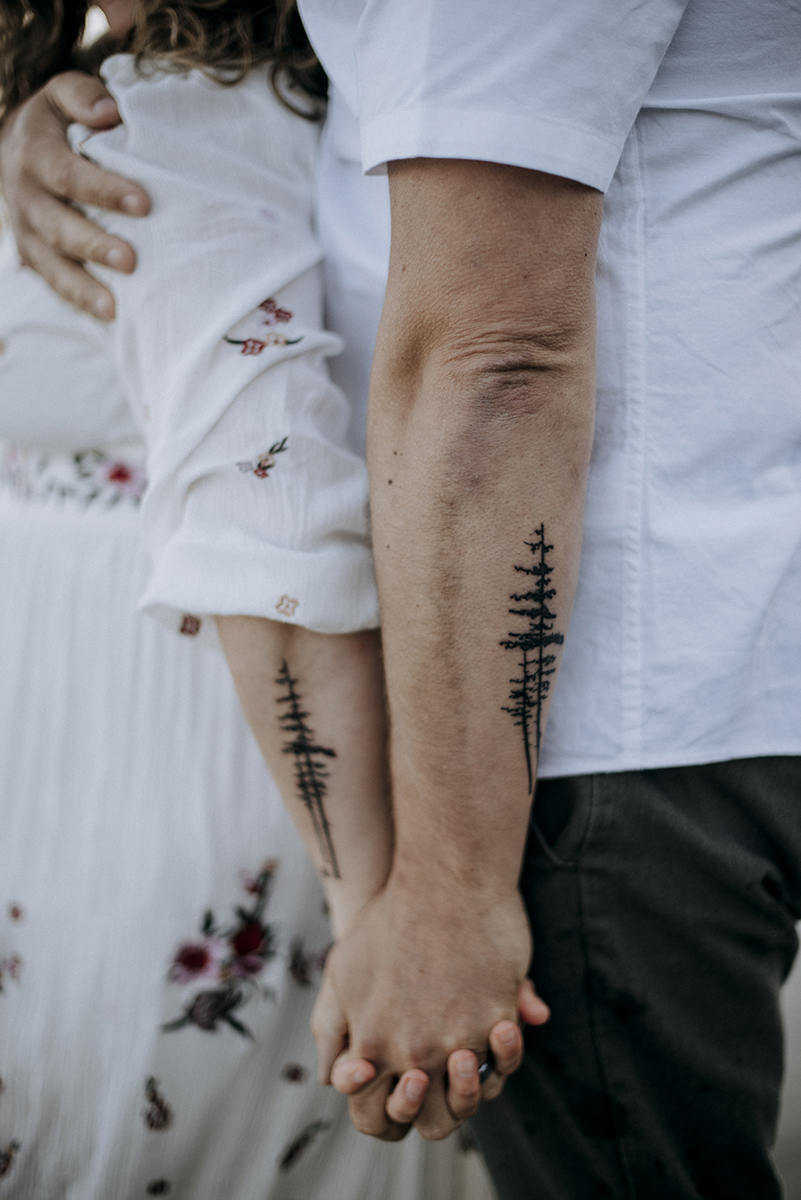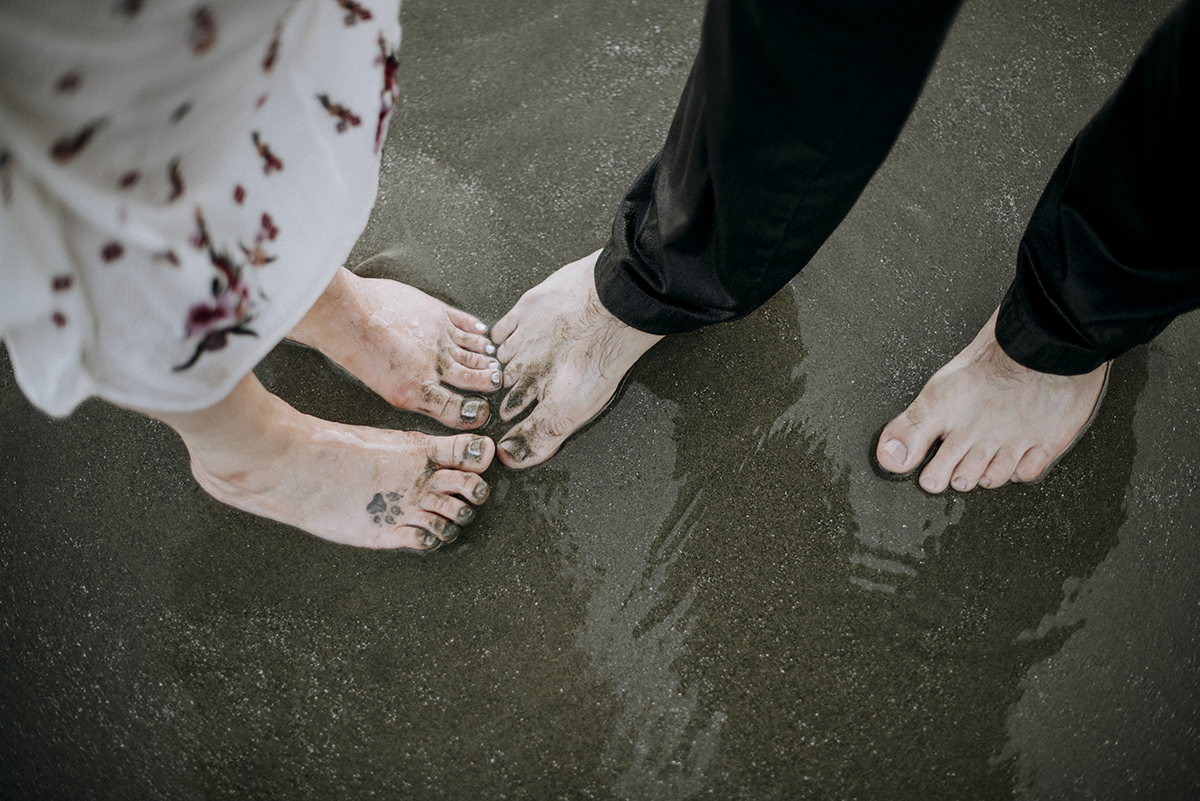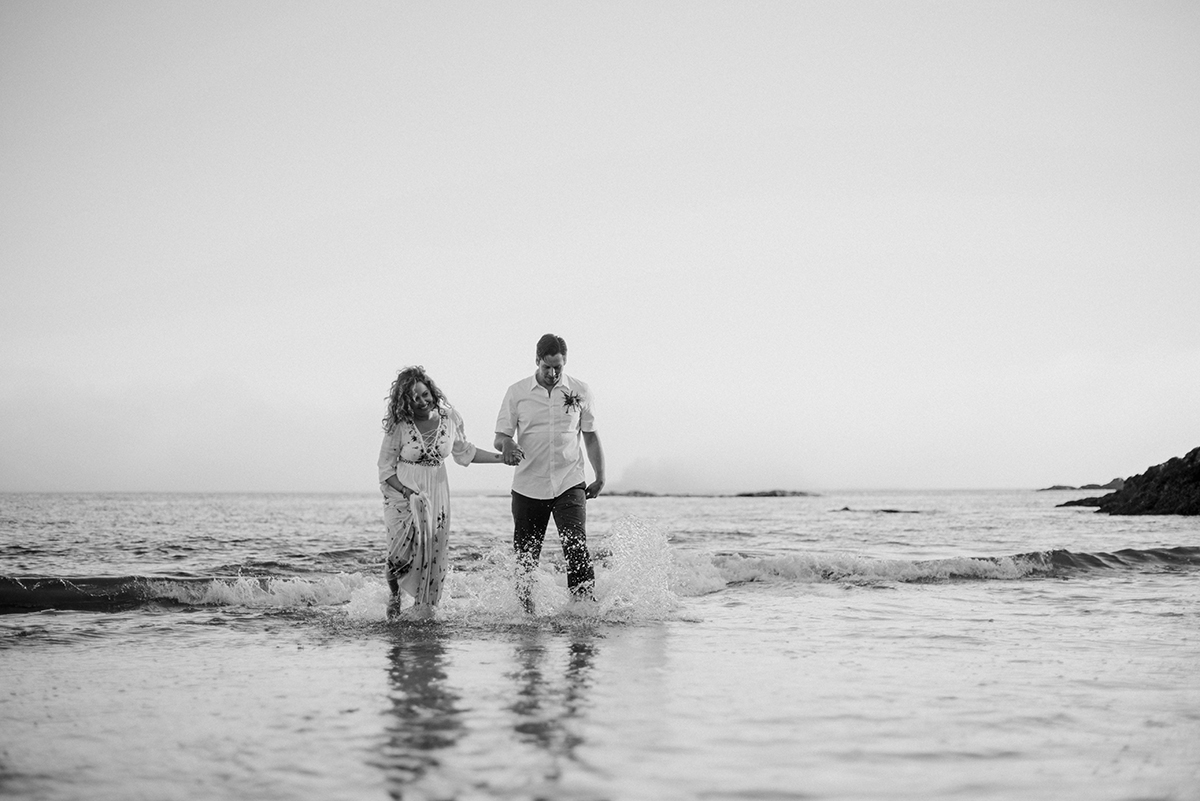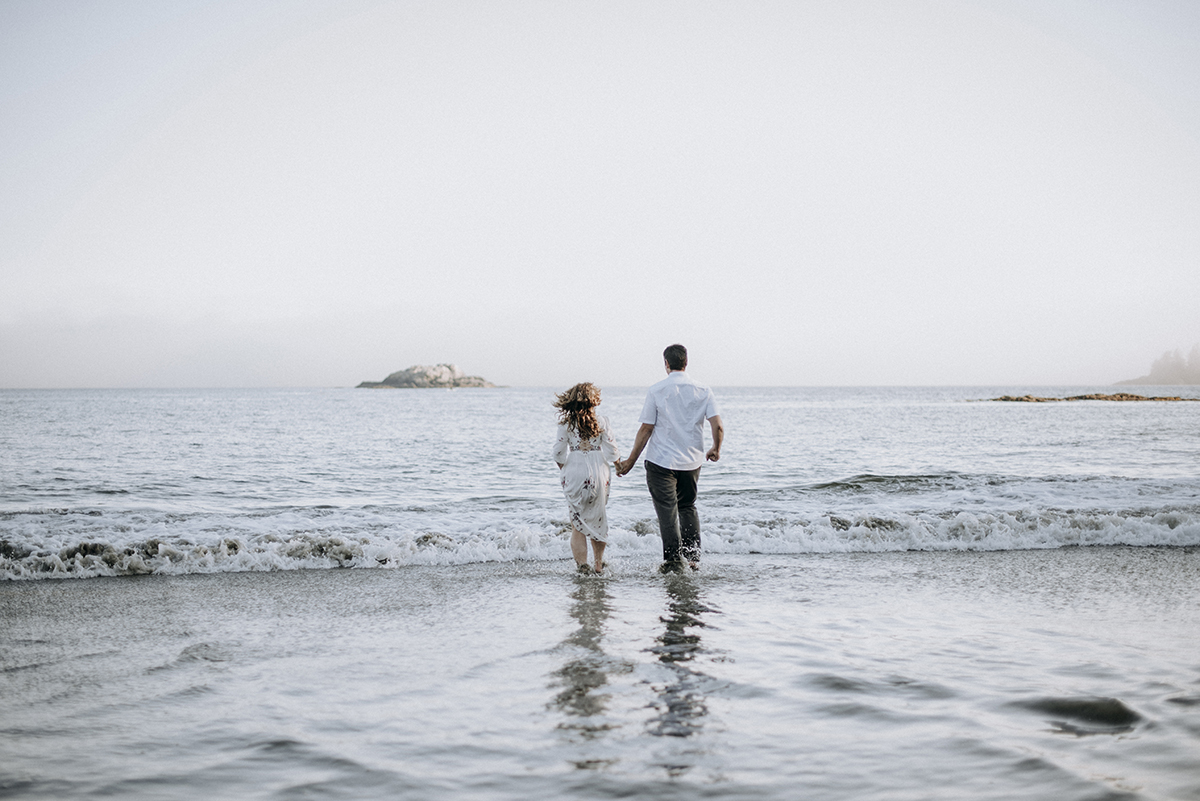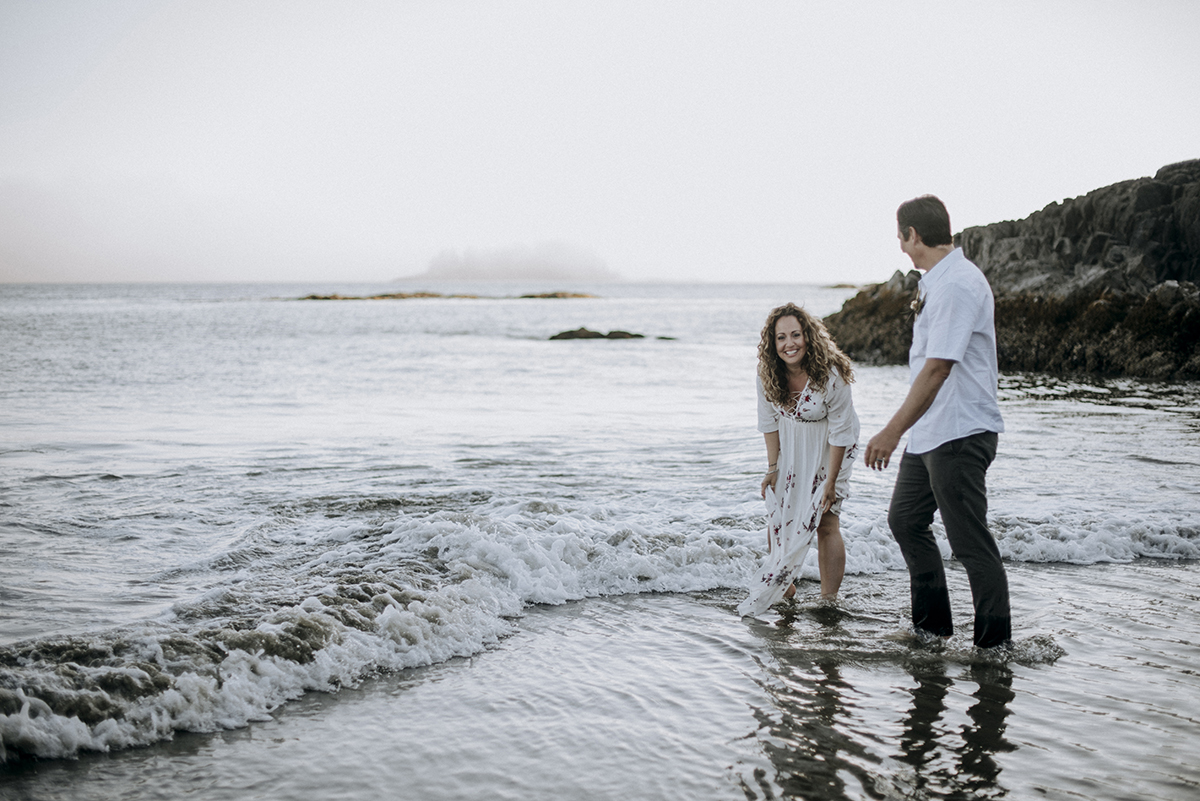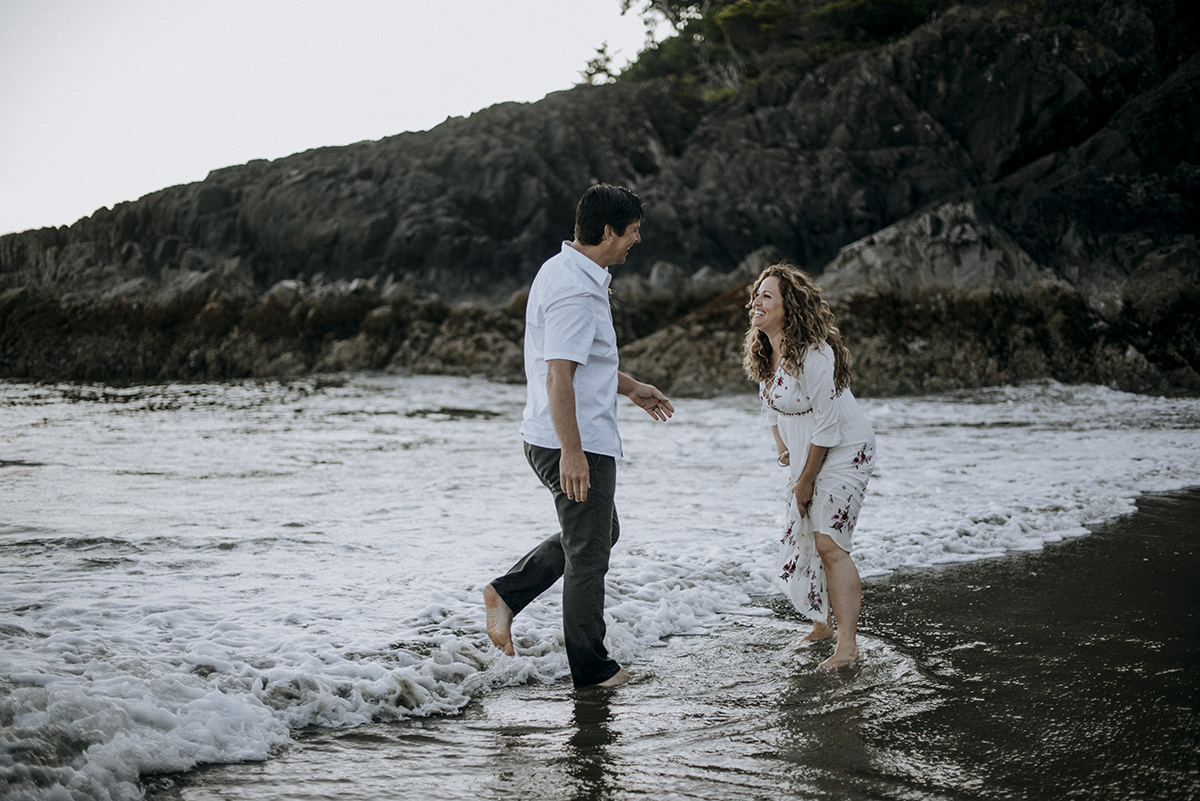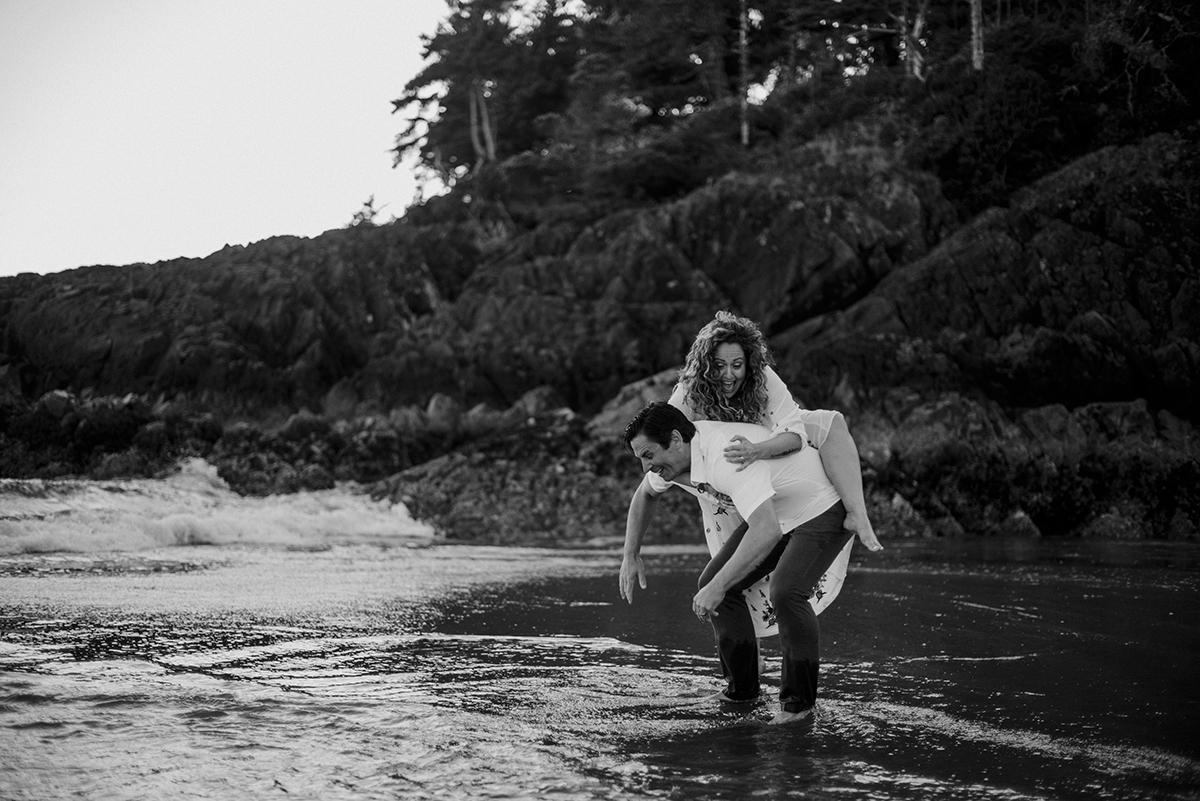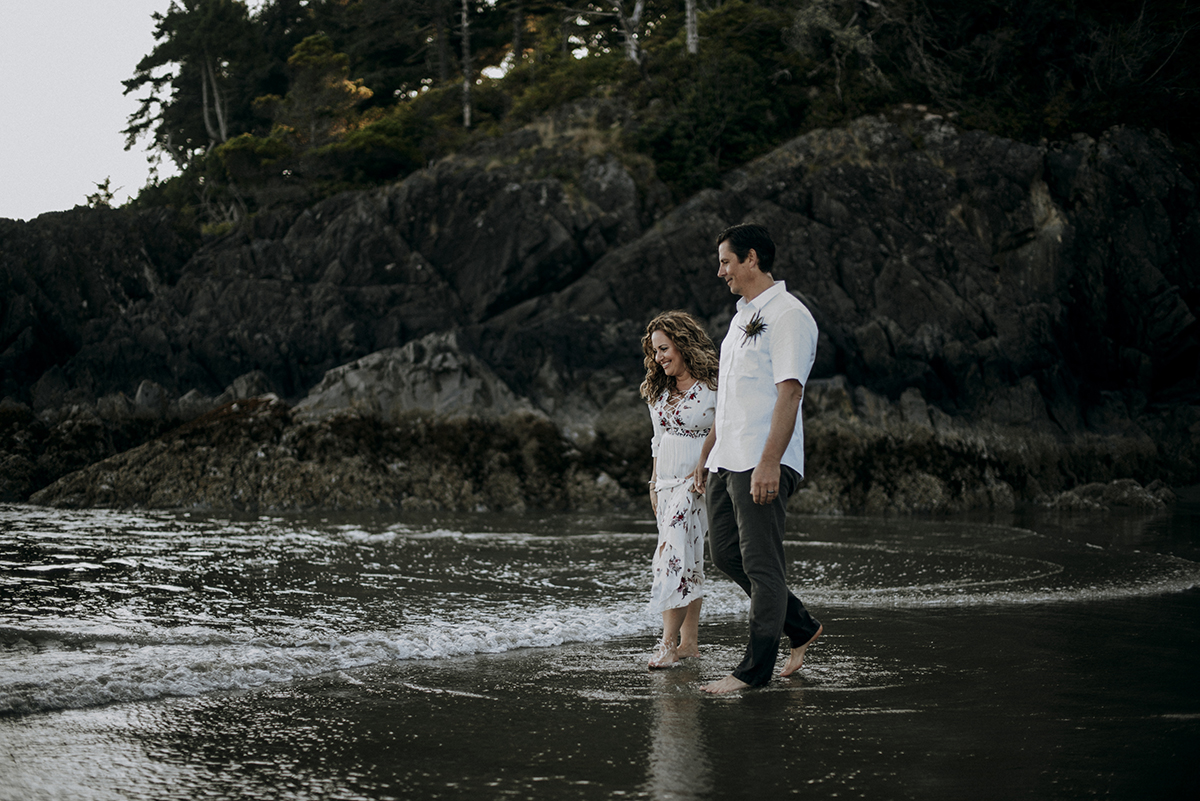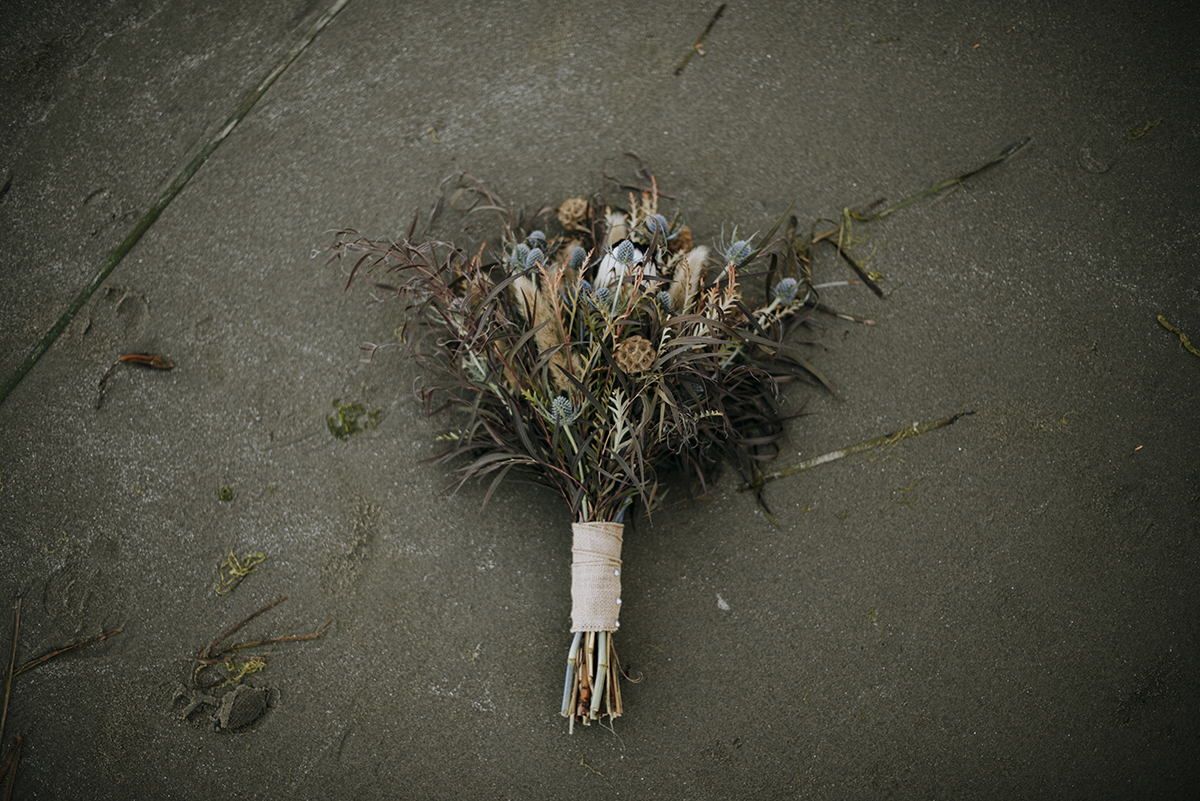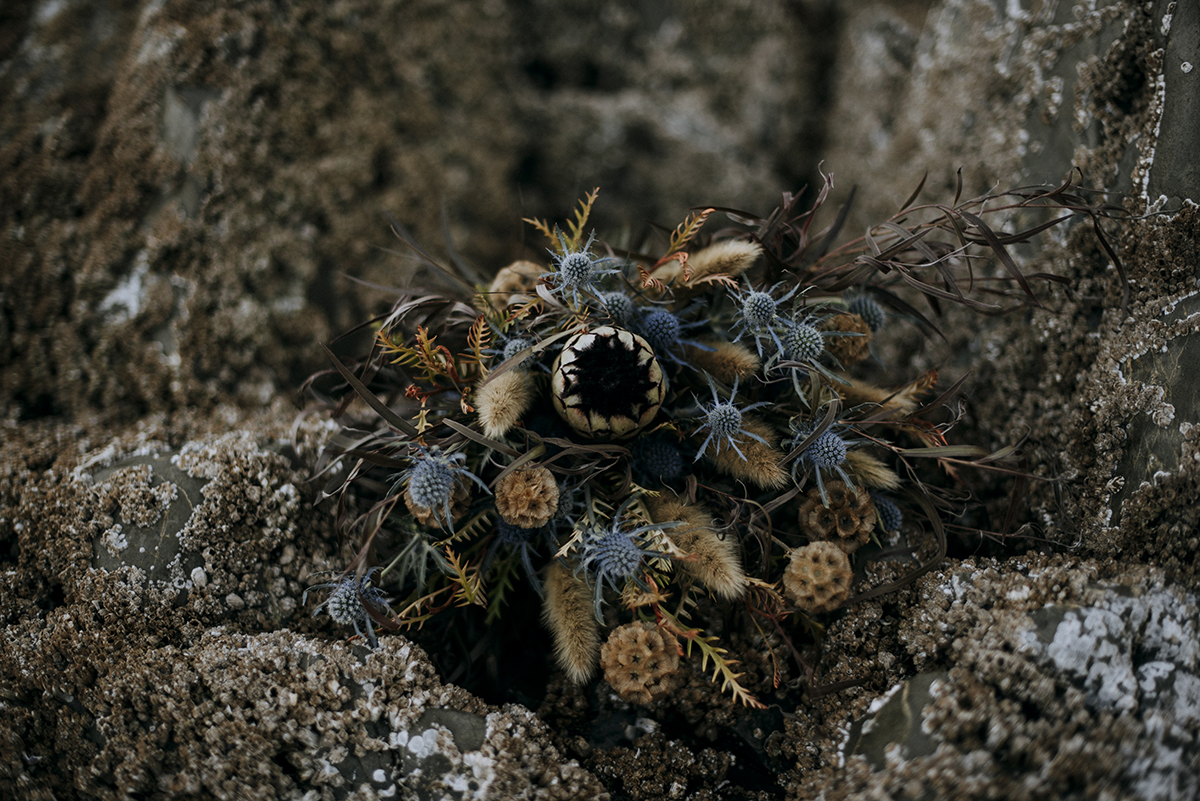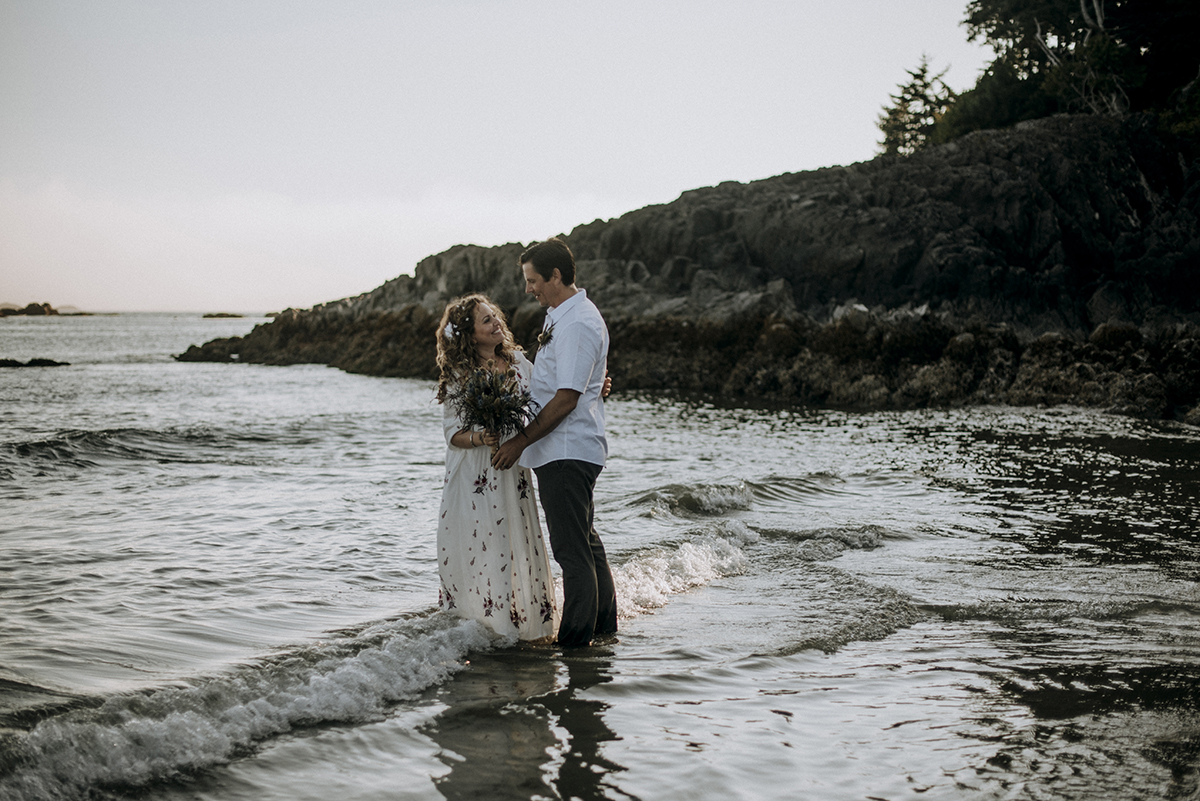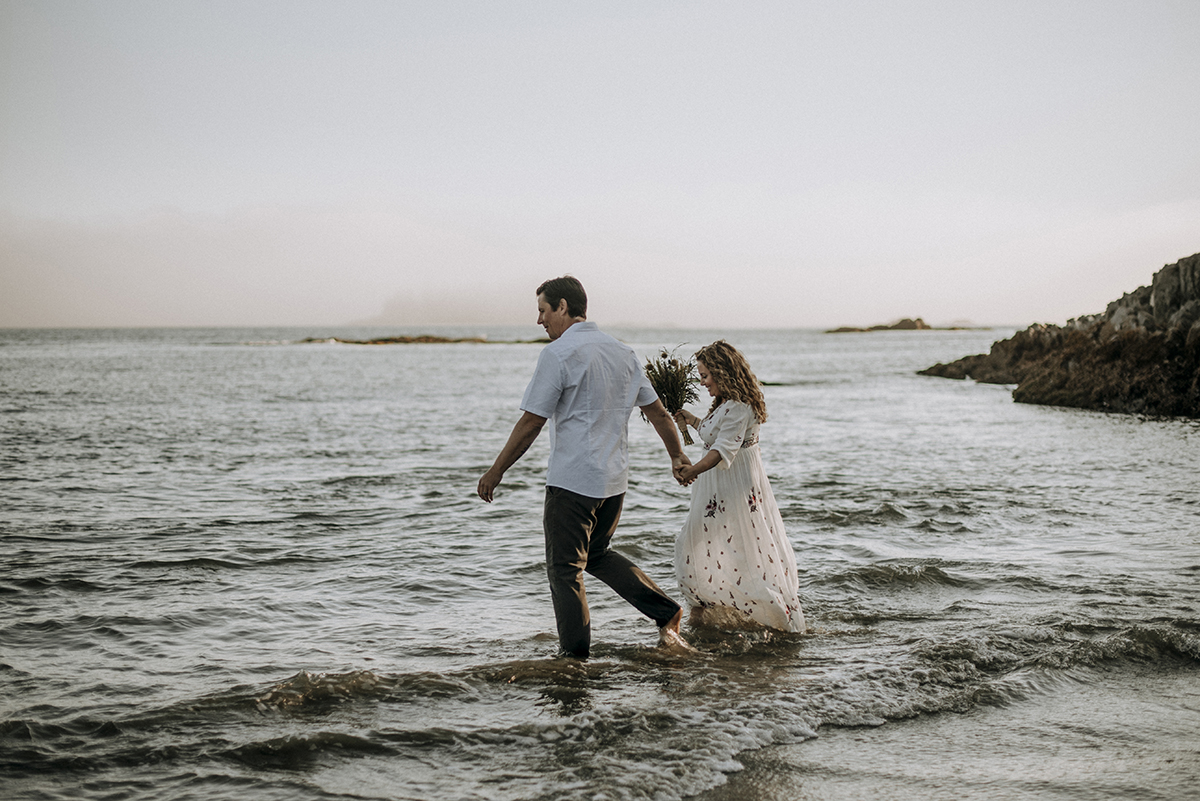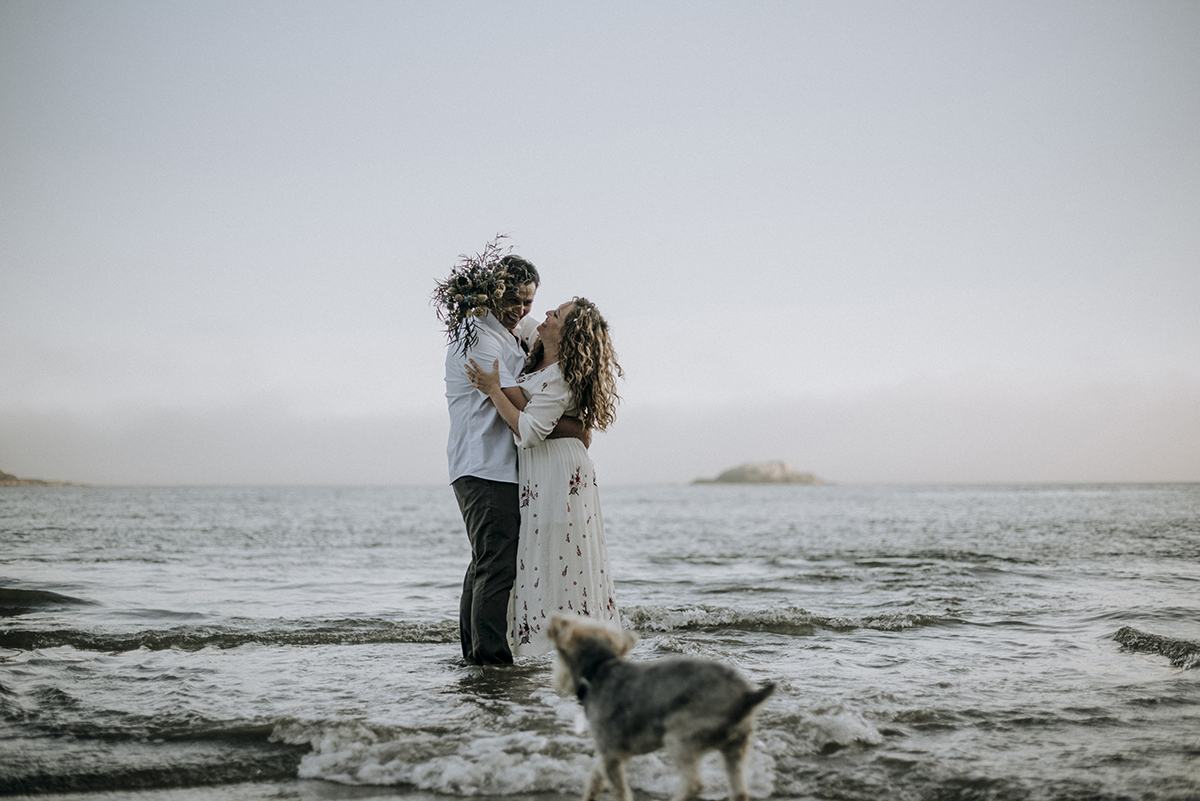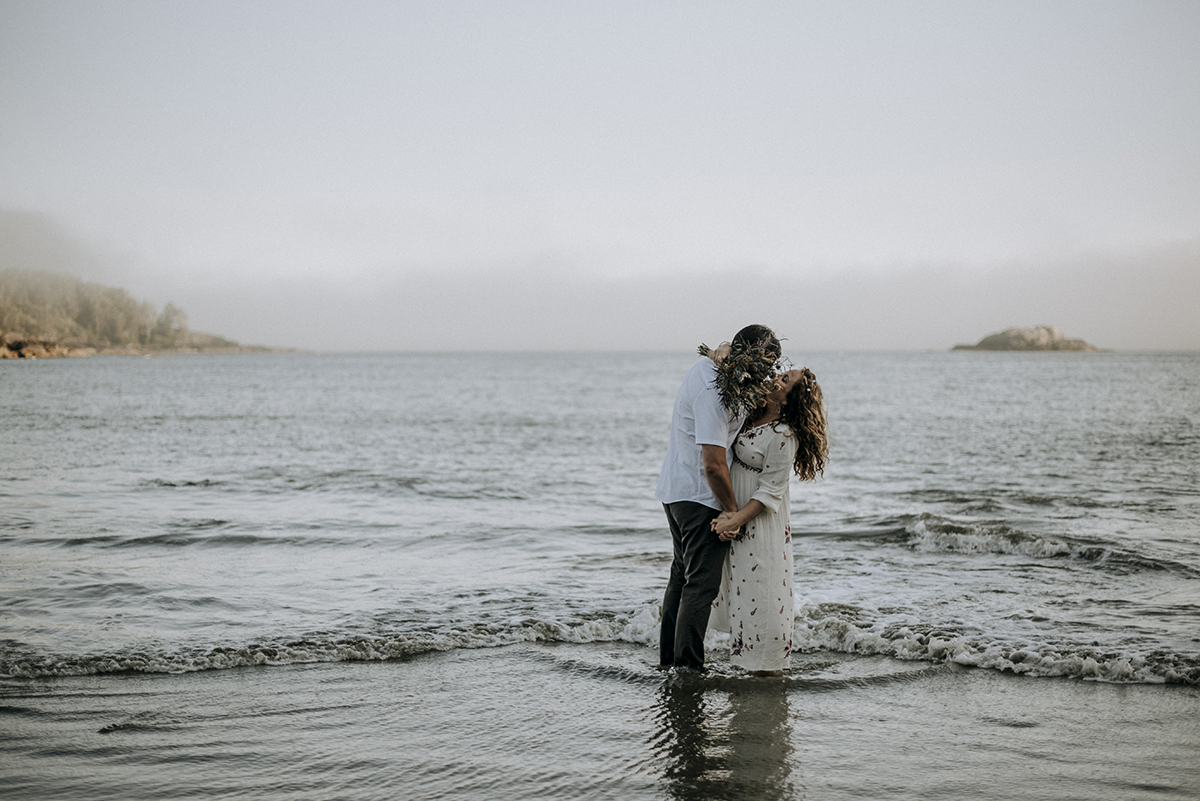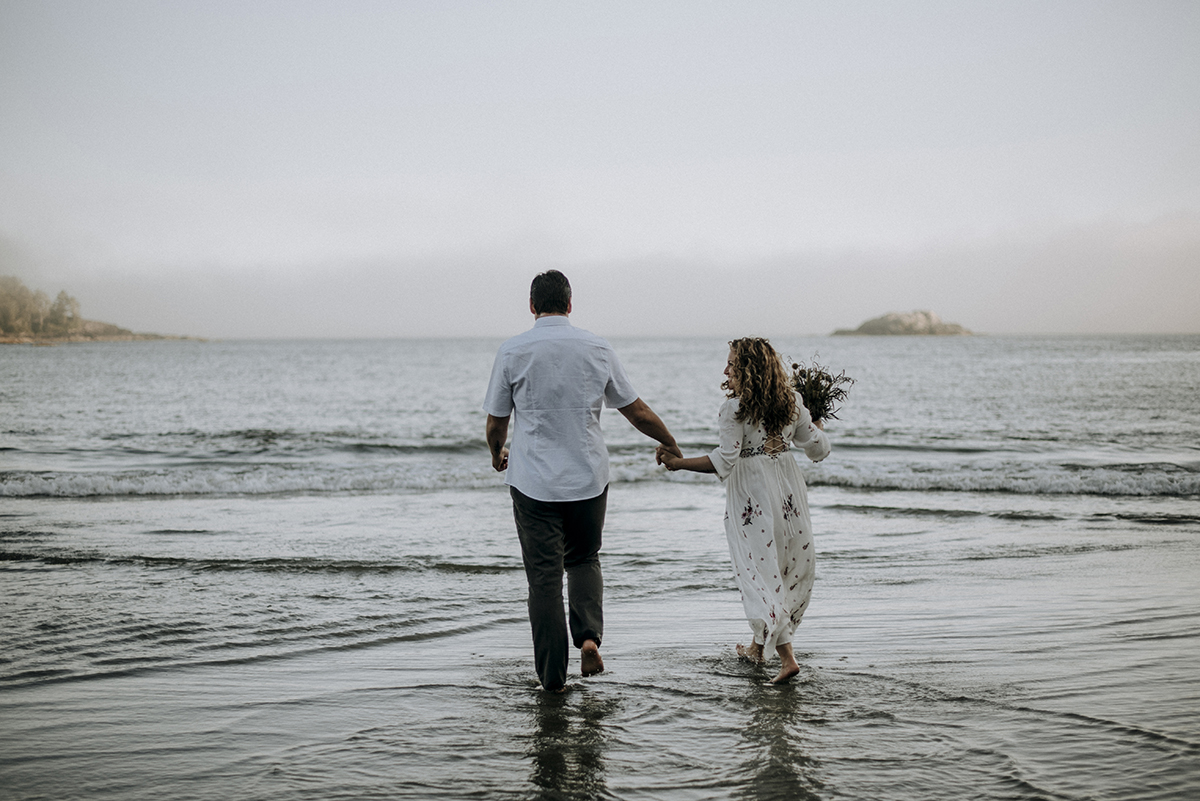 I can't wait for these two to come back next year!
---
---
You might also like
---