If someone knows a way to convince my kids that winter is upon us, please, enlighten me, because they certainly don't believe me. We've had a few chilly mornings, but despite the fact that we are embarking on our second coastal winter, my children both still seem acclimatized to Alberta, where November means snow and sub-zero temperatures and snow pants and arguments about whether or not we really need to leave the house and snow and the furnace has long-ago burnt off all its summer dust and is really just warming up for running full-bore in January.
This morning I woke up to the pitter-patter of rain, and both my kids wanted to wear hoodie-and-a-tshirt, so there were arguments about "yes, 7 degrees really is cold" and "I realize that your fall coat doesn't fit any more but that just means you need layers.
Let's go back to summer.
In June, my sister in law tagged me in an Instagram post, and that's how I met the lovely Joanna from KetoInCanada. This woman is amazing. She's candid and honest about her journey, and her results. You can see from a single glance at her Insta feed that she works HARD. And it pays off.
10 years ago, Joanna and her lovely husband Steve said their vows on Chesterman Beach, and this summer they returned, for the first time, with their children. And we met for a photo shoot.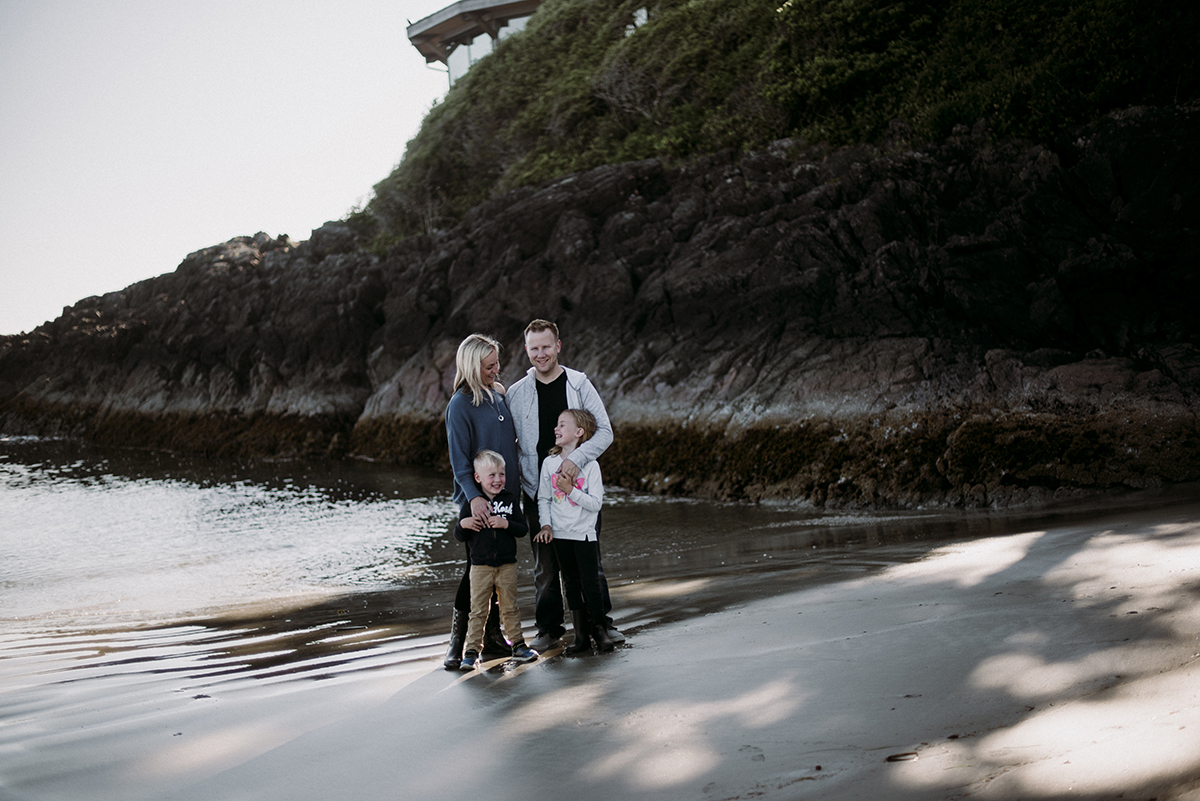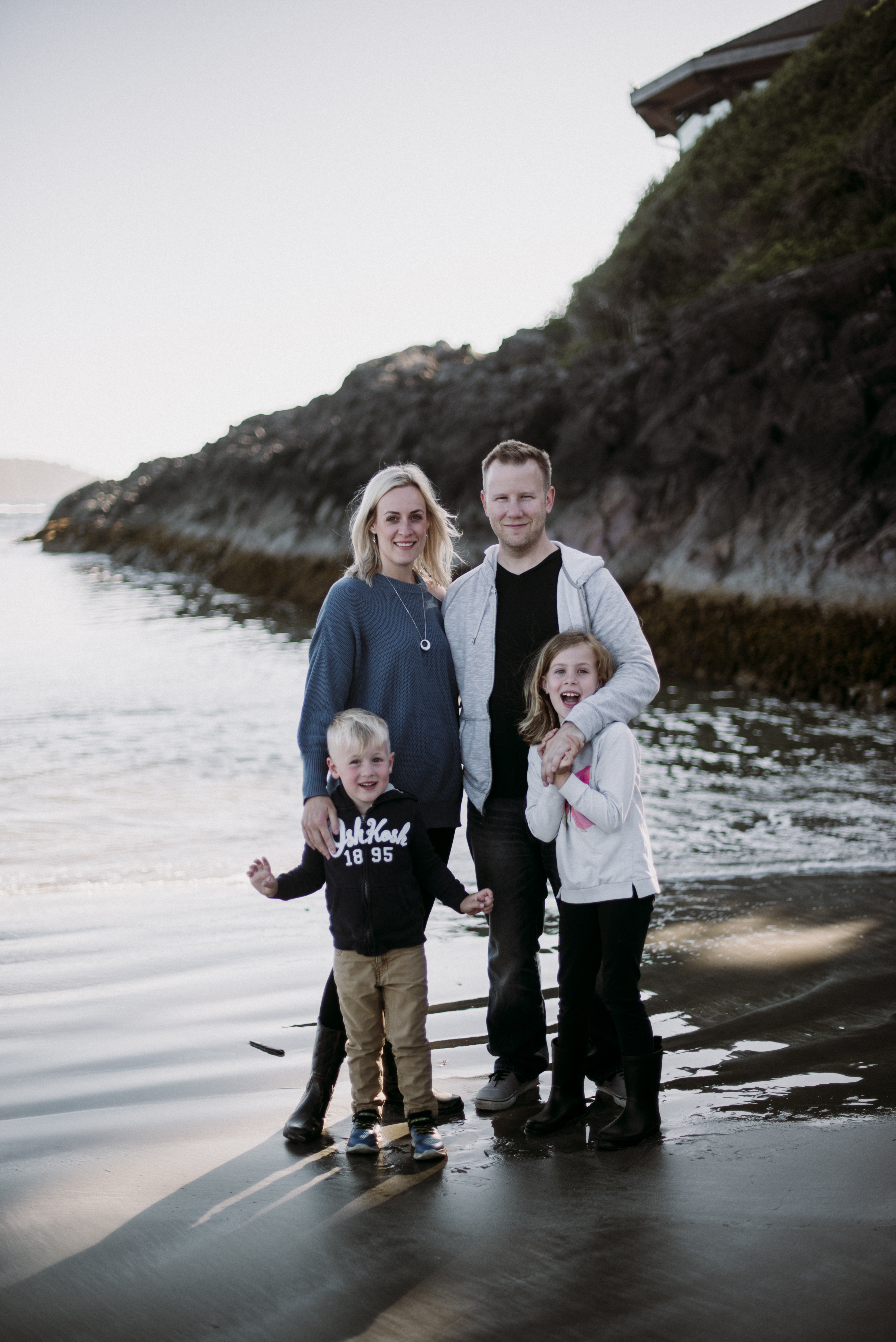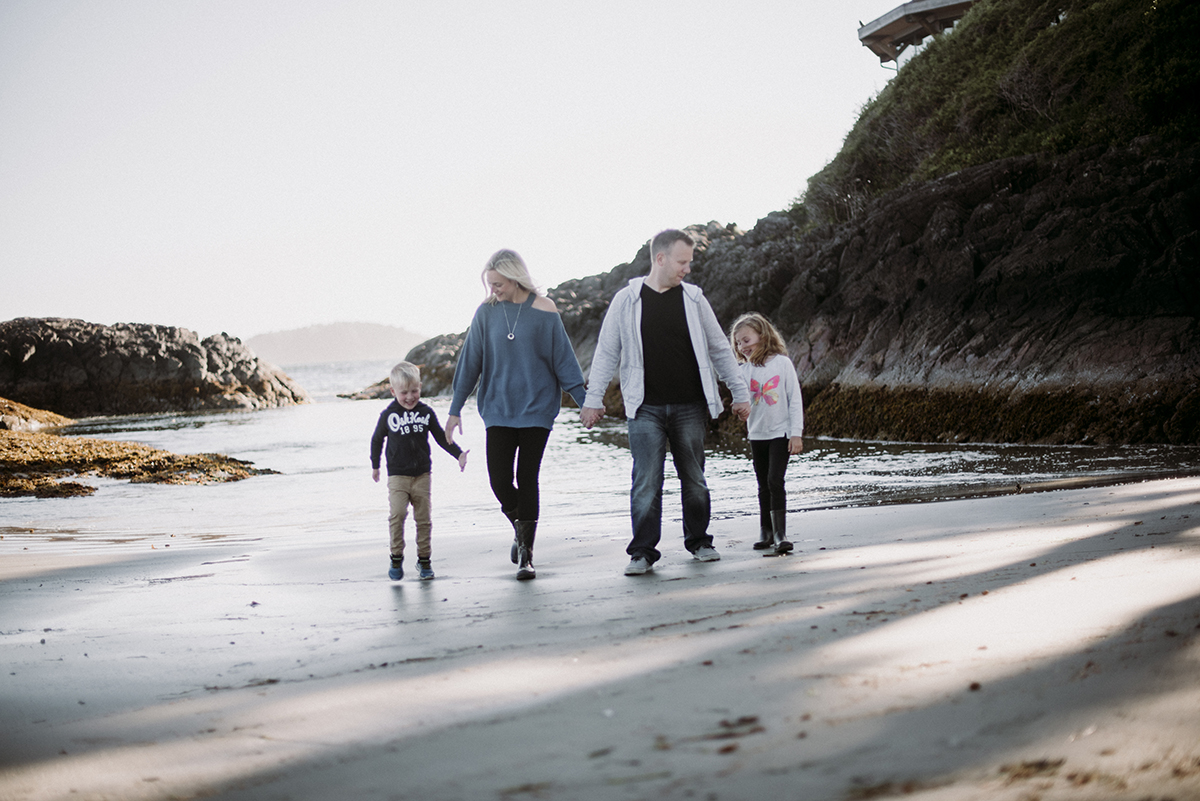 They were staying at a nice little vacation rental nearby, so we met at north Chesterman. It was one of those gorgeous sunny days that Tofino is not known for at all, and everyone was out enjoying it. I love shooting here, climbing the rocks, catching the sunset.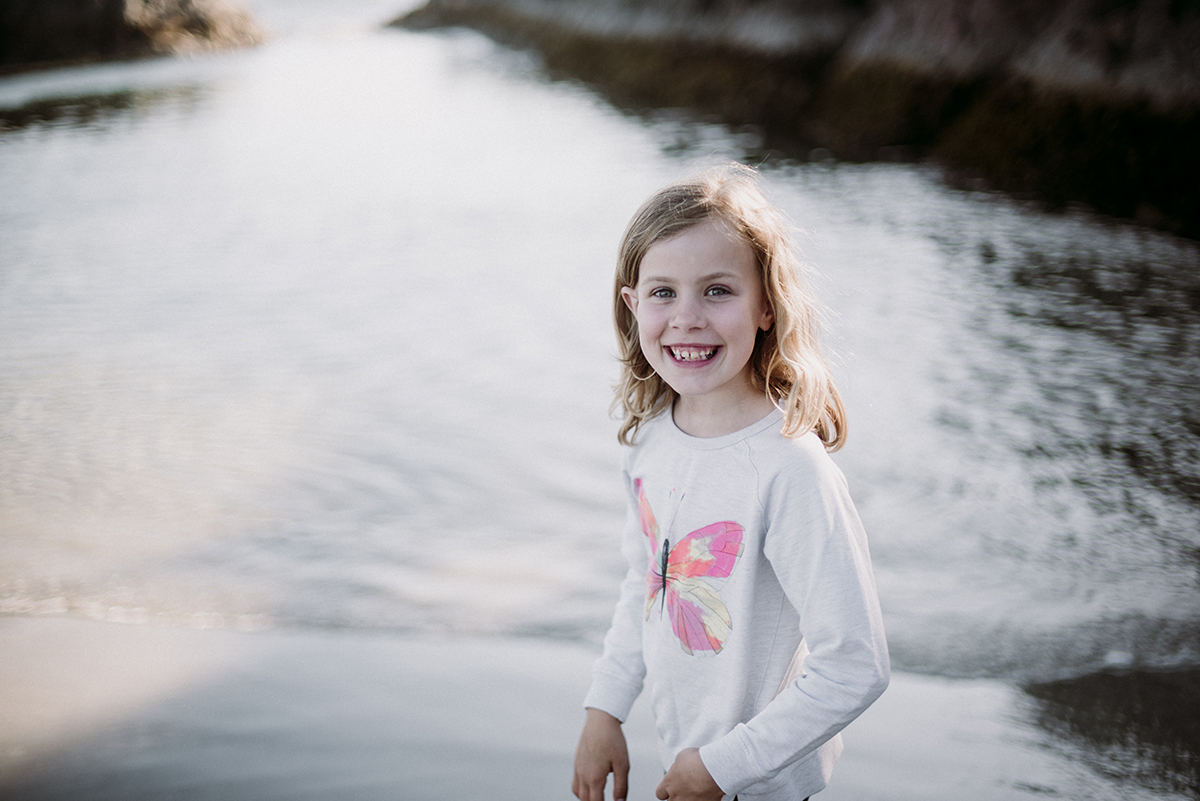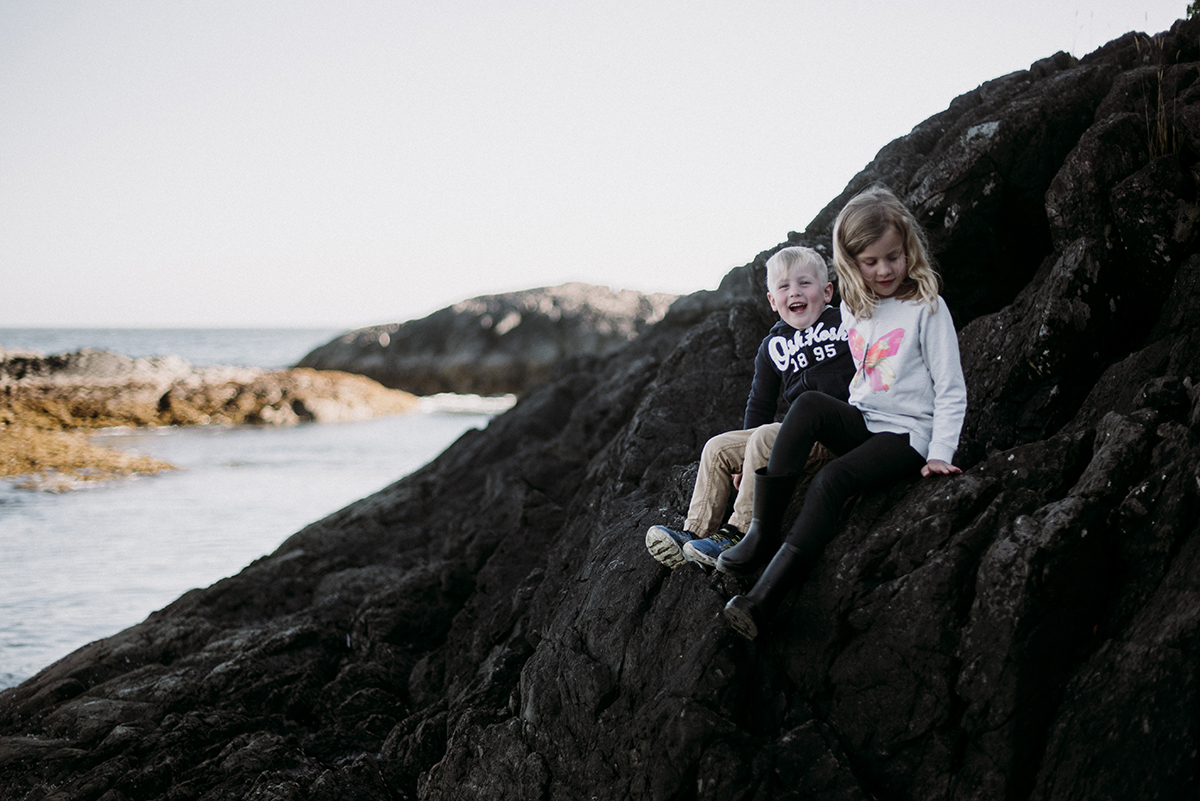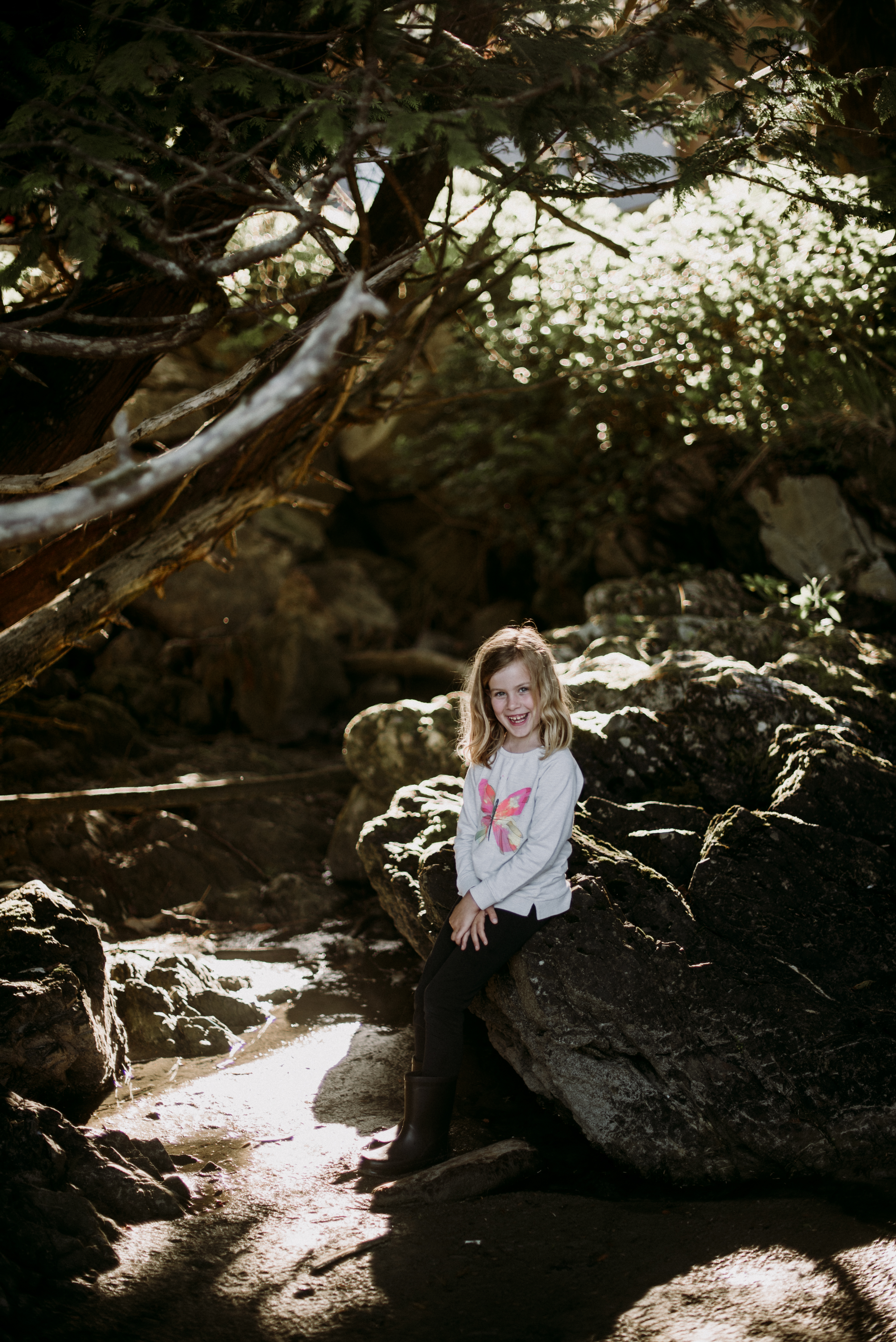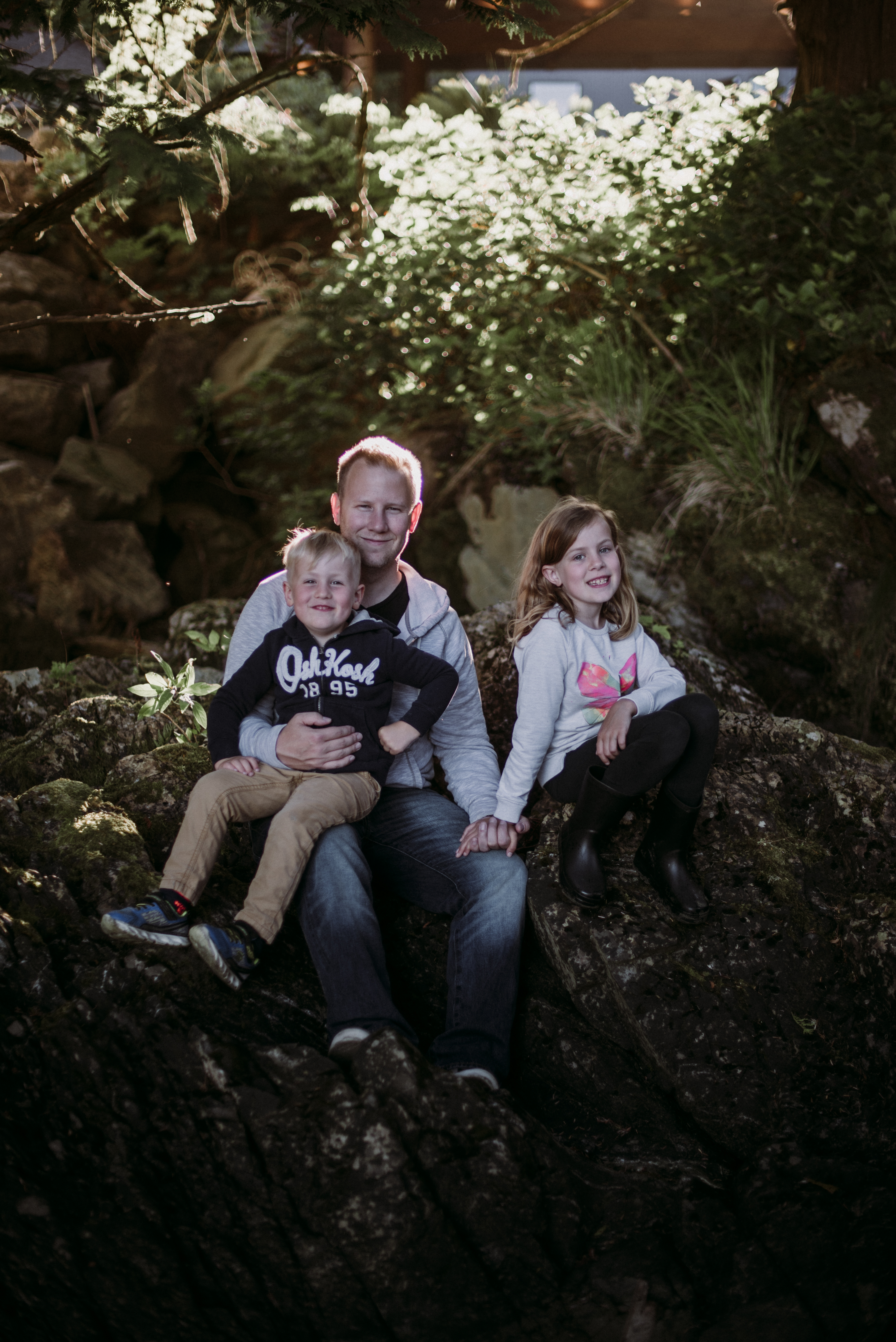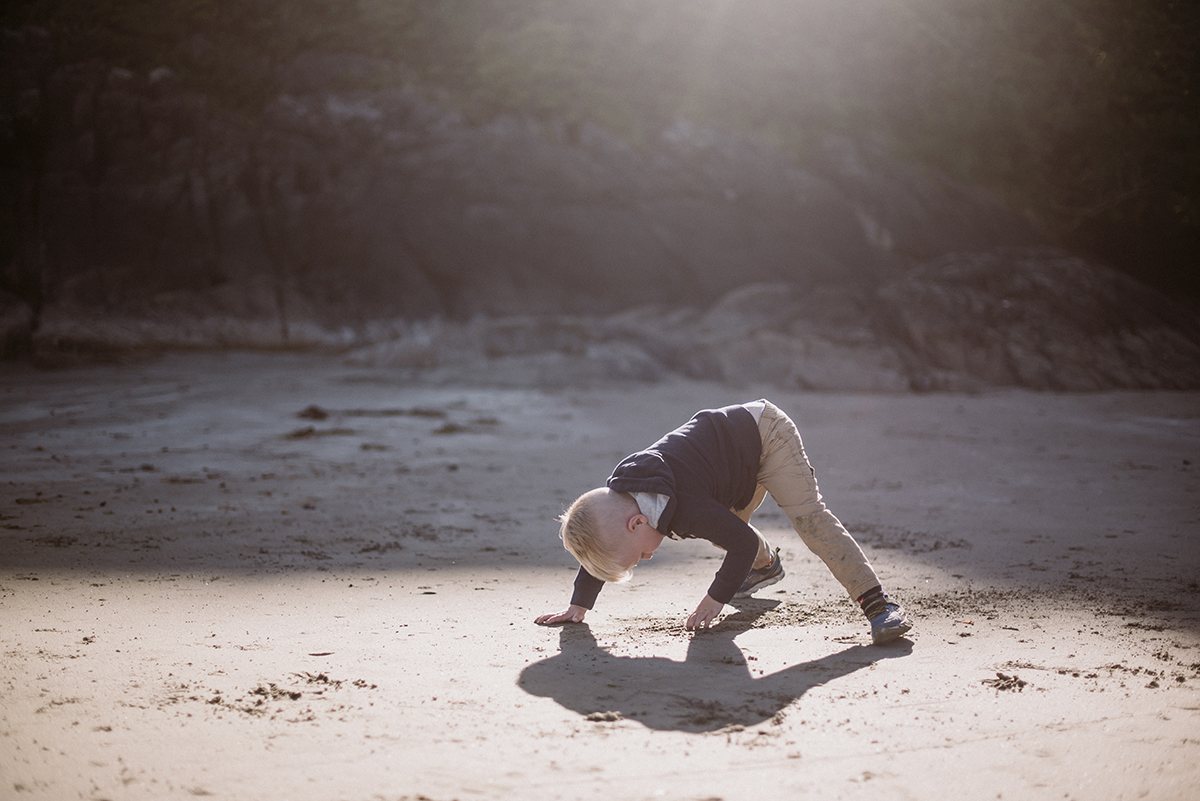 It's always interesting for me, doing sessions with kids who are similar ages to my own. We haven't had family photos taken in almost three years which seems like kind of an oversight. My 9-year-old is at stage where…she's not super-agreeable all the time, which is fair, and I'm not entirely sure how thrilled she'll be, one of these days, when I force her in front of the camera for an hour or more.
The Wilcox kids, on the other hand, were amazing. These kids are sweet, and full of joy and taking the photo was a pleasure.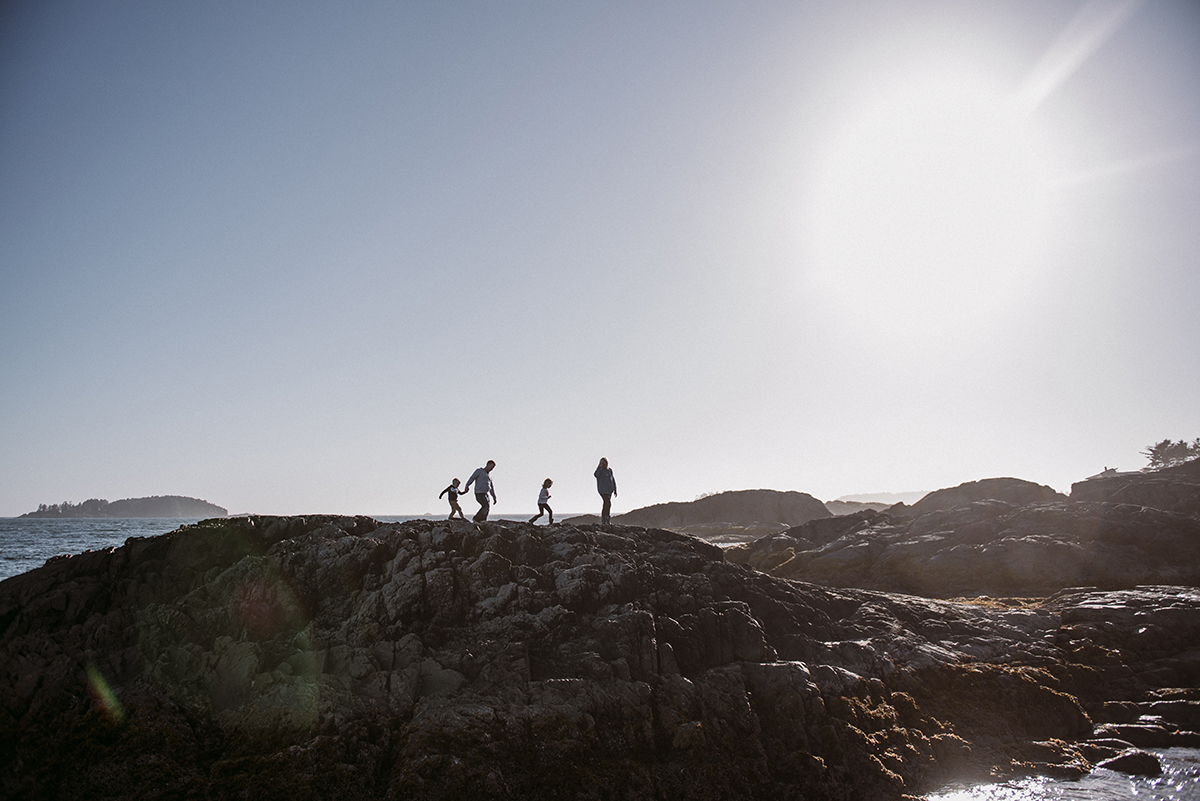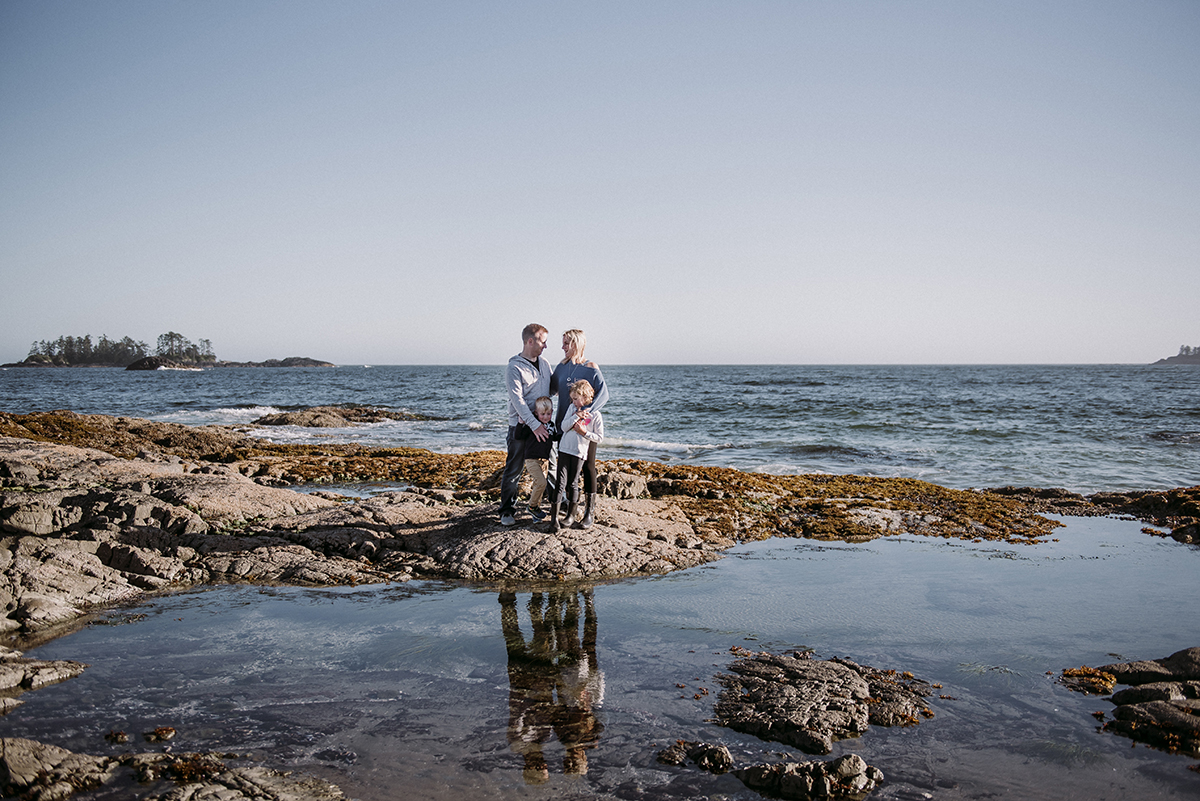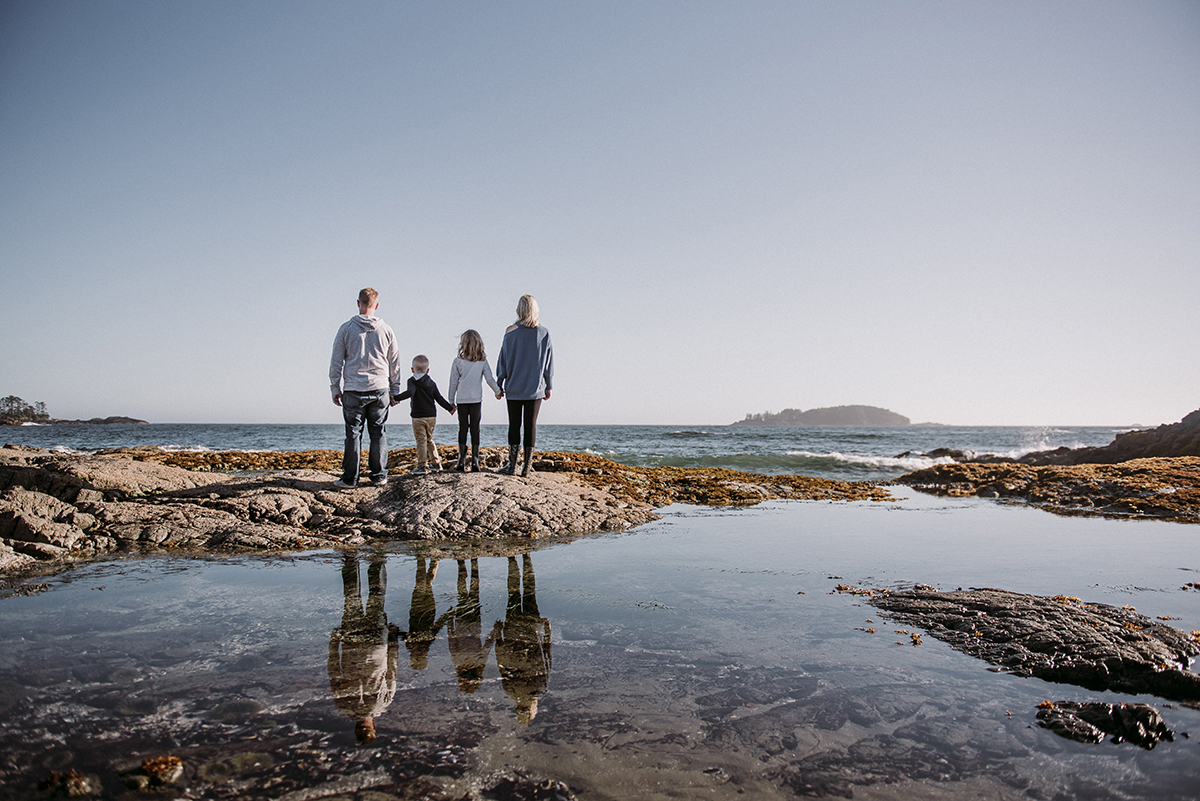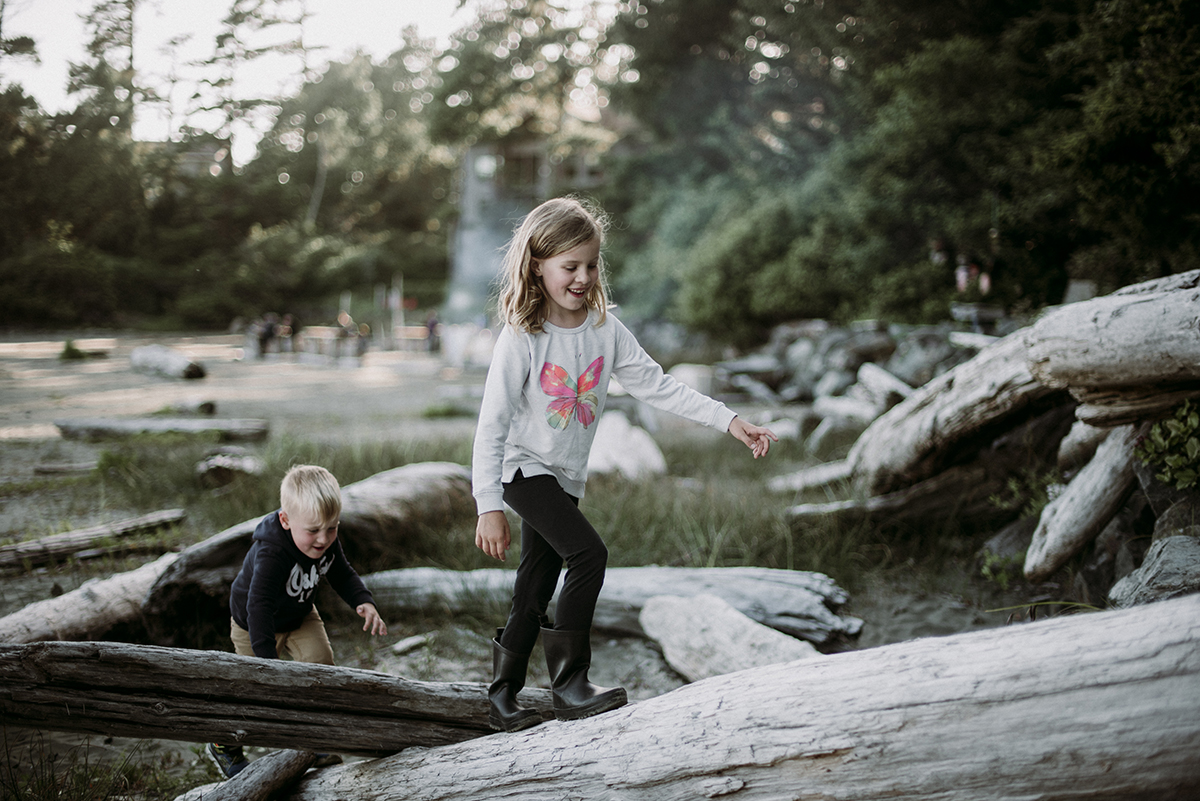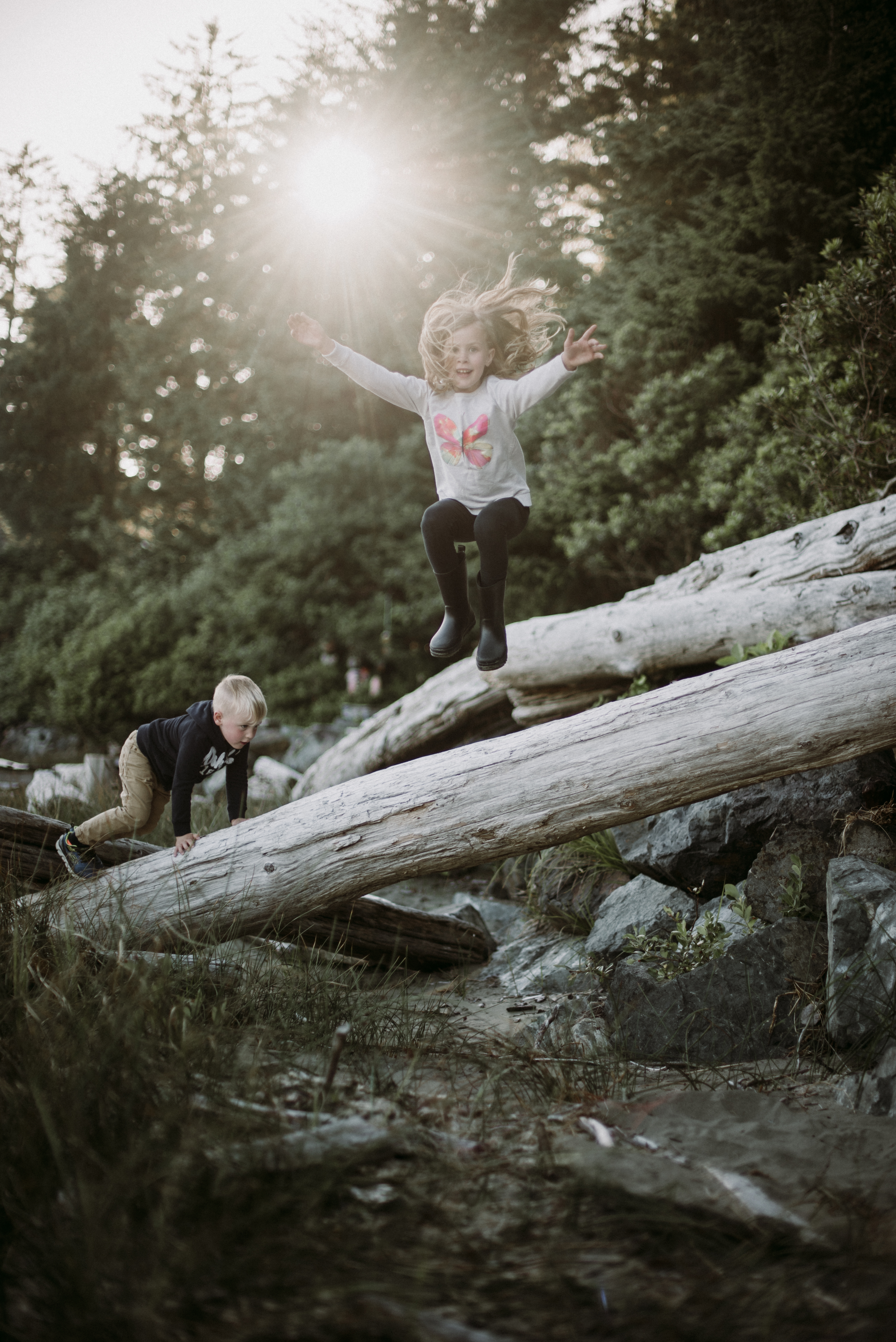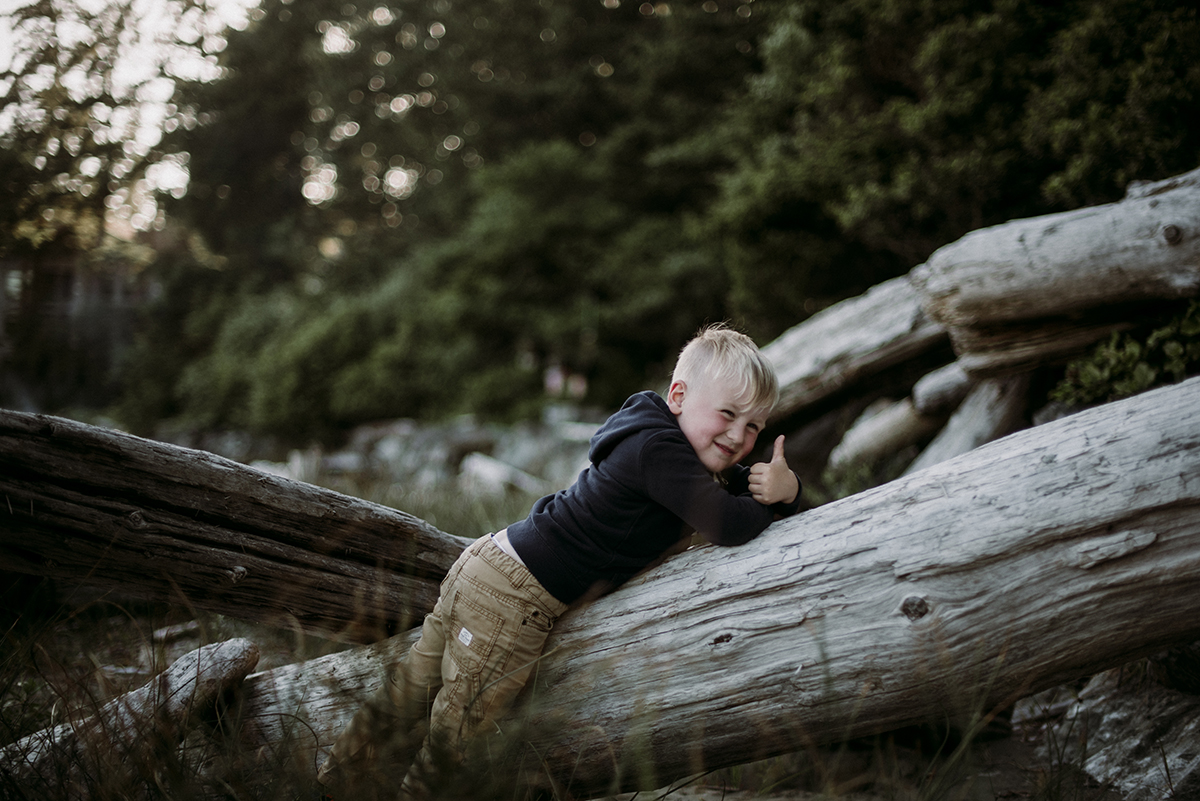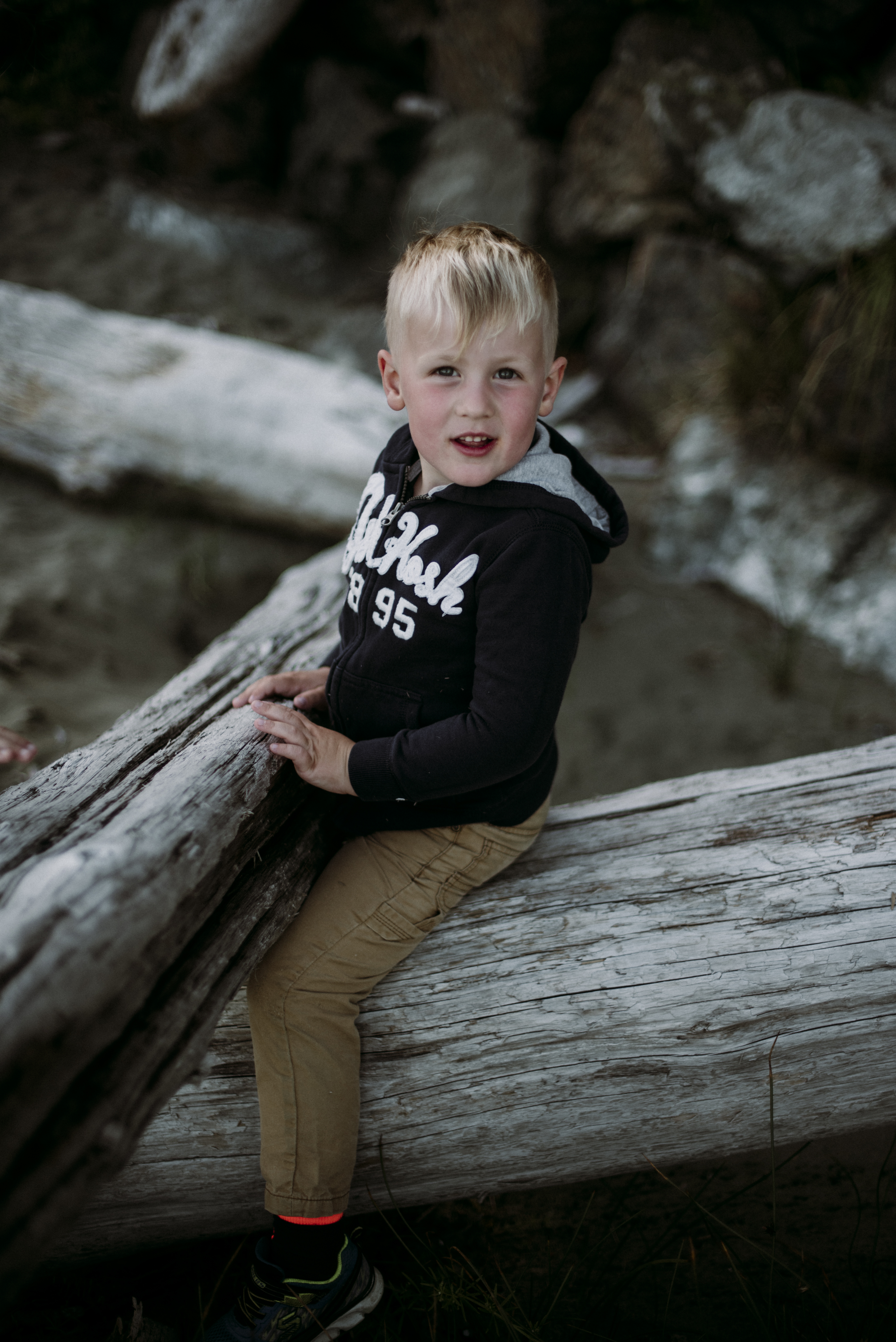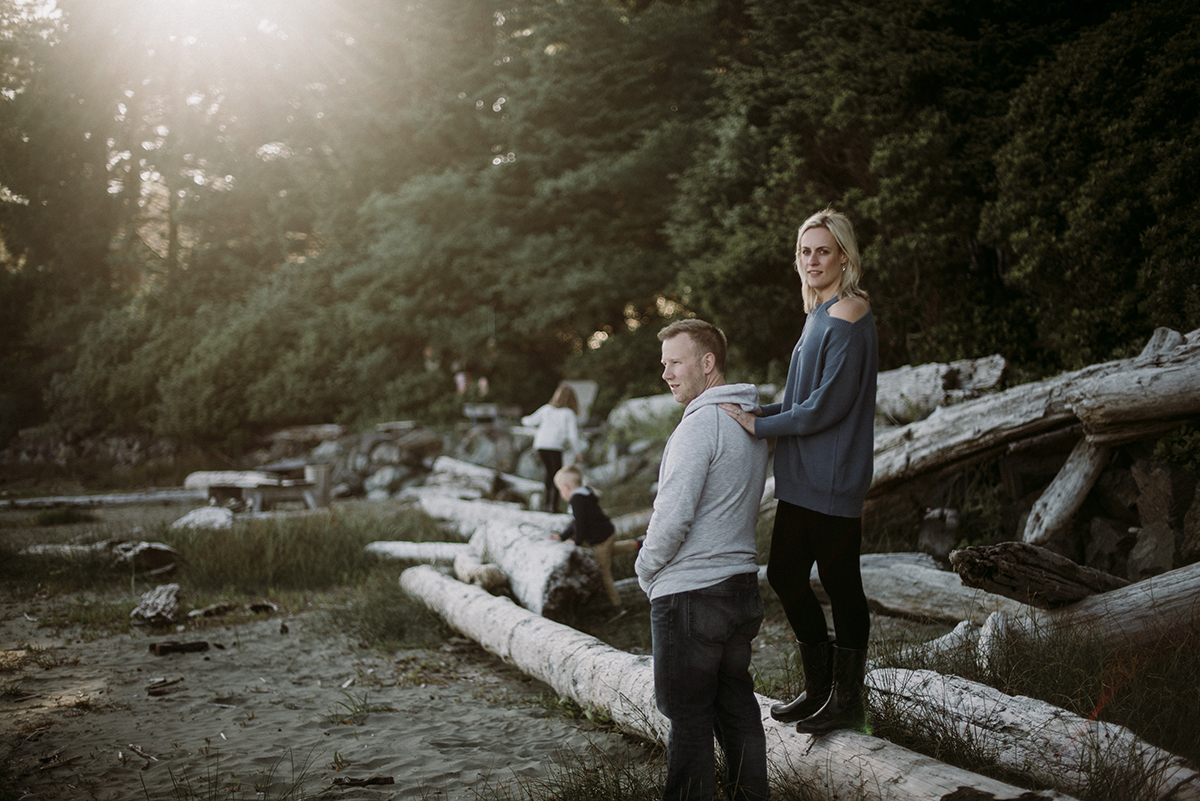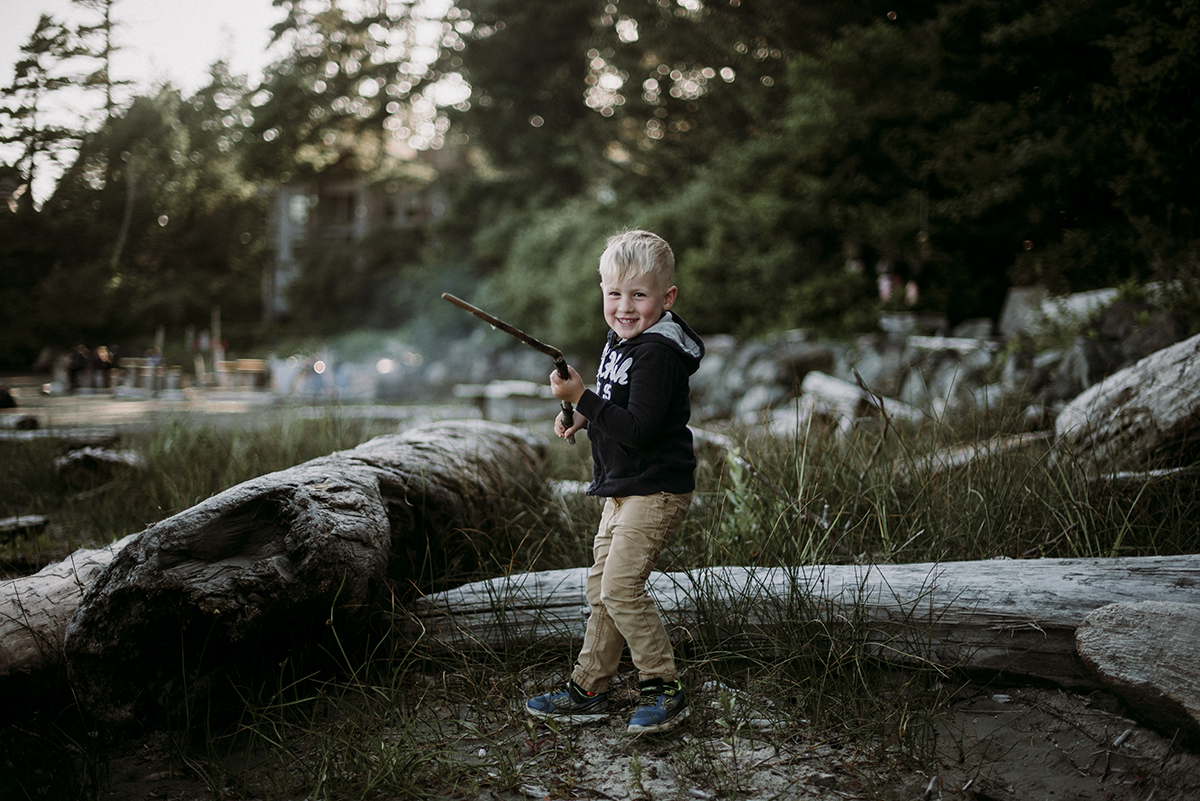 So here's a theme in my photo shoots: sticks. If your kids are anything like my kids, you've come home with a trunk full of sticks whether you really wanted to or not. Beaches are littered with awesome things like sticks and shells, and there is no deterring kids – sticks have a natural magnetism into the hands of young children. Embrace the stick.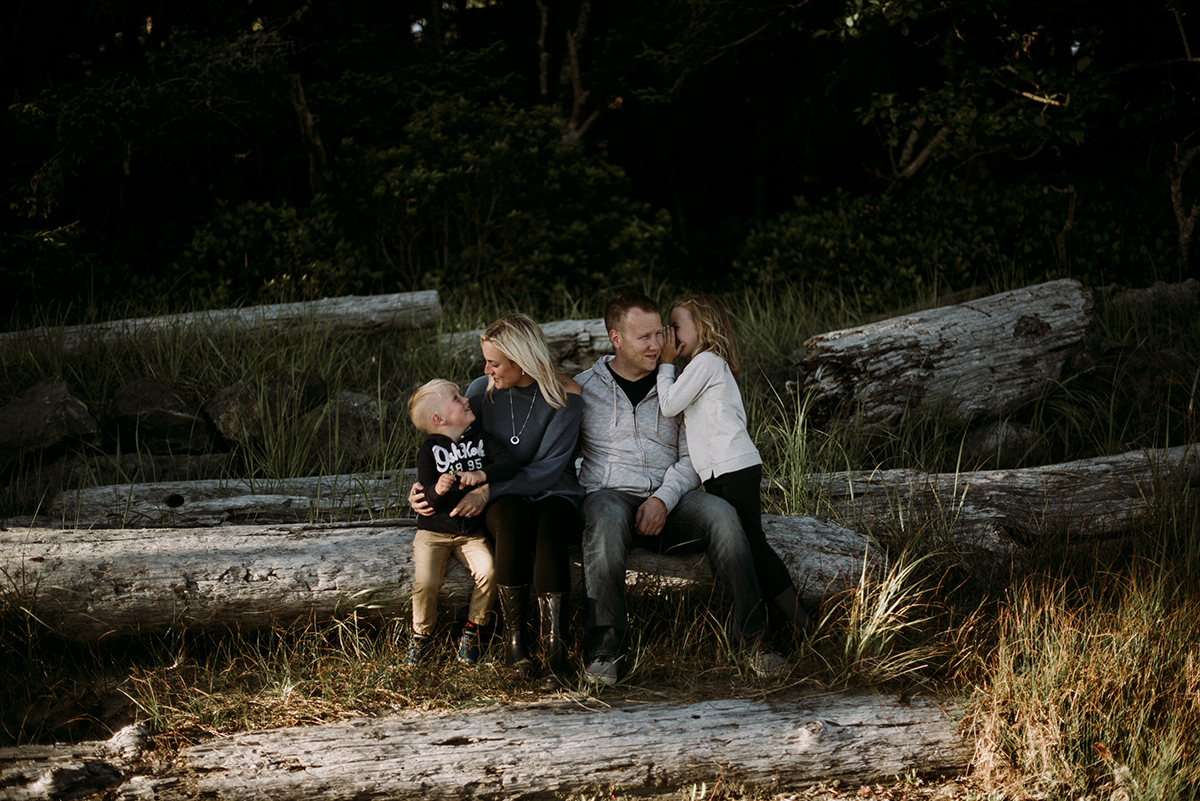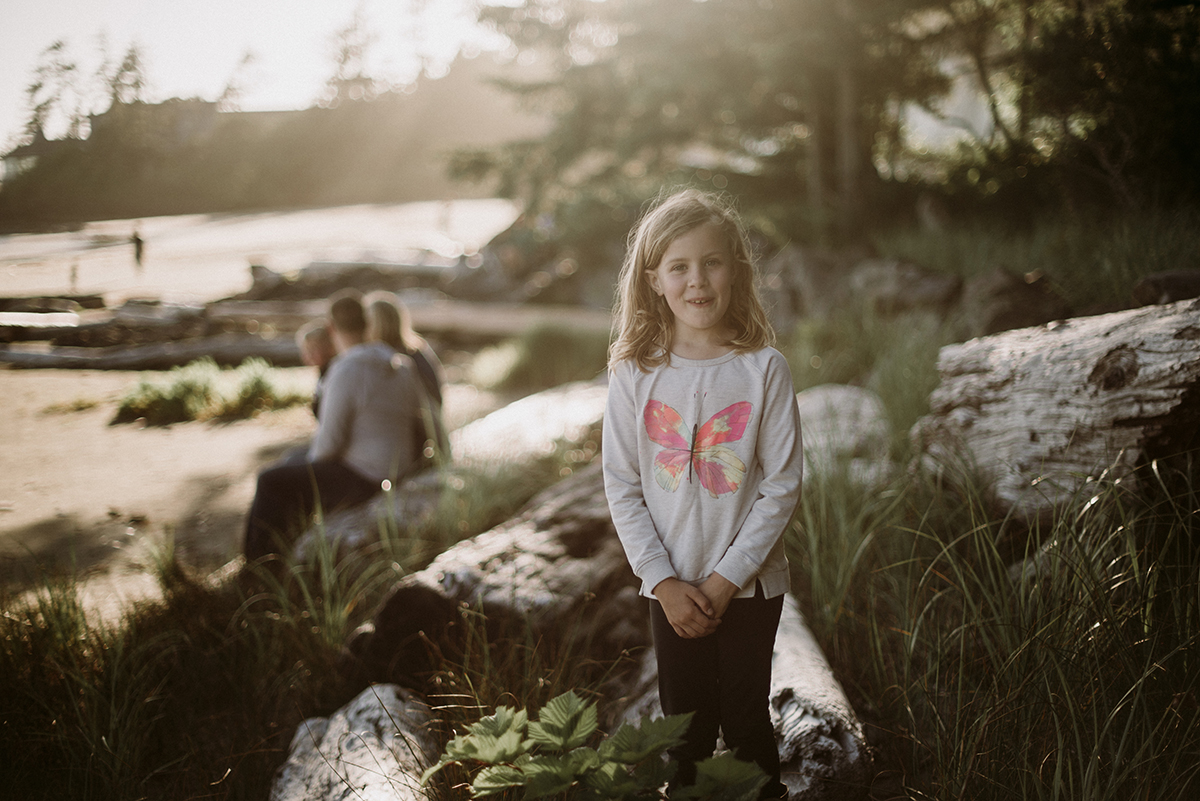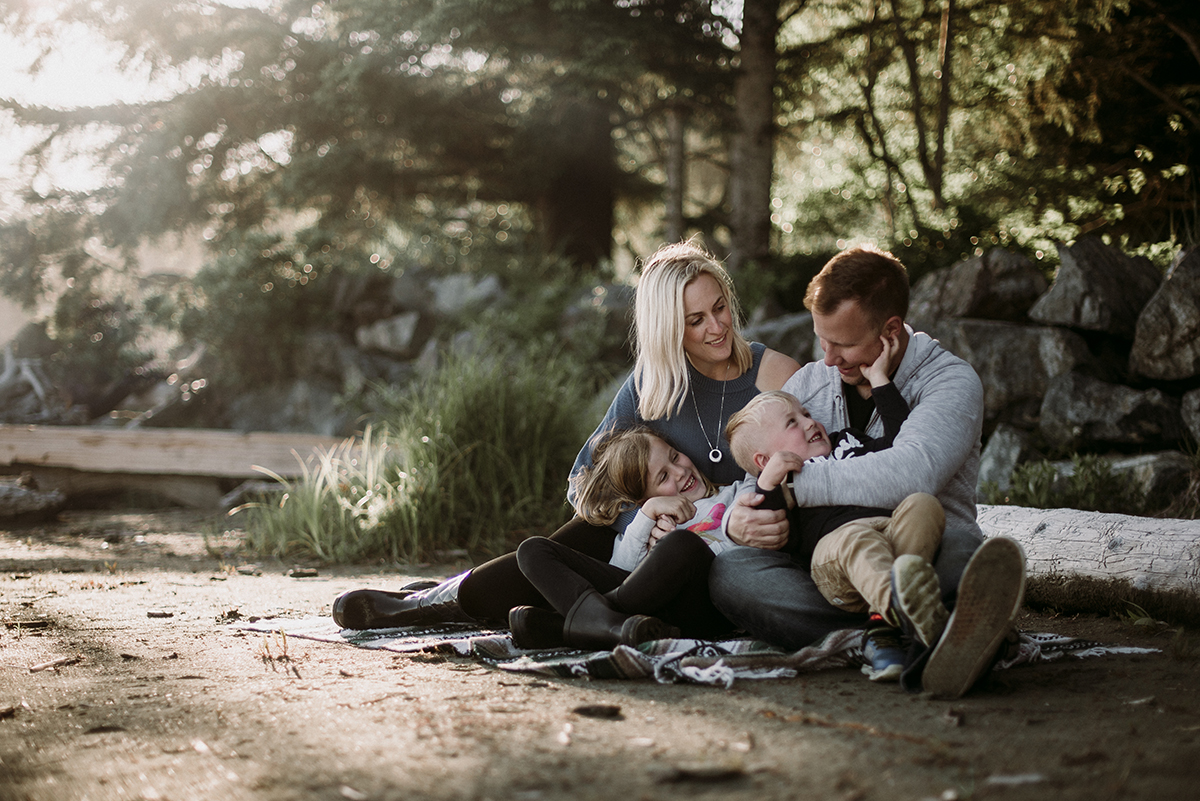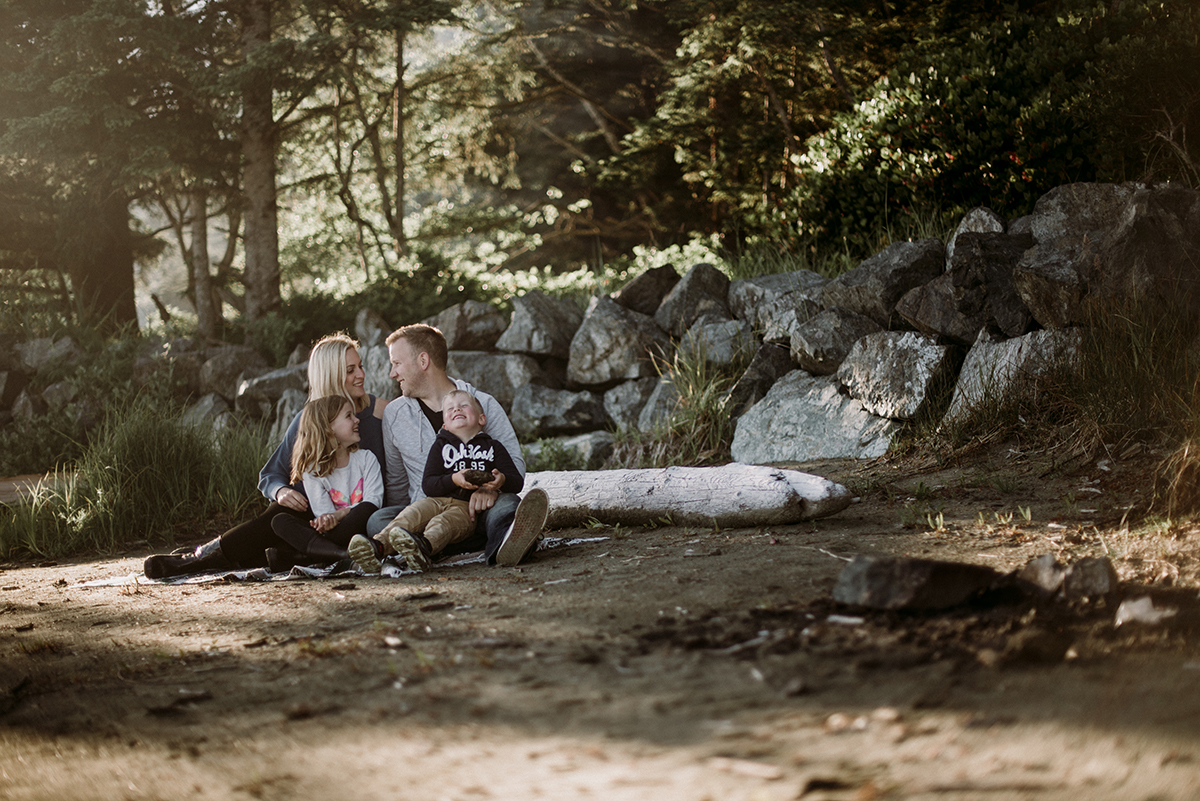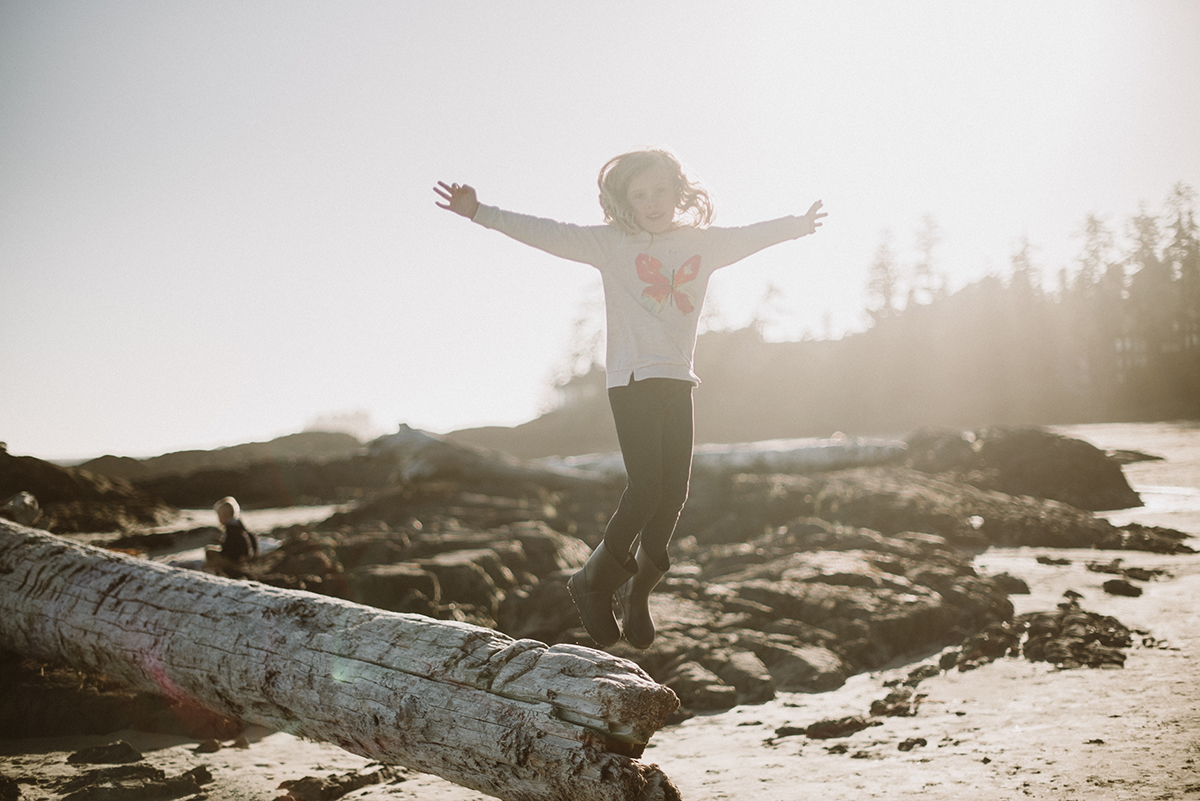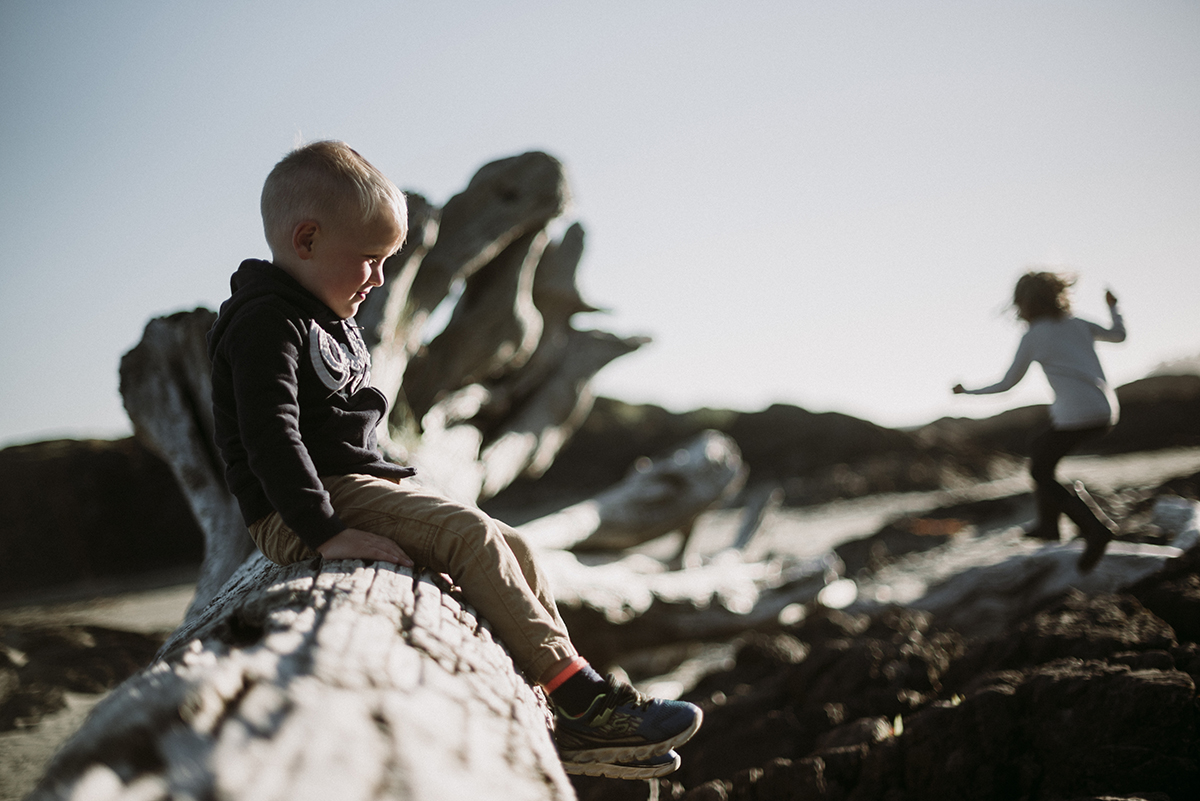 Let's talk about light. When you book your photo shoot, I'm probably going to tell you that the best time to start is about an hour before sunset. I'll probably send you tide charts, and quote my handy-dandy Sunrise Times app with the moment of sunset and last light. If you are my friend Joleen Sohier, you might be able to convince me to take part in a sunrise shoot, but don't hold your breath for that.
That golden summer glow before the sun dipped below The Wickaninnish Inn is something to see. The thing about the west coast and fog and rain is that we don't always get to see that, but when we do, it's incredible.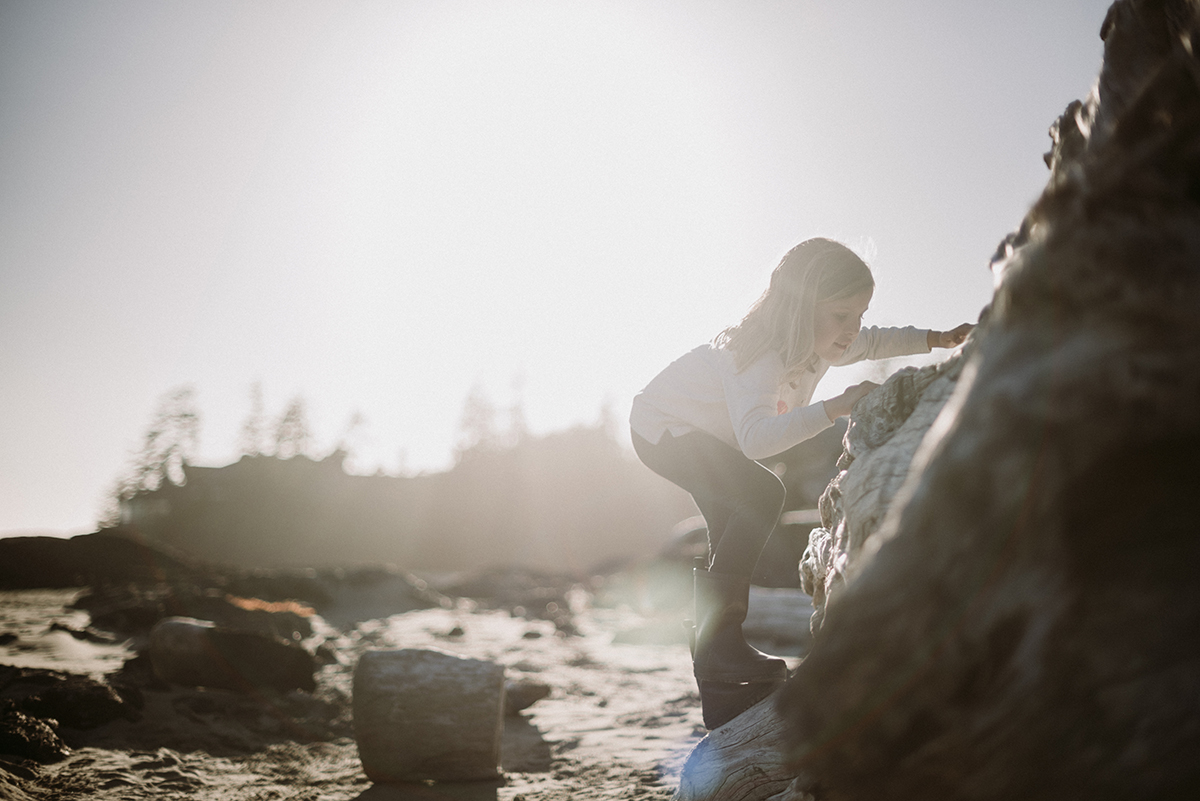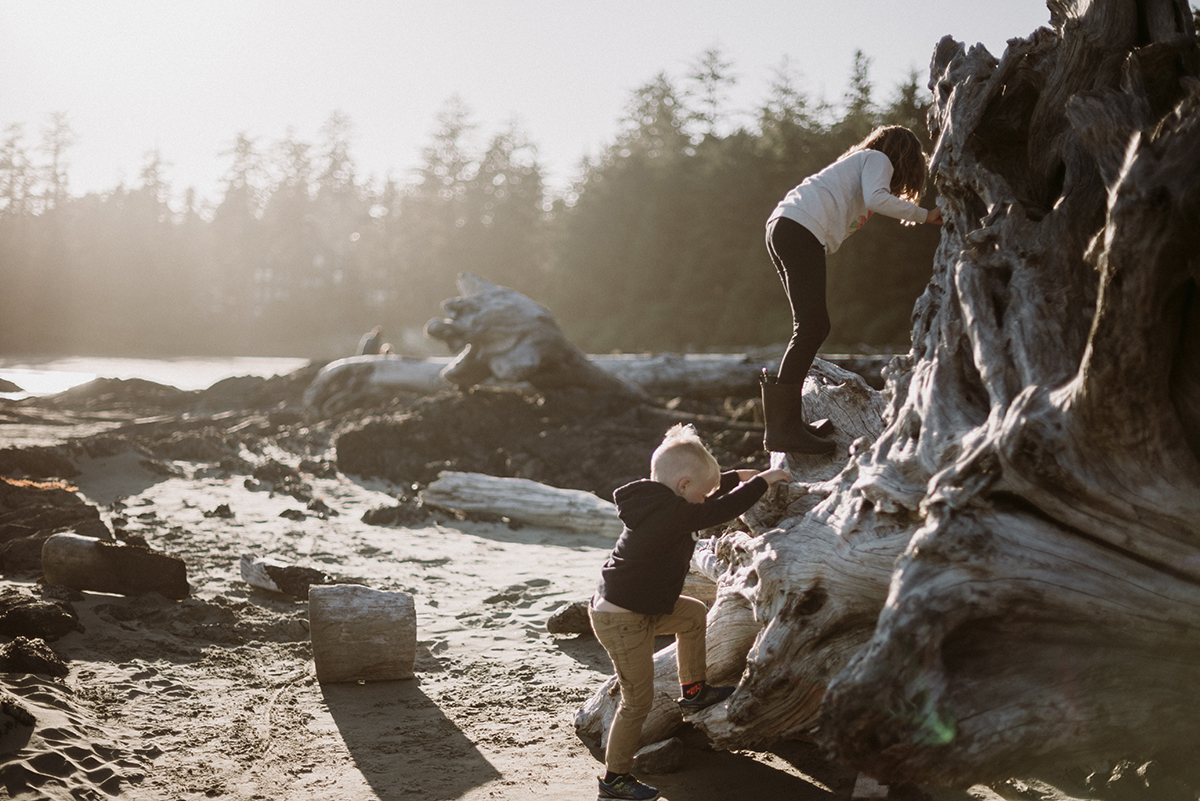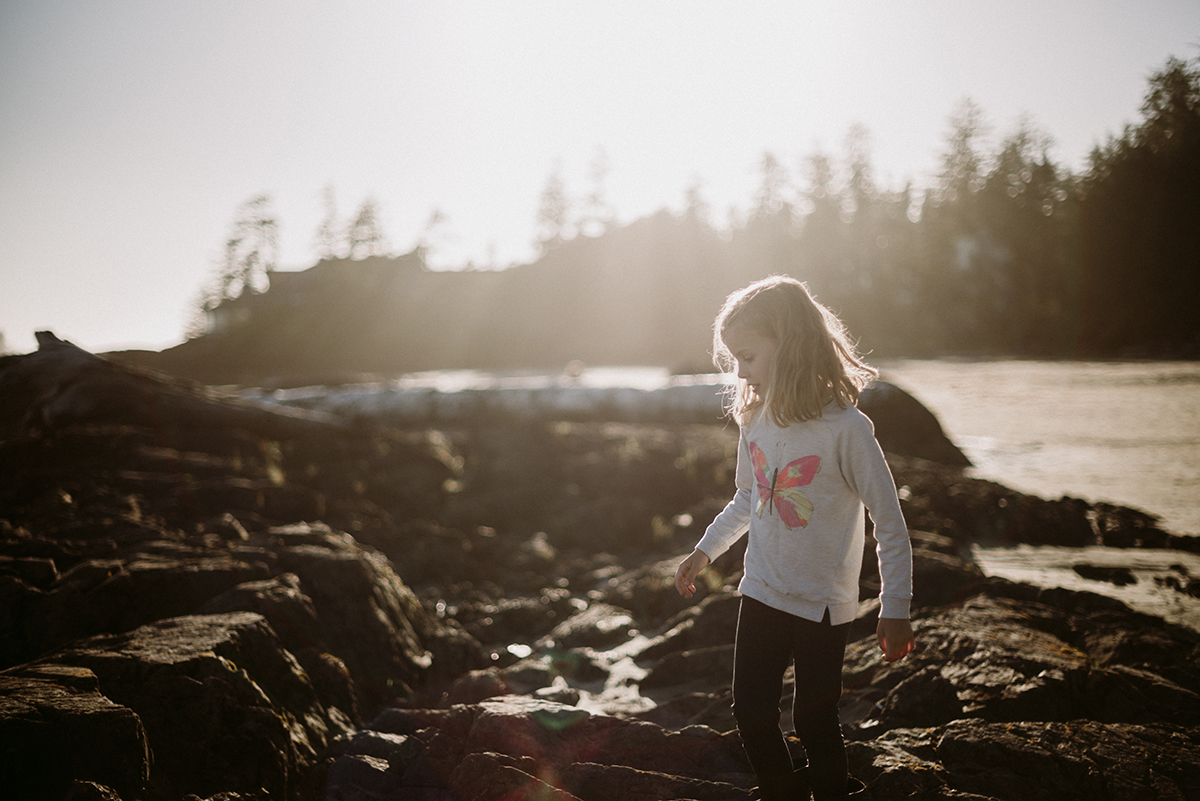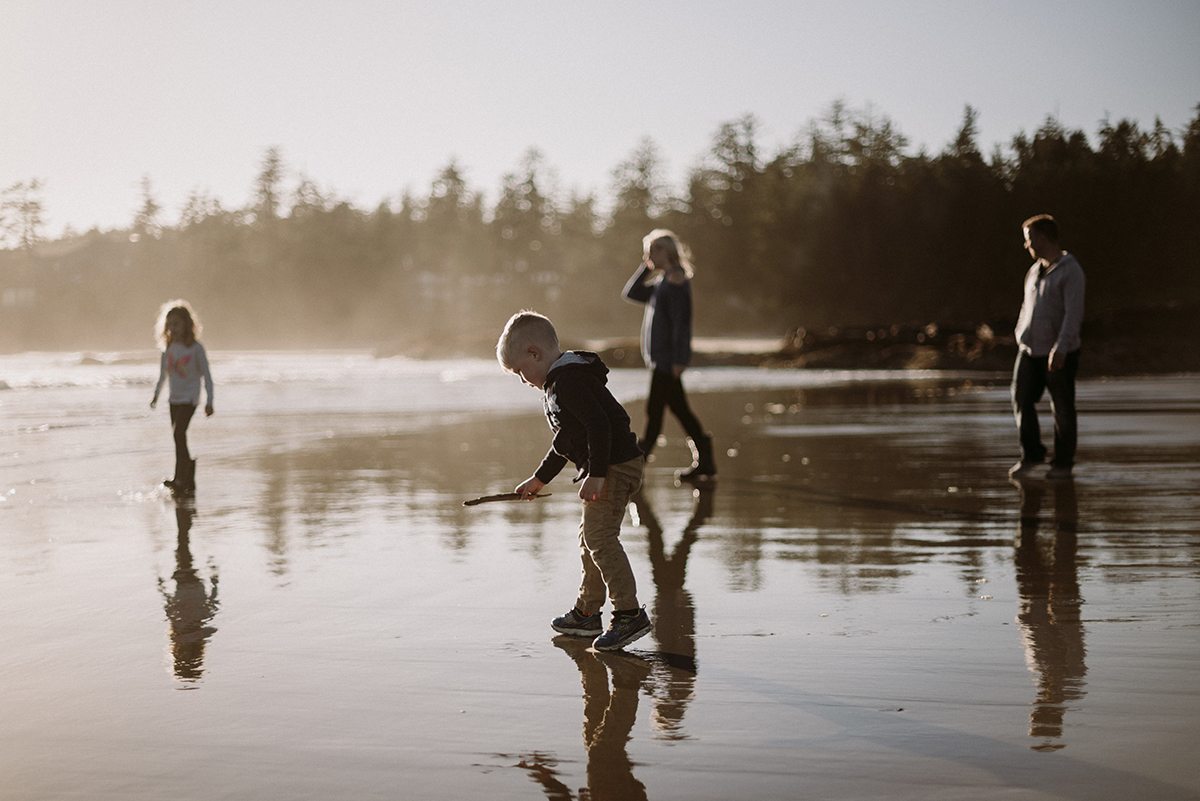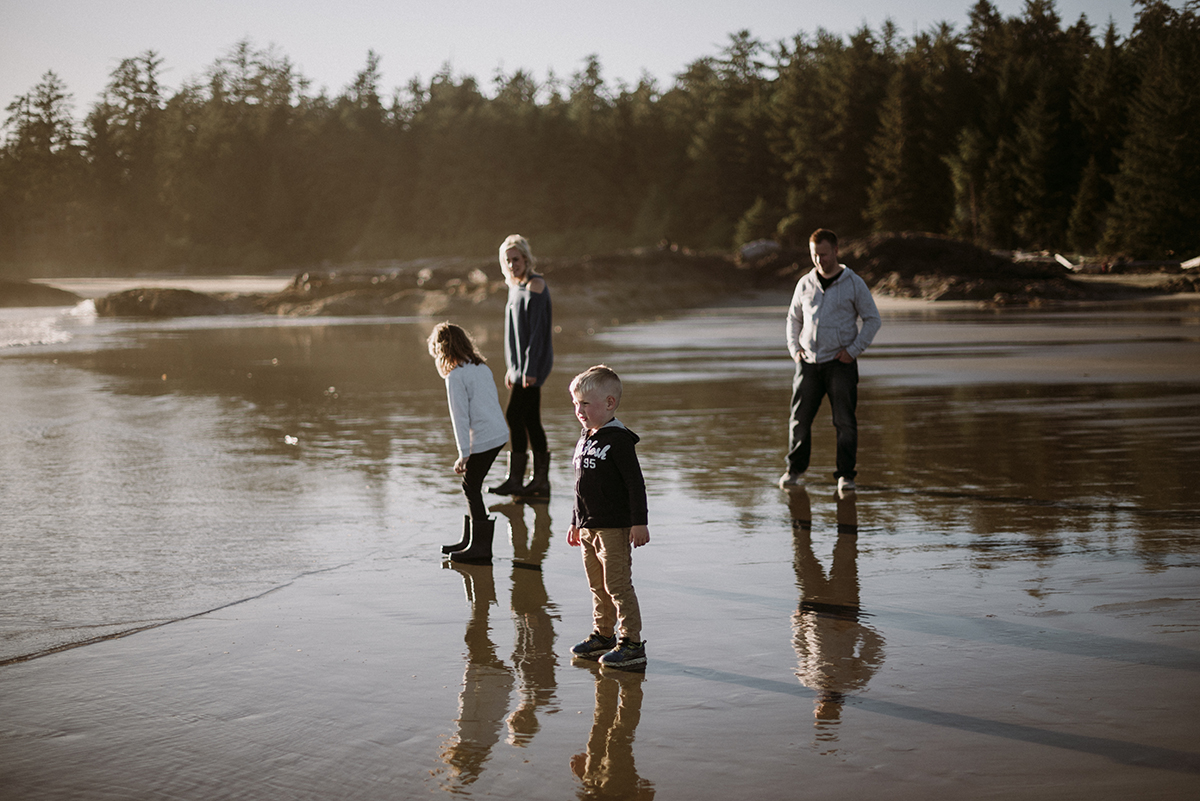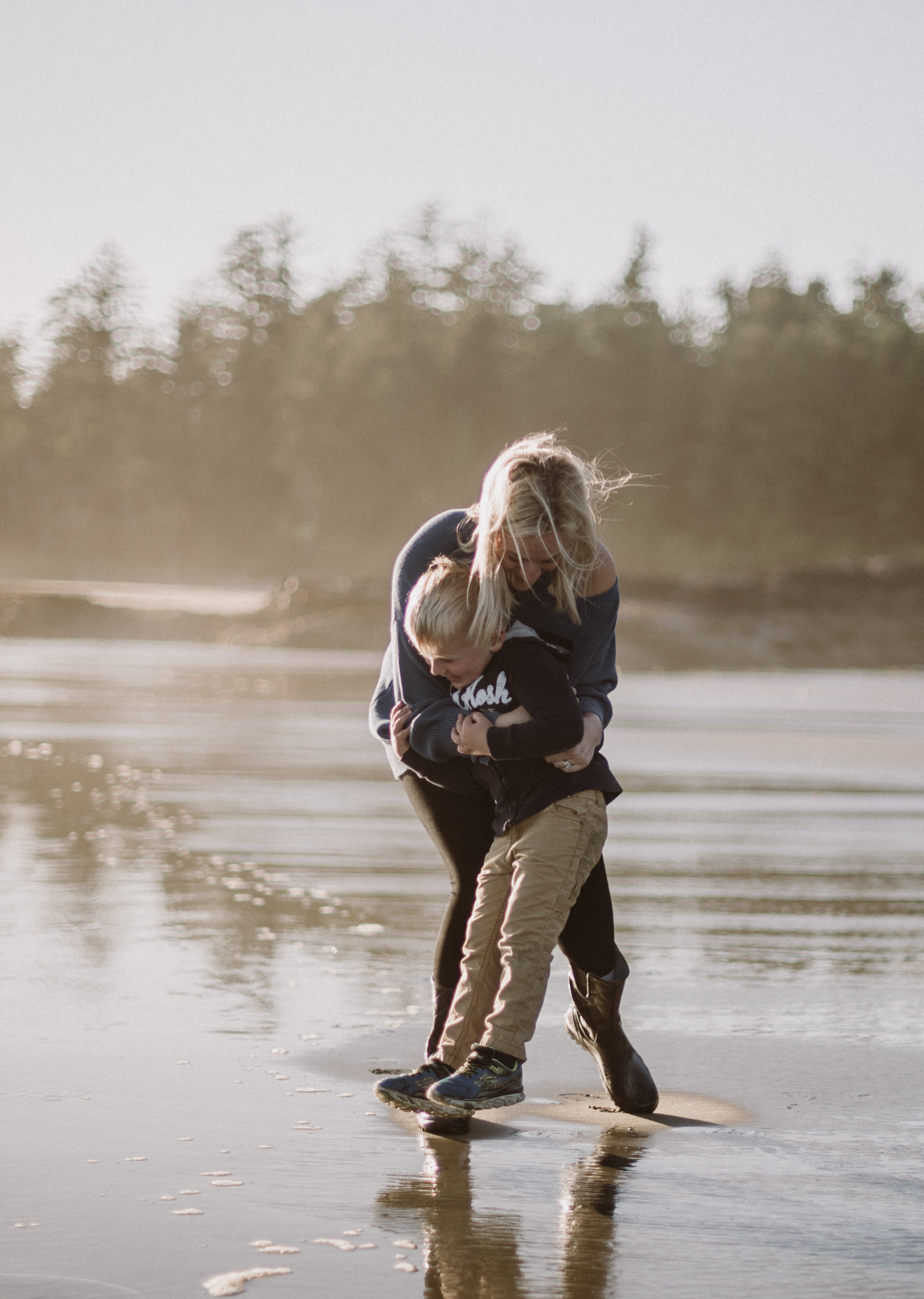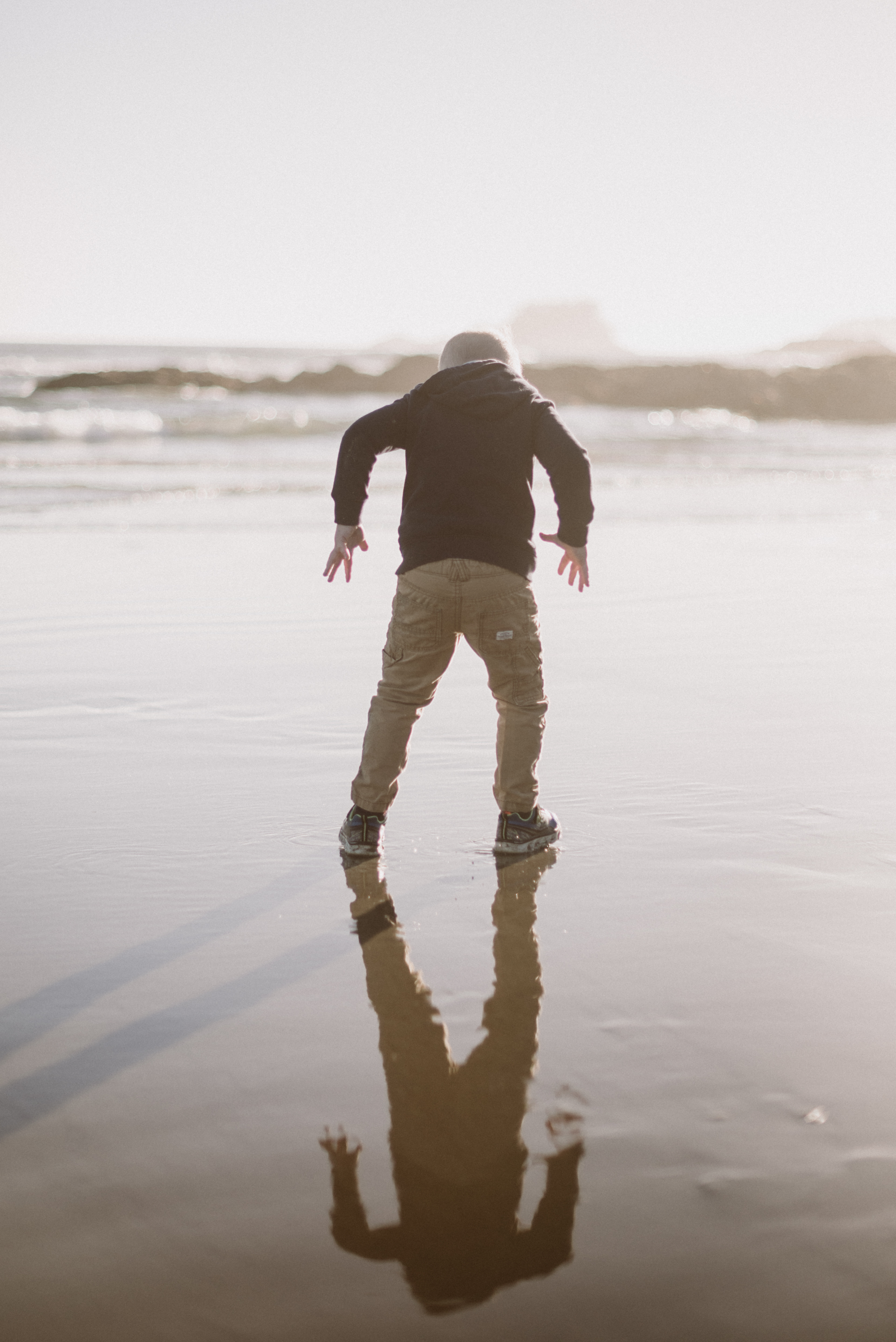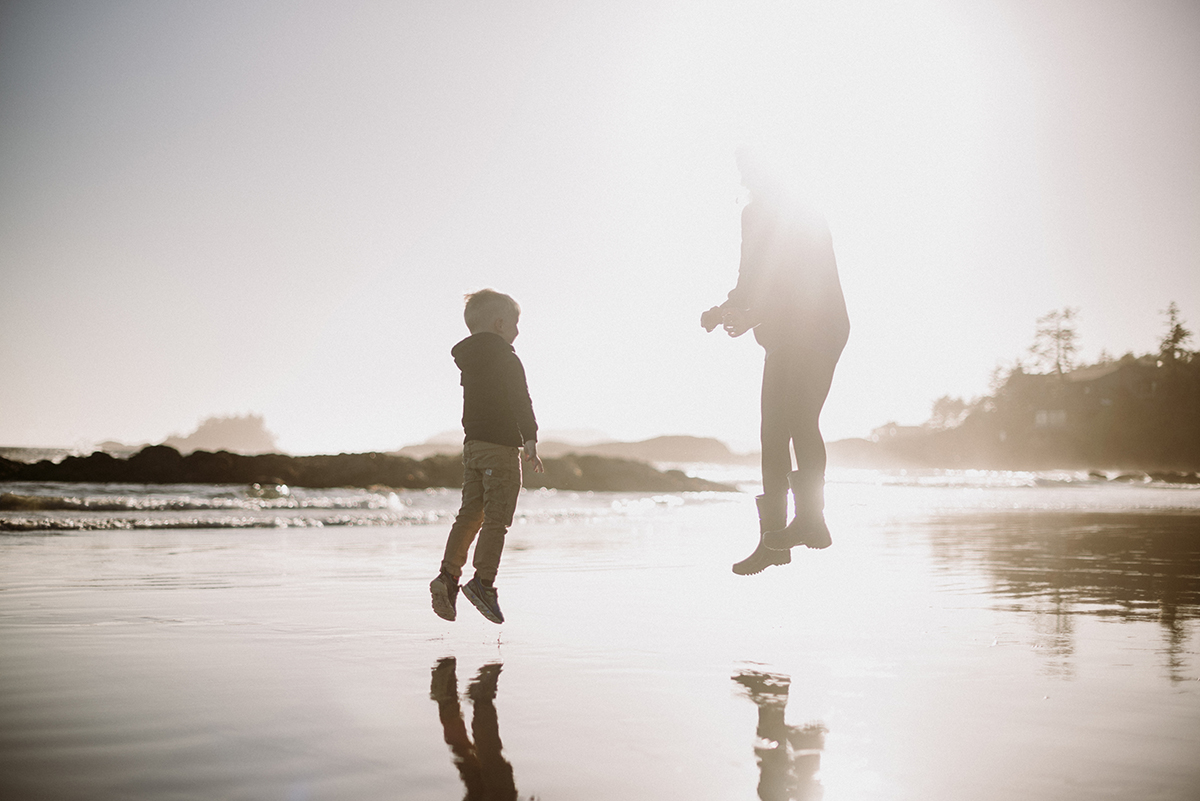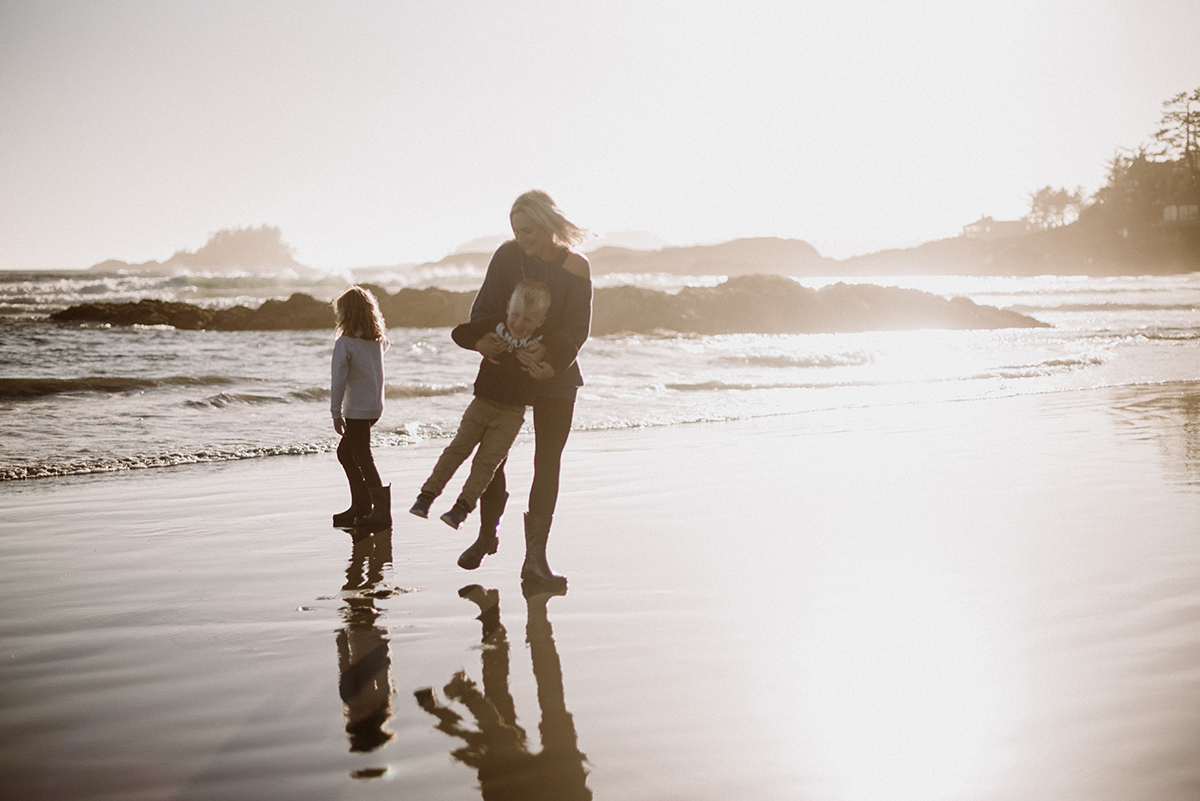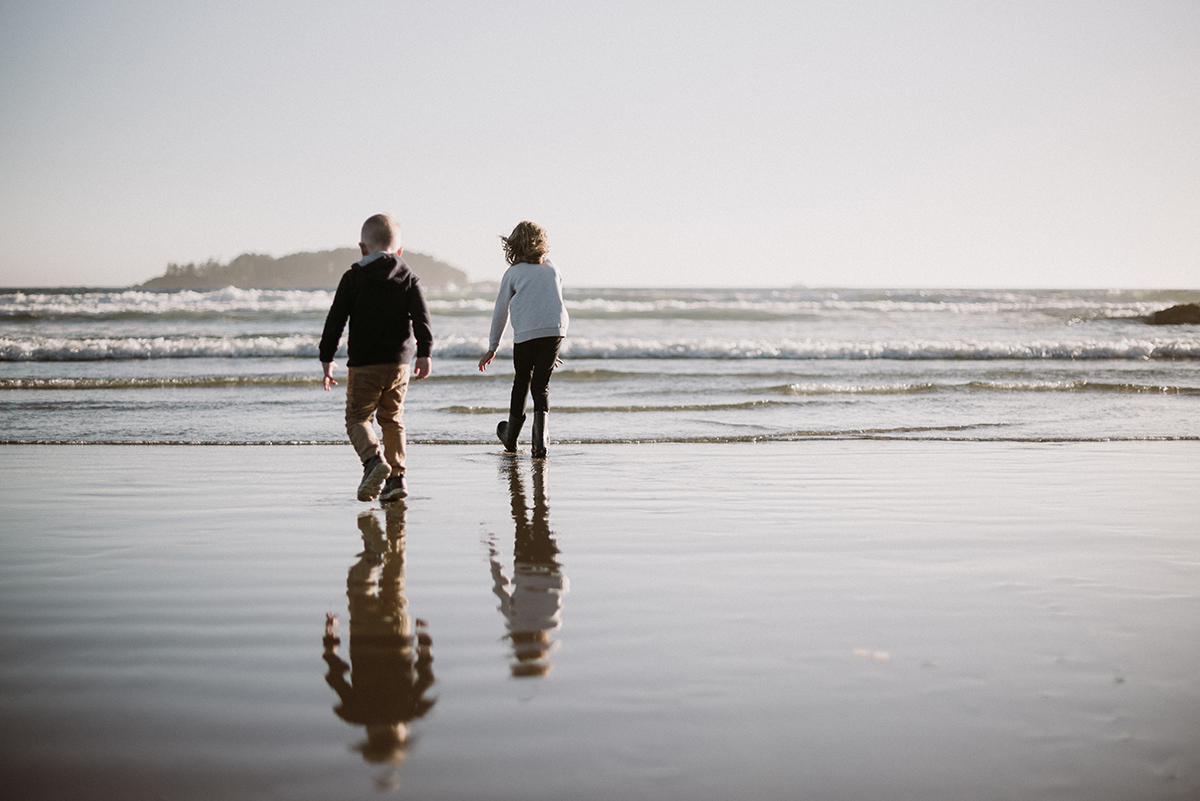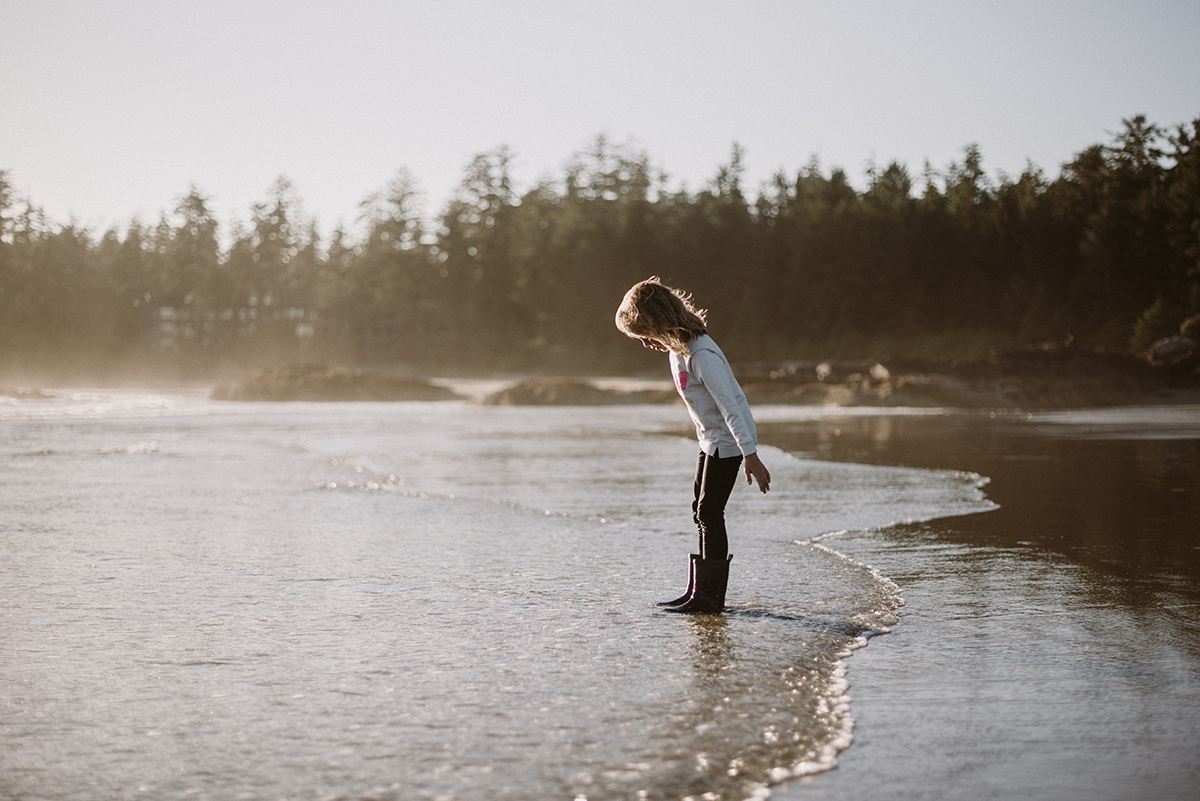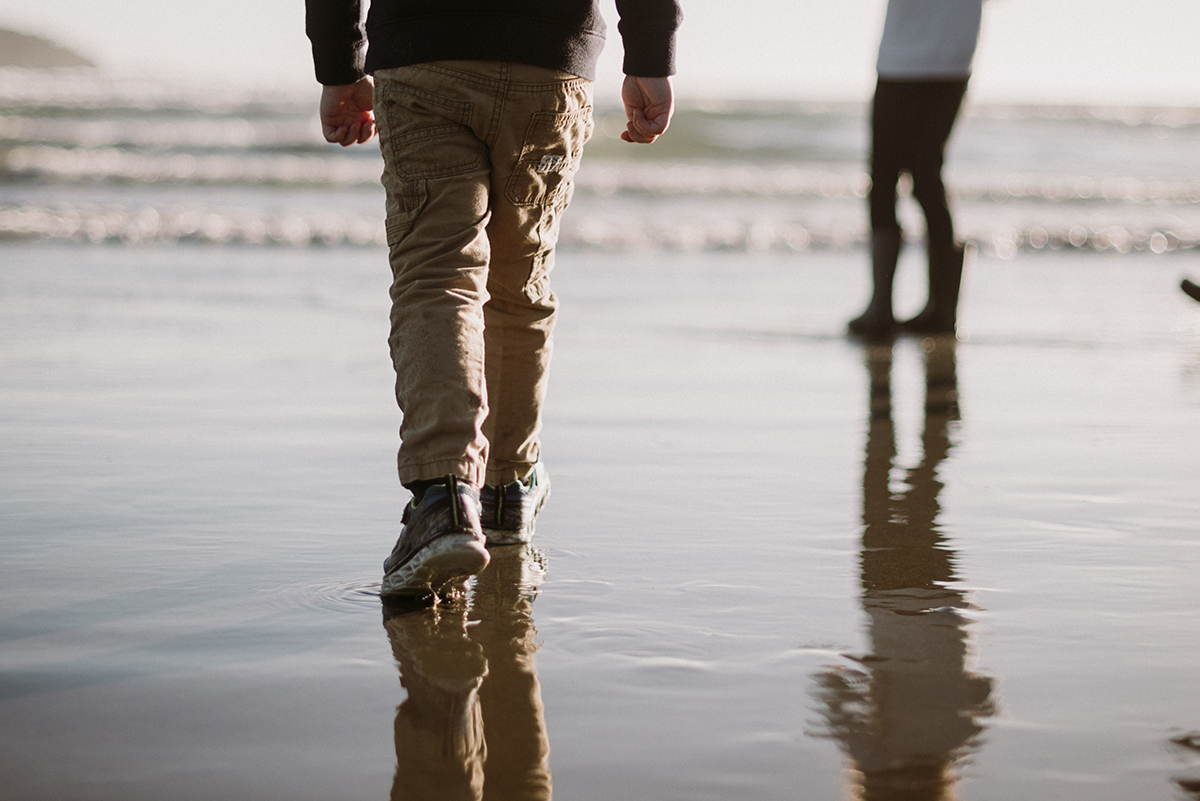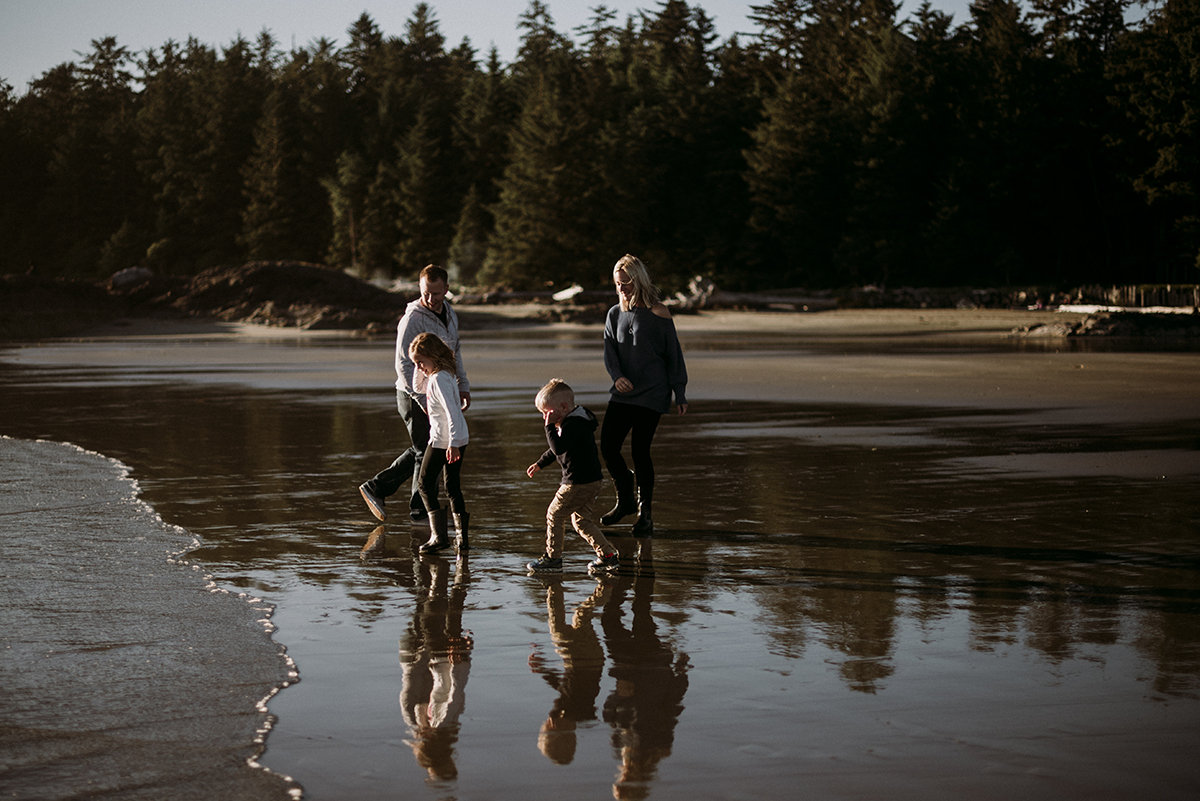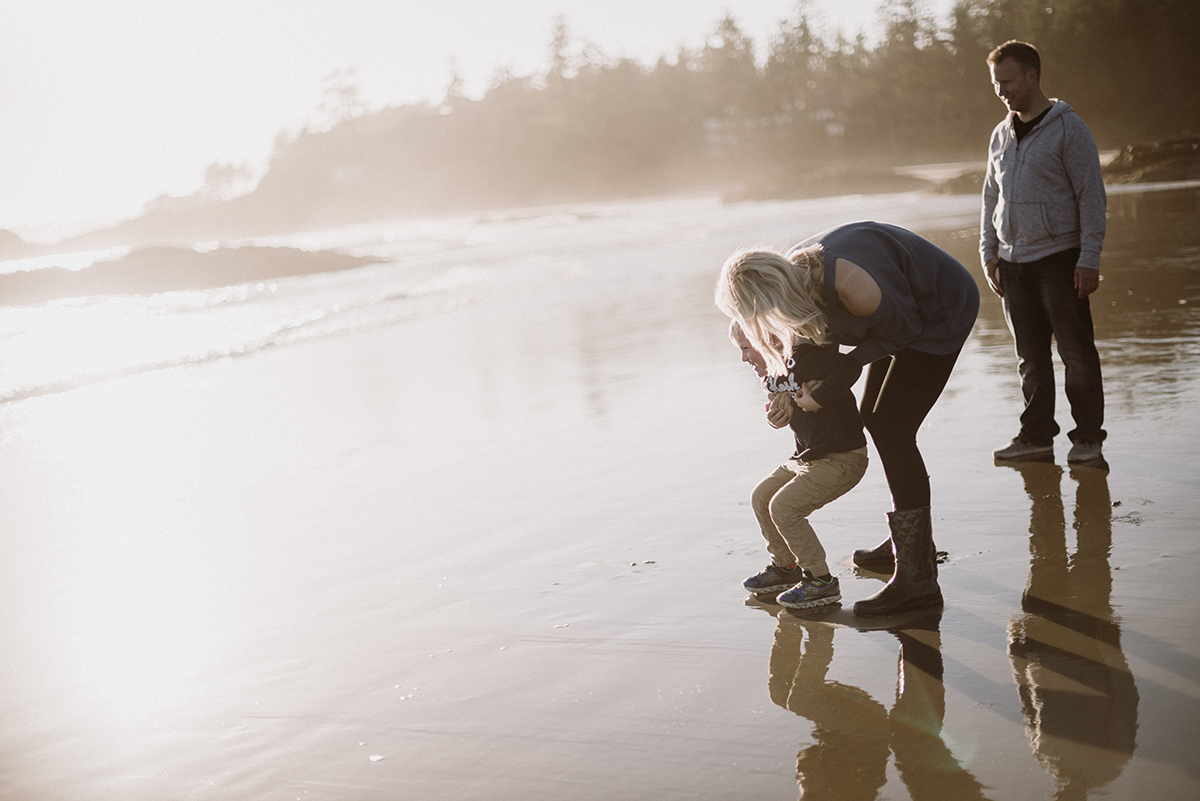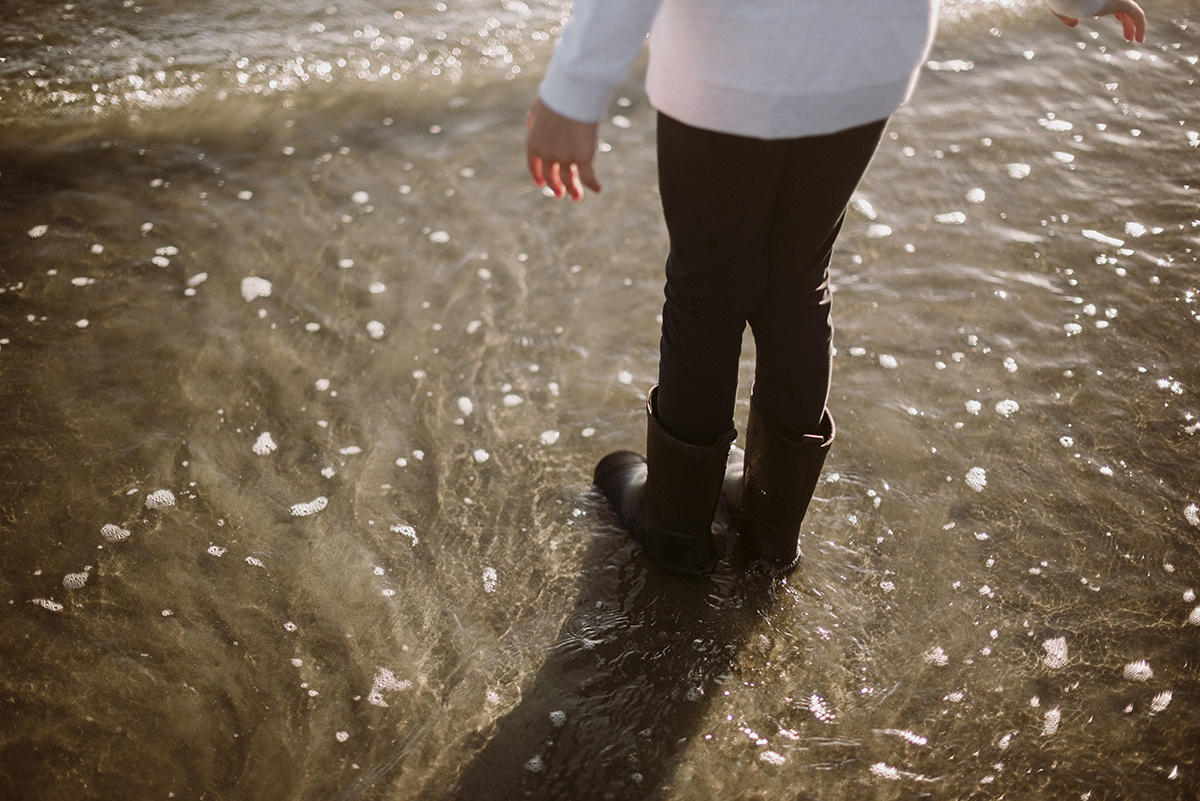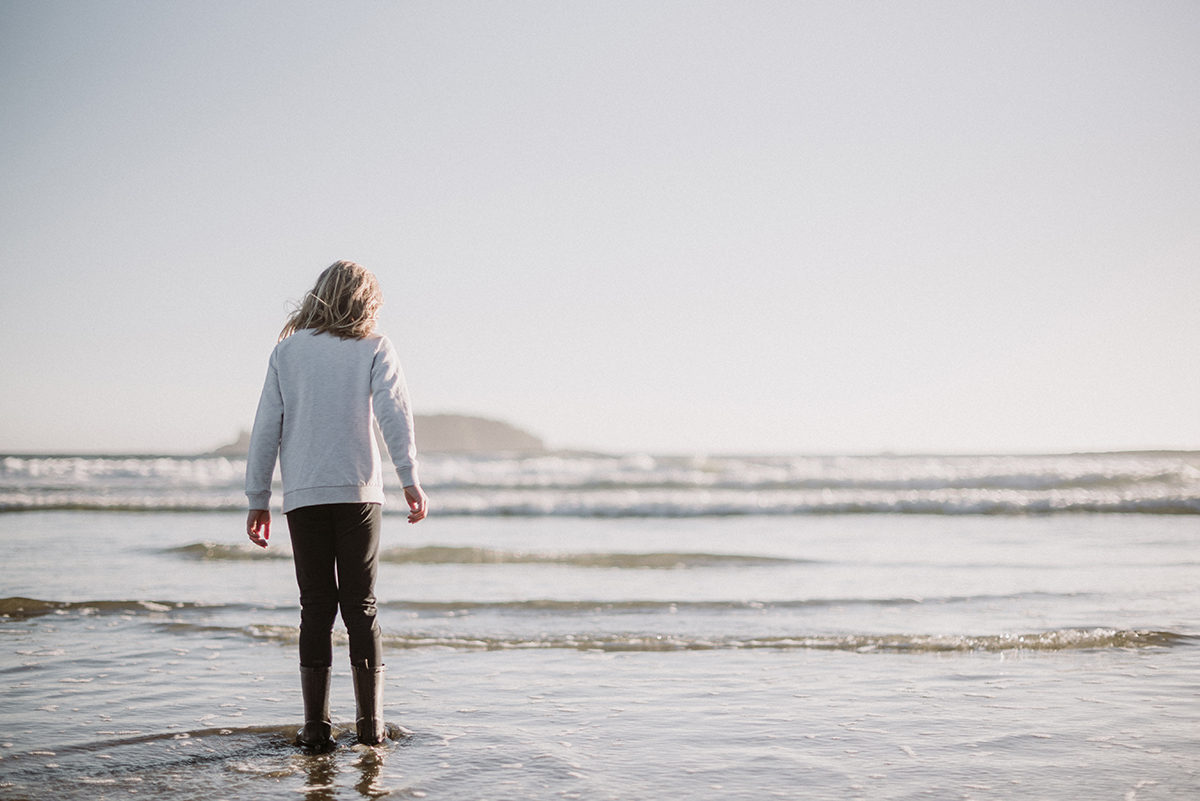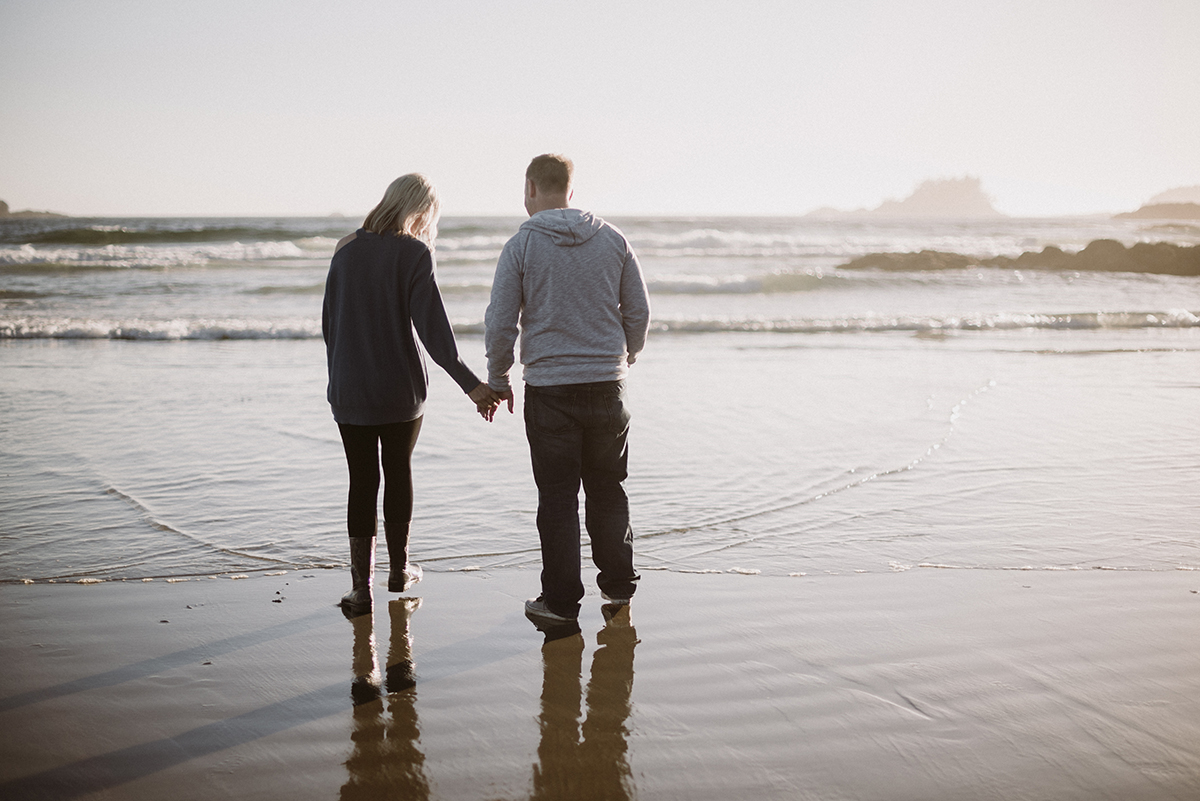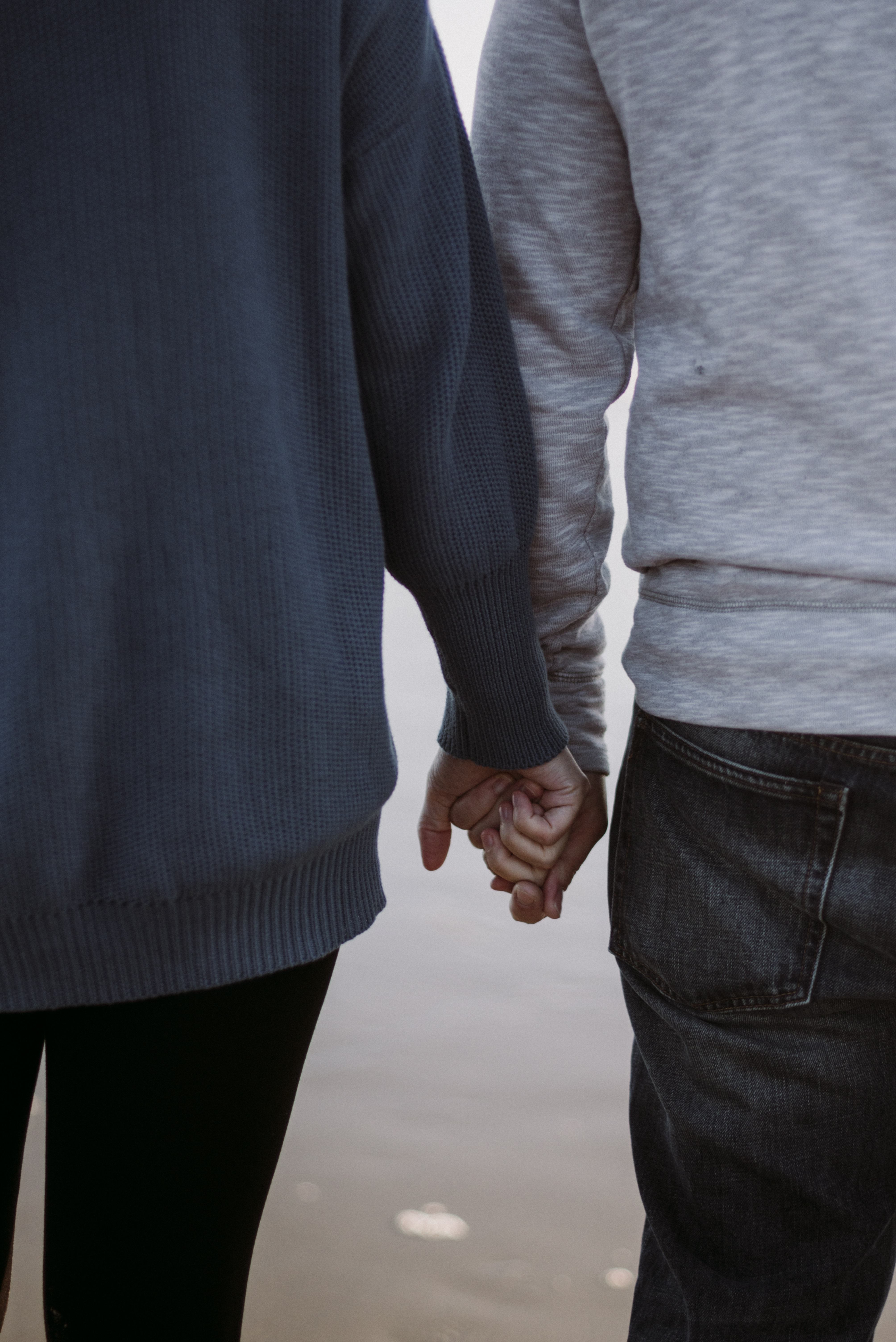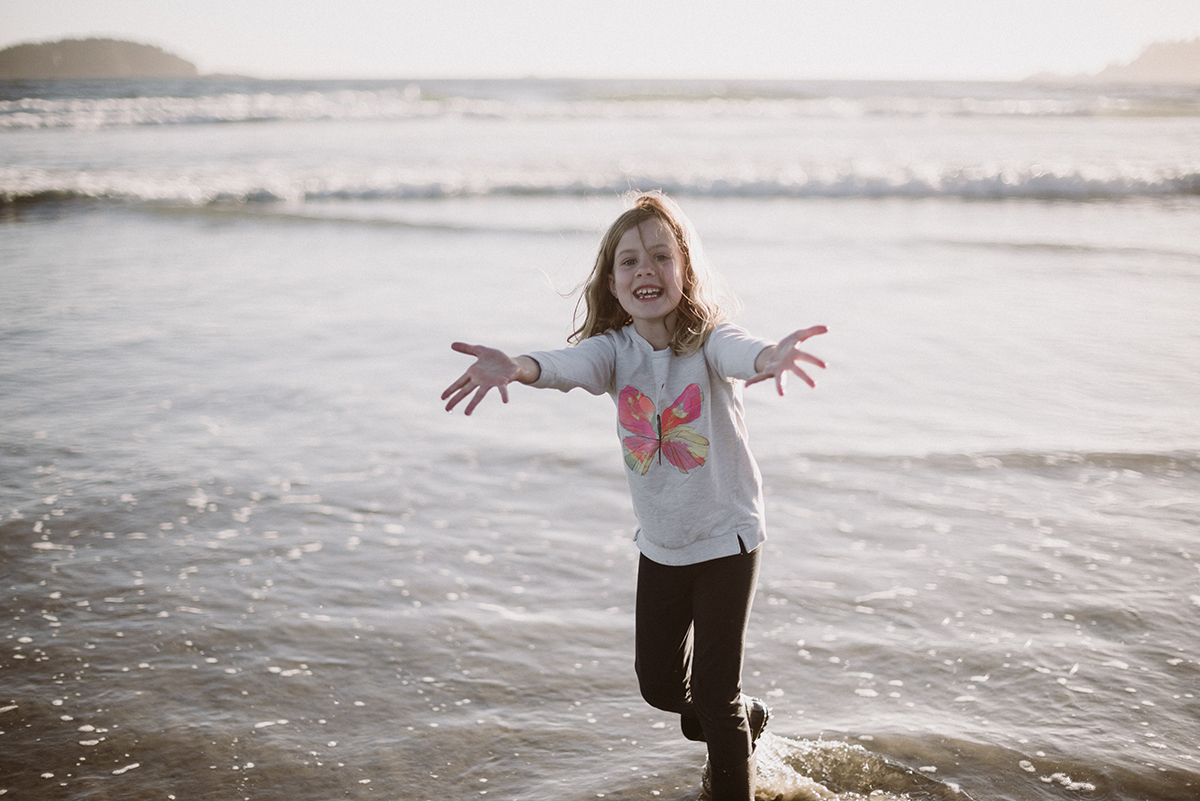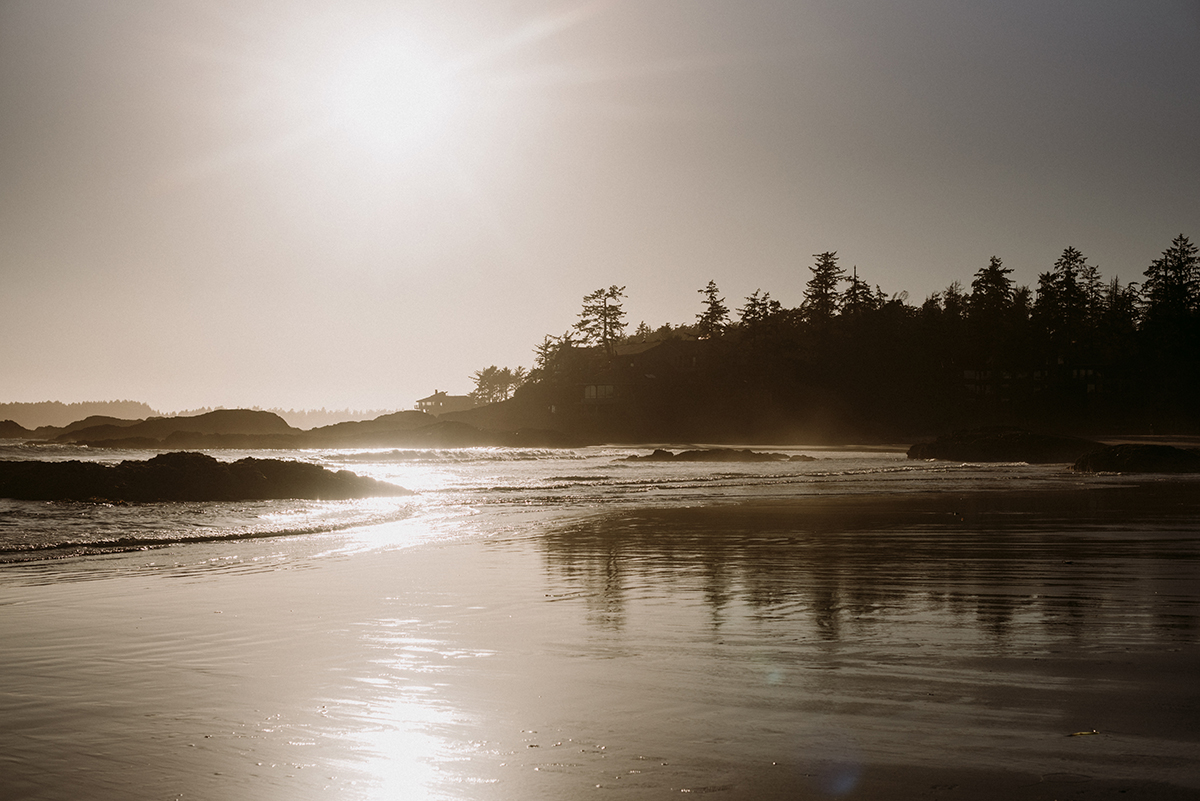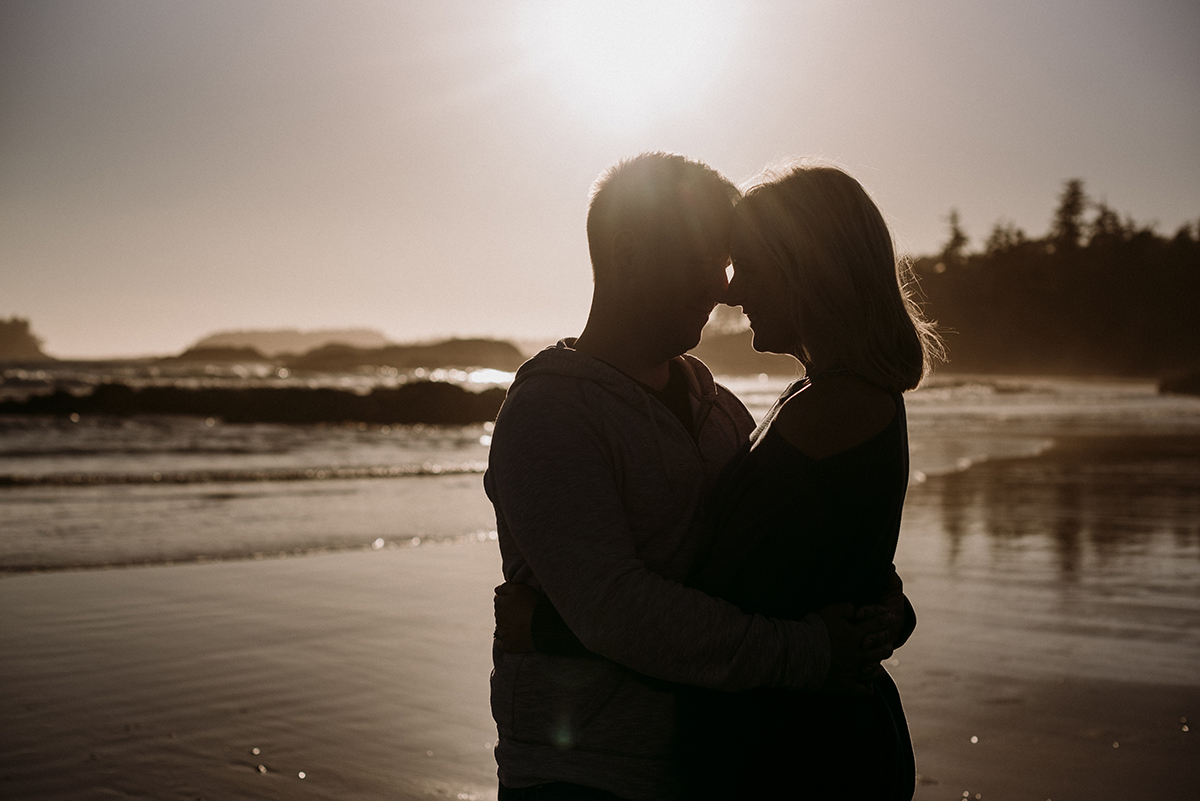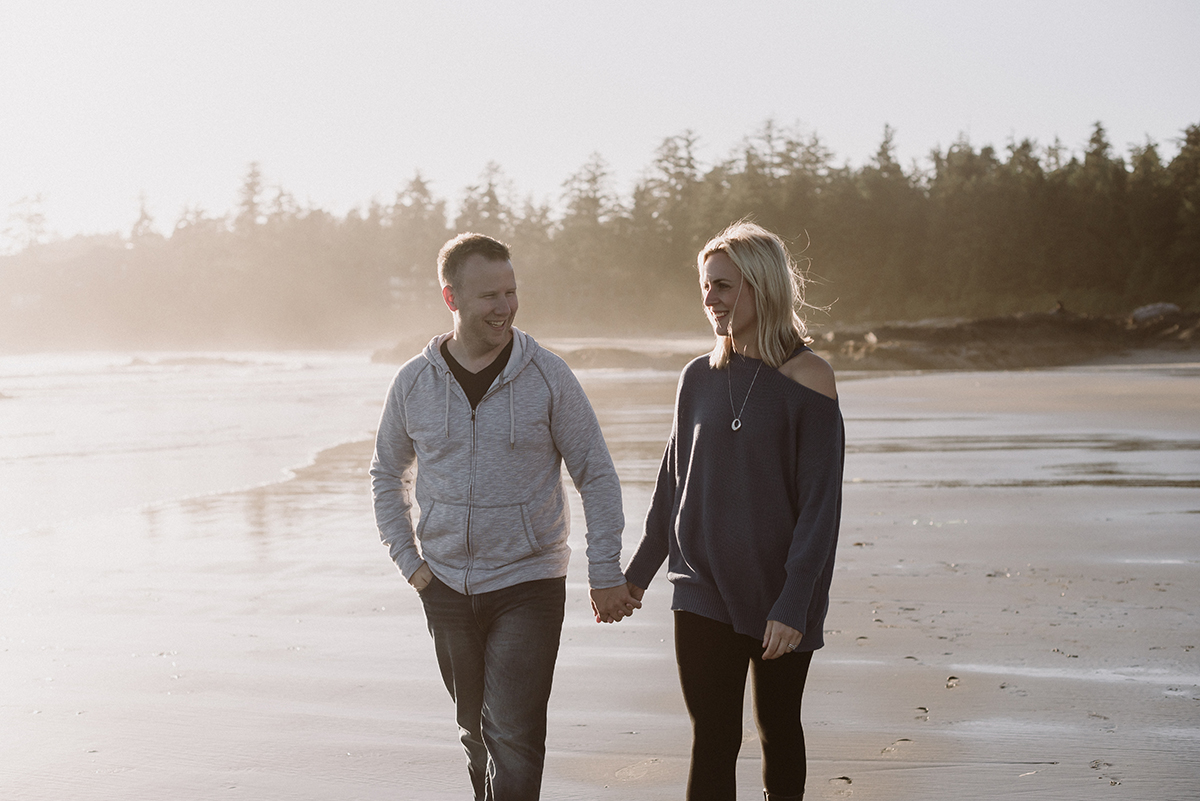 So when are you coming to visit?
---
---
You might also like
---