Getting to Ucluelet, for most people, involves a plane or a ferry ride to Nanaimo or Comox or Victoria, and then a long-ish drive through Cathedral Grove, a stop in Port Alberni for fuel, and a long, winding trip across Sutton Pass. We get visitors, and those who've never done it before, who are coming for the first time, comment on that road! It can get treacherous in the winter, for sure, and the sights of rocks above and lake below coming down Kennedy Hill is not for the weak of heart.
These two are not first-time visitors. They were non-plussed by the drive.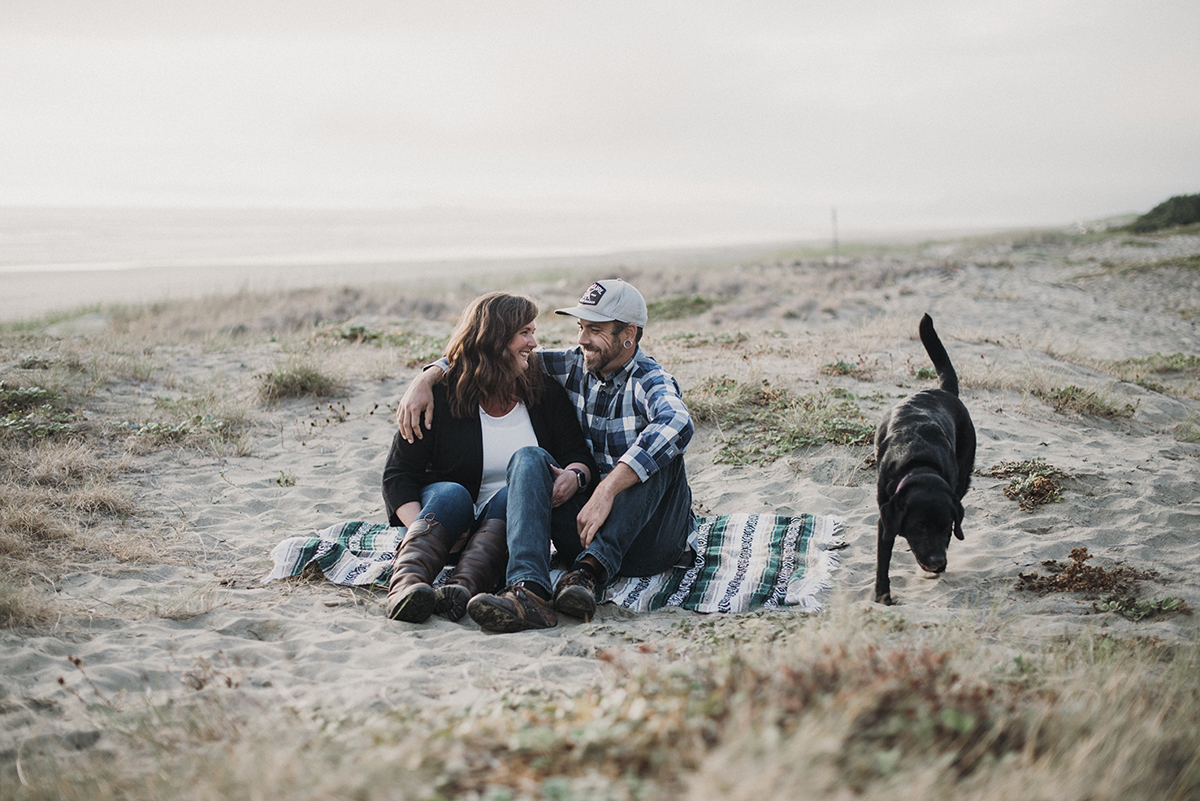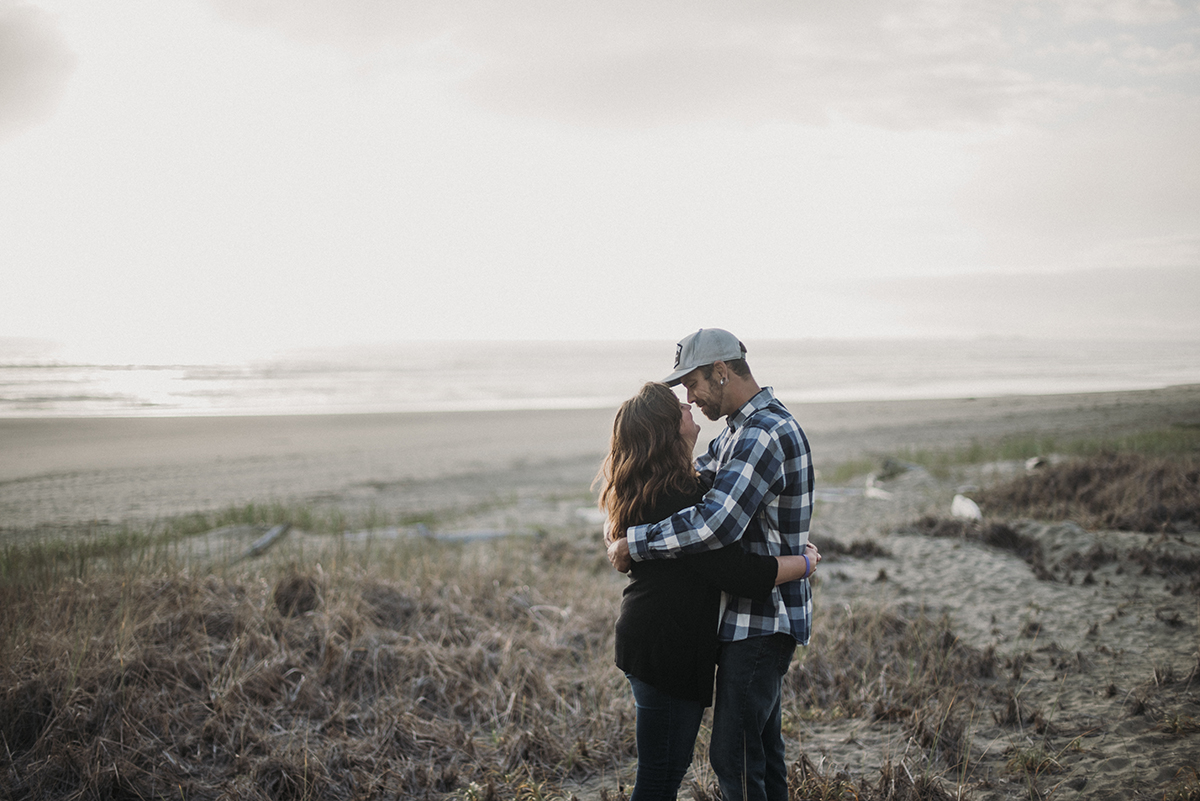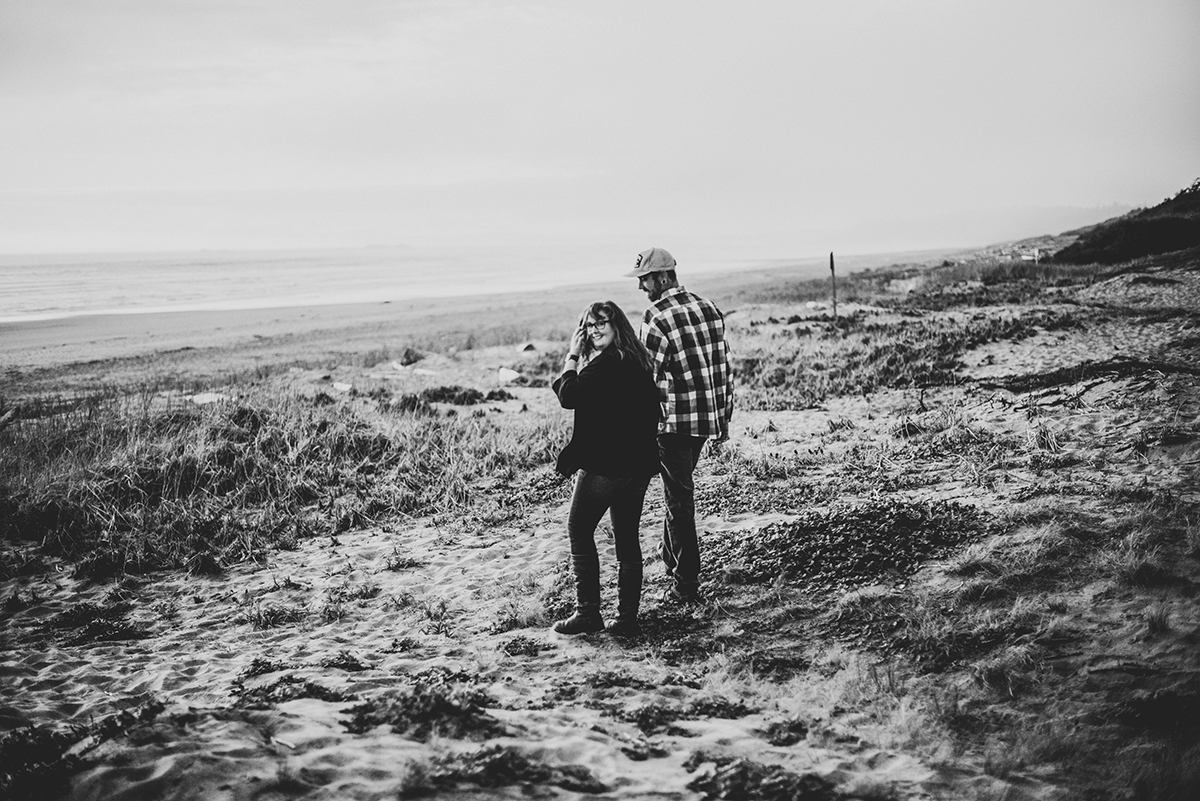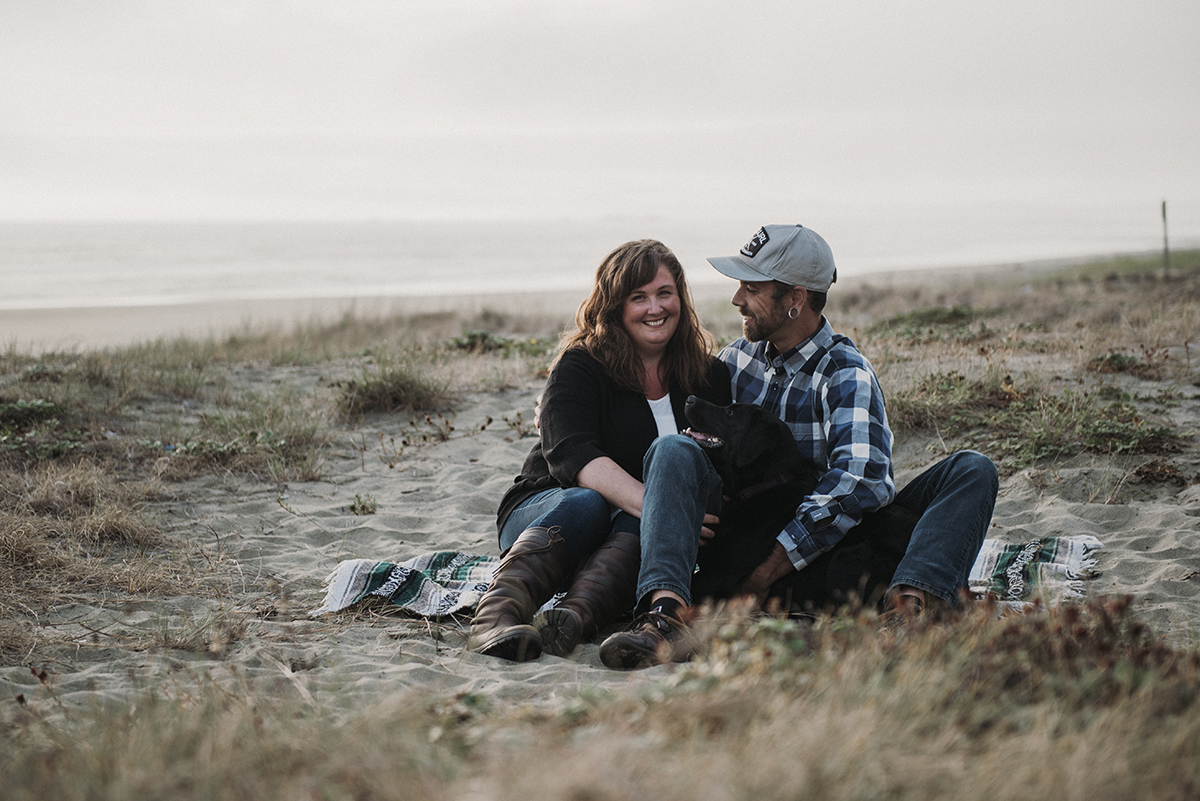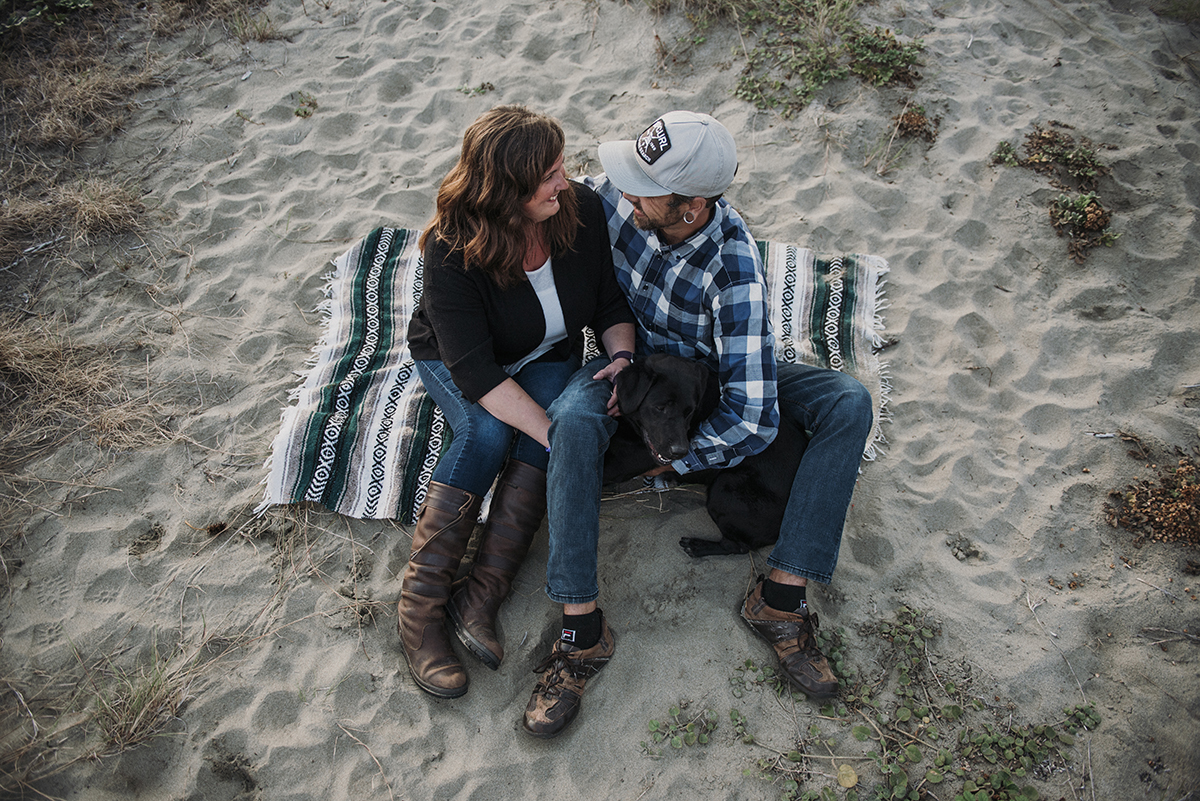 Kristen messaged me because she wanted to have photos with her favourite person – her husband – in her favourite place. That's speaking my language!
So we went to a special spot on a glorious evening.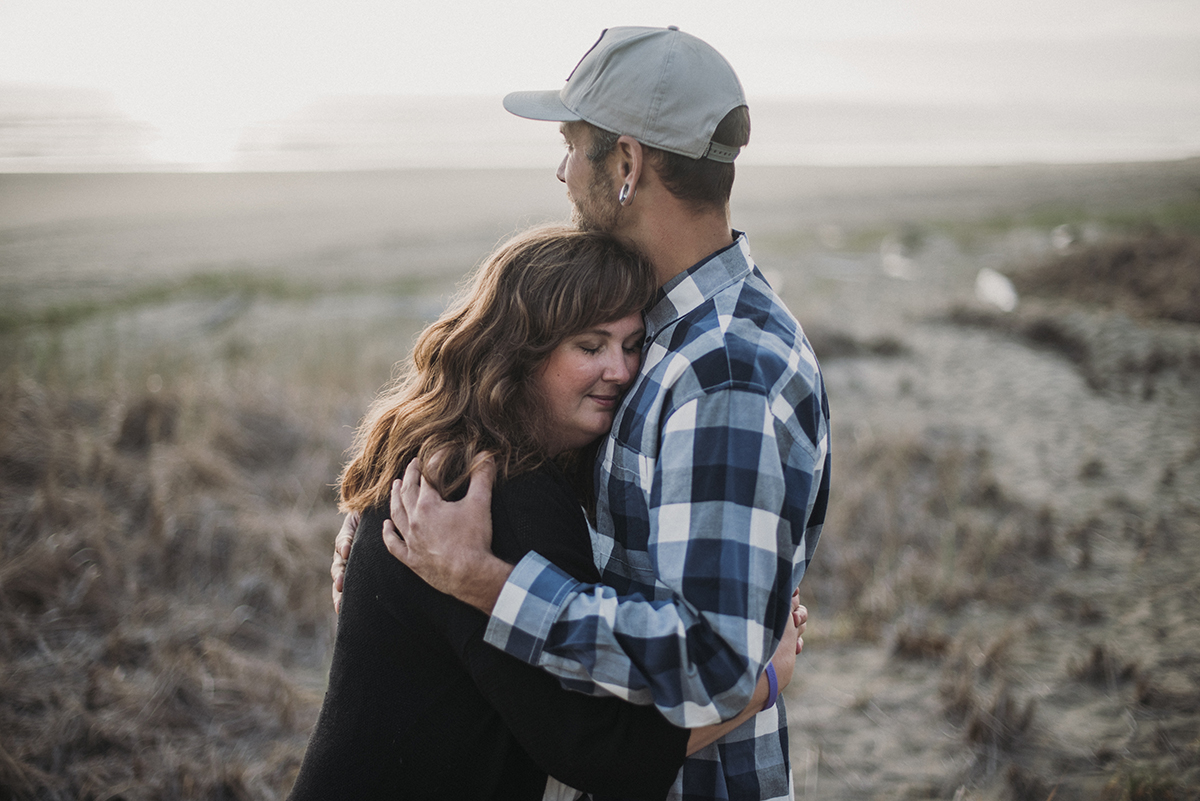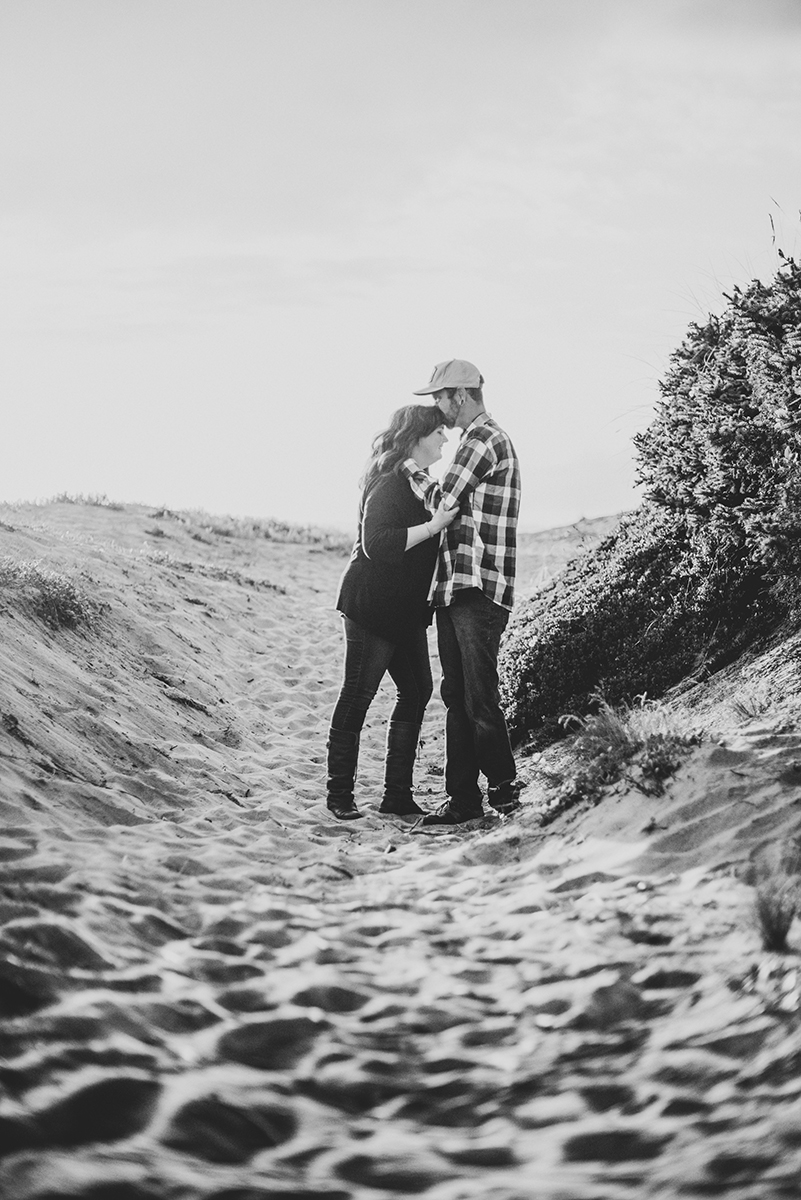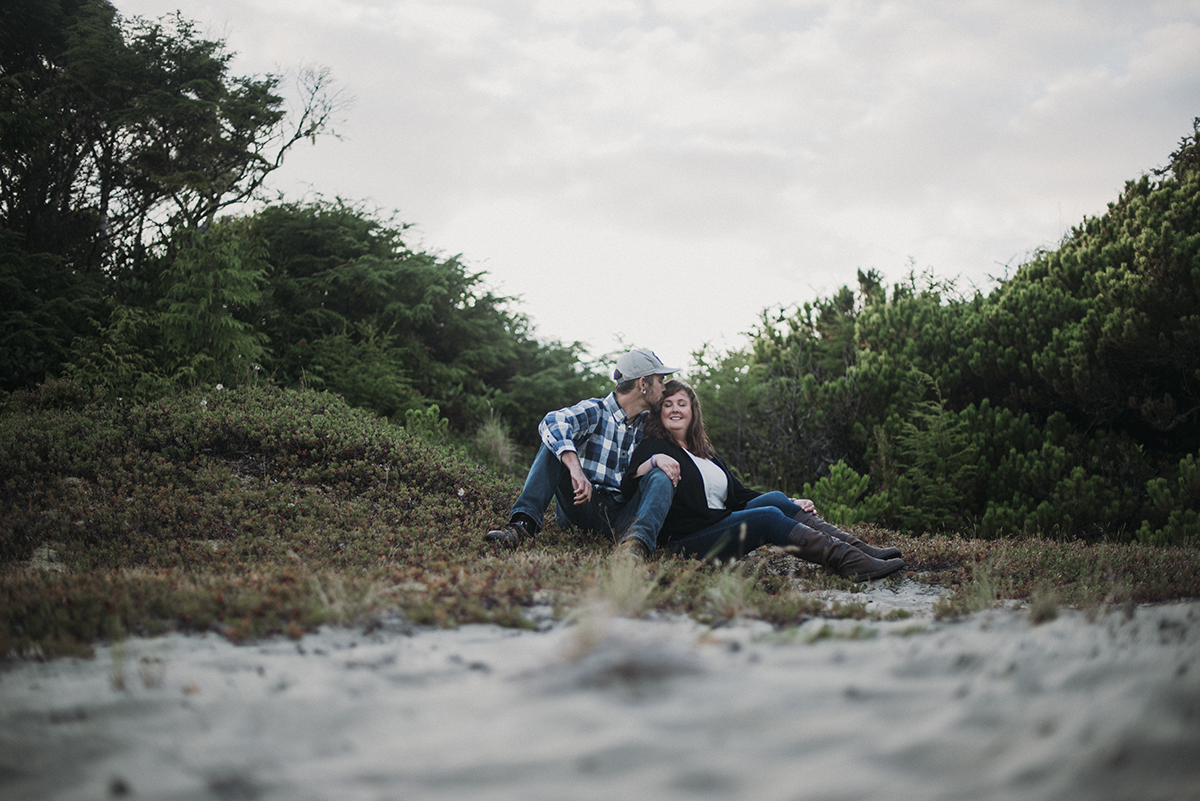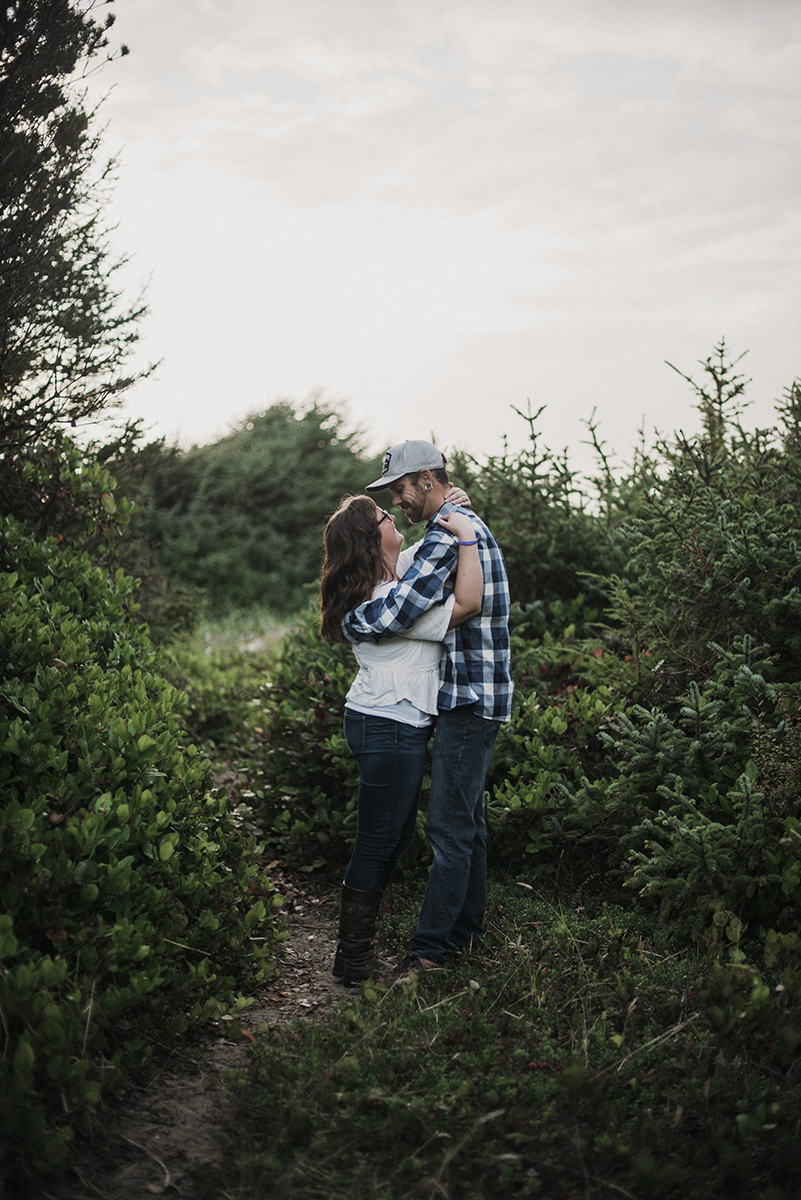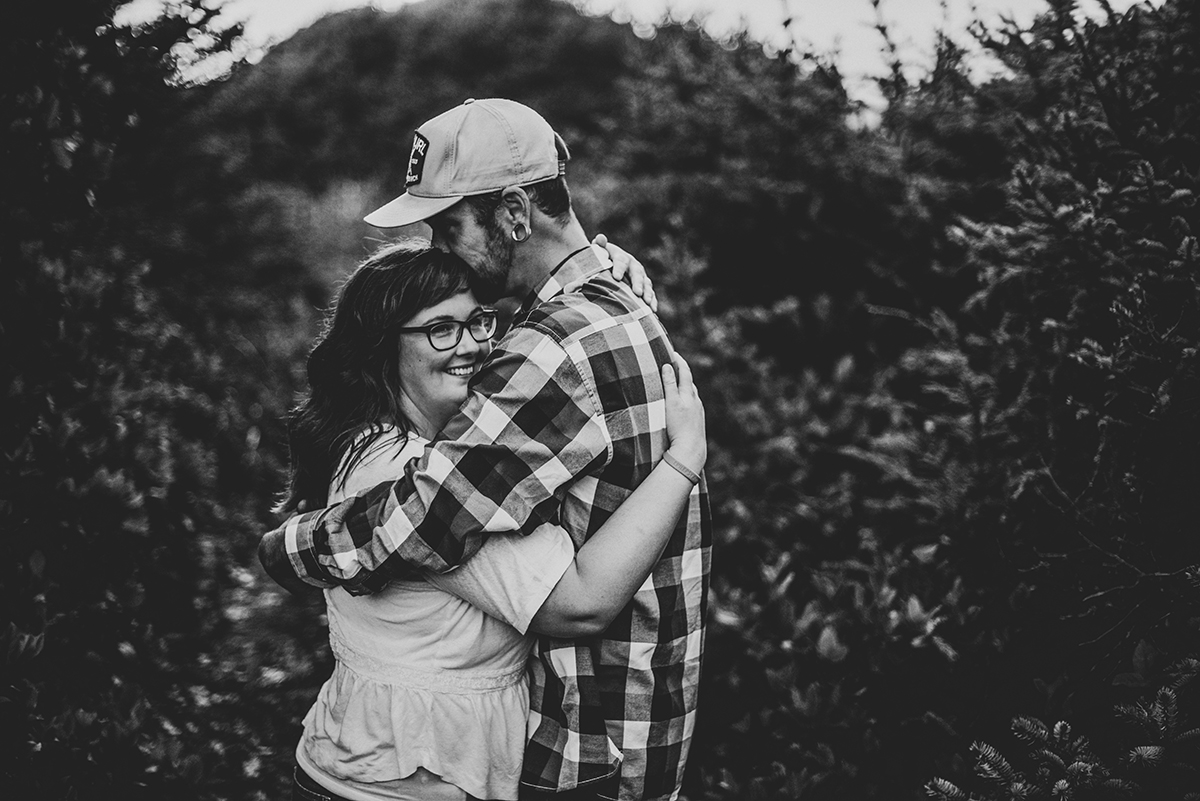 Summer was still in the air. We hit the sand dunes, wandered through the salal.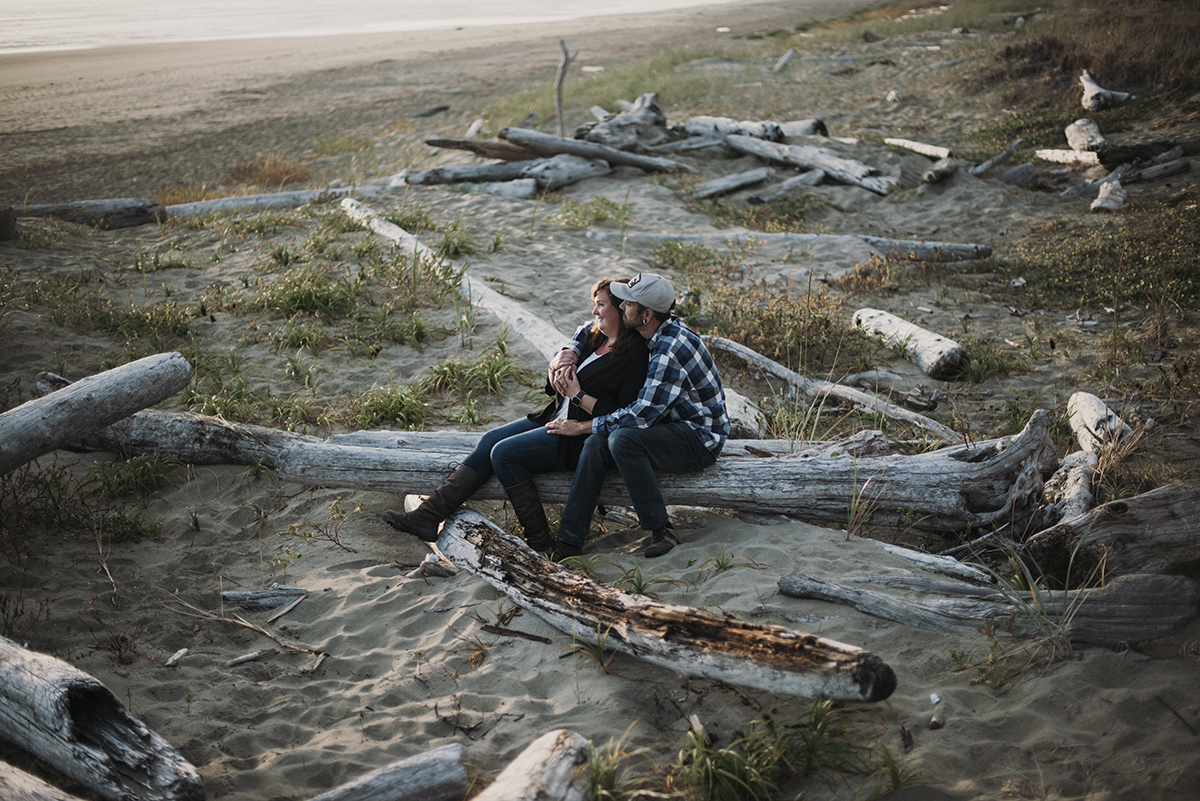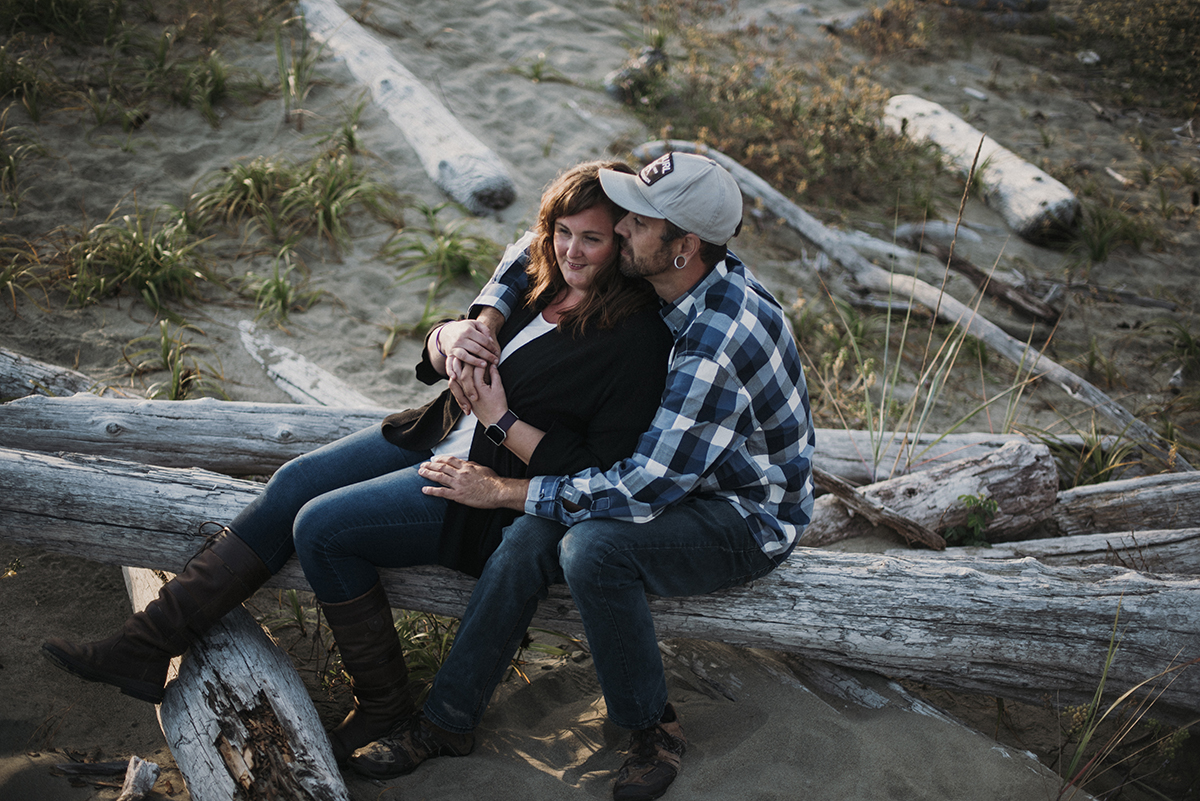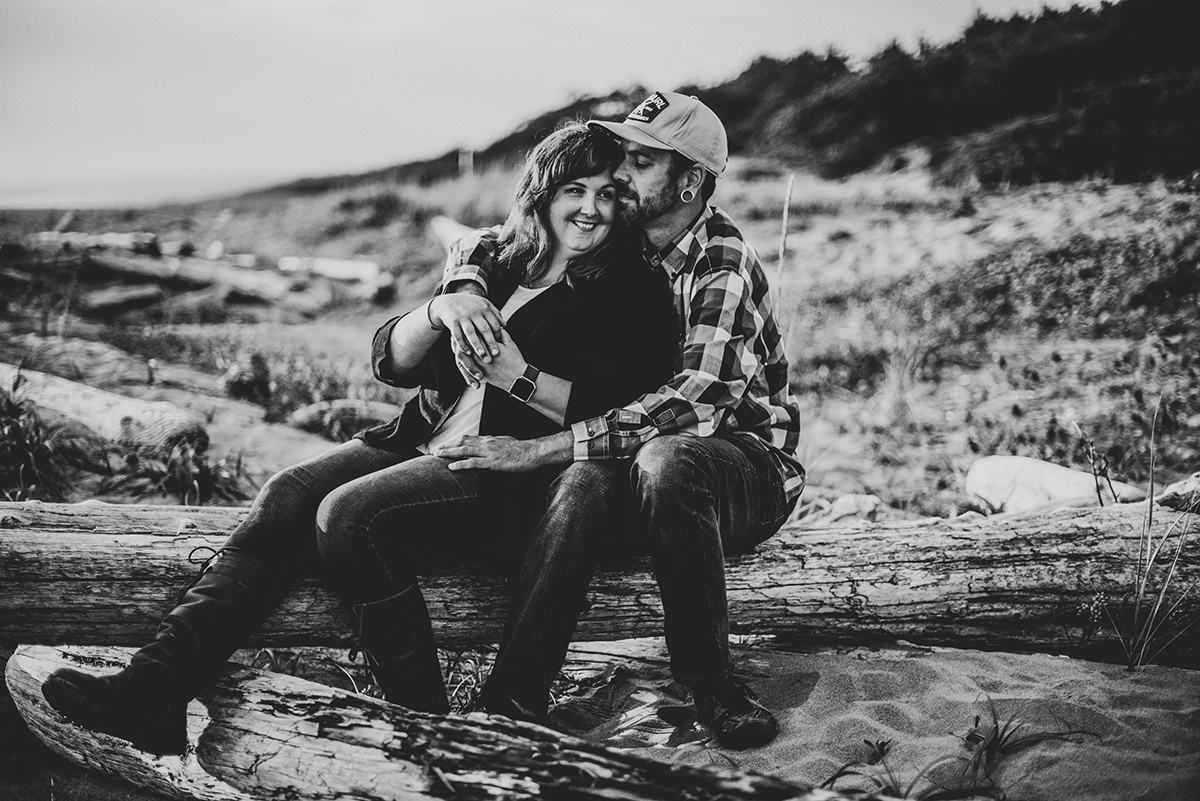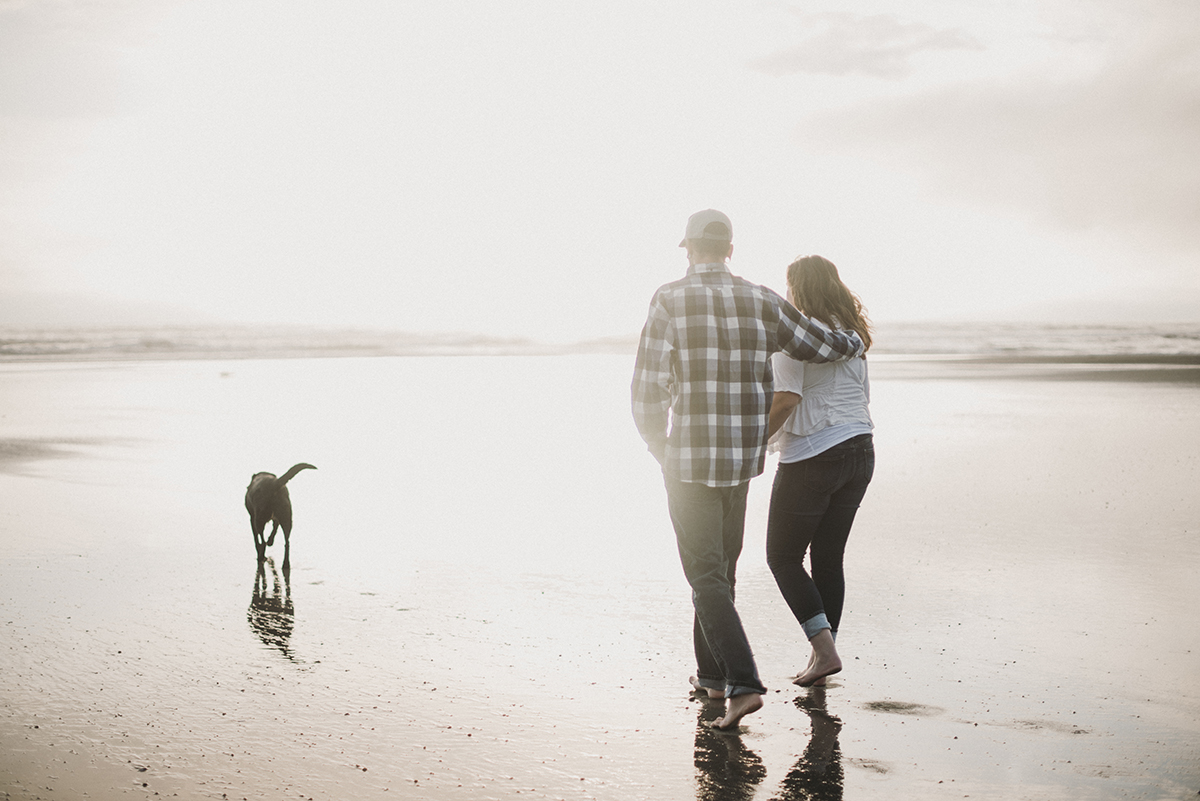 There's something so invigorating about the breeze coming off of the ocean.
I see it in children all the time – the urge to GO IN is irresistible to every 3-year-old and every dog. Grown-ups are better at resisting, but honestly, we can hardly help ourselves.
And sometimes we can't.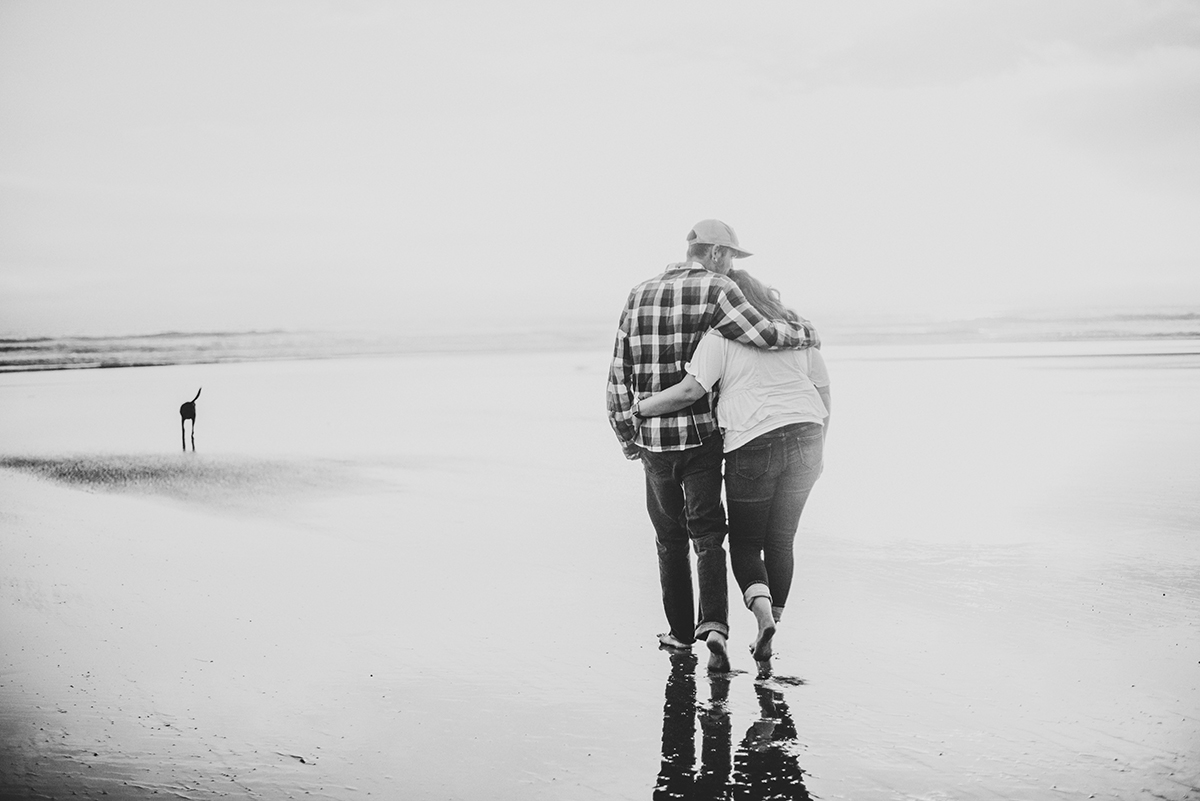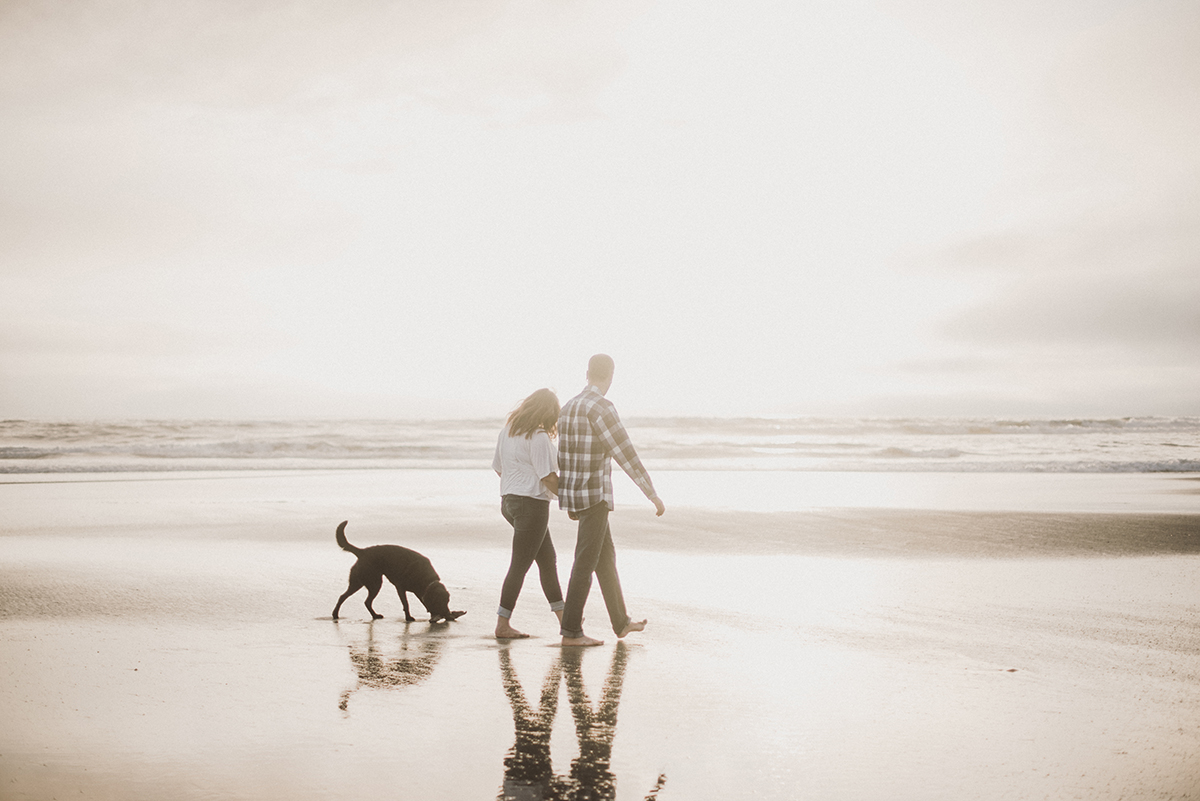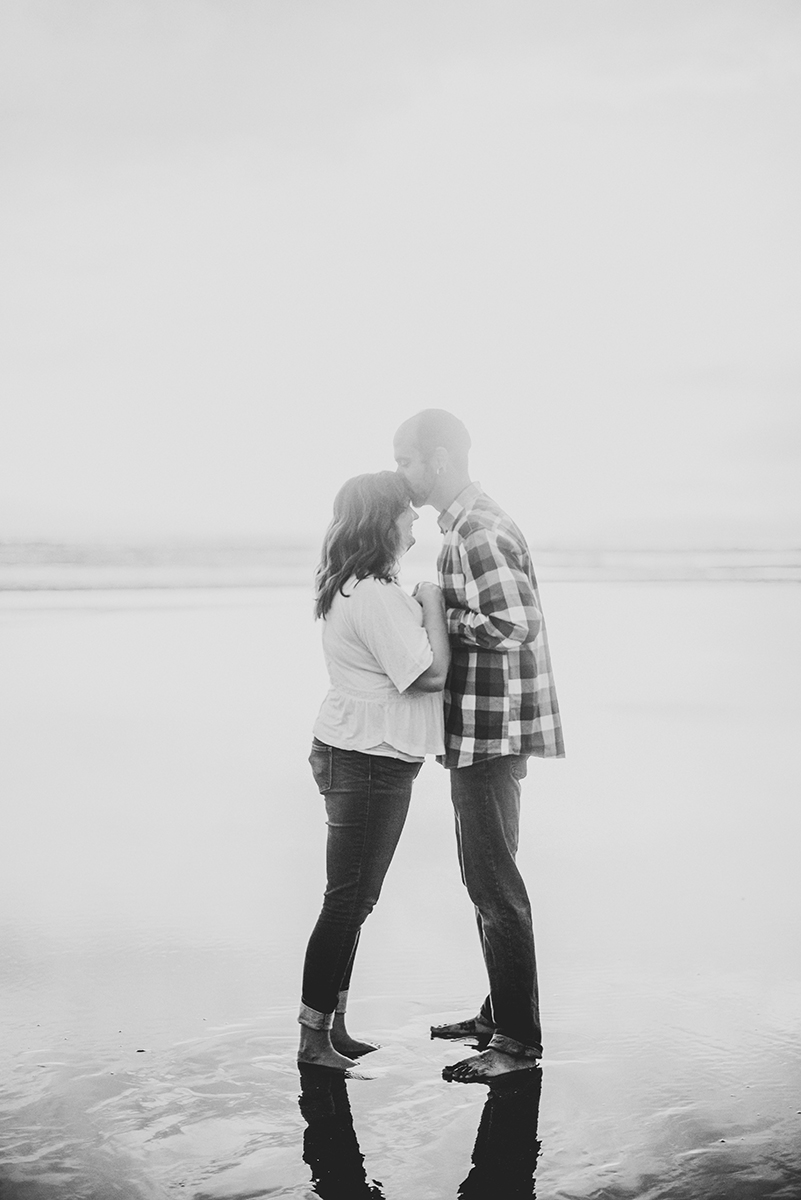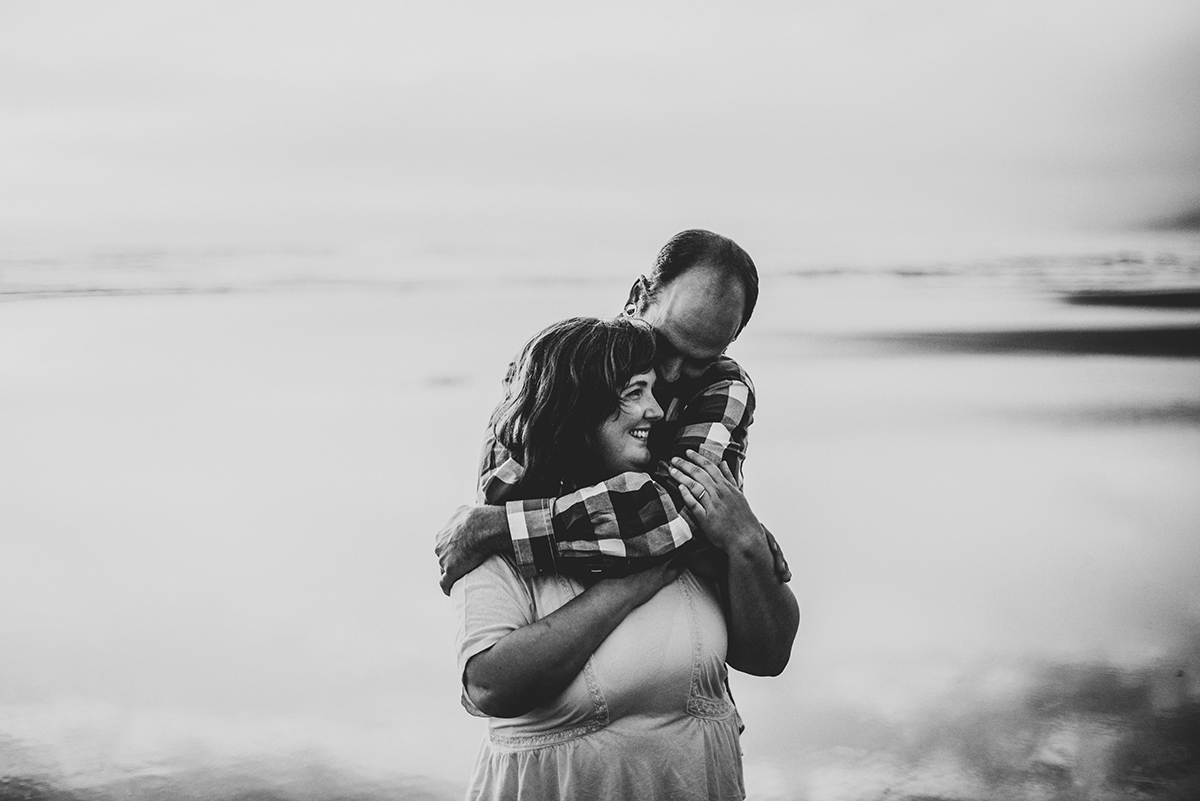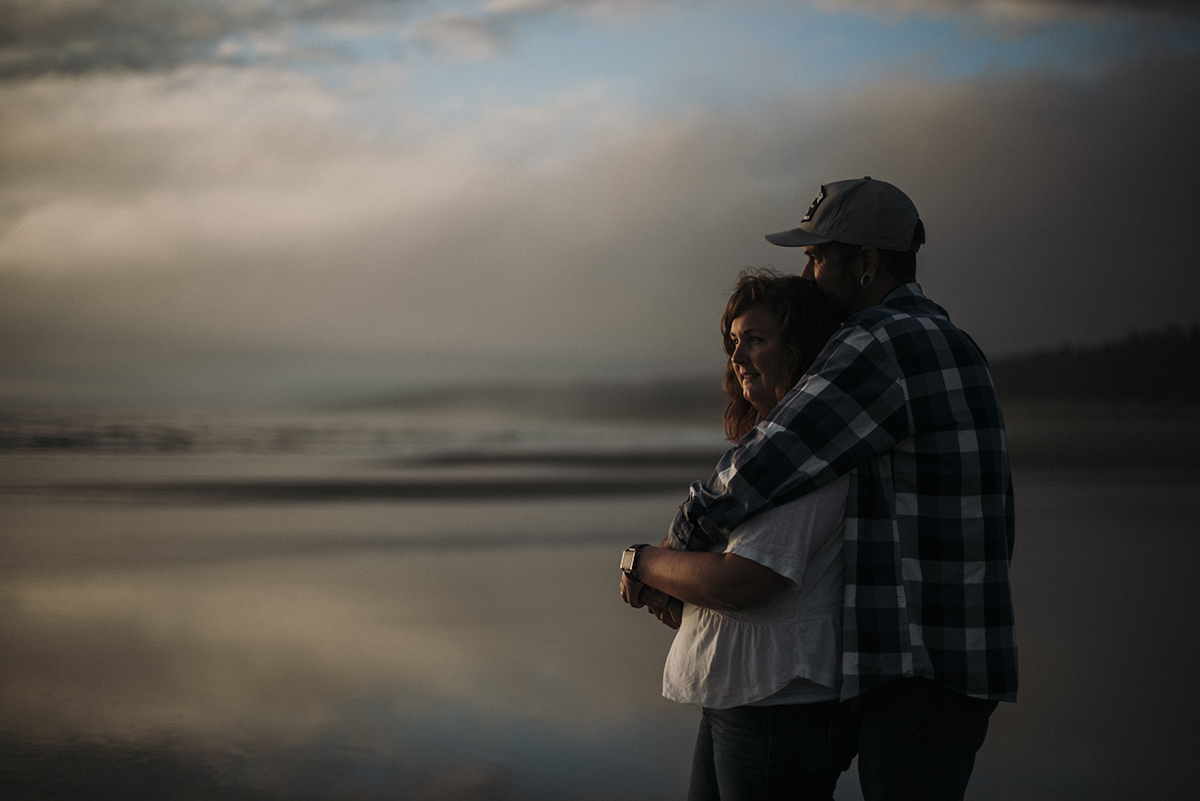 When the sun begins to sink in the sky, it gets a bit chilly, but no one every notices that because we're all so busy staring at that gorgeous sunset and wandering barefoot into the Pacific. This is the point in a photo shoot when we all – you, and me – abandon propriety and start getting wet. Usually I remember to bring flip-flops, but sometimes I don't and end up driving home barefoot (because sticking your sandy feet back into socks, and then Blundstones is just a waste of time.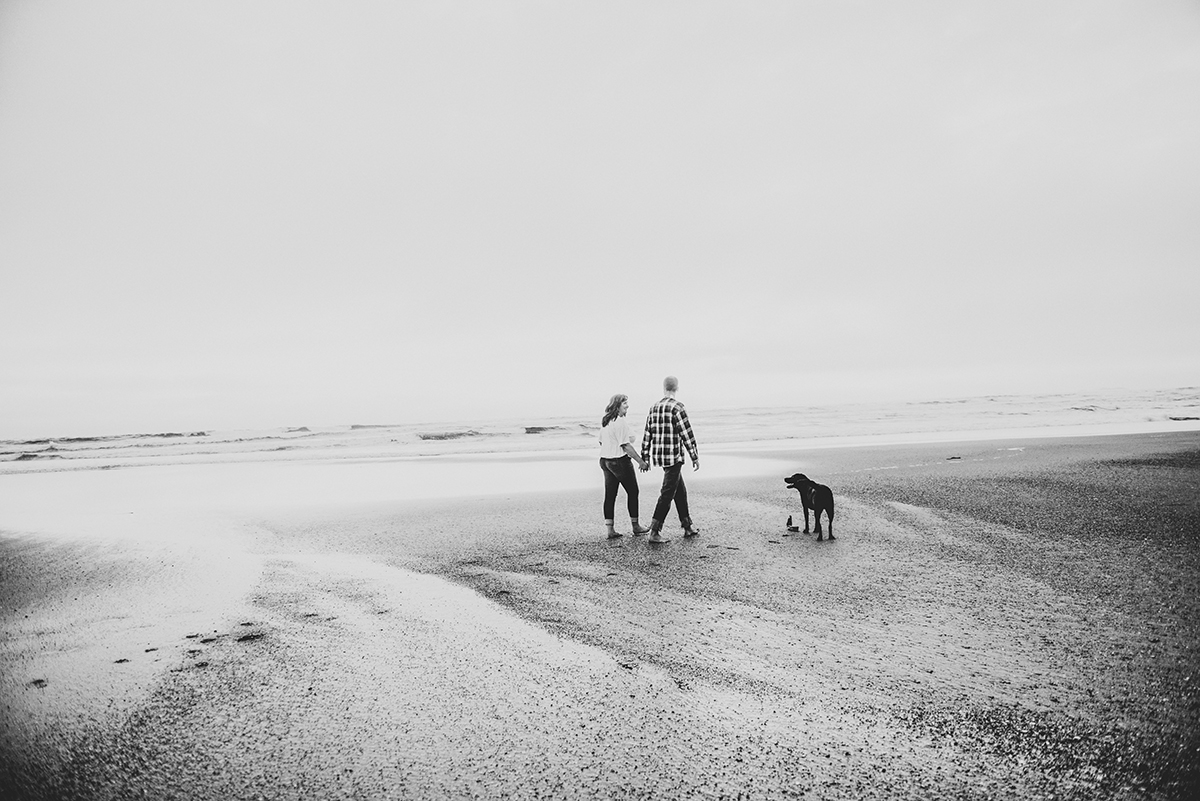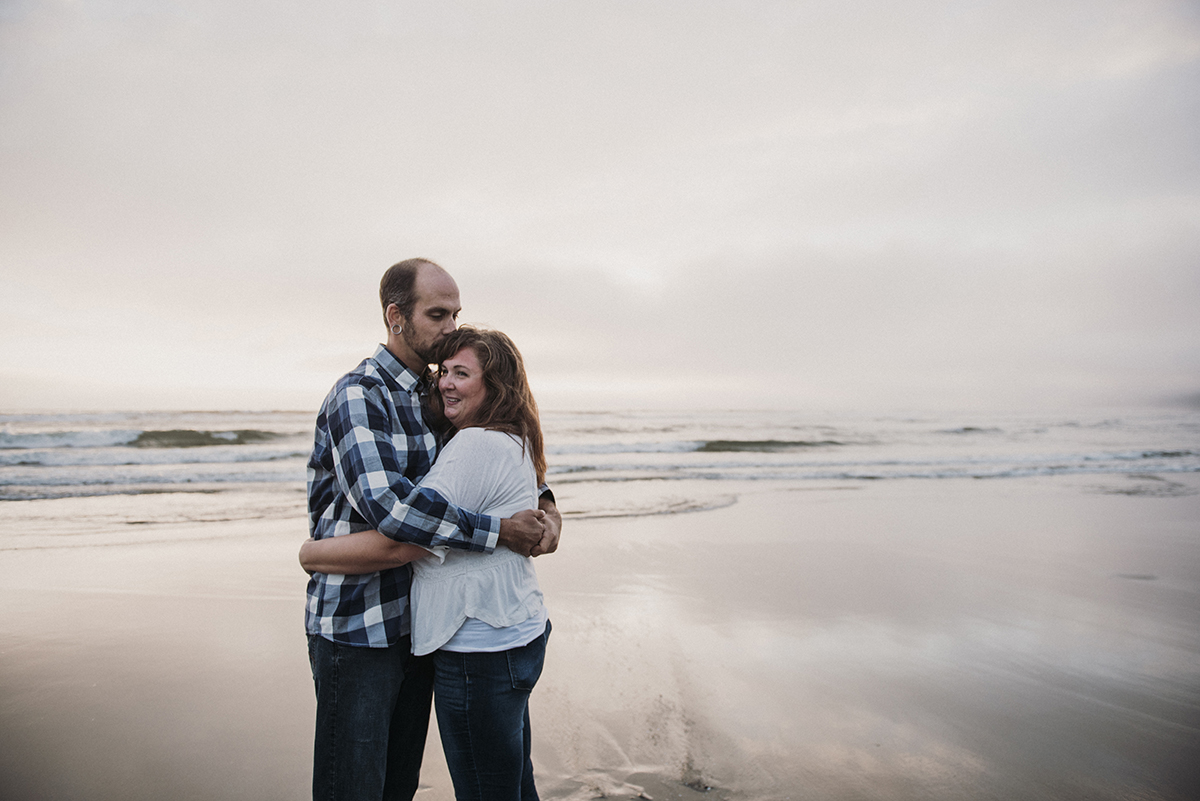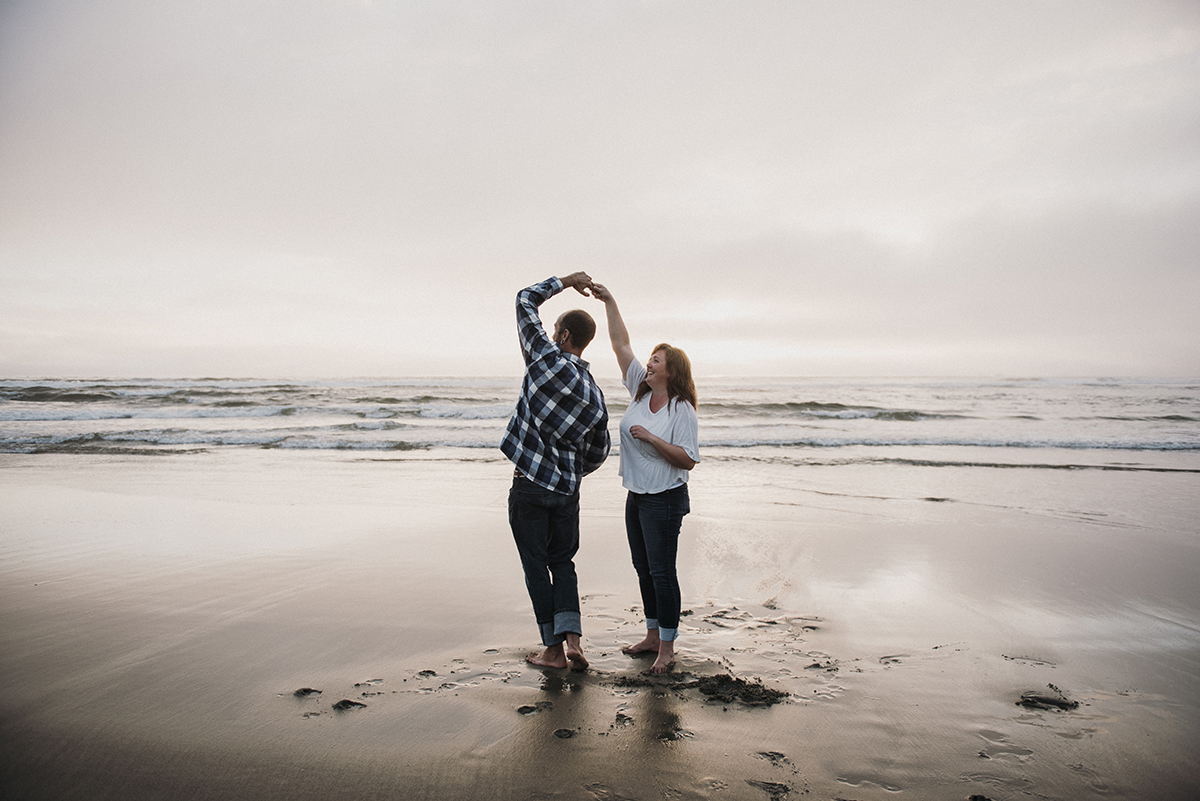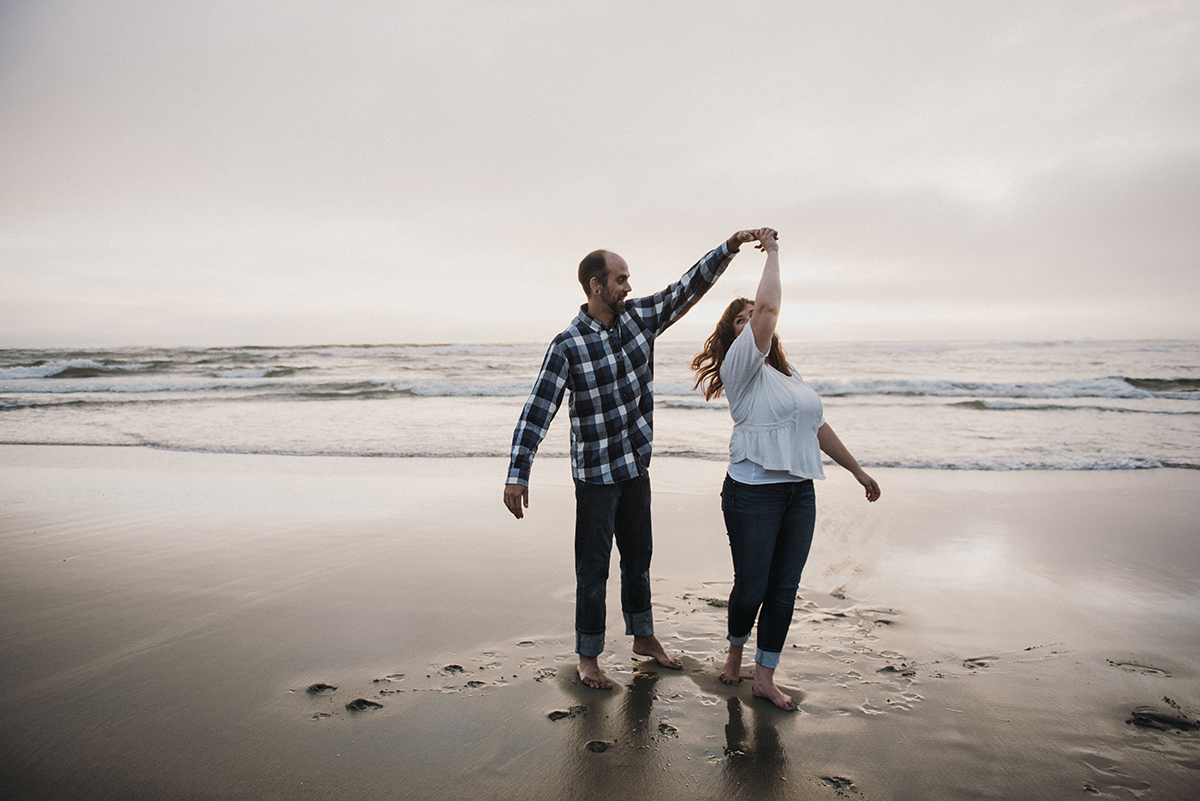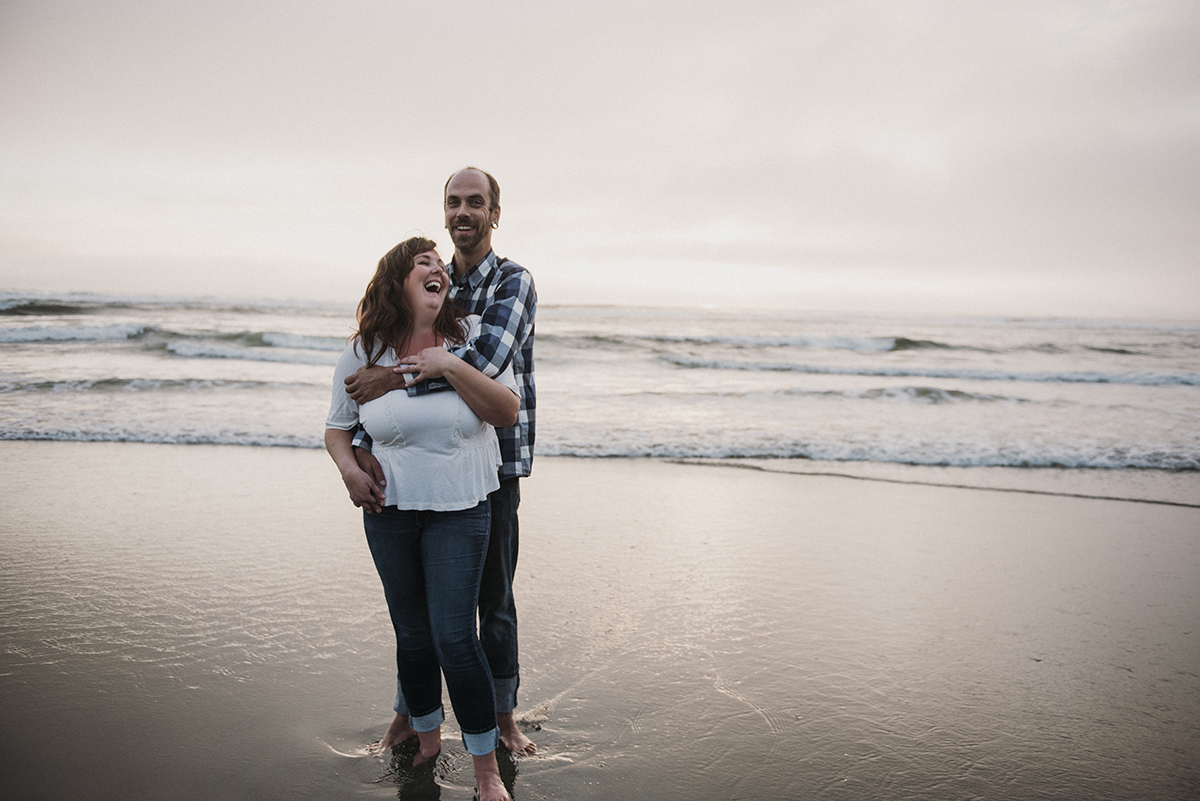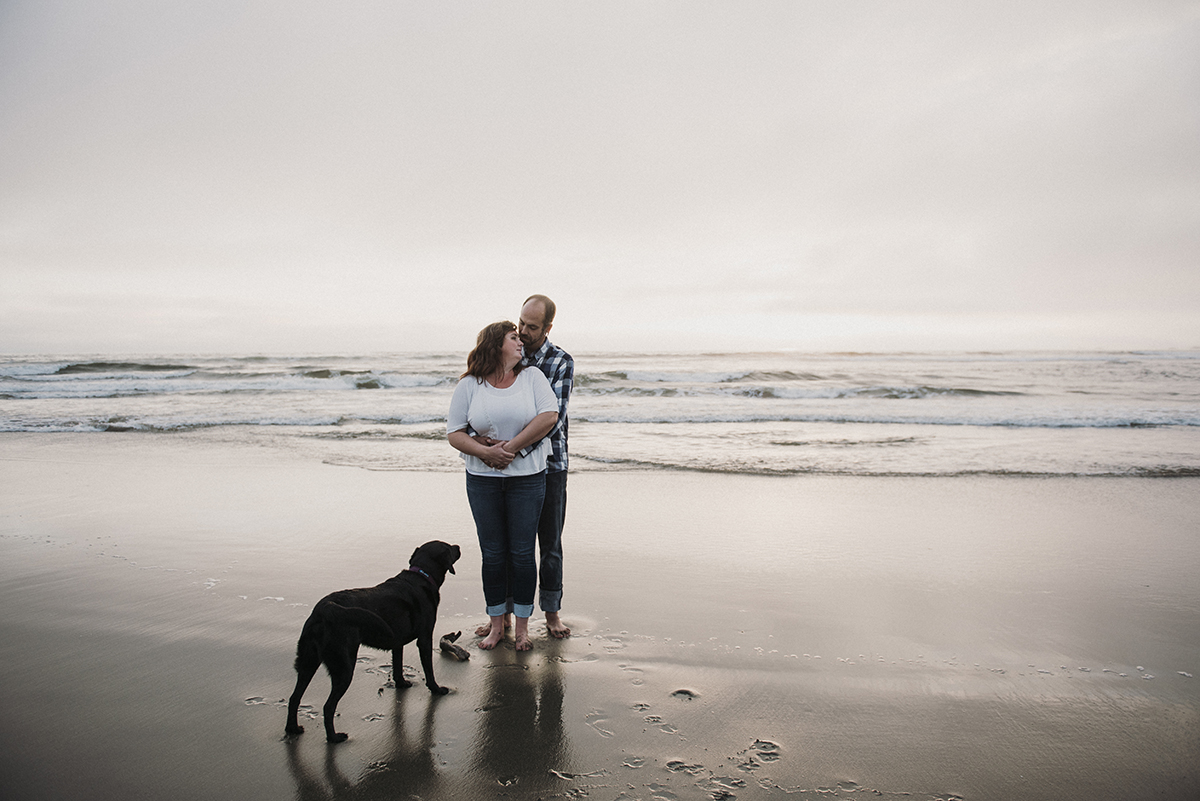 Favourite person – favourite place.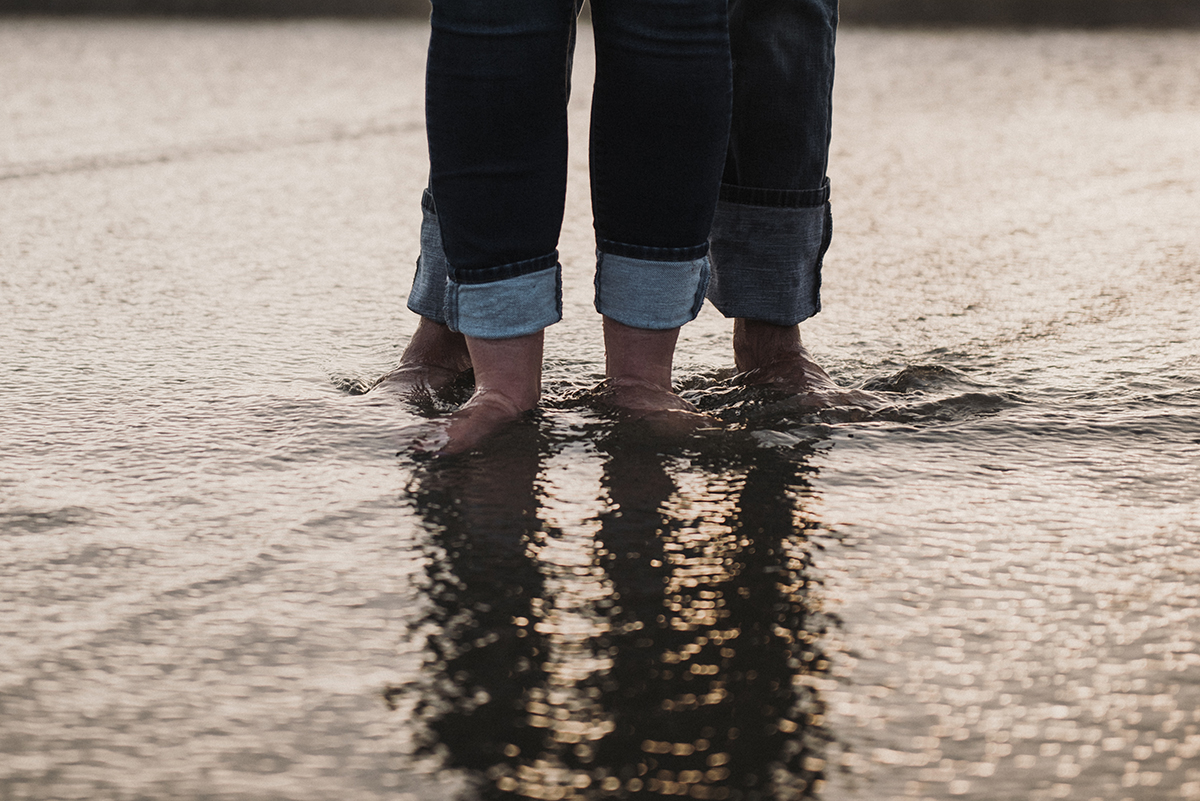 ---
---
You might also like
---