And just like that, summer is over, has been for a few days now if you want to be technical about it. In September, I can't help but observe how quickly the days grow shorter: The sun will set at 7:13pm tonight (while I shoot something really special – you'll have to wait for that though) but before you know it, we'll all be walking home from school in the dark. We had a few wet and blustery days last week to remind us that storm season is just around the corner.
This July, on a day that was nothing like today, I met Josh, Nancy and their sweet boy Hunter for a foggy family photo shoot. I am all about the inclement west coast weather – it's part of why I moved here. Fog is likely my favourite. I love the mood it brings to photos, the depth it gives to our coastal environment.
I think Hunter liked it as well.
Nancy is a make–up artist and is new to Kelowna. Her talent was evident just by how on-point her own make-up was, even while camping on the wild west coast. If you or anyone you know is getting married in the Okanagan area, hook up with Nancy! Also, with me because I love an Okanagan wedding.
You can also find Nancy on Facebook and Instagram.
On this foggy morning, we took a walk down Florencia Bay for some joy and some play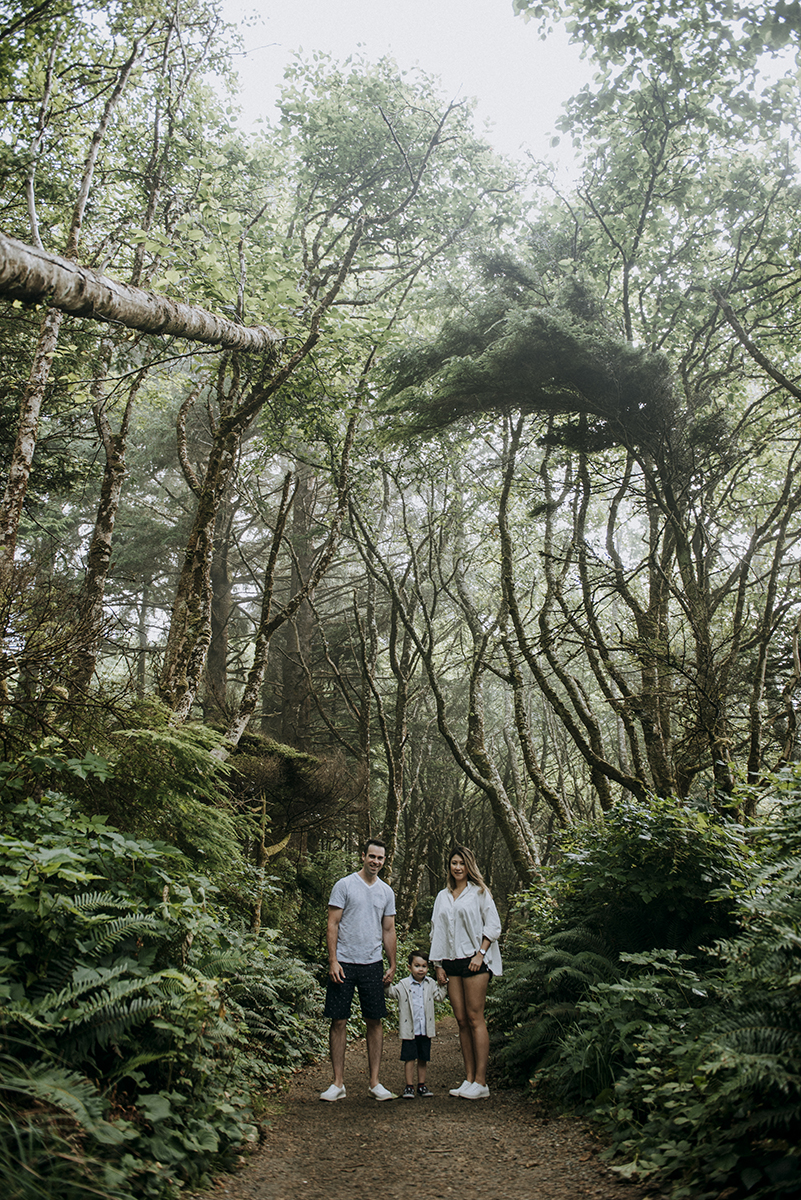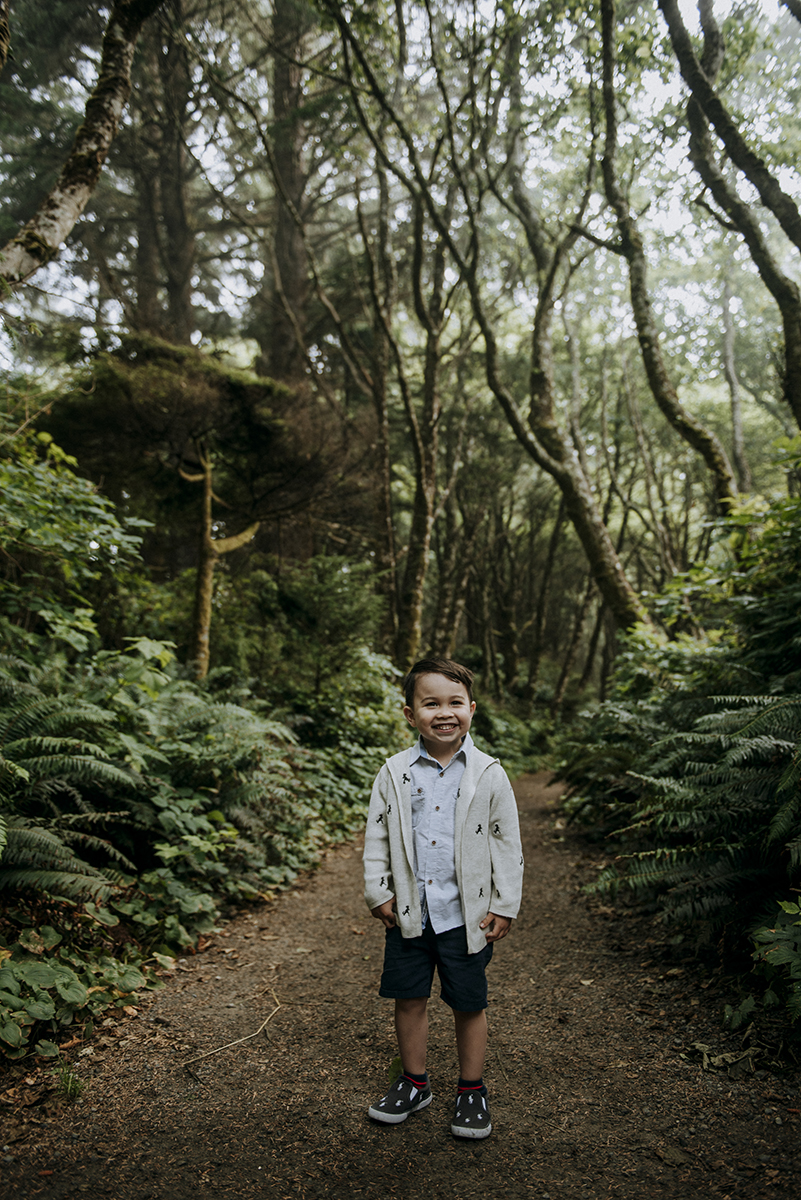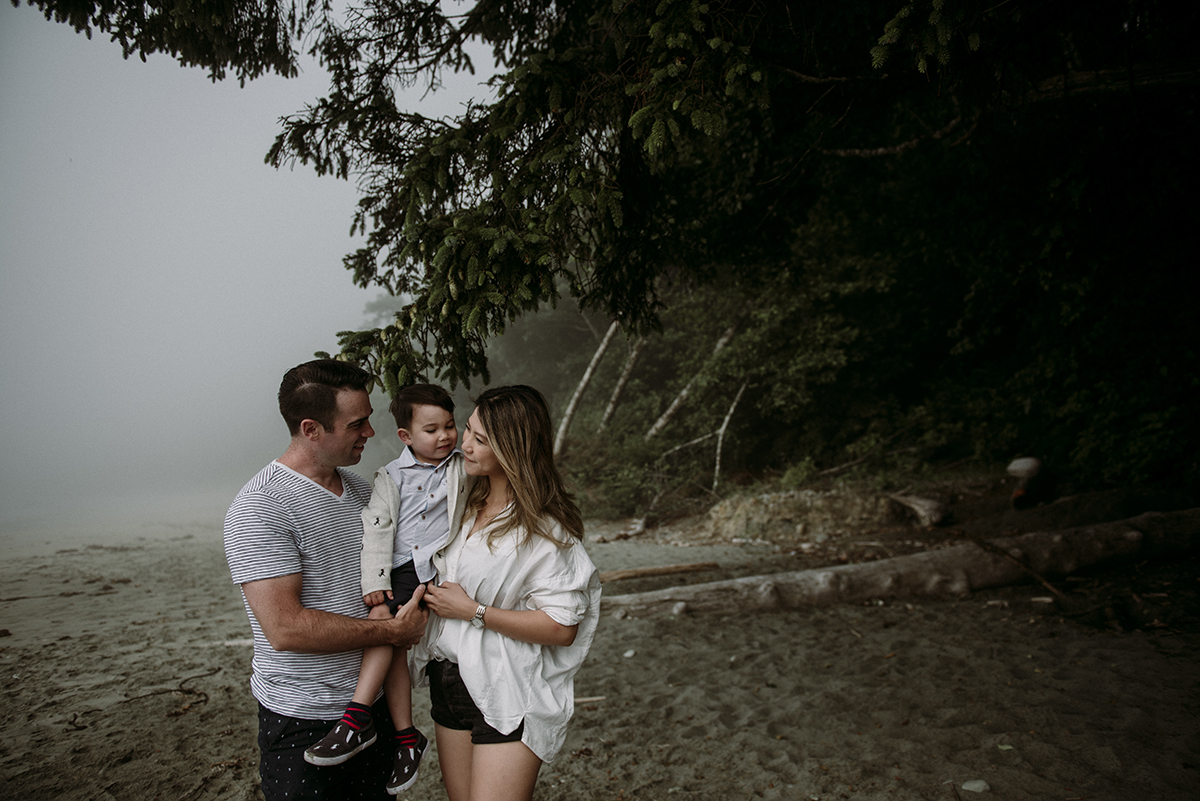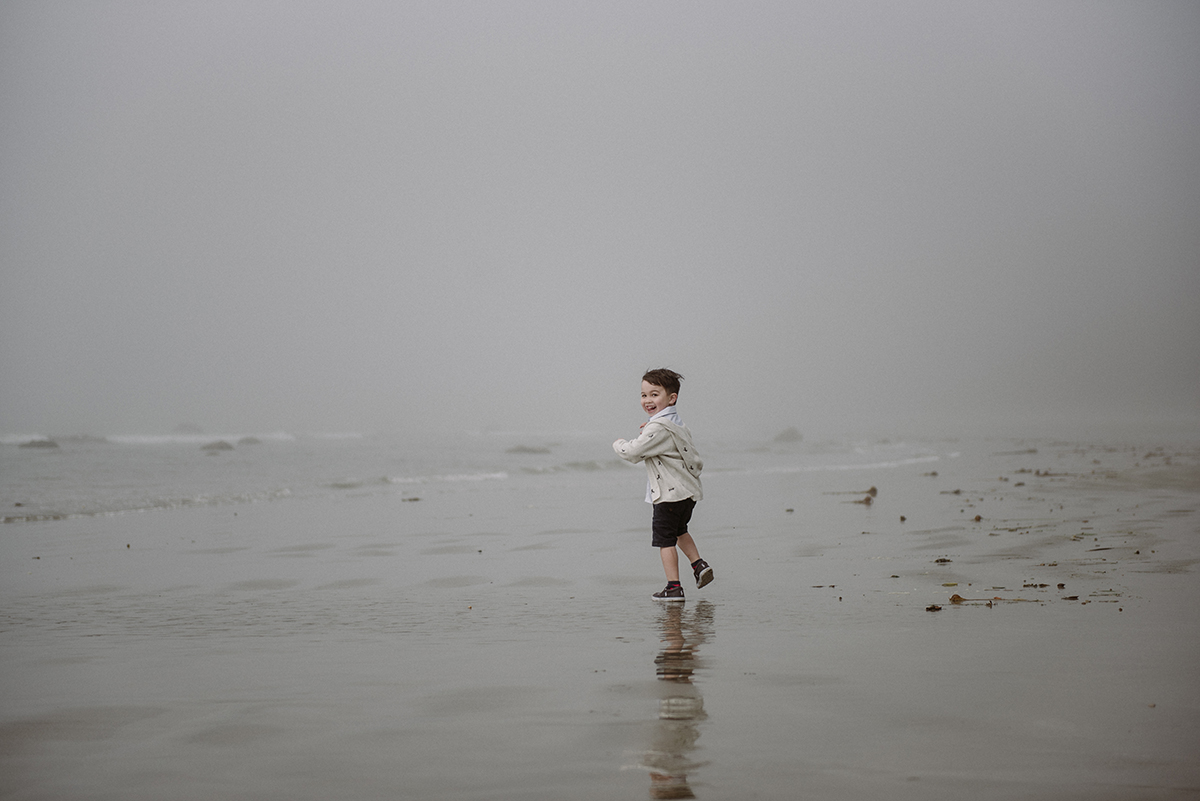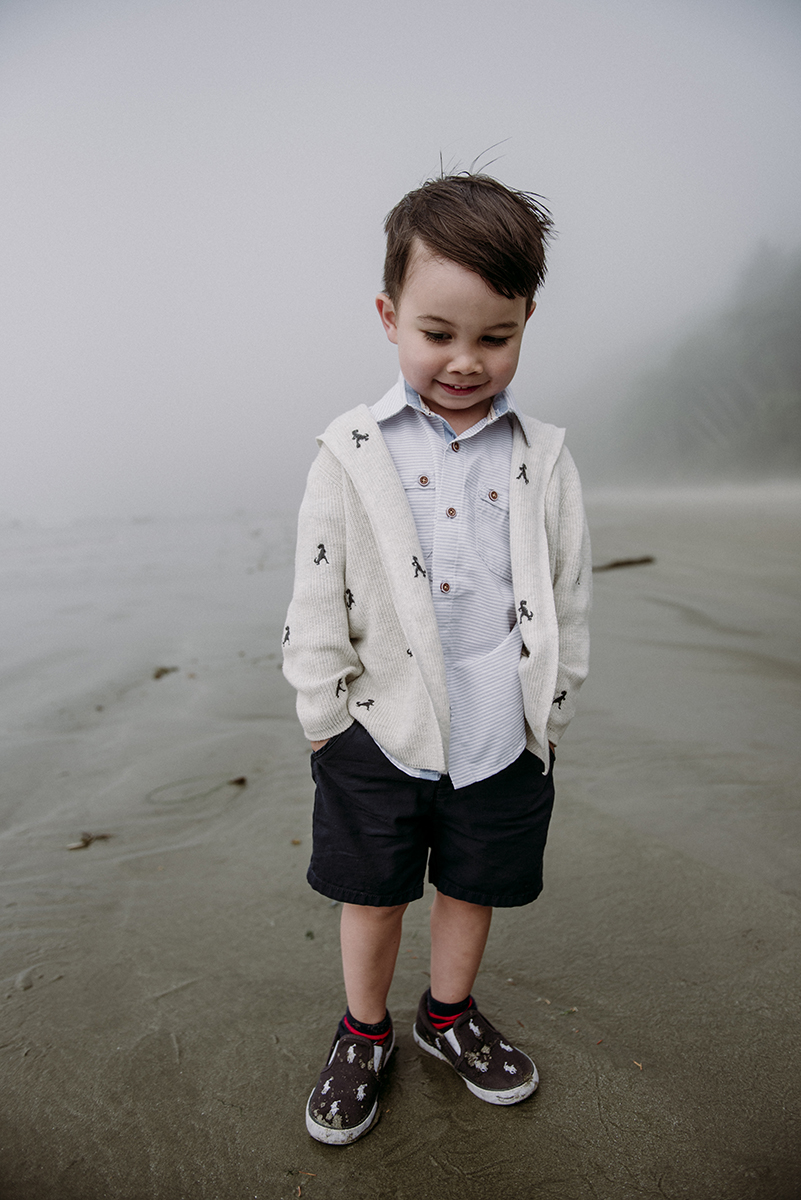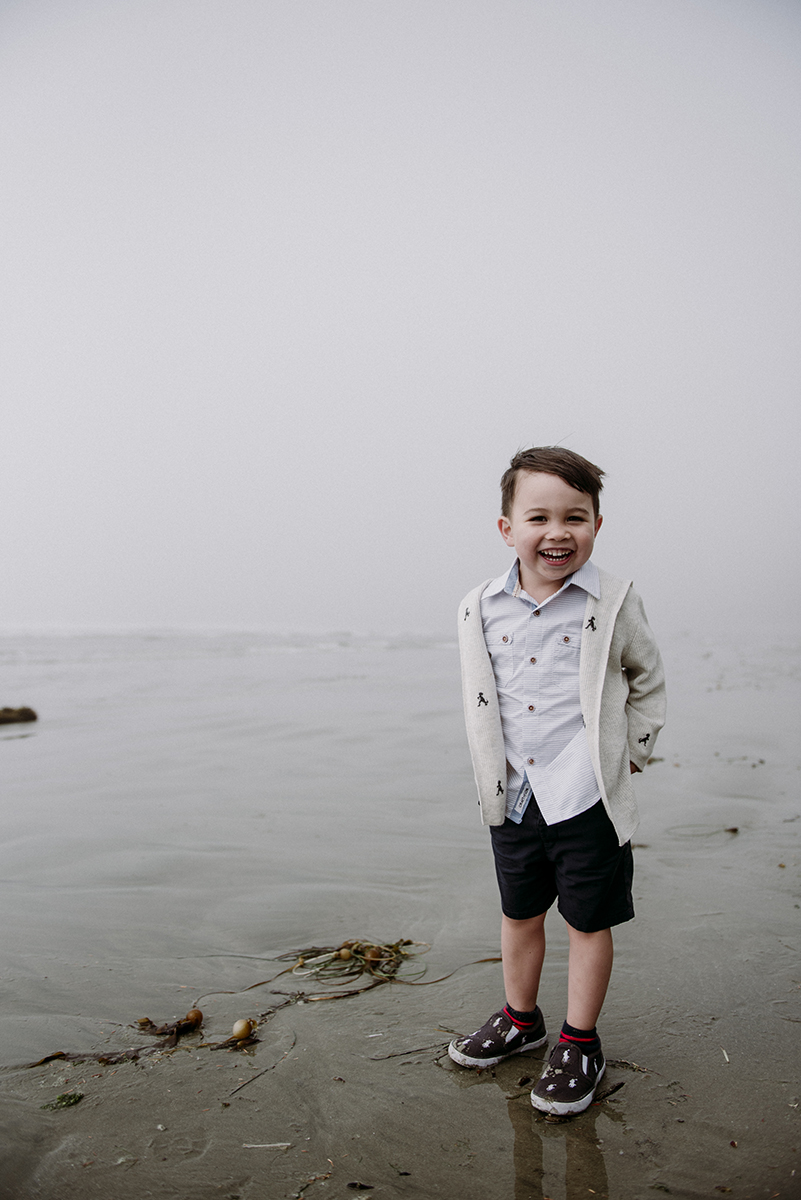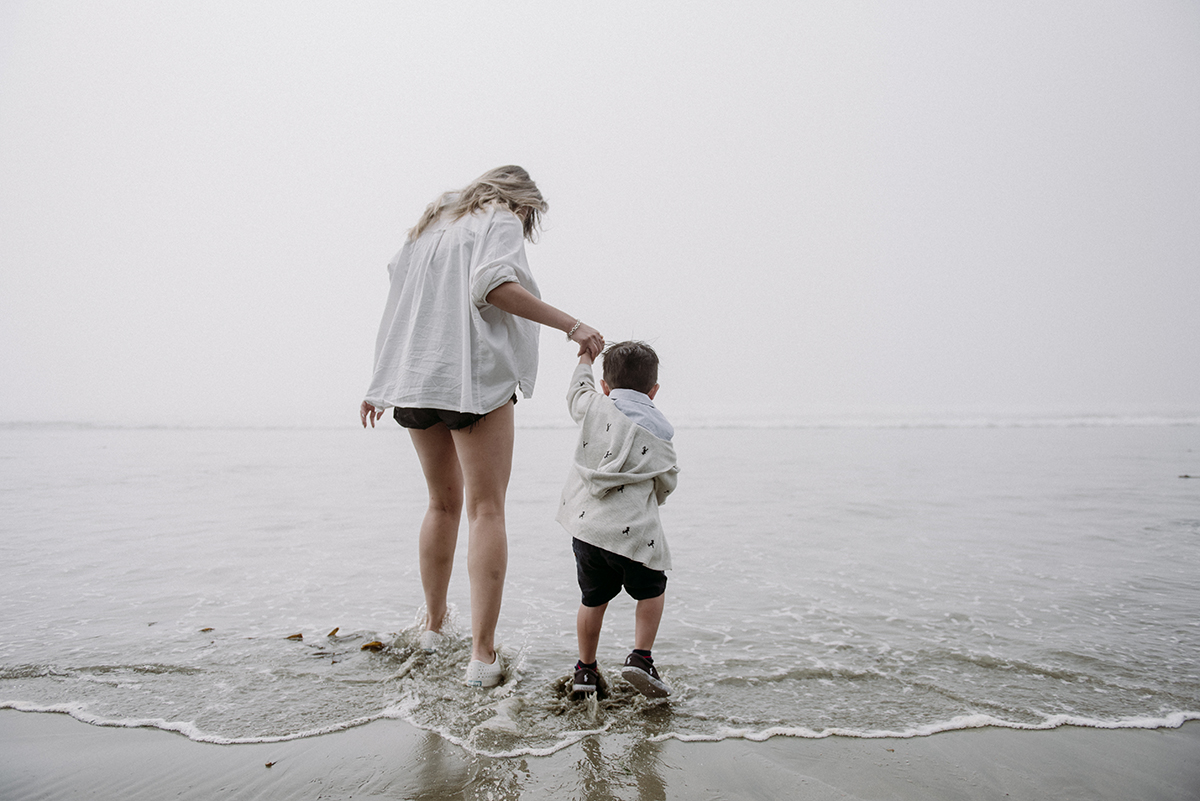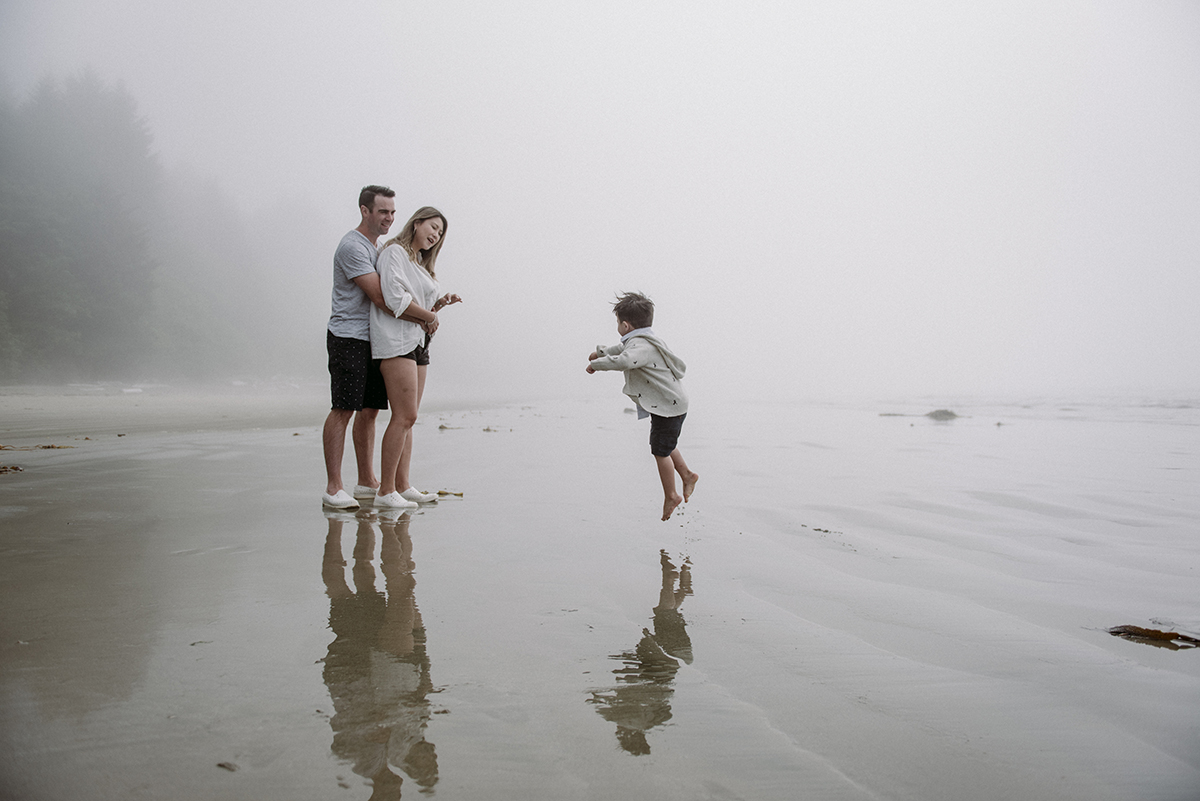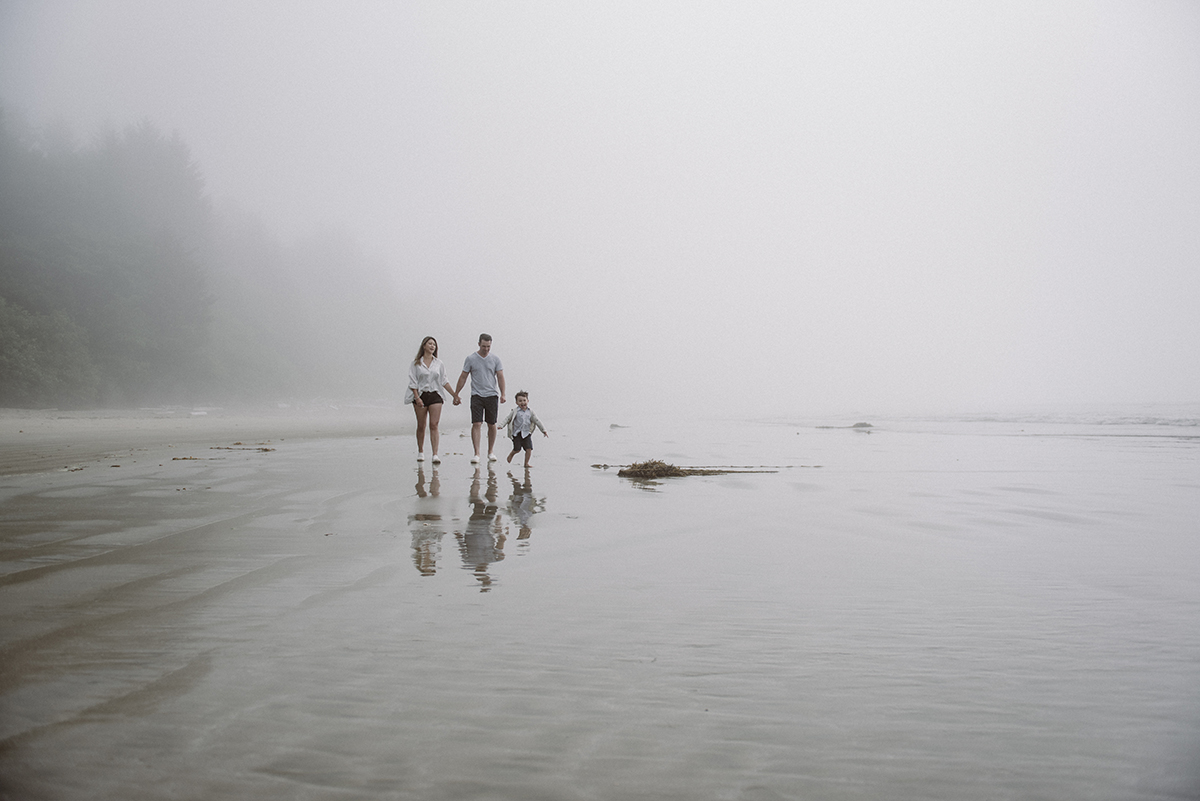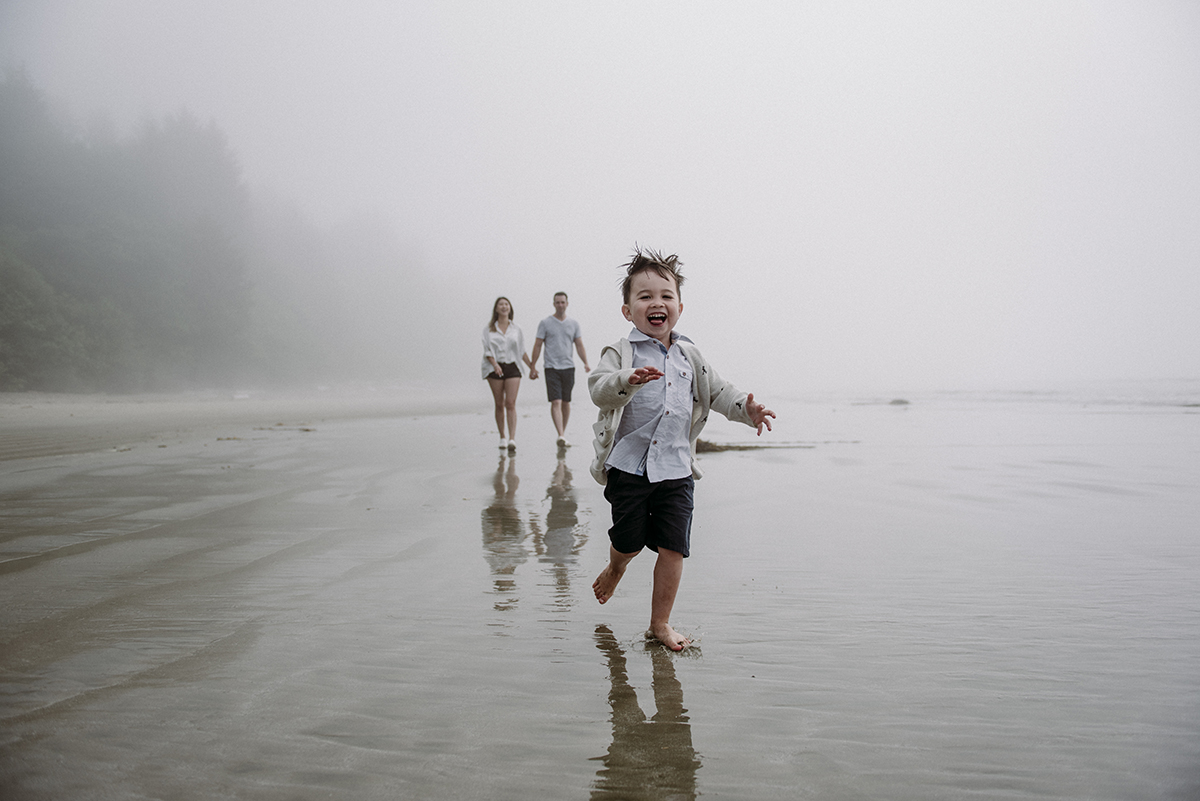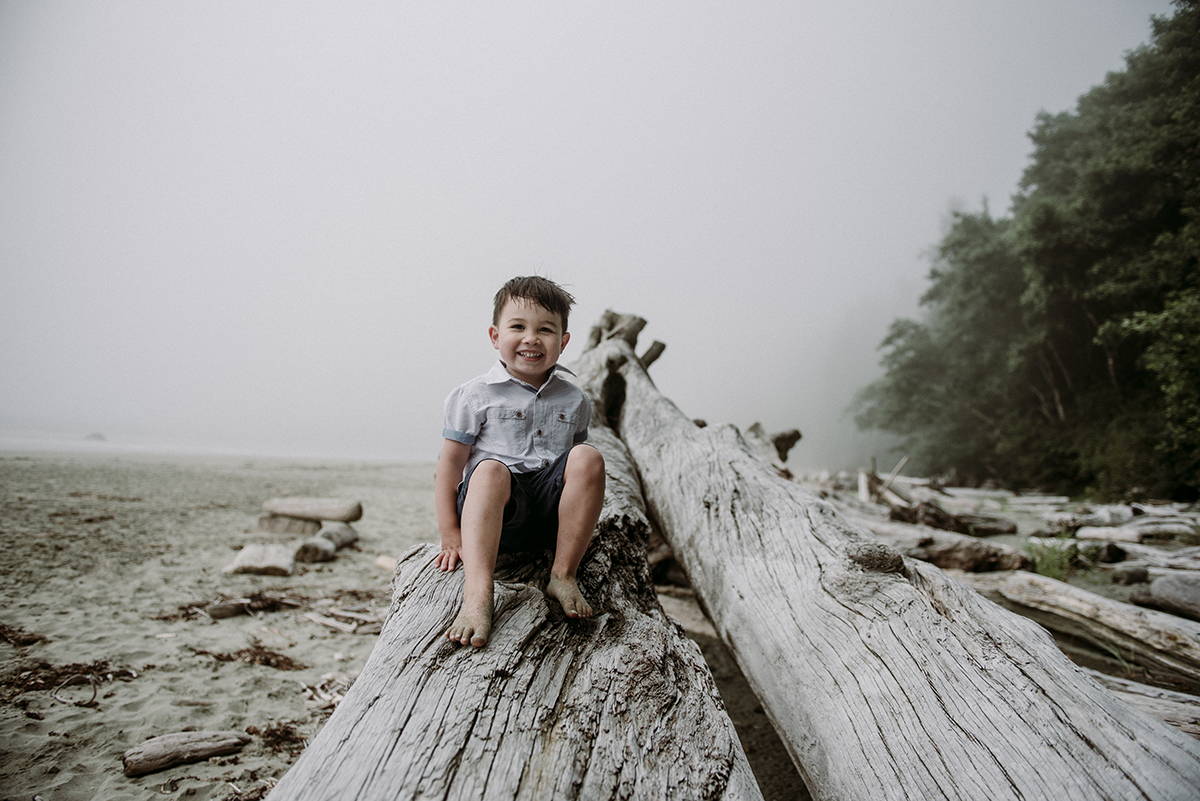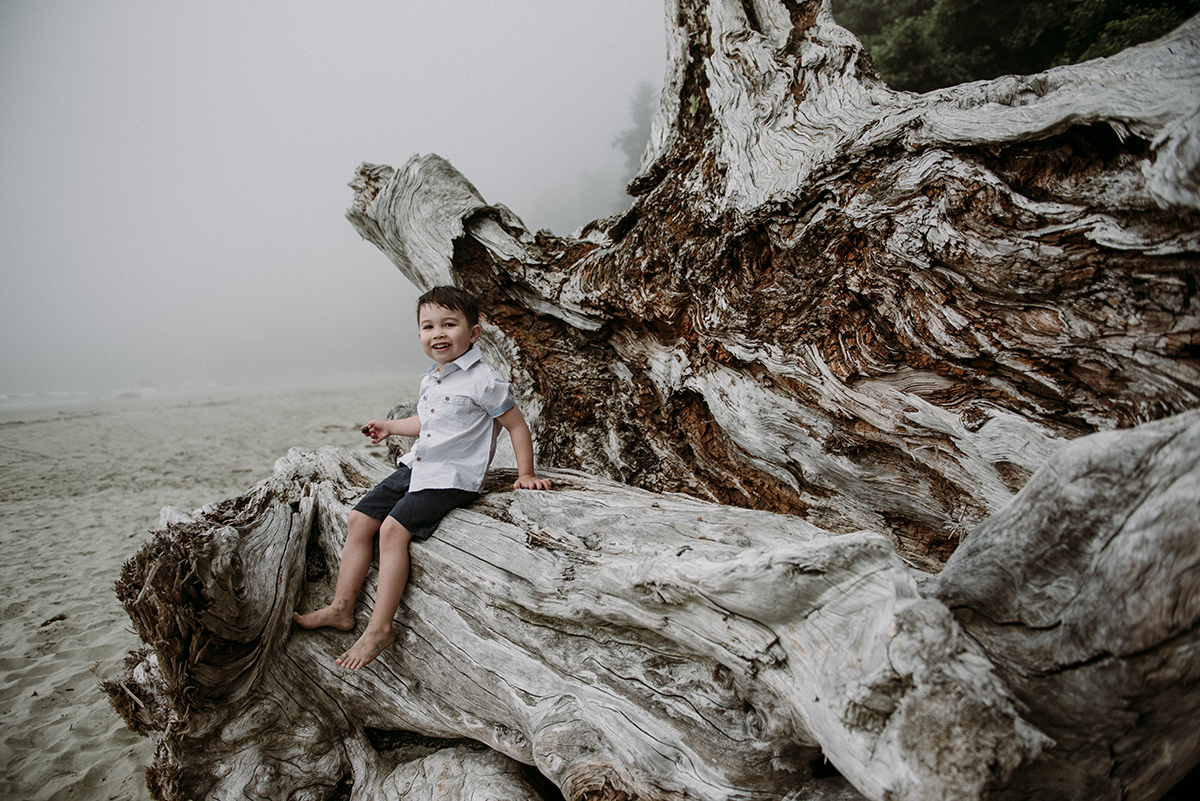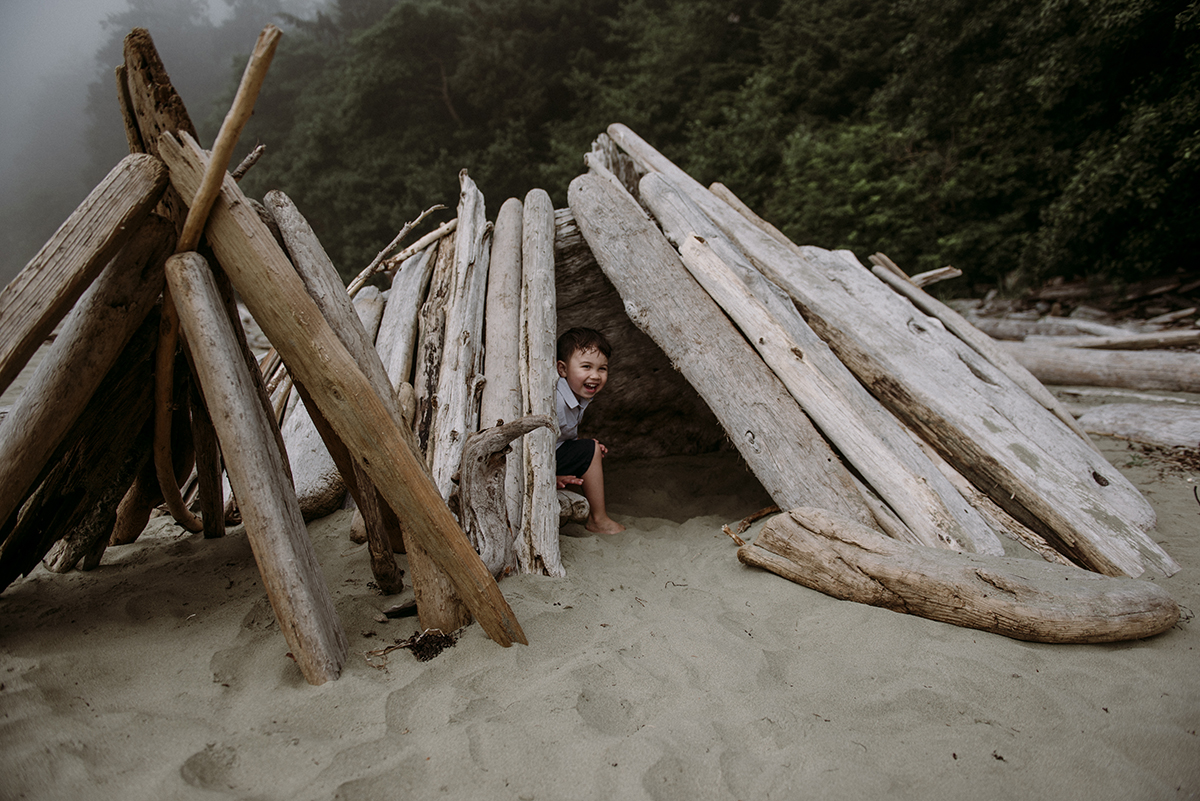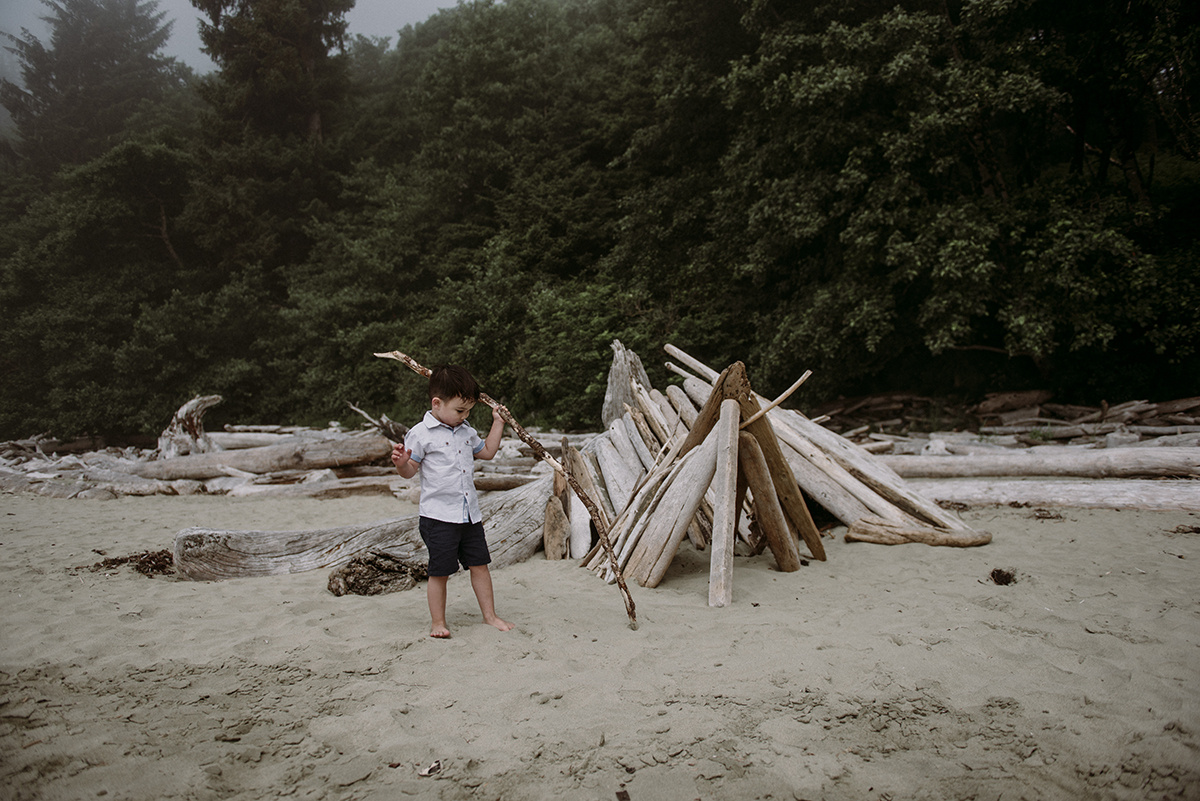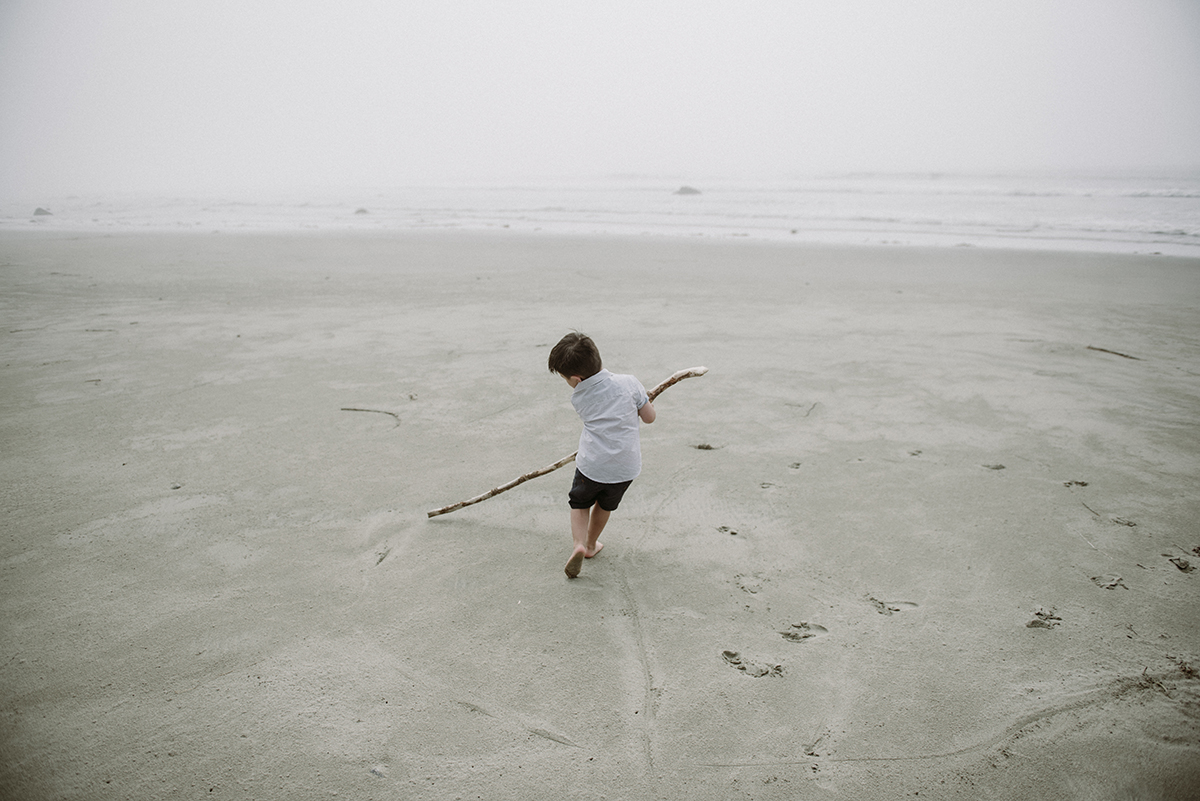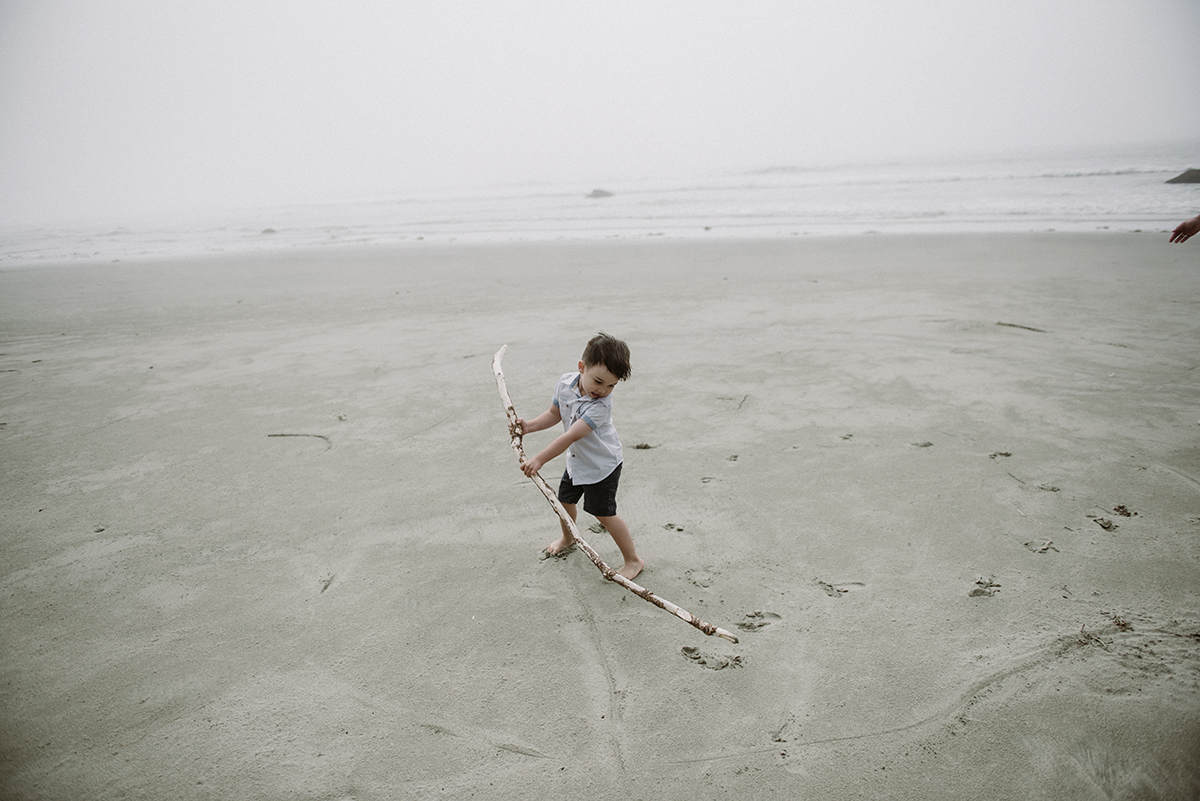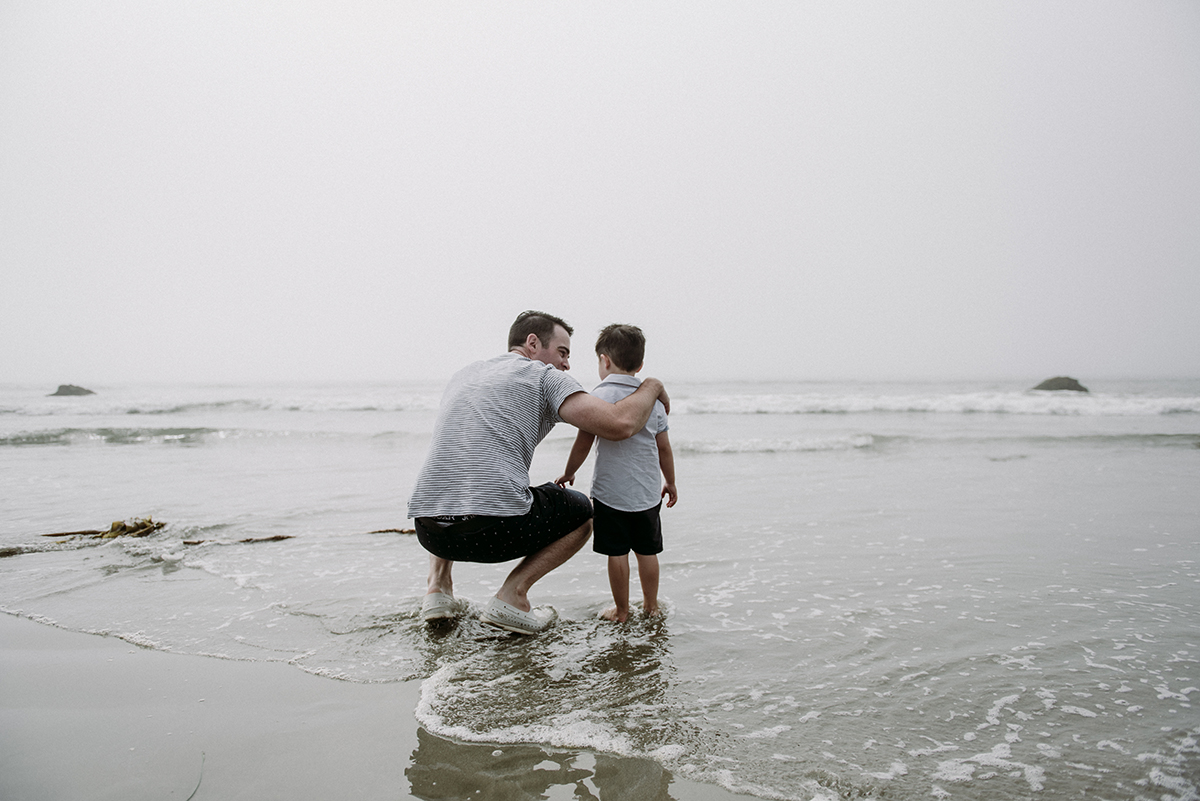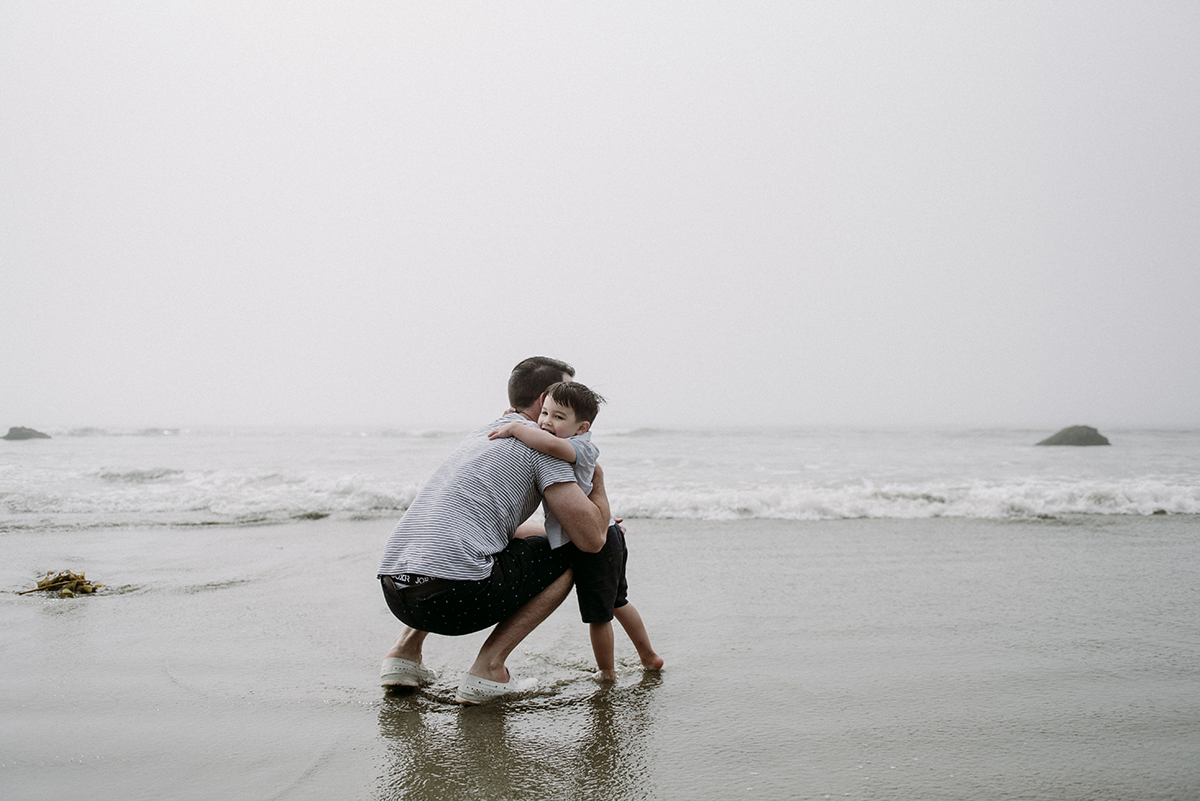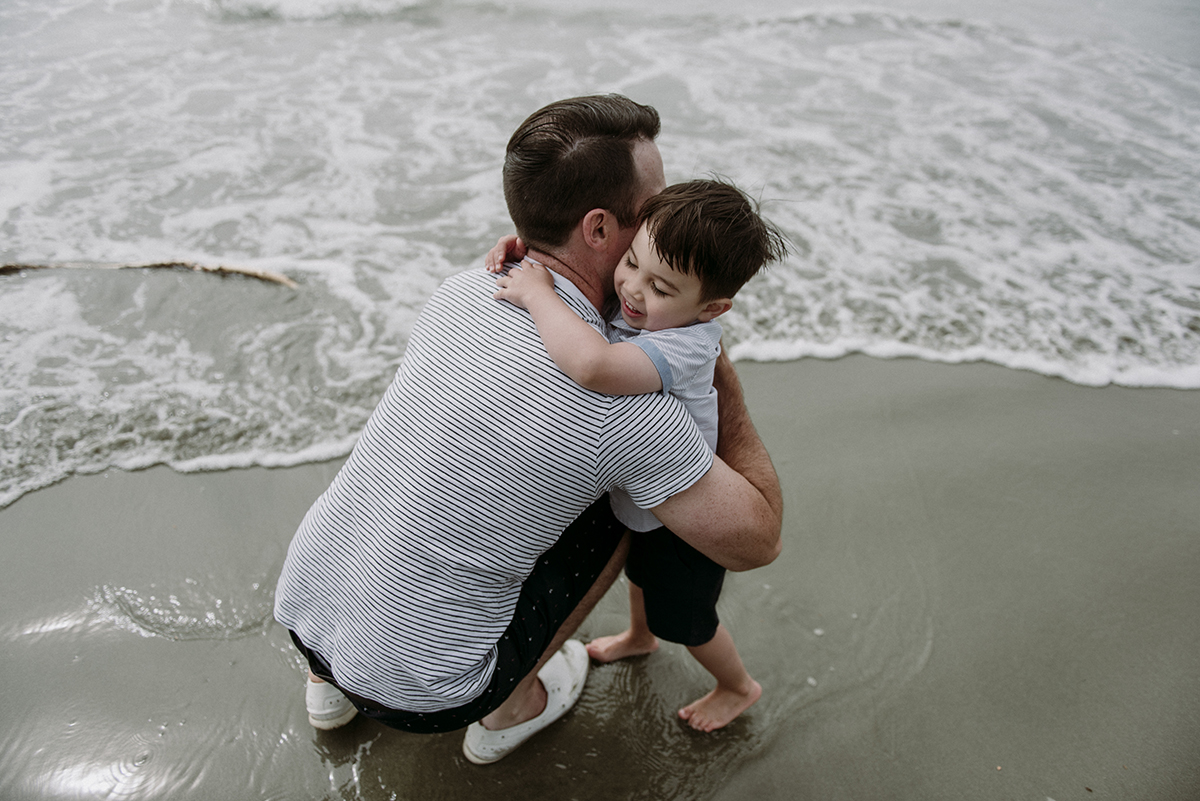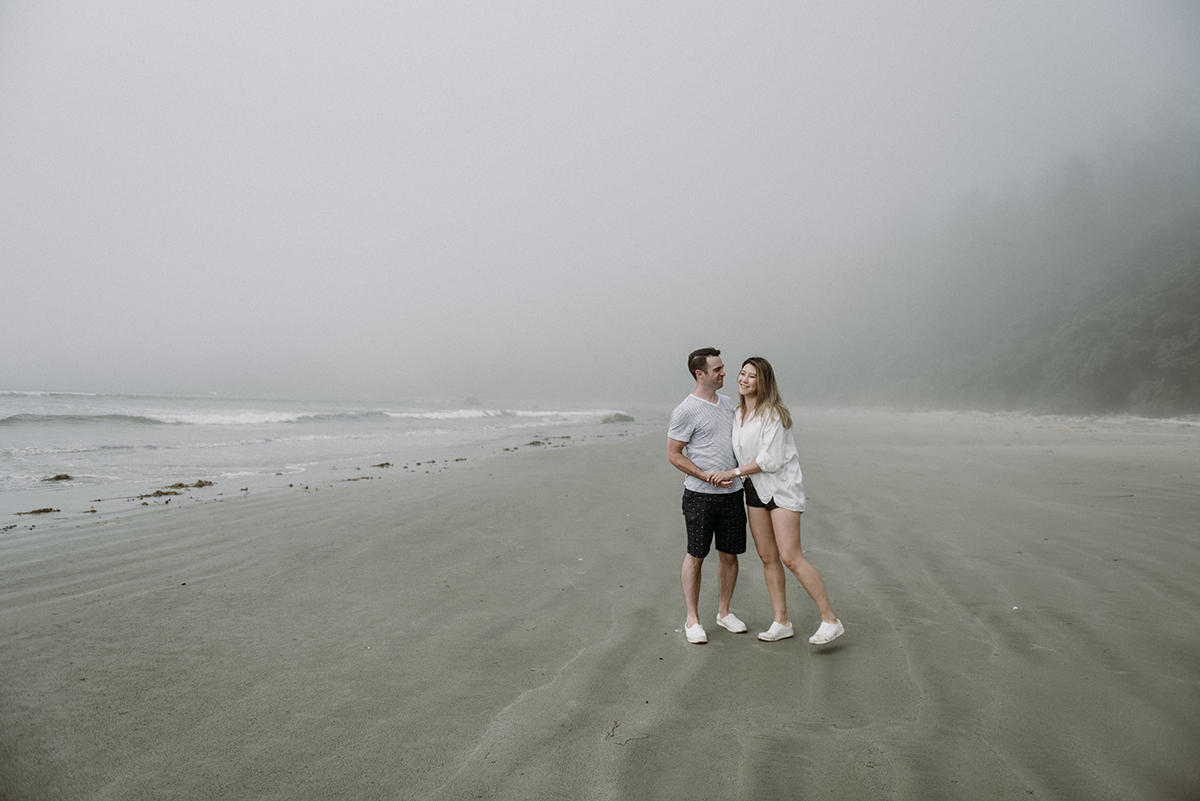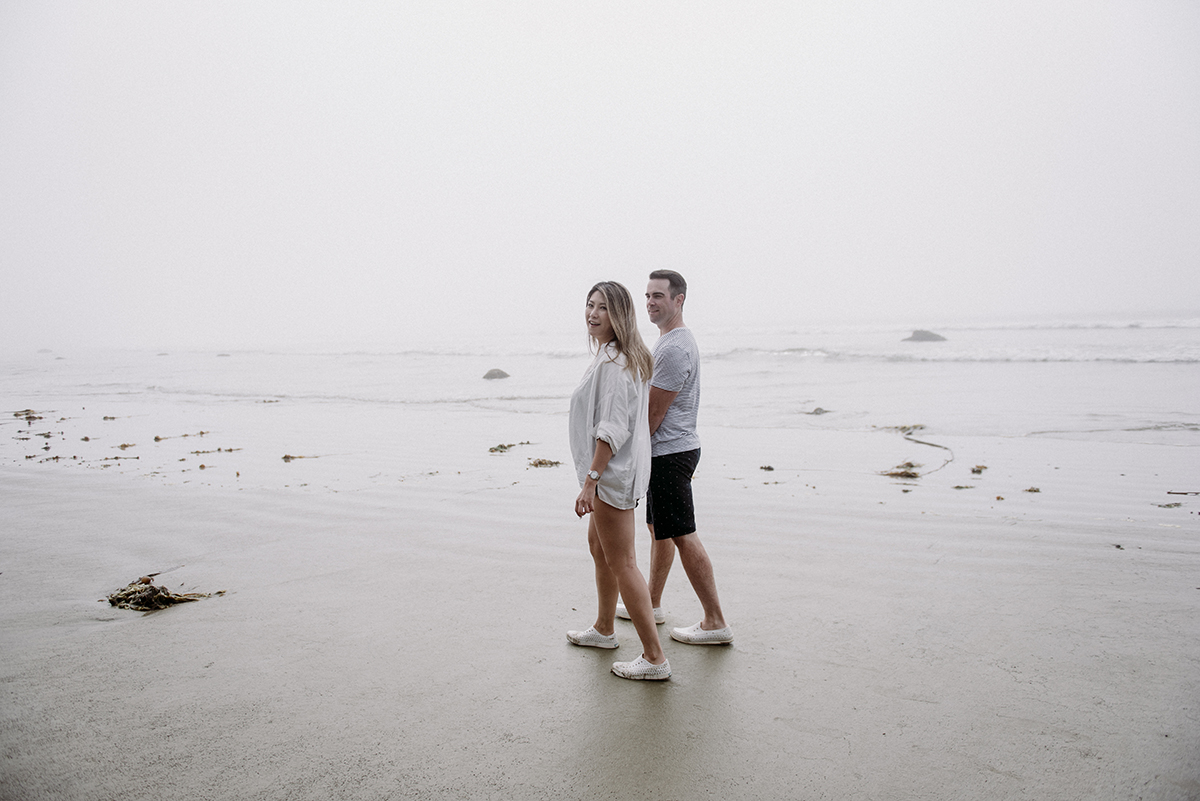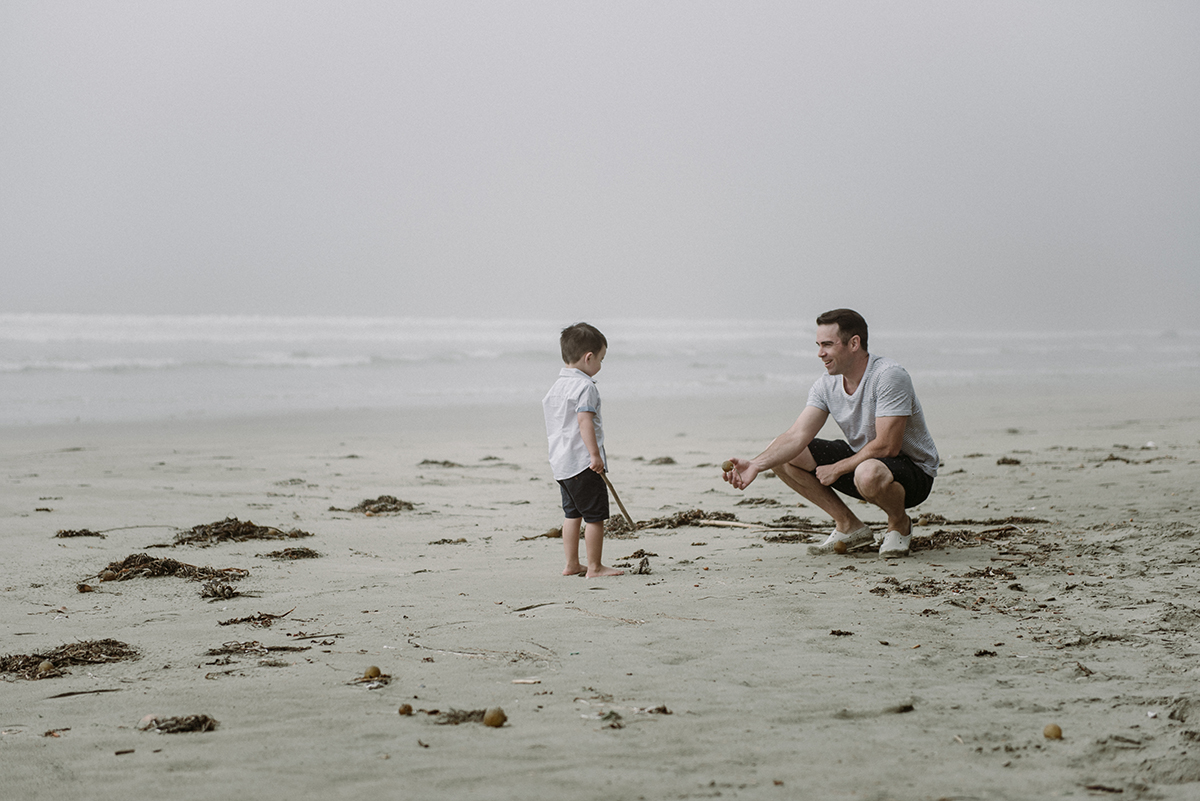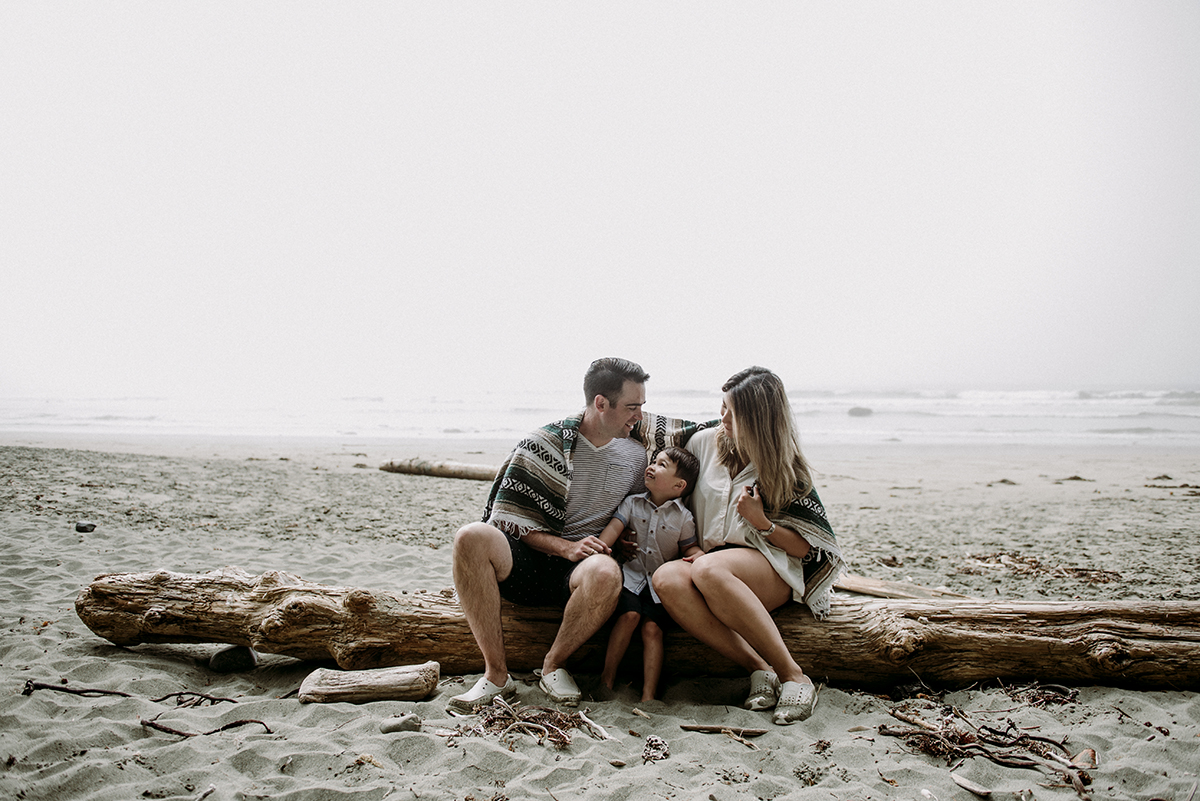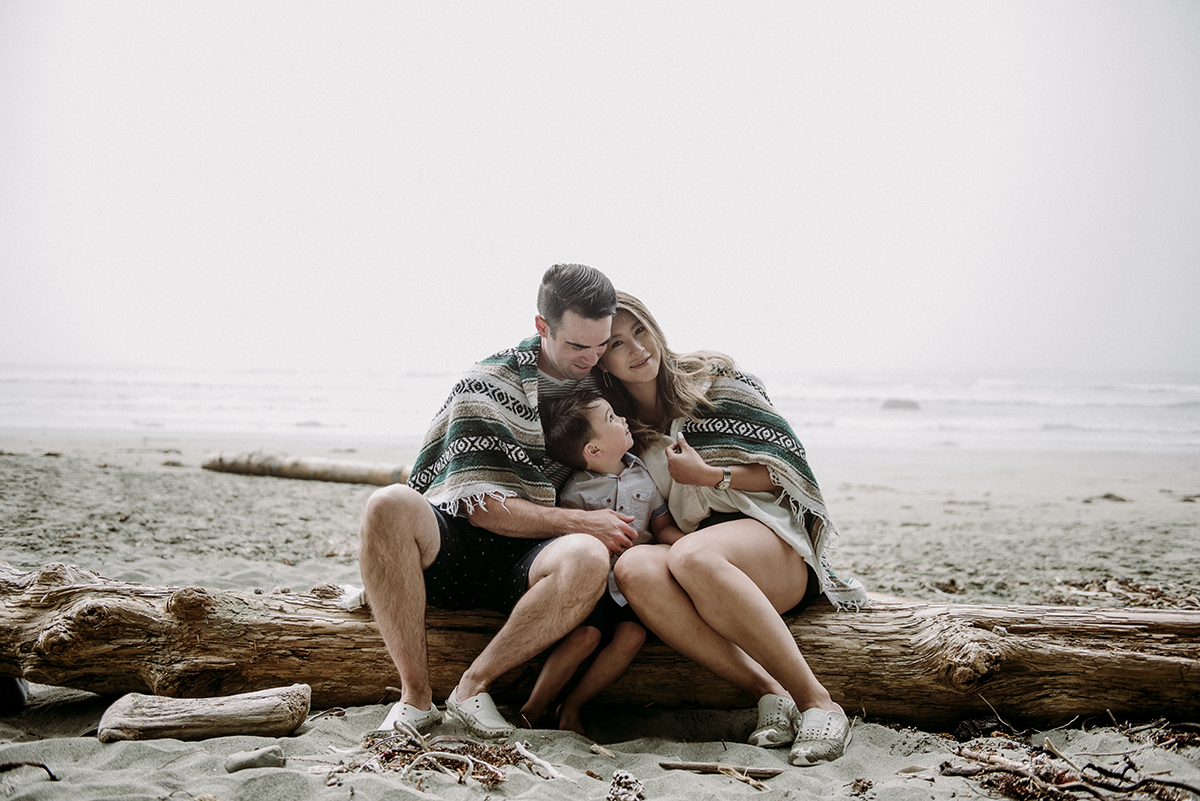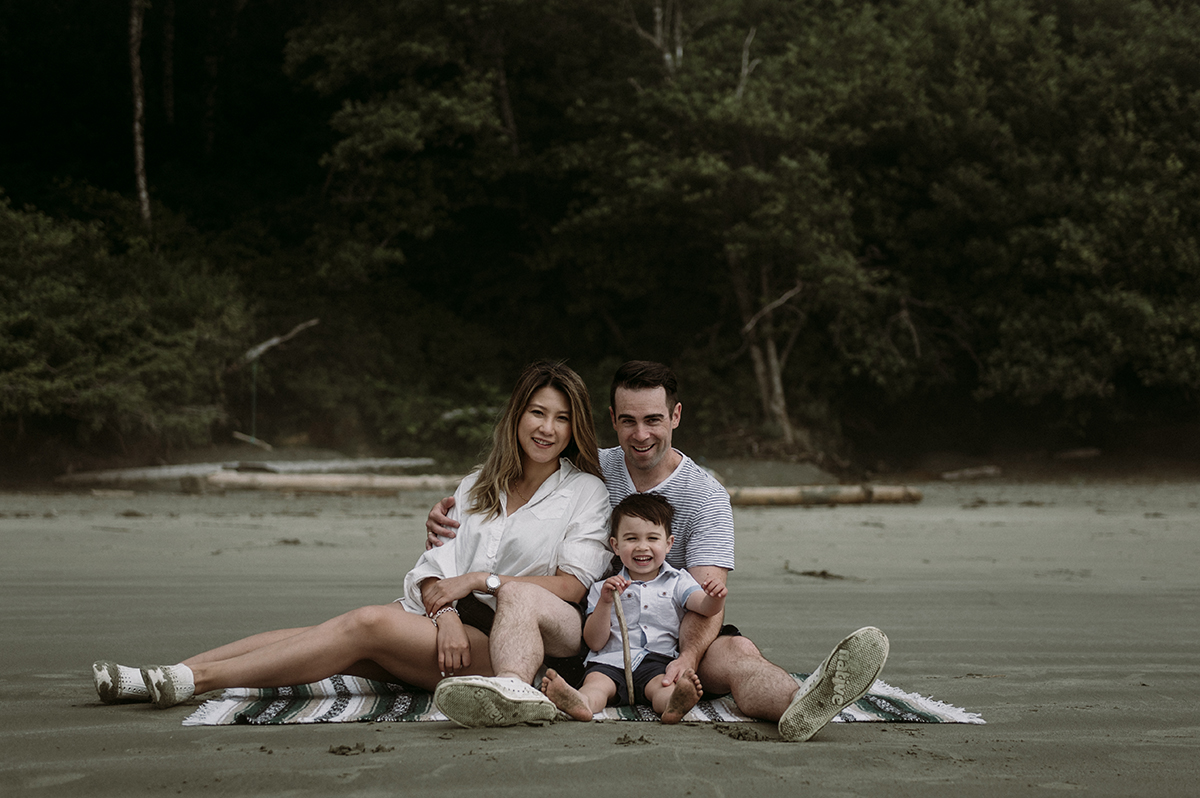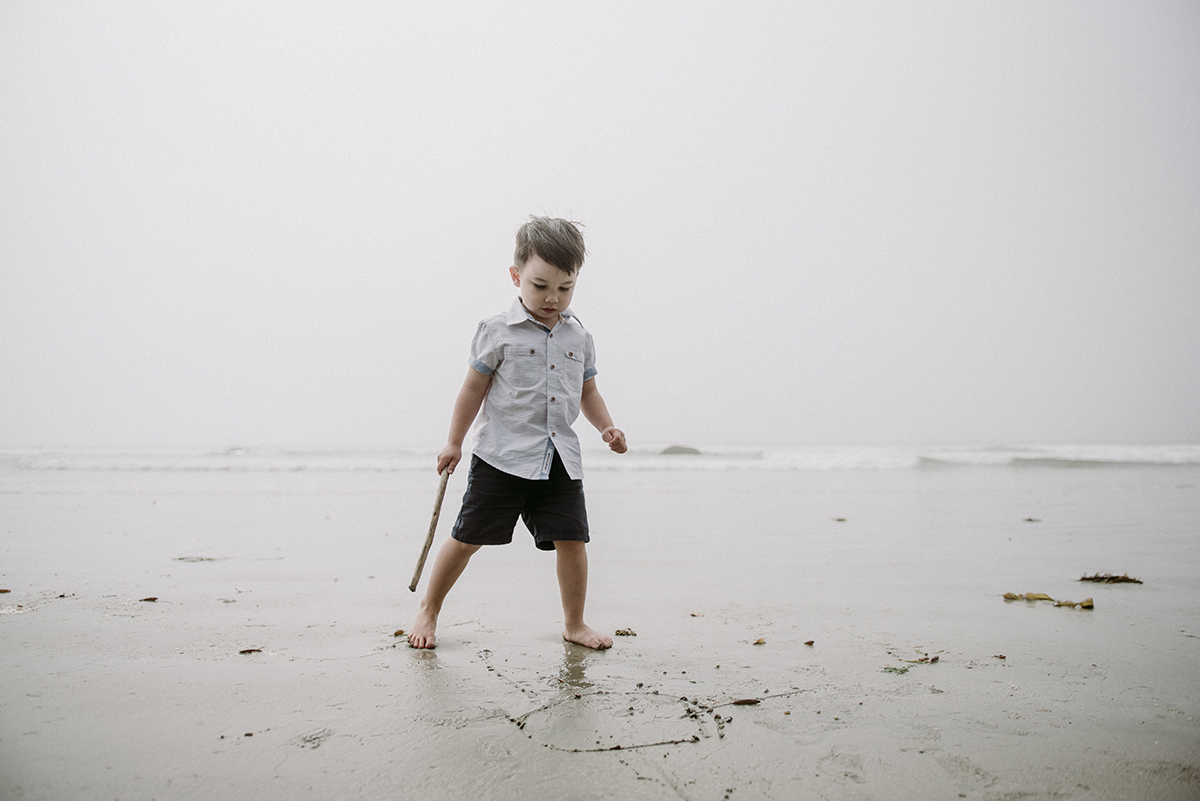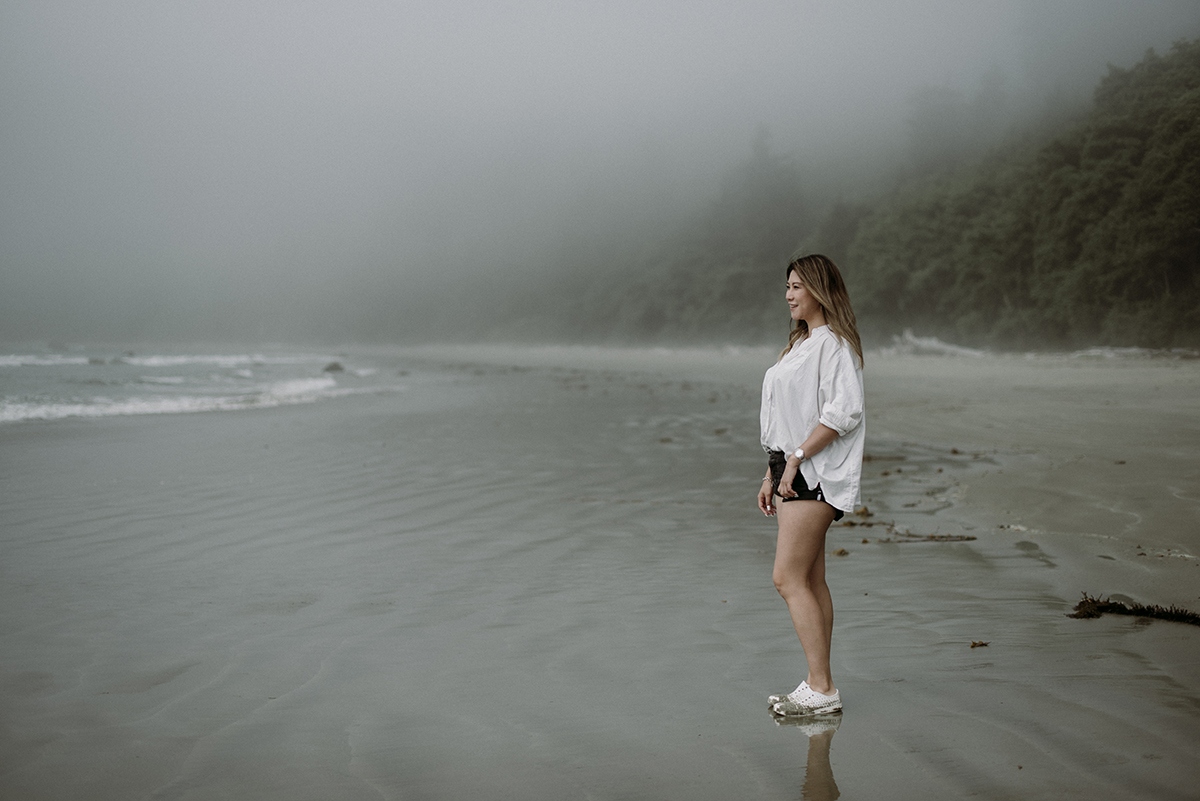 .
Are you in Ucluelet or Tofino RIGHT NOW? Drop me a line – we'll set up some photos!
---
---
You might also like
---