I get seasick. And carsick. I love amusement park rides, but my tummy does not. Today, I got to find out that this particular tummy trouble extends to canoeing.
It's not like I've never been in a canoe before. I did summer camp year after year, with canoe trips up the river. When I was a tween, we in fact had a canoe, although I was a pretty grumpy tween so it's hard to say whether or not I participated in that particular family activity. It was yellow.
We relocated to Vancouver Island from Sherwood Park, Alberta which, if you're not familiar, is a bedroom community to Edmonton, where I grew up. I'll tell you the story of our move on another day. We spent 9 years in Sherwood Park, and to be honest we didn't do a whole lot in the way of outdoor activities. I doubt it's a matter of accessibility – I'm absolutely sure you can find things to do anywhere you go, but we were restless and we had dreams of leaving, so we didn't make purchases that we weren't willing to move to another province. Basically, we were more indoorsy than outdoorsy.
That's changed. It's much easier to make little changes while in the midst of big changes. And there is SO much to see out here, and so many places to explore. It quickly became clear that we would like to have a boat, but that's not in the cards right now, so we borrowed a canoe from a friend who has a couple, and let us know that it has a few holes.
We're not deterred by holes. Well, Layton isn't deterred by holes, and when he's given something to "fix up", he has a way of taking something simple and broken, and making it amazing. It used to be blackish.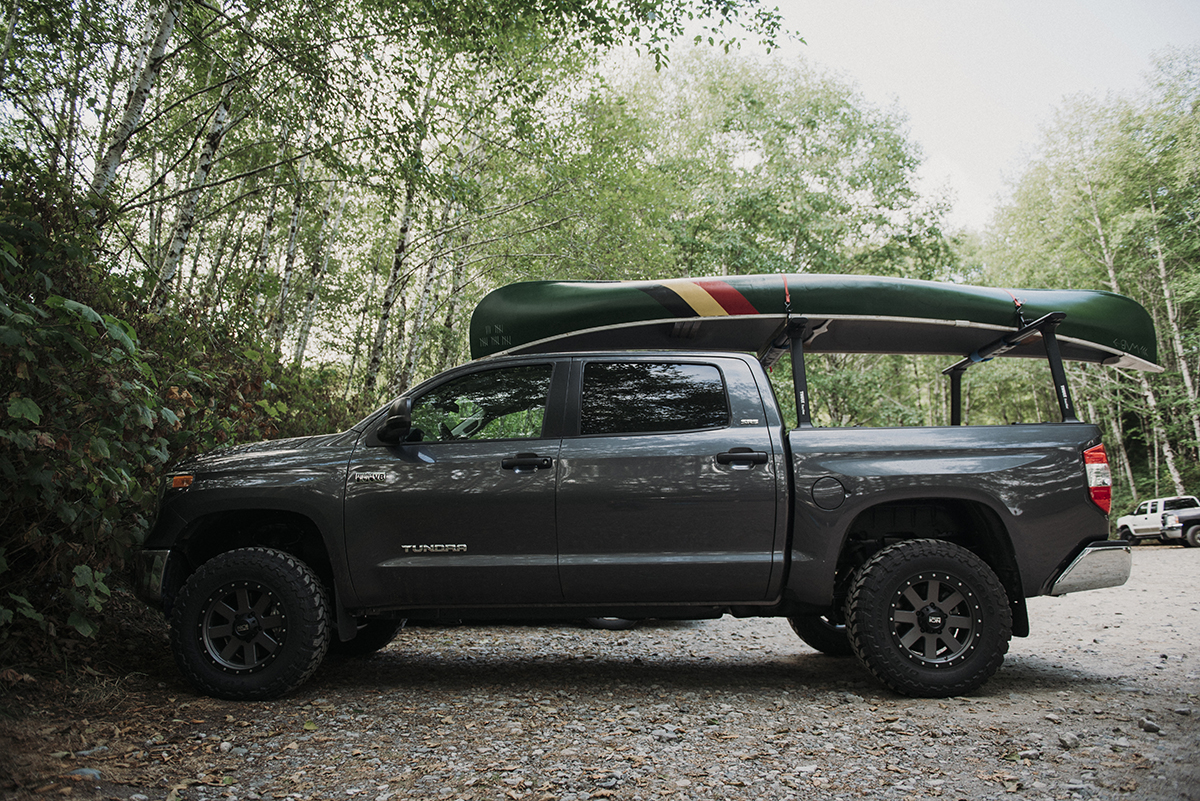 And now it's green!
We decided to start small. Kennedy Lake has been a blessing this summer, and I'm excited to have another way to use it.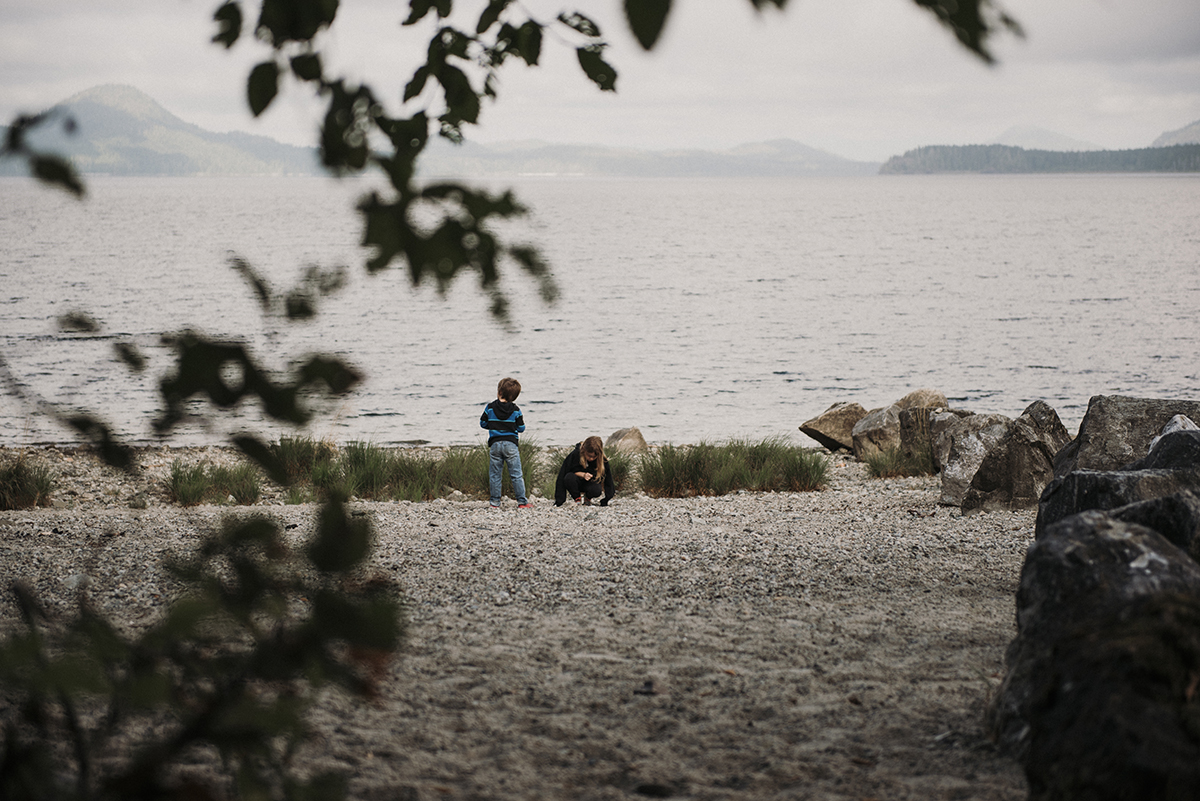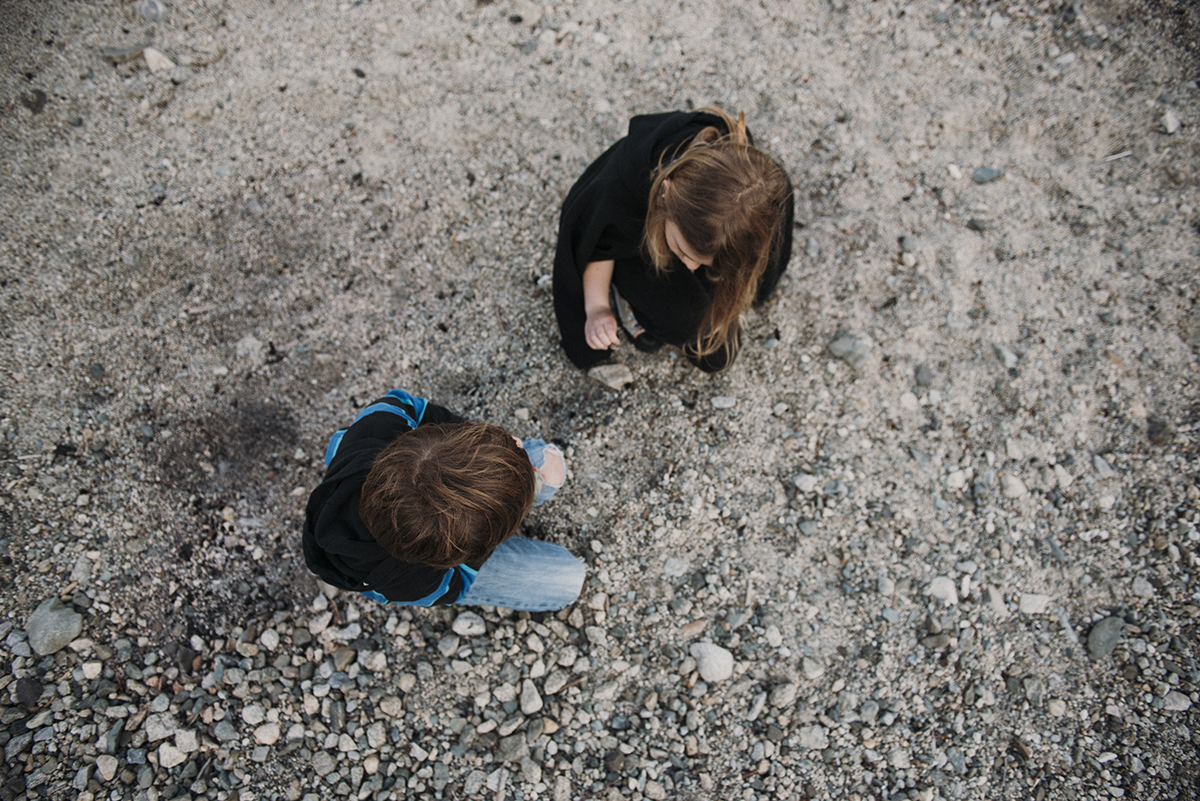 The boat launch was busier than I guess I expected, but we were still able to pull in easily, drop the canoe in the water and park in the lot, which is more than I can say for the people who came after us, because when we left, they were lining the highway.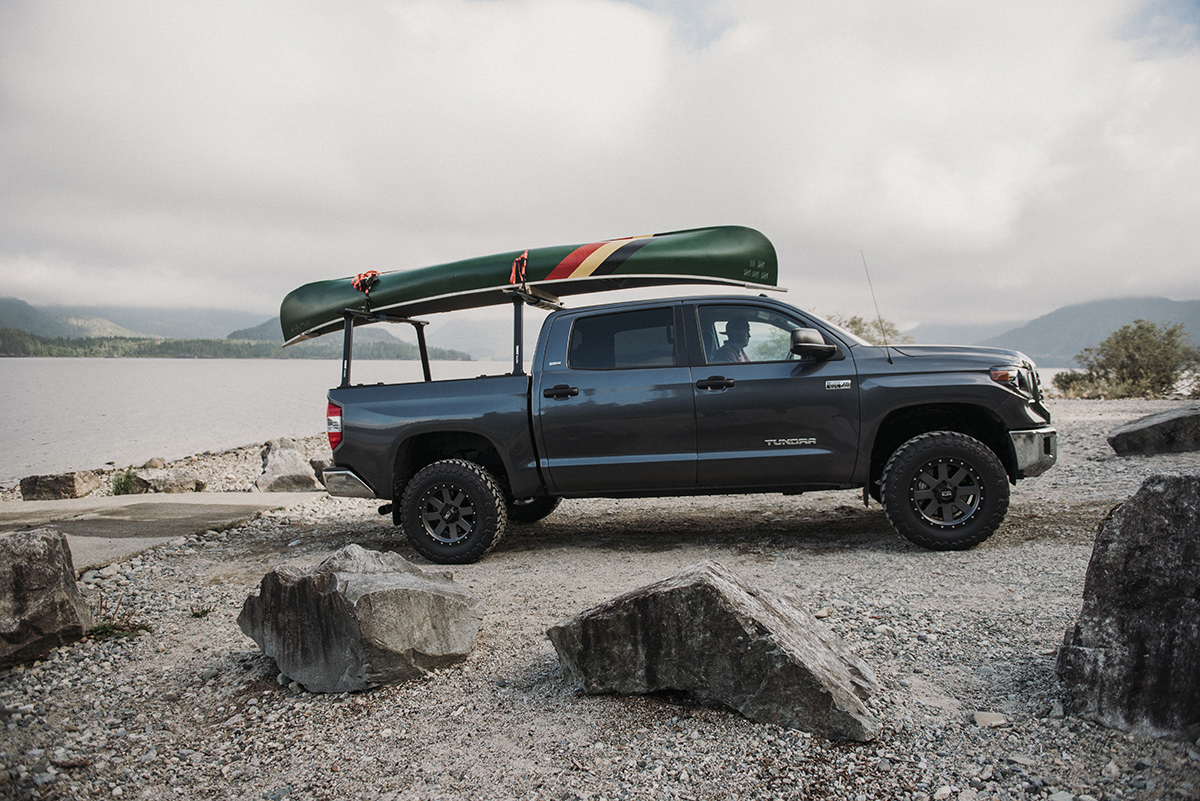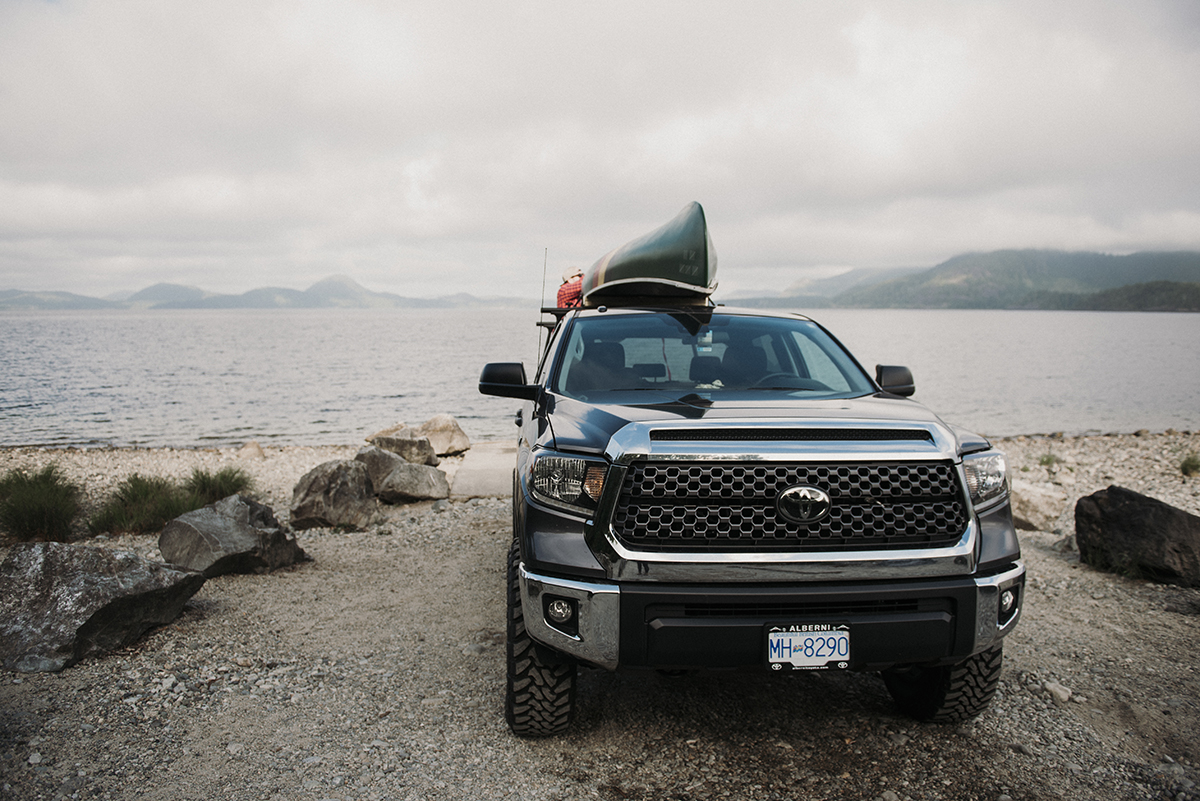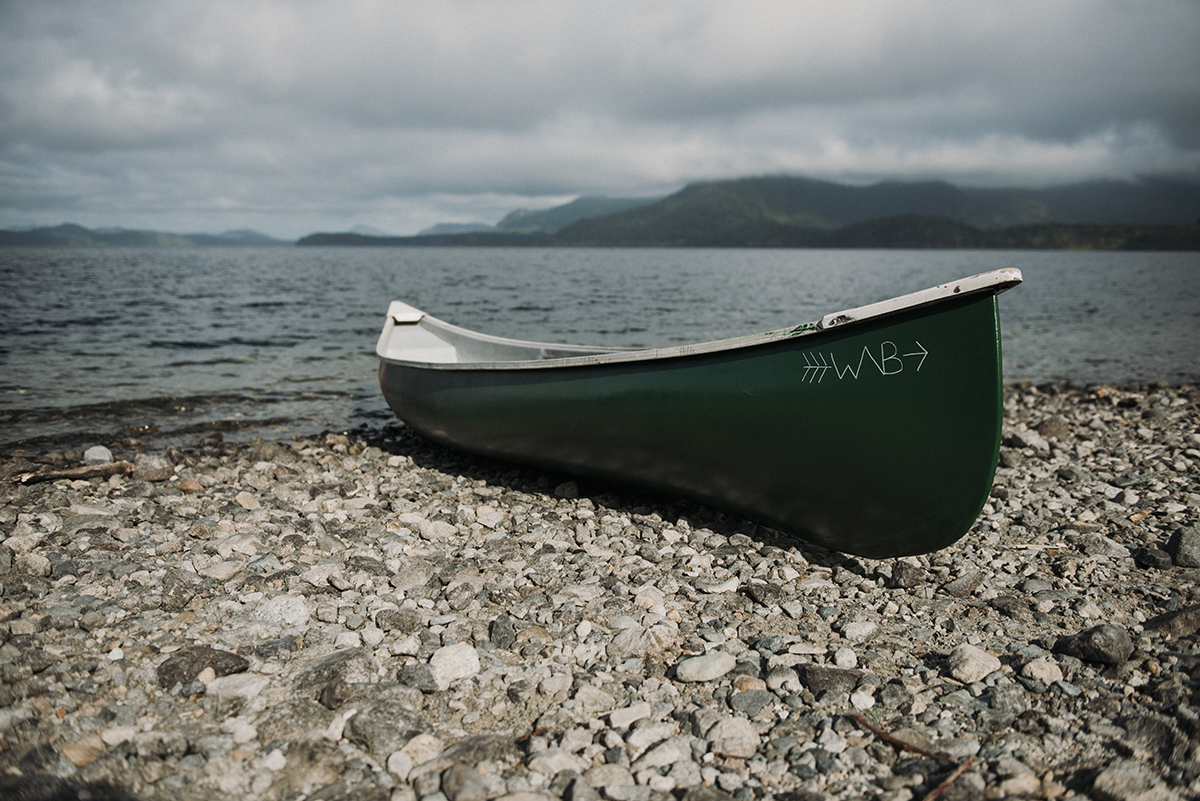 I think the best part of this particular adventure was how little the kids complained. They didn't complain. Which is absolutely unheard of. I don't know if it's my kids, or a generational thing, or just a kid thing, but most days when we announce that we're going to do something – anything – I can't even get the words out of my mouth before someone exclaimes "awwwww" with pronounced disappointment. But not this time. They didn't even complain about having to wear lifejackets.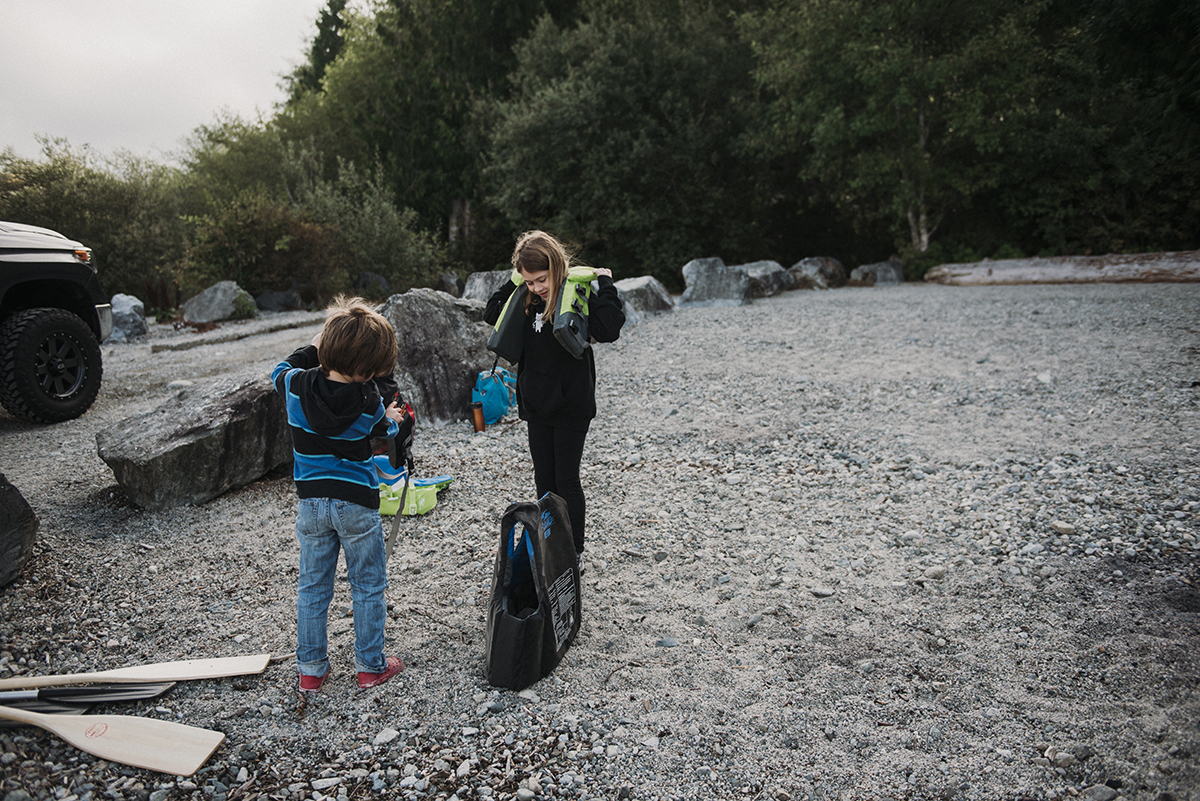 Seville kind of looks like she's complaining in that bottom photo, but I assure you she is not.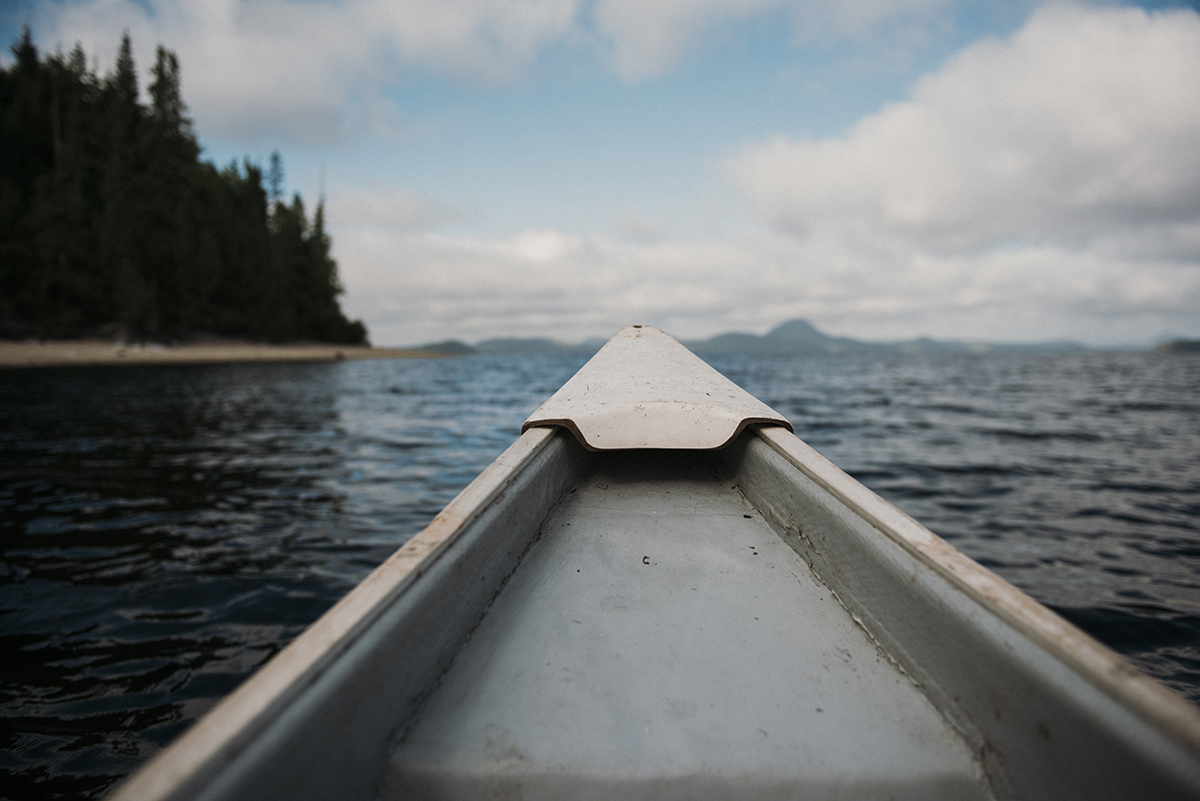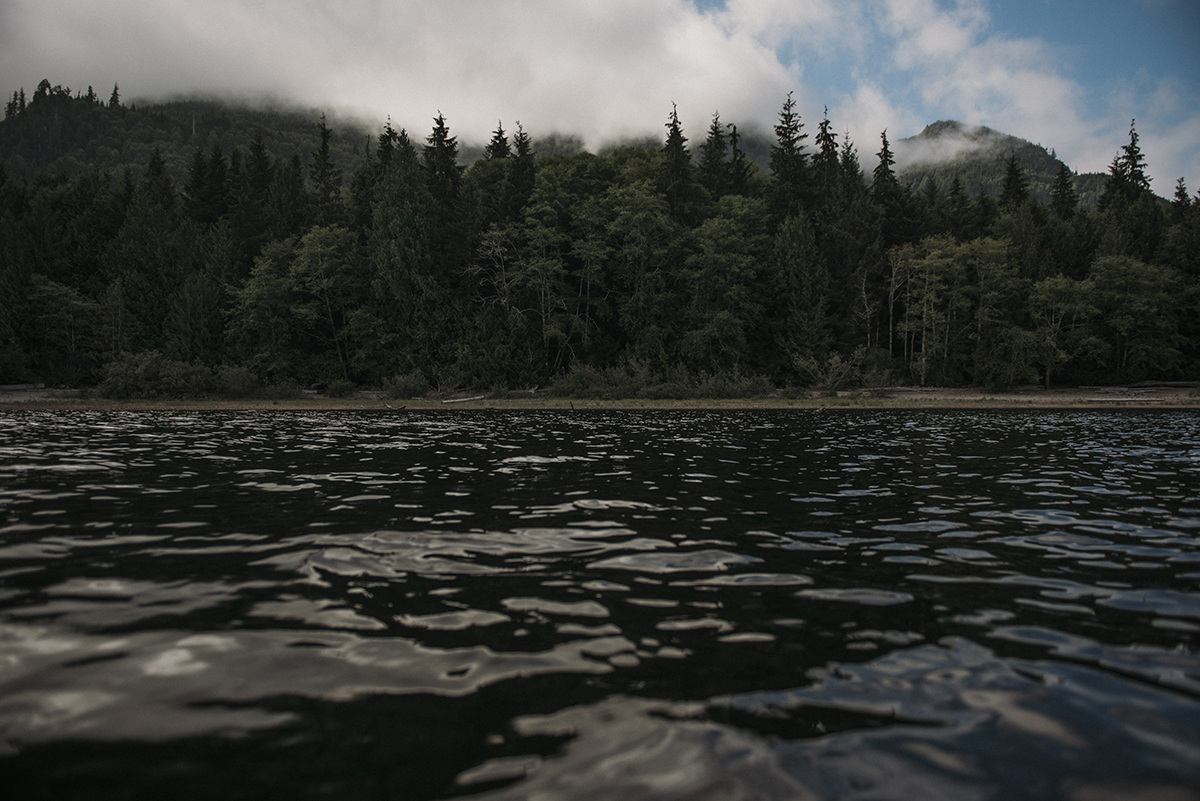 The water was pretty tame, but not glassy. We were very close to the highway so it wasn't exactly quiet and serene, but nonetheless the views are amazing and I still have a deep appreciation for how fortunate I am to live in this amazing place.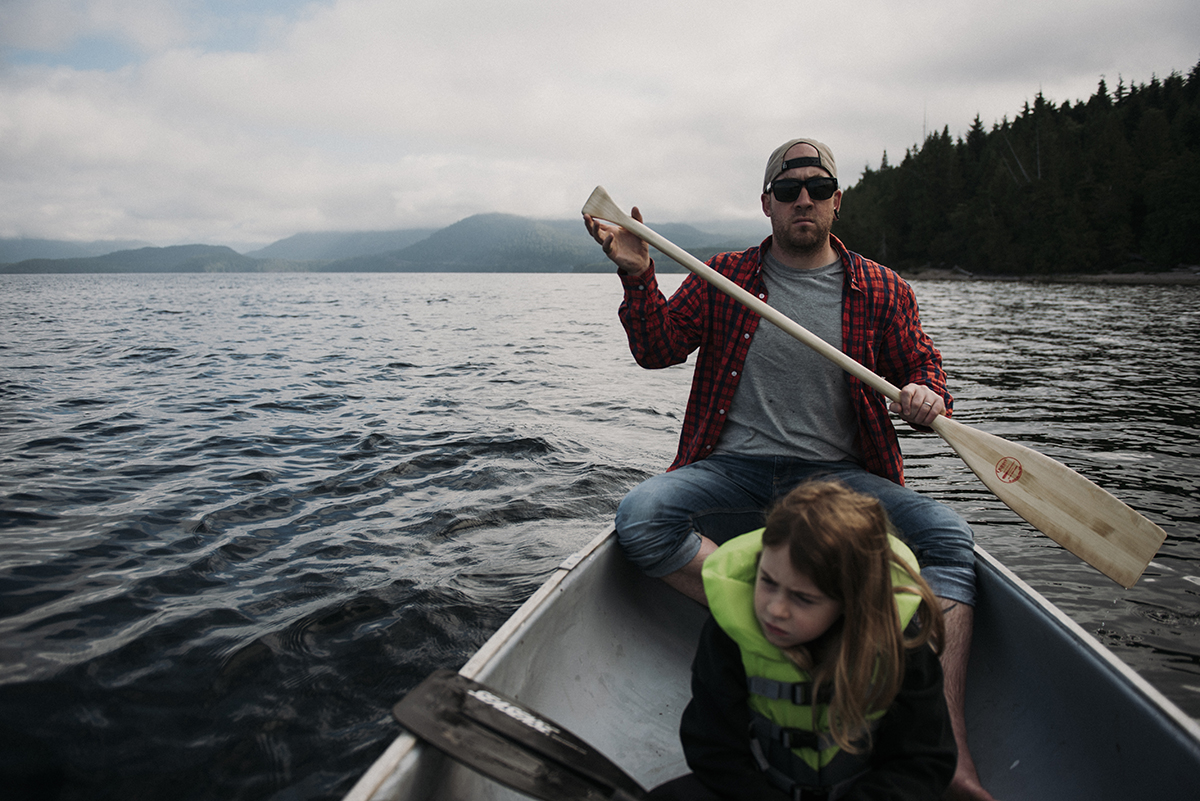 Layton did wear a lifejacket as well, not to worry.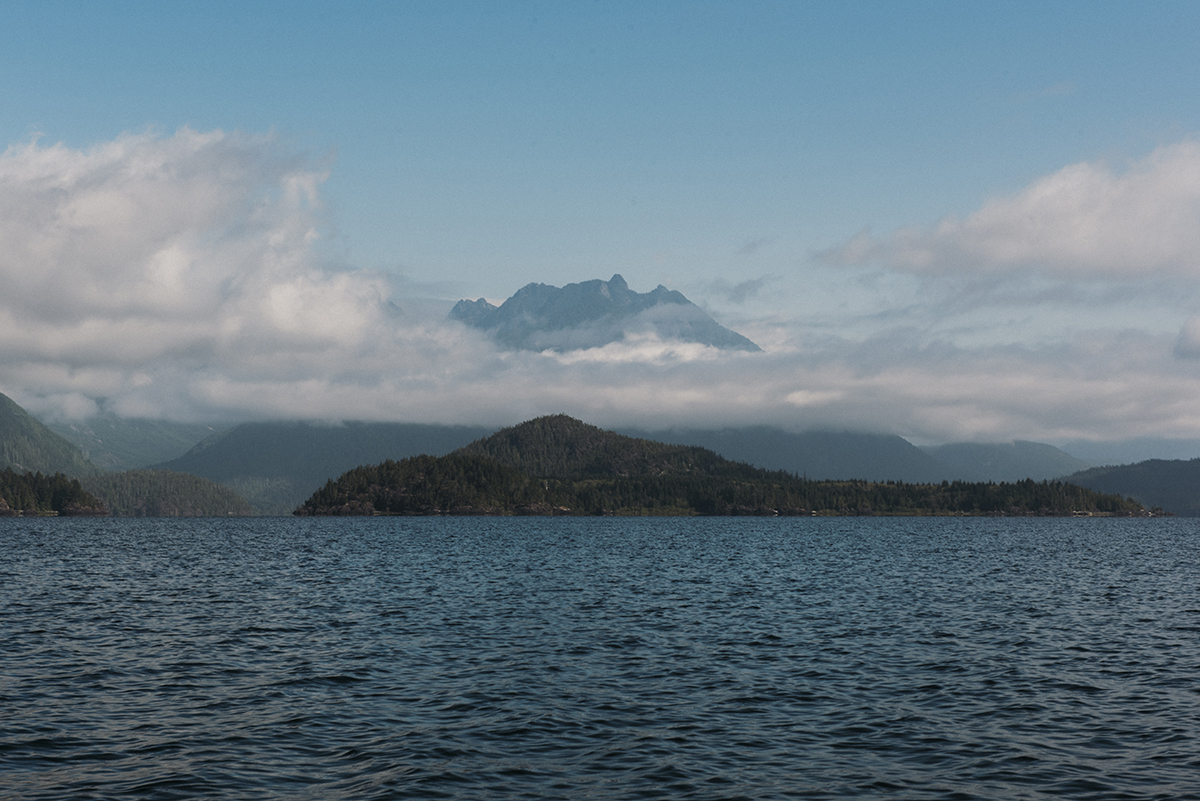 Hobbes commented on how much he likes it when the mountains float around in the sky…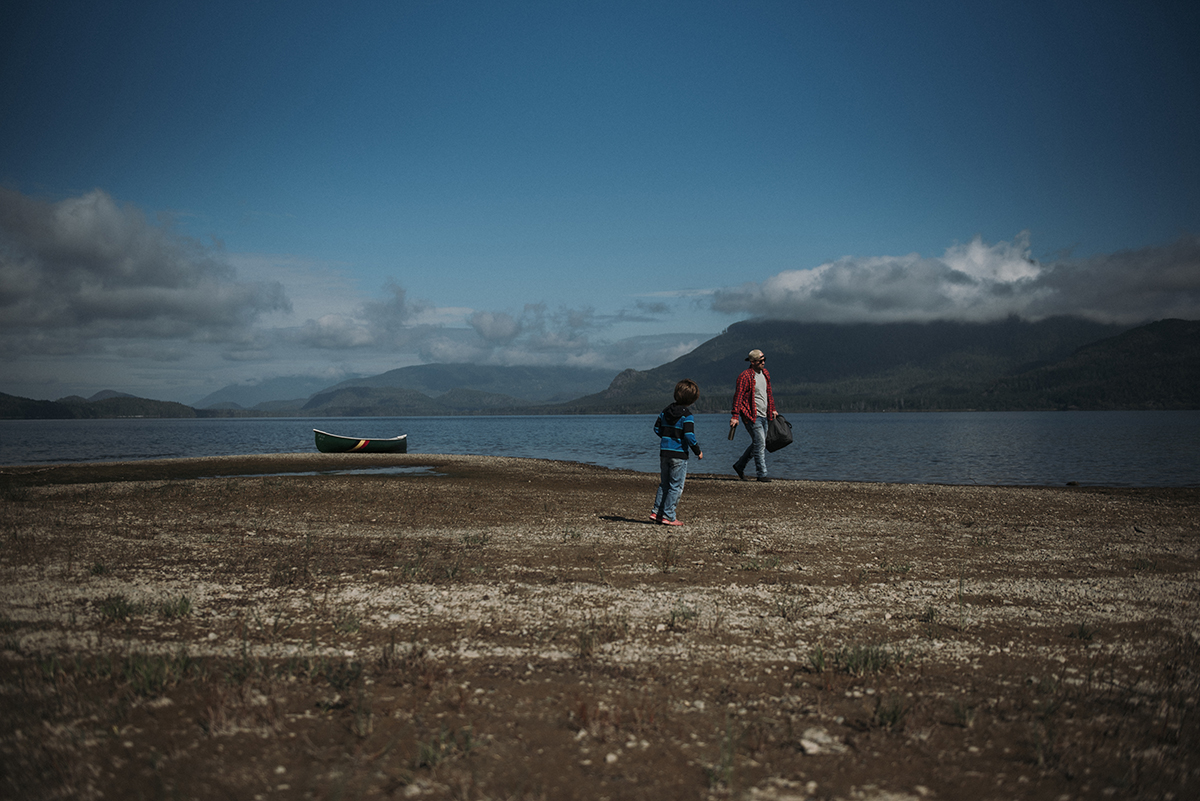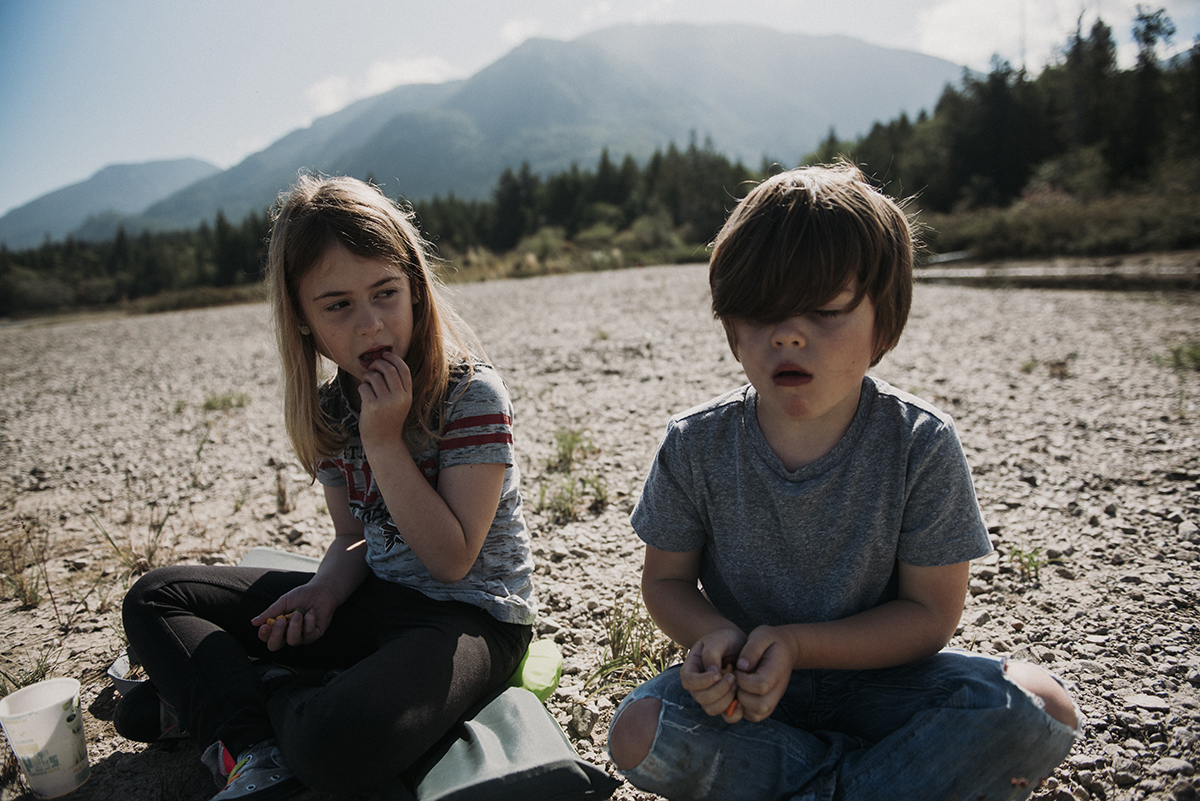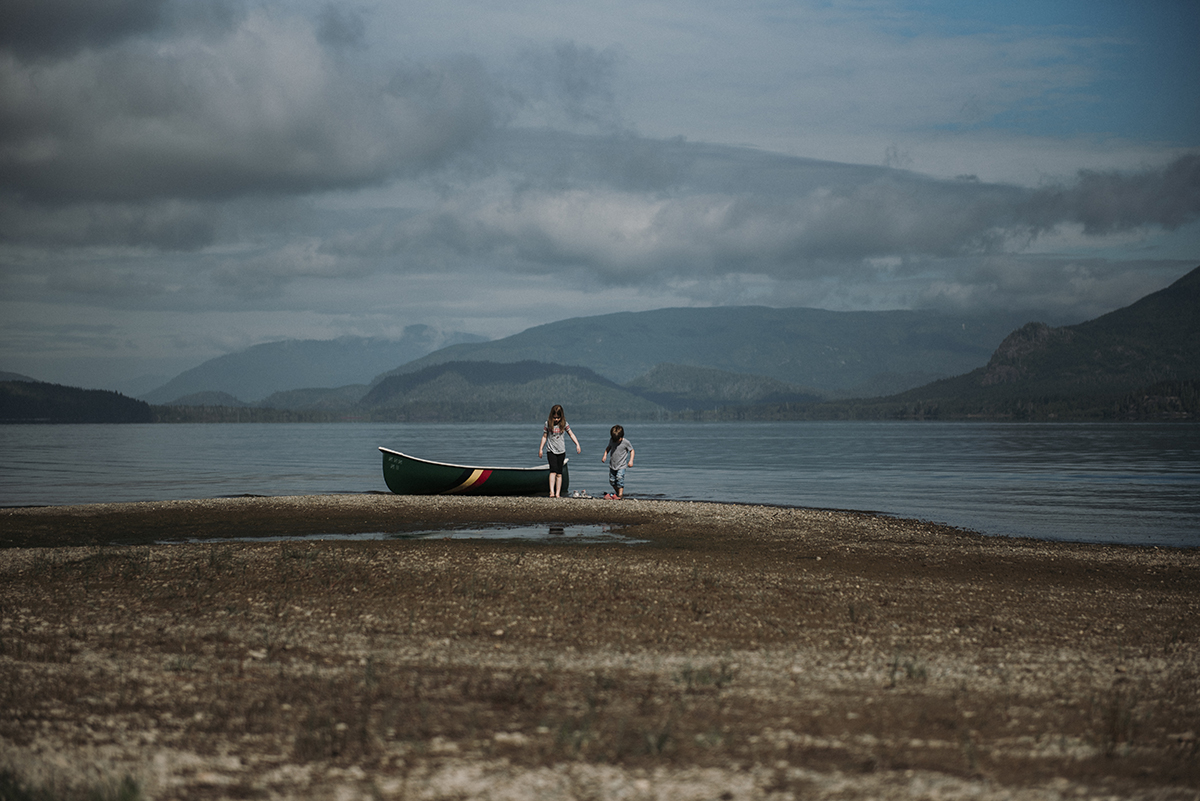 We paddled for around an hour. I must admit, I was sore and feeling pretty hungry, and regretting the fact that I'd only had coffee. I've been fighting dehydration a lot lately, but I still haven't made a habit of bringing water with me. We'd packed water and snacks for the kids, so I had a glass or two and all was well, for the time being.

The fish were jumping. We saw a couple other vessels on the lake, and we were within sight of Swim Beach. The sun shone, and it was neither too hot nor too cold.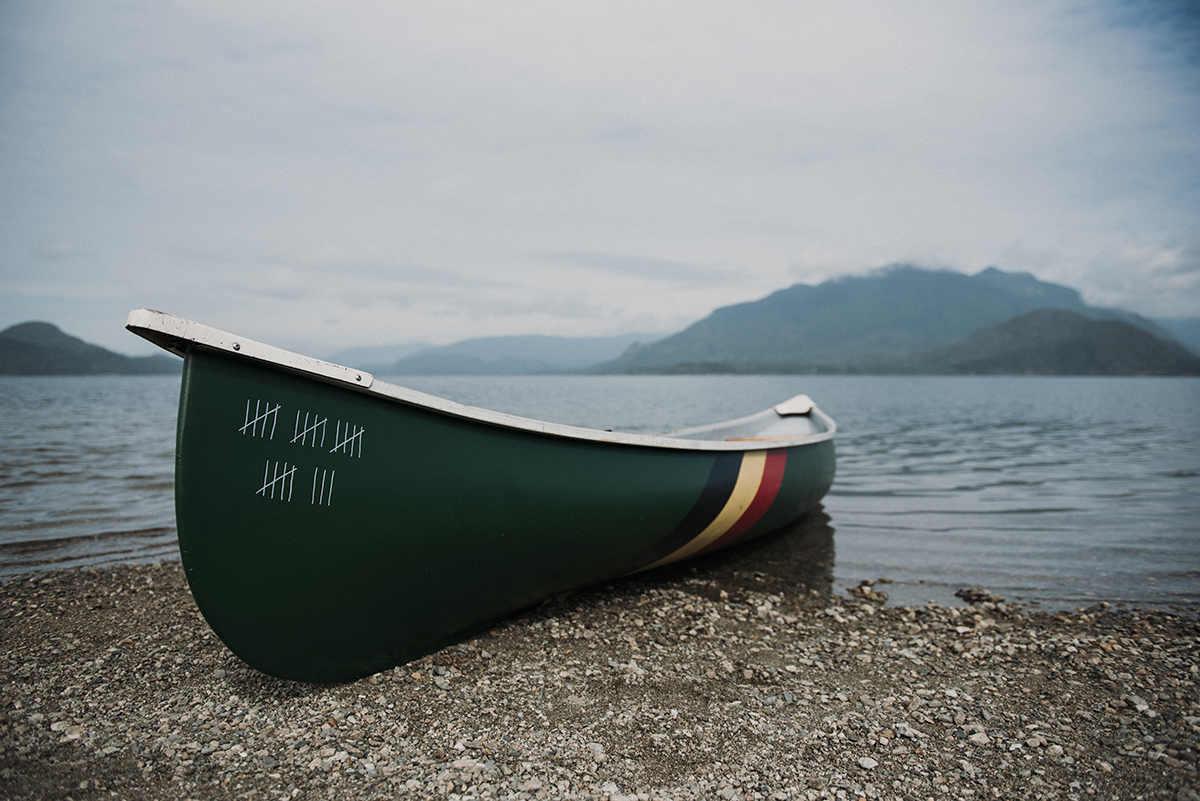 This little canoe has no leaks!
Next time we take it out, though, I will take Gravol. The paddle back was a little quicker – we were no longer going against the wind – but puking over the side of this cute little canoe isn't an experience I want to repeat.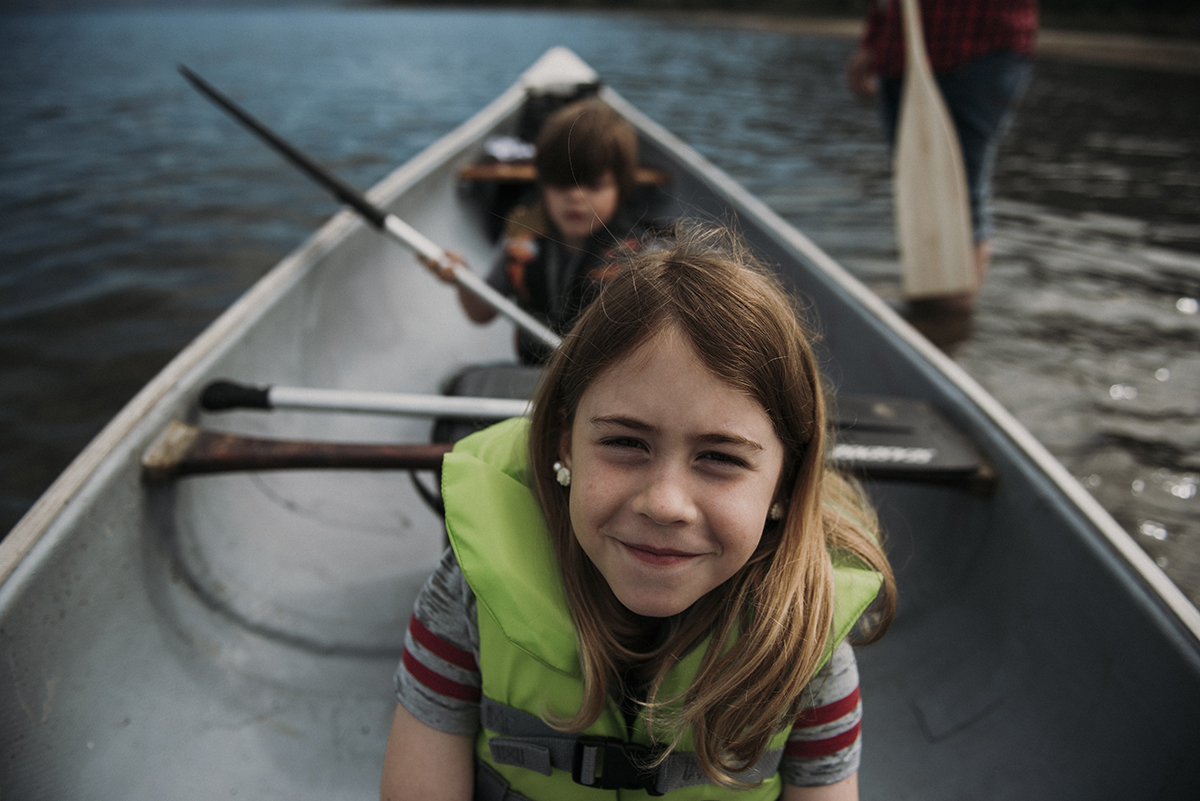 If I had one piece of advice for anyone taking their 9- and 4-year-old out canoeing for the first time, it's this: don't give them paddles. They will splash you.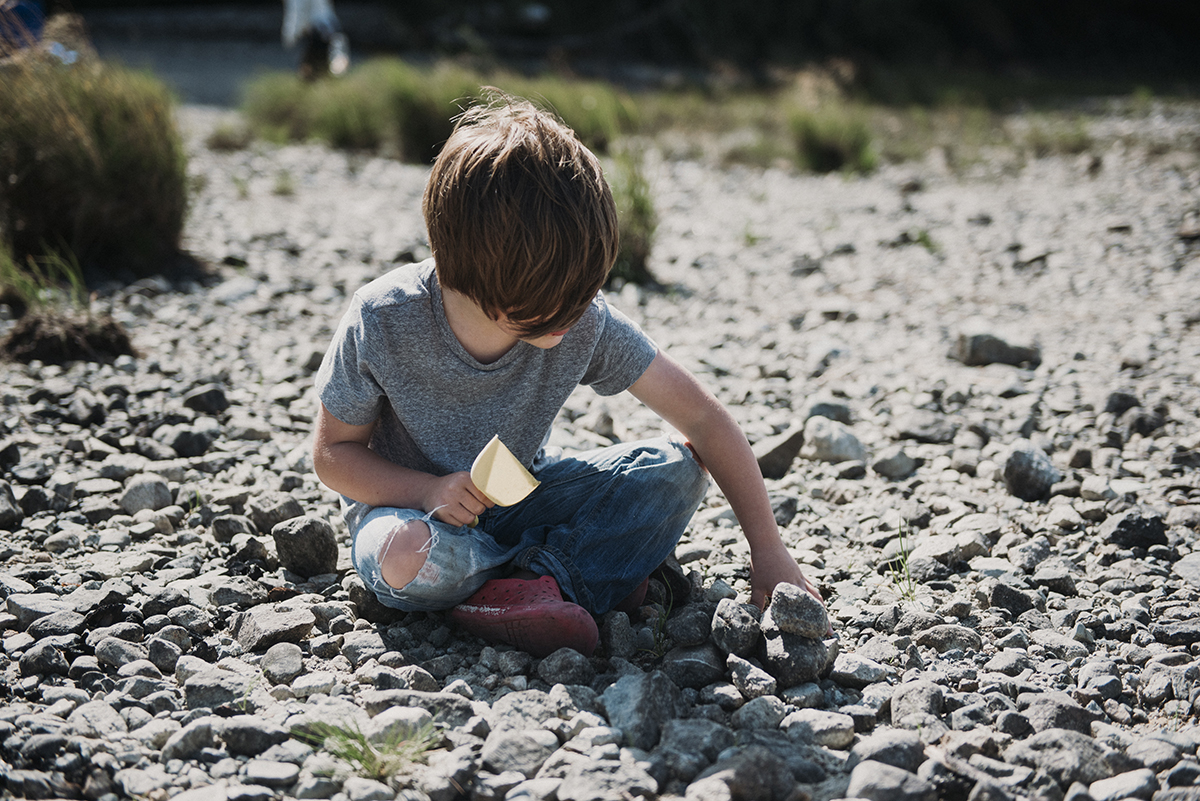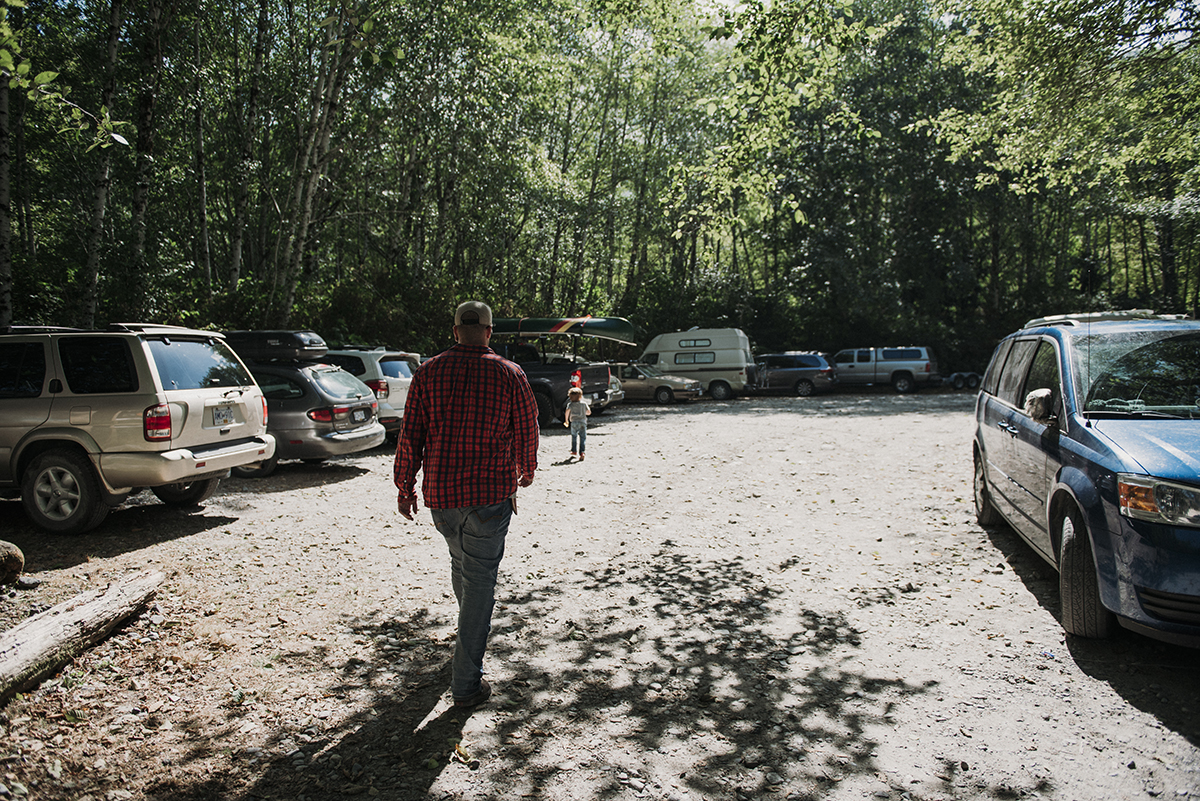 My next two weeks are filled with weddings, school and travel. Til then.
Jen.
---
---
You might also like
---